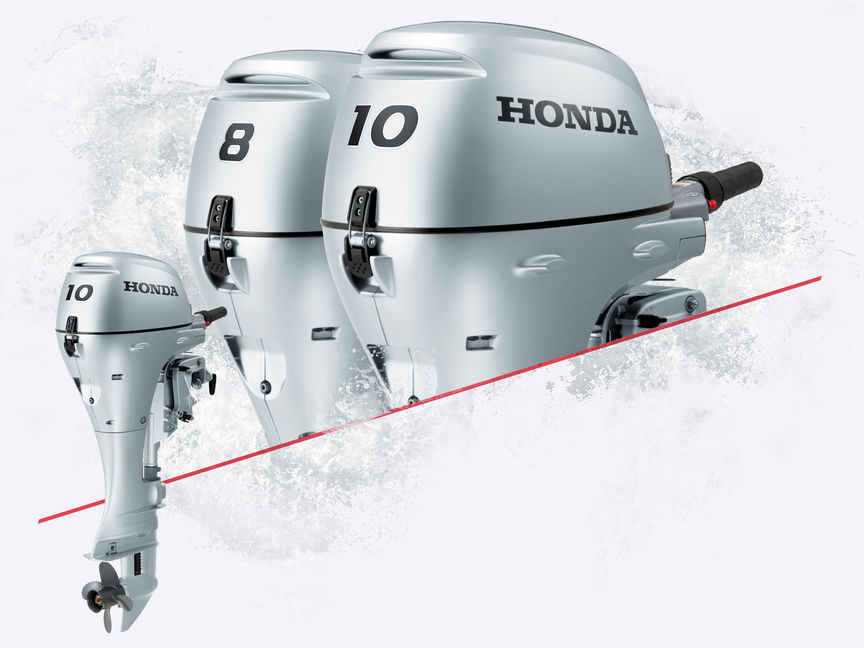 8-10 Horsepower Outboard Engines
Portable power
Just lift them on, and you're off.
BF8 - BF10 engines are light, compact and their foldaway handles make them ultra-portable. They're perfect for inflatables, dinghies and skiffs; and they make great 'kicker' motors for larger fishing vessels and sailboats.

Engine

8-10

Hp

Shaft

S - L

Length

Battery

6A-12A

Charging capacity

Dry weight

42-51

Kg
Fast fun to go
If you work on the water or just want to enjoy your time out, these light eight and ten horsepower engines will do the job every time.
Be ready when the water calls... Sitting in your inflatable or small boat, gently rocking in the water, real fun is just a short pull away on the starter cord – or the push of a button. When the quiet 4-stroke spins into life by remote or manual, just roll on and feel the power as you're quickly lifted up on to the plane. This is what you've been waiting for… good times on the water, even if you're going to work!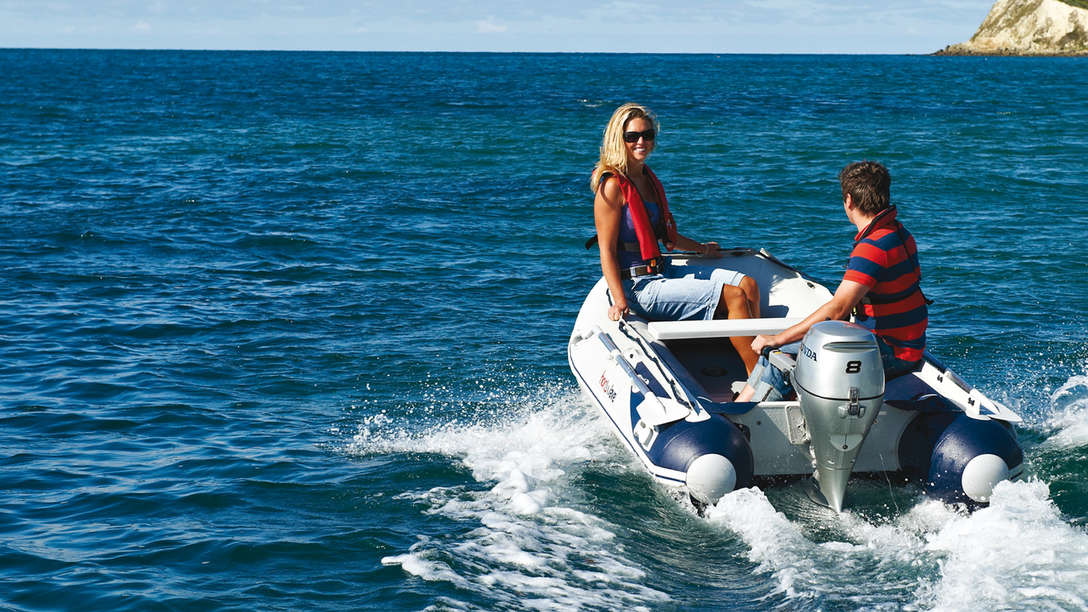 They've got punch
Plenty of it too. And with a reputation built on reliability, superior fuel-efficiency and low emissions, your boat isn't complete without one.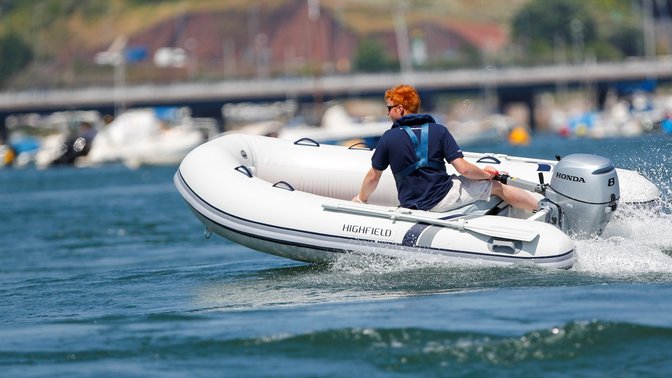 With the smooth action throttle twist-grip, you can effortlessly roll on and off the power all day long.
These light 4-stroke engines are easy to get going, and feature Programmed Ignition (PGM IG) so when you start your Honda – even from cold – it will never let you down.

They've got power
With electric start engines it's so important to keep your battery in good condition so that they stay reliable. And if you have electrically powered instruments on board, the high-output charging coil maintains top level charging to keep everything working – even at trolling speeds. The standard four-blade propeller transfers the power through a slim hydrodynamic gear case straight into the water.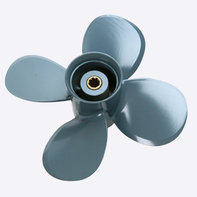 Our optional Power Thrust propeller is easily interchangeable for use on heavier and larger displacement boats.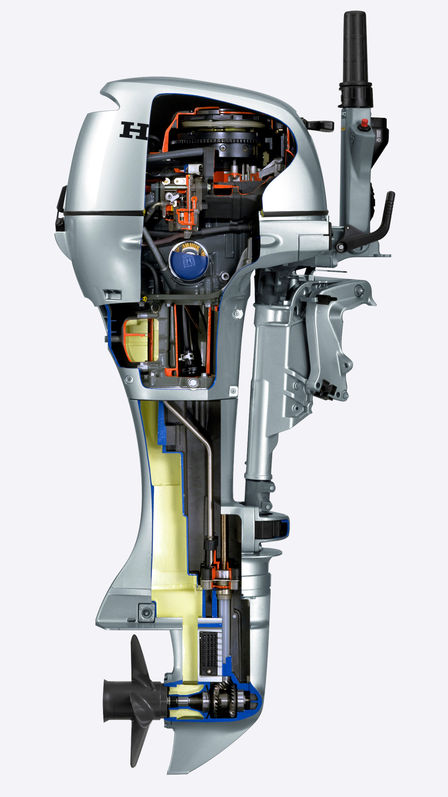 Underneath that slim silver exterior is a masterpiece in marine engineering.
Light and easy
If you've got an inflatable boat, a RIB or a tender, these engines are not only easy to transport, they're easy to operate too.
Easy starter

Both engines have a decompression system for easy starting. This makes the engine much easier to turn over with that initial pull if you have the manual recoil type, and less of a drain on your battery if you have an electric starter.

Easy astern

In forward motion (A) the propeller will drive normally through water, but in reverse it's a different story – unless you have a Honda. On other outboards, the propeller will turn in exhaust bubbles and wont 'hook up' with the water. Our unique reverse exhaust relief system directs the exhaust bubbles away from the propeller (B), so that it can 'grip' the water – instead of air. The result is instant reverse response with much finer control.




Easy manual tilt

The light engine is easy to tilt up in stages. Lifting up or down, enables you to manually trim the boat to give you maximum performance and fuel efficiency. It also stops you from damaging the propeller blades when you find yourself near rocks or the water's edge.

Easy on your wrist

Both engines have a Forward Mount Shift Lever for fingertip gear changing. It's so much easier to operate and better located than on other outboards, whether you're left or right-handed. Together with a soft-grip throttle handle and a twist-lock, it's effortless. You can just roll on and off the power all day long (B), or lock it off (A) – just like cruise control.
Previous
Next
/
Pick the right one for your boat
There are two engine choices available to you.
| | |
| --- | --- |
Distinctive features
With its stunning silver finish you'll see right away it's a Honda.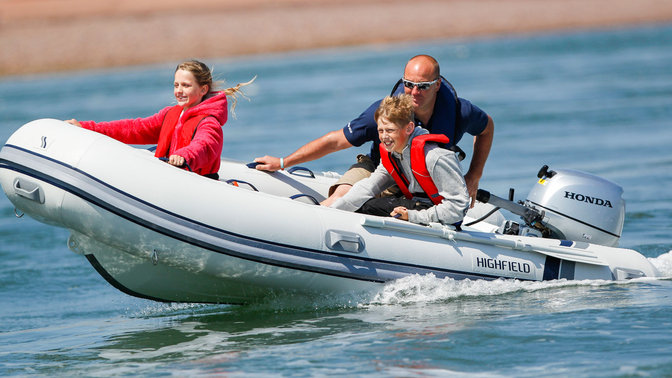 The stunning silver finish reflects the colours of its marine surroundings.
Fixed to the back of the boat and in the water, it looks great as the surrounding colours are reflected in the finish. Sleek design and sculpted lines run all the way down to the super-slim hydrodynamic gear case, meaning less drag and better fuel economy when you're really going for it.
Foldaway handles
The BF8 and BF10 have foldaway handles built-in, positioned exactly on the point of balance to make them really easy to transport – even carrying them around they look fantastic.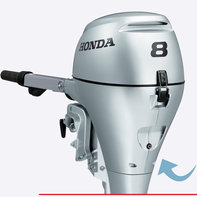 Easy to lift and carry. The handle on the BF8 and BF10 is built into the design.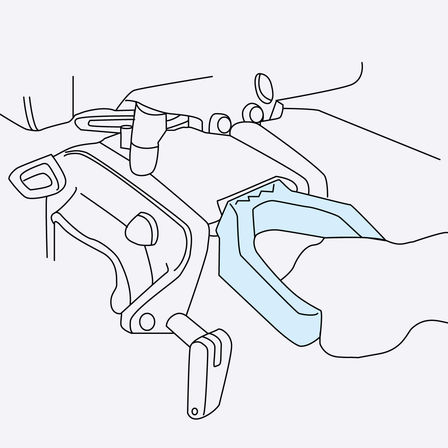 Keeping it clean
Honda pioneered the 4-stroke outboard, and in 1993 we were the first company to exceed the Bodensee Lake regulations – the first worldwide exhaust gas regulations.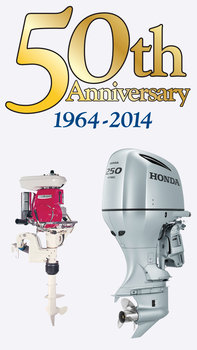 The history of the 4-stroke outboard is synonymous with the history of the Honda marine engine. The Unesco Biosphere at Lake Schall, Germany, picked Honda to be their partner in 2004; and chose our products to help them protect and restore the natural lake environment.
Quietly does it
The BF10 outboard engines are used by the lake Rangers to take their small boats out on the lake to conduct their early morning bird count; so they not only have to be clean, but quiet too. Up until now they haven't scared any of the wildlife away!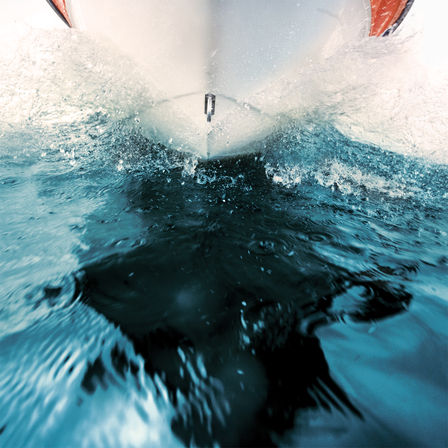 Clean and pure, and we want to keep it that way.
A watertight warranty
Like our engines, a Honda warranty is the best you can get.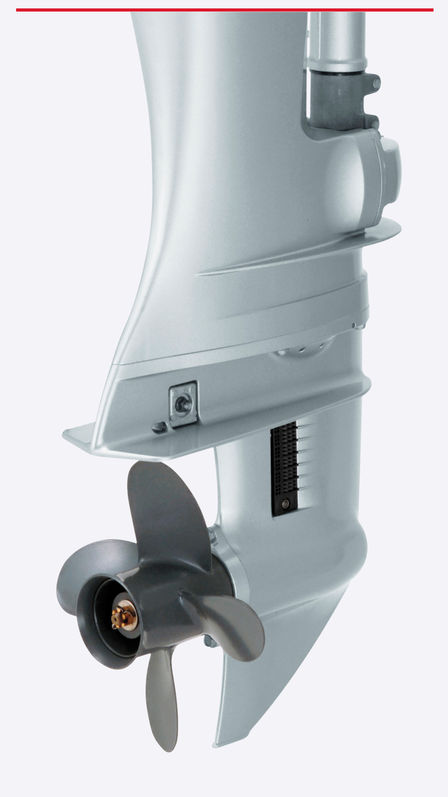 Underneath that classy silver finish are four layers of Honda's exclusive corrosion protection.
The reason is clear: better salt water protection through better anti-corrosion technology and better servicing with specially trained Honda technicians. Every Honda Marine customer has the support of a domestic or professional warranty, as long as you stick to the service schedule. It will maintain the same value throughout its warranty period. That means your last day of cover is as good as your first. We think that's pretty unbeatable too.
Four lines of defence
We first anodise the aluminium casing with our patented 'Double Seal' process. Then an epoxy primer is applied before the shimmering silver paint and for further protection from UV rays, we apply a clear resin topcoat to finish. Just to make double sure, a sacrificial anode is fitted and all connectors are waterproof. Corrosion doesn't stand a chance.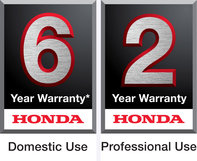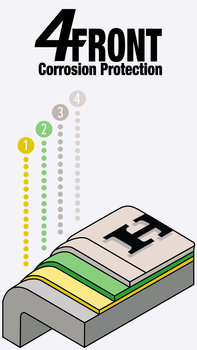 1. A patented double-seal anodising treatment to the aluminium alloy base. 2. An epoxy primer undercoat. 3. An acrylic aqua marine silver paint. 4. An acrylic clear resin topcoat.