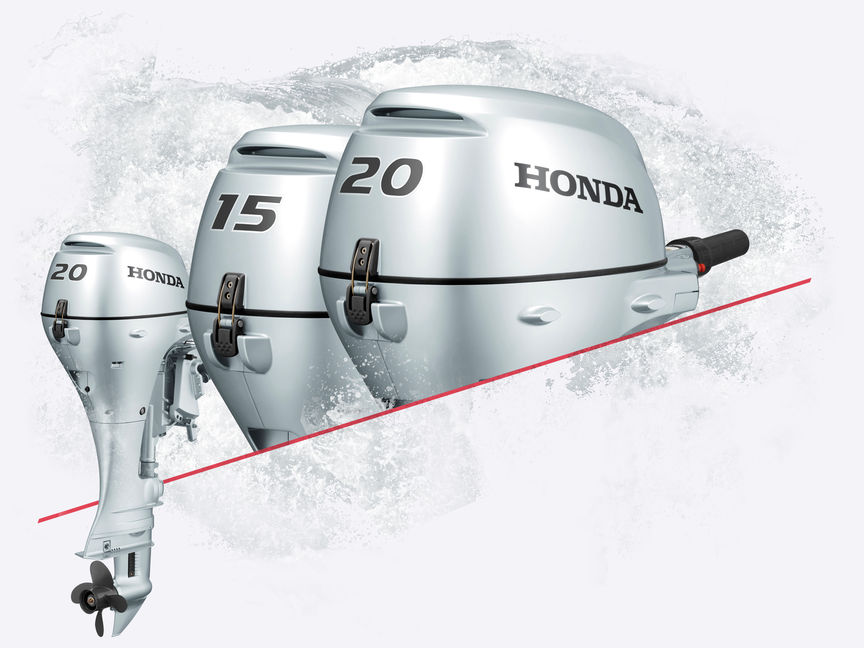 BF15-20 Horsepower Boat Engines
Horsepower you can handle
Light and portable power that's smooth, clean and quiet.
Outboards that produce 15 or 20 horsepower that are actually portable – you better believe it. With well-positioned foldaway handles, they're perfect for all boats that need pocket-sized power.

Engine

15-20

Hp

Shaft

S - L - X

Length

Battery

6A-12A

Charging capacity

Dry weight

46.5-58.5

Kg
It's good to talk
They're so quiet you can raise the power, without having to raise your voice.
Whether it's for commercial or leisure use, when the 4-stroke spins into life you'll notice how quiet it is as you roll on the power. And with the exclusive Honda rubber mount device that soaks up the vibrations, it feels smooth too. These high-output outboards will push you and your passengers nicely through the water when you're out for a day's work, or cruising and fishing. Now, that's something worth talking about.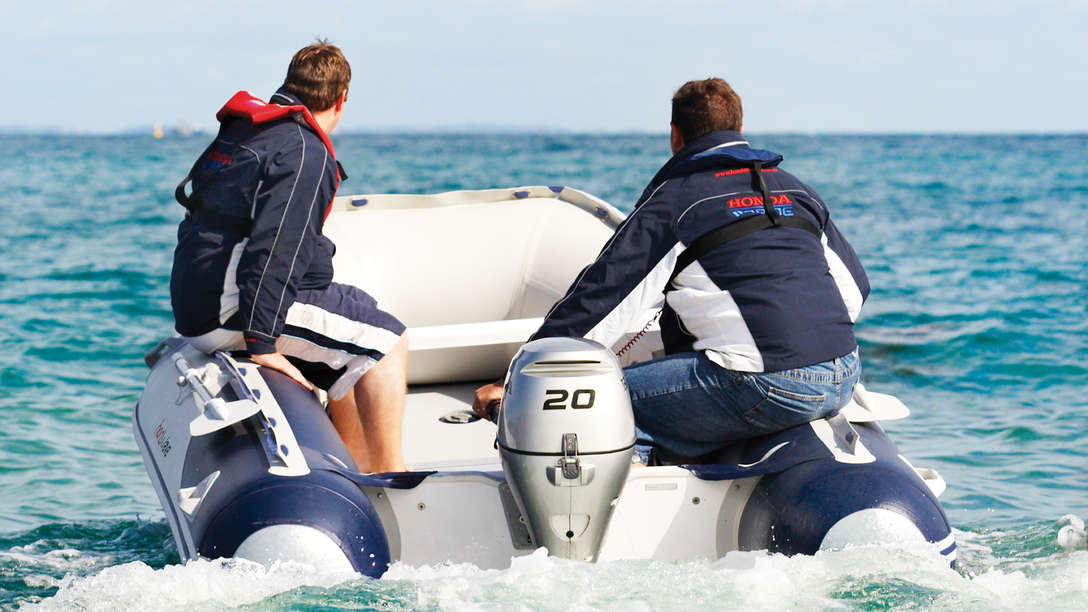 Compact performance
Our engines have a reputation built on reliability, superior fuel-efficiency and low emissions – so the environment will love you for choosing a Honda.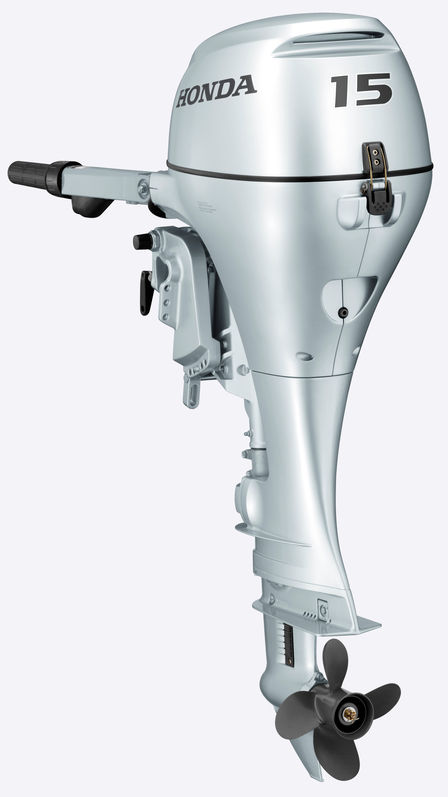 From top to bottom the BF15 is an elegant looking engine that will complement any boat or inflatable.
You'll be glad to know these light 4-stroke 350cc engines are easy to start, that's because they have a decompression system and a Programmed ignition (PGM IG). This ignition system accurately delivers the right amount of fuel/air mixture to the twin cylinders, so when you fire up these Hondas – even from cold – they're ready for fun, right from the word go.

Hard workers
These compact engines are not only smooth operators, they're robust and perfect for commercial use too. They have a high-output charging coil, which will support most electronic equipment you have on board – even at lower revs and slower speeds.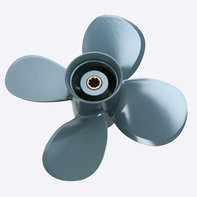 With this optional four-blade power thrust propeller (unique to Honda engines of this size) you can attach the motor to a larger and heavier vessel – like a sailboat. They make a very effective 'kicker' motor.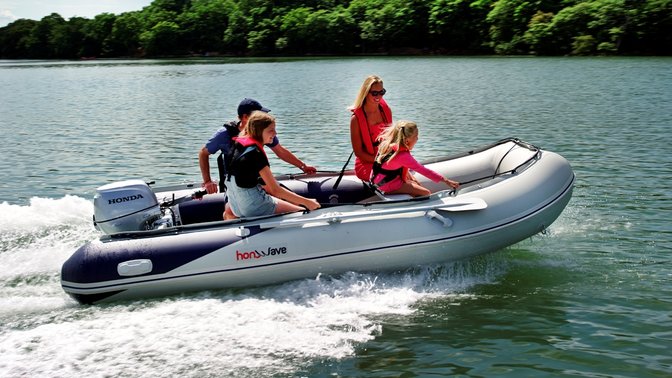 The BF20 provides high levels of torque, to propel you up on to the plane – fast.
Quiet, portable power
If you've got an inflatable boat, a RIB or a tender, these engines are not only easy to transport, they're easy to operate too.
Easy starters

Both engines have an automatic decompression system for easy starting. This makes the engine much easier to turn over for that initial pull if you have a manual recoil-type, and it's less of a drain on your battery if you have the electric start.

Reverse thrust

In forward motion (A) the propeller will drive normally through water, but in reverse it's a different story – unless you have a Honda. On other outboards, the propeller will turn in exhaust bubbles and wont 'hook up' with the water. Our unique reverse exhaust relief system directs the exhaust bubbles away from the propeller (B), so that it can 'grip' the water – instead of air. The result is instant reverse response with much finer control.

Trim and tilt

The light engine is easy to tilt up in five stages. Both the manual (A) and power versions (B) will lift up or down, enabling you to trim the boat to give you maximum performance and fuel efficiency. It also stops you from damaging the propeller blades when you find yourself near rocks or the water's edge.

Relax and drive

Both engines have a Forward Mount Shift Lever for fingertip gear changing. It's so much easier to operate and better located than on other outboards, whether you're left or right-handed. Together with a soft-grip throttle handle and a twist-lock, it's effortless. You can just roll on and off the power all day long (B), or lock it off (A) – just like cruise control.
Previous
Next
/
The silver twins
They are the lightest outboards in their class. There are two of them.
| | |
| --- | --- |
It will turn heads
We think something that works beautifully should look great too.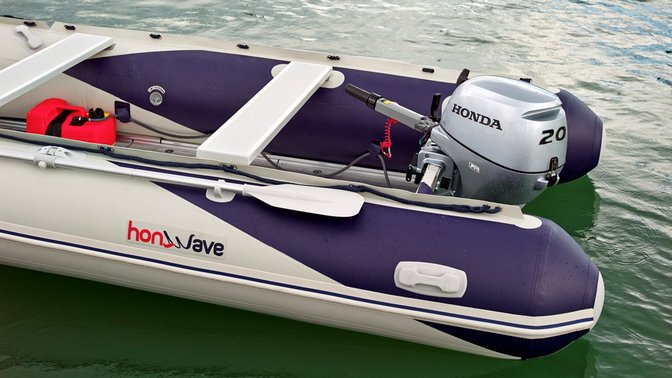 The stunning silver finish reflects the colours of its marine surroundings.
The finish is stunning in Honda aqua marine silver. And with a folding handle on the exact point of balance, even carrying it around the outboard looks fantastic.

Always in the know
Both engines are available with tiller handle and remote control options. The remote control option visually displays engine alert lights, oil pressure and overheating. It also produces an audible warning to attract your attention should anything happen while you're concentrating on other tasks. It's unlikely – but if there is an issue, you'll have time to act.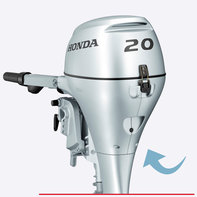 Easy to lift and carry. The handle on the BF15 and BF20 is built into the design.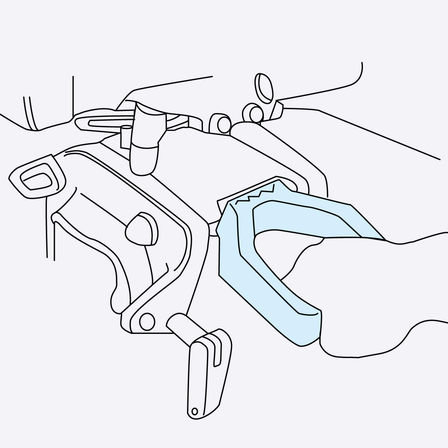 Honda makes transportation easier with a strong handle that folds away.
It all began over a cup of coffee
Why are Honda outboards used all over the waterways of Venice? Because of Italian coffee.
Those who work on the canals always meet to talk over a coffee before and after their day's work. Word of mouth will carry faster than the current itself, so as the word spread about Honda's pioneering 4-stroke technology, it was no surprise that everybody listened. With such high standards for reliability, fuel efficiency, quiet operation and low emissions – 4-strokes soon became as common as the Gondolas themselves.

4-stroke pioneers
The leader in 4-stroke engine technology for 50 years.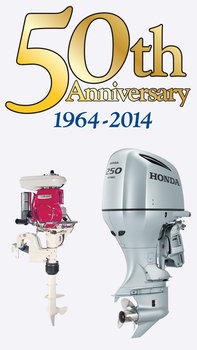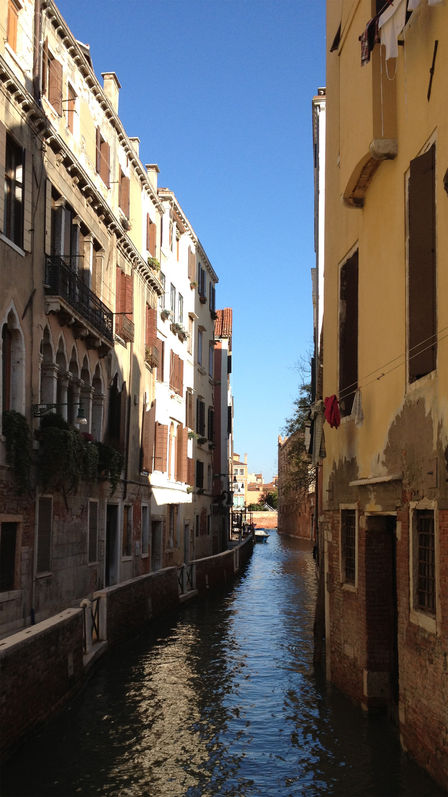 The quiet back waters of Venice stay quiet when the rubbish collectors call.
A watertight warranty
Like our engines, a Honda warranty is the best you can get.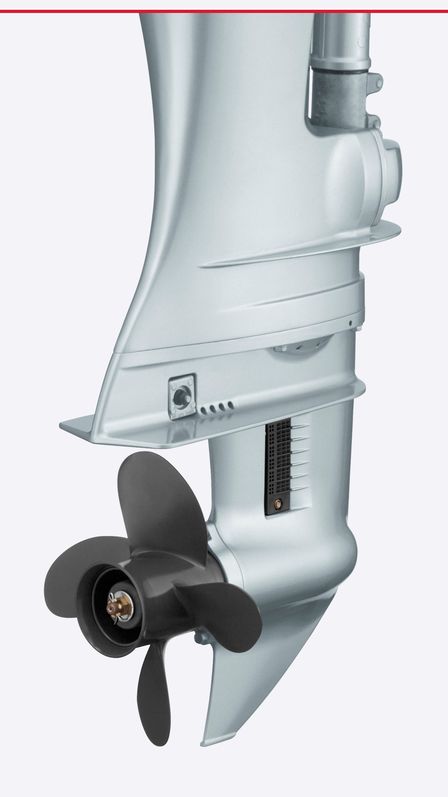 Underneath that classy silver finish are four layers of Honda's exclusive corrosion protection.
The reason is clear: better salt water protection through better anti-corrosion technology and superior servicing with specially trained Honda technicians. As a Honda Marine customer you have the support of a domestic or professional warranty, as long as you stick to the service schedule. It will maintain the same value throughout its warranty period. That means your last day of cover is as good as your first. We think that's pretty unbeatable too.
Four lines of defence
We first anodise the aluminium casing with our patented 'Double Seal' process. Then an epoxy primer is applied before the shimmering silver paint. For further protection from UV rays, we apply a clear resin topcoat to finish. And to be doubly sure, a sacrificial anode is fitted and all connectors are waterproof. Corrosion doesn't stand a chance.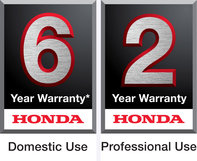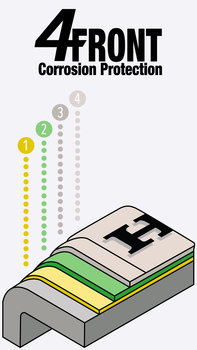 1. A patented double-seal anodising treatment to the aluminium alloy base. 2. An epoxy primer undercoat. 3. An acrylic aqua marine silver paint. 4. An acrylic clear resin topcoat.