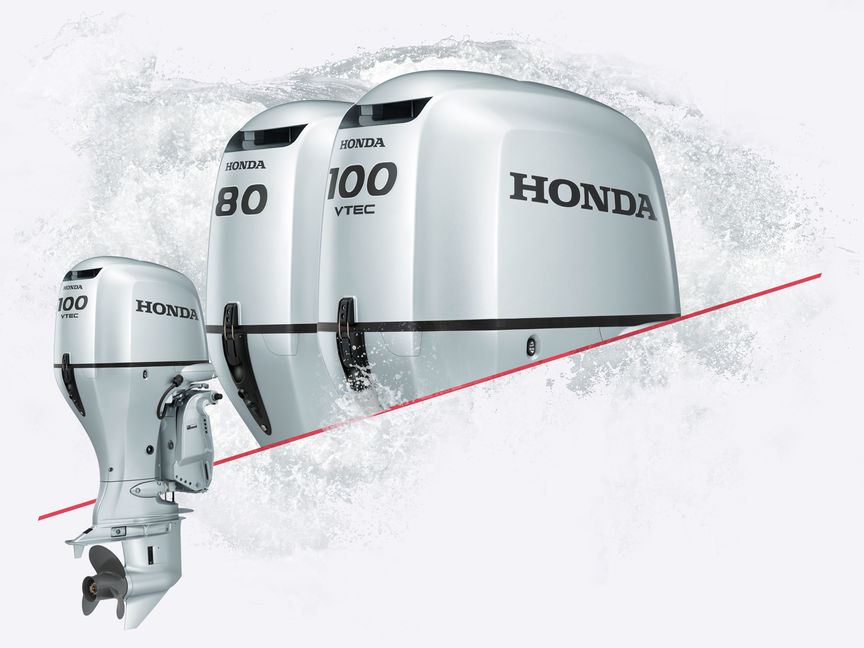 BF80-100 Horsepower Outboard Motors
A passion for power
Enjoy smooth inline four-cylinder performance.
Power your adventures on the open water with an engine that gives you 4-stroke reliability and efficiency in a slim and stylish design. These compact and potent engines are just the thing for larger inflatables and sports boats.
Engine

80-100

Hp

Shaft

L-XL

Length

Battery

35A

Charging capacity

Dry weight

165-172

Kg
A life on the water
There comes a time when you're ready to move up to the next level,and spend more time out on the water.
Maybe it's teaching the kids how to water-ski or doing some fishing with a few friends at the weekends. Whichever way you go, the BF80 or BF100 will be your perfect partner. They're reliable, compact, light and have all the qualities you need to get the most out of your time on the water. It goes without saying that if you need them for work, they're very reliable working companions.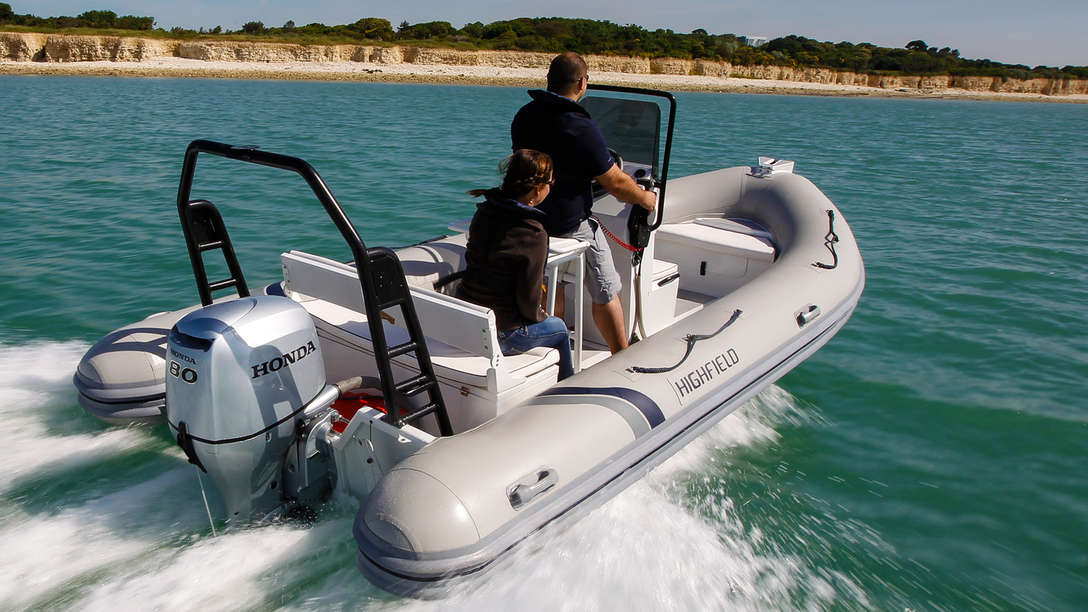 A forceful four
Attach a four-cylinder engine and experience smooth, satisfying power – and a whole new level of excitement.
The wow factor comes from the Single Over-Head Cam, 16-valve 1.5-litre engine. It's got PGM-Fi electronic fuel injection for easy start up, and Honda BLAST™ for powerful acceleration. Then there's VTEC™ on the BF100. When it's combined with ECOmo, it not only gives you outstanding fuel economy, it delivers exciting performance at higher revs. These engines are light and compact, and with NMEA2000® connectivity you can see why they're a big favourite with powerboat enthusiasts everywhere.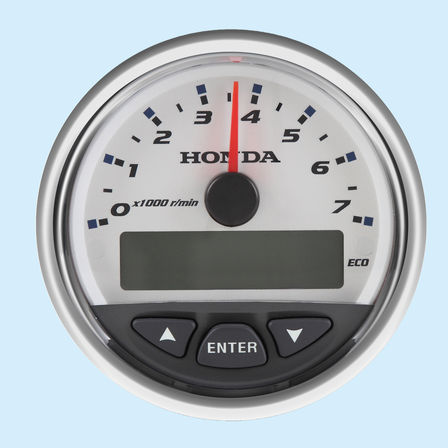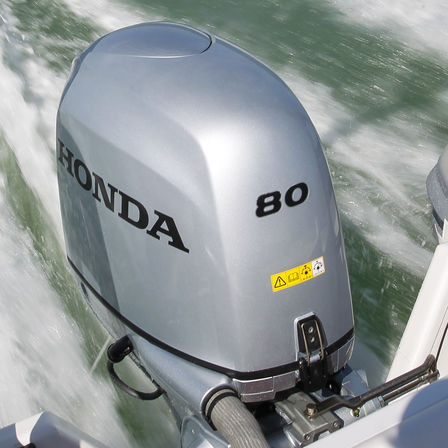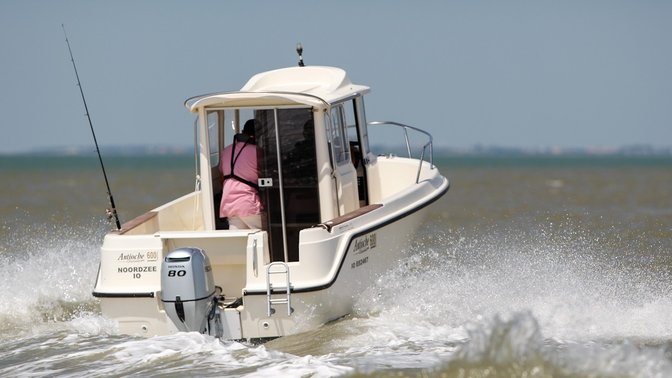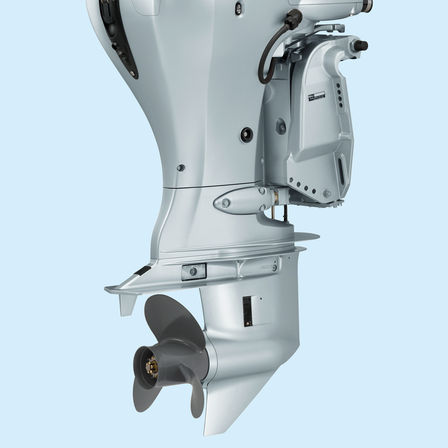 A slim gear case with gears machined to fine tolerances provide excellent performance and fuel economy.
Pick the right one for your boat
There are two engine choices available to you.
| | |
| --- | --- |
Sparkling silver finish
We think something that works beautifully should look great too.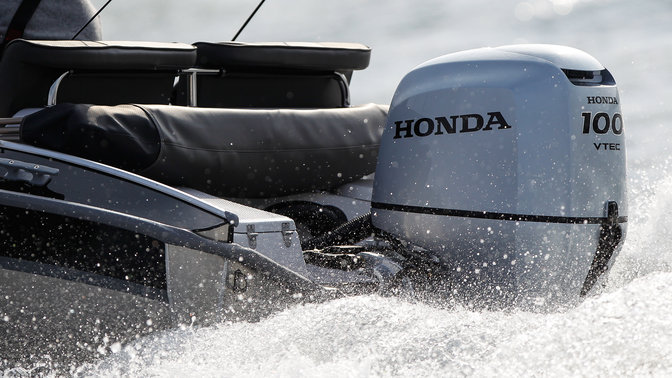 The power within the BF100's slim elegant design delivers exciting performance.
The finish is stunning in Honda aqua marine silver. The sleek, sculpted design is liquid smooth. It looks good just fixed to the back of the boat, but in the water – where it really belongs – it looks even better.
Functional design
Above the water both engines are super-slim for a four-cylinder 4-stroke. The removable engine hood fits snugly over the engine and all its working parts to provide excellent engine protection throughout. Below the water the hydrodynamic gear case has a low drag coefficient. You can see the difference right away – it's so slim – providing better fuel economy at higher speeds.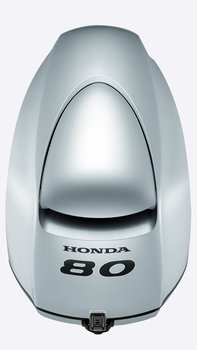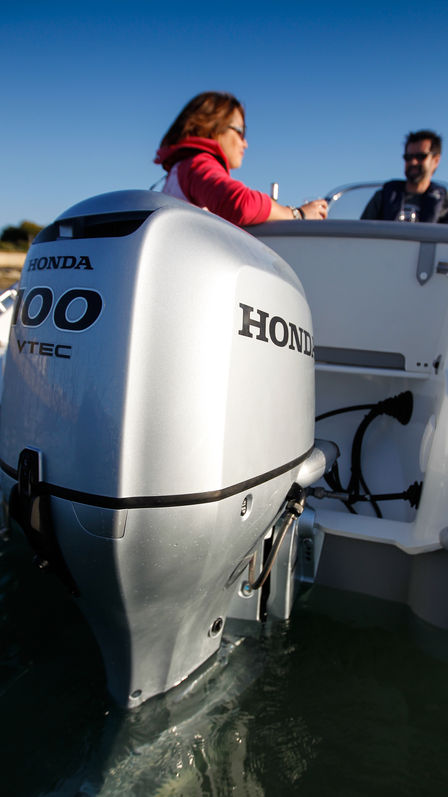 Inside, the gears are machined to ultra-fine tolerances to reduce friction as well as fuel costs.
Our winning ways
From the world's racing circuits, to the waters of the world.
In 1959 we entered the Isle of Man Motorcycle TT race with dreams of winning the world championship. We made our presence felt two years later by finishing first – as well as second, third, fourth and fifth. Today's machines are proof that dreams can come true, and improving their performance is a continual challenge – and joy – for us.
Track technologies
Proven technology from the racetrack is passed on to our marine engines. Every innovation, no matter how small, is like a trophy to us. We're always looking around the corner to see what's coming next.
4-stroke pioneers
The leader in 4-stroke engine technology for 50 years.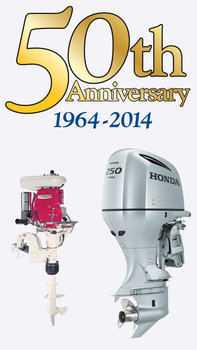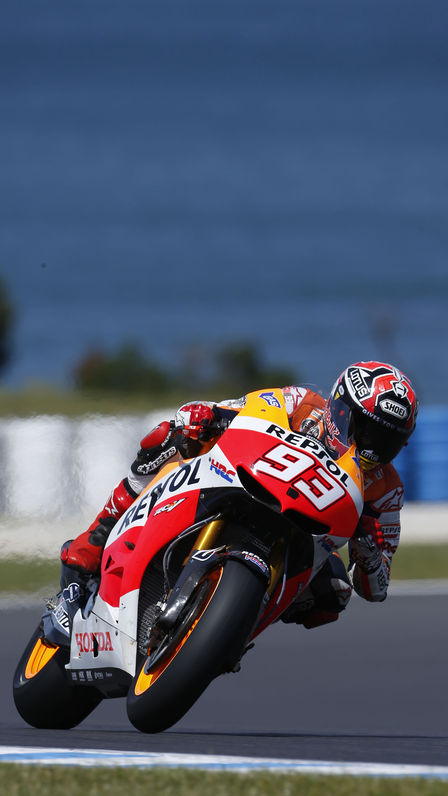 The 2013 MotoGP World Champion, Marc Marquez on the RC213V.
A watertight warranty
Like our engines, a Honda warranty is the best you can get.
Time for a service. The small wrench symbol will tell you when you need to talk to our technicians.
The reason is clear: better salt water protection through better anti-corrosion technology and superior servicing with specially trained Honda technicians. Every Honda Marine customer has the support of a domestic or professional warranty, as long as you stick to the service schedule. It will maintain the same value throughout its warranty period. That means your last day of cover is as good as your first. We think that's pretty unbeatable too.
Four lines of defence
We first anodise the aluminium casing with our patented 'Double Seal' process. Then an epoxy primer is applied before the shimmering silver paint and for further protection from UV rays, we apply a clear resin topcoat to finish. Just to make double sure, a sacrificial anode is fitted and all connectors are waterproof. Corrosion doesn't stand a chance.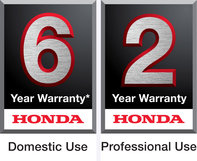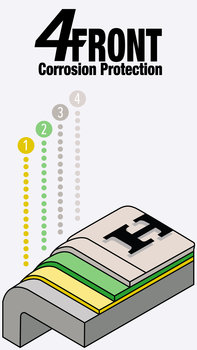 1. A patented double-seal anodising treatment to the aluminium alloy base. 2. An epoxy primer undercoat. 3. An acrylic aqua marine silver paint. 4. An acrylic clear resin topcoat.