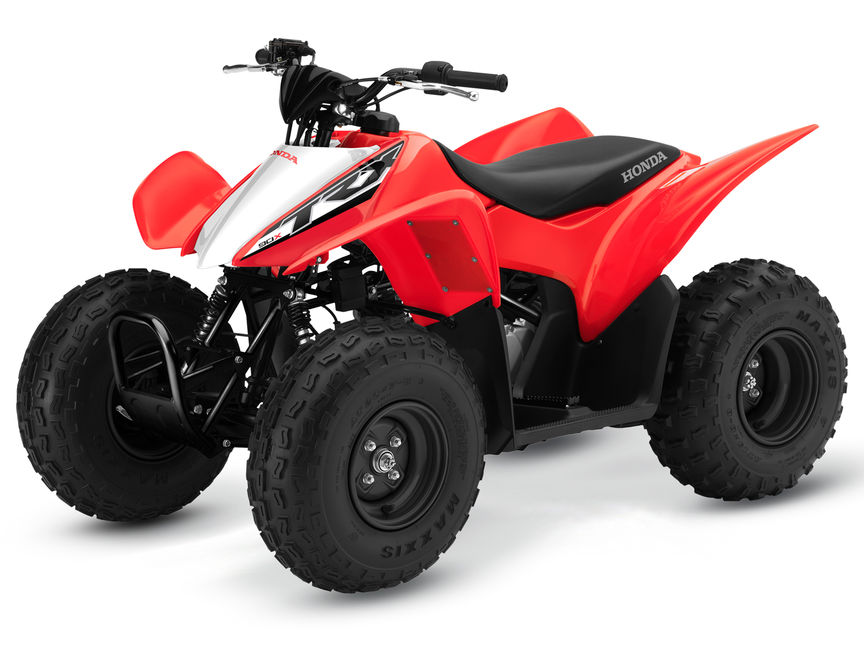 Sportrax 90
Designed for kids
Riding made easy.
This tough, off road bike is a great introduction to riding ATVs. It comes with lots of great features to make riding easy, comfortable and fun.
Engine

86cc

OHV air-cooled engine

Purpose

Leisure

Drive

2WD

Starter

Key start

Electric
Get up close
The Sportrax 90 serves as the ideal choice for introducing beginners to the sport of ATV riding.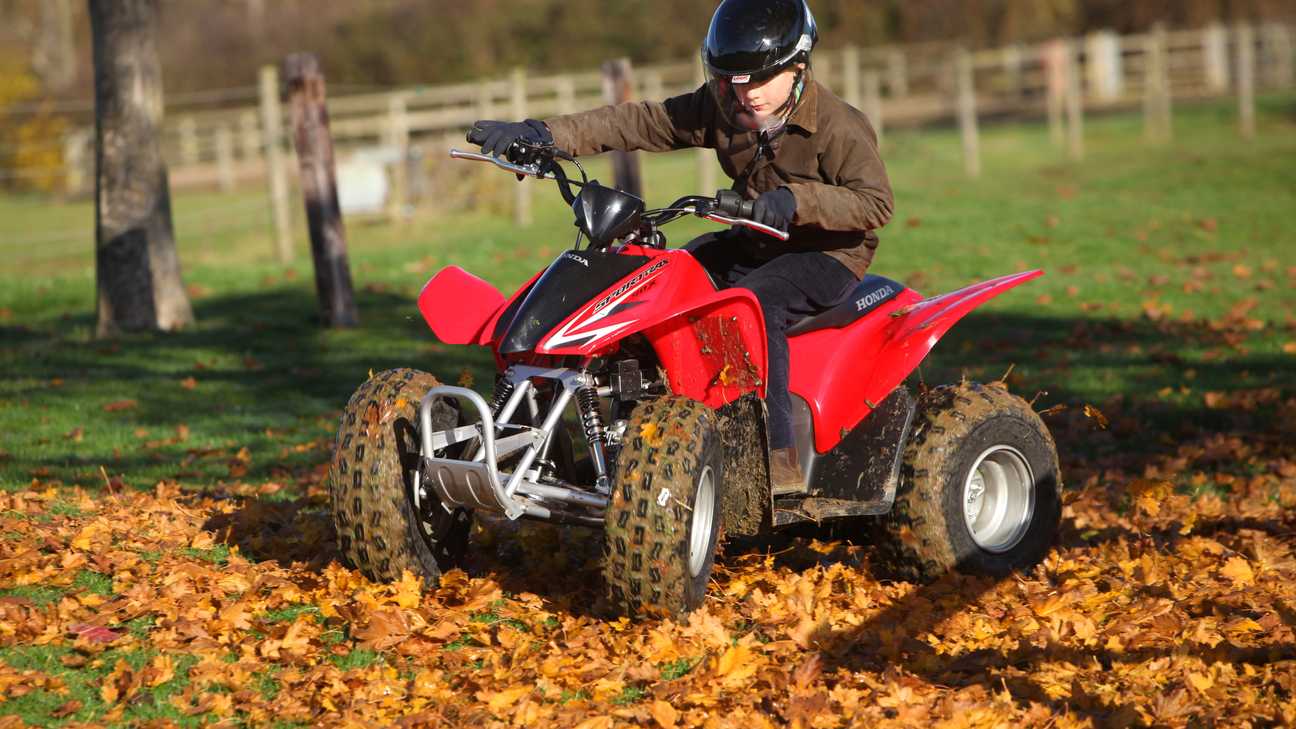 Low seat height
Low seat height (660mm) aids rider comfort.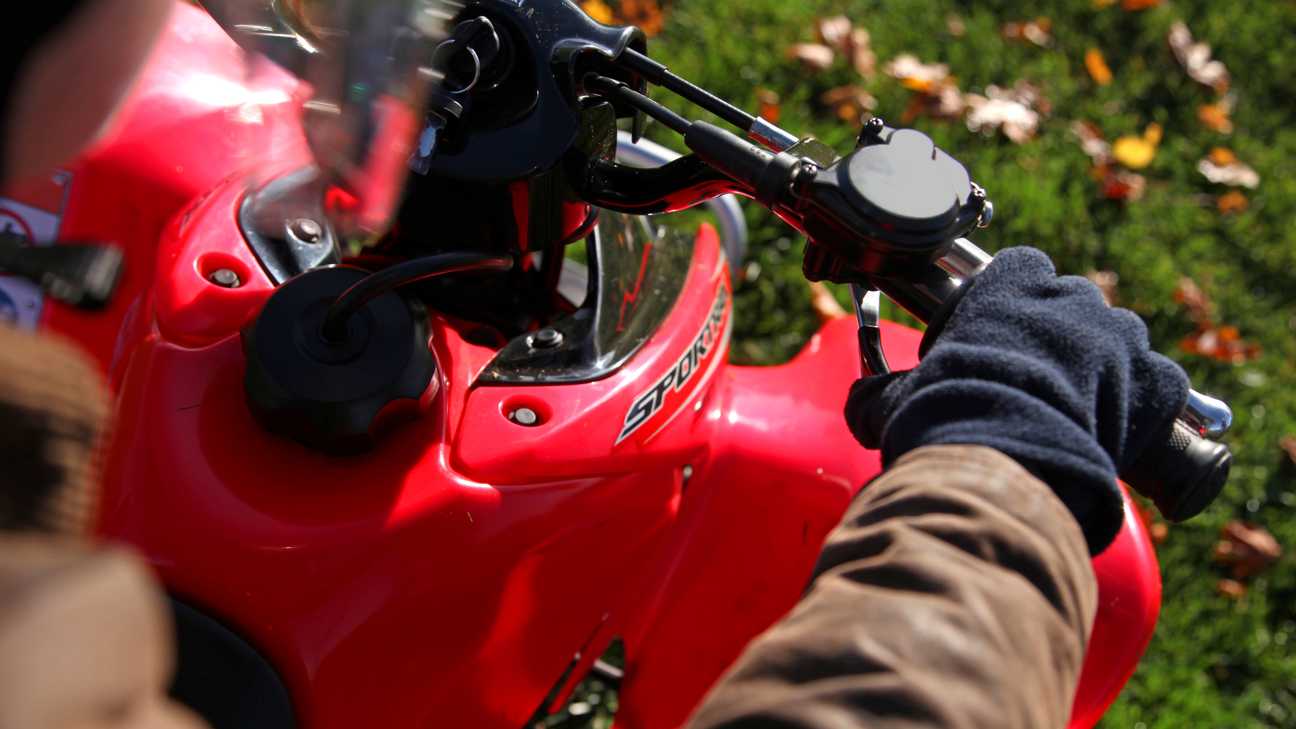 Proportions
The handlebars and short-reach front break levers have been designed for greater comfort and safety for our young riders.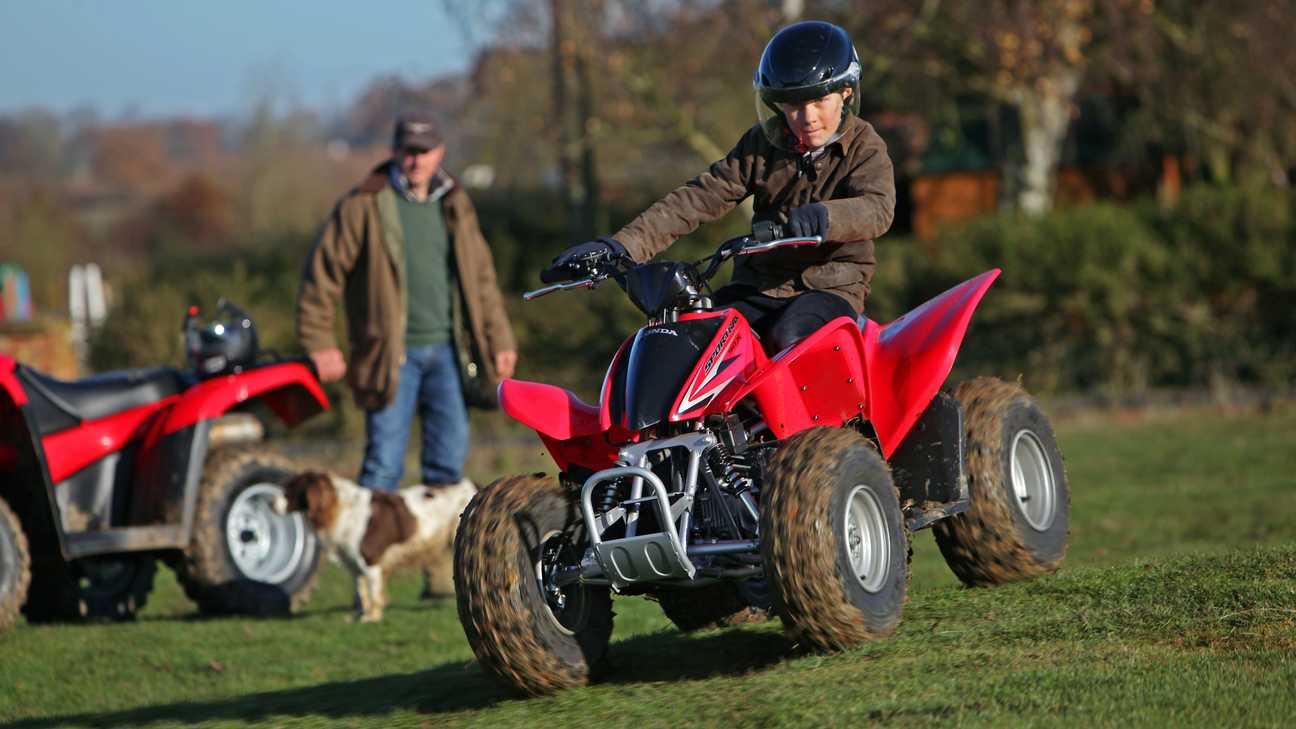 Transmission
The 4-speed manual gear shift, automatic clutch and adjustable throttle limiter make it really easy for young riders to master the Sportrax 90 quickly.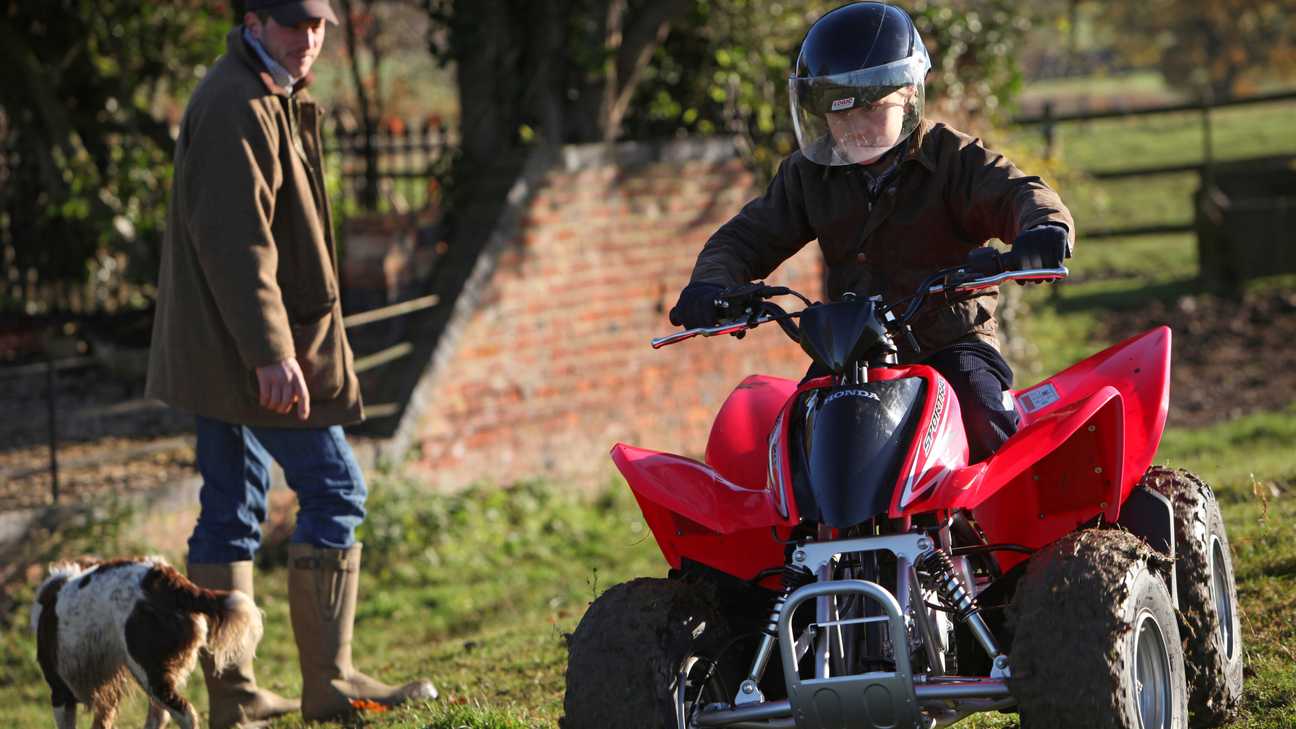 Floorboards
Unique floorboards allow the rider's feet to grip the footrests while keeping away mud and debris.
Difference in the detail
It's Honda's careful attention to detail that sets our ATVs apart from the rest.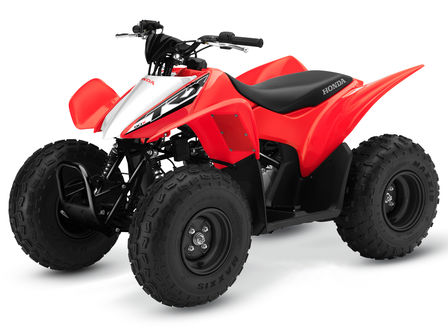 Suspension
Independent front suspension features a pair of rugged shock absorbers.
Low seat height
Comfortably low 660,4mm seat height.

Proportions
Front brake lever positioned closer to grip to fit a wide variety of riders.

Exhaust and muffler
Exhaust and muffler are stainless steel for long-term durability.
Brakes and tires
Long-lasting front and rear sealed drum brakes and 203,2mm front and rear tires.

Comfort
Well-padded seat and single-shock rear suspension offers a high level of rider comfort.

The right start
The Sportrax's 86cc SOHC four-stroke engine offers smooth power delivery and legendary reliability. In combination with a maintenance-free CD ignition system and a 15mm carburetor, it offers excellent fuel economy and crisp throttle response.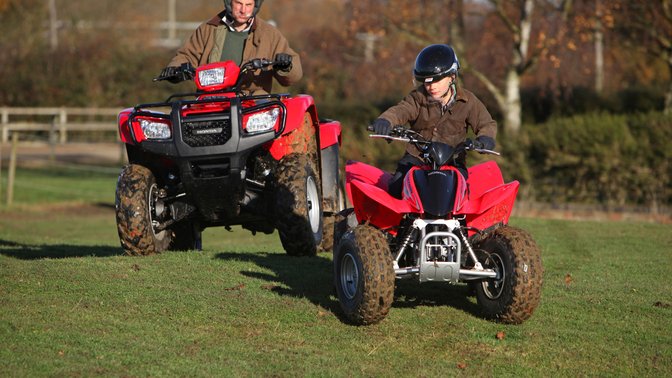 Warranty
Our manufacturer's warranty keeps you moving.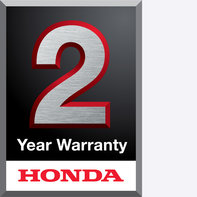 Whether you're using it for farming, game keeping, forestry, equestrian or snow clearing, your Honda ATV will quickly become an essential part of your daily routine. You'll rely on it in all weathers, on all terrain and for an amazingly wide range of jobs. So a problem with your new ATV is the last thing you'll want, but with Honda's reputation for reliability, it's the last thing you can expect.
That's why we guarantee the build quality of our ATVs with an industry-leading manufacturer's warranty.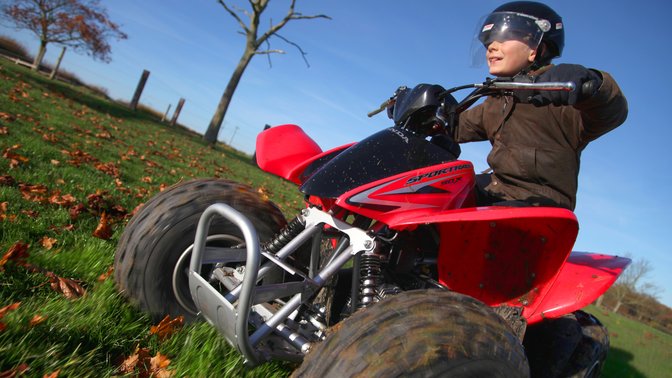 Safety first
More about safety
It's always Safety First when we build our ATVs. We hope it's the same when you ride them.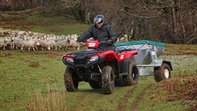 Since our customers aren't as indestructible as our machines, here are some basic pointers on ATV safety.
Always wear a helmet, gloves and boots as a bare minimum and other protective gear as required. Never ride under the influence of alcohol or other drugs; and never carry a passenger unless your machine has been specifically designed to do so.
Please bear these things in mind – then you can be sure the ATV that's making your life easier will carry on doing just that.