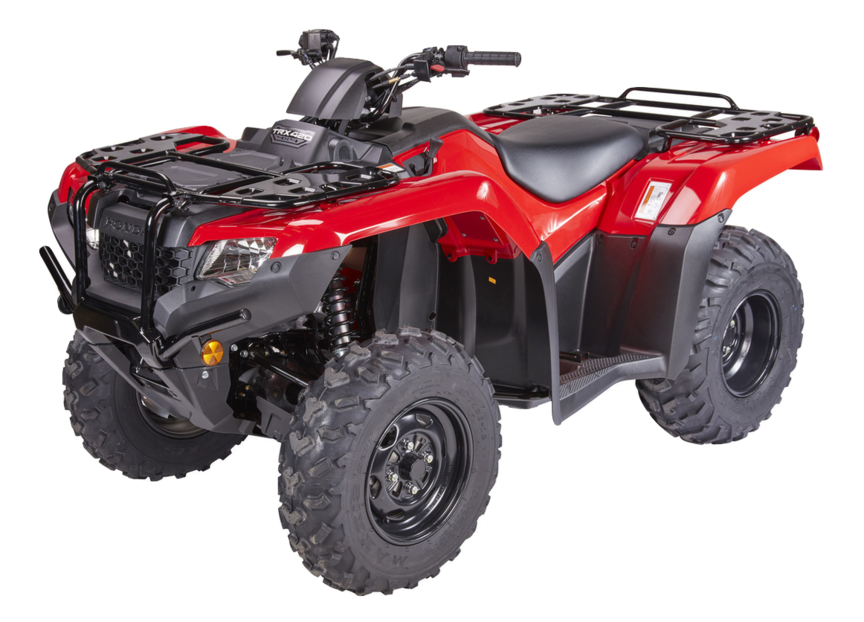 New TRX420 Fourtrax
Perfect Balance
Performance, ability and durability.
The Fourtrax 420 is a true mid-size all-round ATV with class-leading power, performance and efficiency.

Engine

420cc

Fuel-injected liquid-cooled

Transmission

Manual, Auto, ESP

See Specifications

Options

IRS / Power Steering

Towing Capacity

385kg
Wider front driveshaft guards
Designed to add even more coverage to the Rancher's front axles and outboard CV joints, the new guards are another example of how Honda engineers strive to constantly keep improving one of the best ATVs on the planet.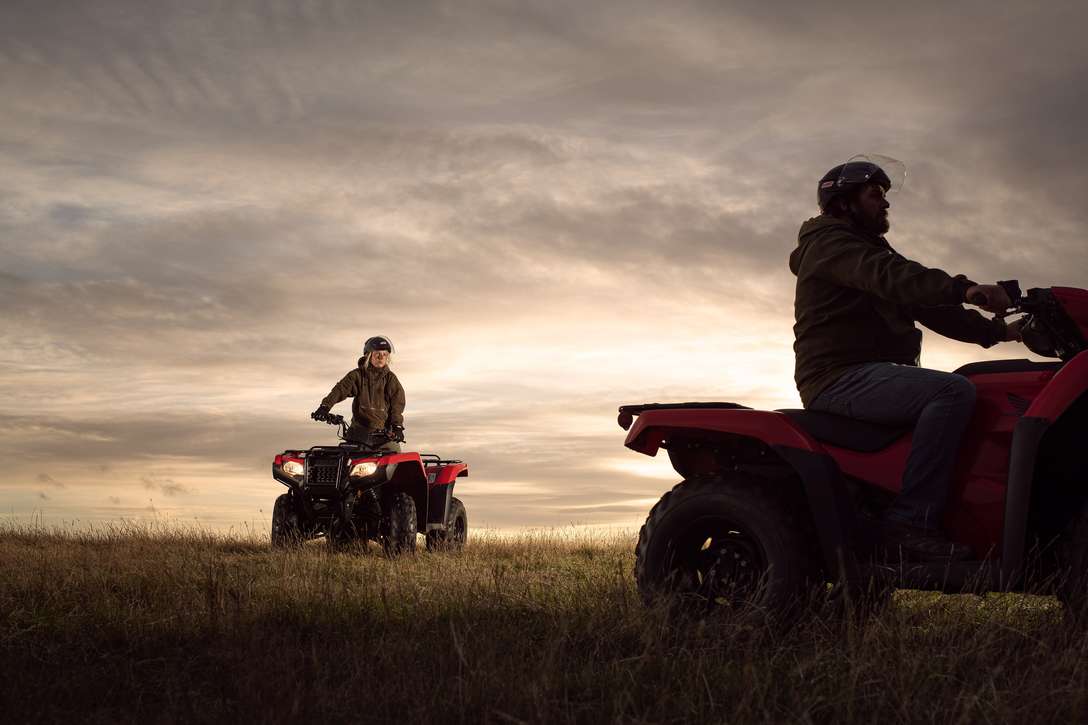 Get up close
The Fourtrax 420 is built with all the quality, reliability and advanced features expected of a Honda ATV.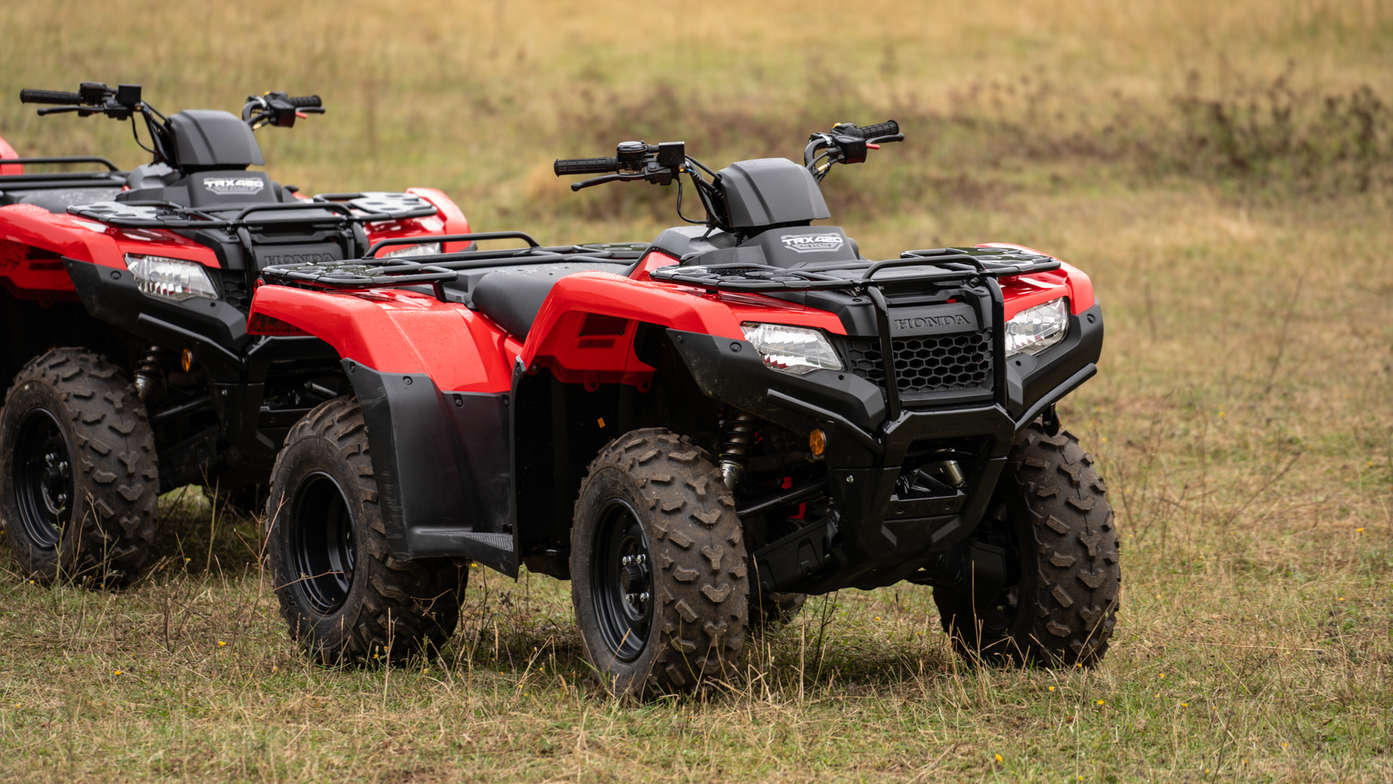 Available with electric power steering (EPS)
Both speed- and torque-sensitive, Honda's Electric Power Steering (on EPS models) excels at reducing steering effort and kickback through the handlebar. It's a big help when riding in ruts, over rocks or on long sidehills. A specially engineered mounting system for the EPS unit increases strength and rigidity.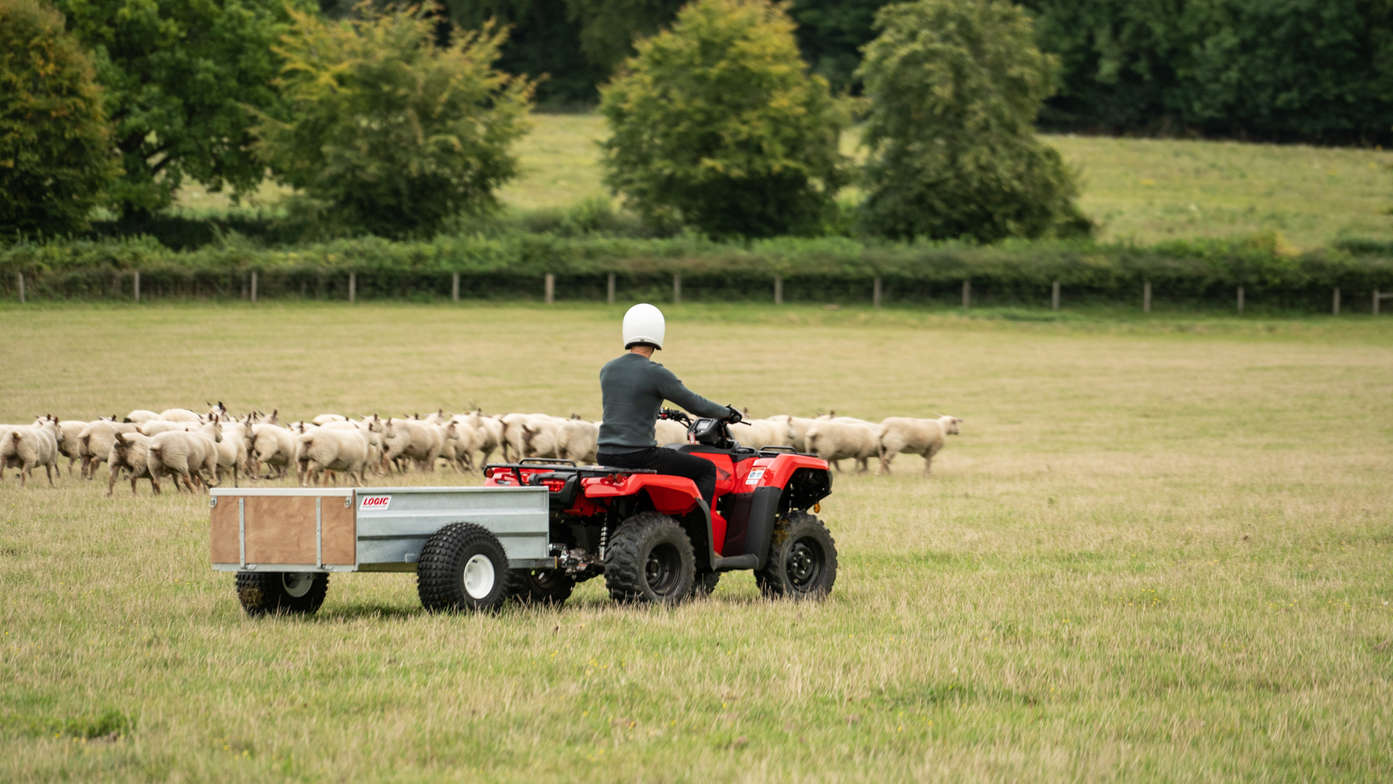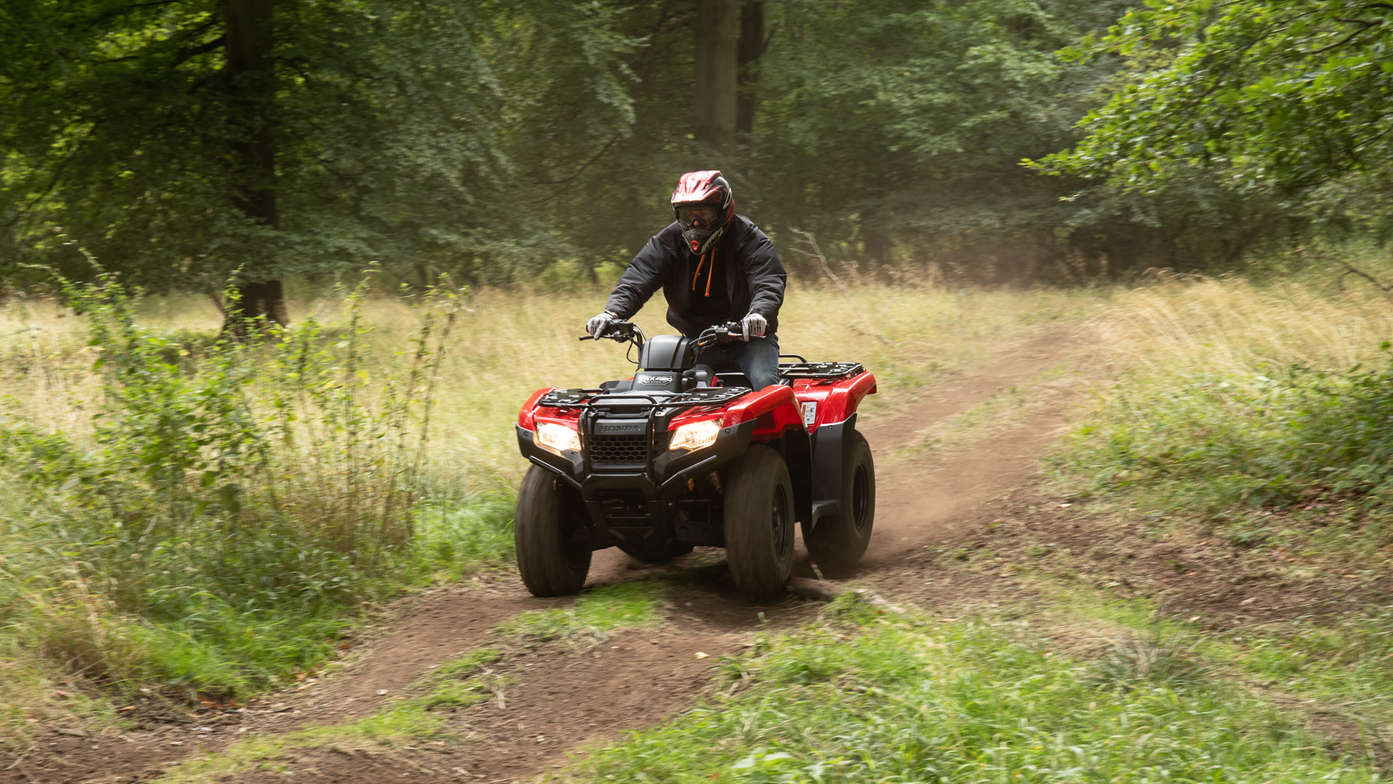 Comfortable seat
A plush seat and open rider triangle (bar/seat/pegs) teams up with the suspension to really treat you right. Superior ergonomics have always been a Honda priority, and the TRX420 is no exception. With thick, durable foam, it's exceptionally comfortable.
Longitudinal Engine Layout
By orienting the crankshaft front to back in the chassis in our ATV and side-by-side engines, we route the flow of power straight to the wheels without any unnecessary right-angle detours, reducing powertrain friction and putting more grunt to the ground.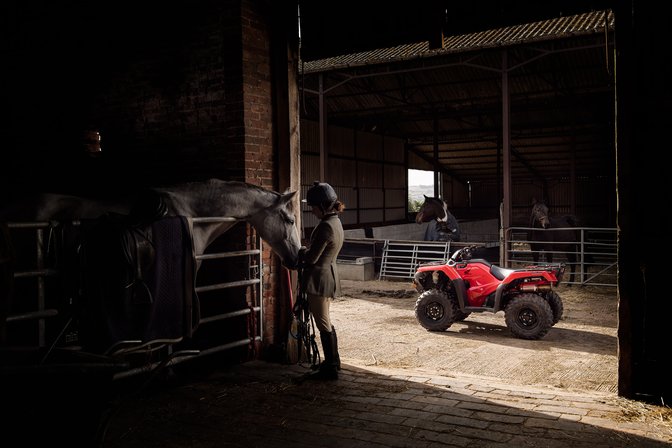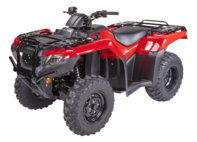 Longitudinally-mounted engine
For improved drivetrain efficiency
Digital Instruments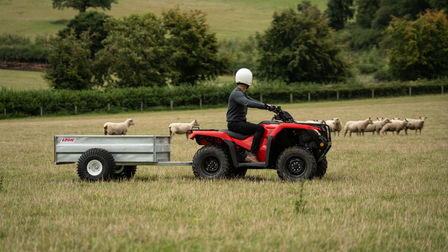 Easy to read and full of the information you want. In addition to the standard gear position indicator, speedometer, odometer, trip meter, and hour meter—you get readouts for fuel level, clock, coolant temperature, speed and Honda's "maintenance minder" system (to help remind you when it's time to have your ATV serviced).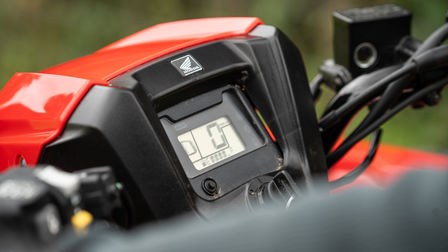 Warranty
Our manufacturer's warranty keeps you moving.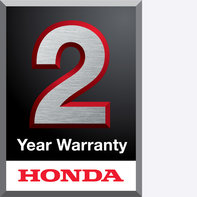 Whether you're using it for farming, gamekeeping, forestry, equestrian or snowclearing, your Honda ATV will quickly become an essential part of your daily routine. You'll rely on it in all weathers, on all terrain and for an amazingly wide range of jobs. So a problem with your new ATV is the last thing you'll want, but with Honda's reputation for reliability, it's the last thing you can expect.
That's why we guarantee the build quality of our ATVs with an industry-leading manufacturer's warranty.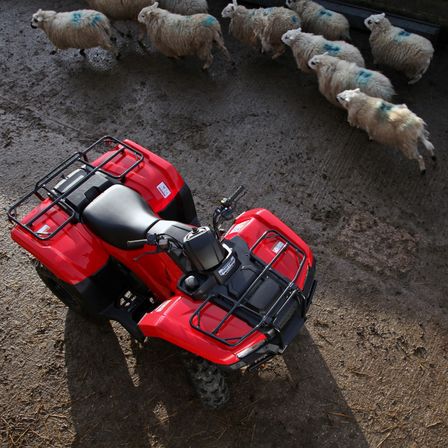 Safety first
More about safety
It's always Safety First when we build our ATVs. We hope it's the same when you ride them.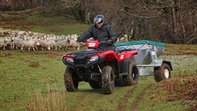 Since our customers aren't as indestructible as our machines, here are some basic pointers on ATV safety.
Always wear a helmet, gloves and boots as a bare minimum and other protective gear as required. Never ride under the influence of alcohol or other drugs; and never carry a passenger unless your machine has been specifically designed to do so.
Please bear these things in mind – then you can be sure the ATV that's making your life easier will carry on doing just that.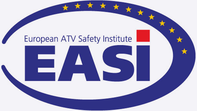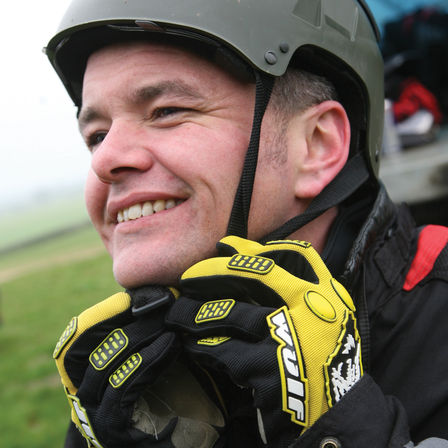 Contact a dealer

Talk about the right ATV for you.

See specifications

See the ATV's technical details.

Get a brochure

Get the full story by download.