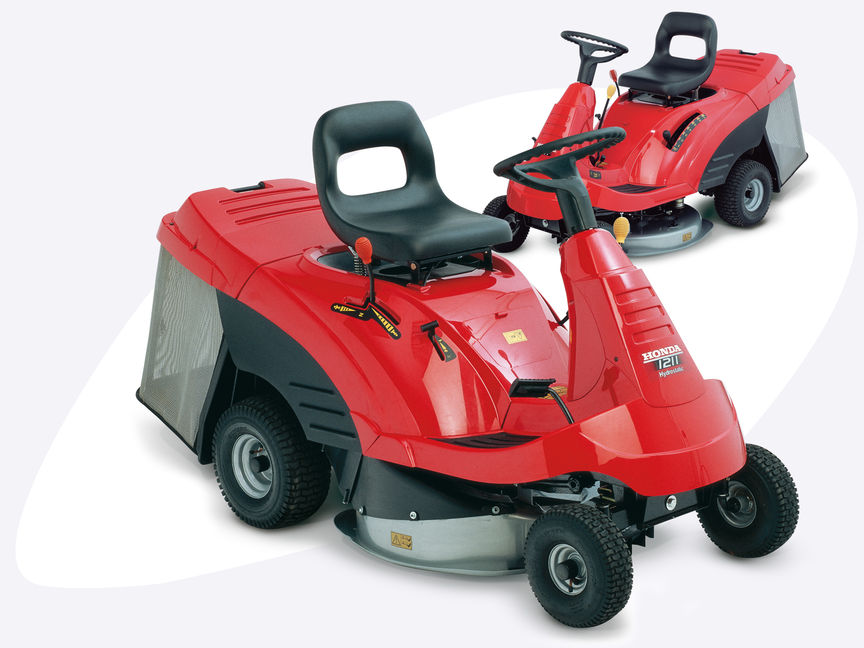 Ride-On Lawnmowers
Hop on and mow
Compact, agile and easy to operate.
Light and manoeuvrable, a Honda Ride-on mower will quickly whip round a complex garden – hugging close to borders and mowing close to trees. Cutting the lawn is easy convenient and fun again.
Width Cut

71

cm

Grass bag capacity

170

Litres

Electric Grass Dump

No

Mulching

Optional Kit
Get the right ride-on
Choosing a ride-on lawnmower for your garden is simple with Honda.
When you decide to move up to a ride-on, knowing what to look for can be a challenge. That's why Honda have kept their Ride-on mowers simple. They are easy to operate with an emphasis on effortless mowing and a quality finish. From a comfortable seating position you'll find all the important controls within easy reach, making larger areas of grass easier to cut – much faster – and much more enjoyable than ever before. And with a reliable economical Honda 4-stroke engine underneath you, it's all you'll ever need.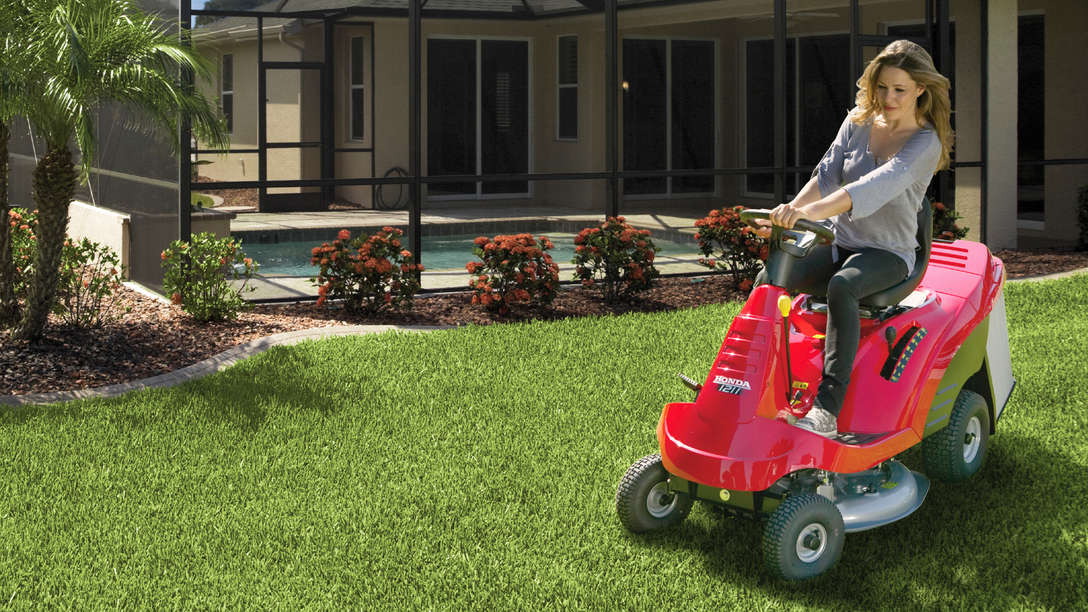 Pro Power
With five-speed or variable speed transmission.
The hydrostatic variable speed transmission selection lever is close to hand and easy to operate.
Our Ride-on mowers feature the GXV 340 Pro-spec, Over-Head Valve, 4-stroke engine. Developed with cast iron cylinder sleeves and crankshaft bearings, it is smooth and ultra reliable. It's easy to start, has great fuel economy and is so quiet it won't scare the wildlife.
Pace yourself
The hydrostatic transmission gives you smooth variable speed. You can regulate the pace – fast or slow – without affecting the blade speed. That way you get a perfect result, whether you're in a hurry or taking your time.
If you prefer, the H1211mower has a manual gear change – 5-speed transmission – with seamless shifting up or down. Whatever you decide – manual or variable speed – you can be sure of a smooth drive from the engine up the slopes and good control around borders, hedges and trees.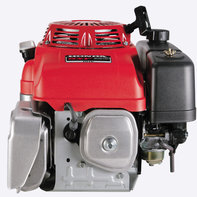 This 'Pro' spec engine has cast iron cylinder sleeves and crankshaft bearings for smooth running and longer engine life.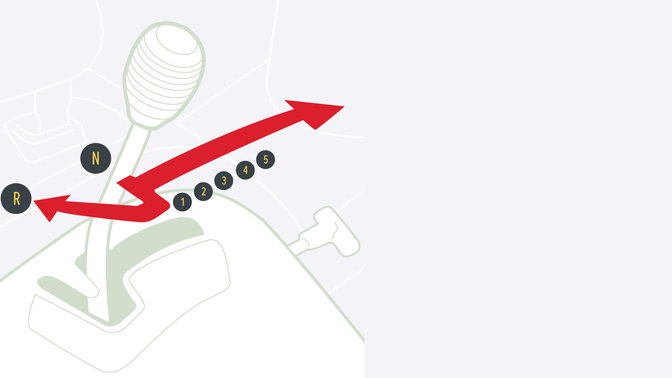 Five forward and one reverse gear if you prefer a manual transmission.
Neat and tidy
If you have a lawn up to 2,000m2 - these Ride-on mowers are all you'll ever really need.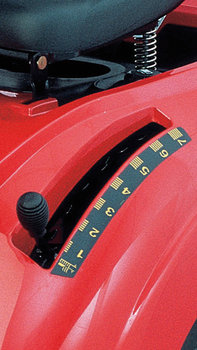 Handy height adjustment at your fingertips - you can raise or lower the cutter-deck as you mow.
The height adjustable, 71cm diameter blade cuts cleanly away underneath you. With a mechanical blade clutch, you can quickly stop cutting if you need to ride across a path or driveway. With a tight turning circle of just 1.4 metres, agile steering and excellent visibility from the riding position, you can steer around tricky trees and handle curves and borders neatly too. It's so simple to use.
Fitting in nicely
When it's time to tidy-up and put things away, both models will fit easily through narrow paths and fit neatly into your garage. Tight lawn areas or corners are no problem for this slim profile mower either.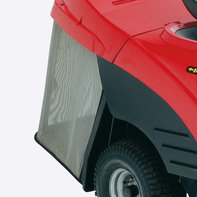 The HF1211 has a 170-litre collection bags and are easily removed with a simple 'one-touch' operation.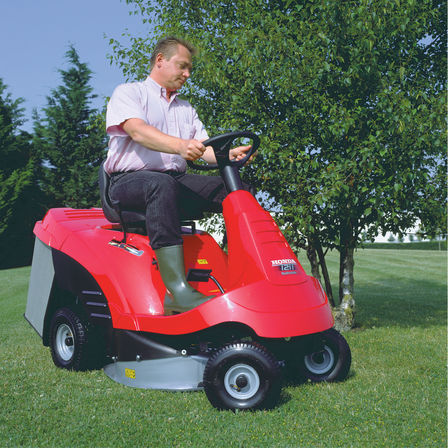 Light steering as you glide along on roller bearings fitted to all four wheels.
Unrivalled anywhere
Ride-on mowers are built better to last longer.
They just keep on going. That's why we can offer you a rock-solid warranty for domestic use on our core range products covering both parts and labour.
The warranty's lifetime
Our warranty maintains the same value throughout its lifetime too – meaning the last day of cover is exactly the same as the first. Solid and dependable, just like our Ride-on mowers.