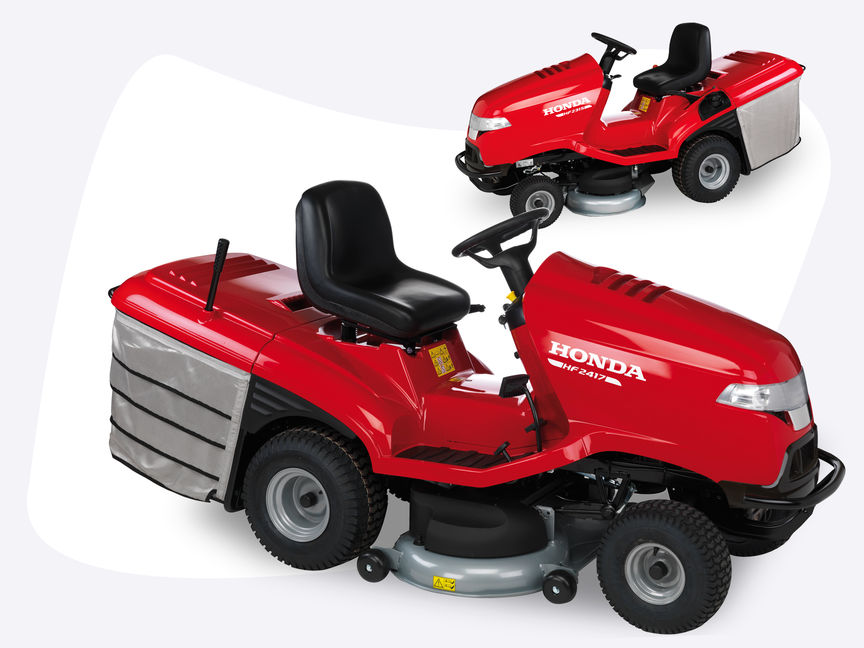 Lawn tractors
Kings of grassland
Take command of your garden.
Honda Lawn tractors make garden maintenance easy – they're perfect for dealing with medium to large-sized lawns. And with a wide range of options, you can juggle features and budget to your heart's content.
Width Cut

92-102

cm

Grass bag capacity

280-300

Litres

Electric Grass Dump

Selected models

Mulching

Optional Kit
Innovation at every turn
All you have to do is choose the model that's right for your garden.
Our Lawn tractors make grass maintenance effortless. Built to last, they come equipped with 4-stroke V-twin engines that deliver top-notch performance and cleaner emissions – they're so easy to start and cheaper to run.
They're simple and enjoyable to drive, and have a small turning radius – ideal for manoeuvring around garden obstacles. In fact, you're likely to forget you're doing garden chores at all.

Our Lawn tractors' tight turning circle makes them so easy to handle.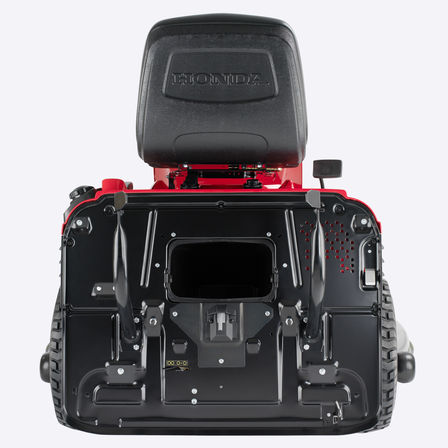 The large cone-shaped grass ejection chute is tuned for top performance – it's just one idea of many.
They're clever stuff
A Honda Lawn tractor comes with intelligent features as standard, which make using them effortless and effective. What's more, the range also has a selection of useful options to choose from. So whatever your garden needs, we've got the right set-up for you.
There are three models to choose from
Pick a Lawn tractor that's just right for you.
| | |
| --- | --- |
Spinning wheels, tight turns
What's the difference between a Honda motorcycle and Lawn tractor?
There's no punch line – the truth is, not as much as you'd think. Honda is the world's number one engine manufacturer and all our motoring experience and innovation makes its way into everything we make. So while you might not be tearing around your lawn at 130mph on one of our Lawn tractors, you will be getting all the performance and precision engineering that goes into a Honda engine.
Breaking boundaries
That's what we do. Each motor has electric starter for easy starting and delivers great fuel economy. Honda also has the lowest emissions in the industry which means cheaper running costs– we go the extra mile to run rings around the convention, and then we do it some more.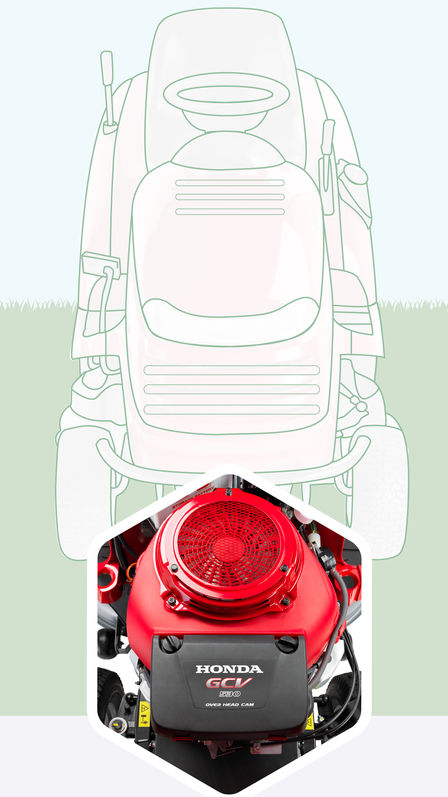 The world's fastest lawn mower
130mph worth of creative engineering: that's what happens when we let our imagination run wild.
Unrivalled anywhere
Our Lawn tractors are built better to last longer.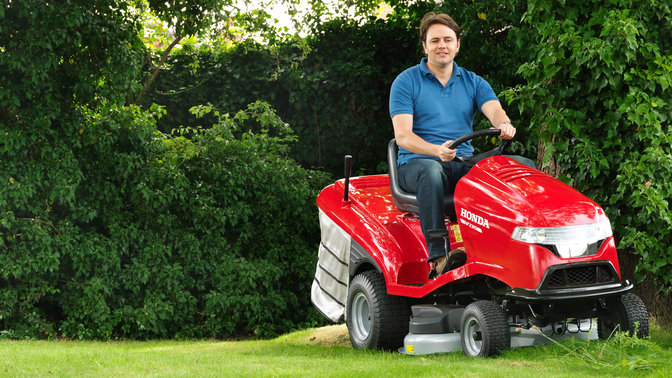 They just keep on going. That's why we can offer you a rock-solid warranty for domestic use on our core range products covering both parts and labour.
The warranty's lifetime
Our warranty maintains the same value throughout its lifetime too – meaning the last day of cover is exactly the same as the first. Solid and dependable, just like our Lawn tractor.