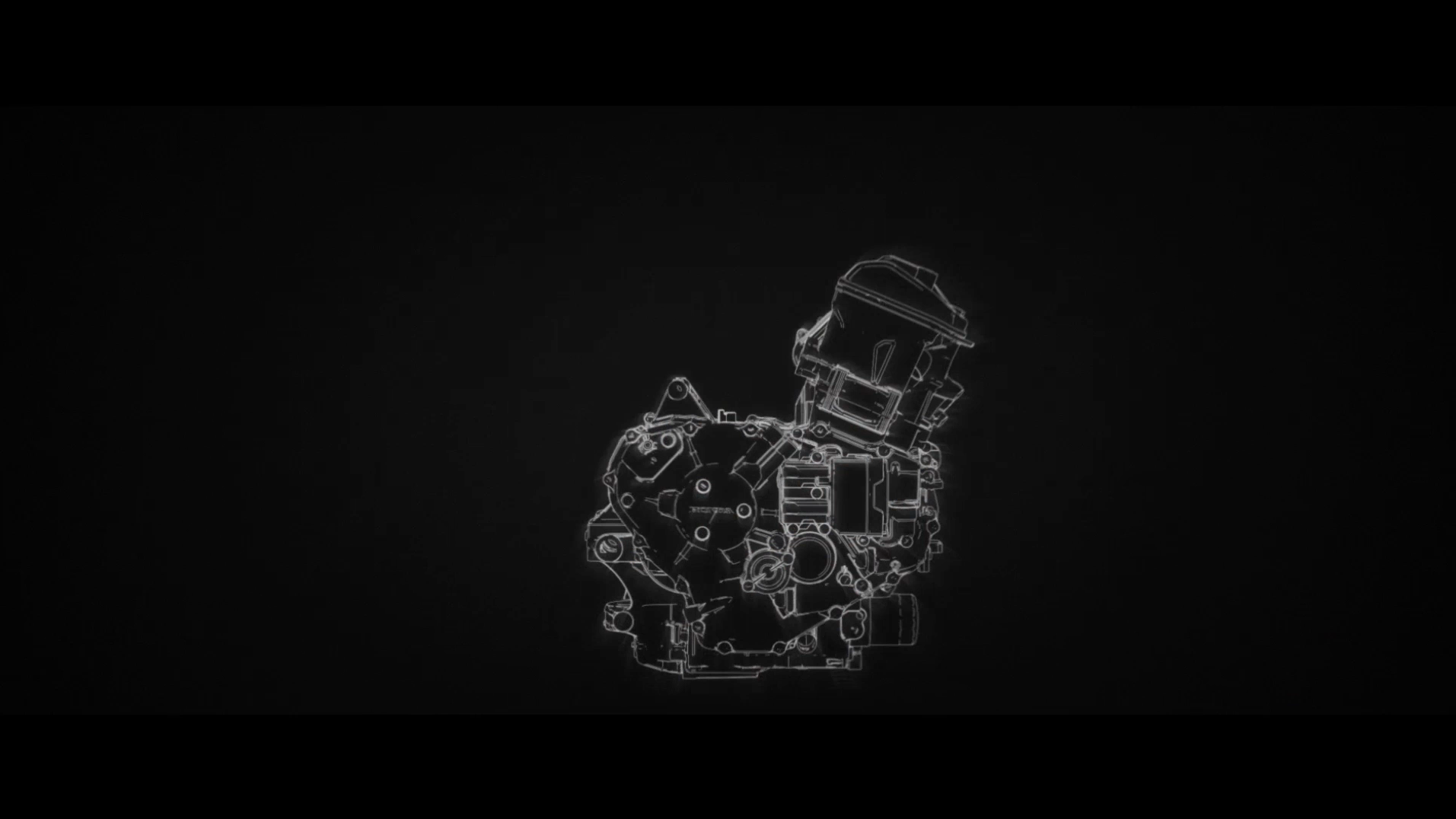 DCT explained and the advantages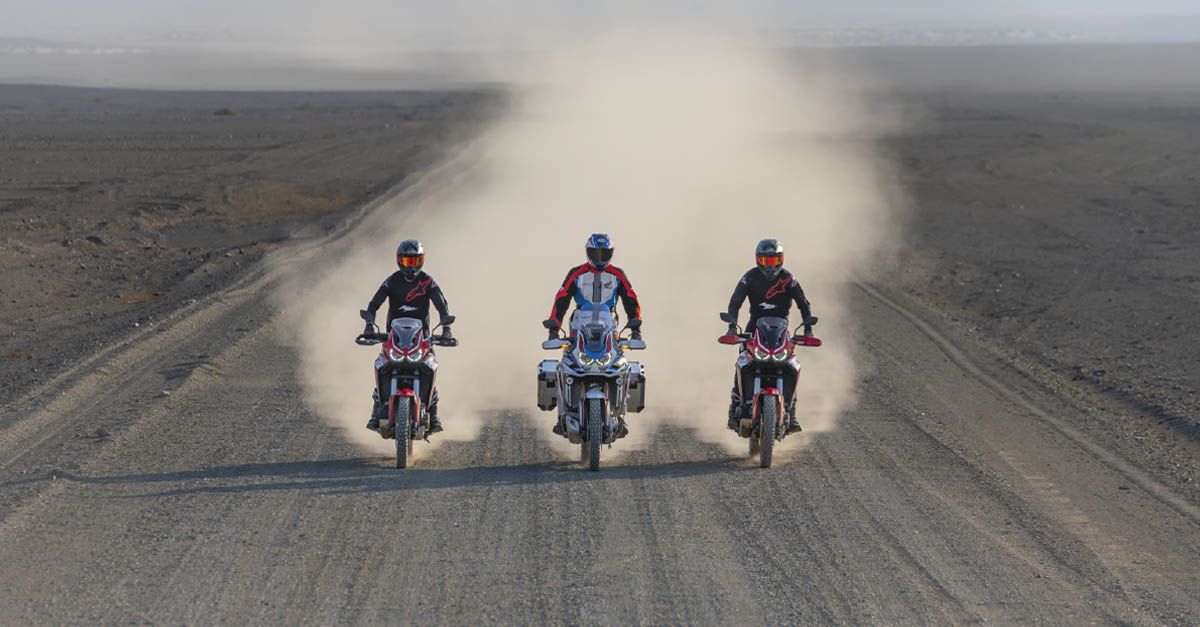 You may have started to hear more about DCT transmissions recently, and it's likely that you'll hear more about them and come across them more and more in the future as the movement to get more people onto two wheels gathers pace.
However, if you don't know what a Dual Clutch Transmission (DCT) is on a motorcycle and what it does, you could always look up the official description from Honda of what a DCT does. As the world's biggest motorcycle manufacturer and a great exponent of the technology, we describe a DCT as a "computerised electro-hydraulic control system to switch between the gears of a conventional six-speed transmission. It is equipped with two clutch packs… one for odd-numbered gears – 1, 3 and 5 – and one for even-numbered gears – 2, 4 and 6."
That's what a DCT is, but what it does probably needs a little more explaining, and we're happy to oblige: "Before actual gear shifting operation begins, the system automatically prepares itself for the transfer of drive power between gears by starting up the rotation of the gear to be changed to. Its two independently actuated clutches then smoothly transfer rotation speed from one gear to the next without zeroing out the drive force transmitted to the rear wheel."
If you're very technically minded and understand how mechanical systems work, the official explanation is clear and accurate. If, however, you're not especially au-fait with advanced mechanics, a simpler, less-technical explanation is probably required so you really can understand just how great a DCT is on a bike, what it really does, and who it might appeal to.
It's perhaps easiest to think of a DCT as working for the rider a lot like an automatic transmission that shifts gears for you, which means you don't shift gears manually if you don't want to. Manually changing gears and operating a clutch can be a bit of a pain at times, especially if you find yourself in stop-start traffic, so a DCT can take the strain for you. A DCT can make riding a motorcycle more appealing and more accessible to those who like the idea of getting into biking but are not entirely sold on a manual-only transmission. The idea of changing gears on a motorcycle with your foot can be even more daunting to the uninitiated than the manual gearbox on car. What does need to be understood is there's a particularly big difference between a bike with a DCT and a fully automatic transmission, which is you still need a full manual licence for a DCT-equipped motorbike so you can't ride one legally if you only have an automatic license.
Plenty of experienced and competent riders like the idea of a transmission that offers the option of automatic operation because it can make riding much easier in urban environments where they'd be constantly changing gear. They're also great for those embarking on particularly long rides because it means a more leisurely, comfortable and simple riding experience, especially as the Honda DCT offers a number of different rider-selectable driving modes. A DCT is even smoother than a fully automatic transmission because the inclusion of a second clutch allows the next gear to already be spinning at the correct revolutions before it is engaged. This eliminates some of the clunky, jerky shifting that can be a characteristic of some automatic transmissions. Of course, the really big advantage of the Honda DCT over an automatic is that it also allows manual shifting through the paddle shifter to give the rider the very best of both worlds.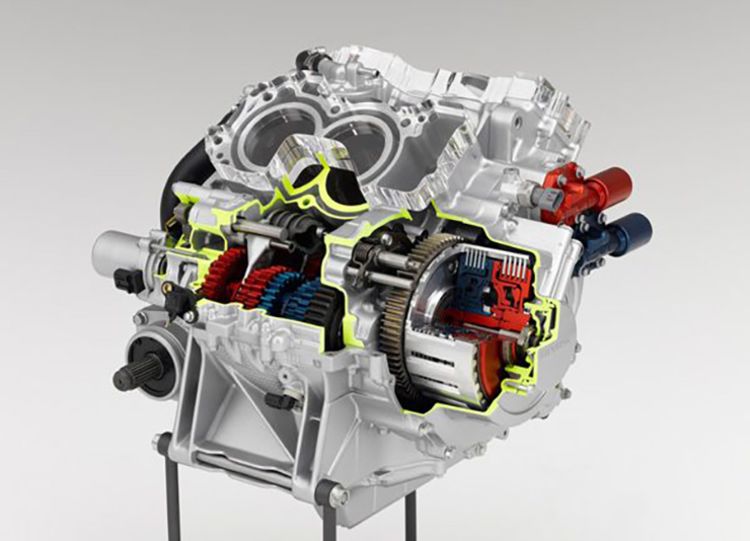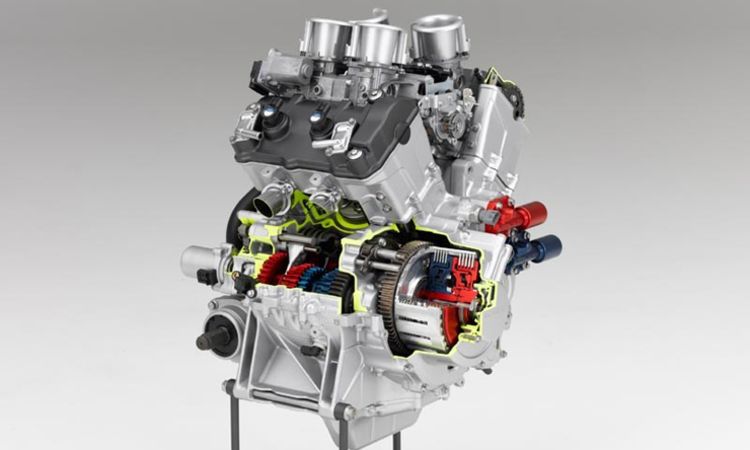 The DCT can suit every type of riding and can be a benefit to any type rider, but another huge benefit of the system is that it can open up the world of two wheels to people who wouldn't be able to ride a manual bike, and can also keep people riding who might have to give up if a manual with a clutch was the only option.
If you have a disability or just some difficulties with using your left hand or left foot, a Honda bike equipped with the DCT could be the perfect solution. With no need to squeeze a clutch lever or select gears with your left foot, a DCT bike could be the difference between being able to enjoy all the pleasures and benefits of motorcycling and not being able to.
Even if you don't have any physical problems that make it difficult or impossible for you to ride a manual bike, constantly operating a clutch and changing gears on a long ride or during a commute in a congested town or city can be a bit of a bind. With a DCT-equipped Honda you don't have to bother changing gears yourself, but you still have the option to change manually when or if you choose to.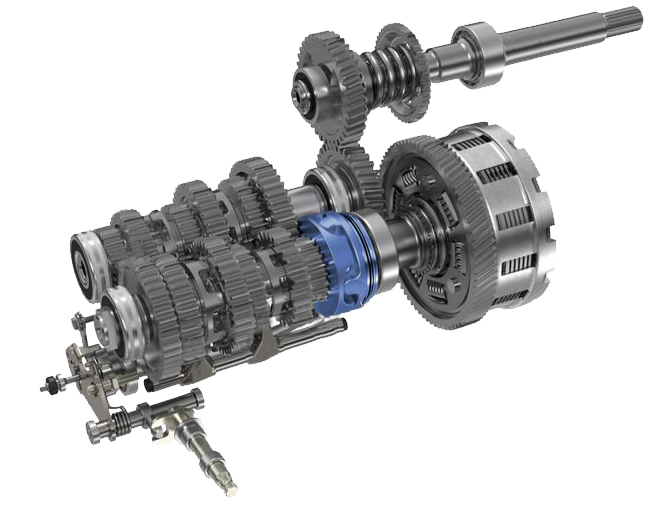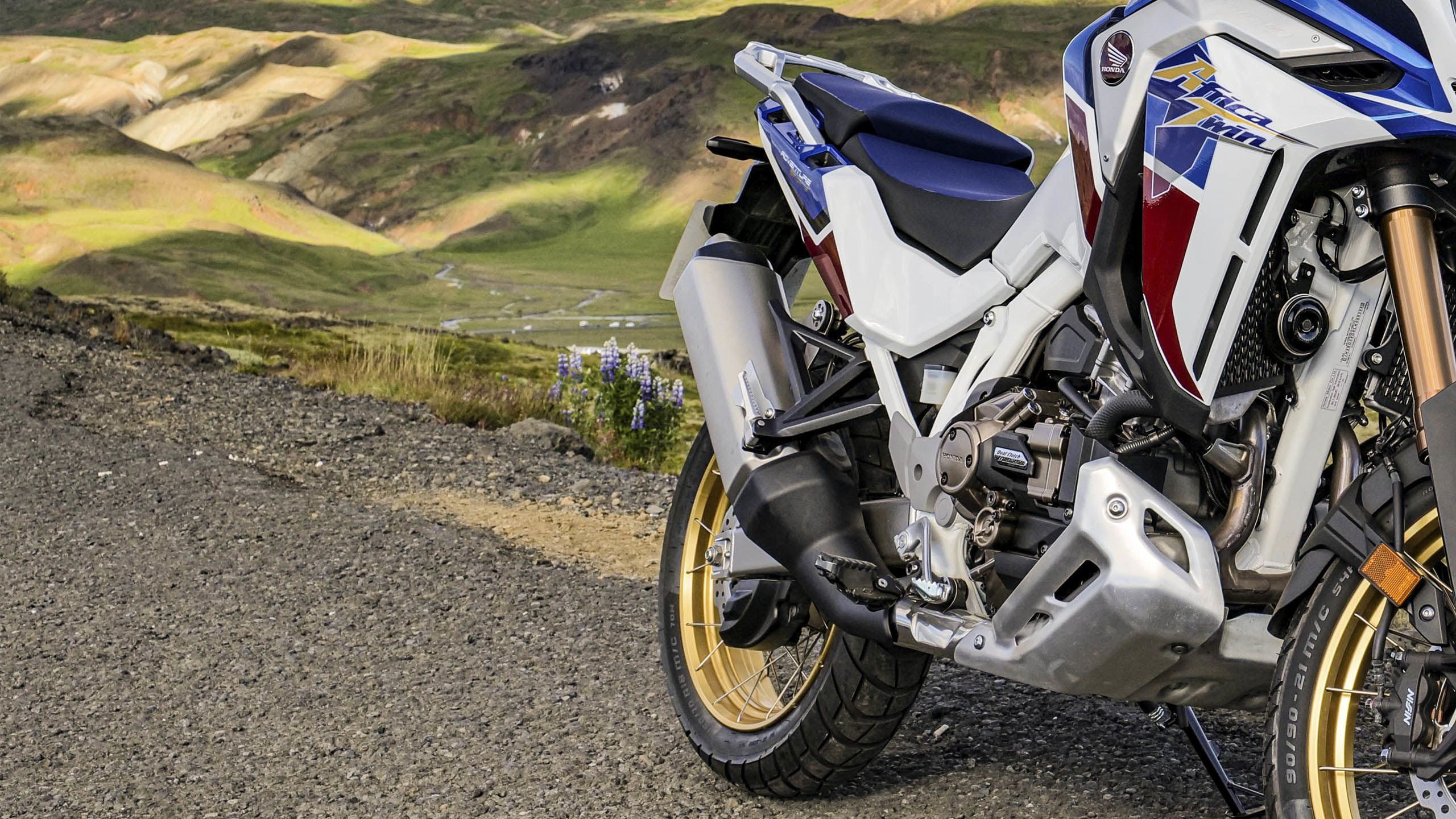 Bikes with DCT
DCT isn't an entirely new technology by any means. In fact, Honda has been flirting with automatic transmissions for its bikes for something like 60 years now, dating back as far as the 1958 C100 Super Cub that had an automatic centrifugal clutch. There's no doubt that DCT is here to stay, and Honda currently offers an extensive range of bikes that are available with DCT transmissions.
The Honda bikes currently available with DCT transmissions include the Africa Twin, Africa Twin Adventure Sport, NC750X, NC750S, VFR1200X, Integra, and of course, the legendary Gold Wing Tour.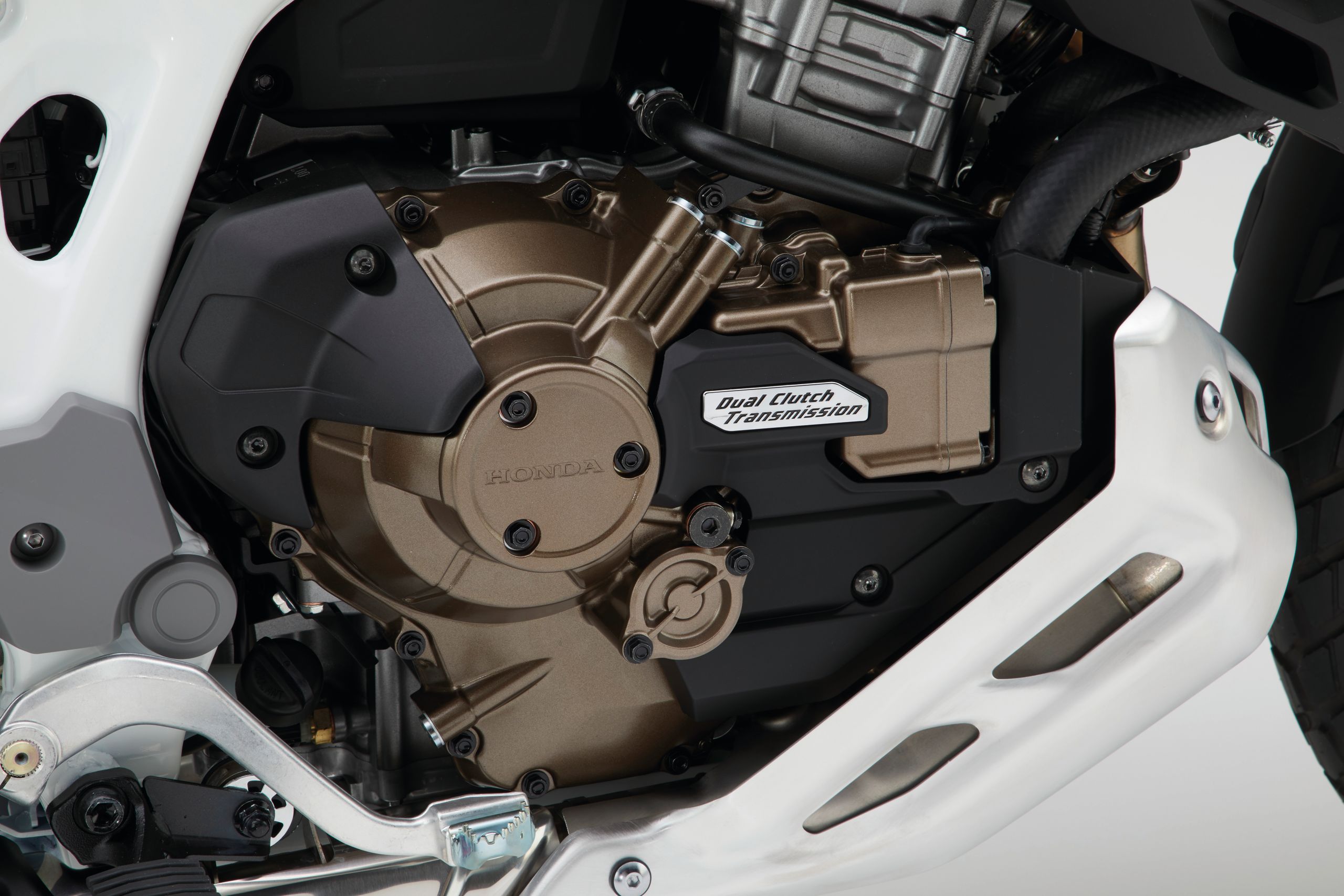 Honda offering such a wide cross-section of bikes with DCT transmissions shows how much it believes in the technology, but it also shows a DCT can be useful and desirable in all sorts of different environments, and for many different types of riding.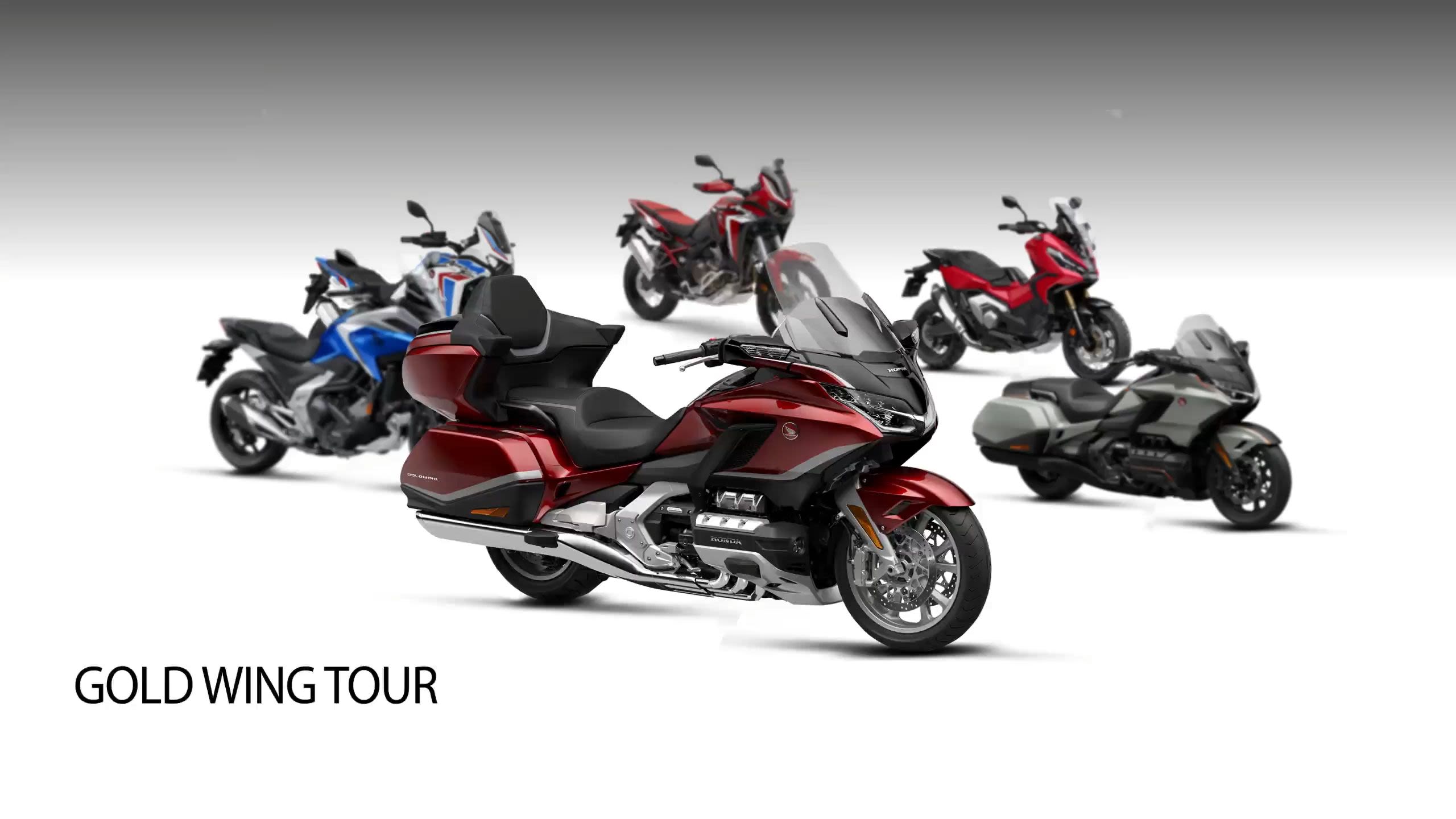 Honda DCT 10th Anniversary
There have been a lot of anniversaries in the automotive industry over the last few years with plenty more on the horizon, but few compare to the 10th anniversary of Honda's motorcycle Dual Clutch Transmission (DCT) technology. While many anniversaries understandably celebrate the birthday of a famous vehicle, it's much rarer to celebrate a specific technology, especially an enduring one that's unique to a particular manufacturer as DCT is to Honda motorcycles.
As the years have gone by we've continued to develop and refine the technology, so today's DCT can now adapt to match a wide range of different riding characteristics and a broad range of different motorcycle models.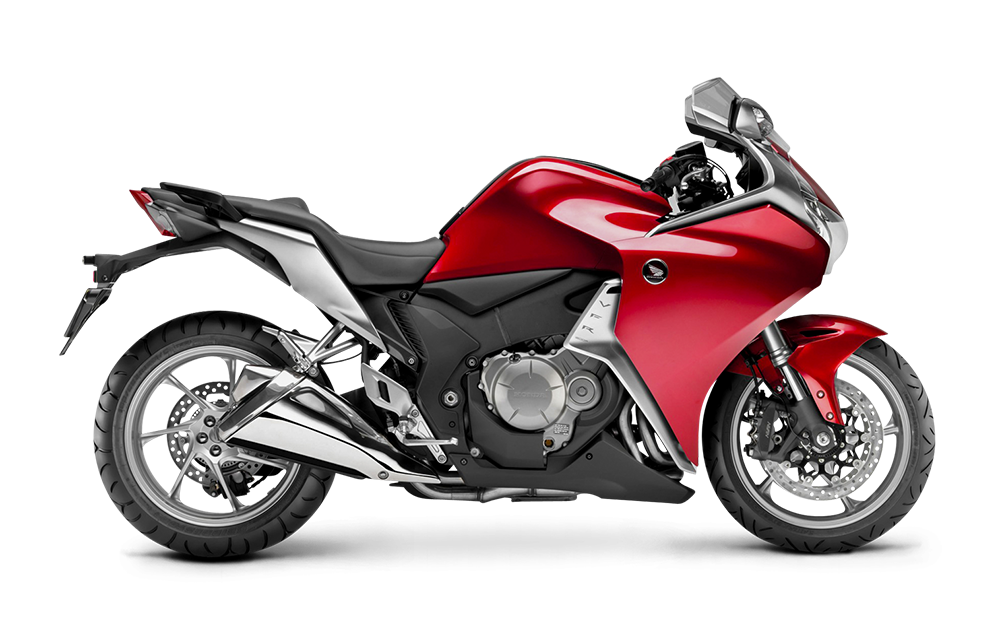 The very first motorcycle to benefit from the inclusion of DCT technology was the VFR1200F in 2010, which stayed in production until 2018. A year after the VFR1200F, the NC700S and NC700X and the Integra were made available with DCT. Four more Honda models gained DCT over the next four years, which were the VFR1200X Crosstourer in 2012, the NM4Vultus in 2014, and the CRF1000L Africa Twin in 2015. The latest models to join the DCT party were the X-ADV and GL1800 Gold Wing in 2017.
At the moment there are seven 2020 Honda Models currently available with DCT, which are the NC700S, NC700X, Integra, VFR1200x Crosstourer, X-ADV, Gold Wing and the Africa Twin.
More than 140,000 machines equipped with DCT have now been sold in Europe. Last year, 45% of the Africa Twins, 52% of the NC750Xs and 67% of the Gold Wings sold across Europe were the versions equipped with DCT instead of the manual transmission.
Dai Arai, the driving force behind motorcycle DCT technology who joined Honda back in 1999, thinks a big benefit of the system is the way it frees up the rider so they can concentrate on what matters. Arai says: "The biggest thing for me is how much brain 'bandwidth' it frees up to use on what is most enjoyable about riding – cornering, looking for the right lines, timing your braking and acceleration."
While many different bikes could and will benefit from DCT being available in the future, Dai has one particular application in mind he'd like to see at some point. "Personally, I'd love to see DCT on our Dakar Rally bike. That kind of riding – where fatigue is possible, and concentration so important – means the system has a big benefit. Off-road, people are often surprised at how much DCT can help them."
To date, 10 different Honda models have been available with DCT technology, and as Dai Arai and his team continue to refine and develop the system, you can be sure there will be plenty more to come.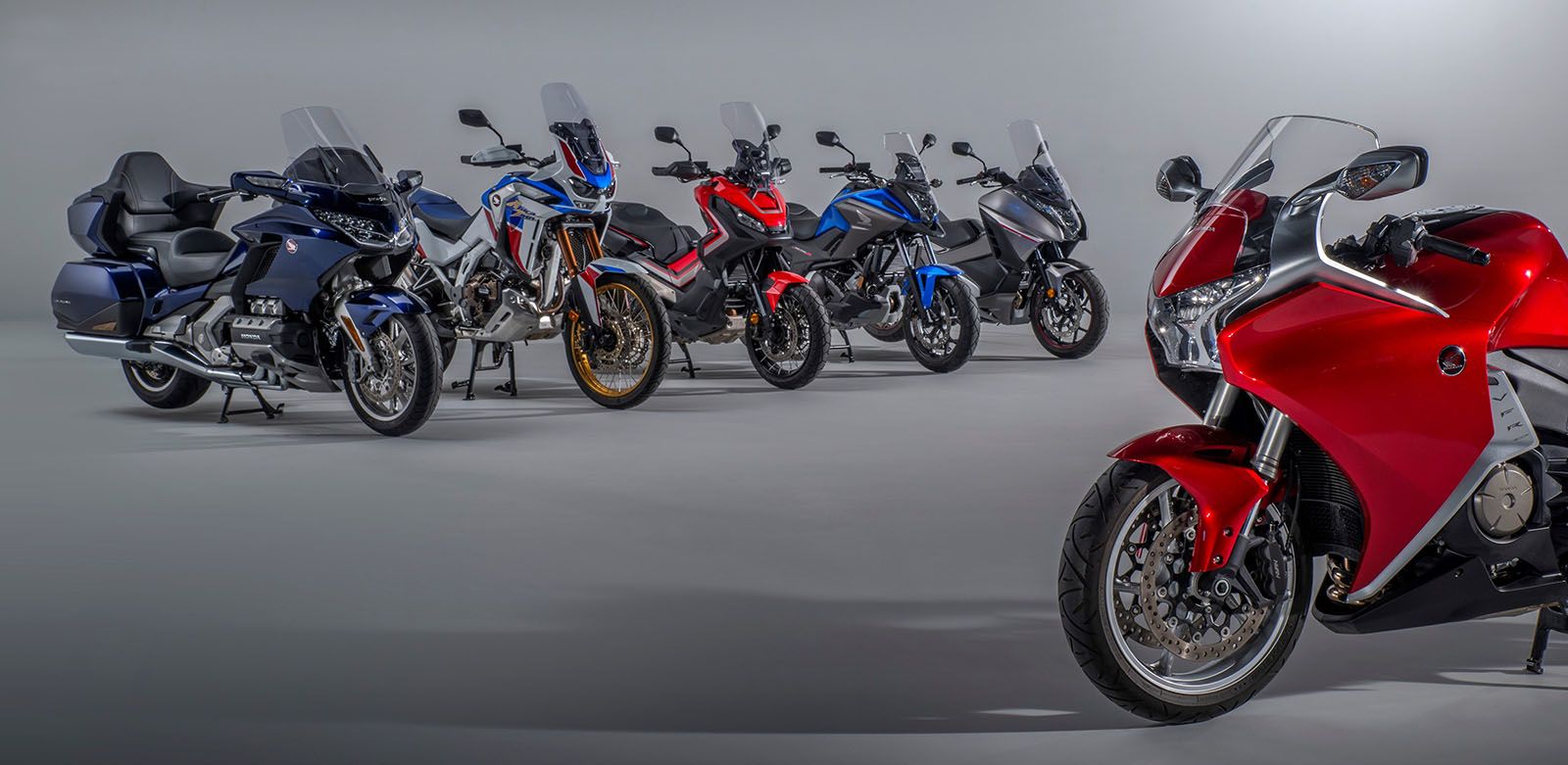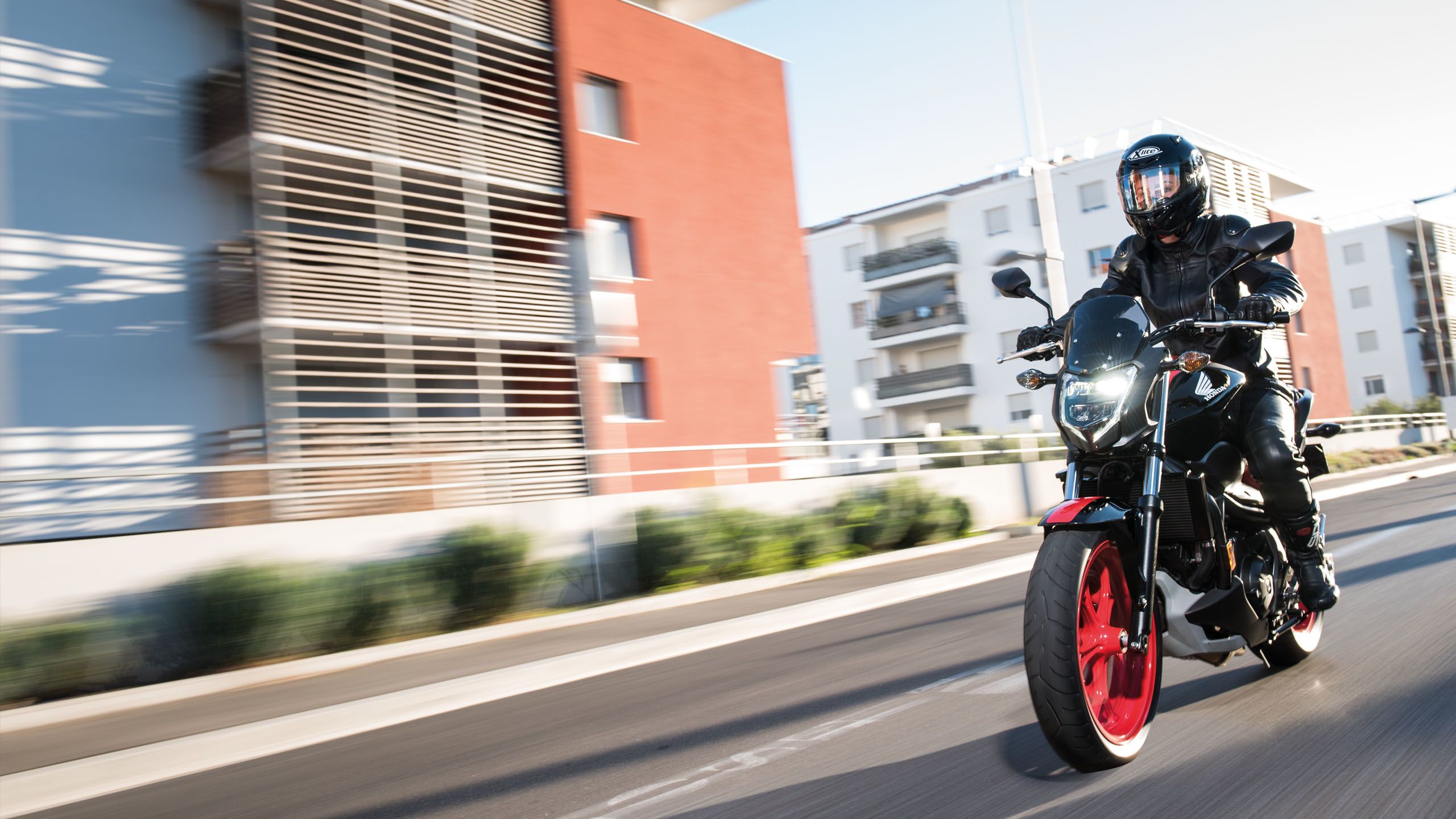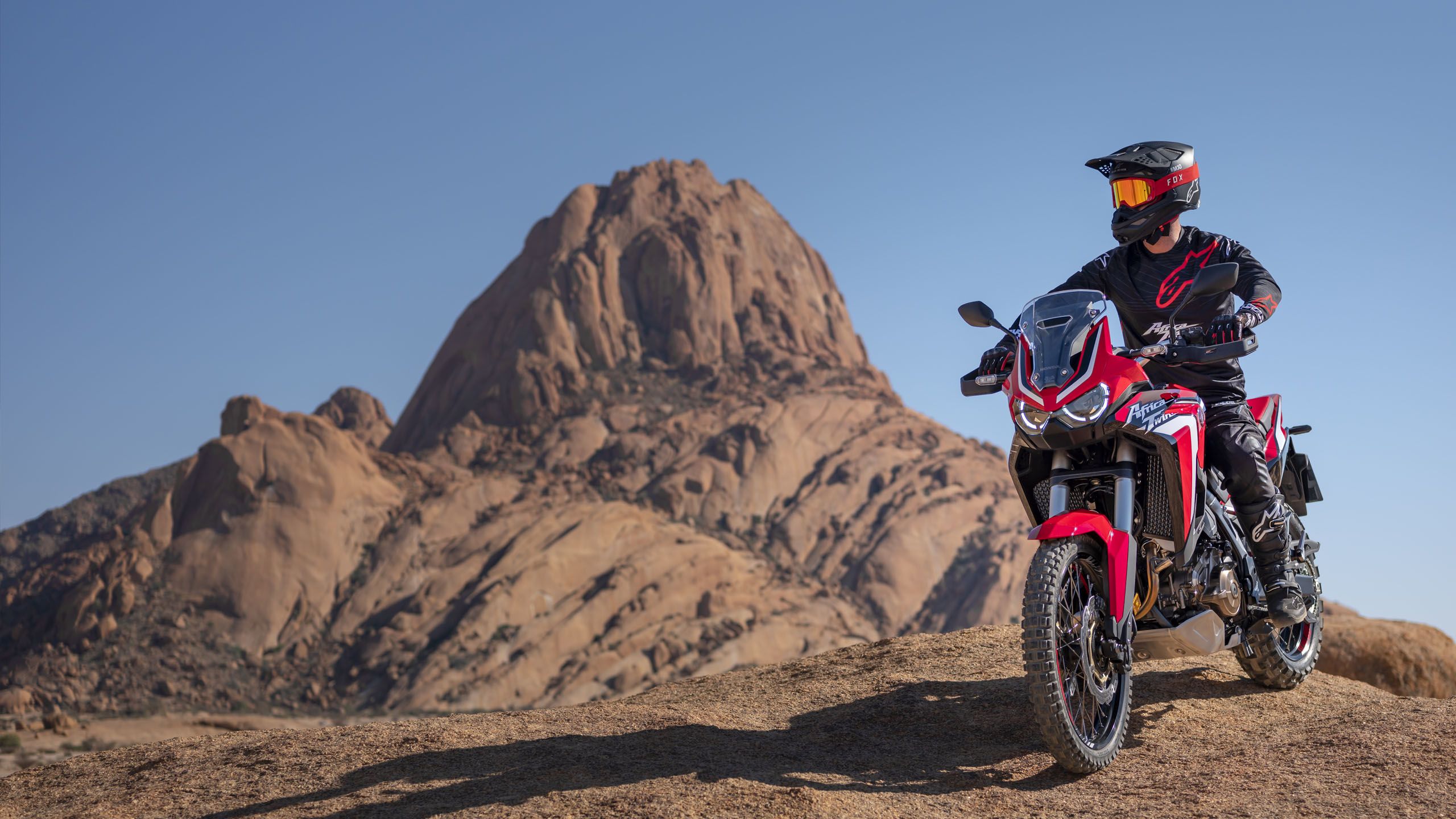 Interview with Dual Clutch Transmission Chief Engineer Mr. Dai Arai
Dai Arai joined Honda in 1999 and has been a driving force behind Honda's unique Dual Clutch Transmission for ten years.
This Q&A gives an insight into his background, his life in motorcycling and in Honda, and the challenges faced over a decade of developing DCT for bikes.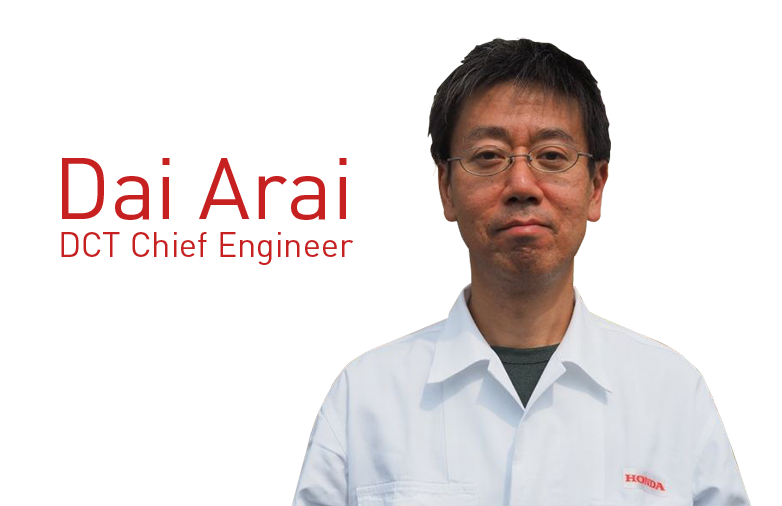 On ten years with DCT…
What is the origin of DCT?
Before my time at Honda, there were other automatic transmissions such as the 'Hondamatic' gearbox in the 1970s which relied on a torque converter, and the Human Friendly Transmission on the DN01.
So before the VFR1200F came with the first DCT, the idea of making an automatic transmission was around for many years.
The big difference with DCT is that it involves much less losses than the previous systems, so it gives a much more direct and sporty feeling.
What was the hardest problem to solve?
Everything on the development of the very first DCT for the VFR1200F was a real struggle.
No-one had ever done it before, so it was so difficult from both the hardware and software point of view. It was really the first time transmission engineers had been involved in electronic controls.
With the hardware, we had to develop a crankshaft case that could be used for both DCT and manual transmission engines, to allow us to prepare MT and DCT variants in the same frame. So we used two mainshafts with one inside the other to keep the package compact. Giving that small package the required strength and durability was a big challenge.
There was also the challenge of reducing the noise of the gear shift. Because the gear mechanism itself is the same as a manual bike, the DCT makes the exact same 'pre-engagement' noise from the gear dogs as on a manual shift. For some riders, hearing this shifting sound in automatic modes without the normal 'manual' inputs into a gear change could sound strange, so reducing that sound was a big extra challenge.
On the software side, programming the gear shift schedules for this new kind of technology was a real challenge. No-one had attempted to make such a system, and it takes thousands of hours to come up with the right programmes for the shift schedules.
What do you think had been the biggest single improvement throughout the decade of DCT?
It's not possible to pinpoint one particular change as most important. That's because the system has been evolved consistently over the decade, with different changes being introduced that not only improved DCT itself, but also made it bring out more and more the different riding characteristics required of each different model.
One of the first big steps was the automatic return to Automatic mode if you used the manual triggers as an override to select a gear. It's a lot of programming to make the return to automatic as intuitive as possible, because you have to calculate the riding situation and therefore the rider's intention – was it a downshift coming into a tight corner, a downshift to overtake on a straight road, etc. It's not just a question of returning the system to Automatic after a certain number of seconds.
Later, we refined the way that the throttle 'blip's on the downshift to accurately match the revs and make those shifts really smooth. These changes involved a lot of synchronization with the PGM-FI fuel injection controls.
We also introduced the 'Adaptive Clutch Capability Control' which uses the electronic control of the DCT system to 'slip' the clutch a little when the throttle position is changed initially from a fully closed or fully opened position. That really helped smooth out the bike behaviour.
On the other hand, the 'G' switch introduced on the CRF1000L Africa Twin and later the X-ADV reduces the amount of clutch slip to give a more direct feeling for rear wheel traction. Especially off-road, this can allow riders to do controlled slides.
We've also linked the system with riding modes thanks to Throttle by Wire on the Gold Wing, which also helps to shorten the shifting time.
And on the latest CRF1100L Africa Twin, linking with the IMU really helps refine the gear shift timing through corners, as the IMU gives definitive information about lean angle.
So the system has developed continuously, and will continue to do so. That's one of its great advantages – it can be continuously improved.
How would you personally describe the benefits of DCT?
The biggest thing for me is how much brain 'bandwidth' it frees up to use on what is most enjoyable about riding – cornering, looking for the right lines, timing your braking and acceleration.
The other things is that it is both easy and direct. 'Easy' meaning no need to use a clutch in slow traffic, no chance of stalling, no bashing helmets with a pillion. 'Direct' being the speed of the gear change, the ability to use the triggers, and, as I mentioned, to concentrate purely on your riding.
What would you like to see as the next application for DCT? 
Personally, I'd love to see DCT on our Dakar Rally bike. That kind of riding – where fatigue is possible, and concentration so important – means the system has a big benefit.
Off-road, people are often surprised at how much DCT can help them – working a clutch lever standing up is not so easy, and uses up a lot of energy and concentration. Also, of course, with DCT the rider cannot stall in difficult situations.
What would your message be to riders who don't think DCT is for them?
Please give it a try. It may take a short time to become used to it, but it really opens up new possibilities in your riding.  
What projects have you worked on at Honda? 
Most of the DCT bikes since the first VFR1200F. Work on the quickshifter for the Fireblade. And several ATV and Side-by-Side models.