Honda's Racing Stars Do Their CBT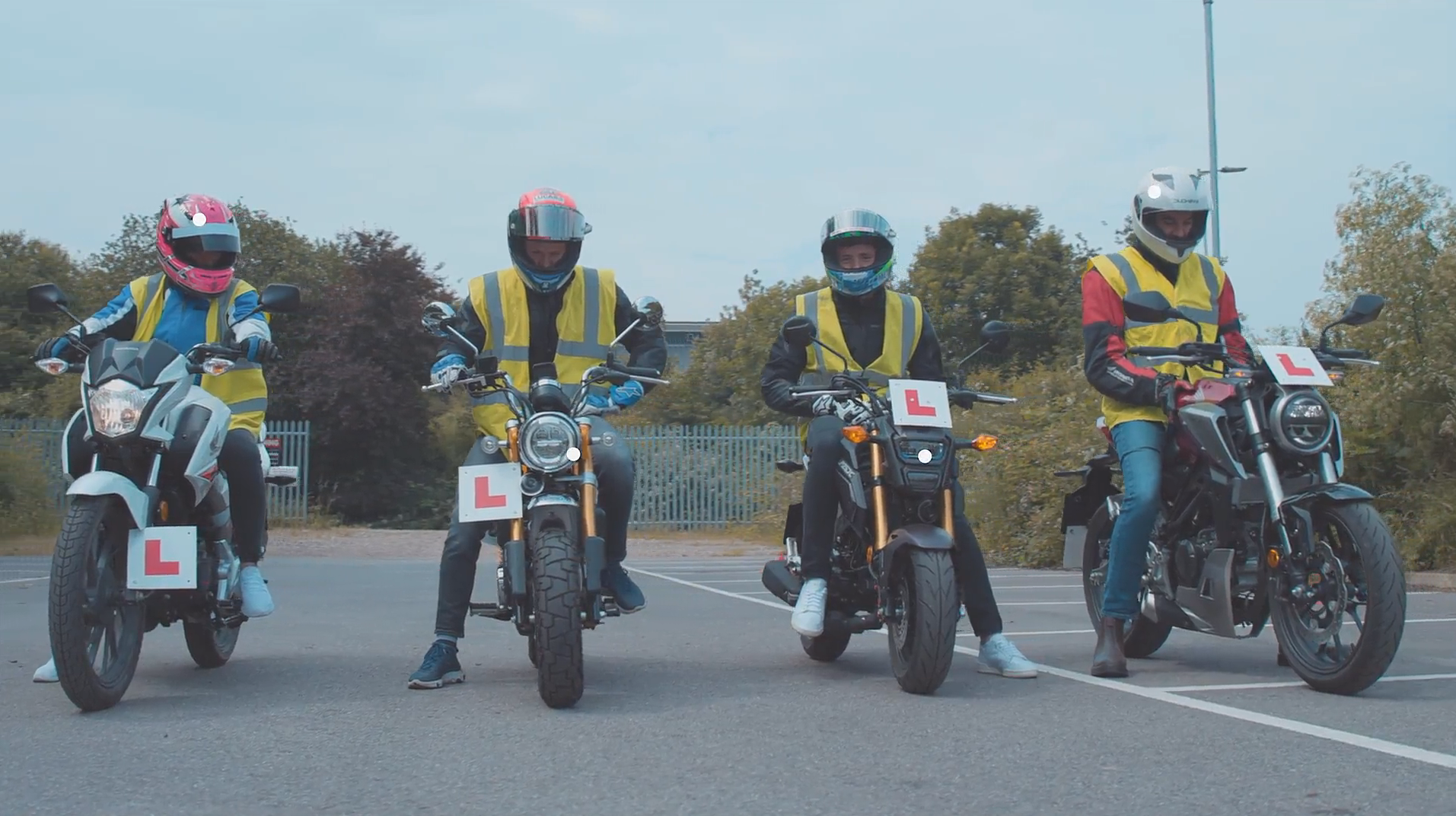 Compulsory Basic Training – or the CBT as it's usually known – is a course you have to take here in the UK before you can ride a motorbike or scooter on the road. The course isn't just for complete novices though, so what would it be like for experienced motorsport riders and drivers who've never ridden a motorcycle on the road, including top-flight bike racers? To find out, we took Honda Halfords Yuasa BTCC driver, Dan Cammish, Honda Racing BSB riders Andrew Irwin and Tom Neave, and Heritage F1/TDF Development and Meanmower driver, Jess Hawkins, and got them to do their CBT together.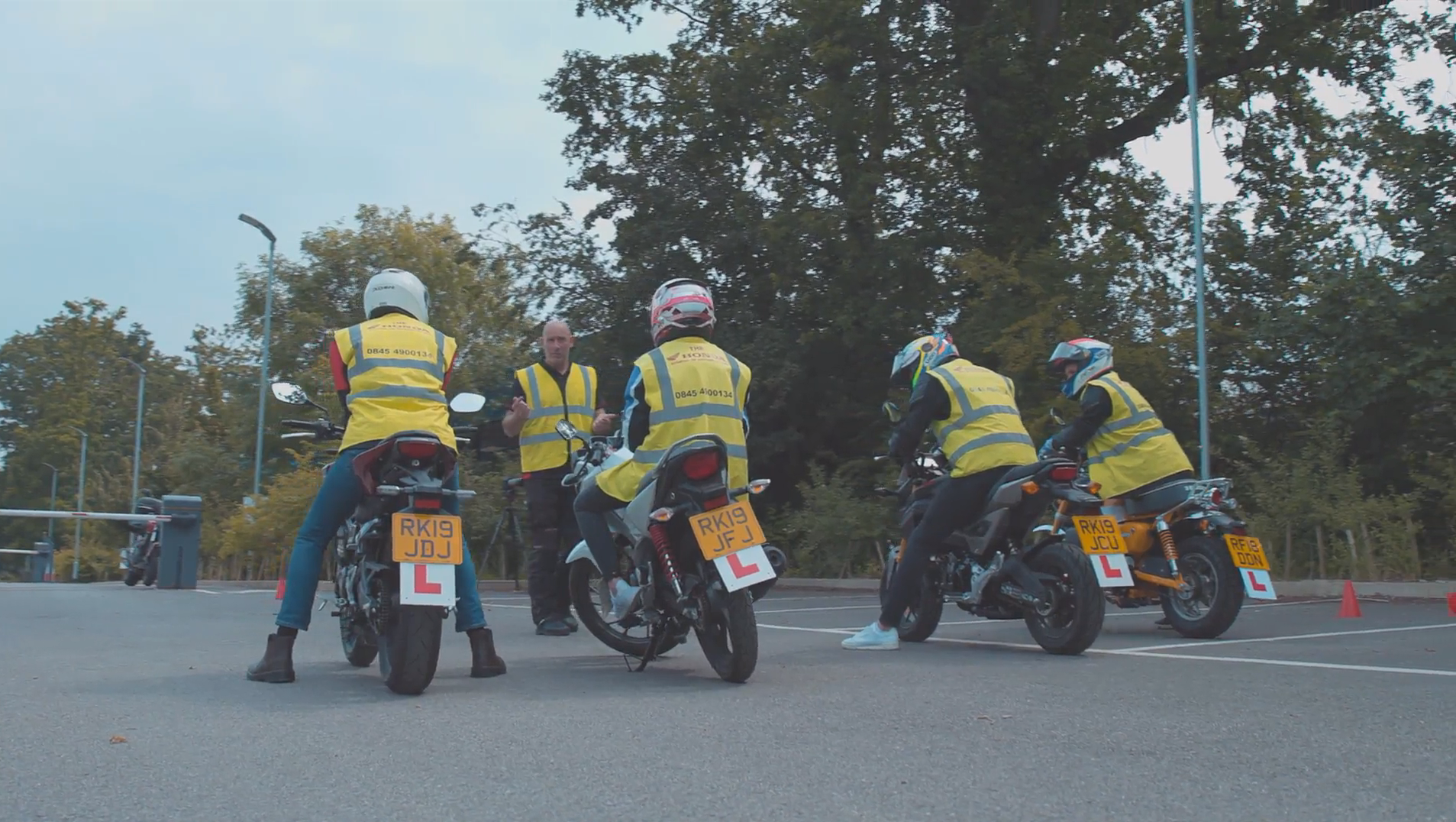 Rider profiles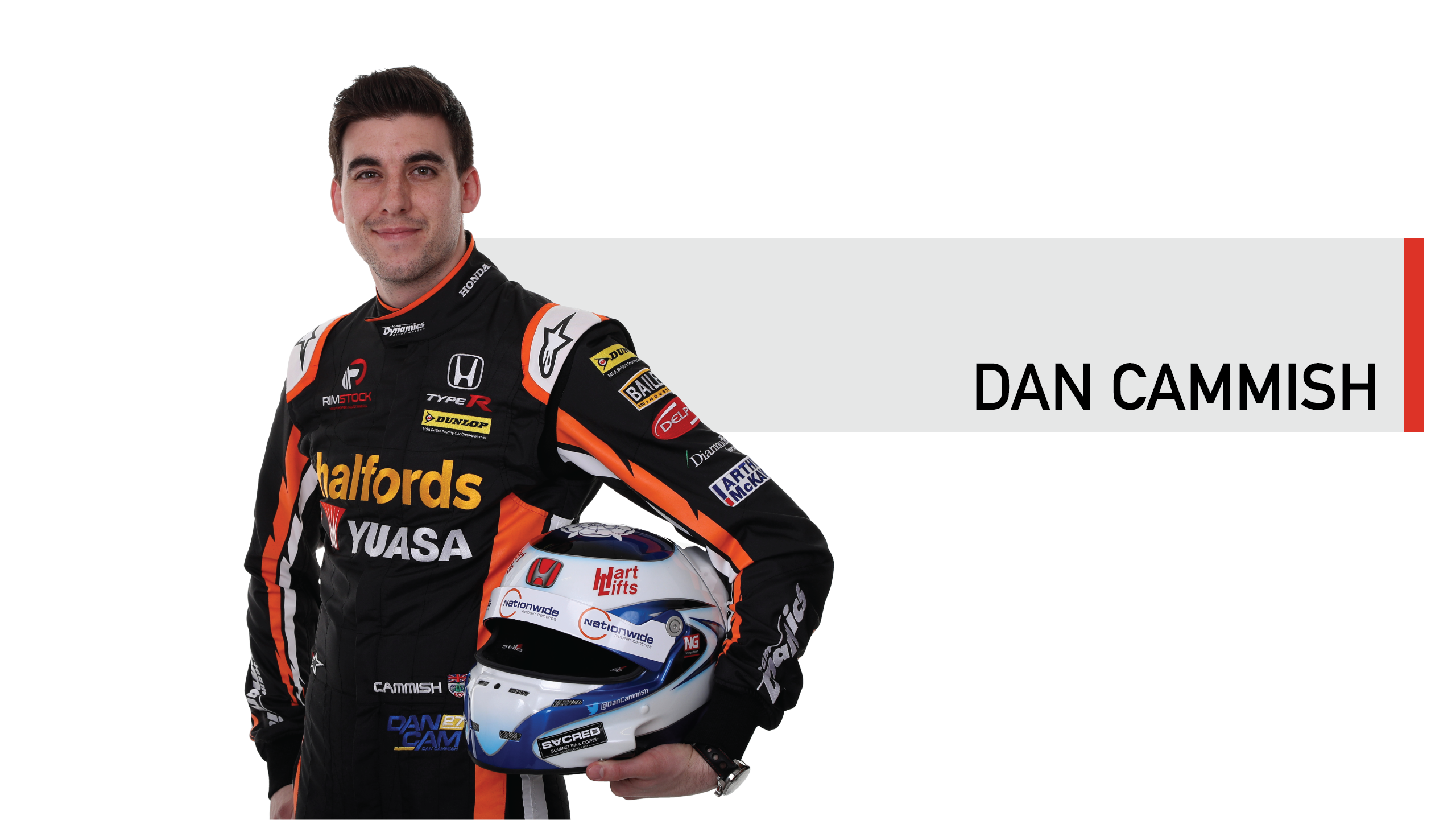 Dan currently competes alongside Matt Neal for the Honda Halfords Yuasa team racing the Honda Civic Type R in the British Touring Car Championship (BTCC). The 30-year-old Yorkshireman from Leeds has enjoyed success at every stage of his racing career, which started back in 2003 at the Wigan Kart Circuit. Dan scored two wins in the 2018 BTCC, and he's no stranger to two wheels as he lists mountain biking among his hobbies.
---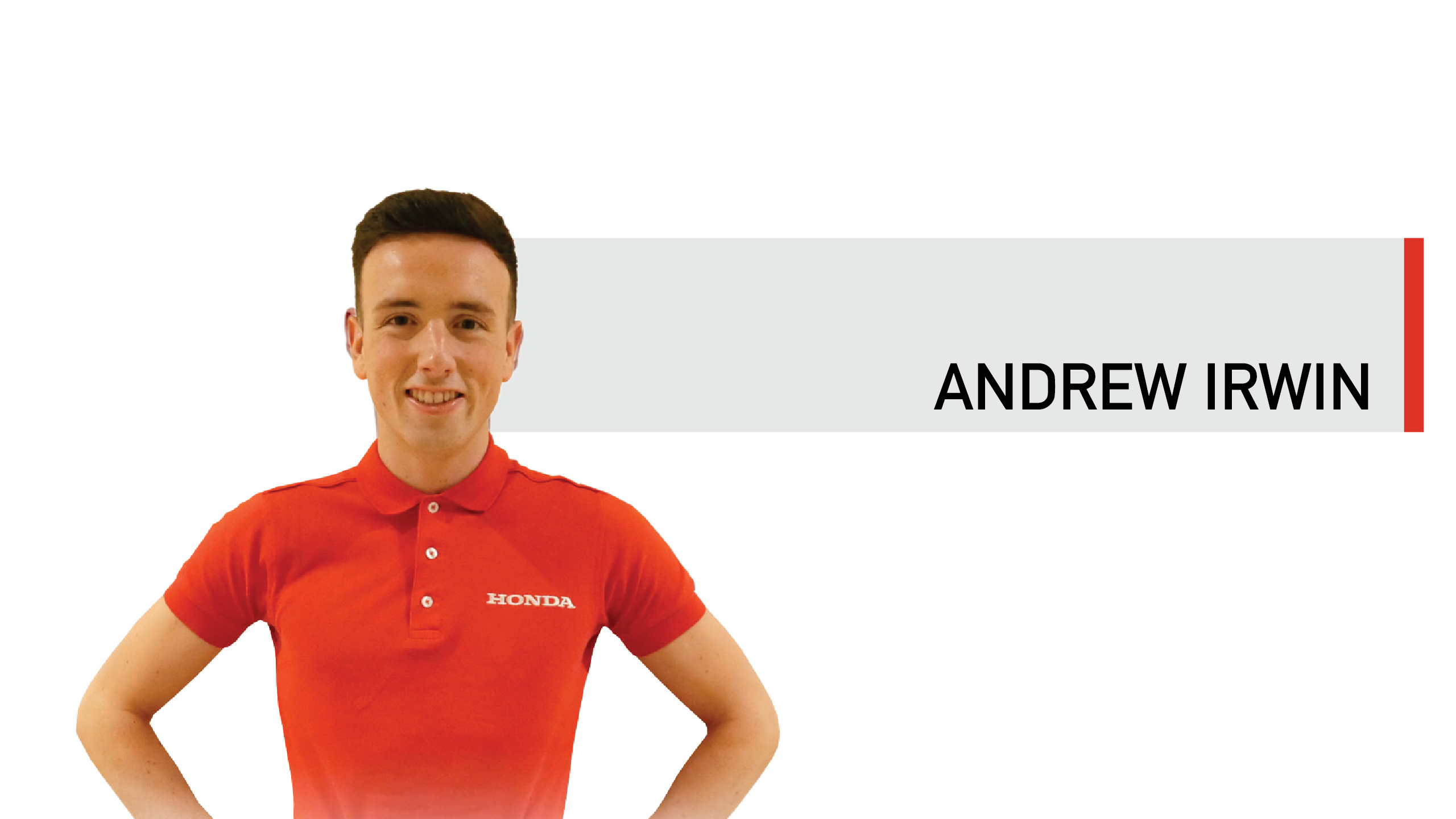 The Northern Irishman from Carrickfergus is a seasoned rider who started racing in motocross in 2002, and soon went on to be crowned Irish Motocross 50 Champion. He moved on to Supertwins and won the Irish Supertwin Championship in 2012, and raced in Superstock 600 before coming to BSB via a brief spell in the World Supersport Championship in 2018. Andrew now rides a Honda CBR1000RR Fireblade SP2 for Honda Racing in the British Superbike Championship.
---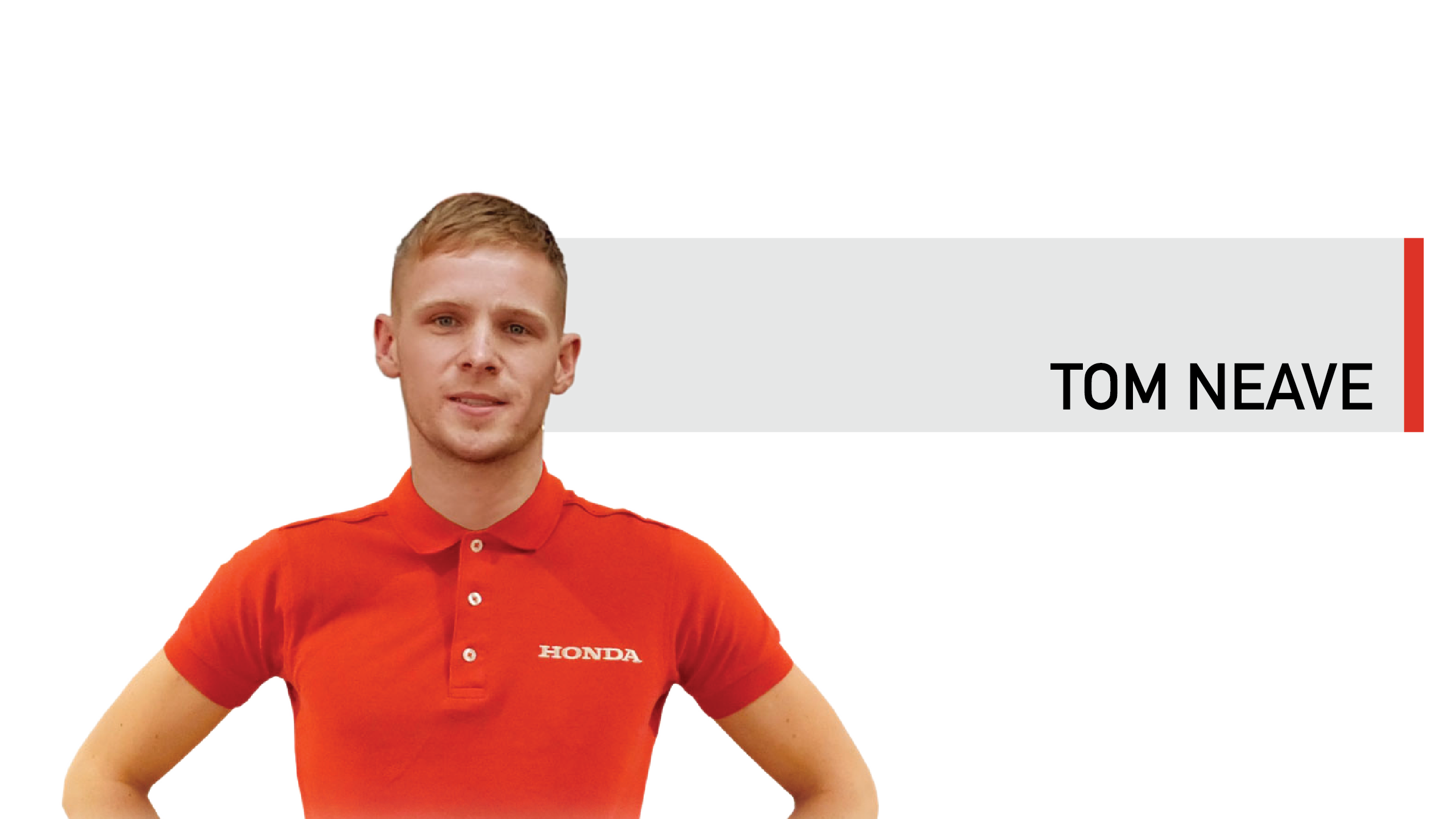 Tom rides alongside Andrew Irwin in the Honda Racing BSB team, but he's another incredibly experienced bike racer who hasn't ridden a motorcycle on public roads. The 23-year-old from Lincoln has been racing motorbikes since he was 15, he won the UK Junior Flattrack Championship in his first year, and two years later became Mini Bike Flattrack champion. 
---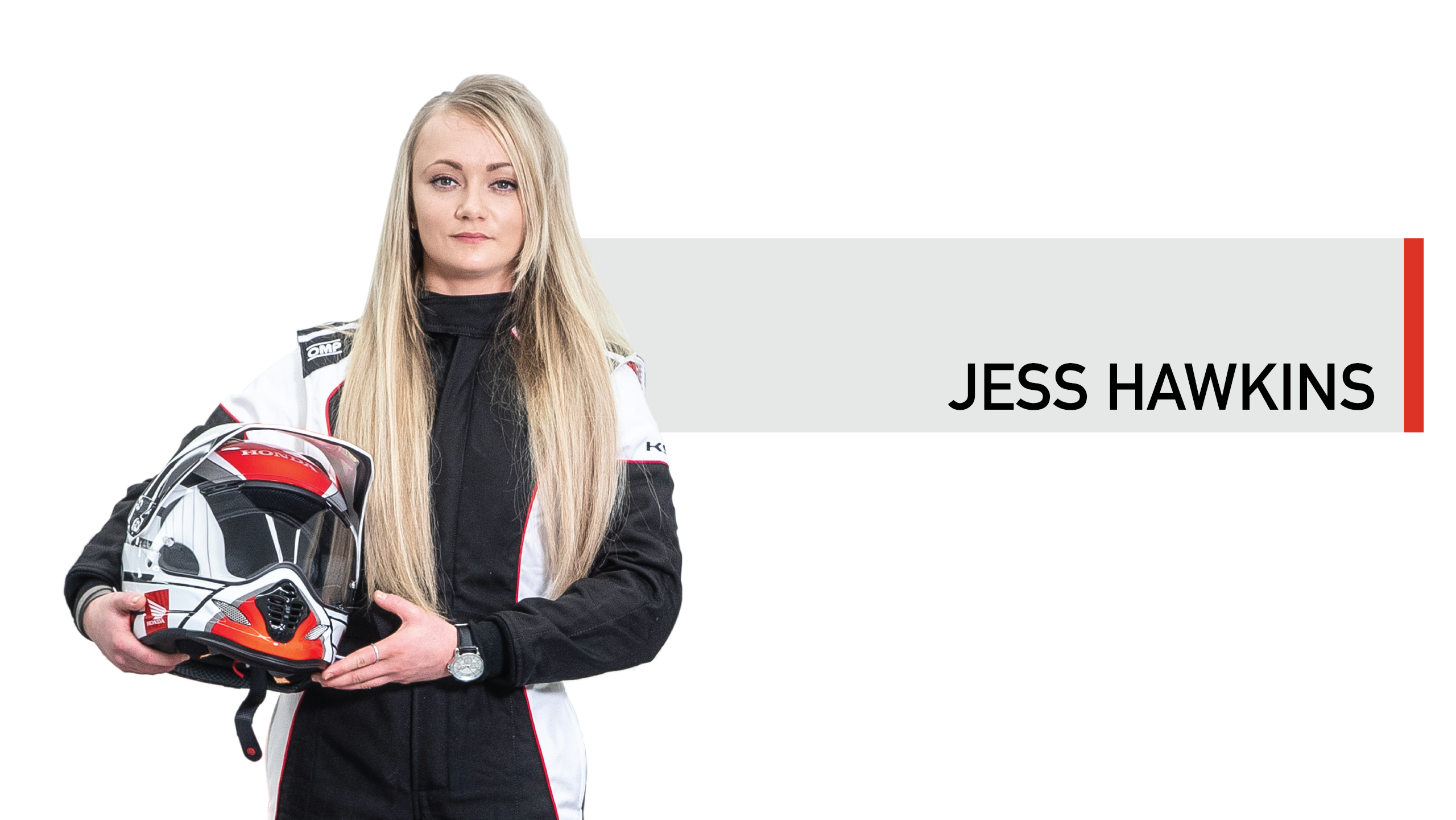 Jess became Britain's youngest professional racing driver at the age of just 12 and raced to glory in the Buckmore Park Club Honda Cadet Championship. She actually began racing competitively when she was just eight-years-old. Although she's now a Heritage F1/TDF Development and Meanmower driver, Jess approached her CBT as a complete novice when it comes to riding motorcycles.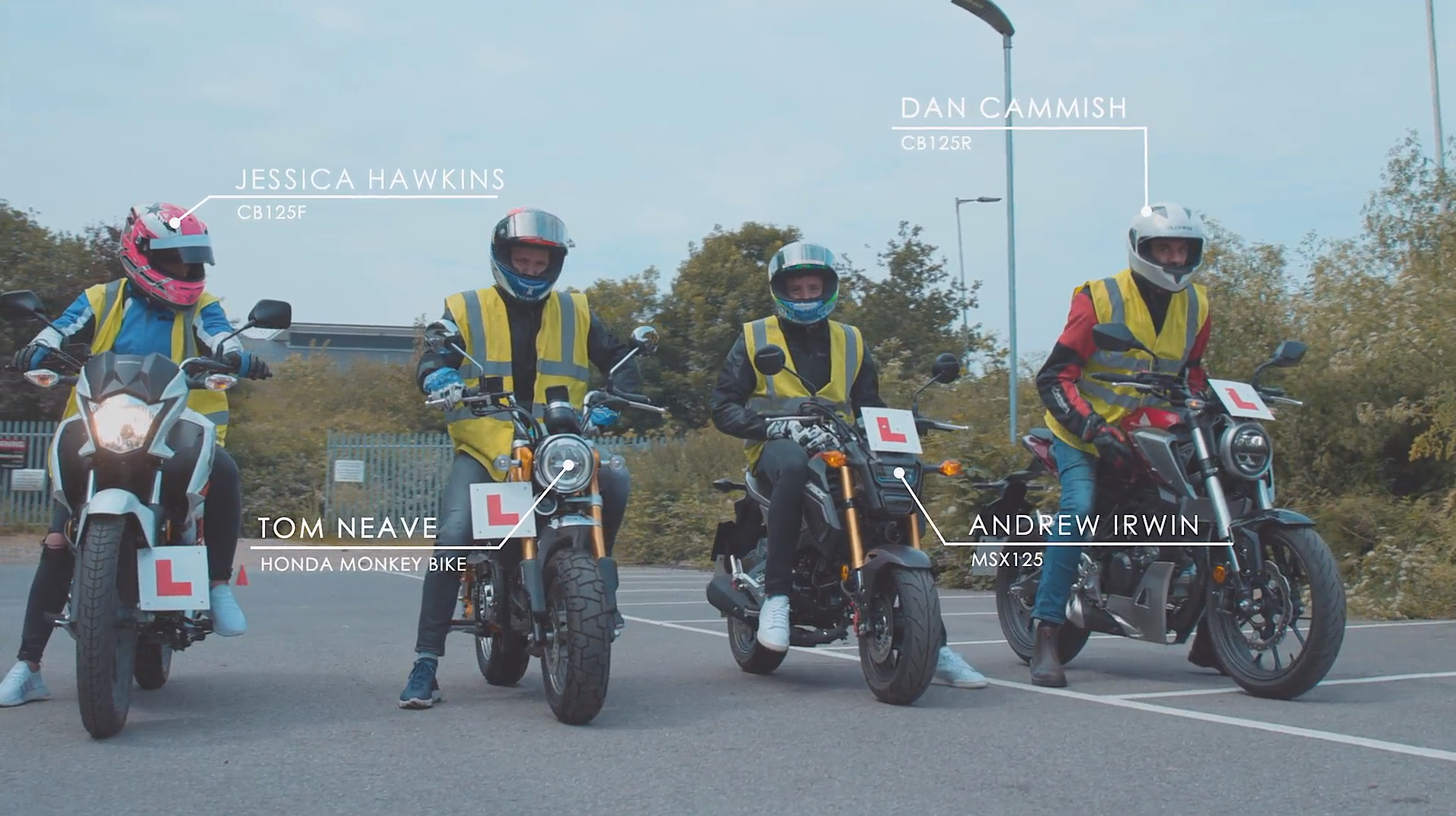 CBT Explained
Although the CBT is a compulsory pre-requisite for being able to ride a motorcycle of between 50 and 125cc on UK public roads without a pillion passenger, it's actually a training course and not a test. The course still has to be passed, it takes a day to complete and, once passed, gives the rider the opportunity to ride a bike or scooter for up to two years displaying learner plates. At the end of two years, if the rider wants to continue being allowed to ride on the road they either have to take and pass their full bike test or do the CBT again to get another two years on L plates.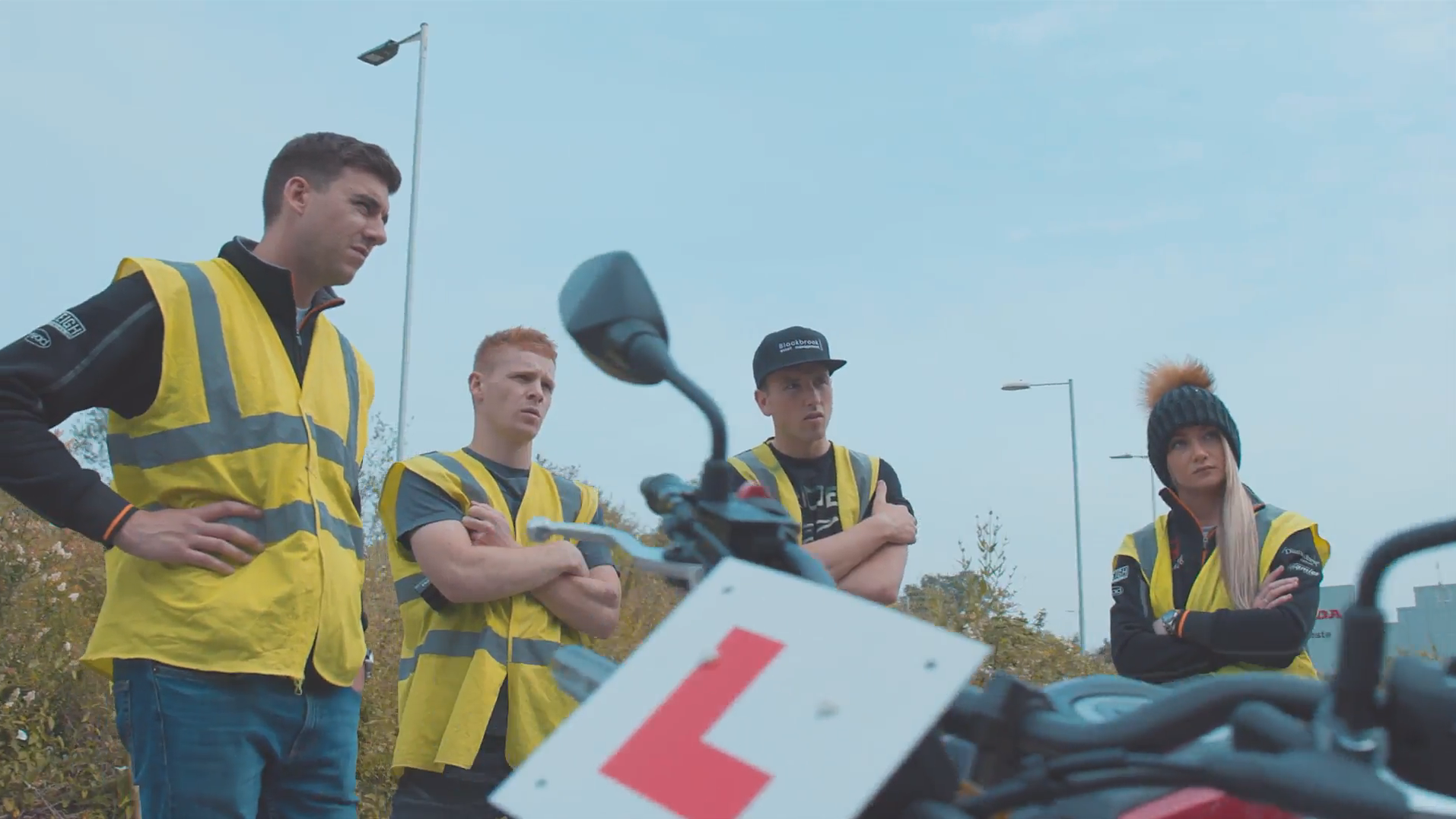 Day of the course
The day for our four candidates began in the classroom, but before any instruction got underway, all four had to present their licenses for inspection by the instructors and pass an eyesight check. The next stage was for them to have details of what kit they would be wearing explained, such as the gloves and the helmets. Pretty basic stuff, especially for Tom and Andrew, but everyone is considered equal at the start of the CBT.
Andrew said ahead of the course,
"I'm a little bit nervous today. I know how to ride a motorbike, but I only knew how to ride a motorbike on the track. I've never actually ridden one on the road before, so it's going to be a little bit different." He added, "I was never good at school at listening, I've always been the talker and not the listener. So today I'm going to have to listen and the try to take in as much in as possible. So we'll see how it goes."
After the briefing, the candidates finally go outside to be introduced to their machines. Once again, it must have been amusing for Andrew and Tom to have the controls explained to them, but as they'd never ridden on the road, even they would have benefitted from having things like the stand, manual handling and other safety practices explained.
Perhaps the biggest challenge of the day for the two BSB racers would be managing to ride slowly, but that could also prove to be a challenge for Jess and Dan once they became familiar with their bikes, as going fast is very much in their DNA too.
Speaking about the motivation behind doing his CBT, Tom Neave commented,
"I've been playing with the idea of having motorbike license for a few weeks now, especially when it's nice weather. Around where I live in Lincolnshire there's some real nice roads and I just figured it'd be nice to have a bit of freedom."
Andrew and Tom were impressed with just how quickly and how well their four-wheeled racing counterparts took to two wheels. Dan had raced scooters before, but Jess was the real surprise package as she looked like a natural and took to two wheels like a duck to water, and soon looked as though she's been riding motorbikes for some time.
After the on-road part of the course, all four candidates were pleased to pass the course, especially Jess as she had initially found having a hand clutch control particularly alien to what she was used to.
"I was surprised how quickly I managed to get used to the hand clutch because that is completely alien to me," said Jess, "That was simpler to pick up than I thought it would be." - Jess Hawkins
Irwin is already looking forward to doing his full bike test, and Tom is intent on getting a 125 so he can get out on the road. Although Dan didn't firmly commit to a future on two wheels, he did say continuing with riding a motorcycle was something he'd consider doing more of in the future.
"It was great fun. Really enjoyed every part of it. It's actually really enjoyable. With Tom and Andrew and Jess, we all got a little bit competitive. Giving us something with an engine in some corners and we are going to have fun!  We had a good day out and I loved every minute of it today." - Dan Cammish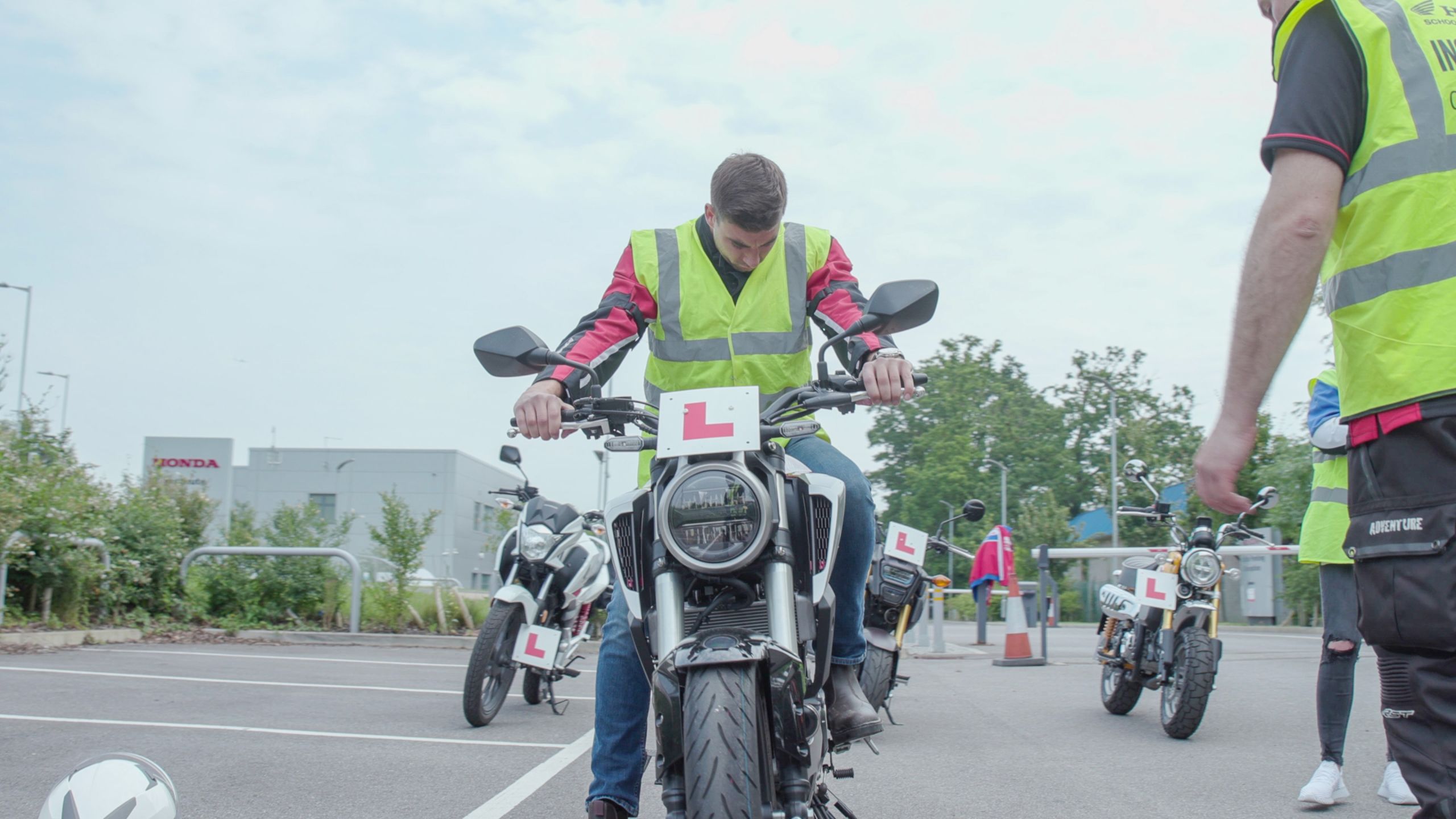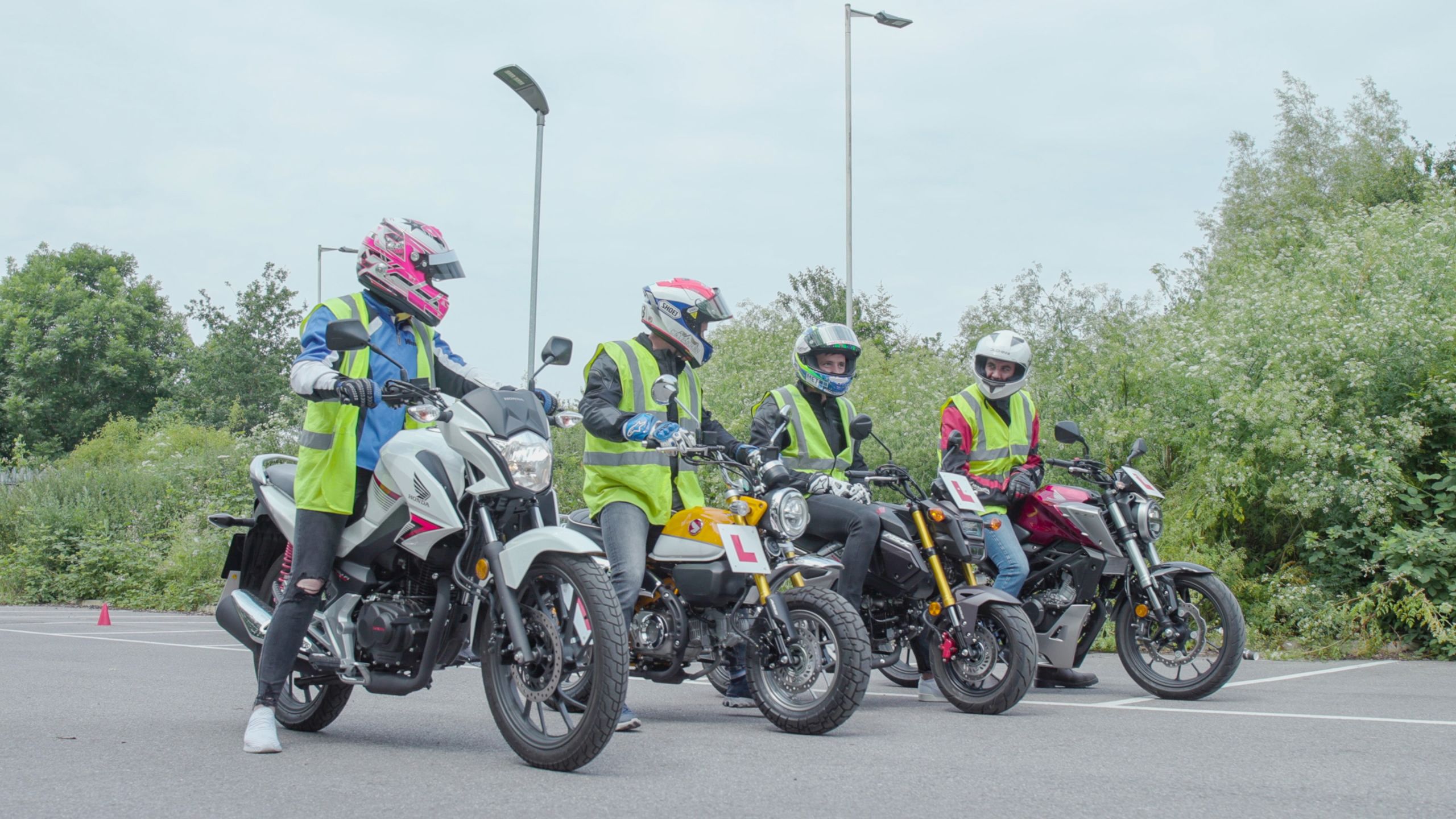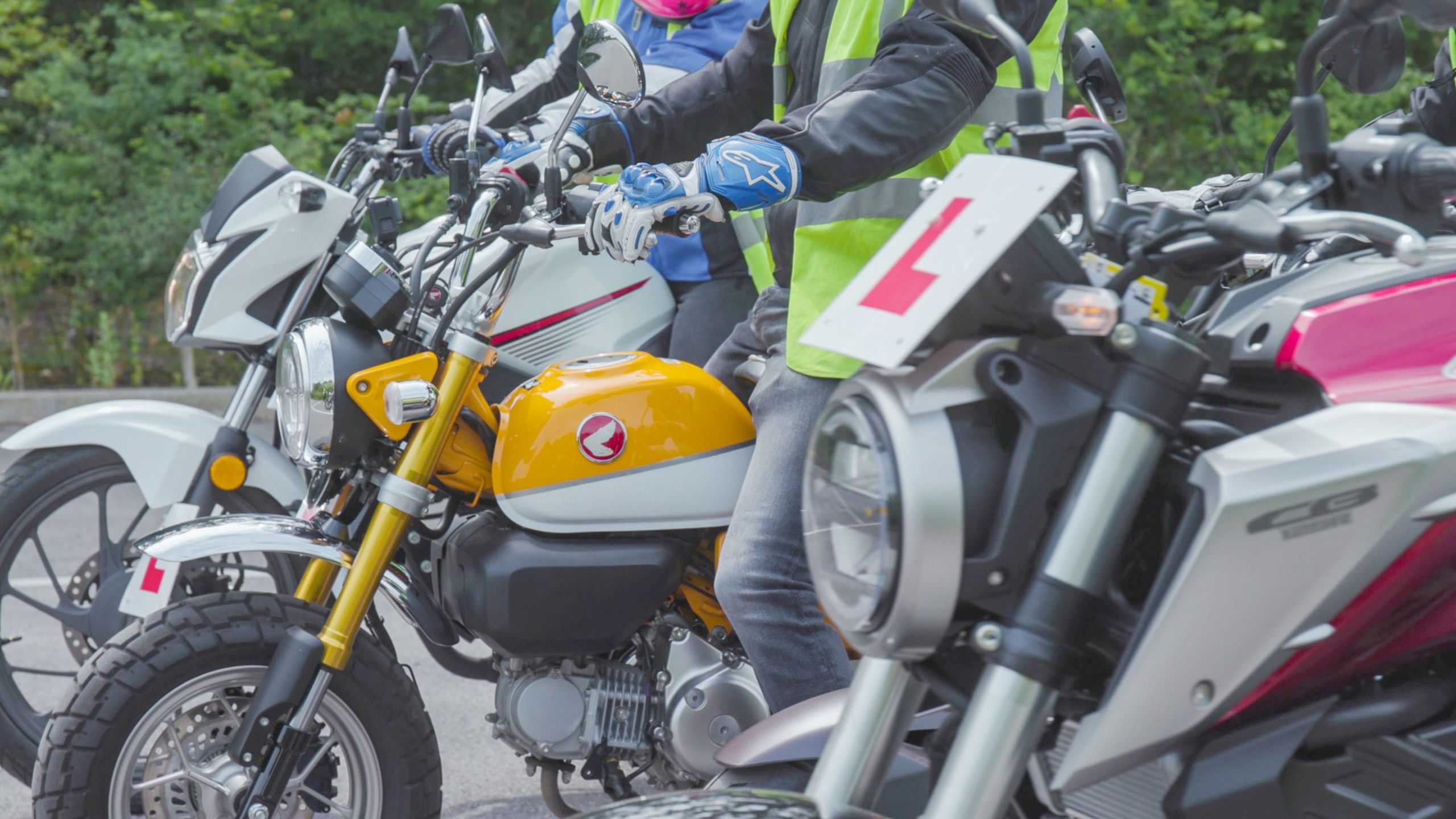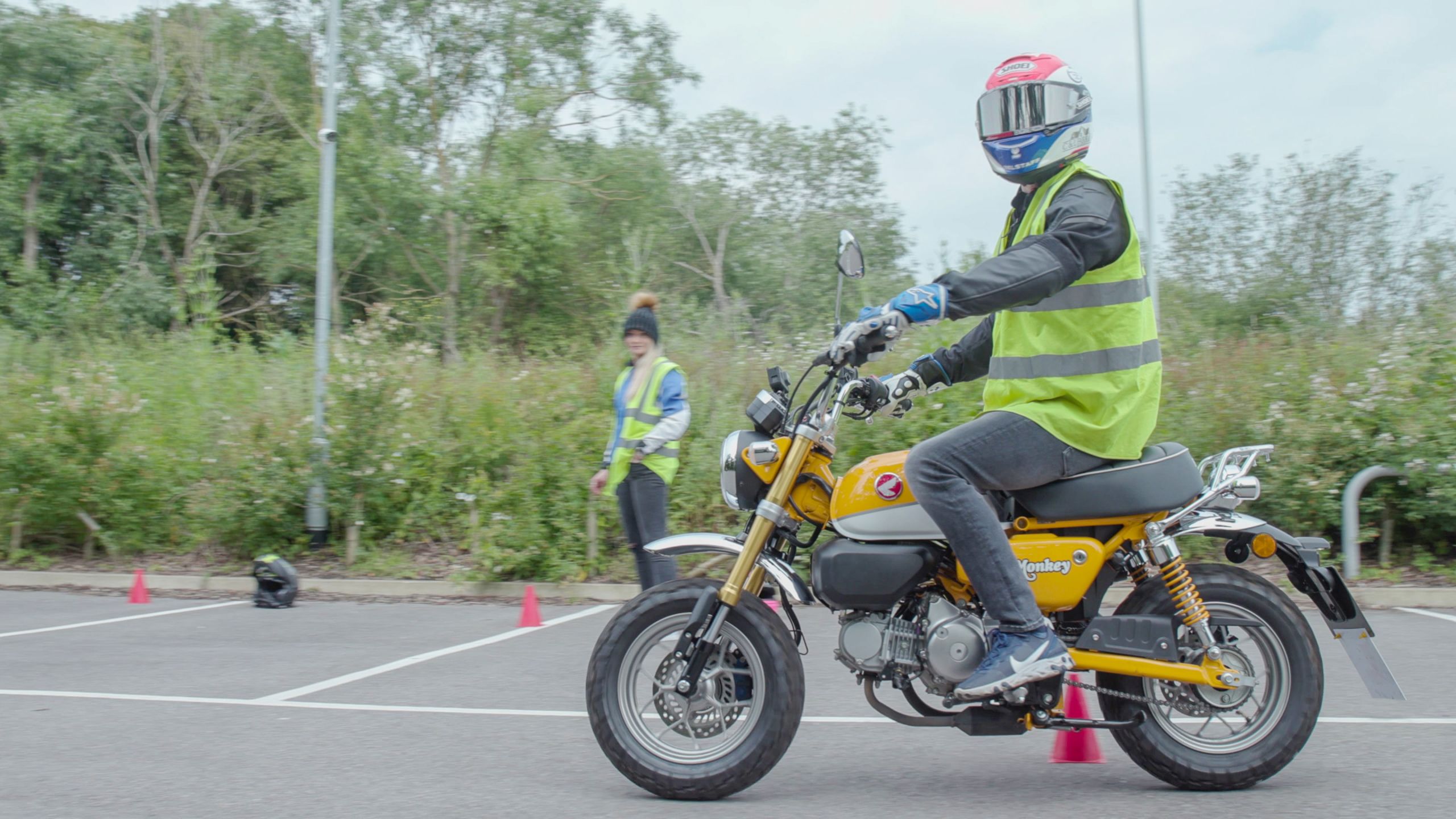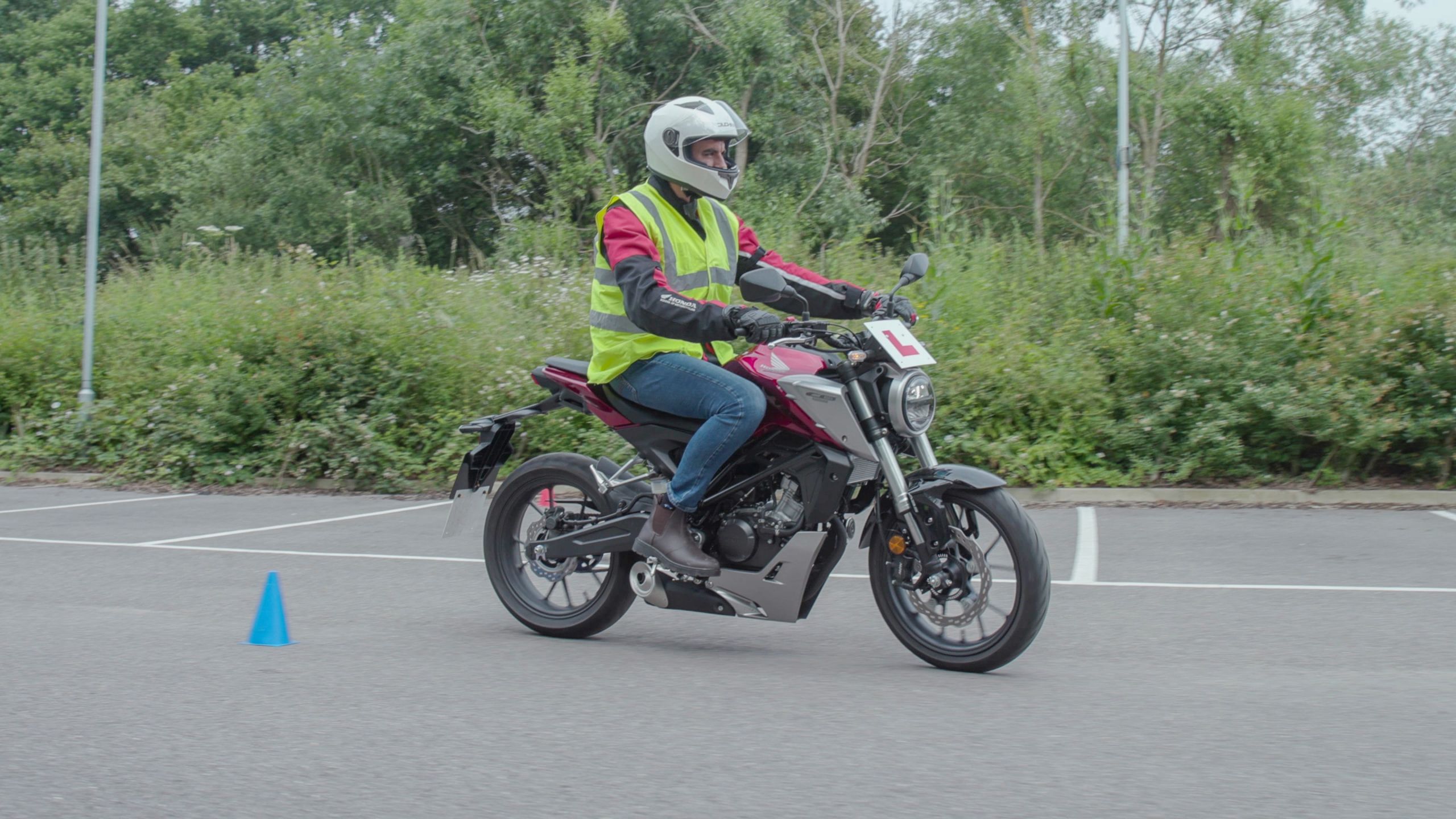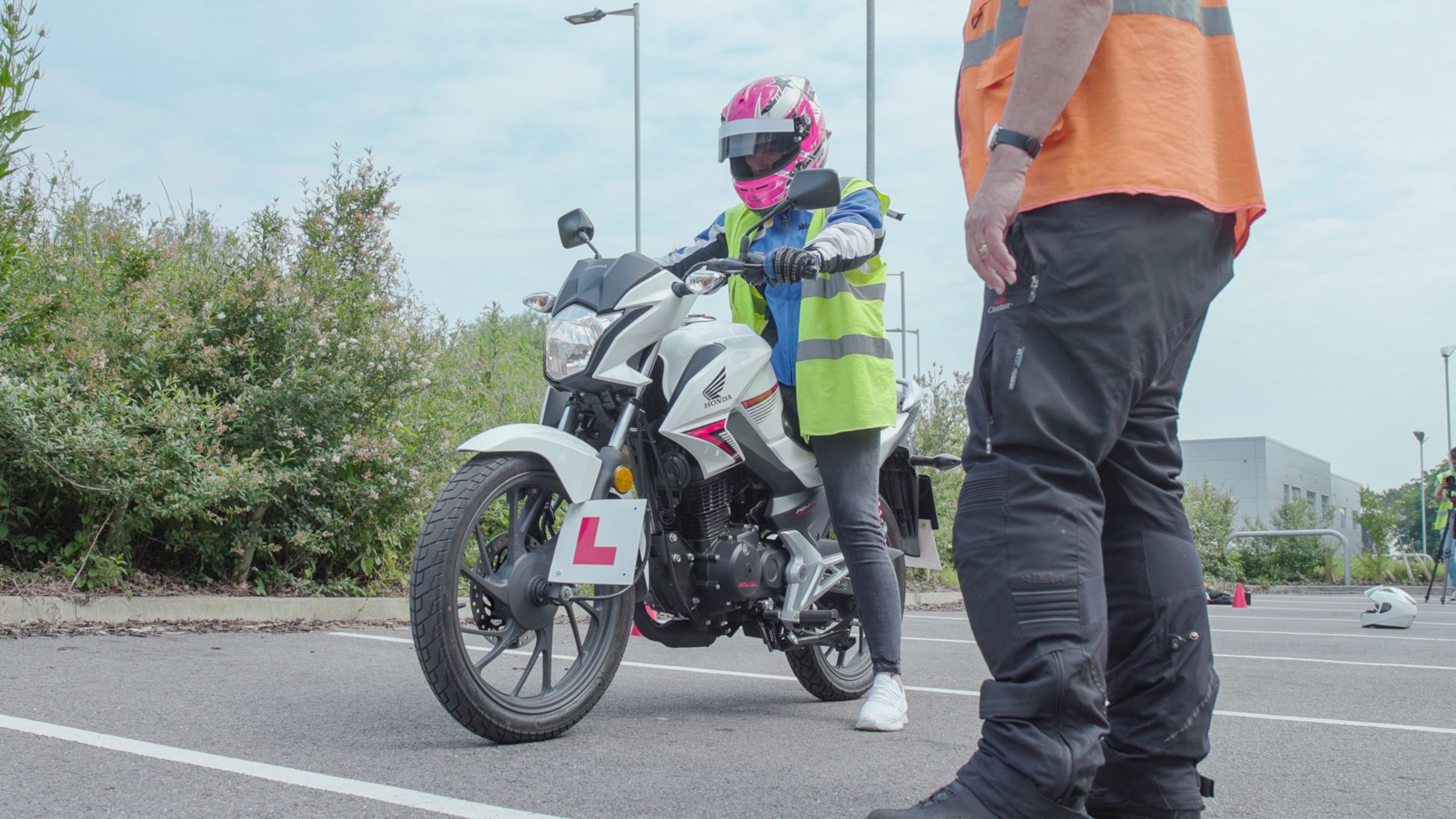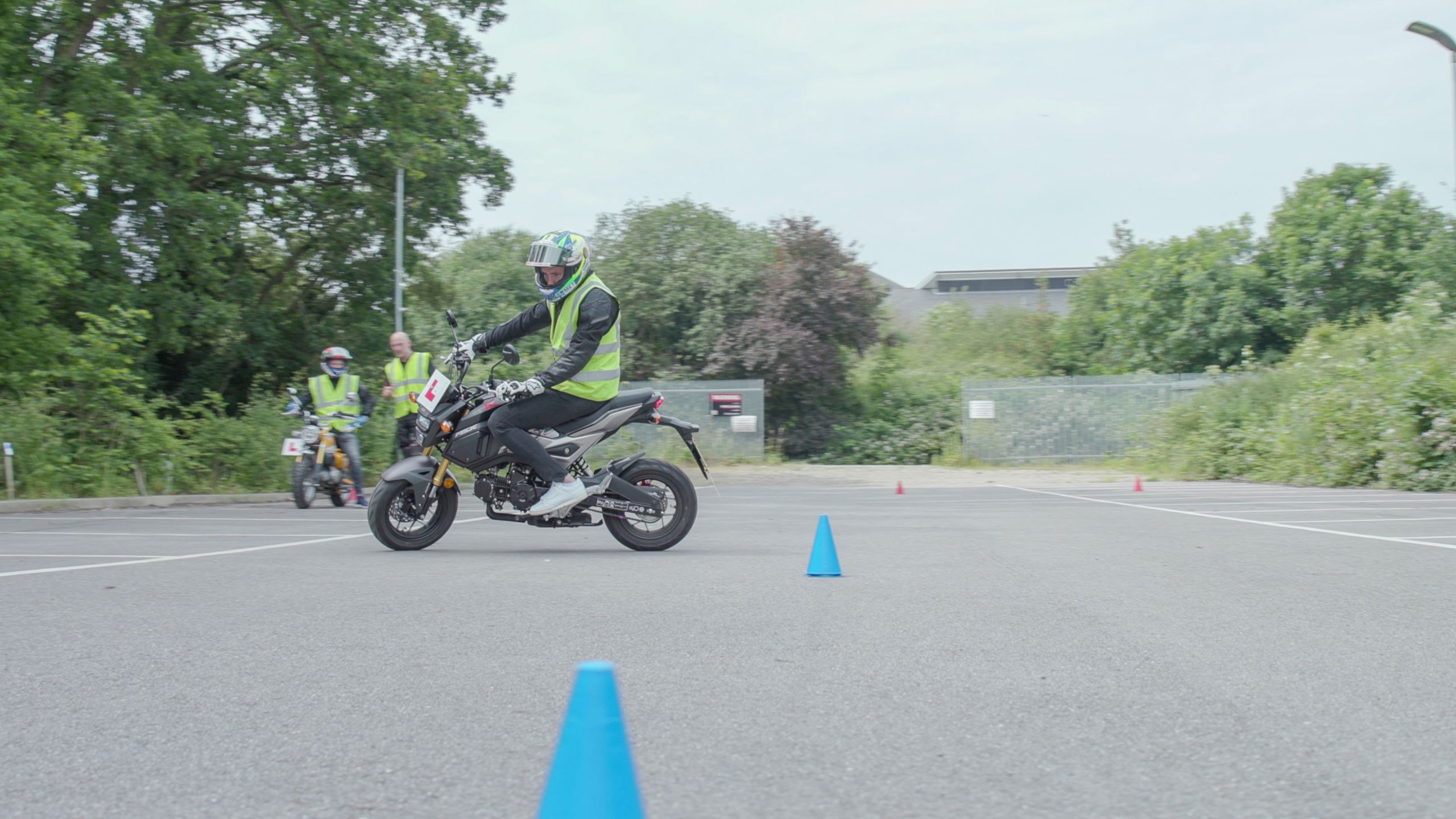 Bikes used on the day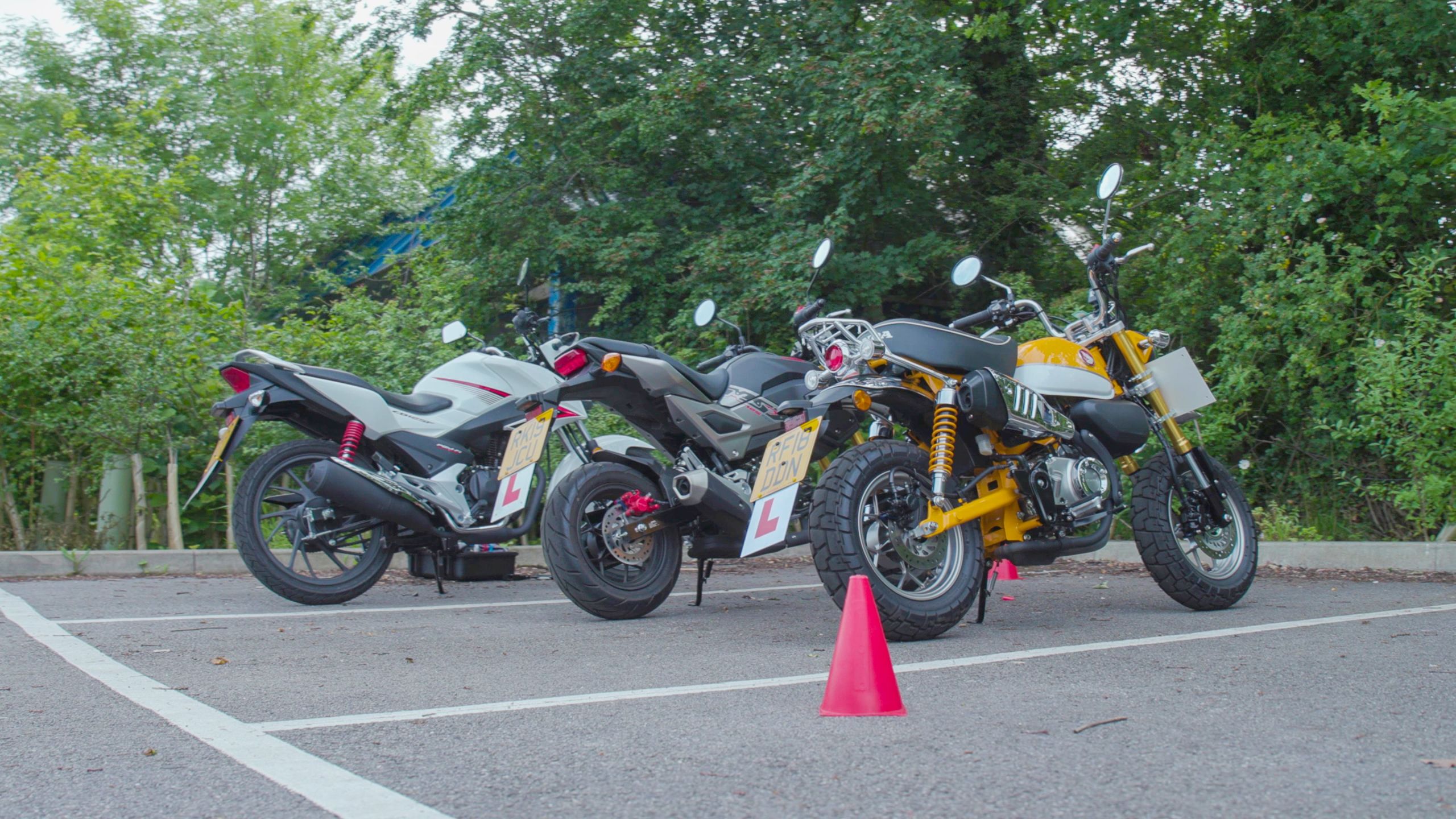 The four bikes the candidates used during the day were:
Honda Monkey – a small 125cc bike produced since 1967 using the frame and engine from a Honda MSX125. With a seat height of just 776mm, the Monkey is small, affordable, light, nimble and great fun to ride around town.
---
CB125R – a classic 125cc four-stroke commuter motorcycle that's been built by Honda since 1971.  Features include electric start, a five-speed gearbox and front disc and rear drum brakes. This latest version was launched back in 2017.
---
CB125F – A an agile and responsive street machine, which takes the classic CB125 blueprint and gives it a more contemporary spin thanks to some aggressive, naked styling and an air-cooled OHC 2-valve, five-speed PGM-FI fuel-injected engine. 
---
MSX125 – Also referred to sometimes as the Grom, the MSX125 is a quirky, fresh and unconventional bike that's a big hit with city commuters. Despite its unique look, the bike's performance, build quality and usability are all top-class.
CBT stats
- One-day course lasting 6 to 8 hours
- Run by instructors who have passed the Driving and Vehicles Standards Agency (DVSA) course at sites approved by the DVSA
- Course made up of 5 elements: A) Eyesight test, B) Controls overview, C) Off-road training, D) Safety talk, and E) On-road training.
- Certificate of completion is valid for 2 years
- Appropriate provisional license required to attend the course
- Course costs around £120 per candidate
- Course cost includes instruction, as well as use for the day of a motorcycle and protective equipment such as helmet and gloves