Finance your Honda

SIMPLE. FLEXIBLE. CONVENIENT
We make financing your Honda easy.
Honda Finance Europe is part of the Honda Motor Company. Our sole purpose is to provide simple, flexible and convenient finance to Honda customers for their Honda products.

With affordable monthly payments, there's every chance you could be choosing a higher grade model than you imagined.

When it comes to buying your car we want you to have a choice of your favourite model AND how to pay for it.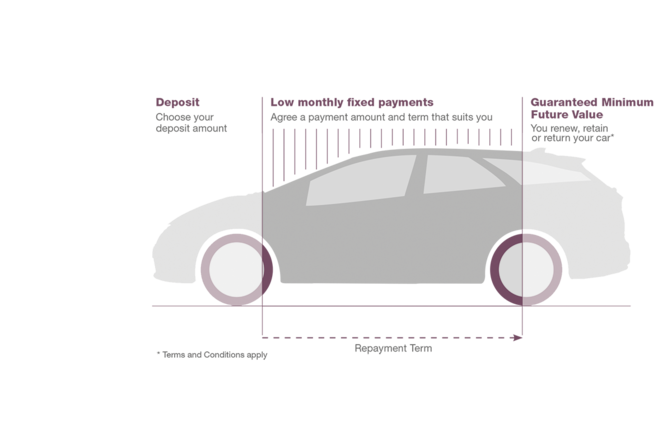 PERSONAL CONTRACT PURCHASE (PCP)
Personal Contract Purchase is for you, if:

You'd like an affordable deposit and lower monthly payments.
You want flexibilty to exchange, return, or buy your car at the end of your agreement. You'd like to avoid potential maintenance costs of an ageing car.
How it works
1. You decide on the model and how much deposit you want to pay.
2. You tell us your annual mileage, and we calculate your car's Guaranteed Minimum Future Value (GMFV).
3. We deduct this GMFV from the price of the car, and your monthly payments are calculated on the balance that's left (after the deposit is paid and interest has been calculated).

Once you've paid all your monthly payments, you have three choices:
1. Pay the GMFV and keep your Honda.
2. Return your Honda at no extra charge.
3. Part exchange your Honda for a new one.
HONDA HIRE PURCHASE (HP)
Hire Purchase is for you, if:
You'd like an affordable deposit.
You prefer to pay off all the balance on the car and own it outright at the end of the agreement.
You prefer to keep your car for longer than 3 years.
How it works
You decide how much deposit you want to pay.
Your monthly payments are based on the difference between the price of the car and the deposit – plus any interest charges.

You can make your payments over one to five years, depending on your budget.

At the end of the agreement, you own the car outright *

HONDA GAP INSURANCE
We believe you shouldn't lose out in the unfortunate event that your Honda is written-off or stolen. Guaranteed Asset Protection (GAP) Insurance gives you peace of mind.
How it works
In the event your car is either stolen or written-off in an accident, Honda GAP Insurance will cover you for the difference between your insurance pay-out and the price you paid for your car. As a result, you're able to replace your Honda with one of an equivalent value or pay off the outstanding balance of your finance agreement – whichever is the greater amount.

*Terms and Conditions Apply. See Brochure download for full details