The young rider's guide to the cult of Grom bikes
Everything you need to know to start riding your first motorbike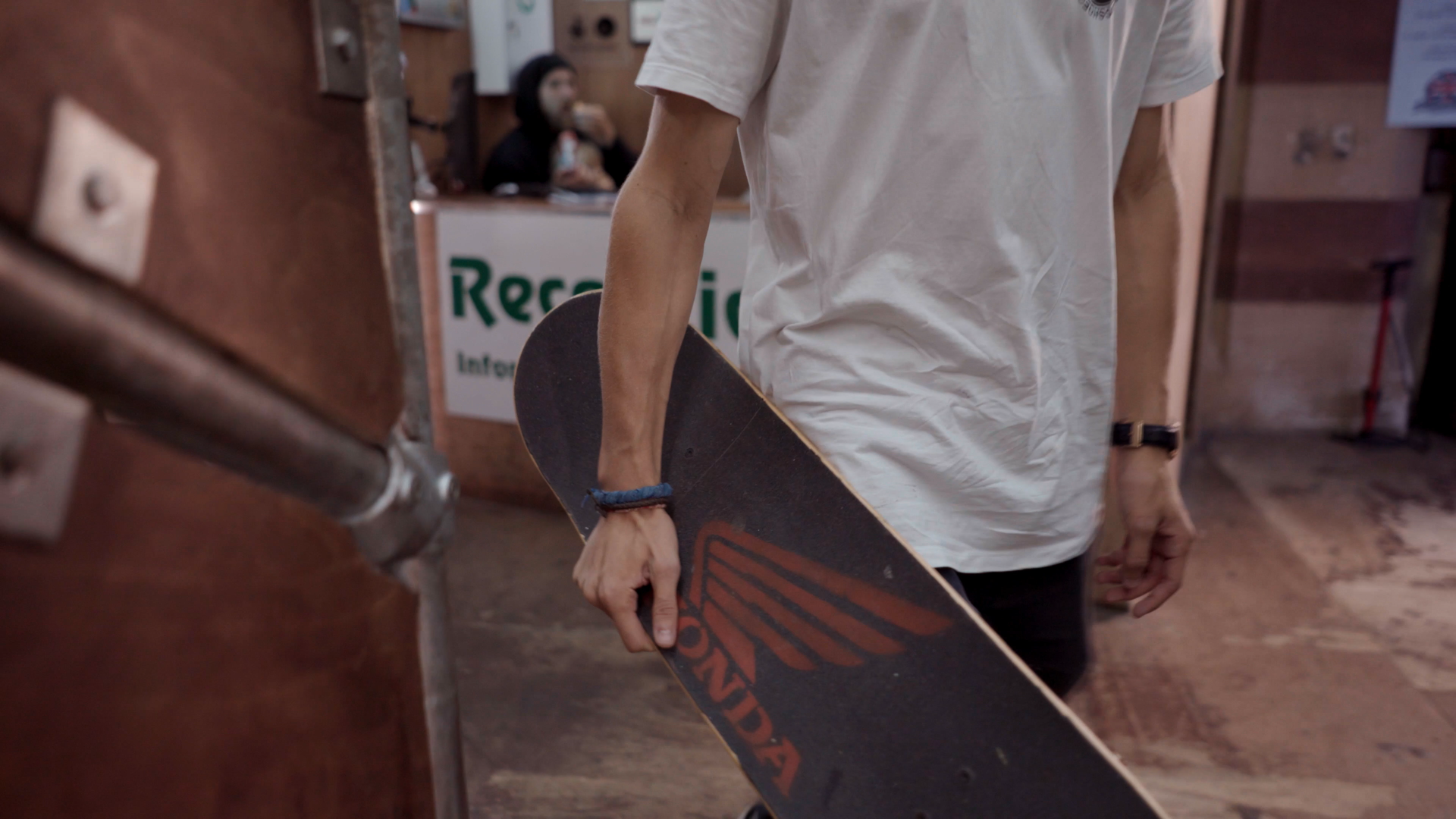 The word comes from the world of waves and riptides; 'grom' is used to refer to a young surfer who's going far and aiming to turn pro. 
The story goes that Honda America would have had a trademark infringement if it had called Honda's new bike 'MSX125'. So after some head-scratching over doughnuts and coffee, a bright spark came up with 'Grom'.
And you know what? In no time at all, the rest of the world was calling it Grom, even in countries where the MSX125 name was kept.
Five minutes on Instagram, YouTube or Facebook shows why Grom is so appropriate. Around the world, hundreds of thousands of young riders treat their Grom like a surfer rides a board, pulling tricks at every opportunity.
There's also a dedicated band of owners who like nothing more than to order in parts to customise their bike, giving it the personal touch and making it a talking point in forums and when Grom owners get together. Everything goes, from custom paint jobs to bespoke chassis extensions that transform it to a low-rider that packs the attitude – if not the performance - of a race bike found at a drag strip.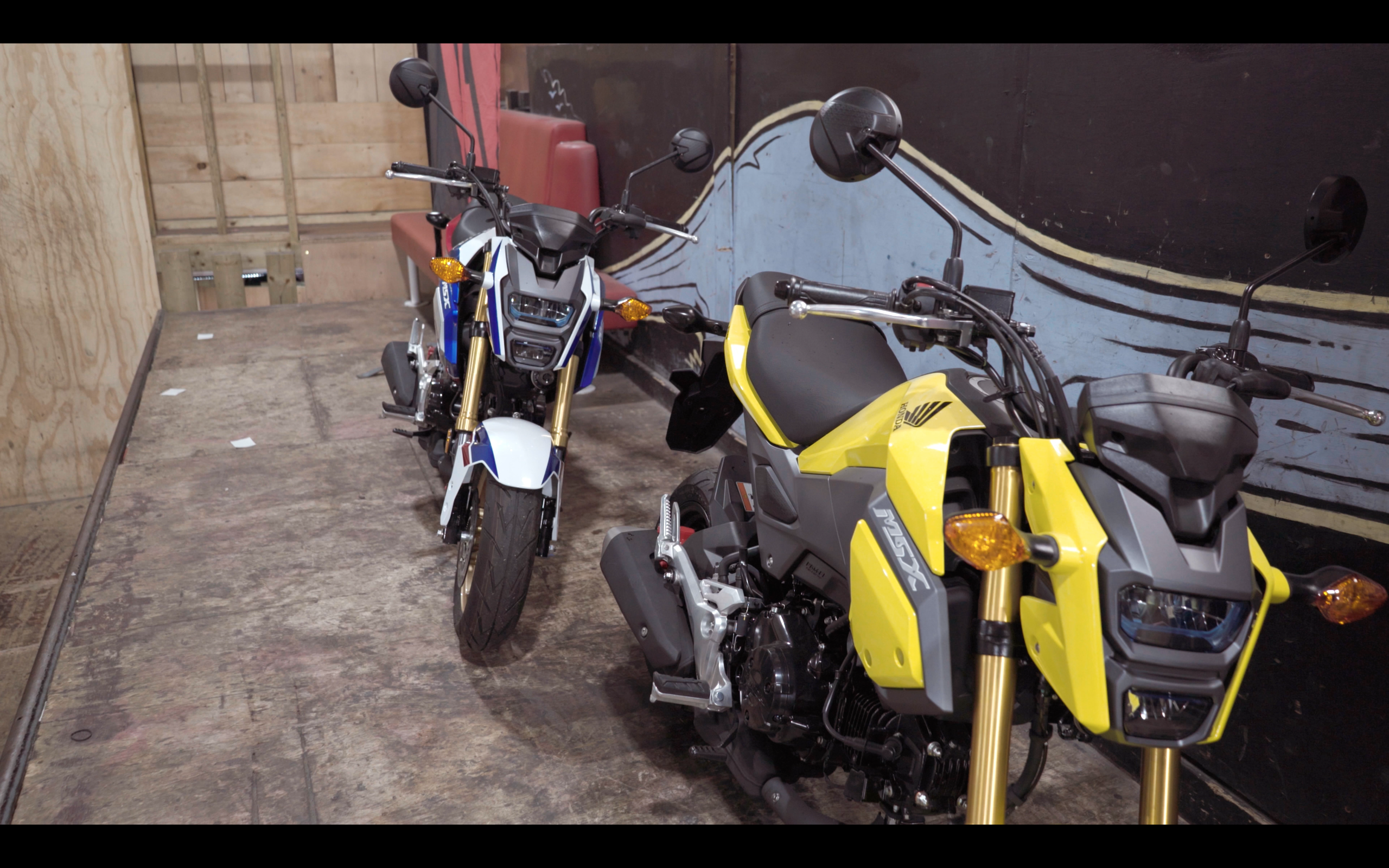 How the cult of Grom swept across social media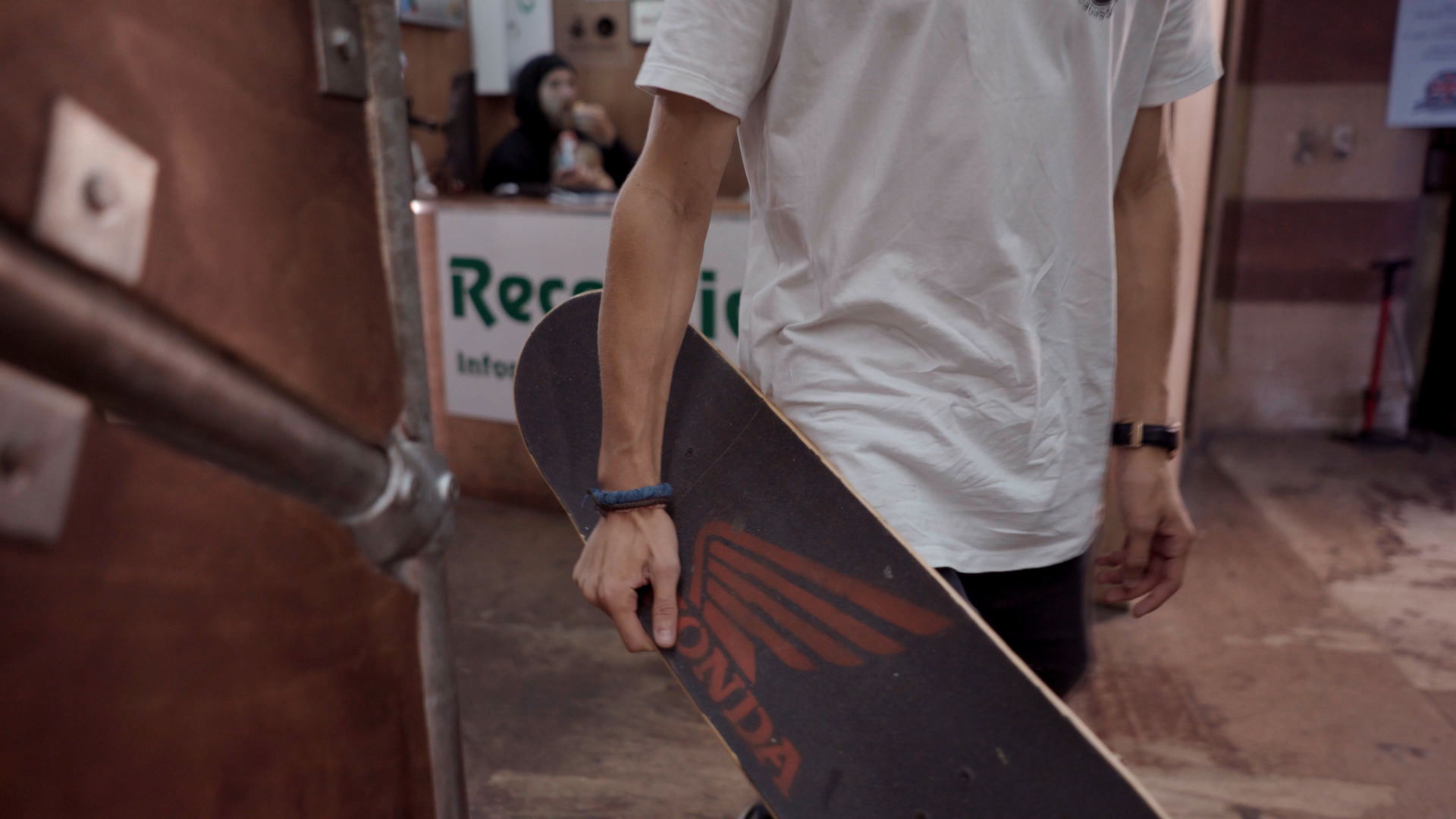 Just search the hashtags #gromlife, #gromsquad, #groms, #gromarmy or #gromski and you'll see how much fun people are having with their Grom. Celebrating, customising, road trips, riding tips – it's all captured on video, as are the inevitable occasional wipe-outs.
Ah yes, the skatepark. Some Grom owners are former skaters or BMX riders who wanted to enjoy the freedom of the open road. It's why one bike dealer has chosen to support one of the most successful indoor skateparks in the south east. 
Phil Stewart is 32 years old, still skateboards and believes that a lot of young skaters and BMX riders would naturally gravitate to riding a motorbike, given half a chance. "Adrenaline sports are in their blood, so as they get older, they naturally progress from skateparks to motorbikes. But they often don't know how to get started."
The problem, he says, is that nobody is showing an interest and talking their language.
"I was in a unique position to do something about it. I skate and I ride a bike, so I could cross naturally between the two scenes."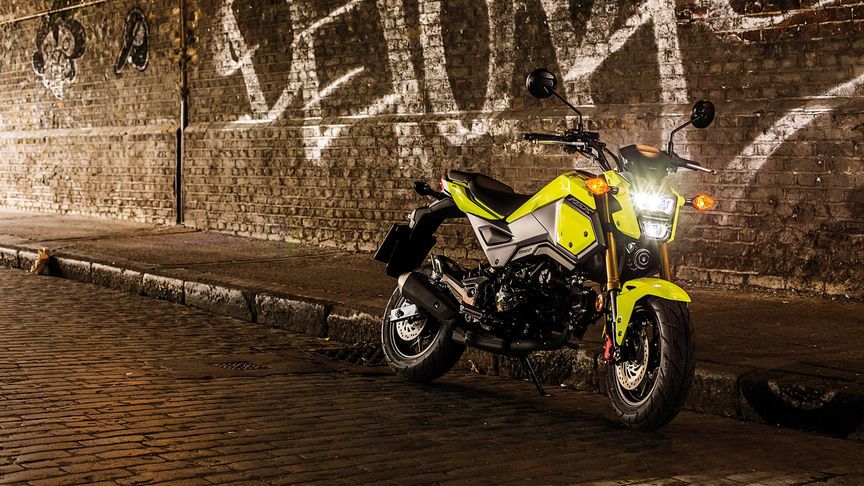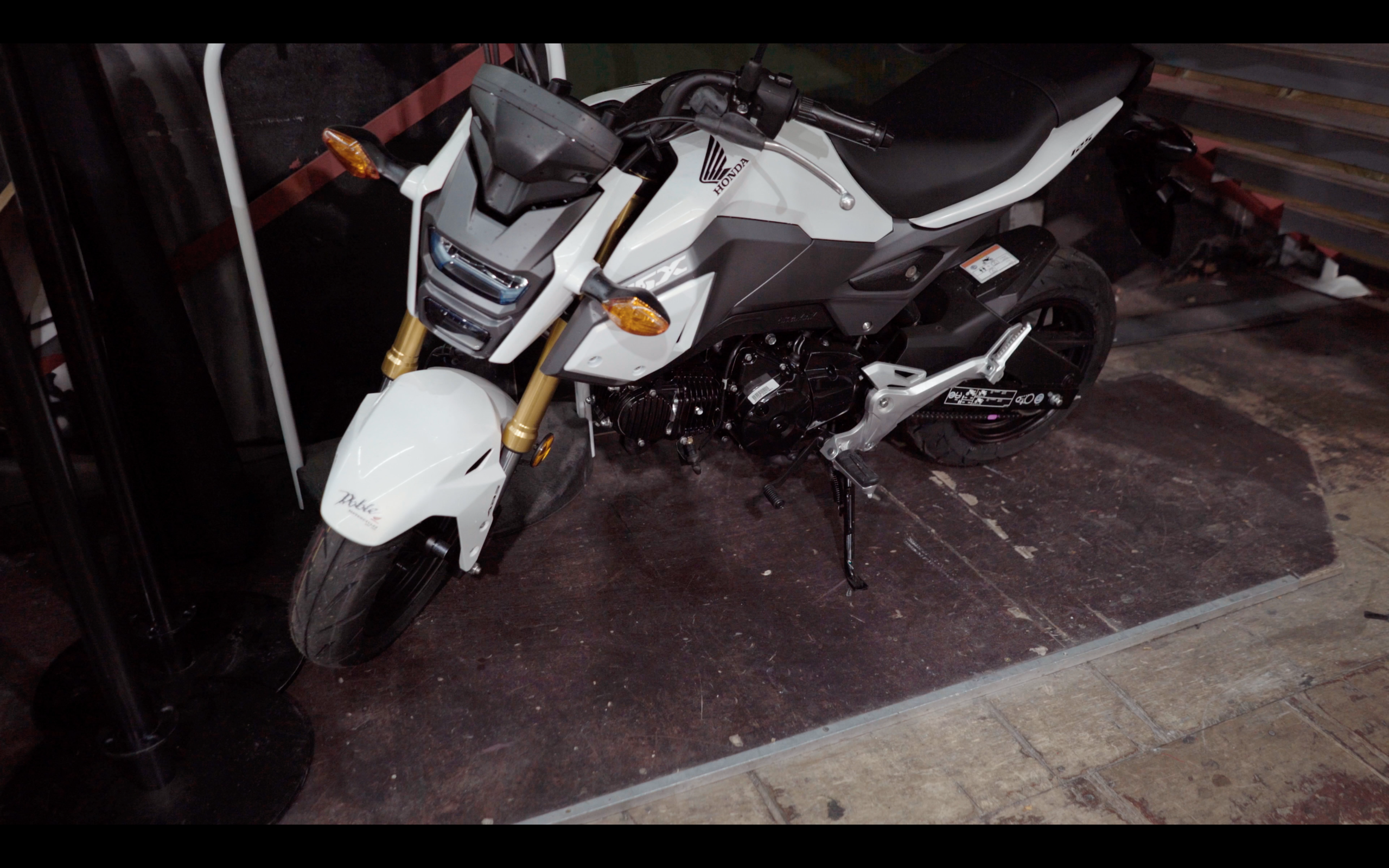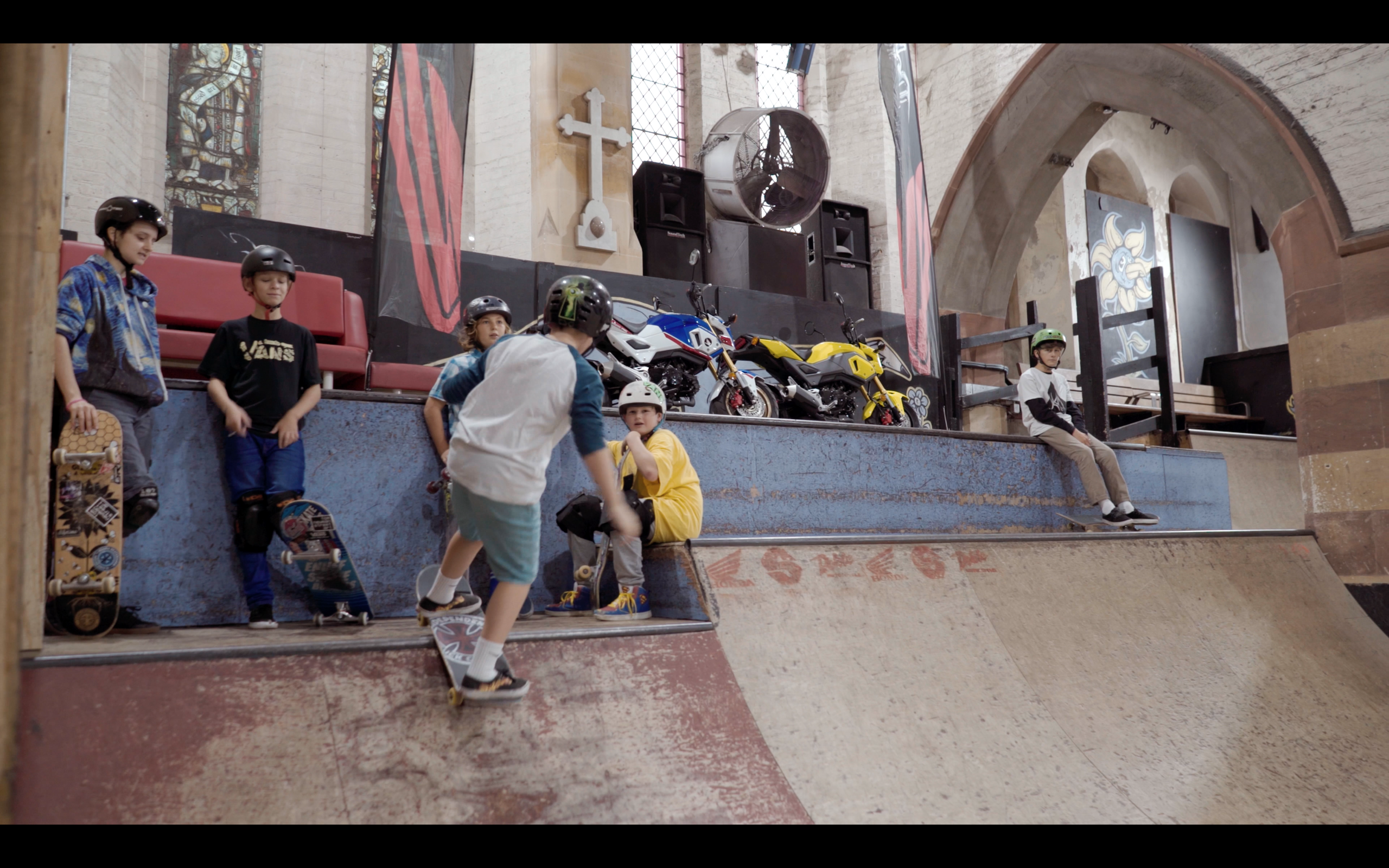 So that's what he did. After approaching his local indoor skatepark – Skaterham, a former church in Caterham, Surrey, where young skaters and riders come to worship at the altar of the ramp – Stewart's employer, Doble Motorcycles, sponsored one of the regular skating sessions, to provide free skate time and help young people take their first steps to riding a motorbike.
The big problem, it transpired, was one of cost. Many visitors to Skaterham told Stewart that wage freezes have hit them hard. The average mean wage makes it tough for someone to make the leap from a skateboard (costing from about £25) or a BMX (from about £100) to something like a 125cc bike, which can cost upwards of £3,000.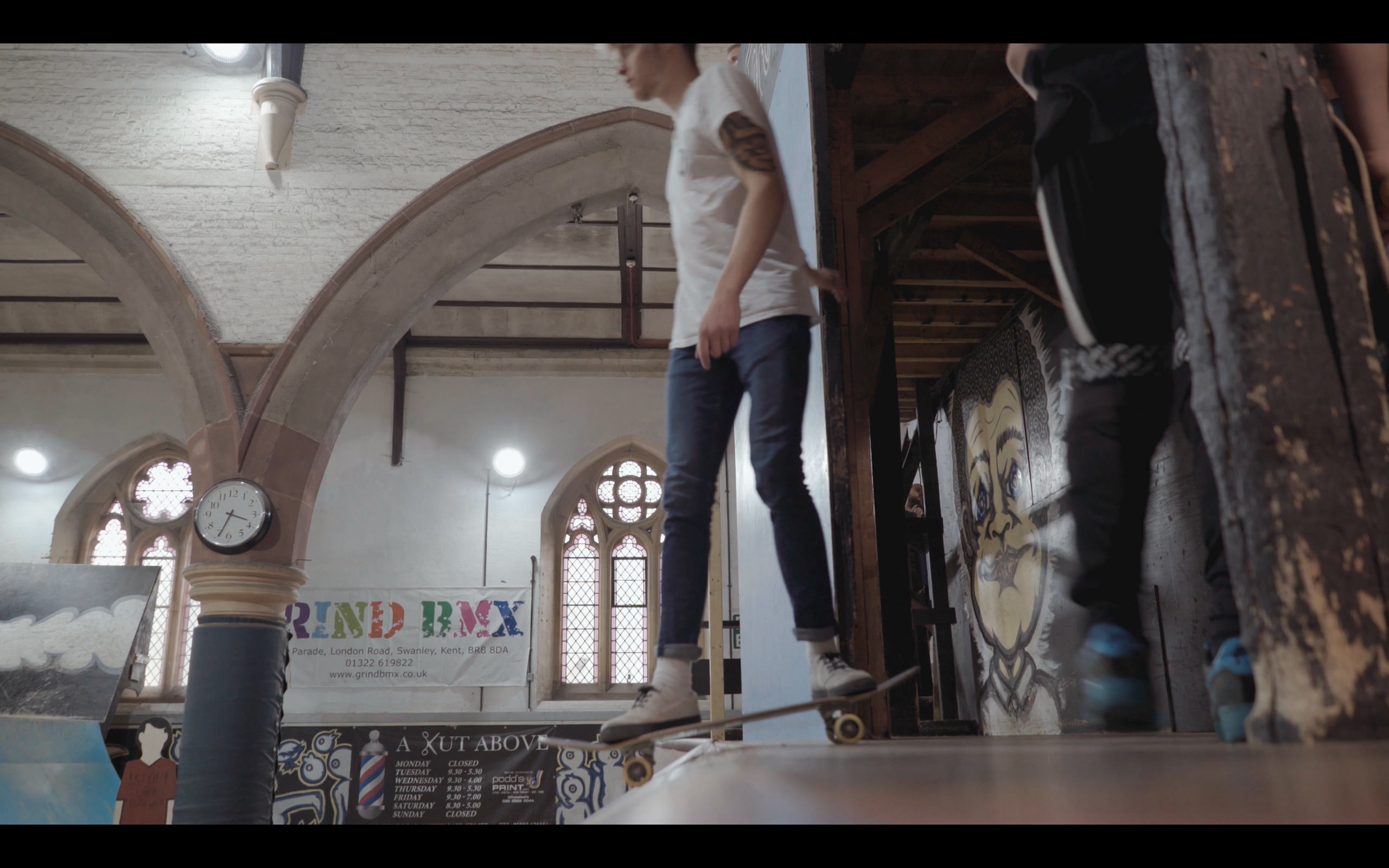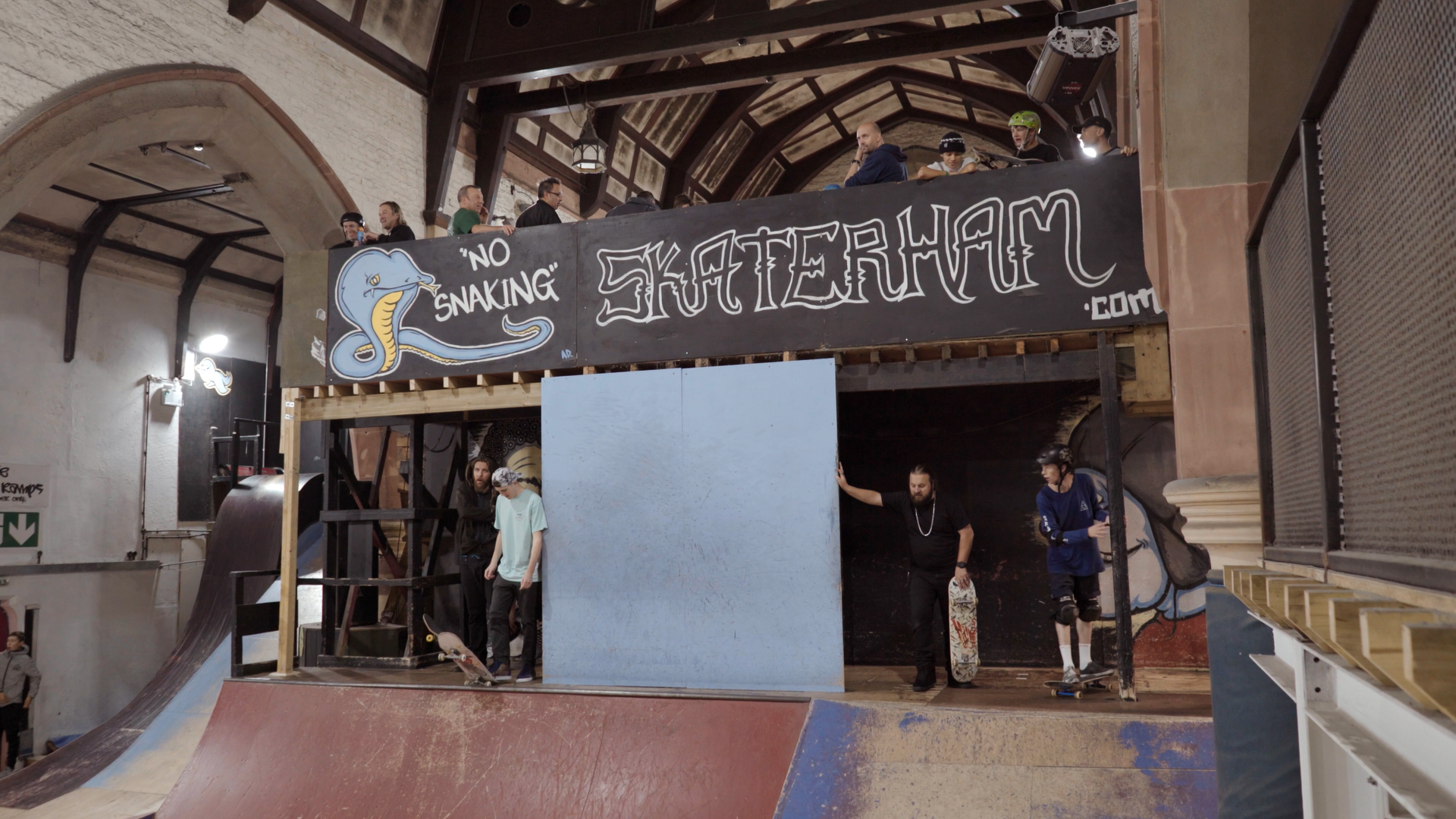 "I skate and I ride a bike, so I could cross between the two scenes"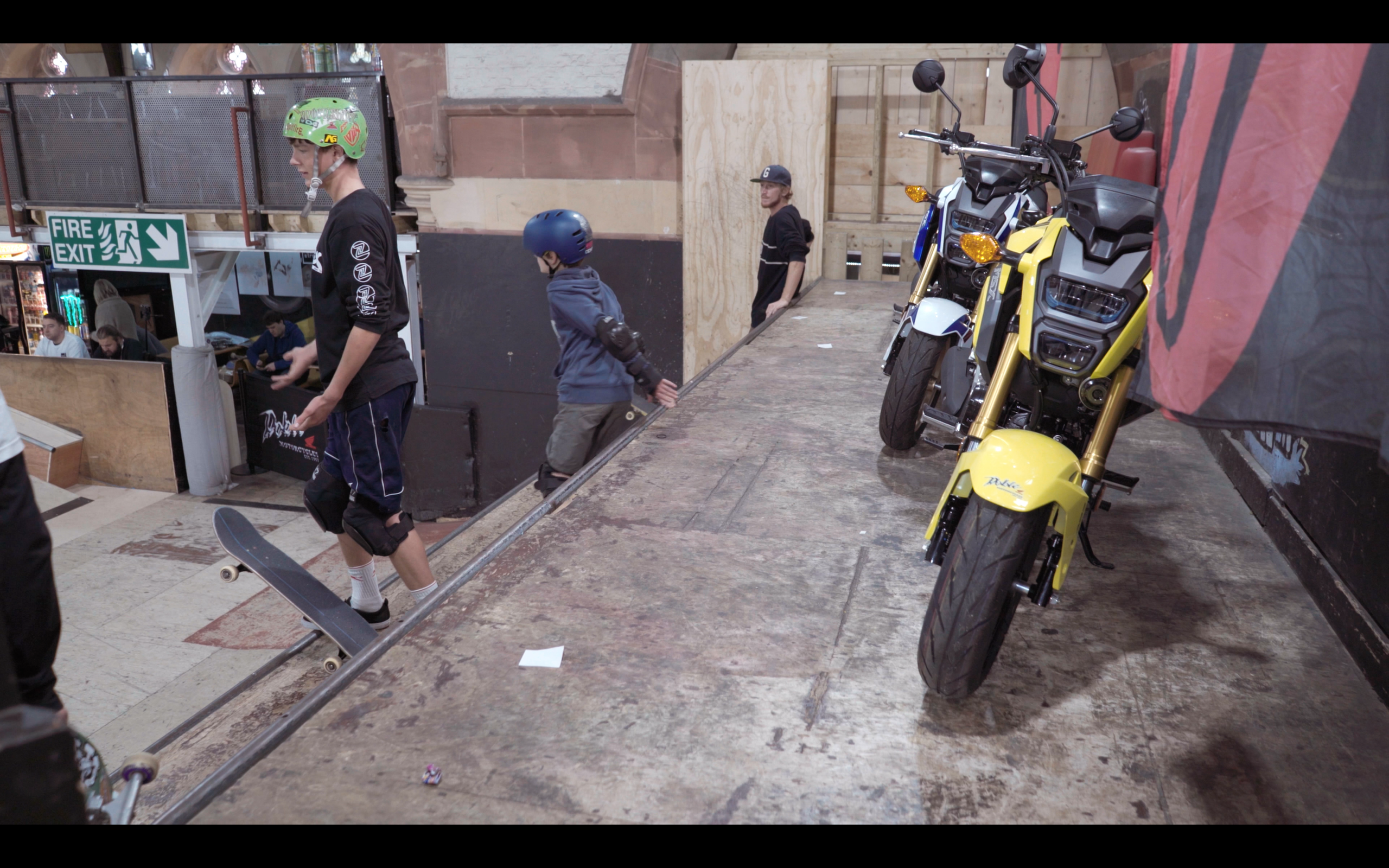 And for those interested, there are other costs to cover before the road to freedom opens up ahead of them. Training, insurance and security need to be factored in, as does the all-important safety kit that riders should wear. 
Stewart arranged for the latest Grom, or Honda MSX125, to be on show at Skaterham and invited a local, accredited rider training school (Phoenix Motorcycle Training) to offer advice to wannabe riders.
By the end of the first night's session, it was clear that there was a lot of love for the Grom. "Extreme sports is in someone's blood," says Stewart, "so I wasn't surprised so many of the skaters and BMX riders were interested in getting their first motorbike."
The most common questions from the 16 and 17-year-olds – in-between sessions on the ramps – concerned how to get started and the costs involved. Here's the low-down for anyone thinking of joining #gromlife.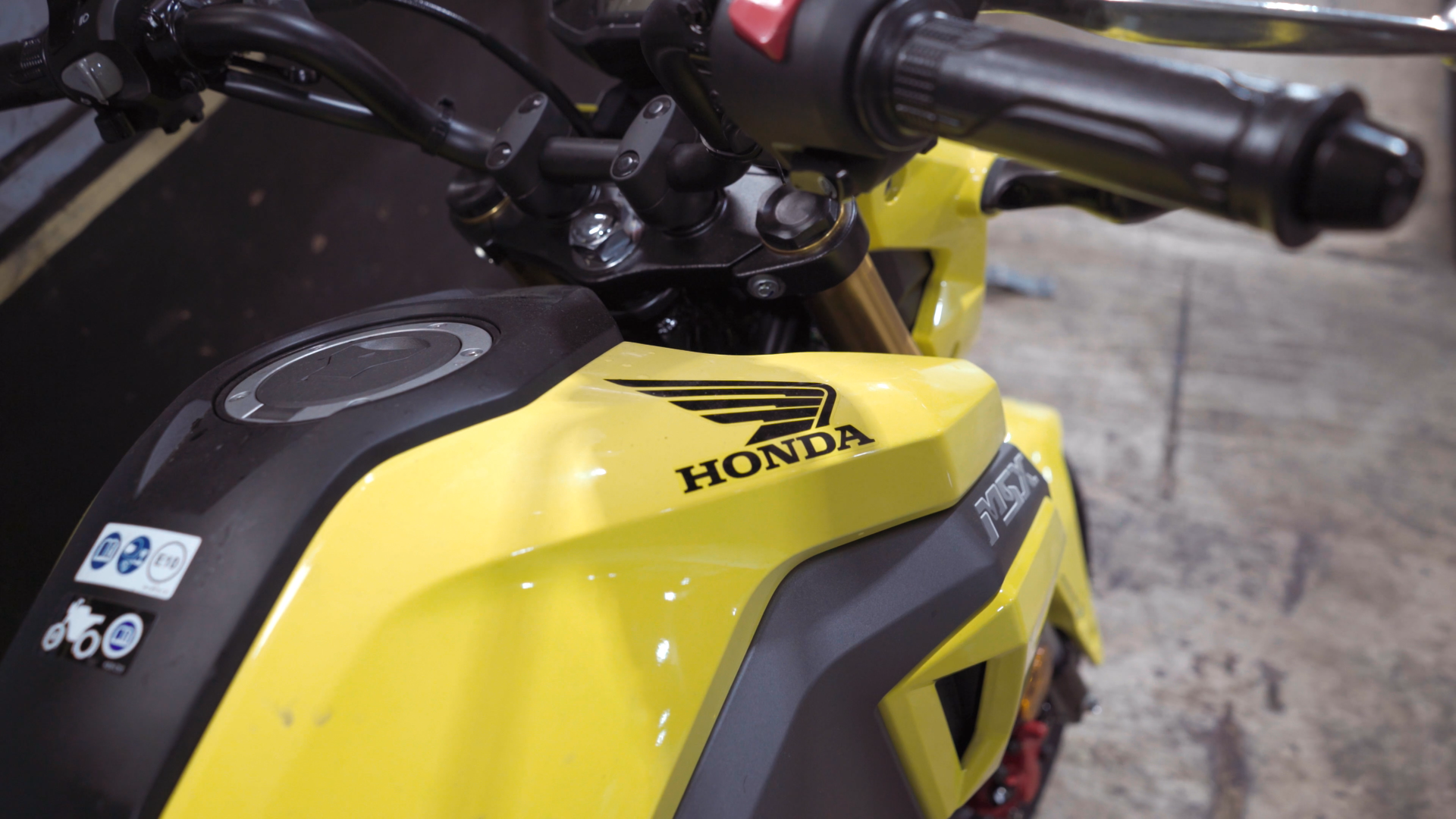 What bike licence do I need to ride a 125?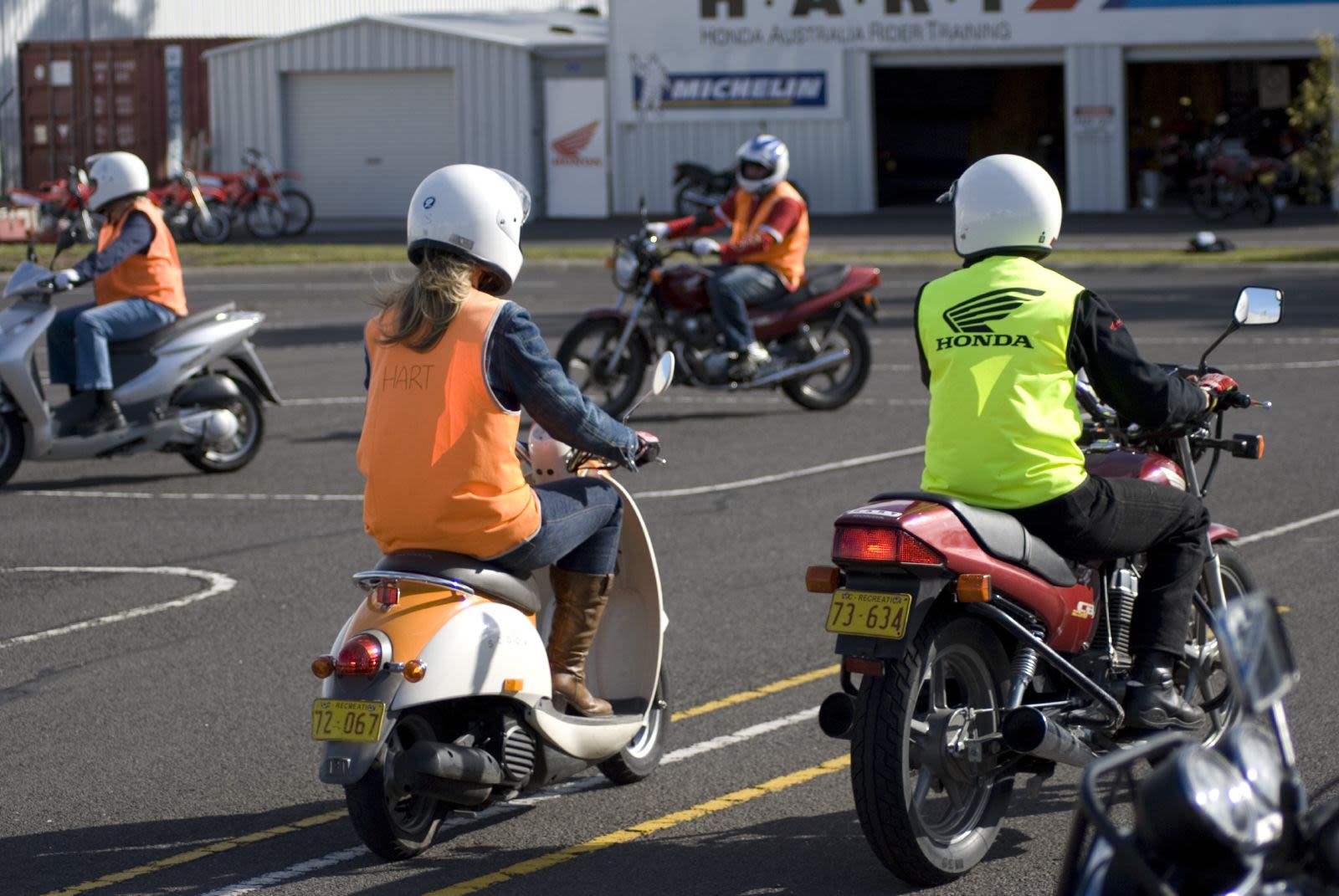 So, you want to swing a leg over the saddle and get your knee down? In the UK, bikes like the Grom are classed as a light motorcycle. These are bikes with an engine capacity of no more than 125cc and power output below 11kW (15 bhp). You have to be 17 or older to ride one, and to obtain a licence you must take compulsory basic training (CBT) and pass a theory and practical test.
If you're 16, you can take the CBT and, once qualified, ride a 50cc moped.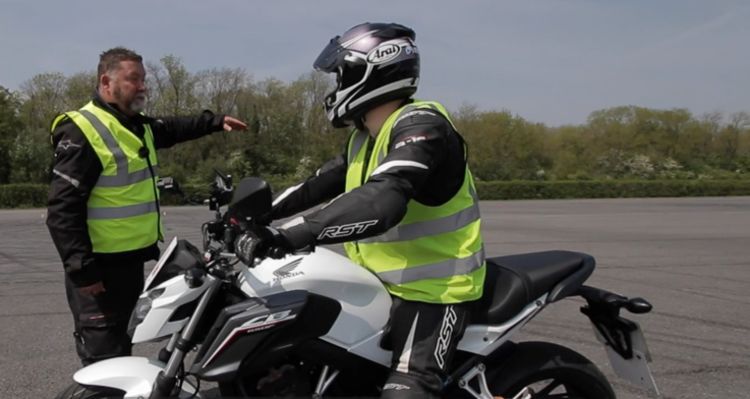 How much does it cost to take a bike licence?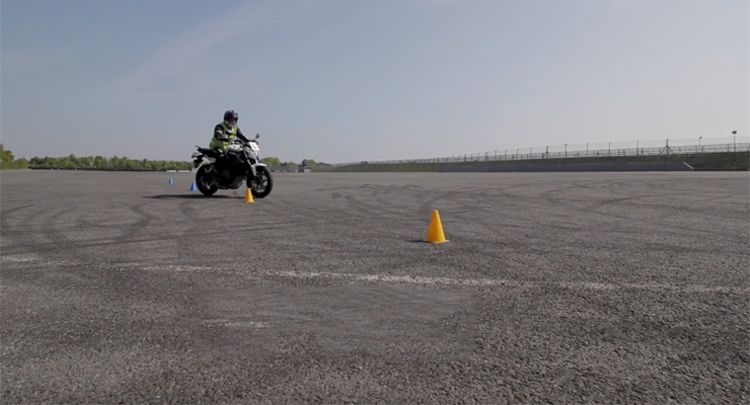 If you're footloose and fancy-free, and want to hit the road, the first thing you'll need is a provisional driving licence. You can apply for one once you're 15 years and nine months old, and it costs £34.
The process is easy: gather together some ID, dig out your National Insurance number and make sure you know the addresses you've lived at for the past three years, then visit gov.uk and complete the application. You pay the £34 using a debit or credit card.
For bikers, next comes the CBT course, a one-day training session that teaches you the standards and techniques of riding on the road. To find an accredited course, the Honda School of Motorcycling is a good place to start, or search the Government database. The cost varies, but is typically about £130. And whether you're looking to qualify in the basics, or want to take your riding up a gear, Honda can create a free training plan just for you, guiding you through the steps to reach your ultimate goal – and bike.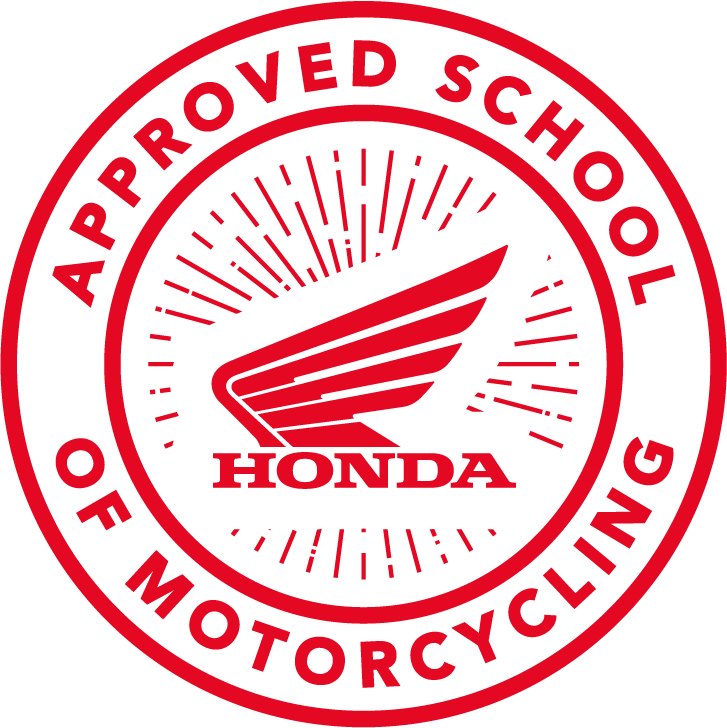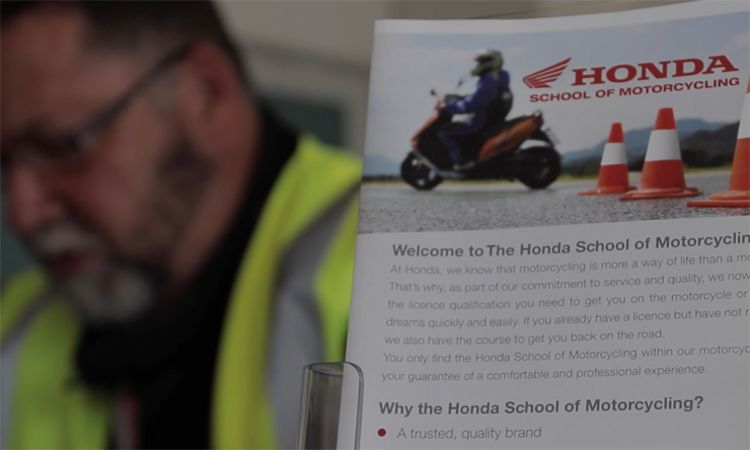 How much is a Grom and can I get finance?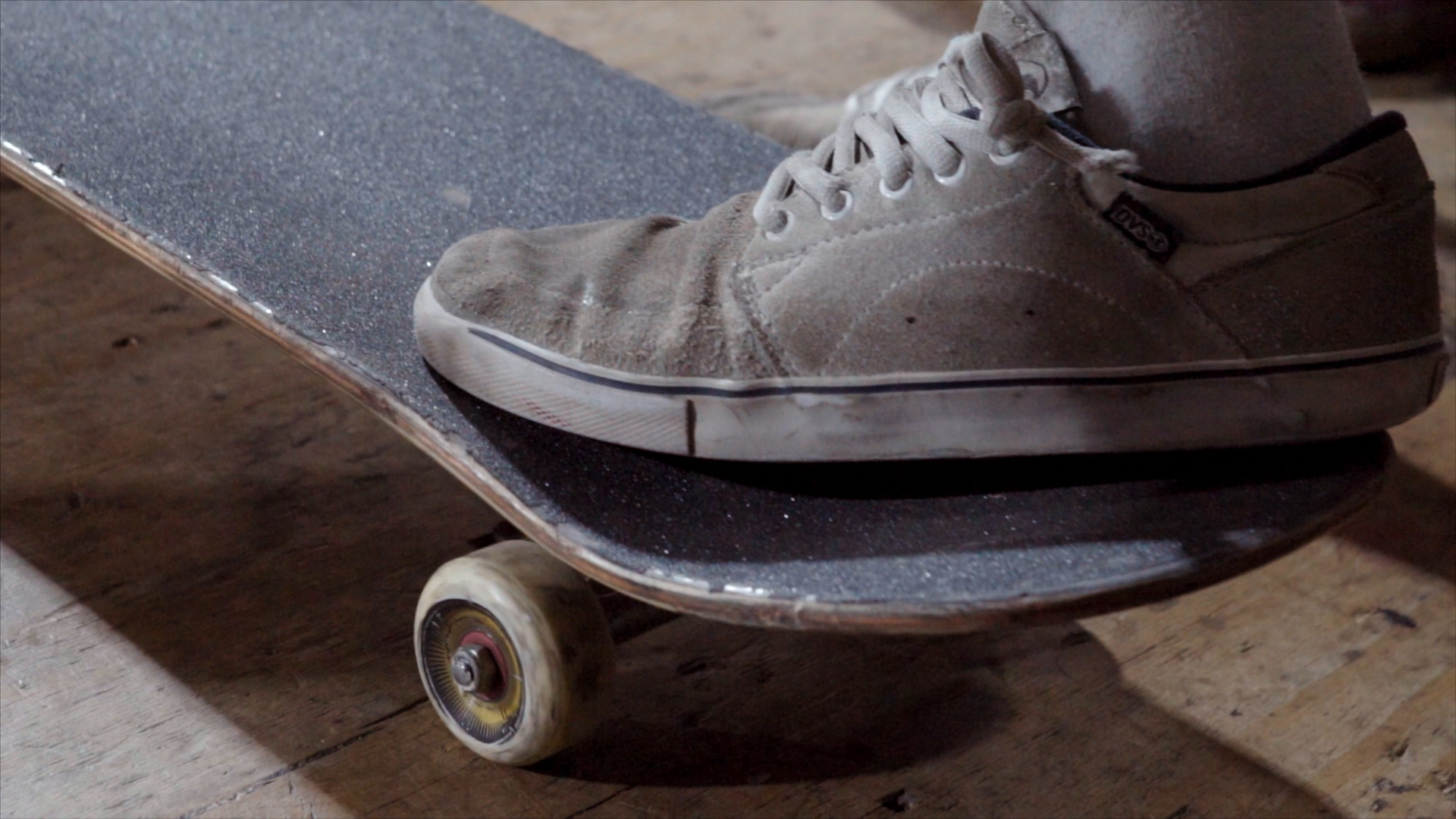 In the UK, a Grom – or Honda MSX125 – costs from £3,389. To anyone, that's a significant sum of money. To a young rider, saving every penny to buy their first bike, it's a small fortune.
Getting a personal loan can be hard when you're 17, with no credit history. If banks or building societies are prepared to offer you a loan, it is likely to be at a high rate of interest – effectively the fee you pay to borrow the money you need. That's why some young riders might strike a deal with the bank of Mum and Dad. Parents who are able to take out the loan on their child's behalf, or even loan them the money from personal savings, could suddenly become, "like, officially the world's best parents!".
Bike manufacturers or their dealers also offer finance. It often requires a deposit to be paid upfront and a final settlement figure at the end of the loan period, and is secured against the bike. Put simply, that means the bike isn't yours until you finish paying off the finance. 
There will be legally binding terms and conditions attached to the agreement, involving the mileage you cover and penalties for ending the agreement early. Or, if you wish to give the bike back at the end of the loan period, it has to be in good condition. So it's important you ensure you understand the small print of any finance agreement.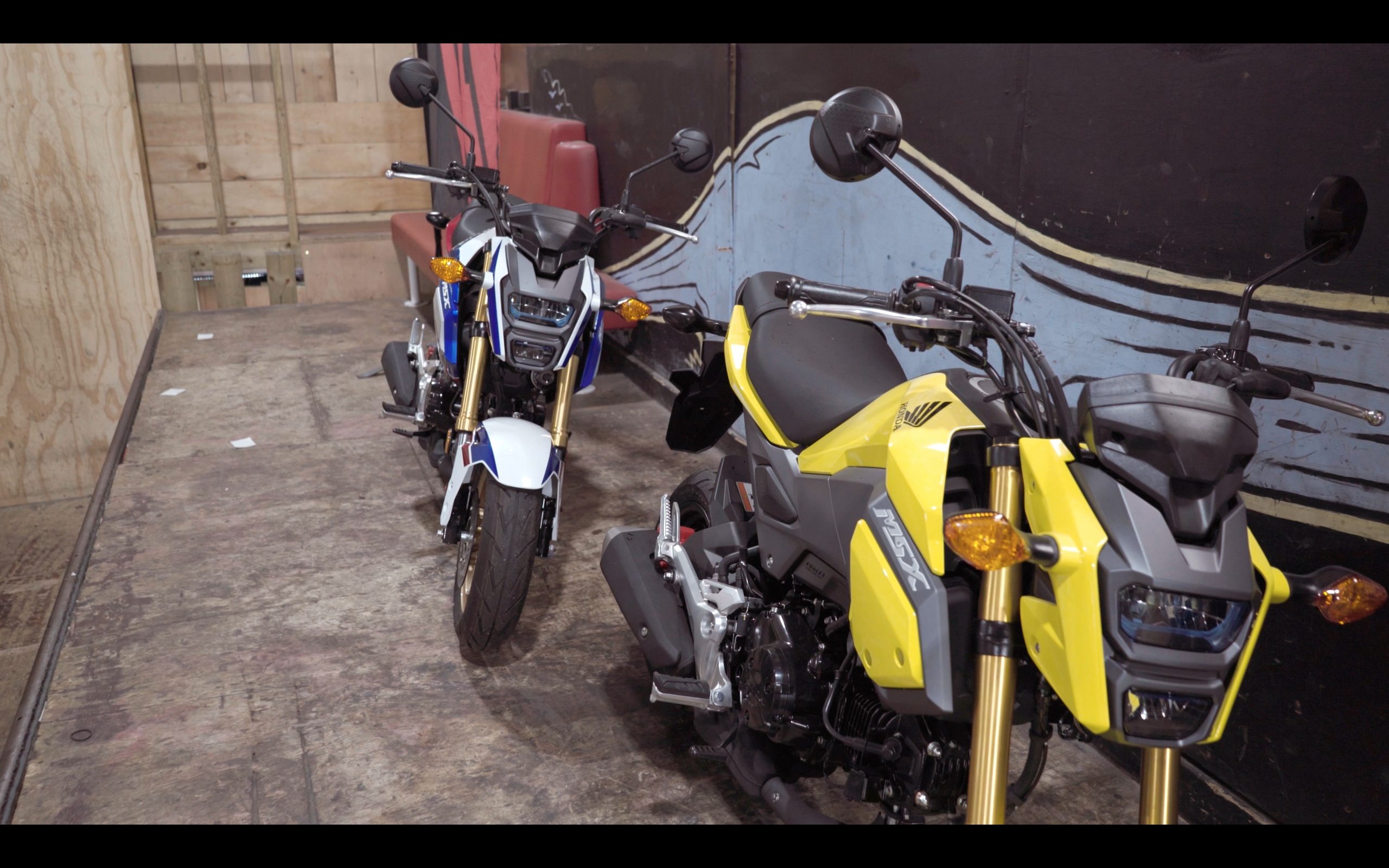 YouTube, Instagram and Facebook offer some of the most vibrant scenes for Grom riders. Within minutes, it's possible to join and contribute to groups that celebrate customising the 125cc bike, with different bodywork, uprated wheels and tyres, and even extended chassis to give the bike the look of a drag-strip racing machine.
If you're more into learning riding tricks and stunts, there's no shortage of footage across all social sites. Some of the most popular vloggers on YouTube – Gromie Bear, Blockhead, AllDayAnthony and Photogromer – attract up to 740,000 subscribers. Groups of 300-plus Grom owners ride together in America. There are 'motovloggers' sharing tips on riding technique for Grom riders. You name it, someone's done it.
Across Instagram and Facebook, there are international and local groups of Grom owners offering advice, organising meets, selling merchandise or just sharing stories on living with Honda's cult bike.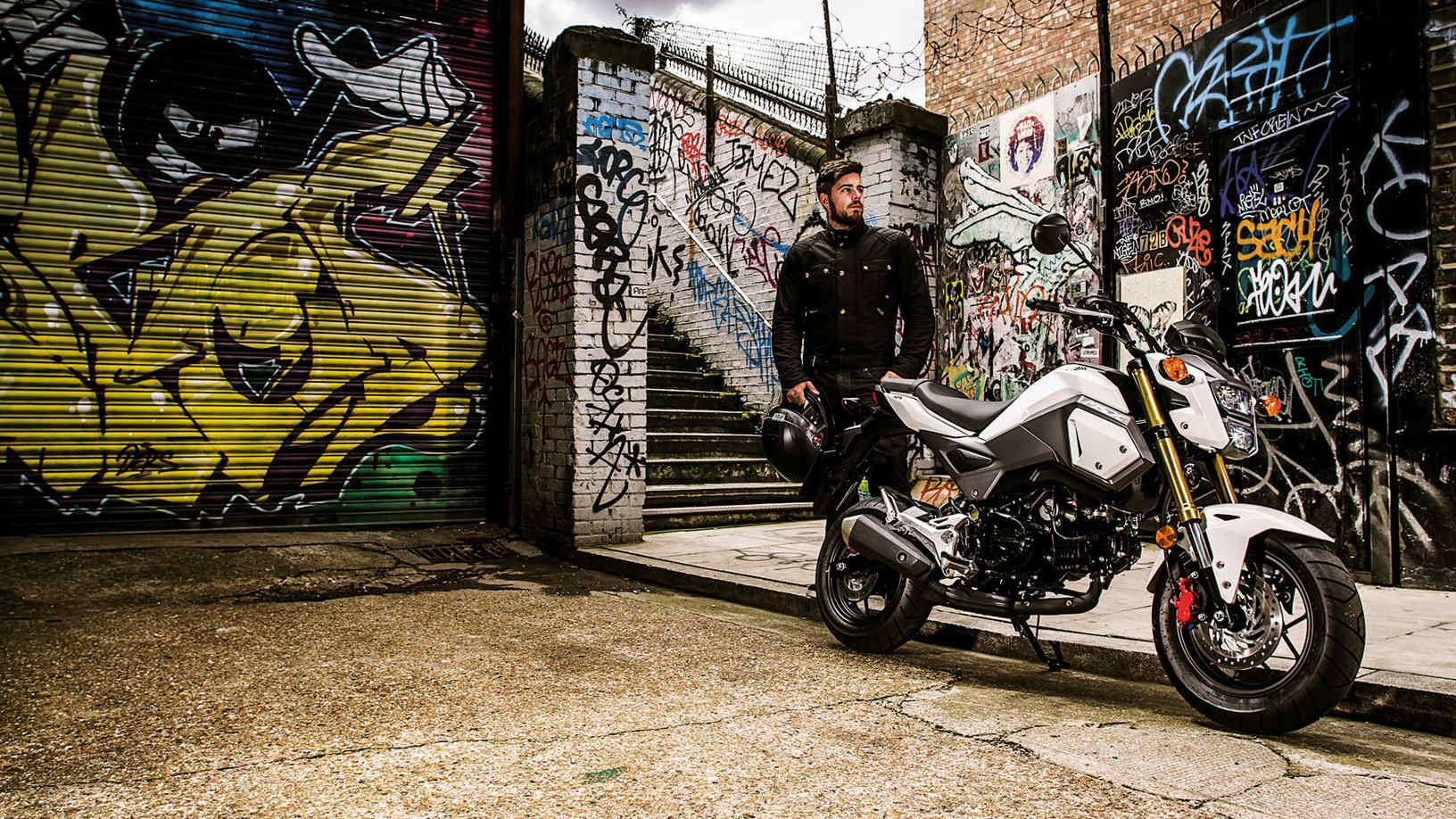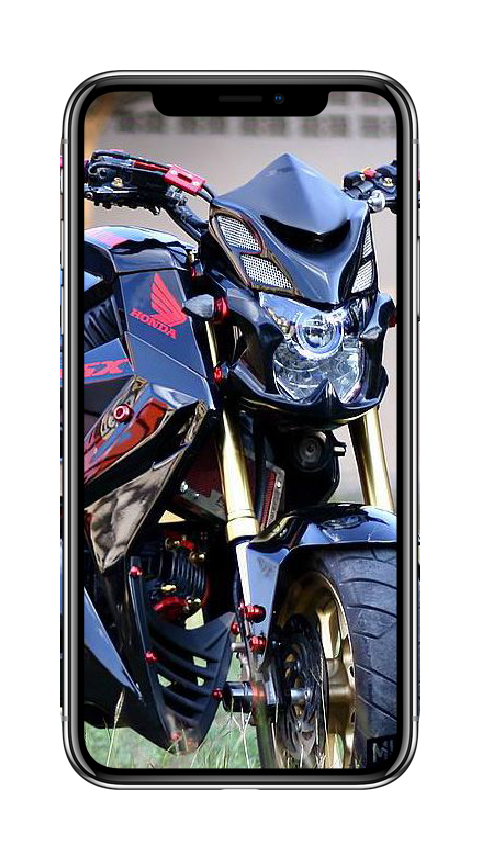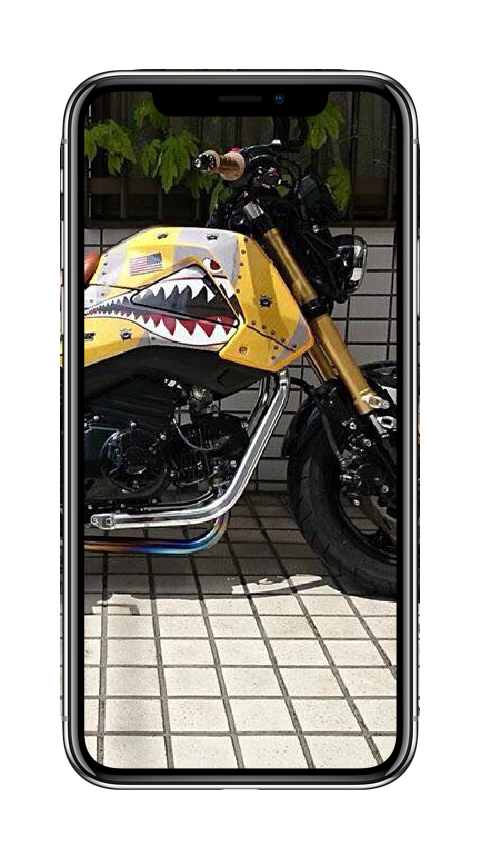 Top 5 insurance tips to lower the cost for new riders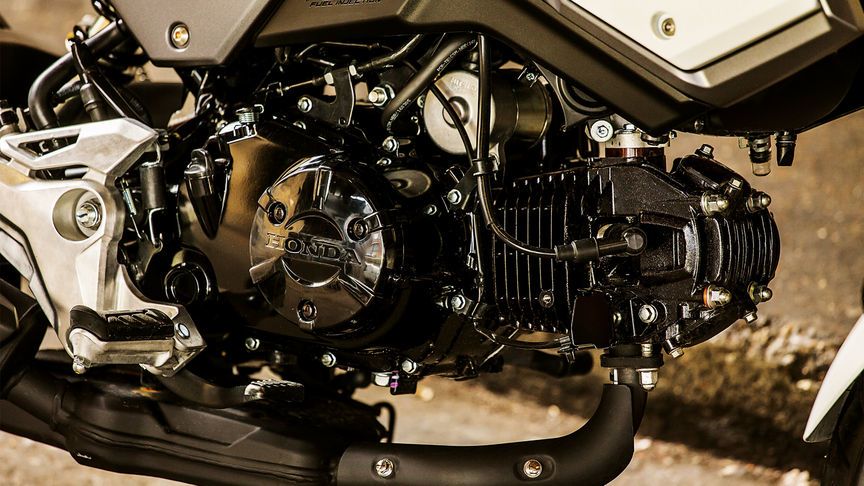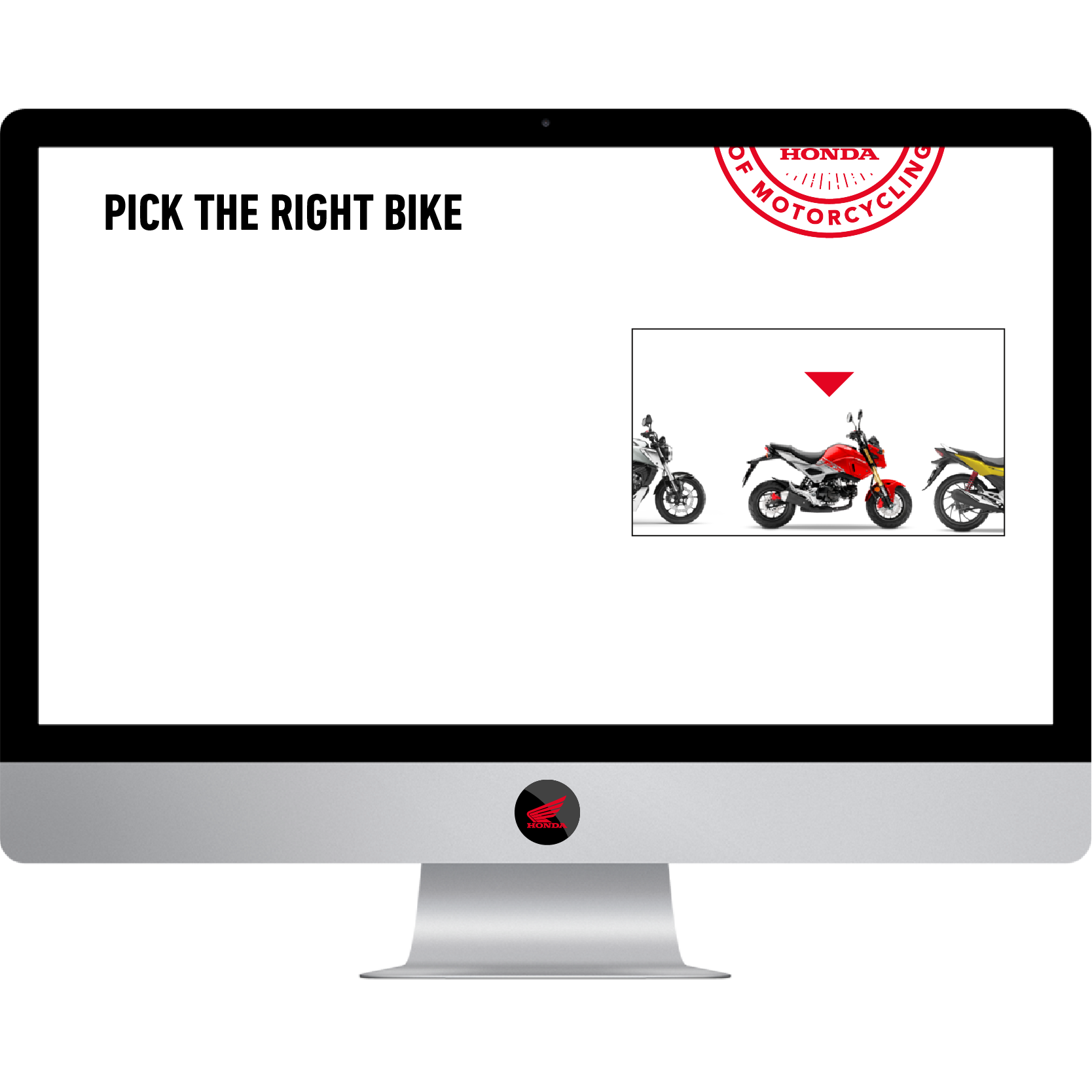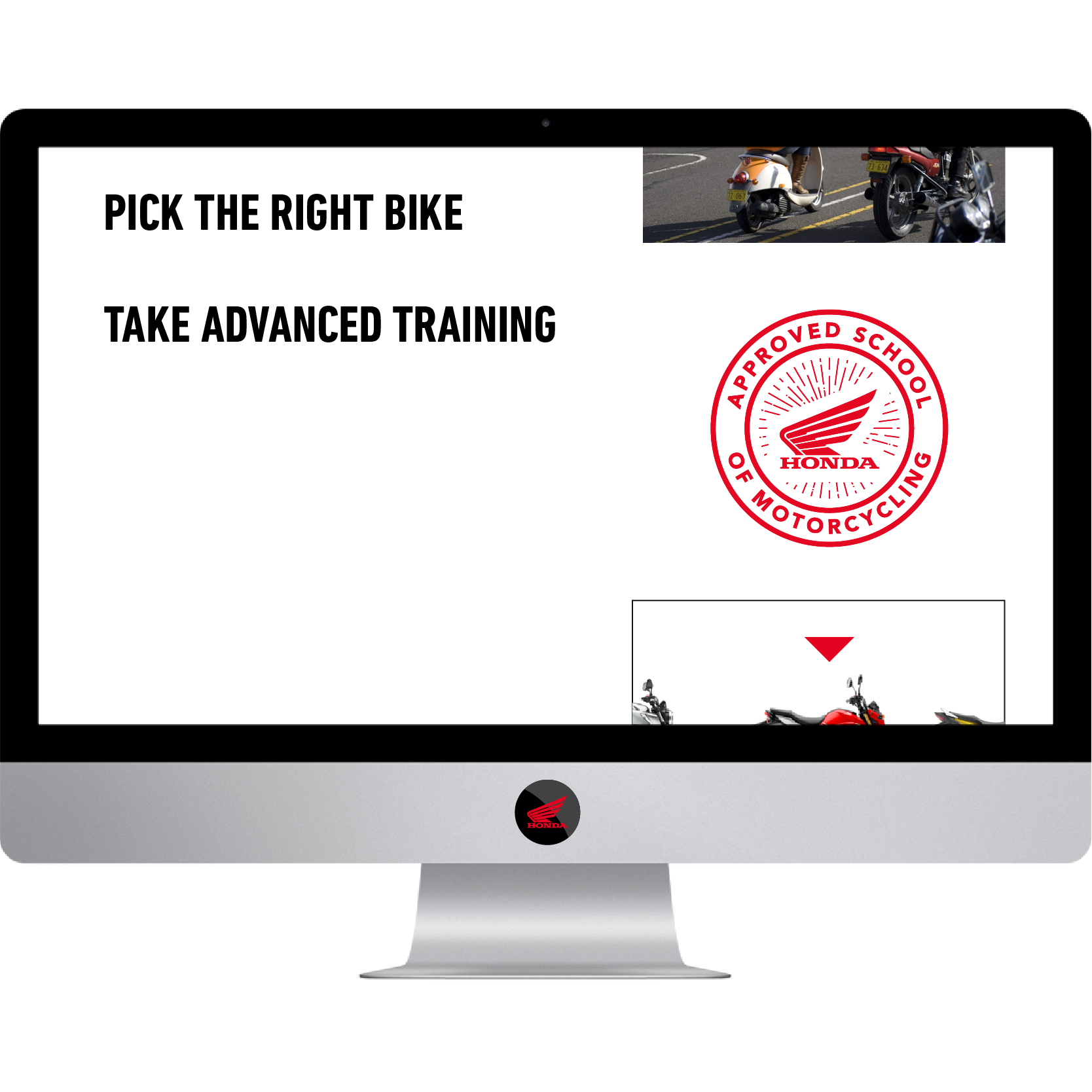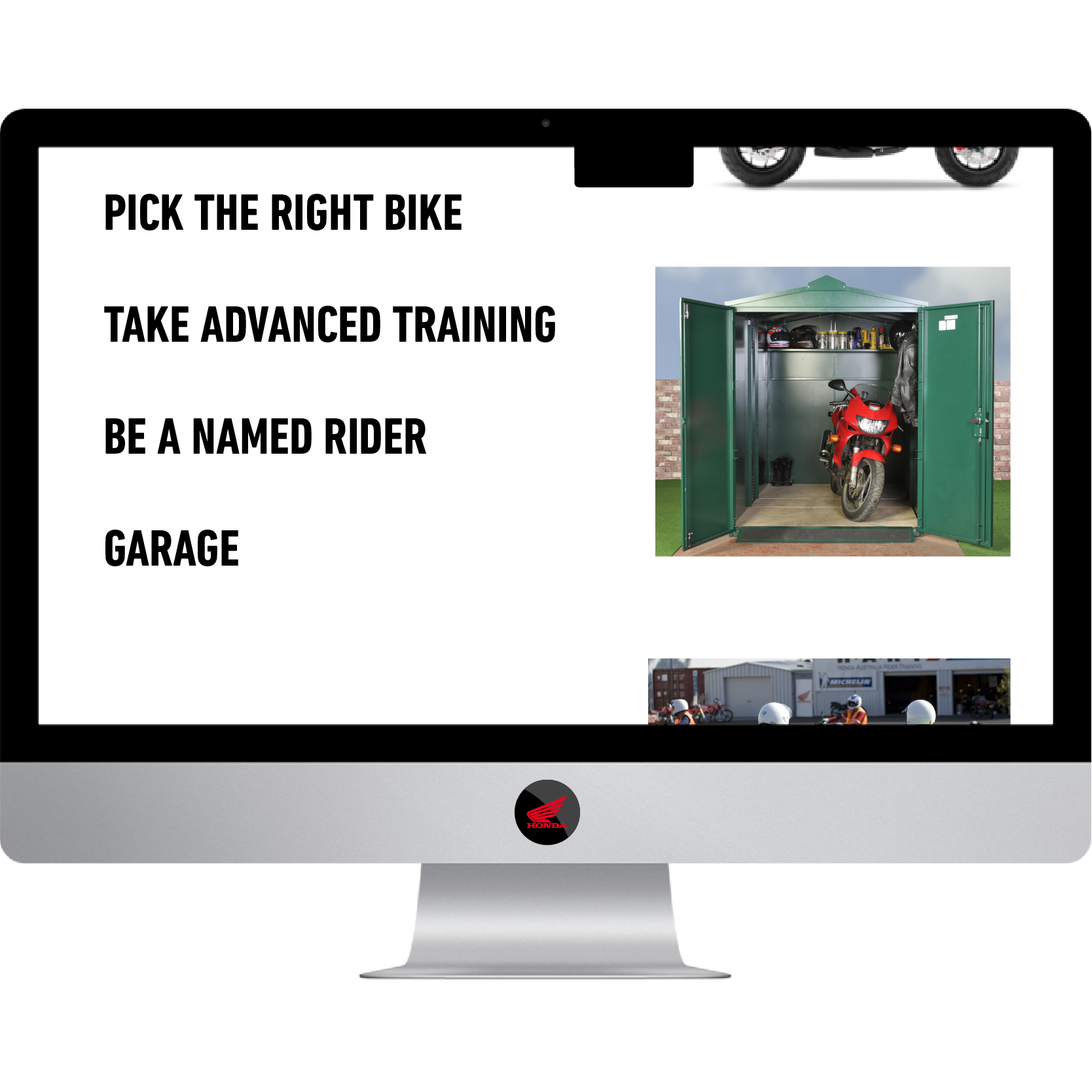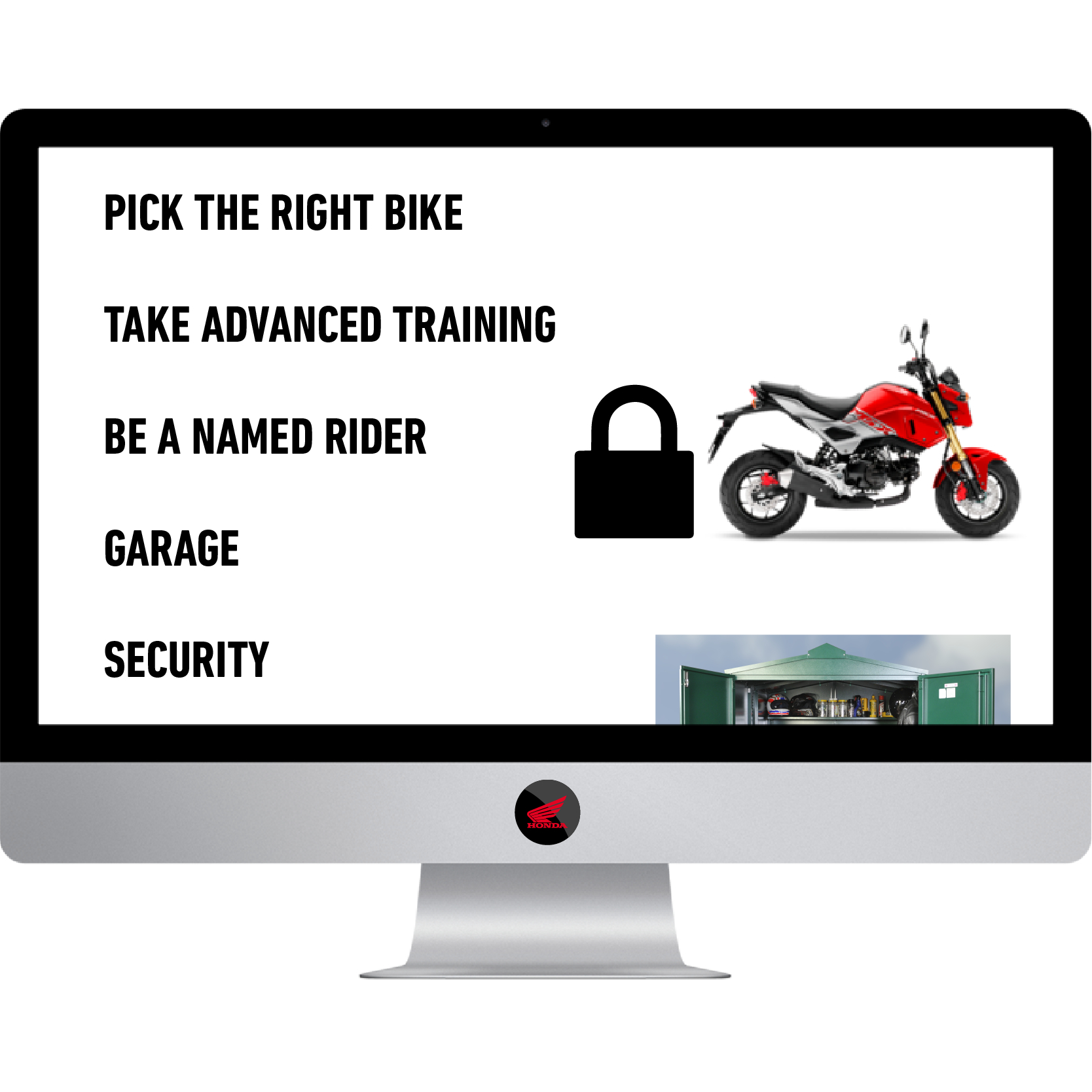 If you've been online and compared insurance quotes, the chances are you felt more depressed than that time you never got a dance at the school disco. A novice rider's insurance policy is expensive because they have no experience or track record. Here are five tips to help keep insurance bills to a minimum, from Carole Nash, a specialist bike insurer.
• Pick the right bike: choose a less sporty model
• Take advanced training: combat higher premiums by expanding on the CBT with some further training
• Consider being a named rider: build up experience as a named rider on a more experienced rider's policy, such as your parents', rather than take out your own insurance
• Garage it: if there's a garage at home, clear some space for your bike and keep it under lock and key 
• Invest in security: if you can't lock it up in a garage, fit an accredited alarm and additional lock and ground anchor, and consider using a bike cover