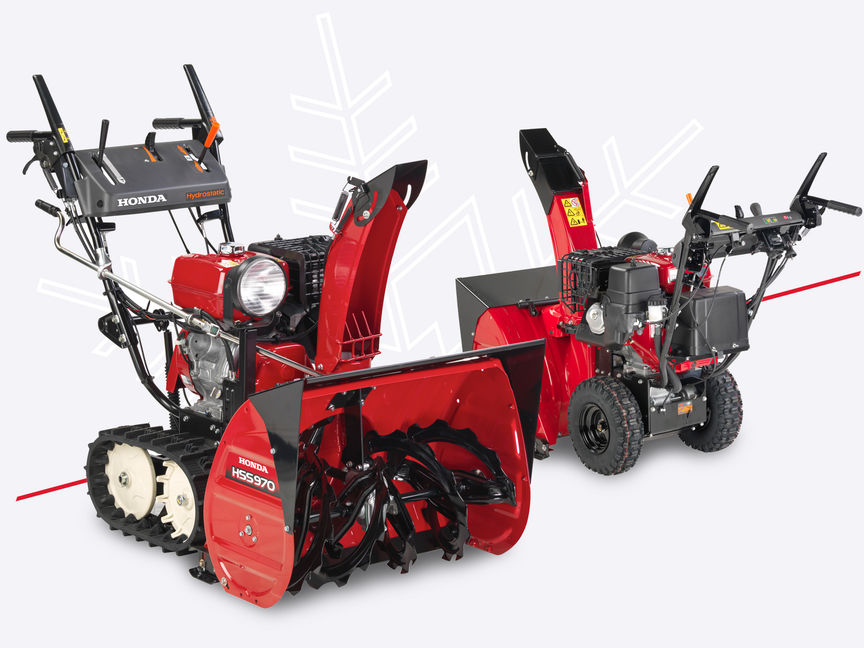 9 Series
Avalanche avengers
When it's like all the world's snow has fallen at your feet, you need a Honda 9 Series Snowthrower to help you fight back.
With top of the range features to help shift deep, deep snow, they're right at home in the thick of the action.
Clearing capacity

50

Tonnes p/h

Auger width

71

cm

Noise level

102

dB(A)

Engine power

6.3

kW
Mount Snow
The thought of shifting all that snow feels as likely as a climb up Everest.
But against layers of thick, heavy snowfall, our 9 Series Snowthrowers are right at home. Shifting up to 50 tonnes an hour, and tackling depths of up to 51cm, these mighty machines are the ultimate power product for snow clearing. They can shift an area the size of two tennis courts – 30cm deep – in under ten minutes.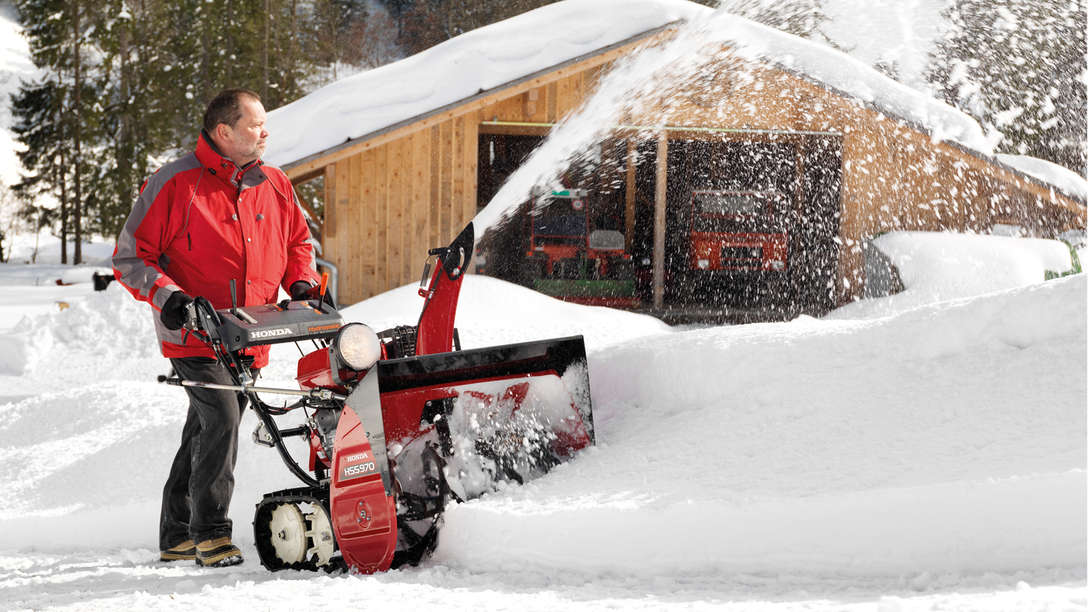 Not just a rugged face
Underneath the tough exterior are very clever ideas.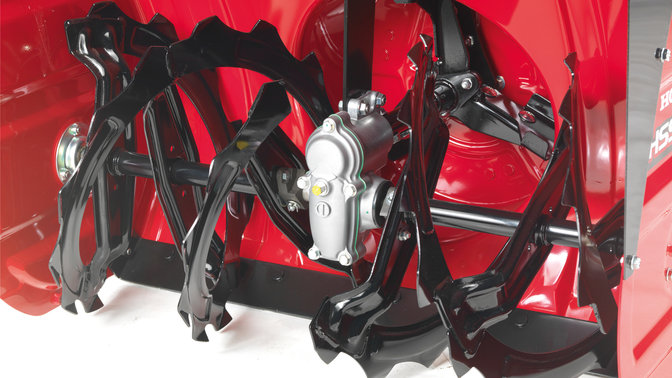 Our 9 Series Snowthrowers are big, red and powerful, but also full of smart features. Take the auger auto stop function for example – it reacts to hard, buried objects by automatically stopping the engine so the augers aren't damaged. Pretty smart, right?
Remote chute control
Each 9 Series also has an electronically controlled chute. It makes it simple to blast the snow in whatever direction you please – ideally as far away as possible.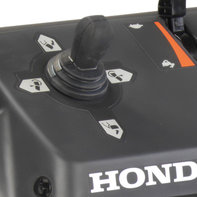 The remote chute is controlled by an easy to use joystick.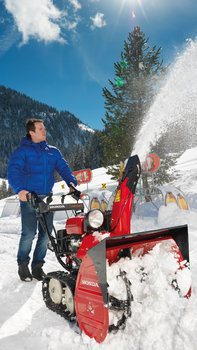 The powerhouse
To throw snow as far 16m takes a lot of effort.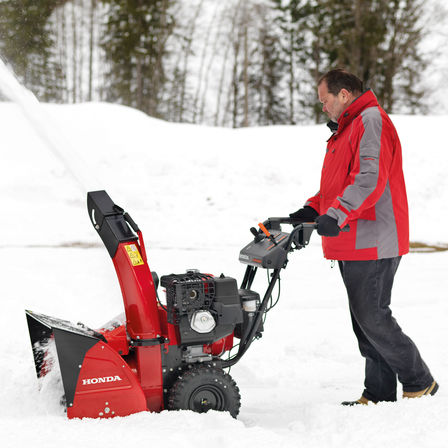 It would take many people with shovels to do the job; even so, the Honda 9 Series Snowthrower with the GX270 4-stroke engine will do it in no time at all. This engine is as reliable as it is powerful and is designed with low noise, low vibration and low emissions in mind. It's perfectly happy to start in the cold, too. As a result, they're the quietest, most comfortable snowthrowers to use. And because they consume so little fuel, the time they save is a real bargain.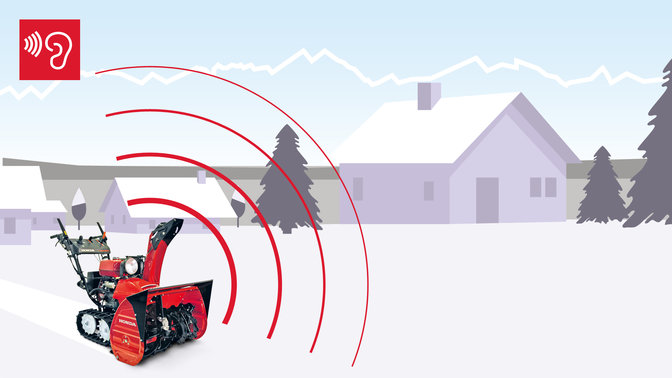 Honda Snowthrowers are the quietest on the market. We look at every single component to see how it can help minimise noise.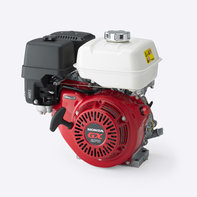 The 9 Series GX270 can run for over two hours.
When snow falls heavy
In the winter of 2010, the roof of the Metrodome sports stadium, Minnesota, USA, collapsed after bearing the weight of 17 inches of snow.
Just one cubic metre of compacted snow can weigh up to 100kg – and before you know, it can quickly build up and put a large strain on your structure. Melting ice can cause its own problems too: both leaks and ice dams on your roof can damage your property. To avoid problems with their flat-roofed buildings, Honda Snowthrower owners take to their roofs, where our snowthrowers' grip and manoeuvrability shines.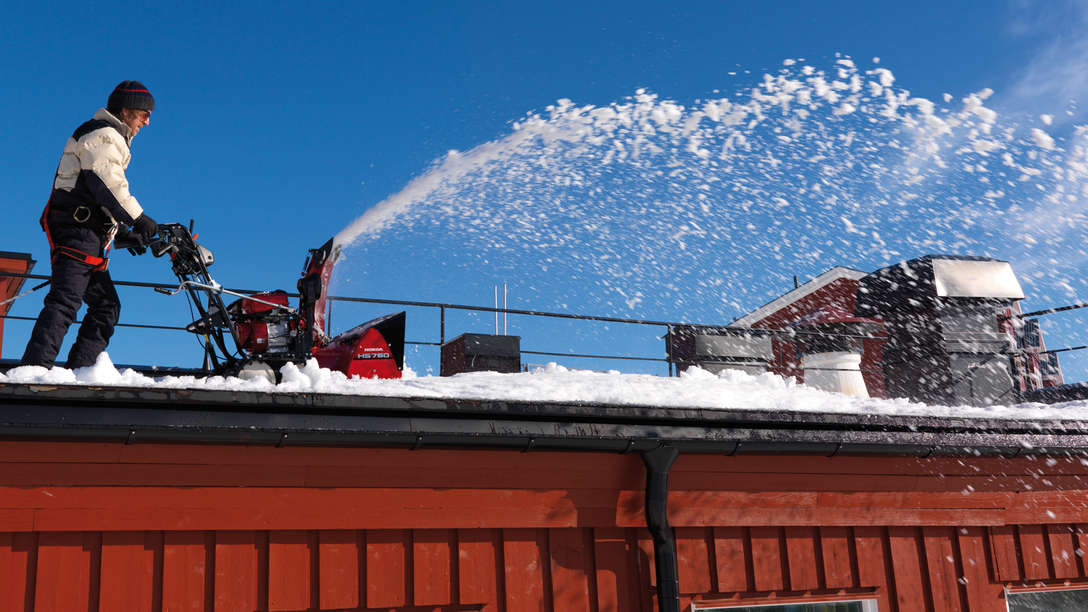 A warm feeling that lasts and lasts
The day you buy a Honda Snowthrower is the day you buy the best that money can buy.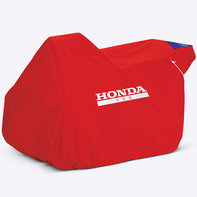 Made to measure, this specially tailored cover protects your 9 Series and keeps it in top condition.
That's why we'll back you with a manufacturer's warranty that's the best you can get. We'll stick with you all the way, covering you for parts and labour. It maintains the same value throughout the warranty period too. That means the last day of cover is as good as the first – solid and reliable just like our snowthrowers.

Timing it right
This snowthrower is equipped with a unique hour meter feature, which tells you when your next service is due and when to carry out routine maintenance. Now, doesn't that make you feel warm inside?