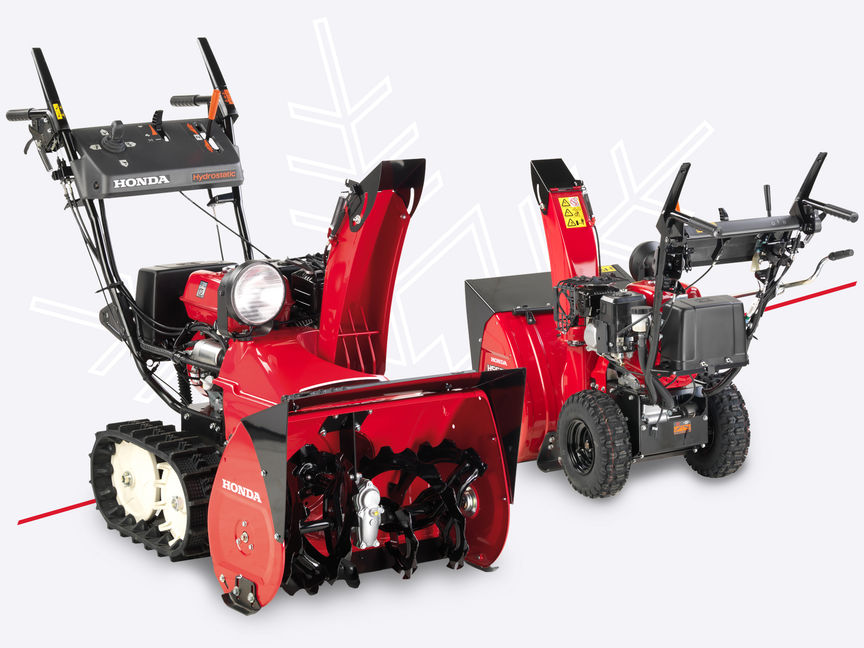 7 Series
It's all in the drive
Equipped with professional features that make snow quick and easy to shift.
Our 7 Series Snowthrowers are powerful machines. With an advanced hydrostatic drive, as well as a host of other Honda innovations, winter will be blown away.
Clearing capacity

42

Tonnes p/h

Auger width

60.5

cm

Noise level

102

dB(A)

Engine power

4.1

kW
Your snow angel
Snowthrowers that battle the blizzard.
It makes the landscape picture-postcard, but its beauty also brings a sprinkling of problems too. Snow makes life difficult. Our capable 7 Series Snowthrowers are perfect for snow up to 51cm high – that's up to your knees. Shifting 42 tonnes an hour, they can clear an area the size of two tennis courts – under 30cm of snow – in just over ten minutes. Spare five for a hot drink afterwards.
It's snowing features
Our 7 Series Snowthrowers are solid, and packed with ingenious ideas.
There's lots of amazing stuff going on inside our snowthrowers – all working together so you get the best possible result. For example, they're the first in our range to have a hydrostatic drive; it gives you the best possible handling of the machine's speed.
Not all snow falls equal
That's why the height-adjustable auger is so useful. It lets you change the auger height for different snow conditions – be it waist deep or just a light but tough covering of ice, it'll be gone before you know it.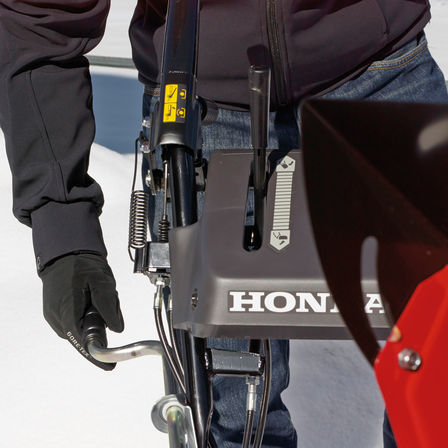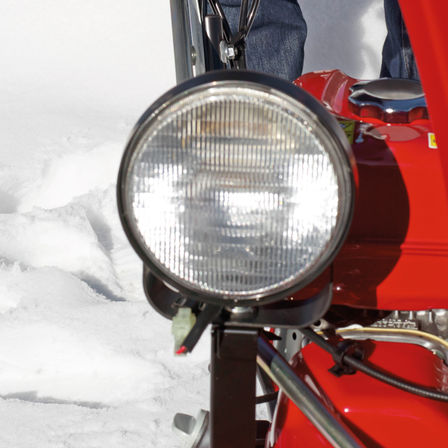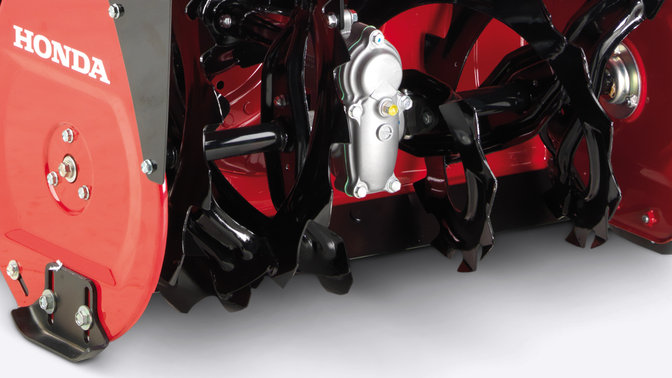 There are two 7 Series snowthrowers to choose from
Each with different features and clearing capacity.
| | |
| --- | --- |
The powerhouse
To throw snow as far 14m takes a lot of effort.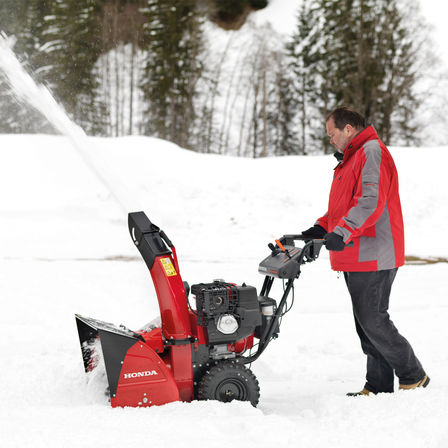 It would take many people with shovels to do the job; even so, the Honda 7 Series Snowthrower with the GX200 4-stroke engine will do it in no time at all. This engine is as reliable as it is powerful and is designed with low noise, low vibration and low emissions in mind. It's perfectly happy to start in the cold, too. As a result, they're the quietest, most comfortable snowthrowers to use. And because they consume so little fuel, they're easy on your pocket, too.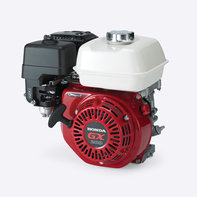 The 7 Series GX200 can run for over an hour and a half.
When snow falls heavy
In the winter of 2010, the roof of the Metrodome sports stadium, Minnesota, USA, collapsed after bearing the weight of 17 inches of snow.
Just one cubic metre of compacted snow can weigh up to 100kg – and before you know, it can quickly build up and put a large strain on your structure. Melting ice can cause its own problems too: both leaks and ice dams on your roof can damage your property. To avoid problems with their flat-roofed buildings, Honda Snowthrower owners take to their roofs, where our snowthrowers' grip and manoeuvrability shines.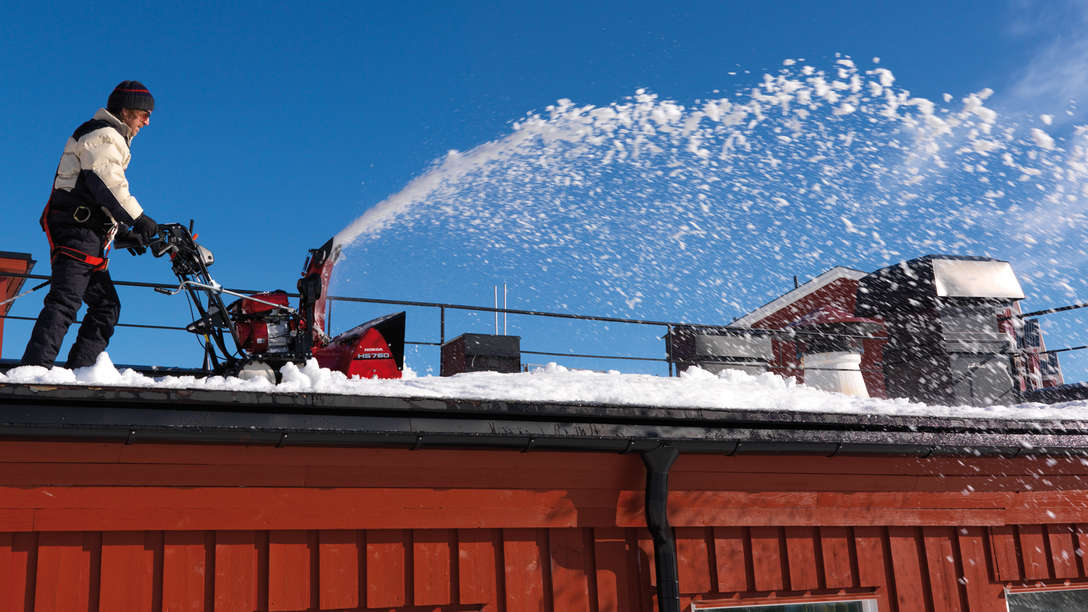 A warm feeling that lasts and lasts
The day you buy a Honda Snowthrower is the day you buy the best that money can buy.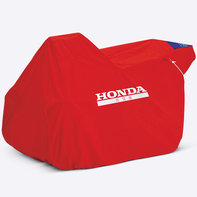 That's why we'll back you with a manufacturer's warranty that's the best you can get. We'll stick with you all the way, covering you for parts and labour. It maintains the same value throughout the warranty period too. That means the last day of cover is as good as the first – solid and reliable just like our snowthrowers.

Timing it right
This snowthrower is equipped with a unique hour meter feature, which tells you when your next service is due and when to carry out routine maintenance. Now, doesn't that make you feel warm inside?