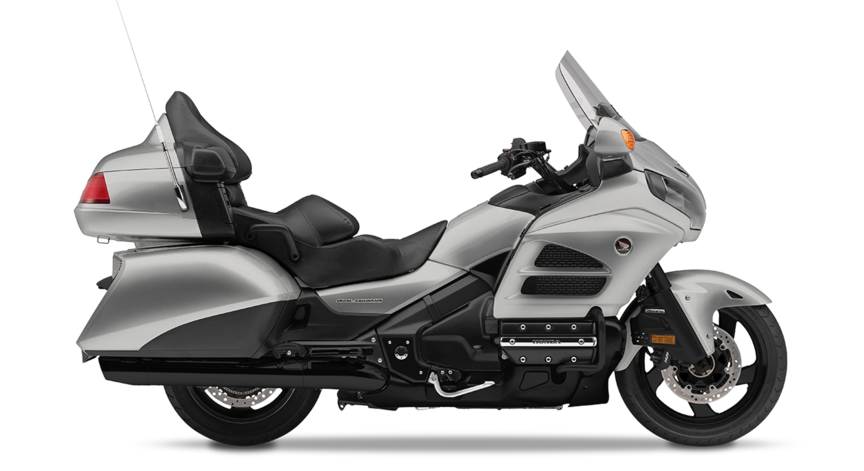 Gold Wing
Unmistakable presence
Travel first class.
Since 1975, the Gold Wing has set the standard for a luxurious tourer. No other two-up motorbike can match the combination of power and refinement. Travel Gold Wing class and discover a supremely comfortable and rewarding way to see the world.

Luxurious comfort
Even a long tour never feels long.
Luxury is fitted as standard, but underneath the surface is a powerful touring machine. The unique fuel-injected 1832cc flat-six engine delivers tireless power with amazing smoothness and lack of noise. The Gold Wing's five-speed gearbox comes complete with overdrive and shaft final drive. The result is smooth power with low cruising revs, more comfort and less fuel use.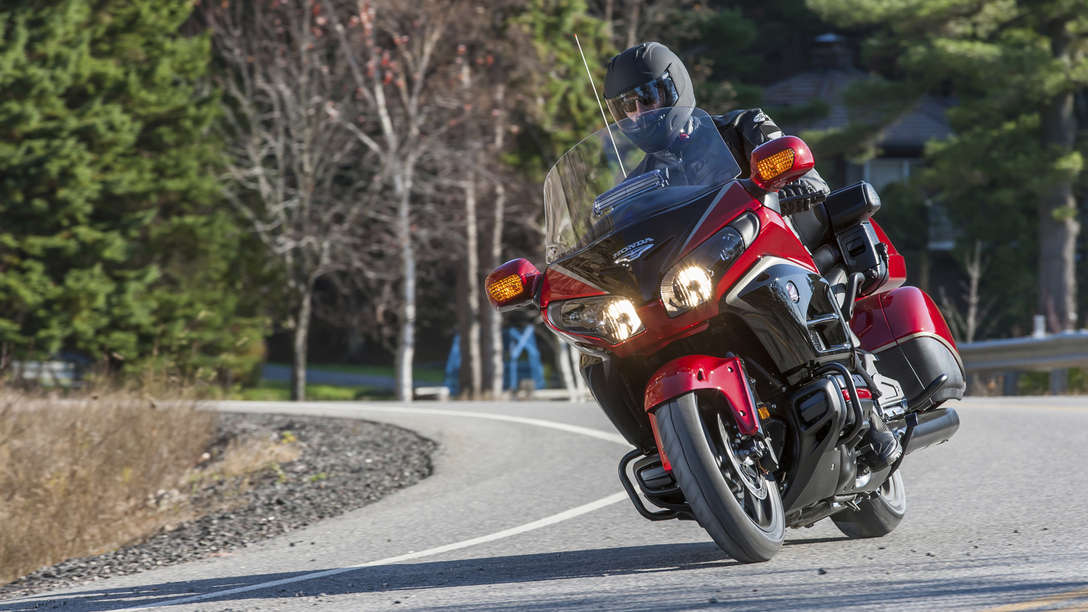 Take a closer look
It's a perfect inter-continental travel companion for two including luggage.
Turbine-like power

At the heart is the unique 1832cc flat-six engine which delivers smooth and ample power and torque with little vibration, helping minimise rider fatigue and maximise riding pleasure.


Brake reliability

The Gold Wing features our innovative Combined Anti-lock Braking System (C-ABS) for safe handling and braking, even when fully loaded. For security, there's also a remote-control key lock and open alert, plus a horn-actuated bike locator.

Previous
Next
/
Defining luxury
The front fairing has been specially designed to improve protection against wind and weather.
If the weather does change for the worse, it's good to know there's heated handlebar grips, heated seats and a foot warming system. There's also a windscreen-adjustment system with six height settings. Suddenly winter rides feel like summer again.
No need to pack light
Between the fairing pockets, top box and larger panniers, the Gold Wing boasts over 150 litres of luggage capacity. The specially-designed luggage features a remote-control key lock.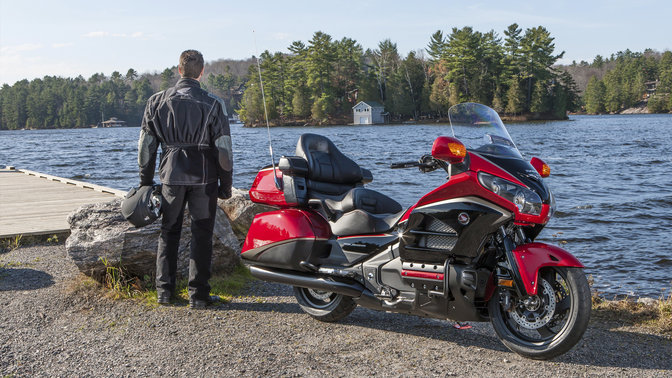 The Gold Wing's powerful engine is housed in a lightweight rigid aluminium frame, giving the bike surprising agility and easy manoeuvrability.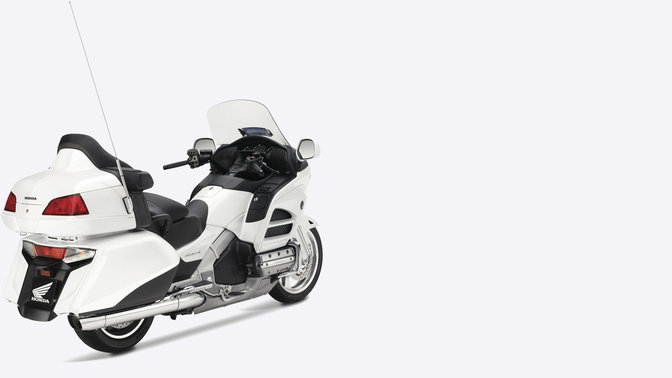 With power comes responsibility and with the HECS3 catalytic converter, there's all the fun of a big engine, with half the emission levels needed for EURO 3 compliance.
Extra comfort and style
So many options - so make it yours.
To enhance your Gold Wing's appeal even further, there is a selection of Honda Genuine Accessories available to ensure your motorcycle suits your style and every need.

Fit for purpose
At Honda we design and build a comprehensive range of accessories to our specifications, ensuring a precision fit, superior function and integrated design.