Lawn and Garden 'How To' Series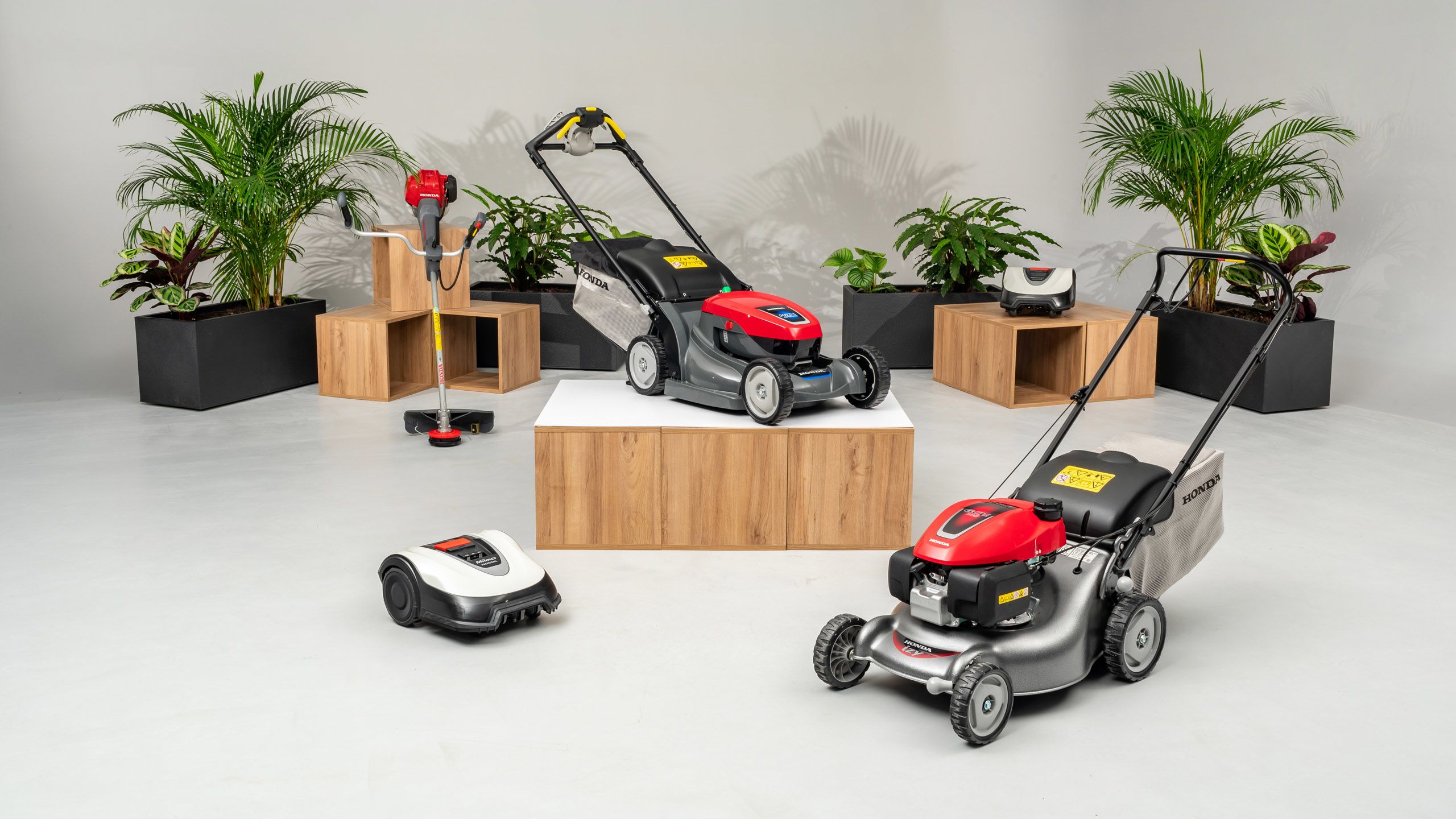 It's been an unseasonably mild November. So mild, that the sudden drop in temperature may have come as a bit of a surprise...and we may have forgotten that it's once again time to pack up our lawnmowers. 

While it's tempting to lock the shed and leave it until spring, preparing our mowers and machines before storing – whether petrol, battery or robotic – is key to keeping them in good trim for 2022 and beyond. 

Today, we'll be showing you how to care for your Honda products, to ensure that they're ready for their winter hibernation.
How do I clean and store my petrol mower?
After working hard all spring, summer and autumn, your lawnmower is going to need a good clean. Thoroughly cleaning your machine is perhaps one of the most important and overlooked tasks before storage. Not only will it prevent damage, it can also extend the life of your trusty garden companion.
The following guide will take you through the process of cleaning and storing your petrol lawnmower step-by-step.
How to clean your petrol lawn mower for winter
How to store your petrol lawn mower for winter – emptying the fuel tank
How do I empty the fuel tank in my petrol mower?
Another important thing to keep in mind is that fuel deteriorates over time. This means it loses combustibility, and is the reason many people struggle to get their mower to start come springtime. 
If you've ever tried to use a lawnmower with last year's petrol, you'll already know how frustrating this can be. To prevent any issues, you will need to properly drain your mower – we'll show you how to empty the fuel tank step-by-step.
How do I change the oil in my petrol mower?
Once your mower is free from fuel, we're ready to change the oil. Like your car, a mower's oil level must be maintained. It's best to change it once yearly – so right now is the perfect opportunity. 
In this video we'll show you how to drain, refill and check the oil in 6 easy steps. Always remember to use the dip stick to ensure it is at the correct level, as too much or too little can have an impact on performance.
How to drain and change the oil in your petrol lawn mower
How do I clean and store my battery mower?
It's time to get some gloves on and get to work. Moisture from grass and mud can damage our mowers, so cleaning is an essential step in the storage process. It's also important to ensure you avoid wetting the motor and electrical components.
Once you're finished, remove the battery and store it in a shed or garage. The following section will guide you step-by-step on how to prepare your lawnmower for the cold months ahead.
How to clean your battery lawn mower ready for winter
How to store your battery lawn mower for winter – charging and removing the battery
How do I store the battery in my mower?
Remember that the battery should never be stored with your machine during winter, as extreme temperatures can cause permanent damage. To preserve the life of your battery, charge it until it's partially charged, remove it, and store in a dry, cool place – we recommend somewhere indoors. For further details, see our step-by-step on how to store the battery
How do I clean and store my robotic mower?
It may be a clever bit of kit, but your Miimo will still need a little helping hand before storing.
It shouldn't need too much elbow grease as your Honda Miimo robotic lawnmower works by trimming tiny amounts at a time. Once clean, ensure the battery is charged up until it is partially charged full before storing. This will keep it in optimum condition. See our step-by-step guide on storing your robotic lawnmower for winter for more information.
How to clean and prepare your Honda Miimo robotic lawn mower for winter storage
How to unplug and store your Miimo robotic lawn mower for winter storage
How do I unplug and store my robotic mower?
Whilst the boundary wire can be left in the ground, it is recommended that you store the Miimo's docking station, transformer and power cables with the machine itself during winter months. 
Follow the steps in the video to ensure all electrical components are protected from the elements, and don't forget to shield the boundary wire terminals in a waterproof box too.
How do I clean and store my brushcutter?
Now that you've taken care of the lawnmower, don't forget the other tools! Your brushcutter will also require an all round clean before storing. The step-by-step instructions will guide you through the entire process, and teach you the best way to care for your Honda machine – including cleaning the cutter head and changing the nylon cord. 
How to clean your brushcutter and change the nylon cord ready for winter storage
You can now rest assured that your Honda power products will be safe and sound, ready for use next spring. Taking that little bit of extra time to care for your machine before winter will extend the life of your Honda.
If you're unsure about any of the steps listed, contact your local dealer below, and they'll be happy to assist you with any questions or queries. We also recommend booking in a full service at least once a year to keep your lawnmower performing at its best.