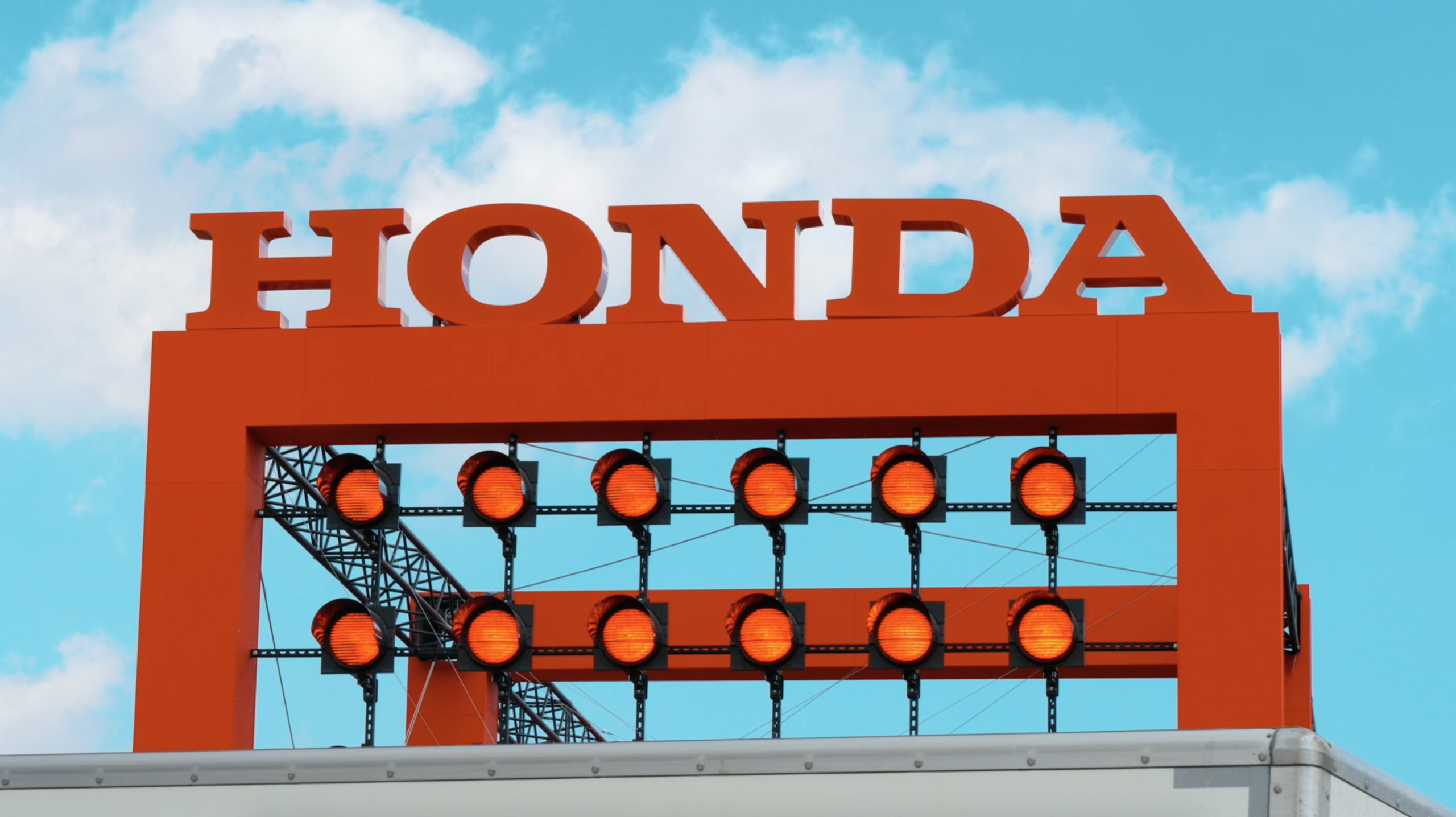 Good morning from the Honda team. It's not coming home and we're all gutted about England losing last night, but Gareth Southgate's boys still did us proud. The sun is shining and the 2018 Goodwood Festival of Speed is under way with a four-day celebration of motorsport to look forward to.
We are are proud to be back at Goodwood as the Festival of Speed celebrates its Silver Jubilee. We'll be making our contribution throughout the four days and here's our incredible new stand.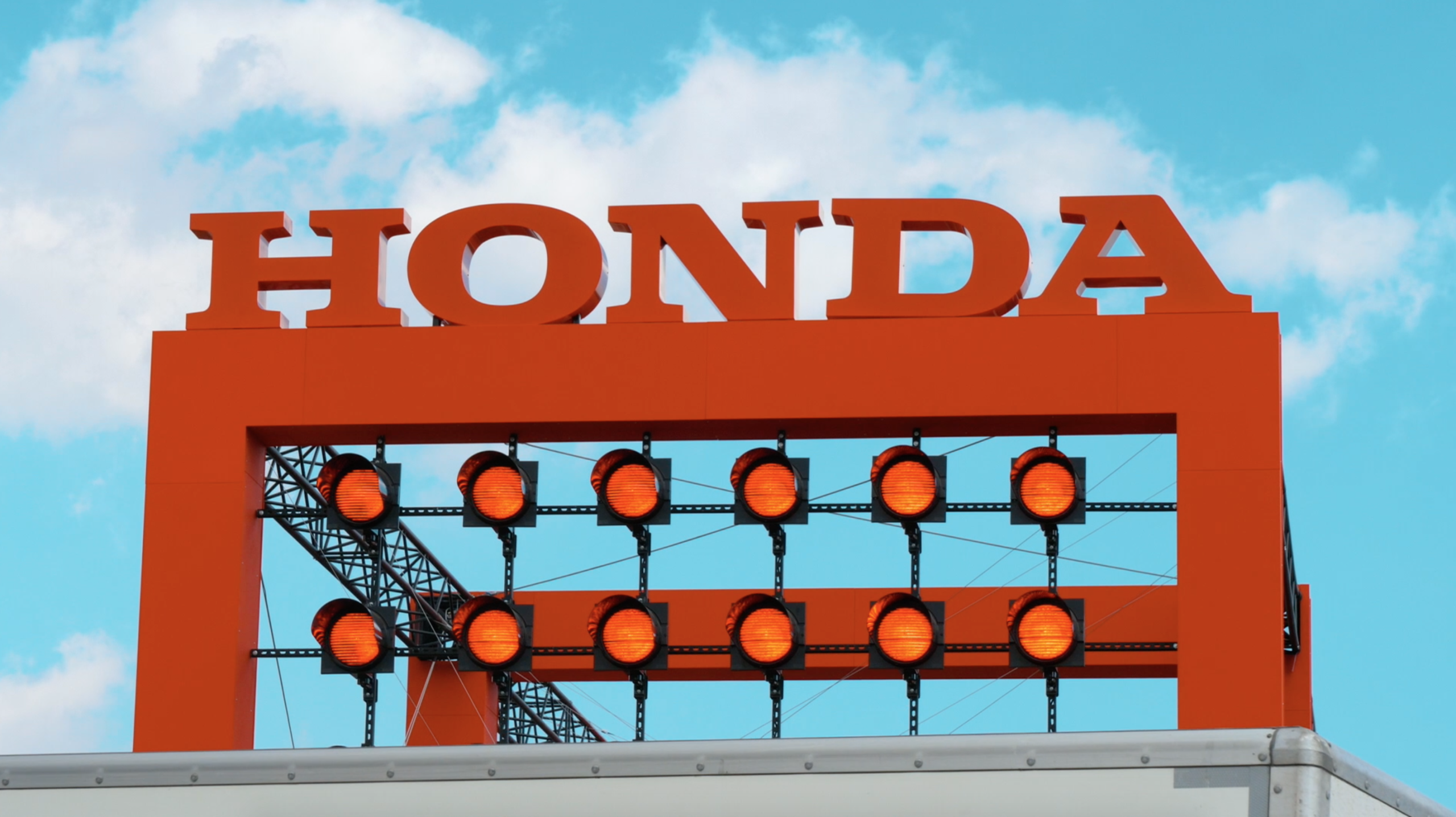 Come and see us at our usual location over the bridge from the main house. We're reflecting the anniversary theme this year with a stand inspired by our proud racing heritage featuring a starting grid, pit lane garages and a grandstand. We'd love to see you and have some other surprises in store for visitors! All are welcome!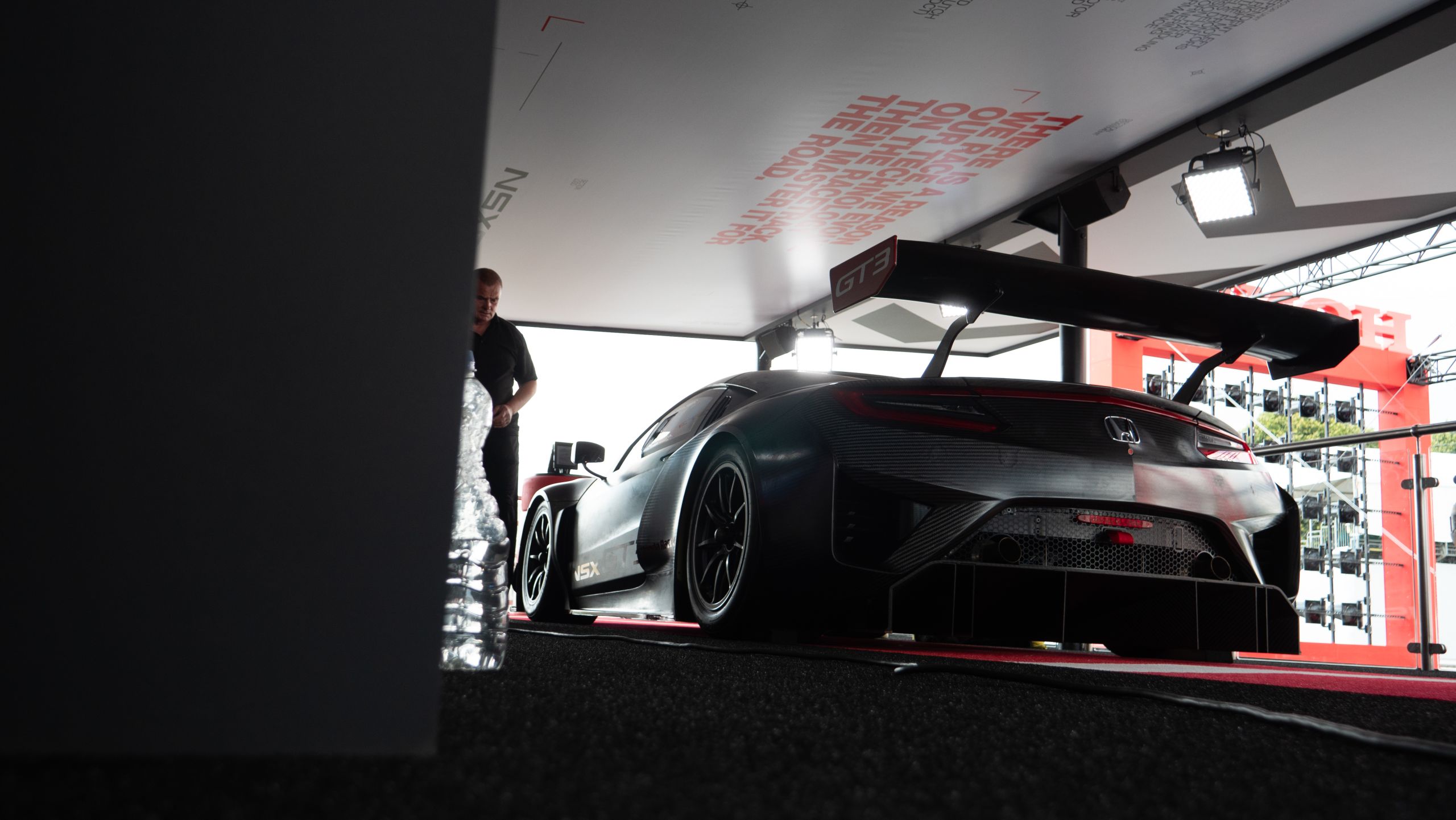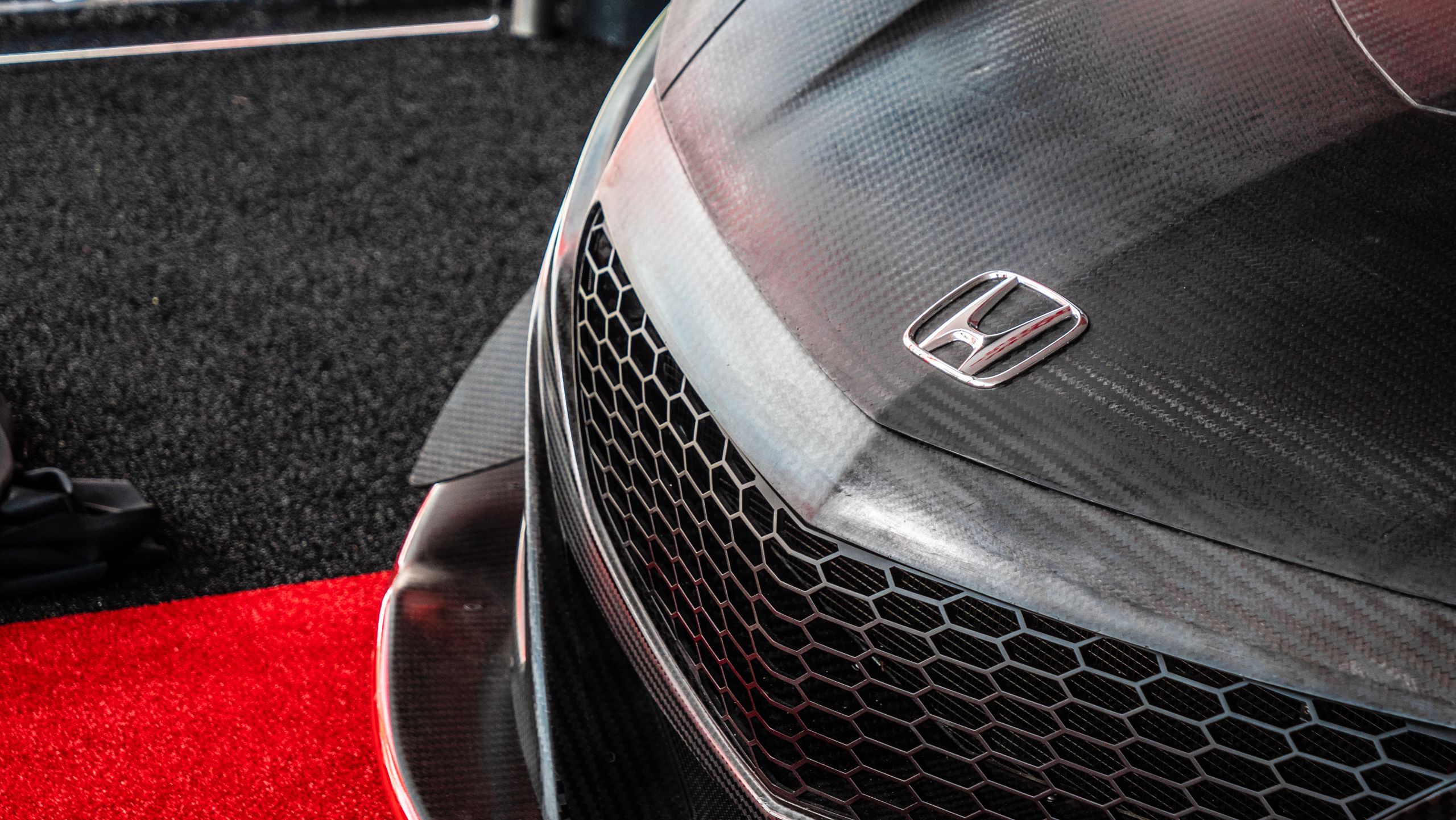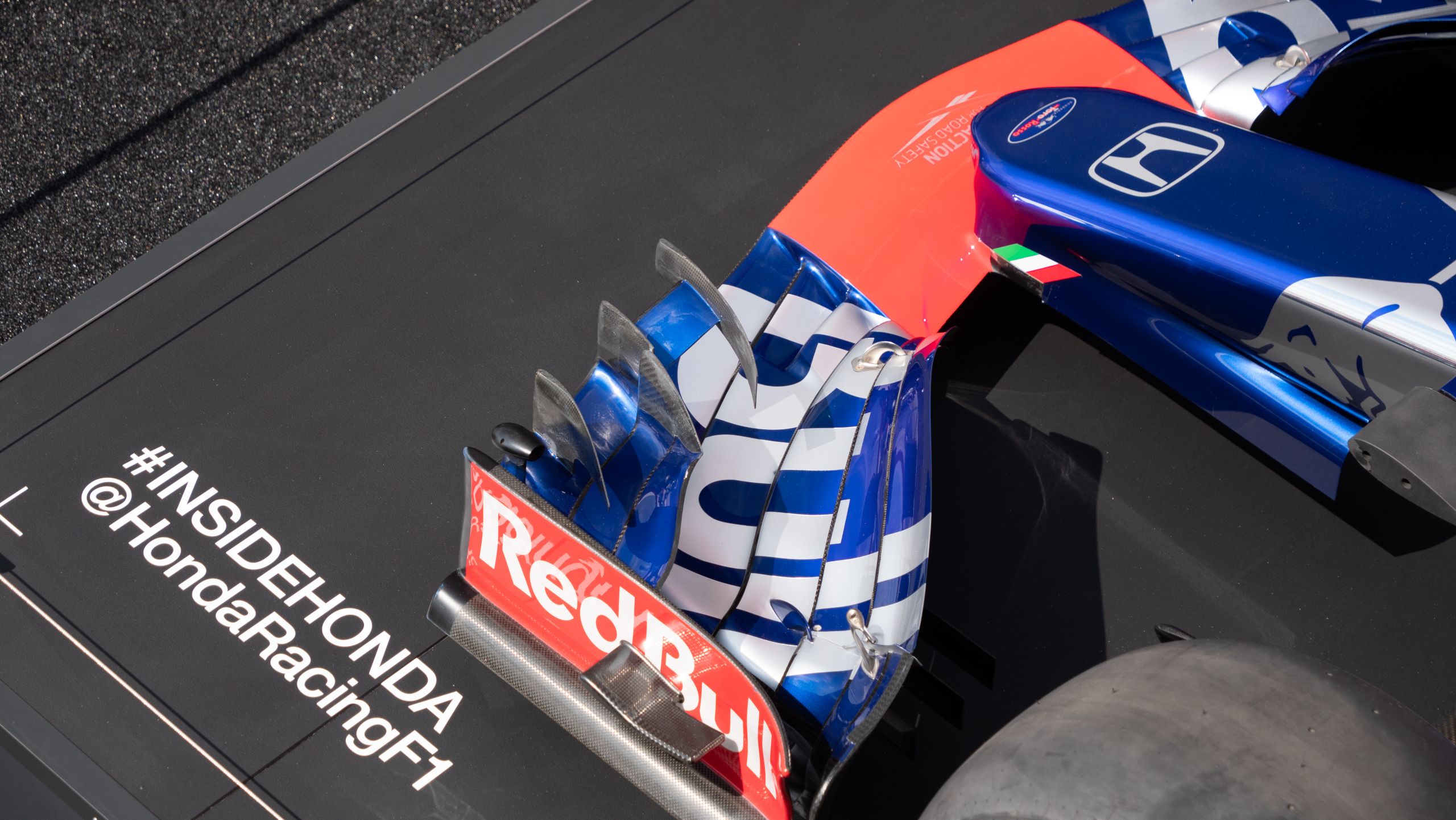 NSX-gt3
"Just look at it! This thing will cut the air like a Hattori Hanzo blade, no doubt about it"
Engine: 3.5 litre, twin turbocharged V-6
Gearbox: Six speed sequential shift
Weight: 1240 kgs
Manufacture: Marysville, Ohio
Price: Approx £416,000 (available for race teams only)
Jenson Button is showing no signs of slowing up as he enters his 39th year. In fact, he has the best of many motor racing worlds, keeping a competitive foot in Formula 1 while testing himself in other racing formats.
He has had a long and happy relationship with Honda and last year made his Super GT debut in the Honda NSX-GT for Team Mugen in the gruelling Suzuka 1000km race, overcoming two punctures and a penalty to finish 12th with team mates Daisuke Nakajima and Hideki Mutoh in the 46th and final event. Bertrand Baguette and Kosuke Matsuura won the race for Nakajima Honda.
His appetite for Super GT was whetted after he drove an NSX Concept-GT at a Honda racing day the previous year and now he's hooked.
The Suzuka event was only the second time Button had raced competitively since the last race of the 2016 F1 season in Abu Dhabi.
He currently competes for Team Kunimitsu in the Japanese Super GT.
His long and successful career started with karting aged 8 and he cites the "incredible" support of his father John, who died in 2014, as a major factor behind his success.
It is for Formula 1 that he is best known of course and after making his debut in 2000 he is second only to the great Michael Schumacher in the all-time list of race starts, racing for Williams, Benetton and Honda until their withdrawal from the sport in 2008 and subsequently Brawn and McLaren.
"My time at Honda was amazing, some of my best times in Formula 1." -Jenson Button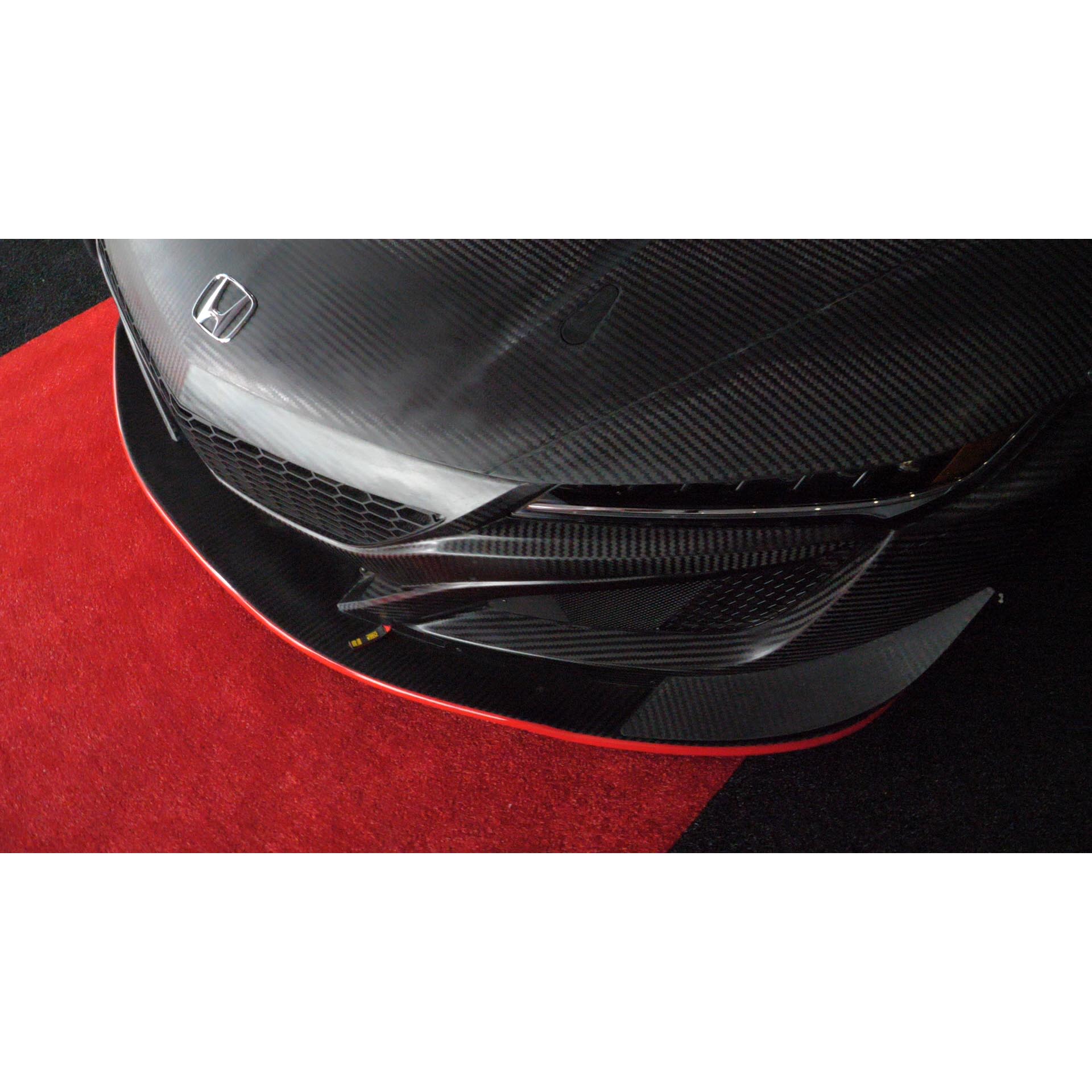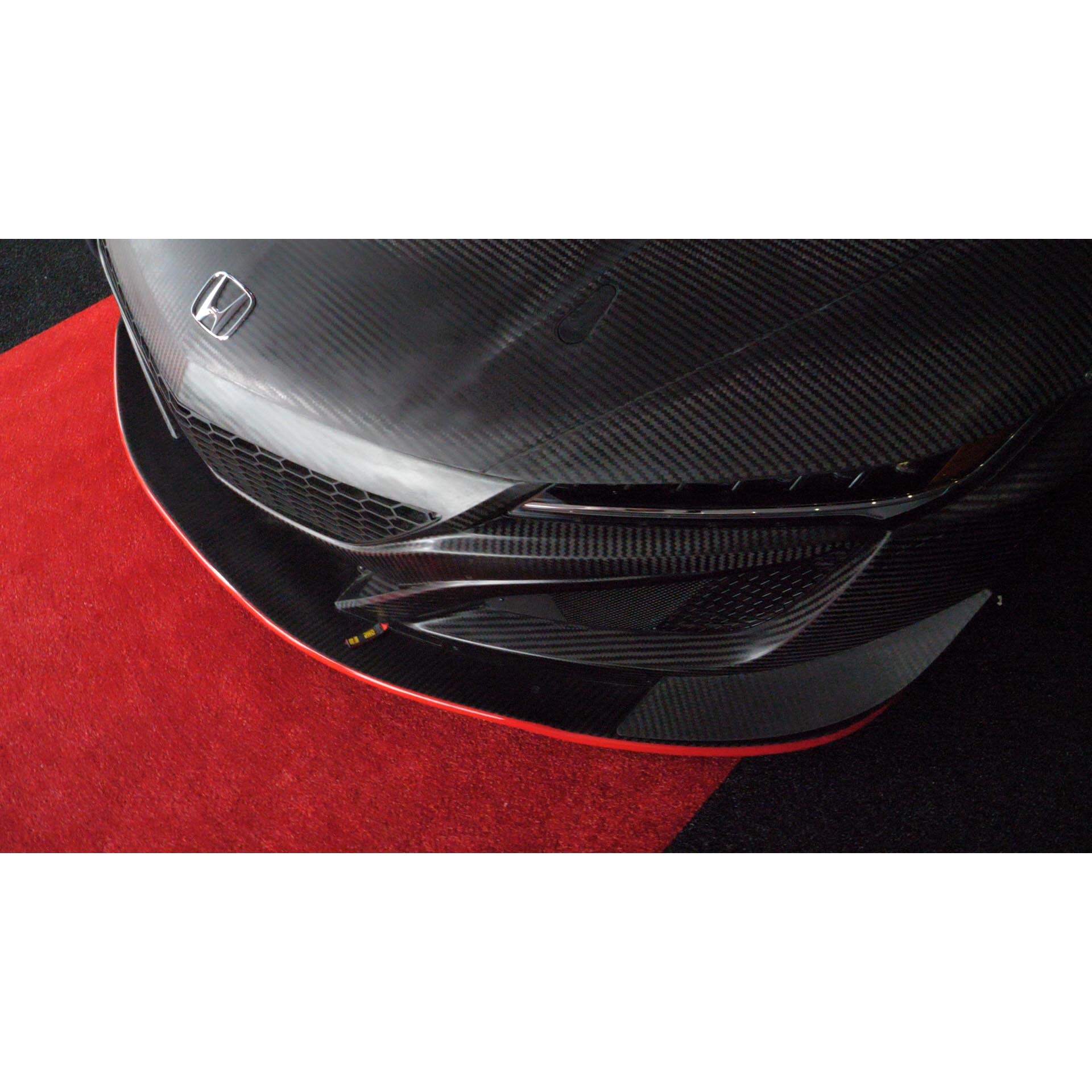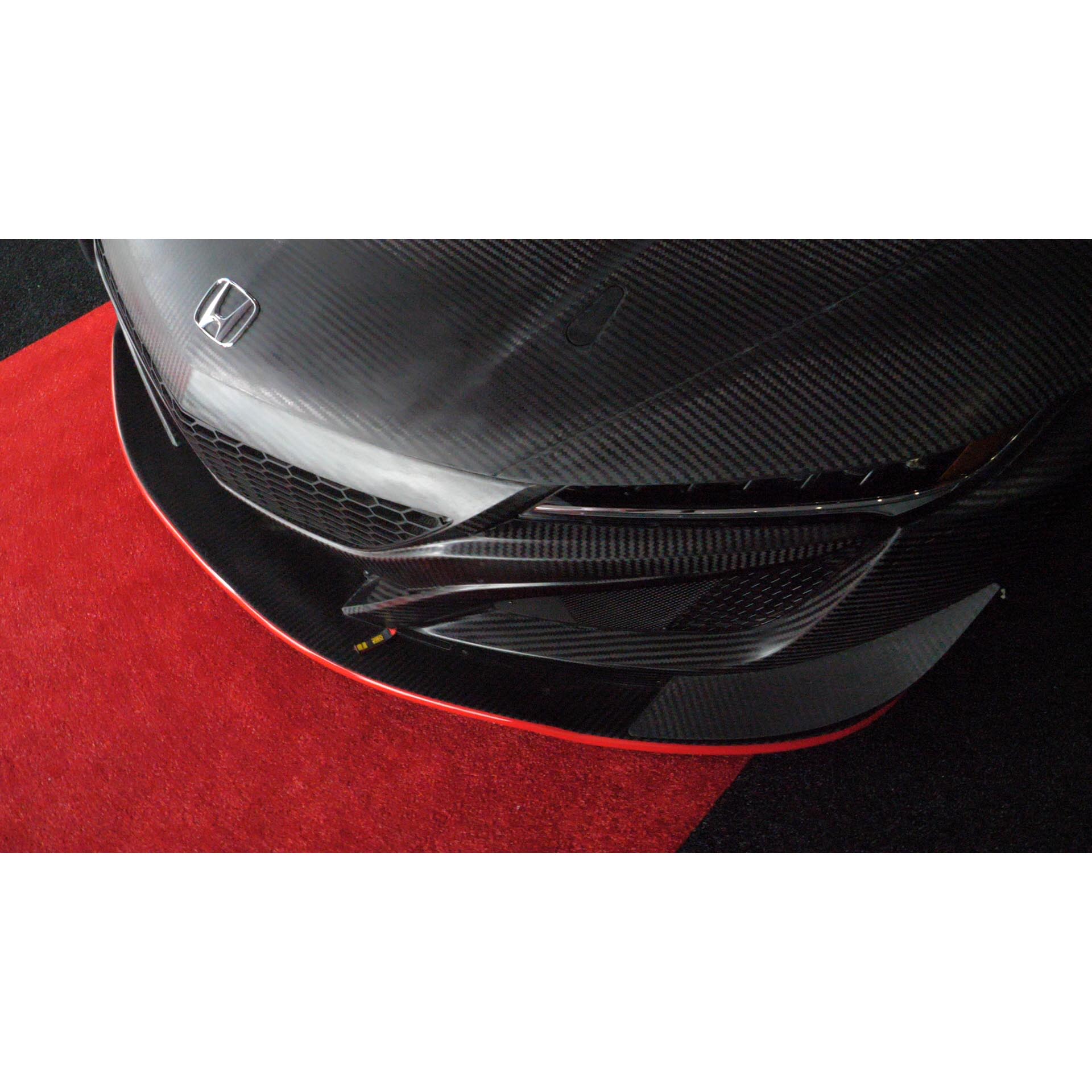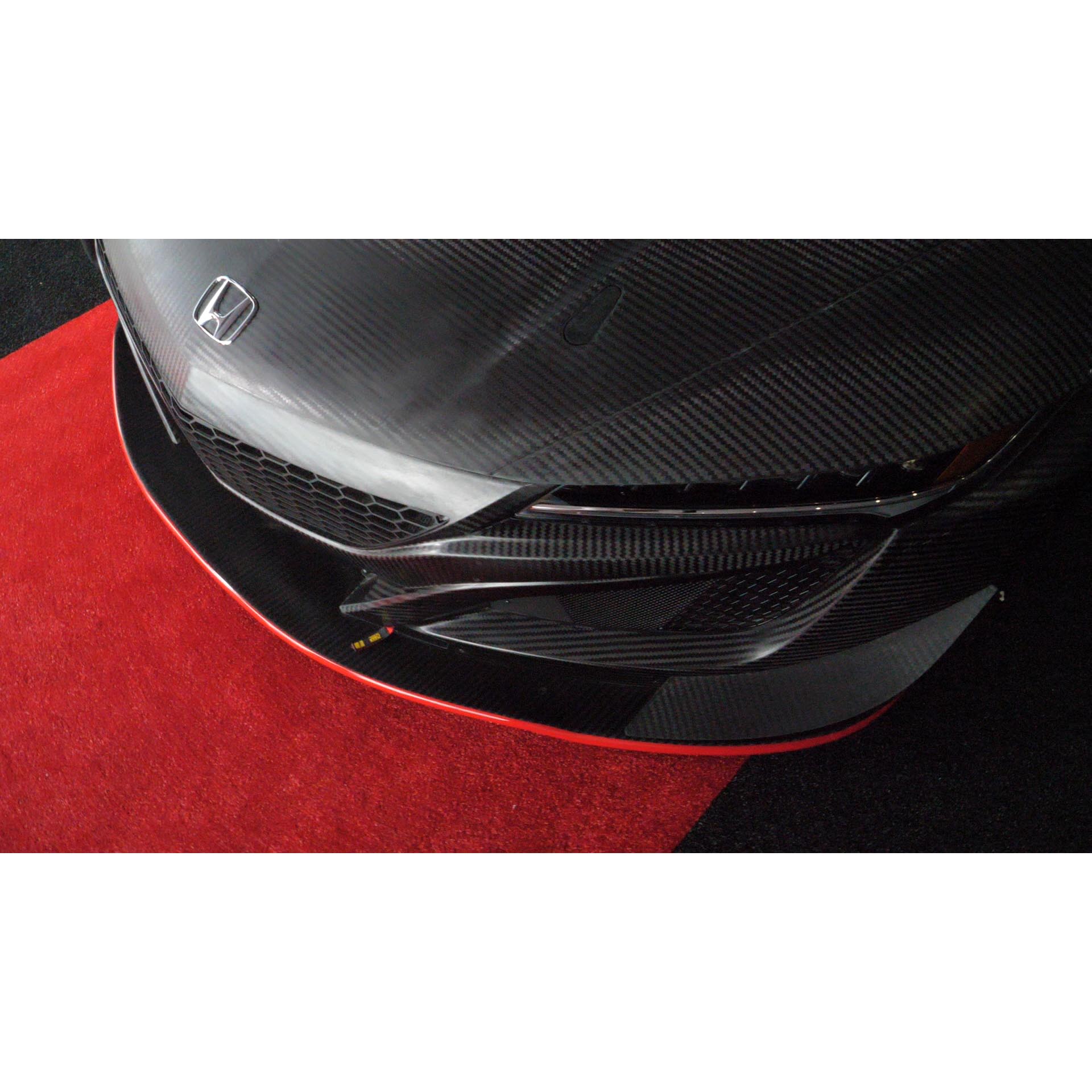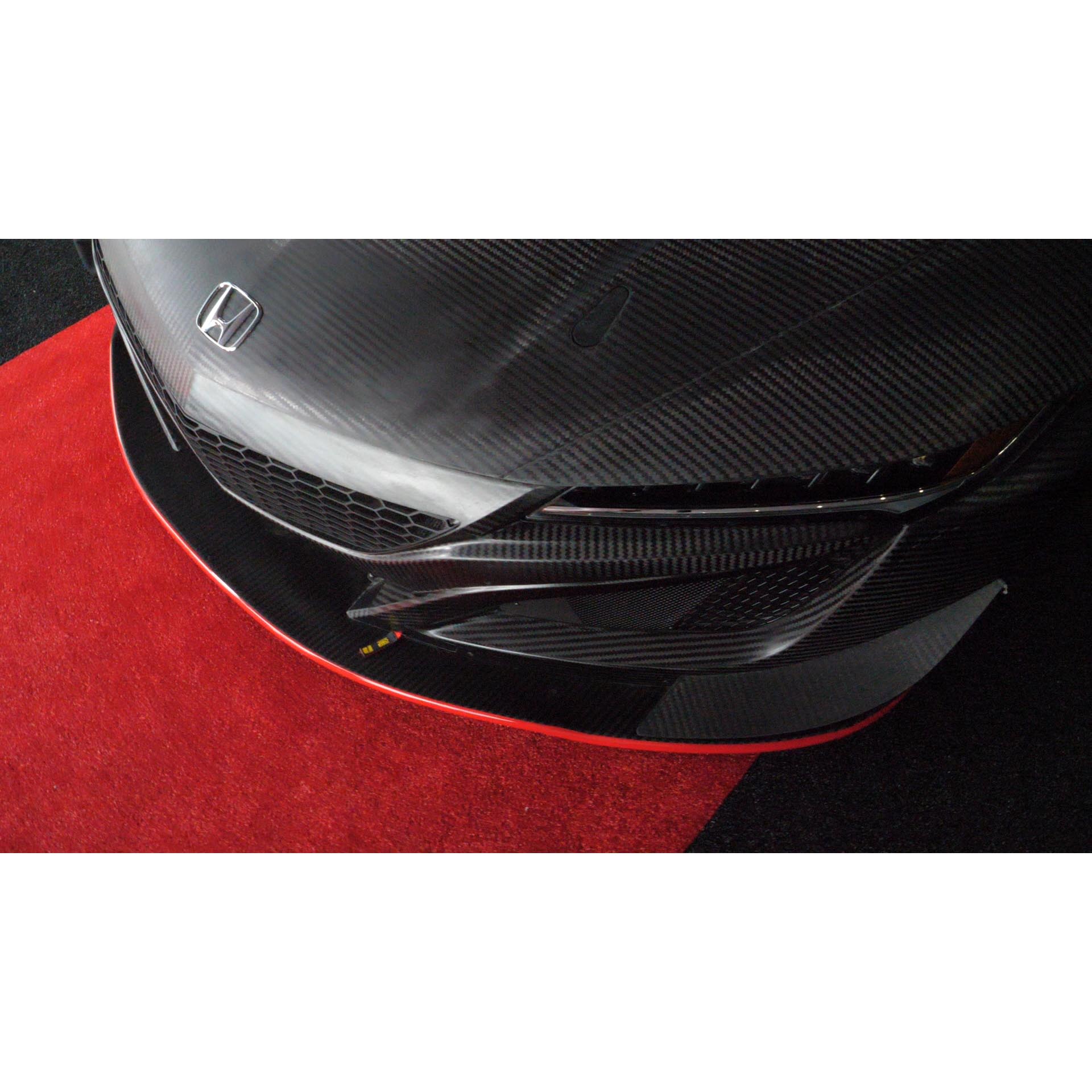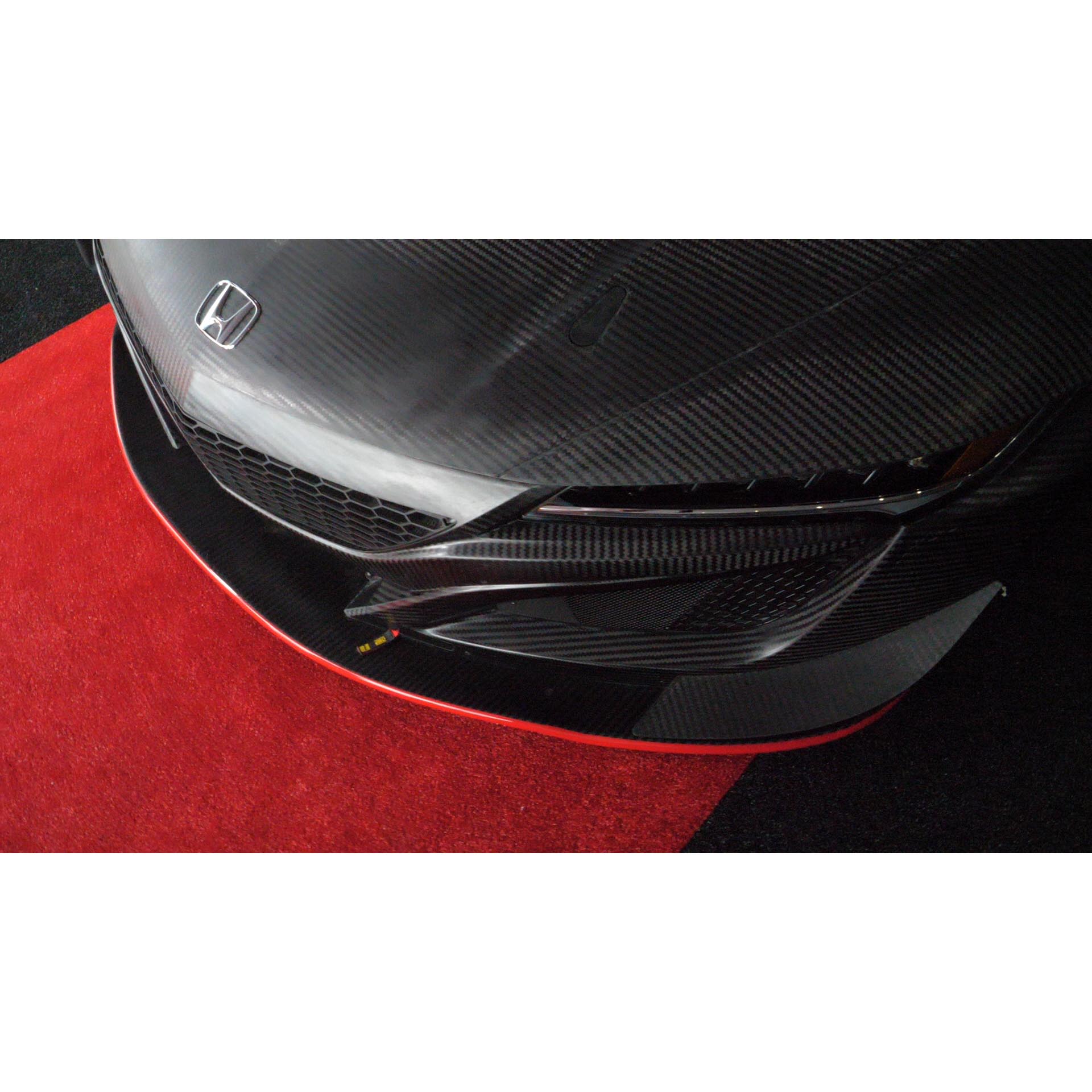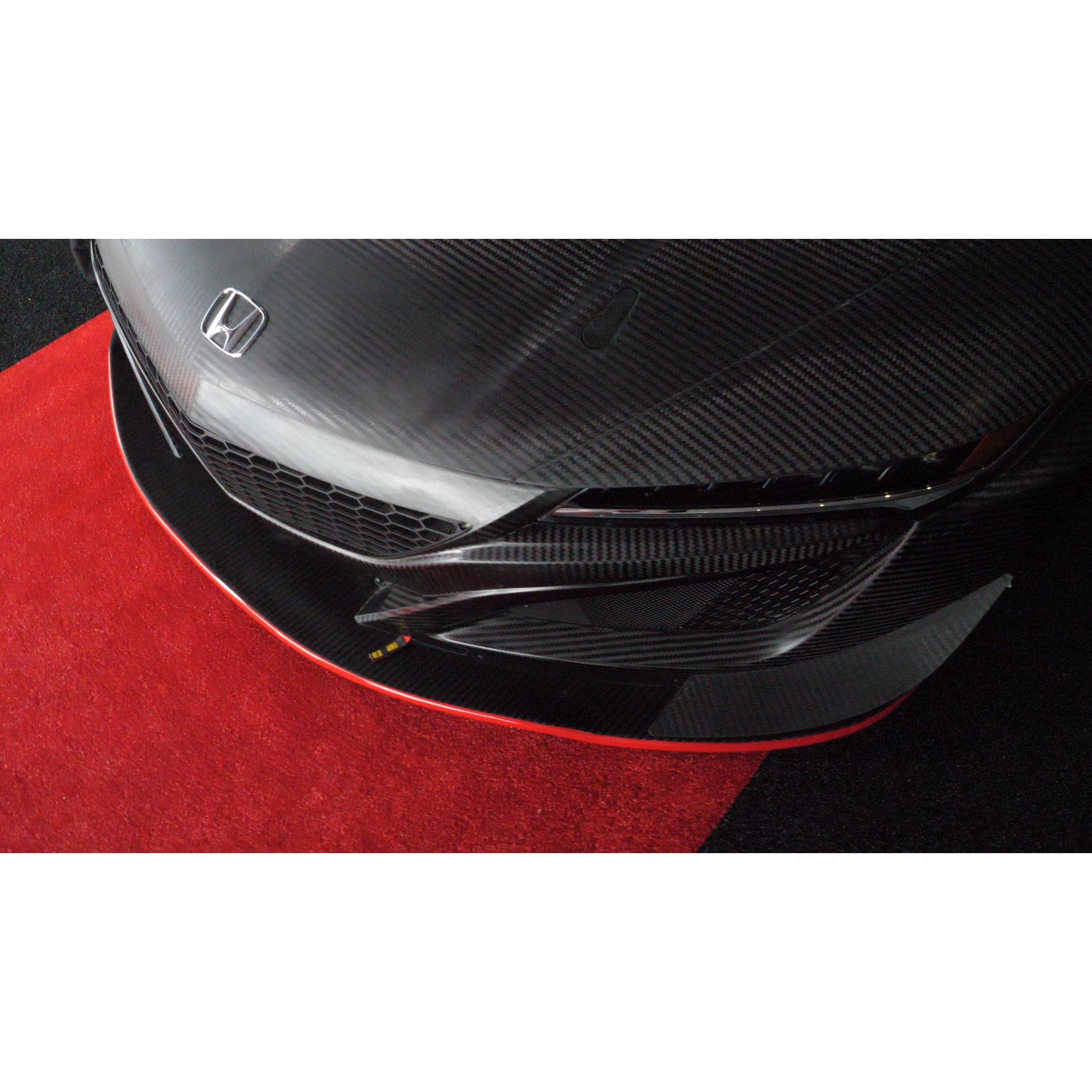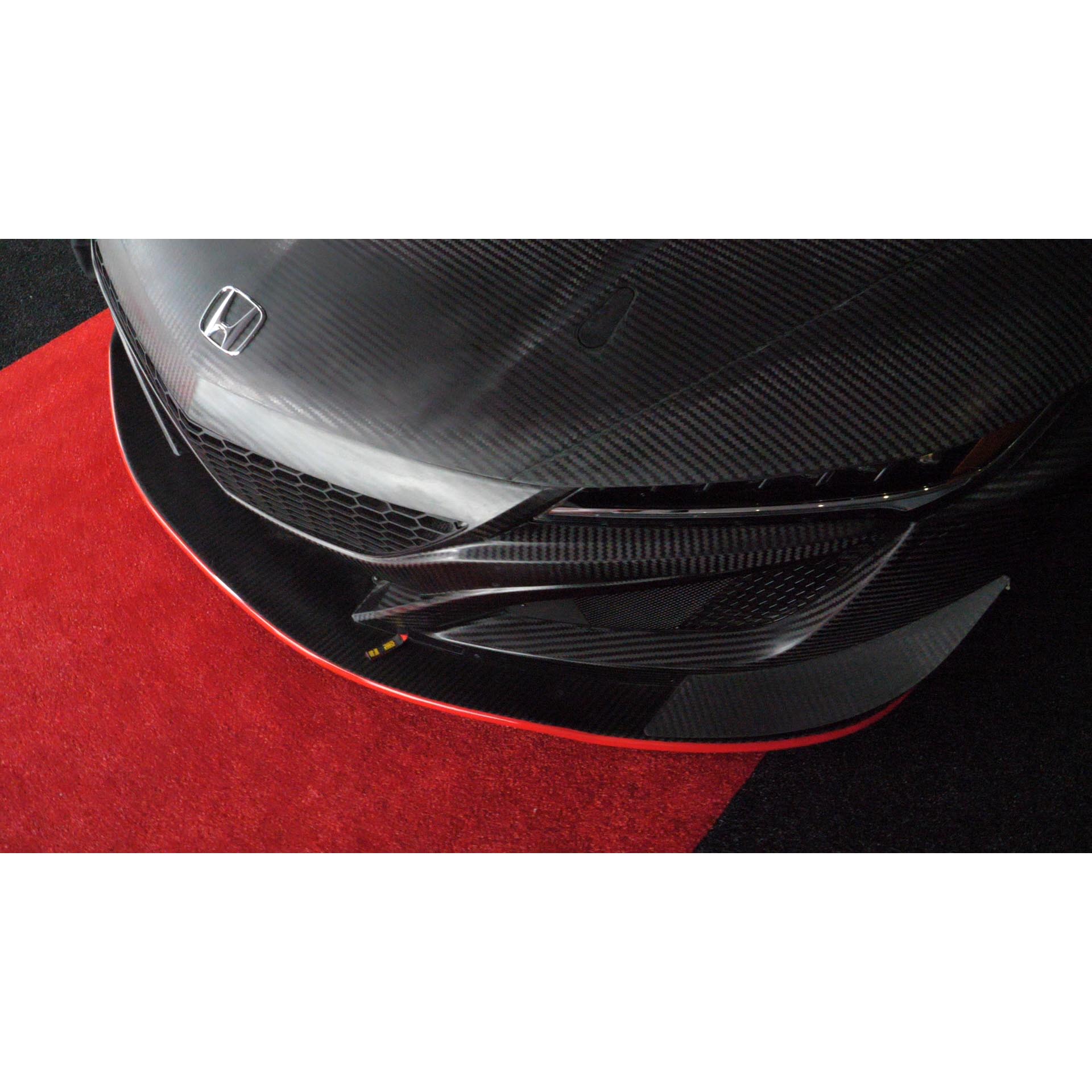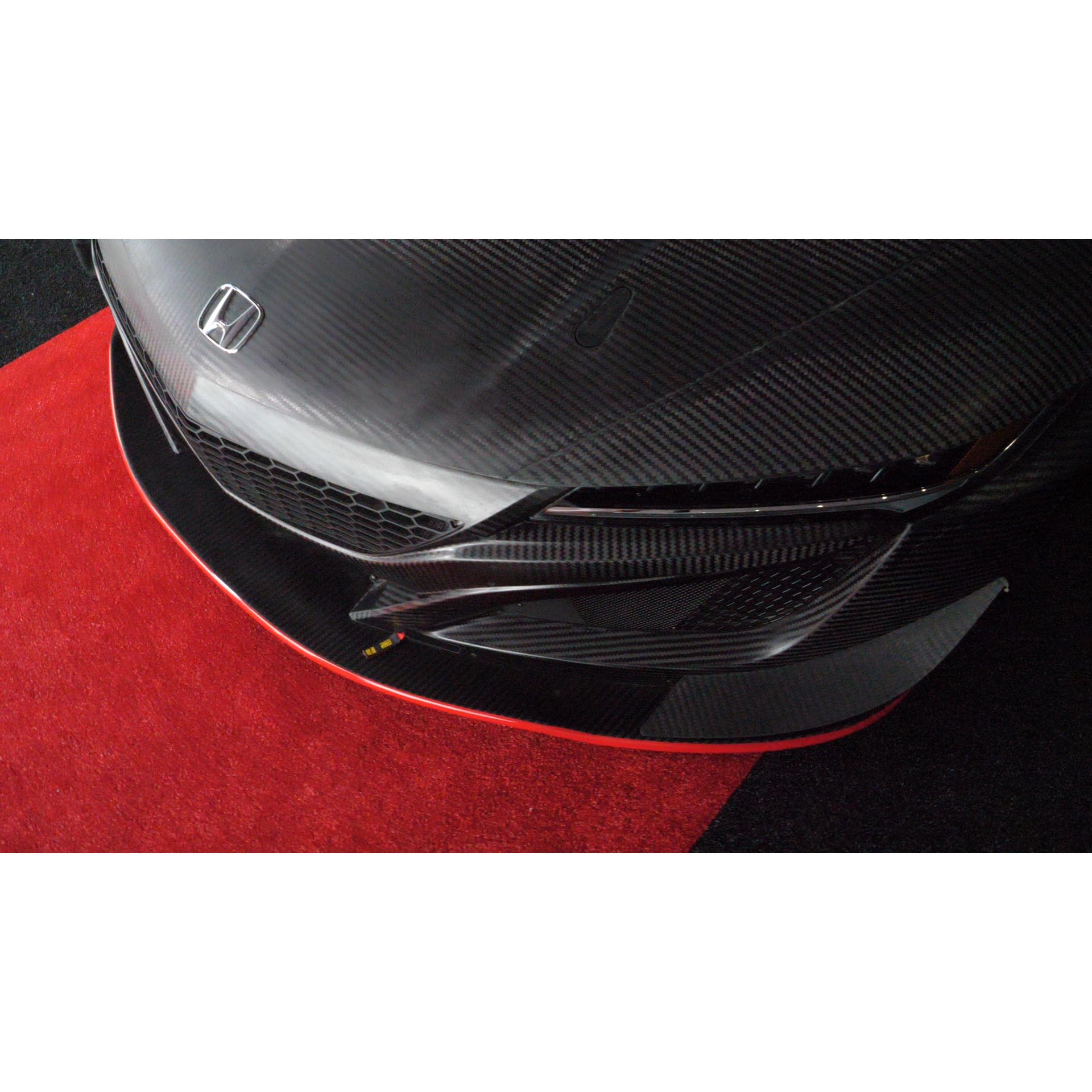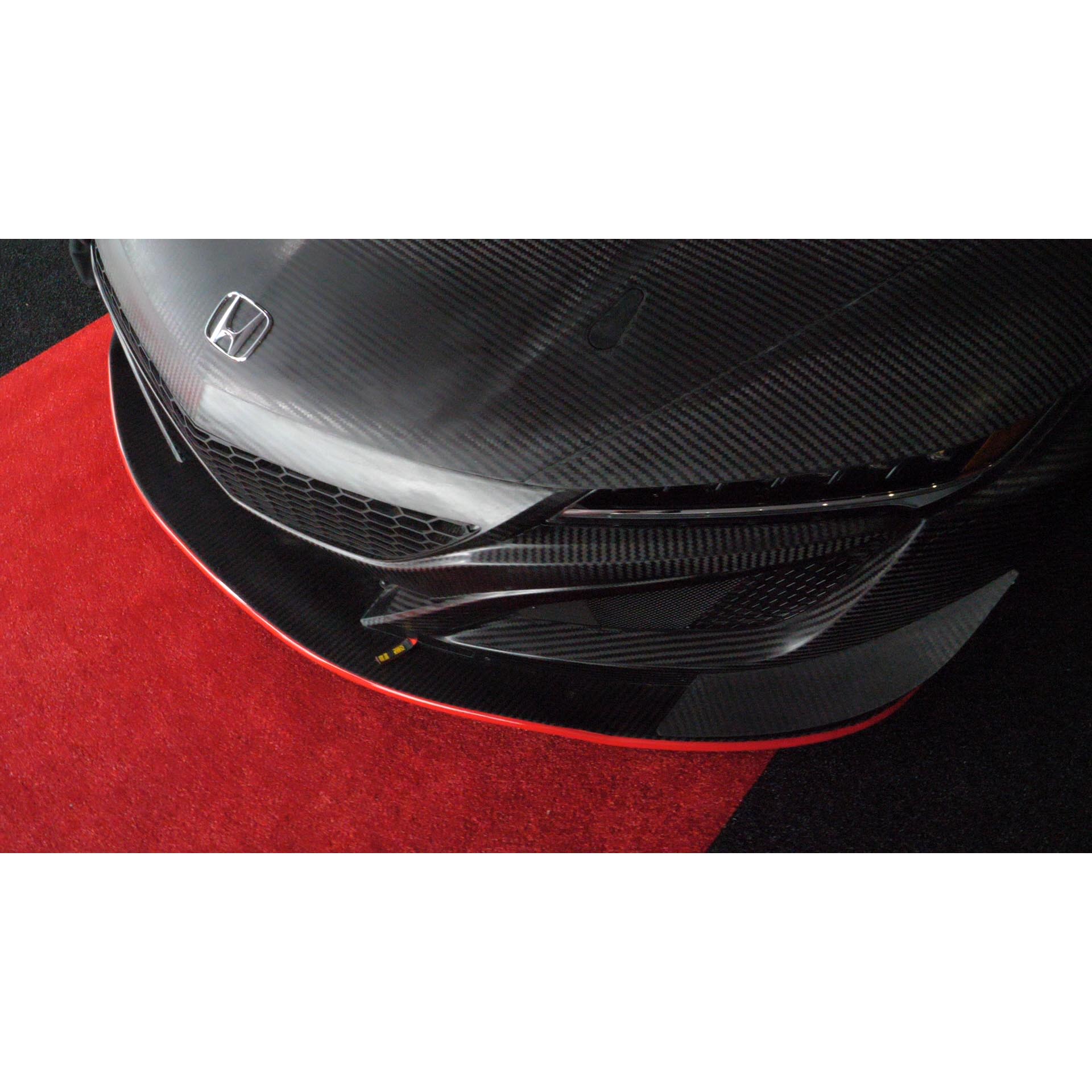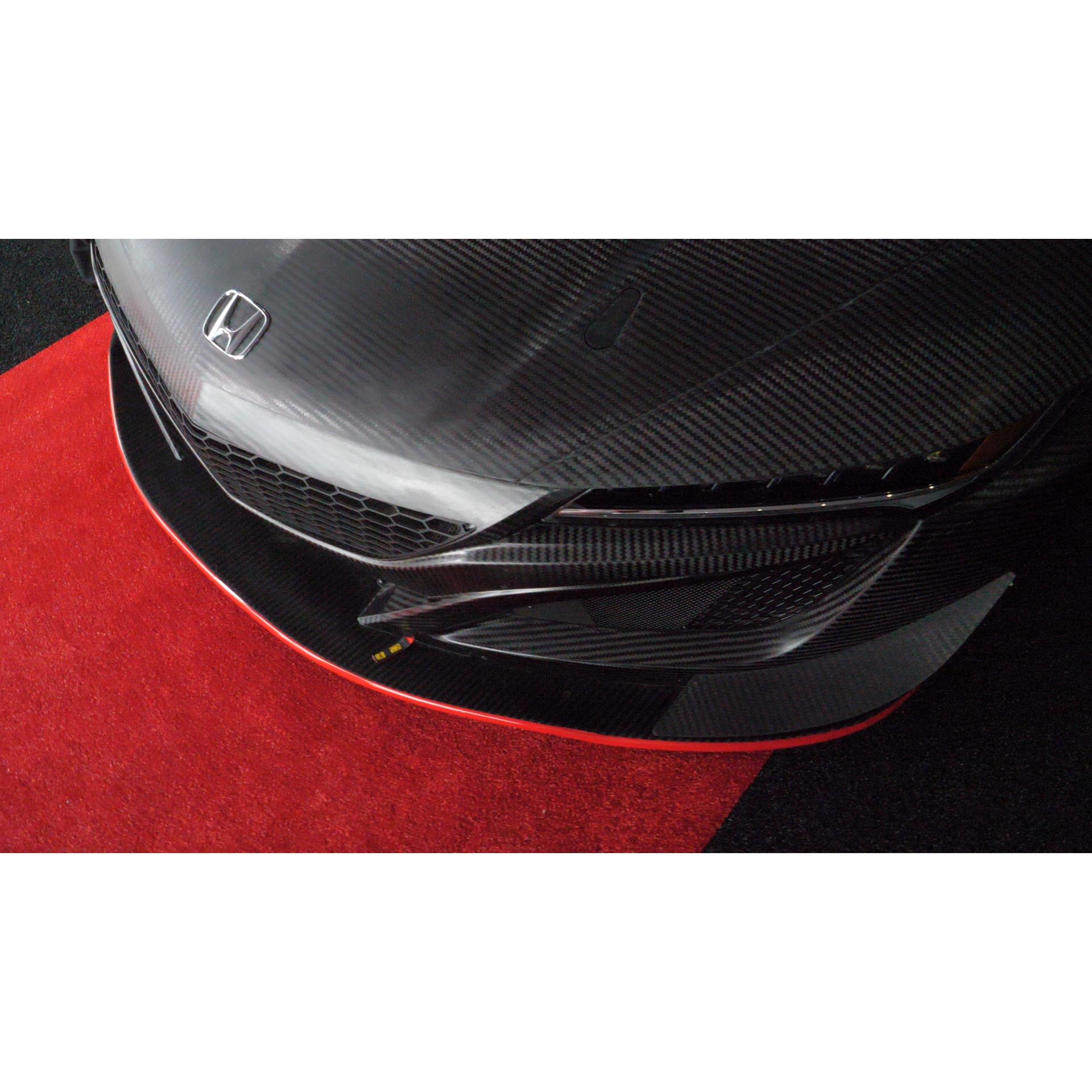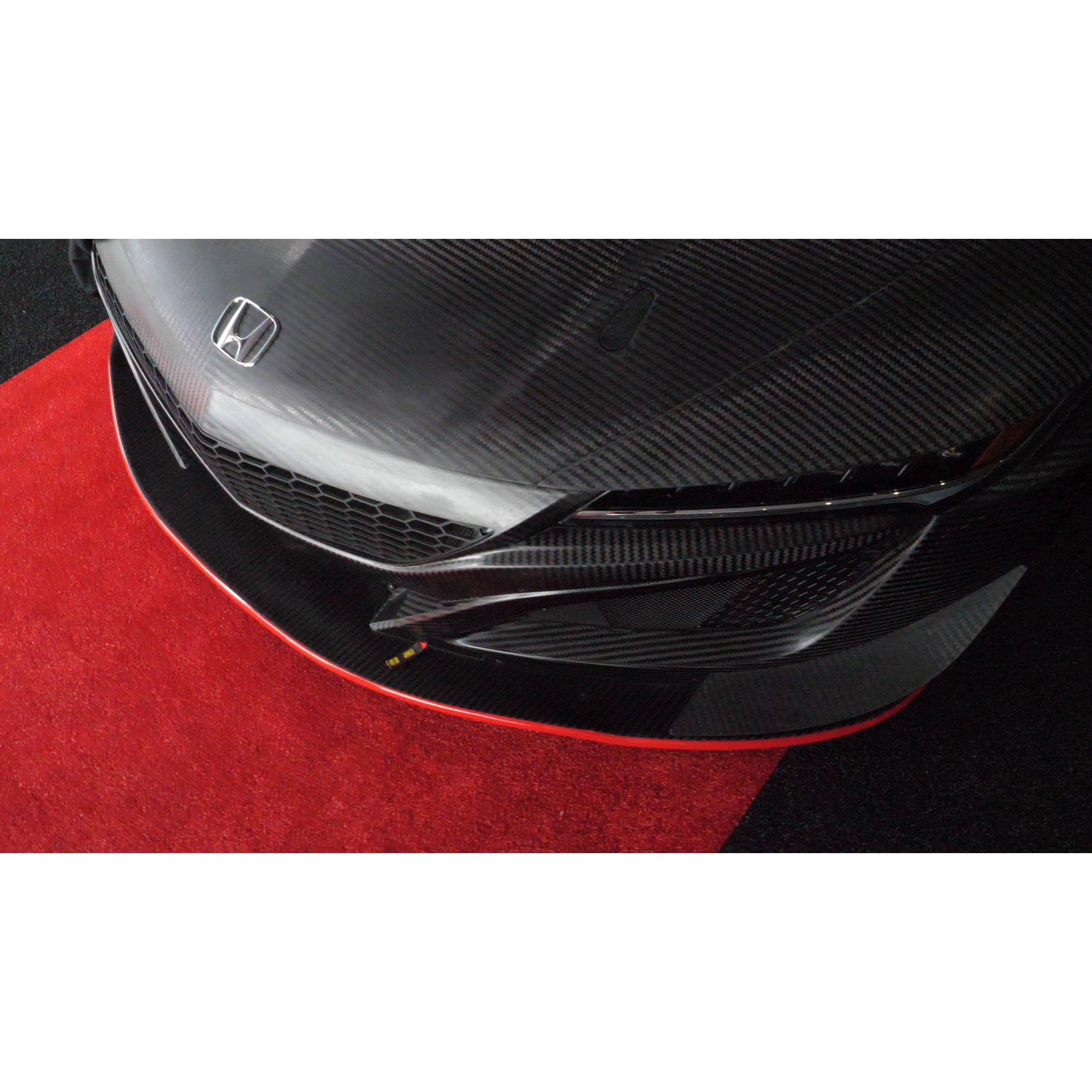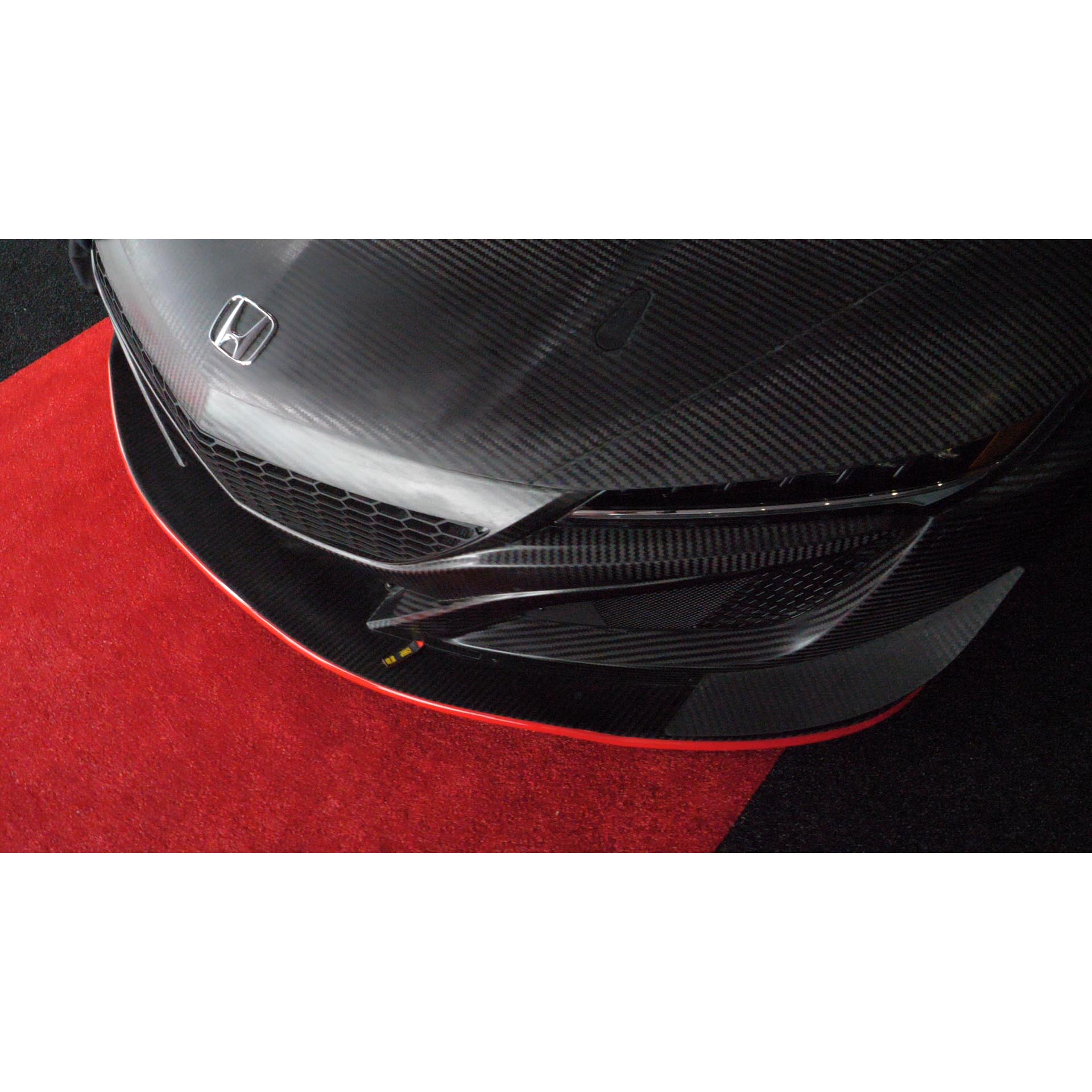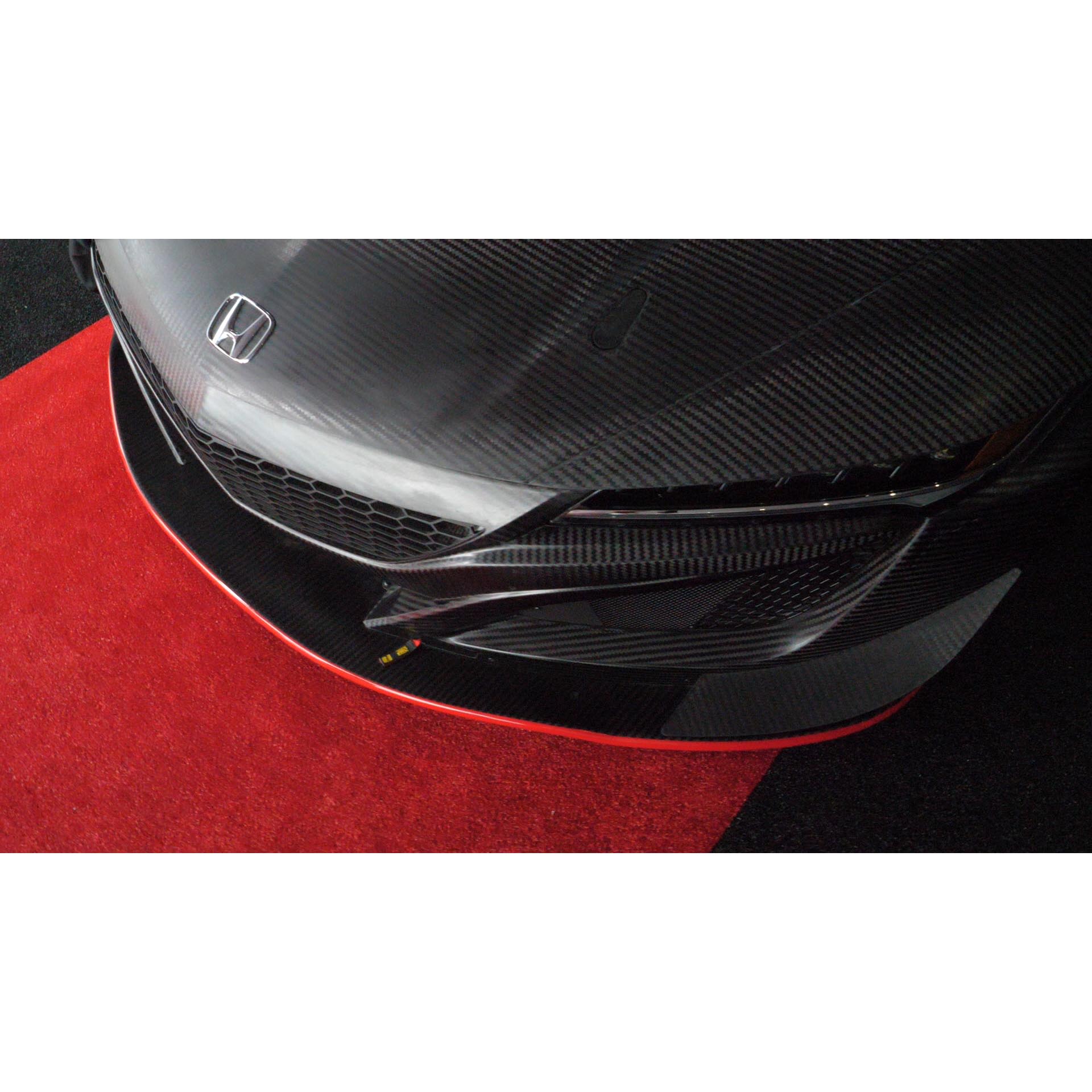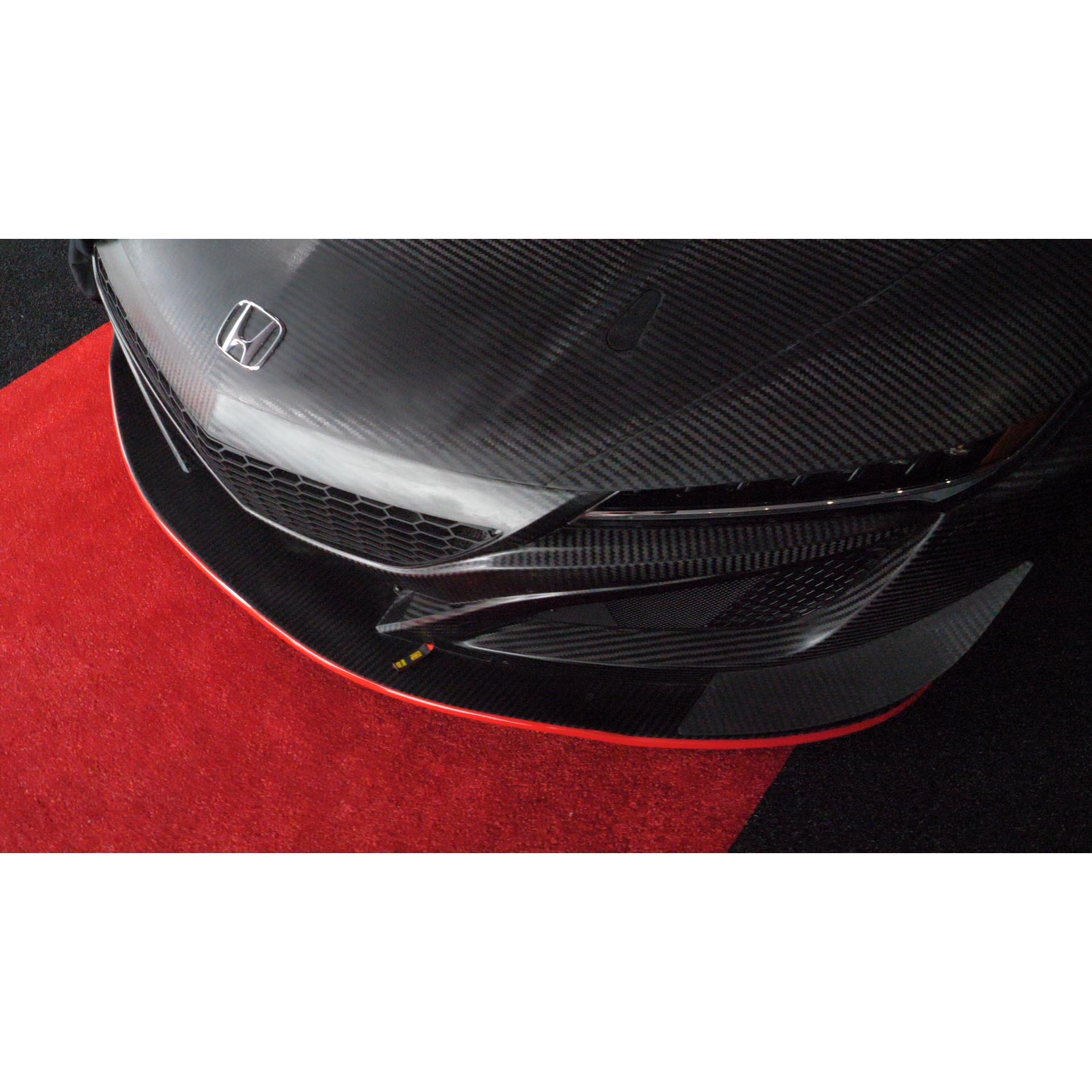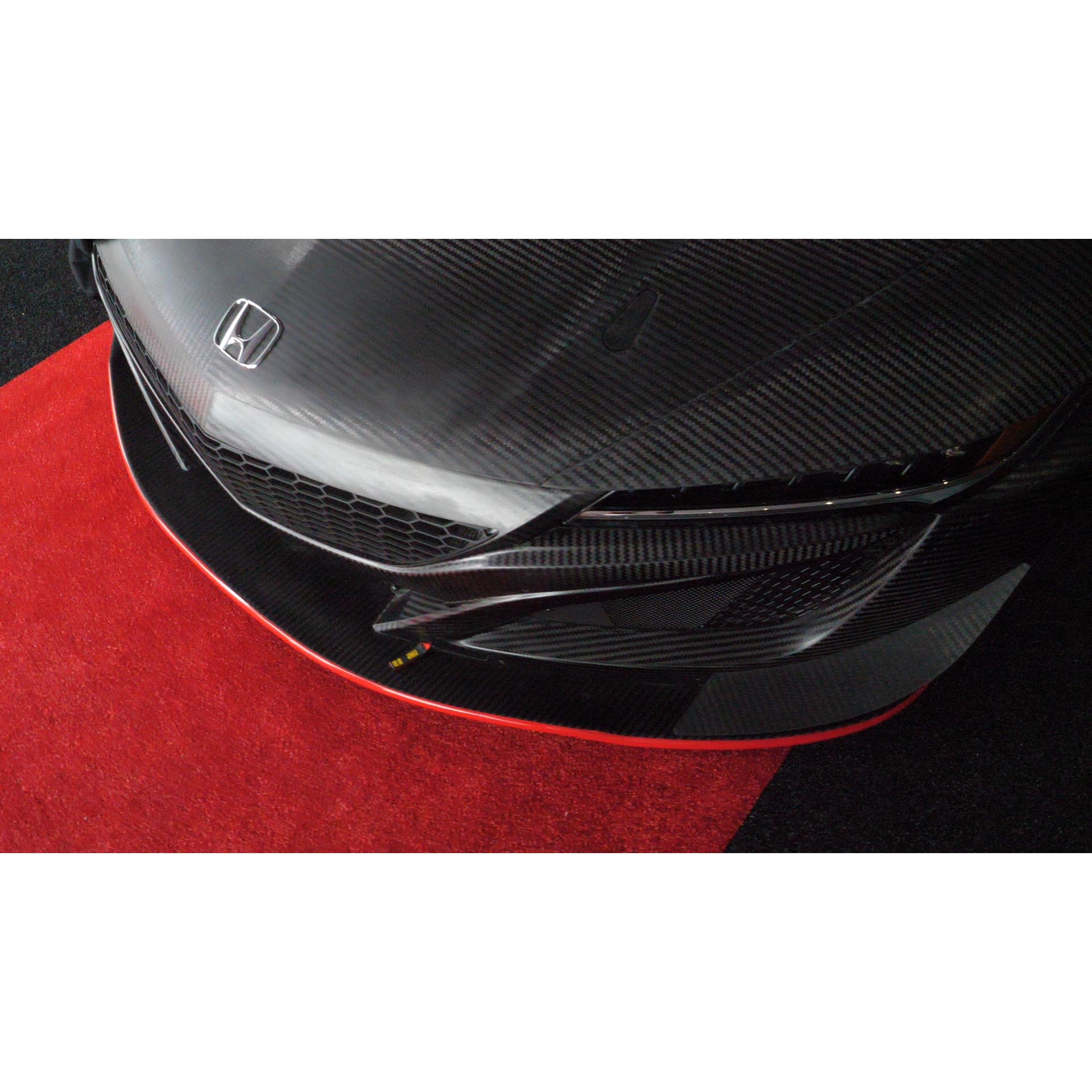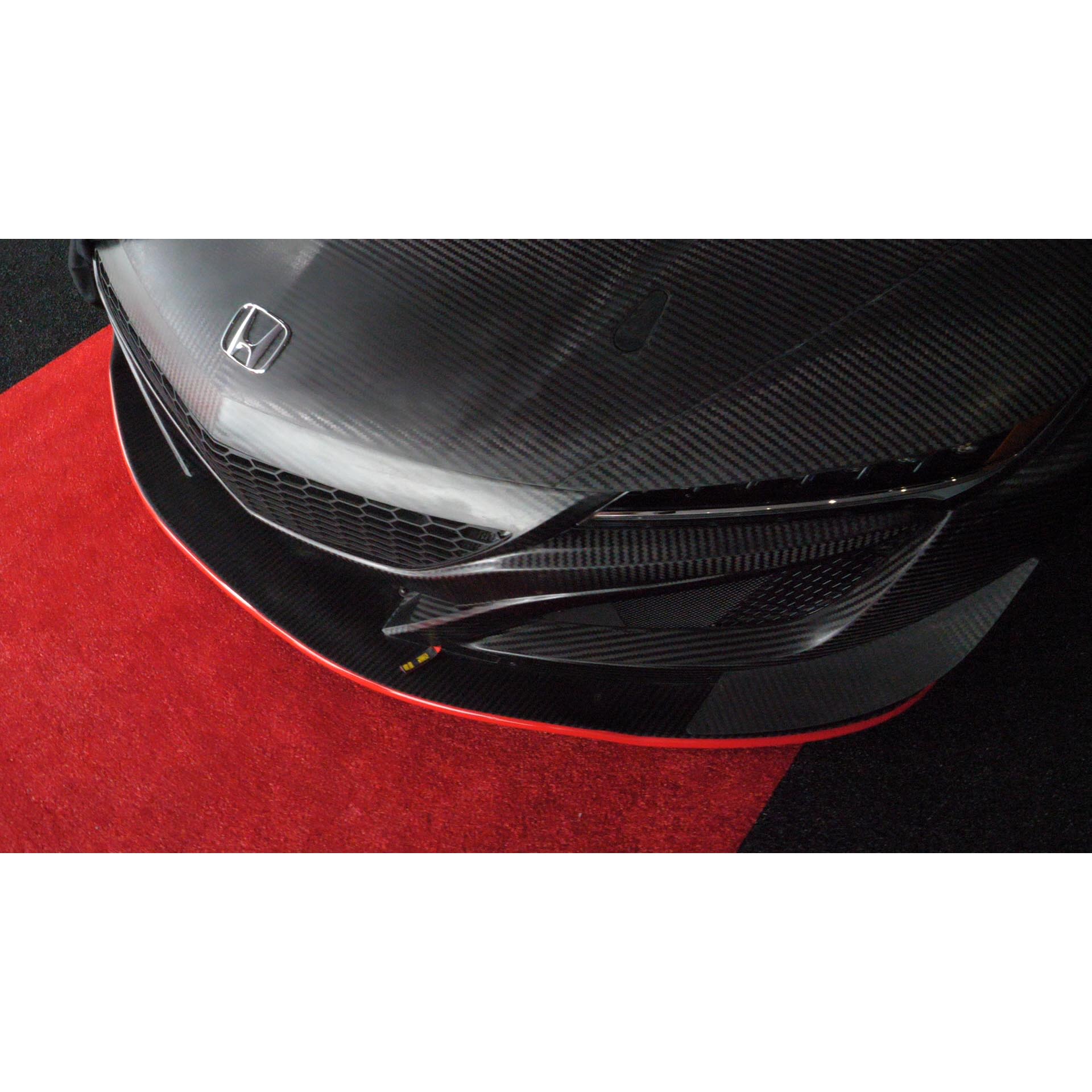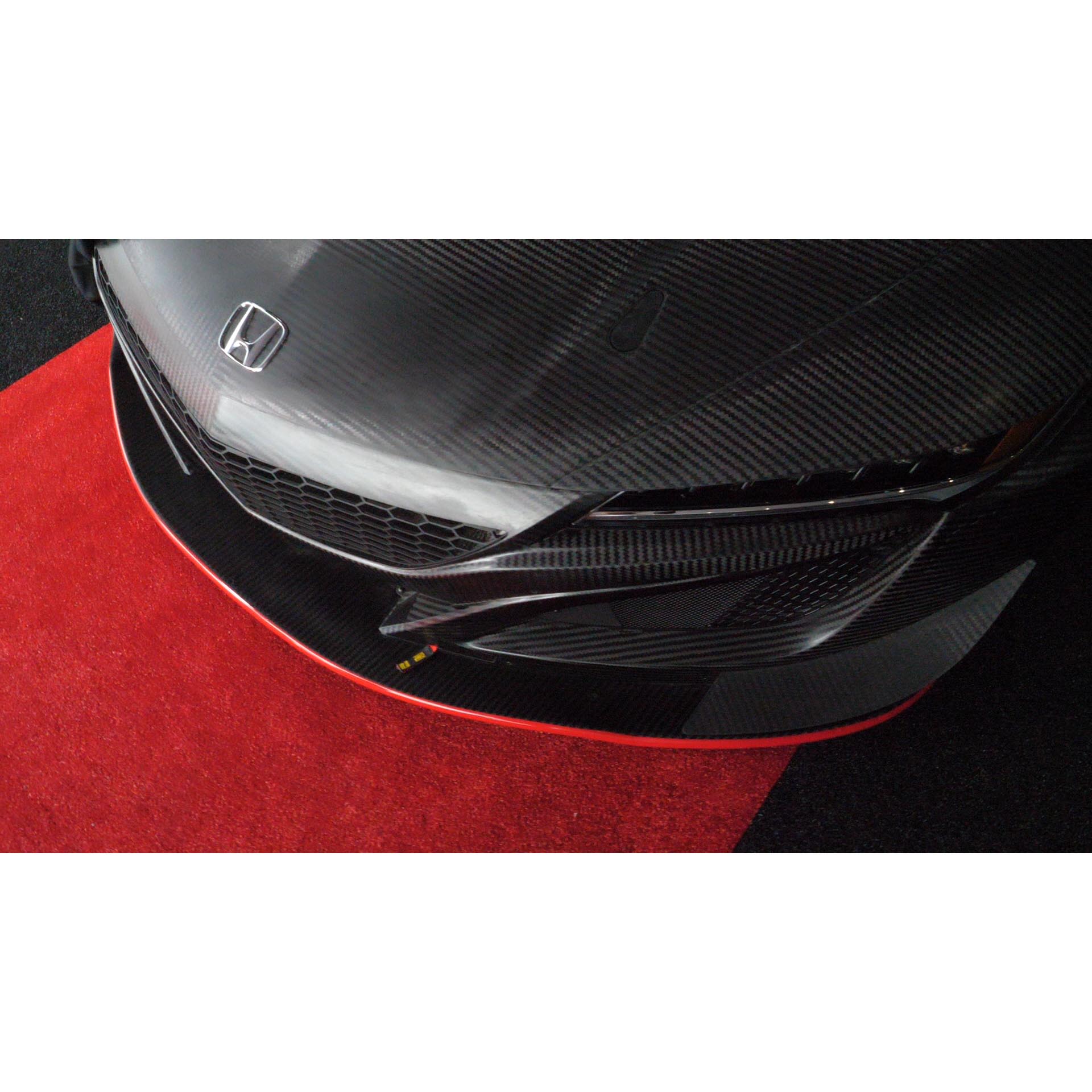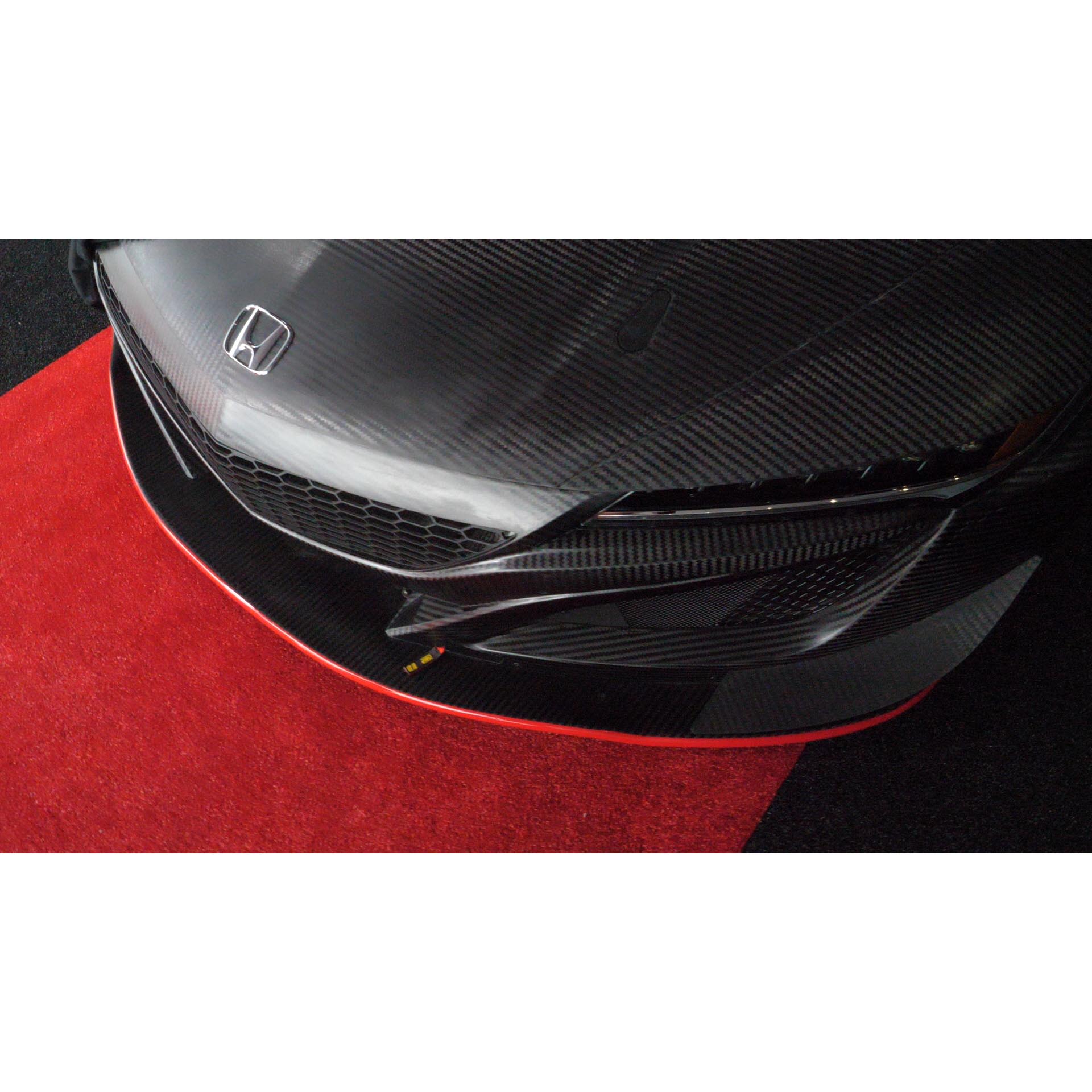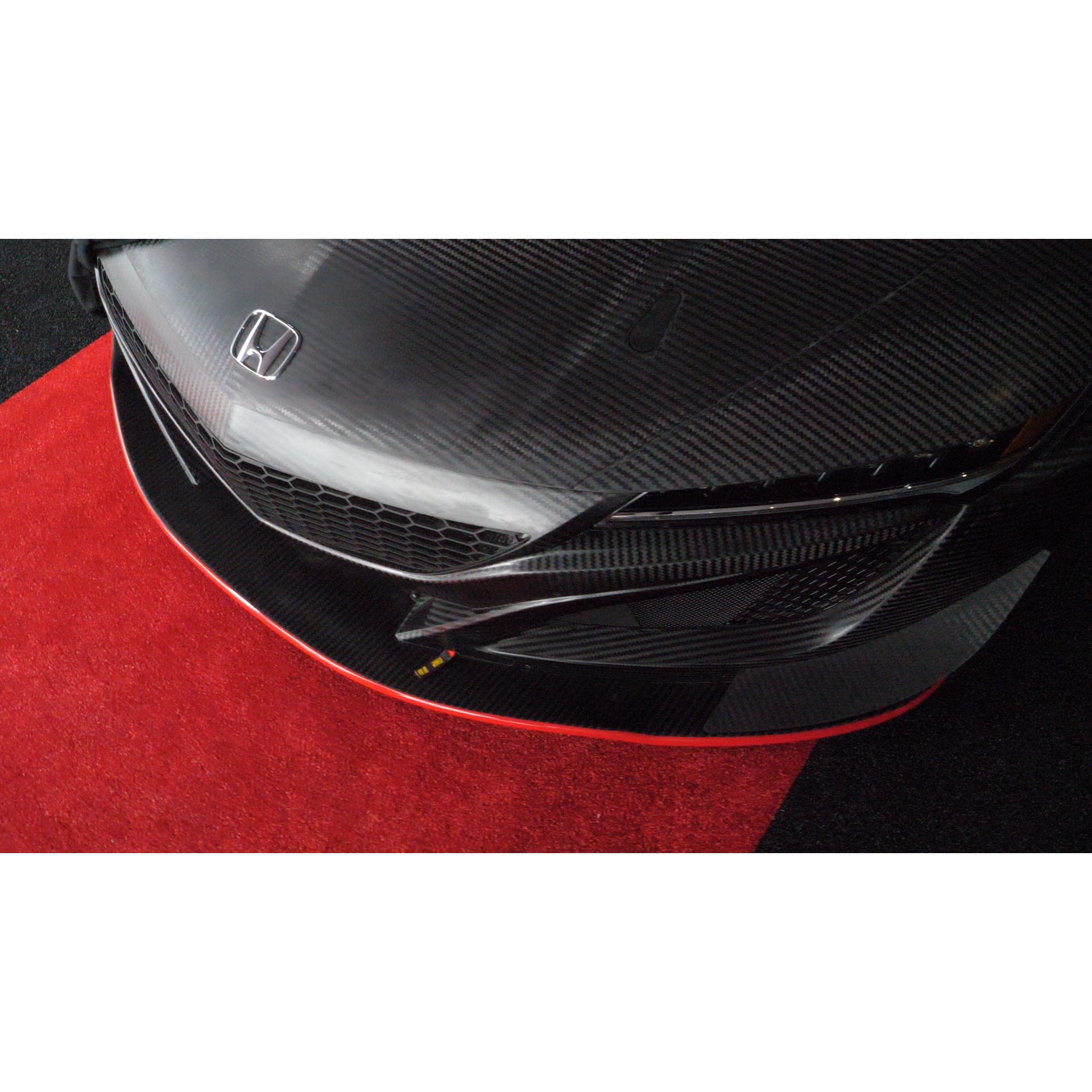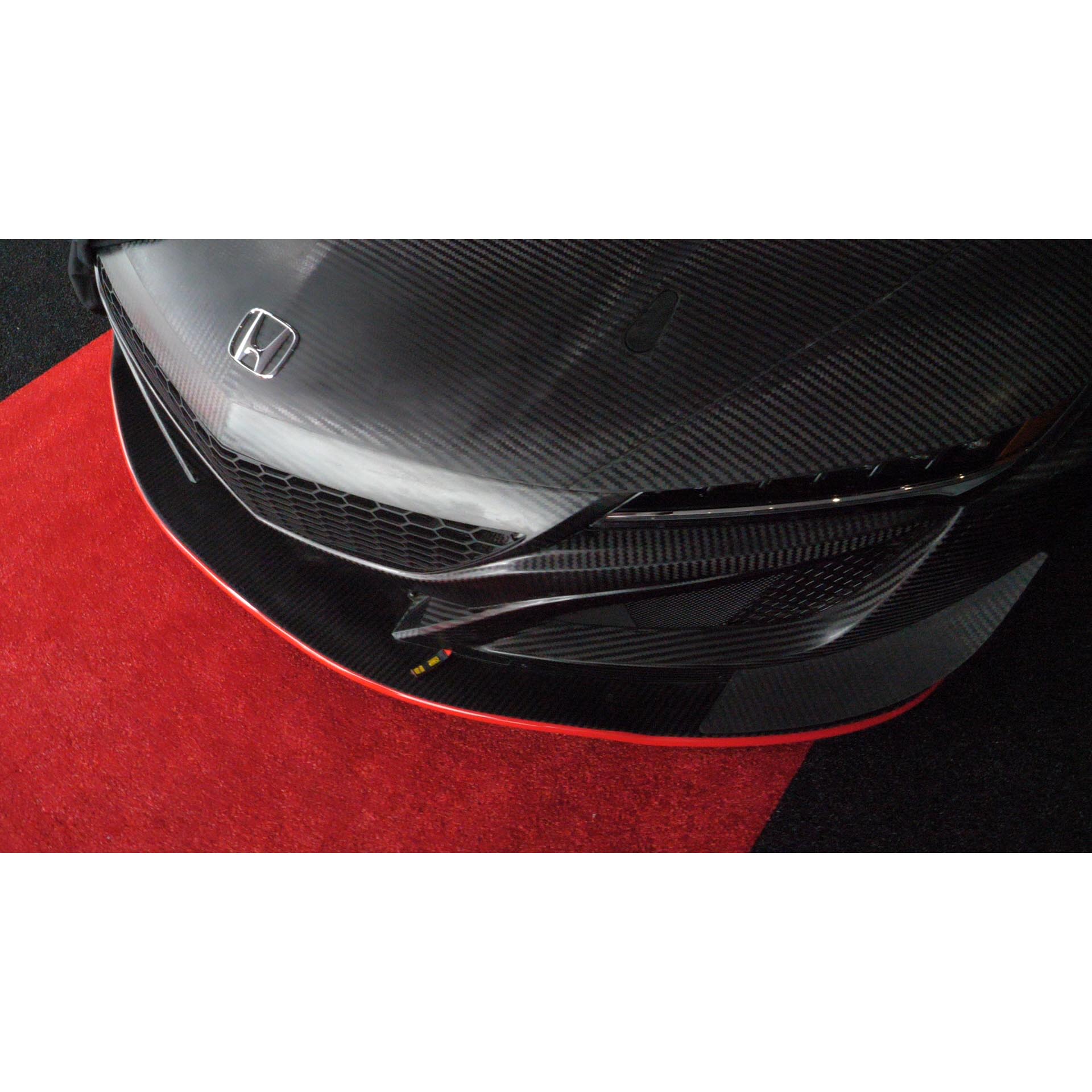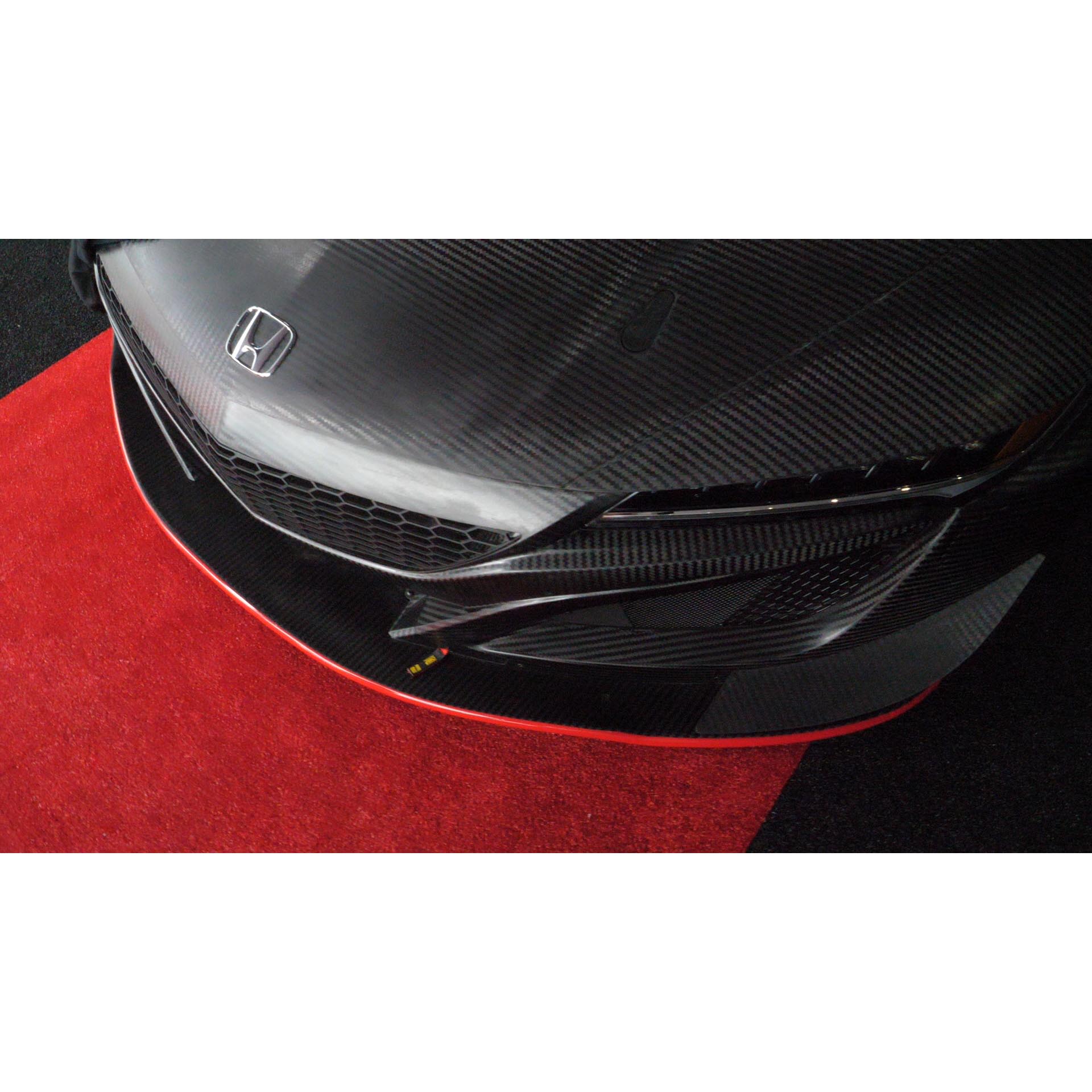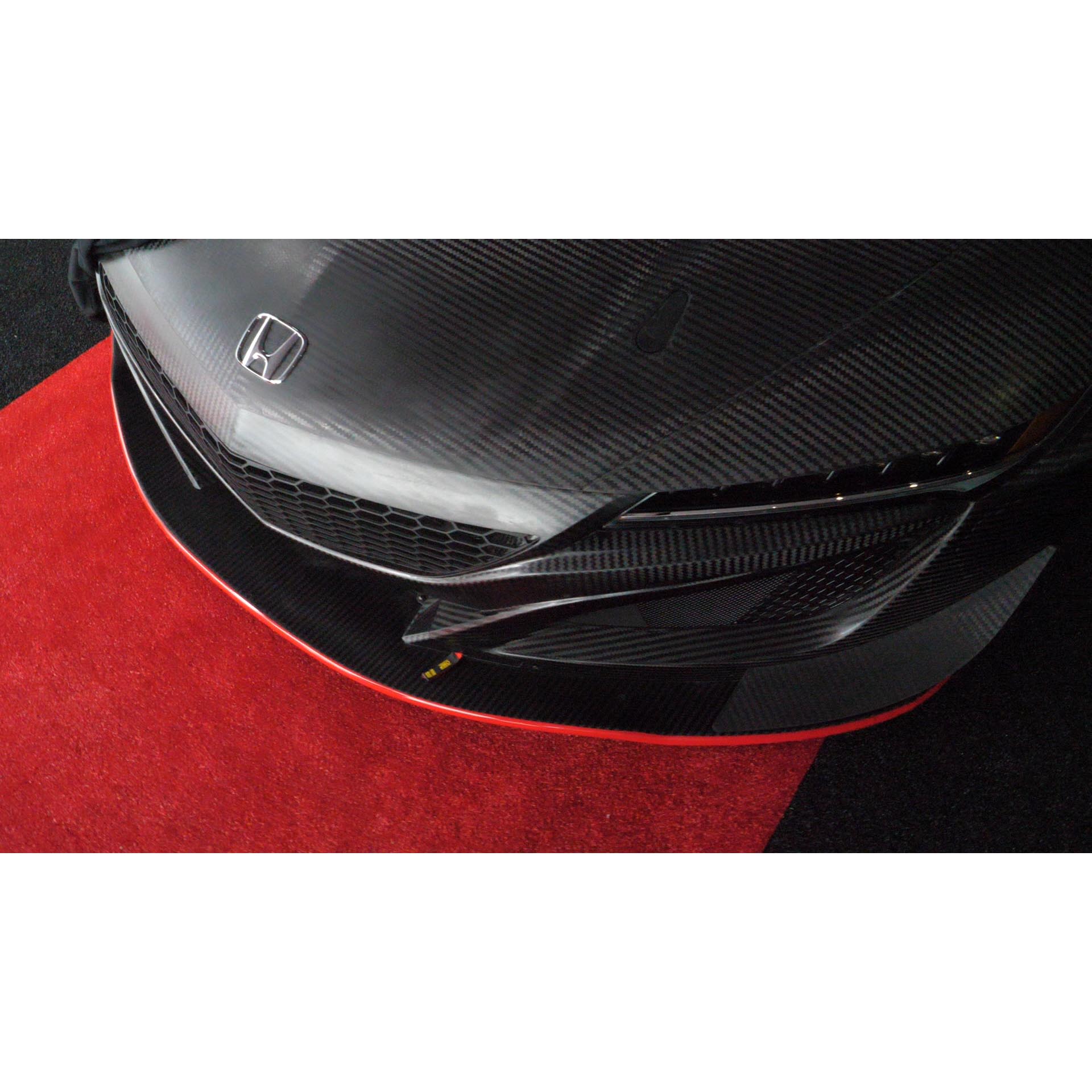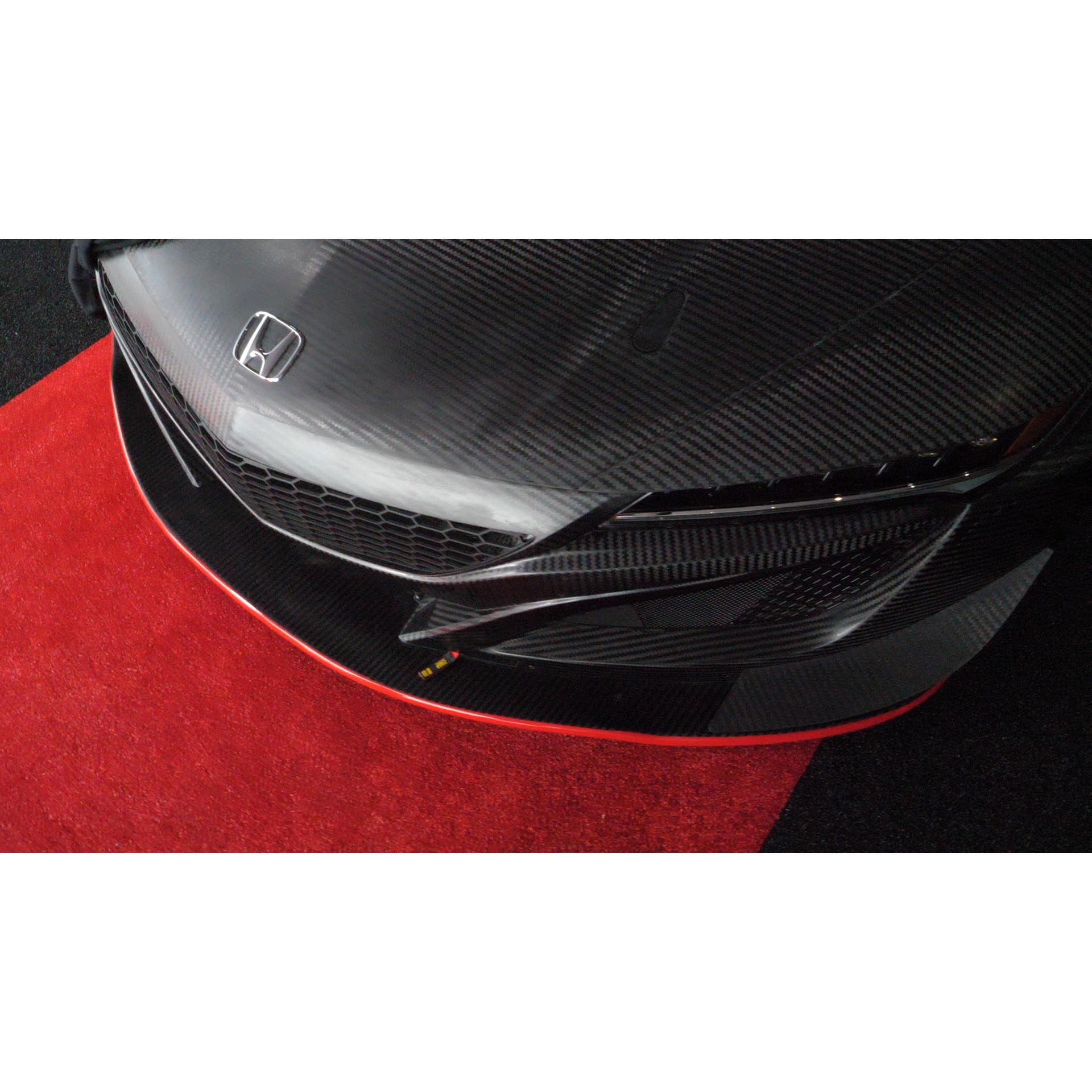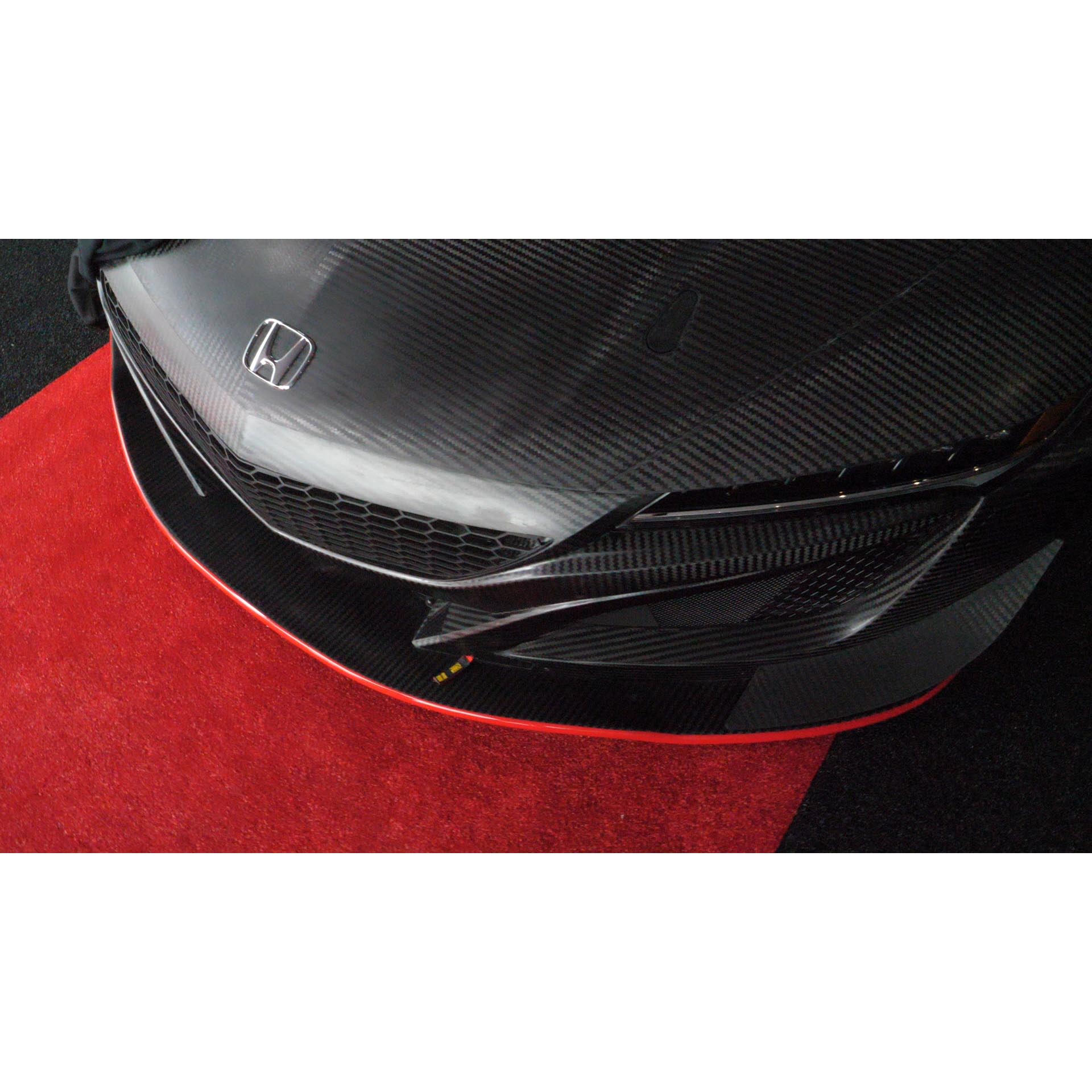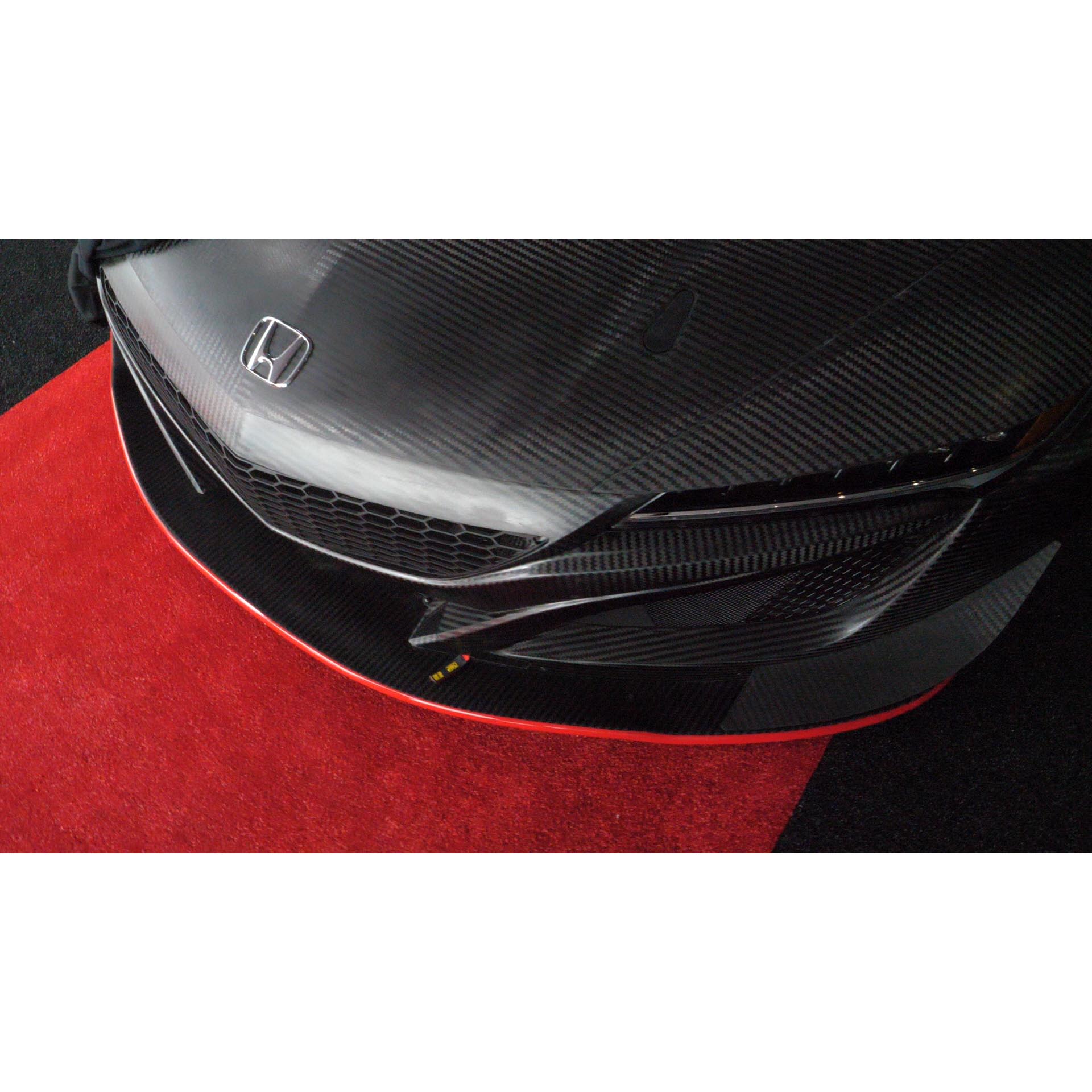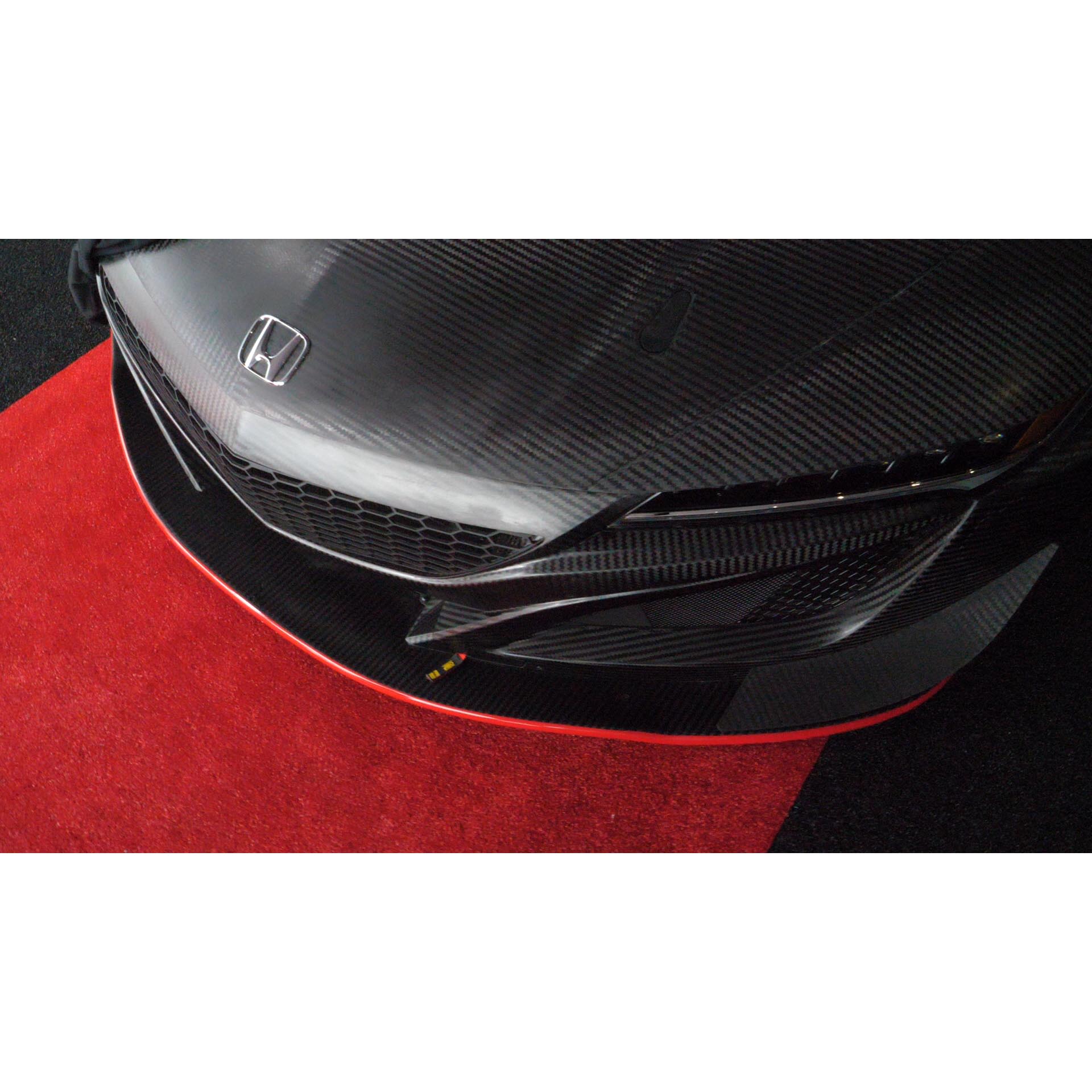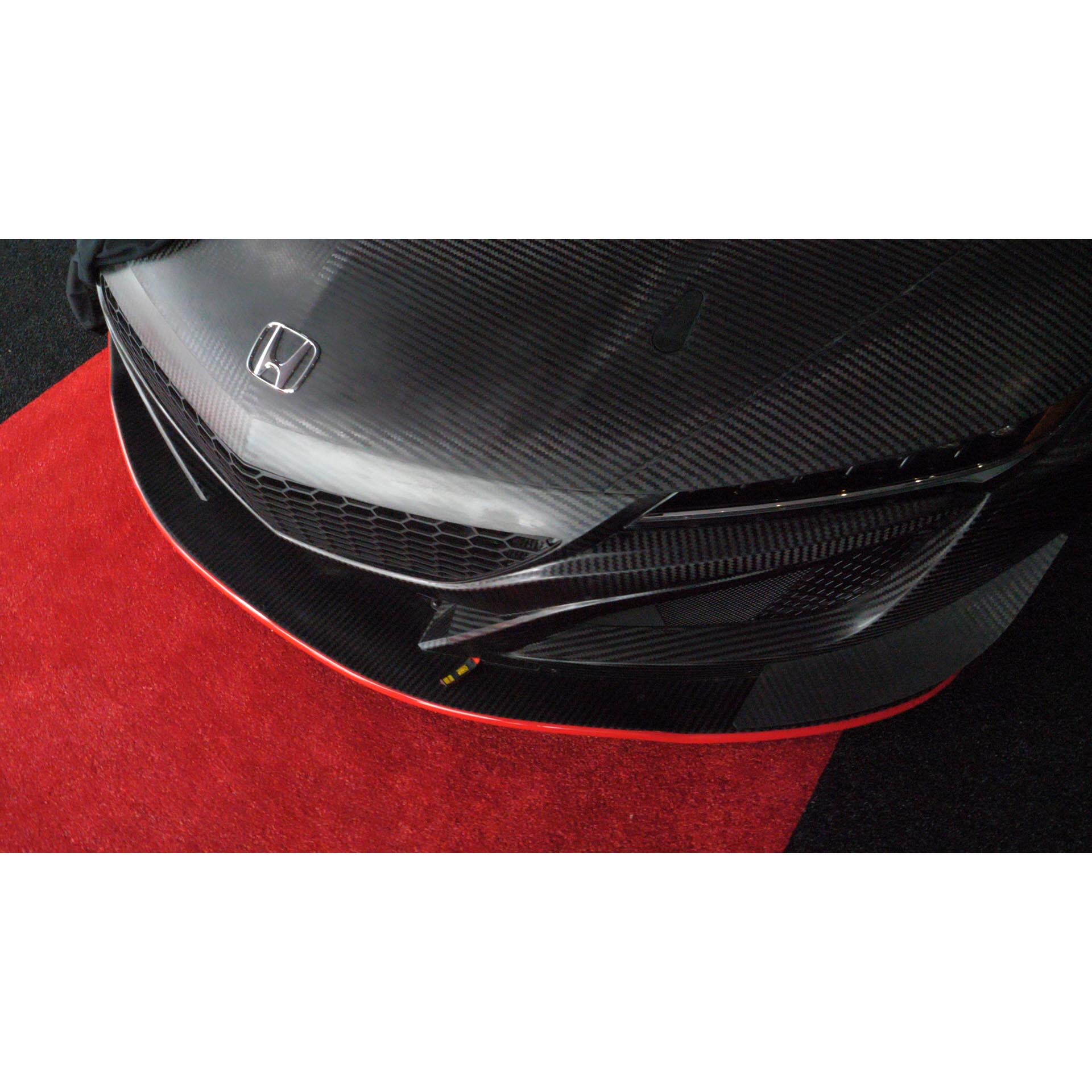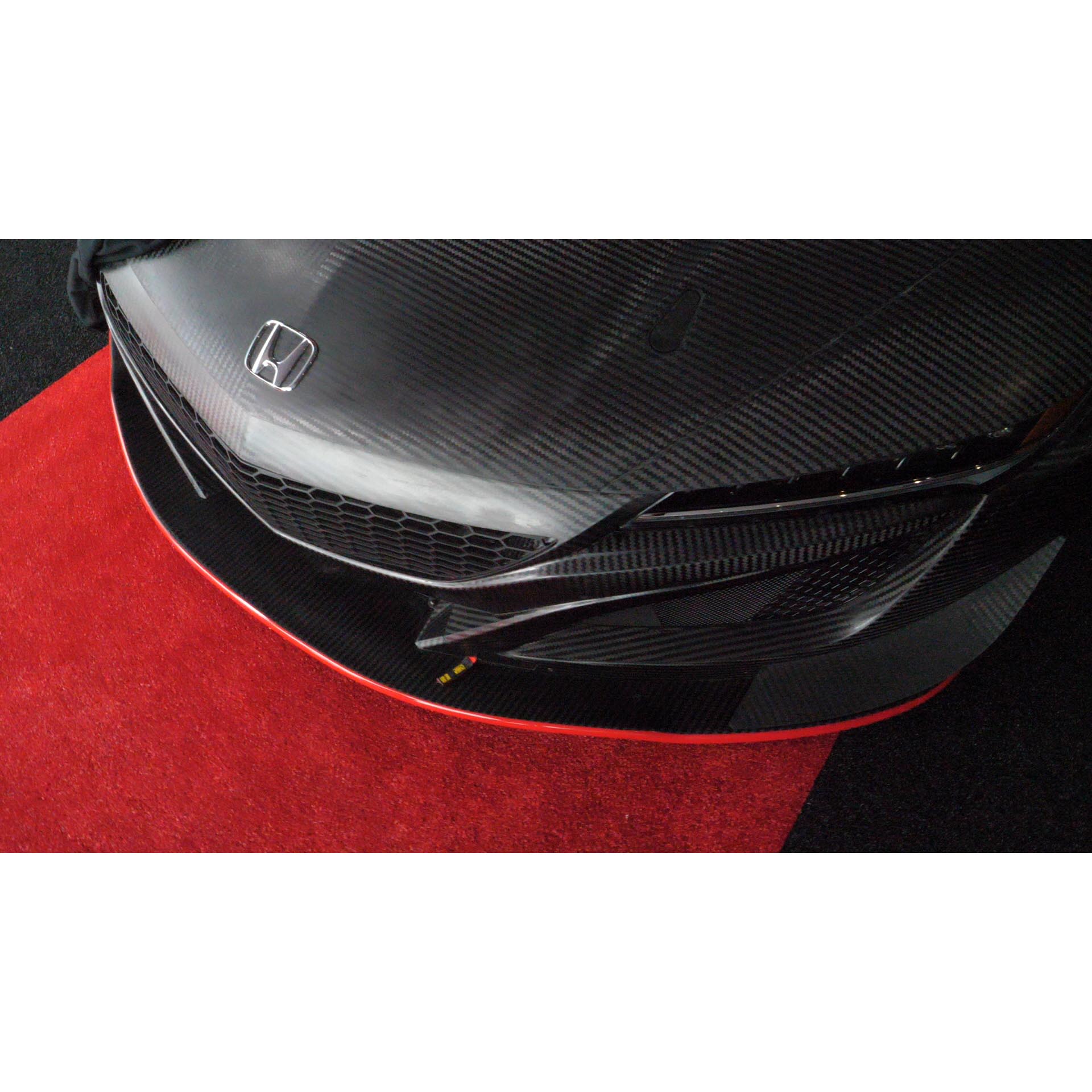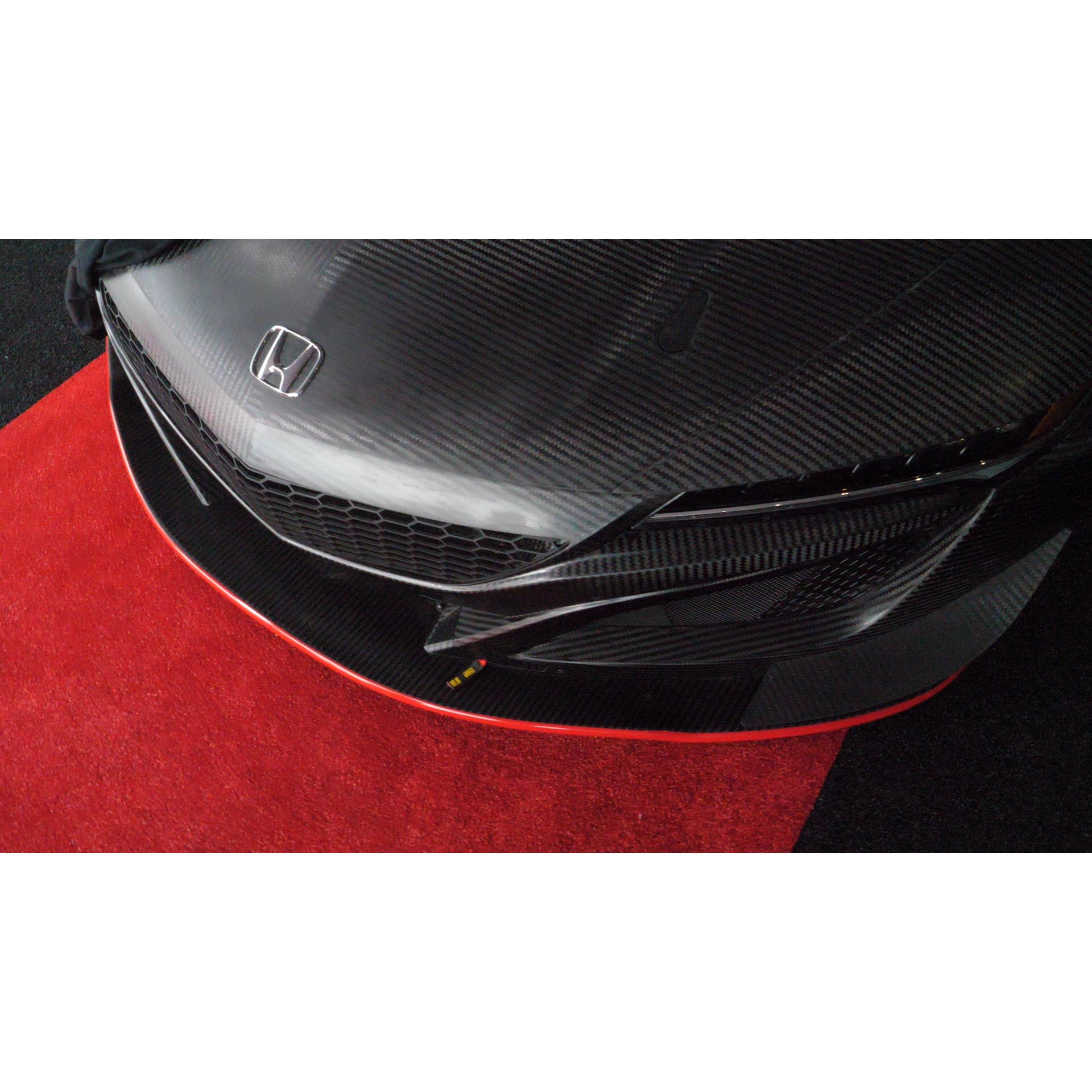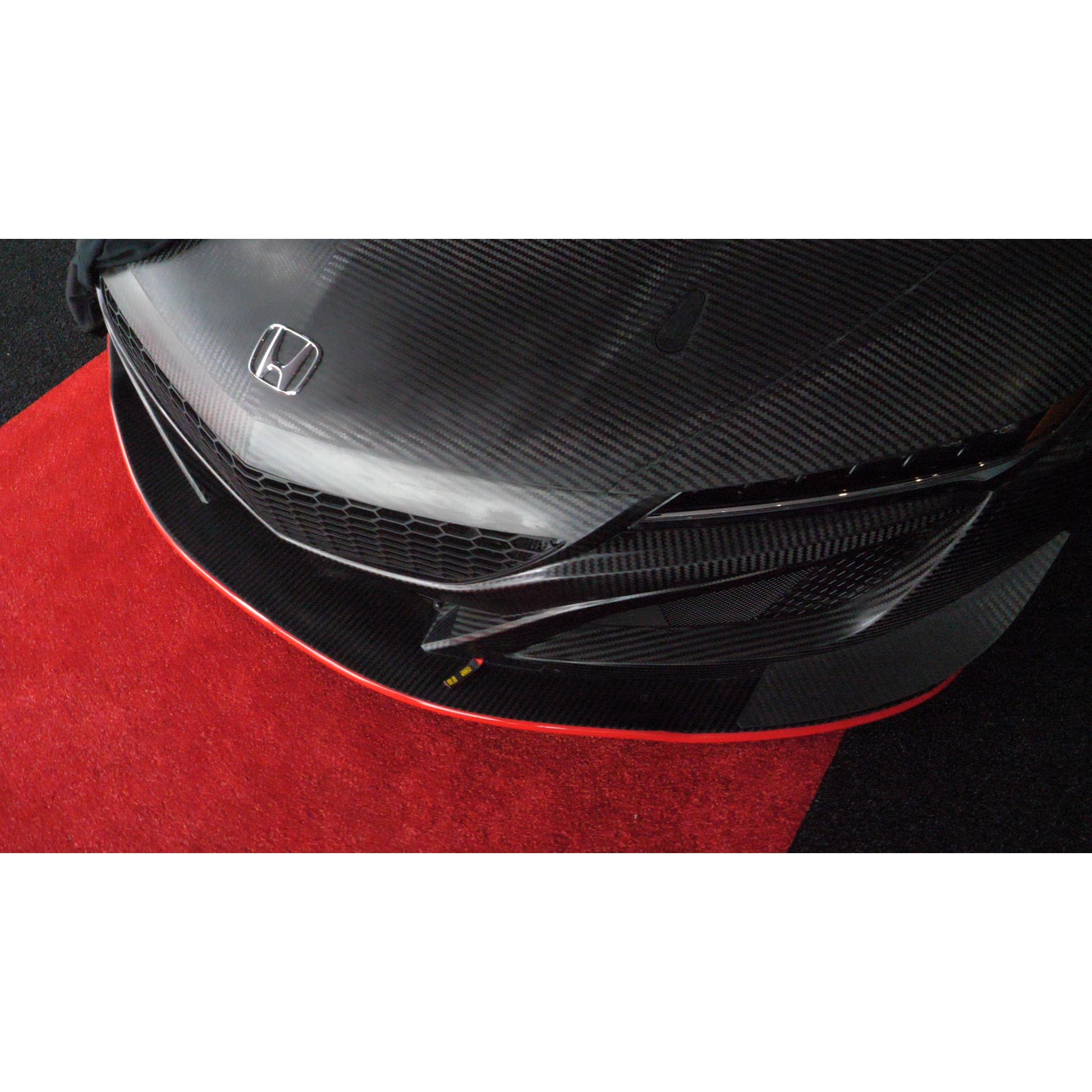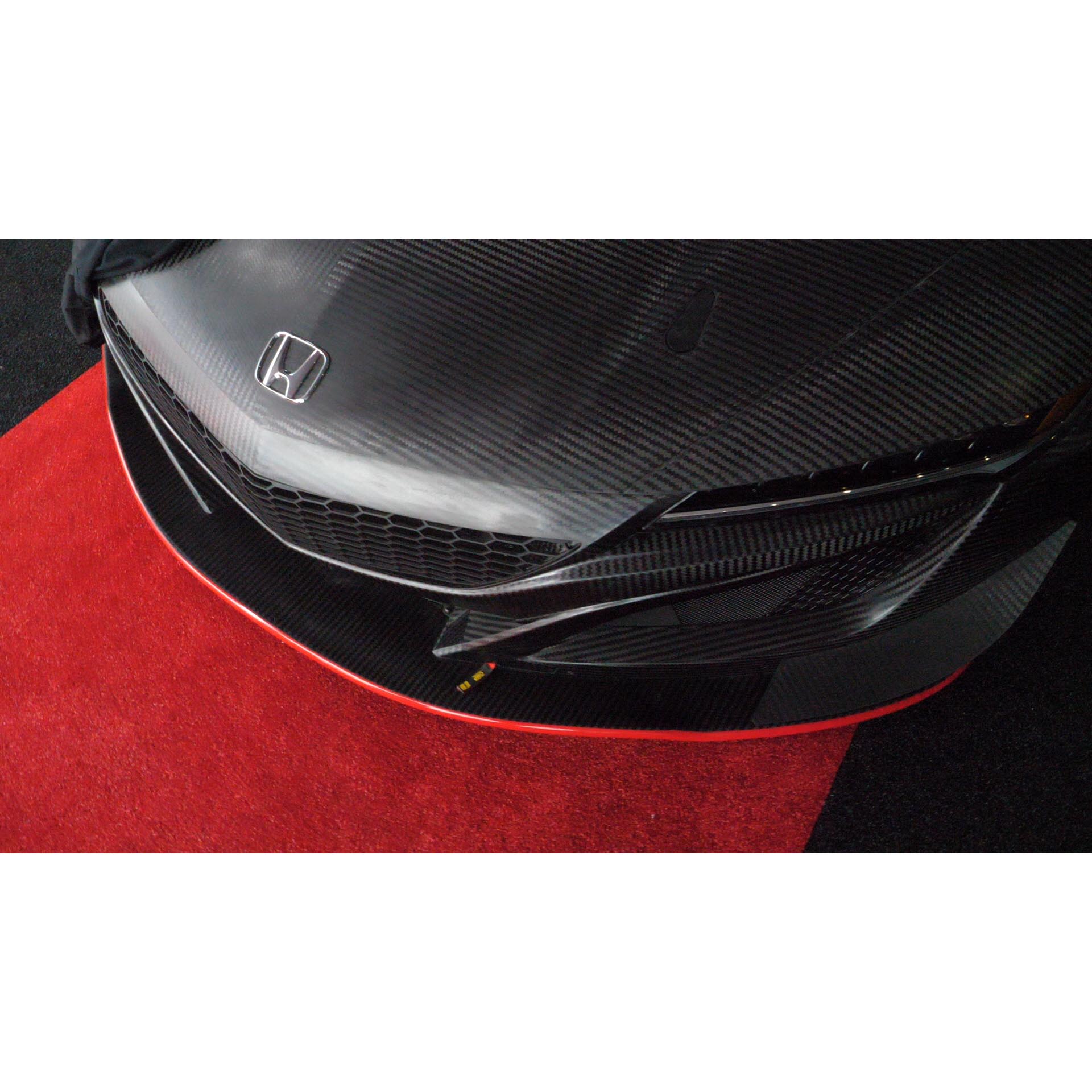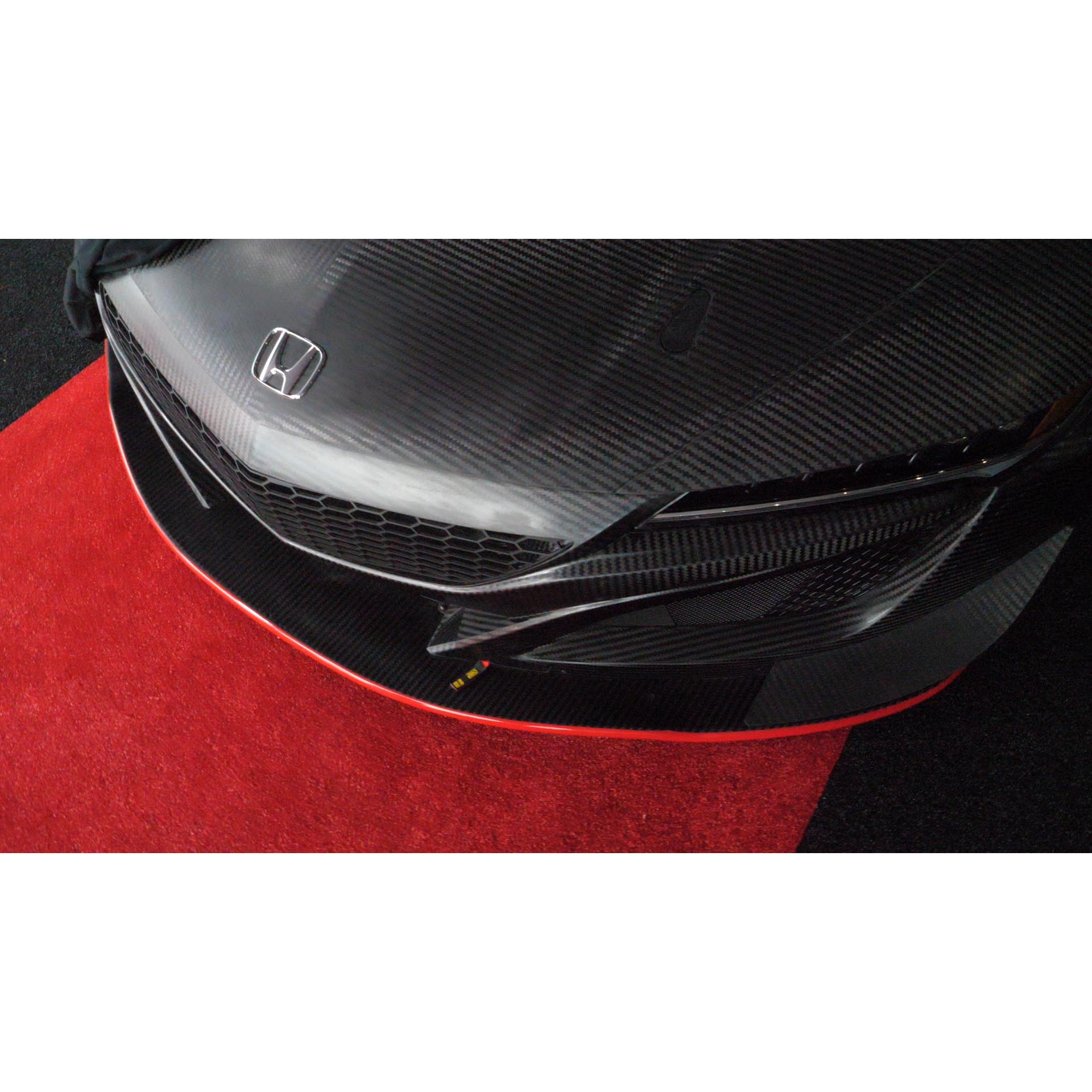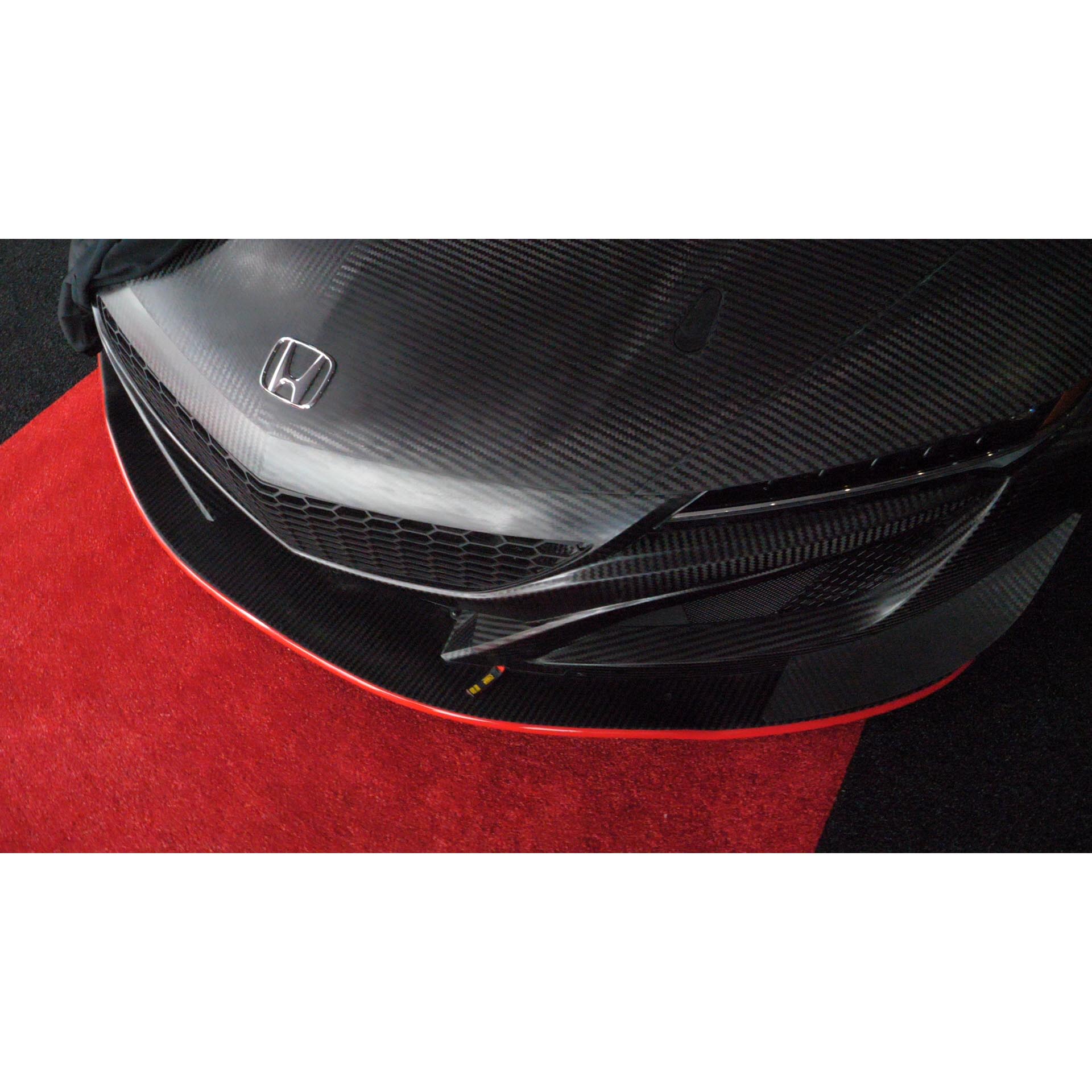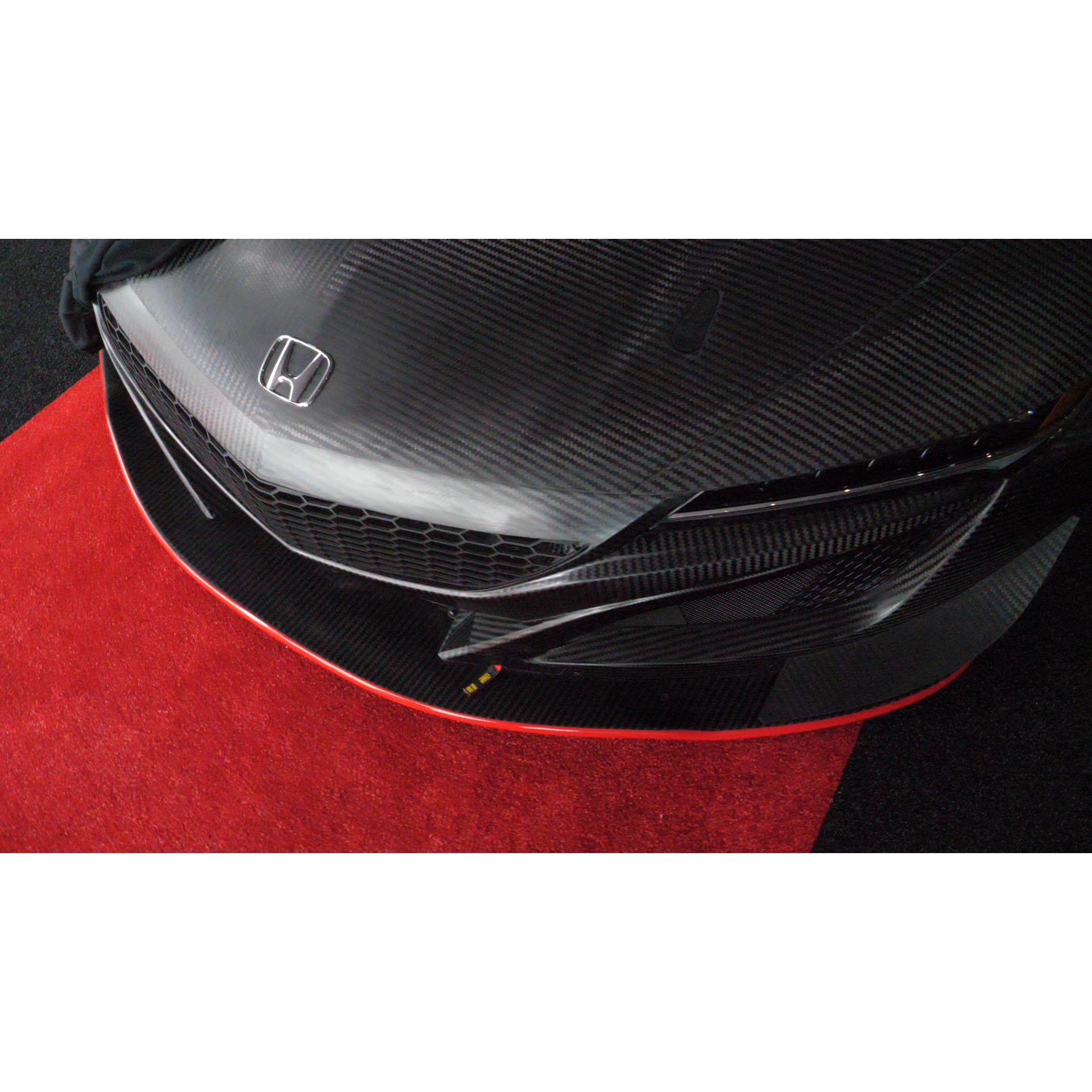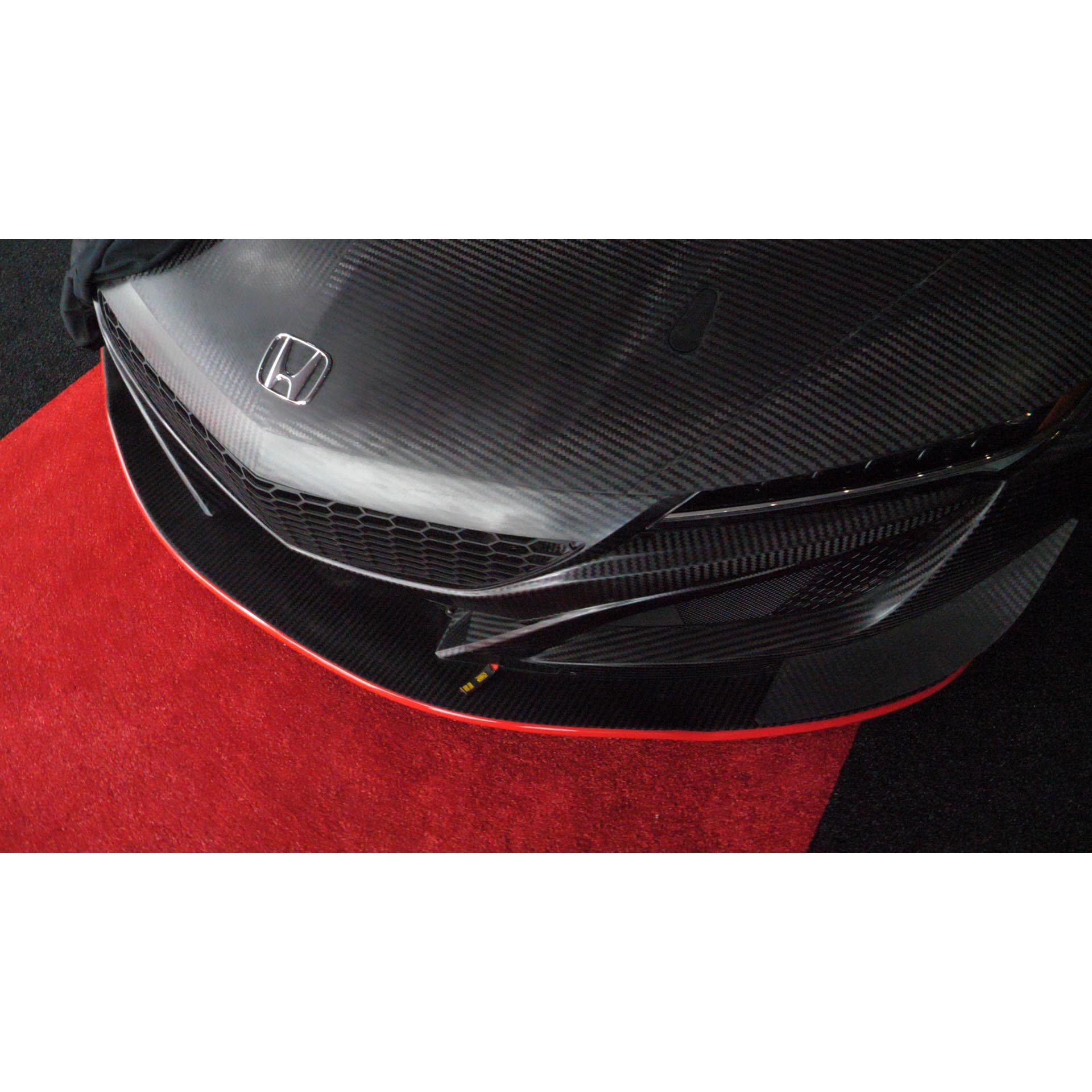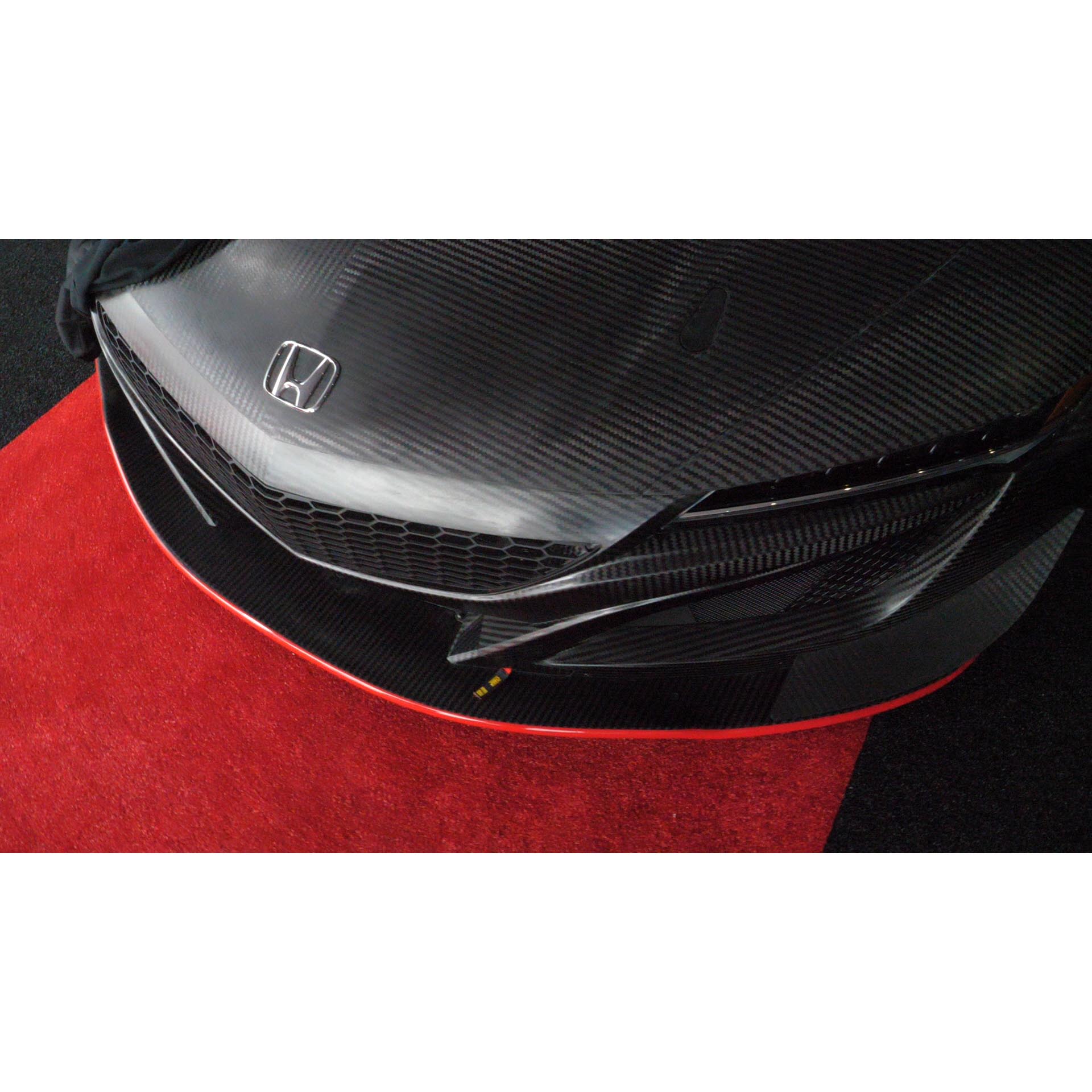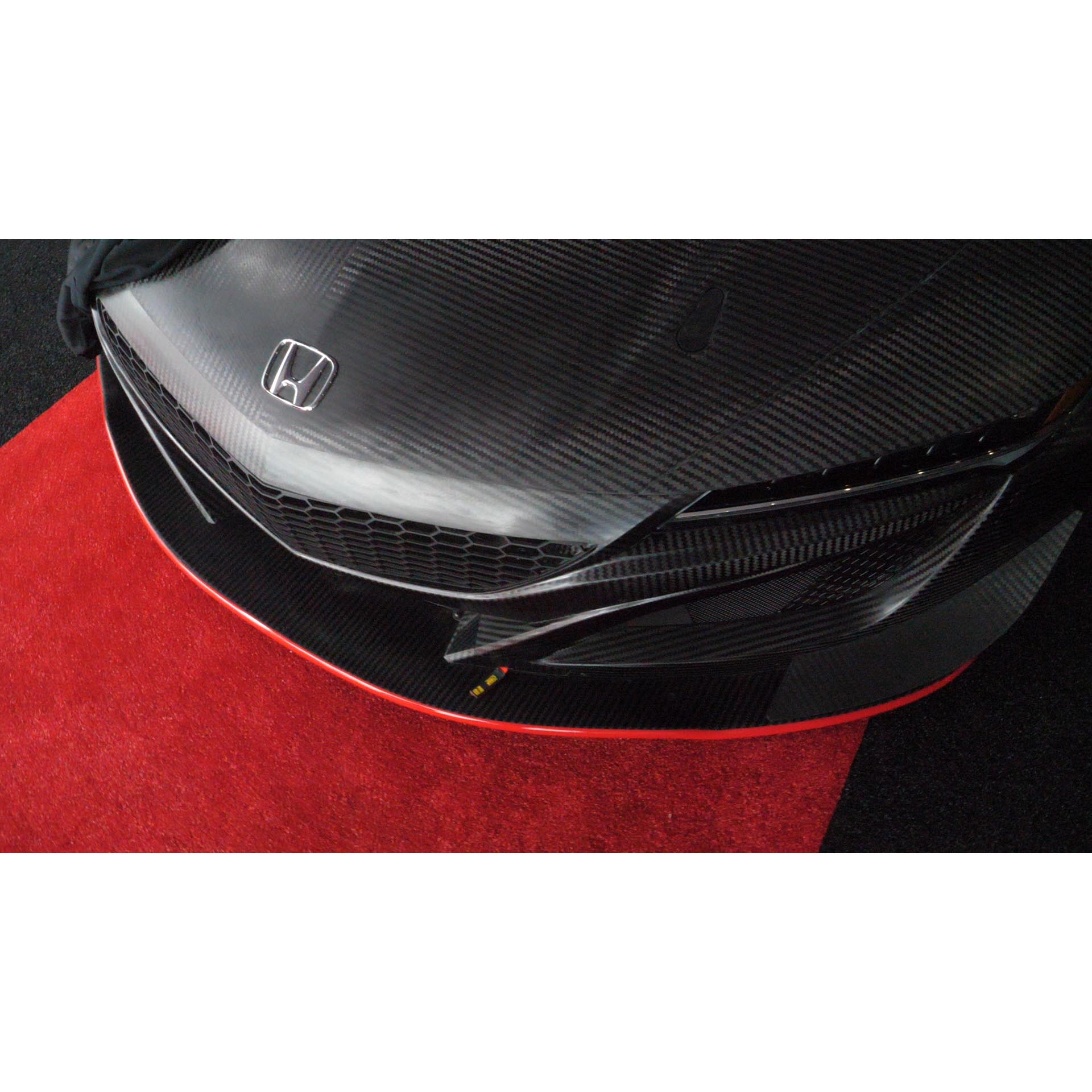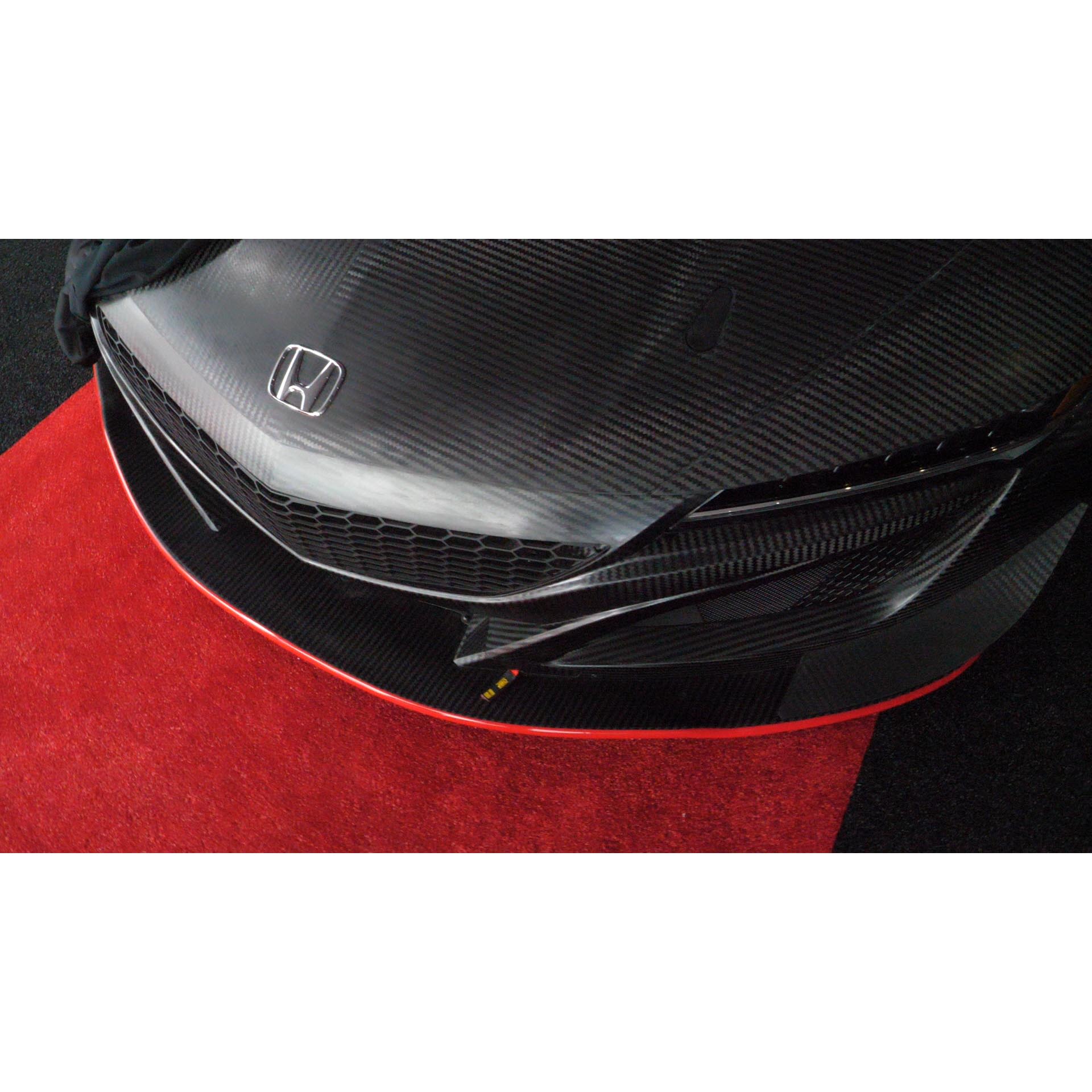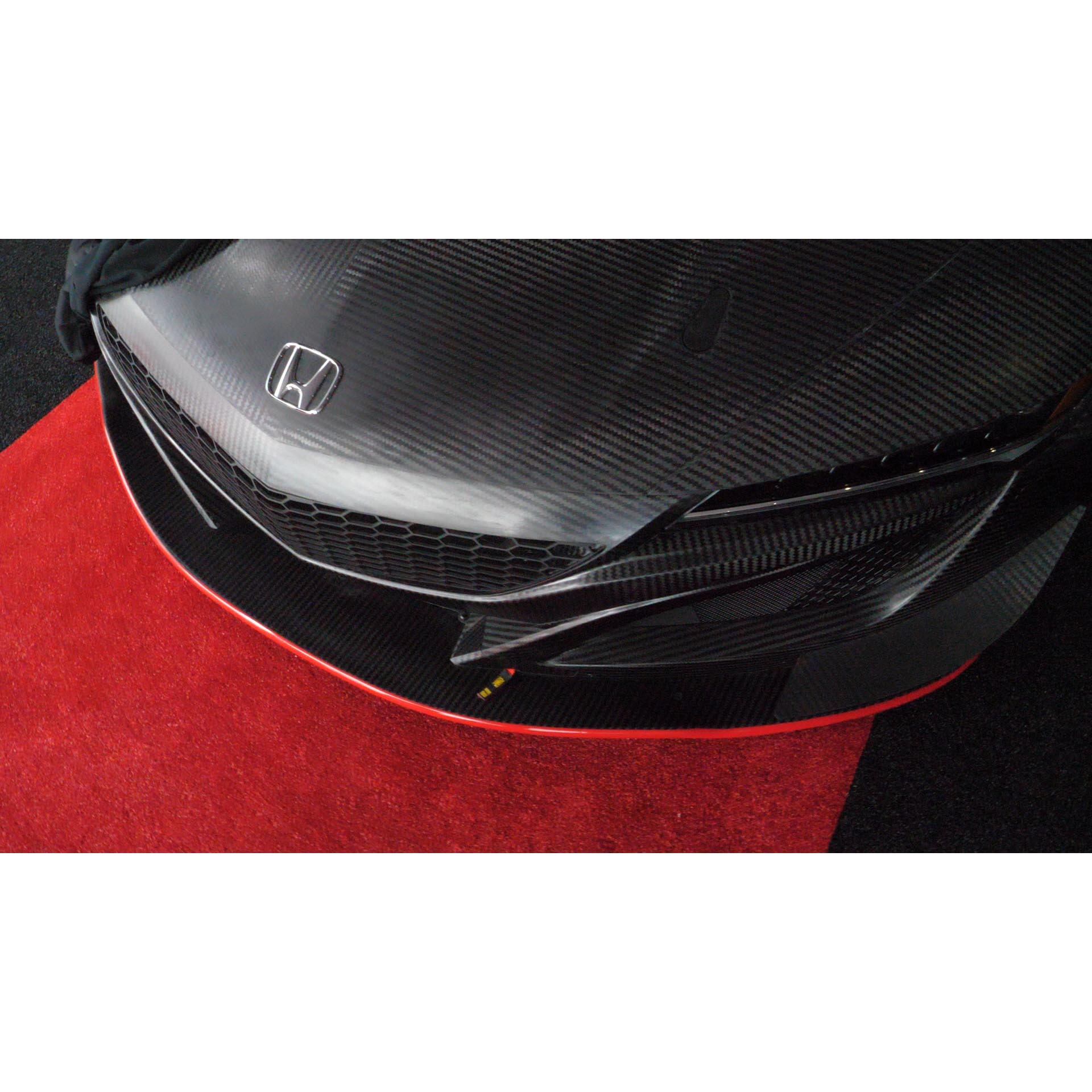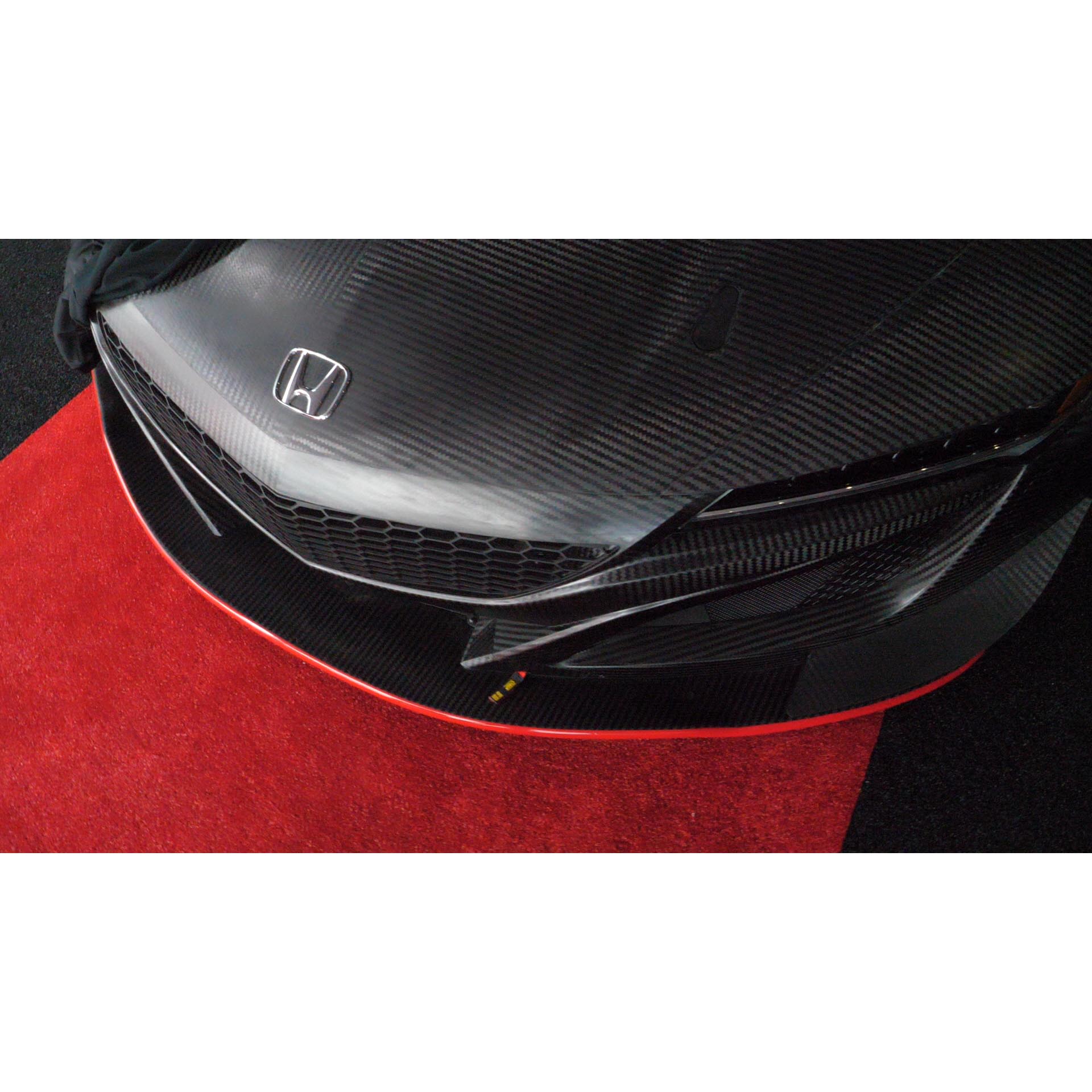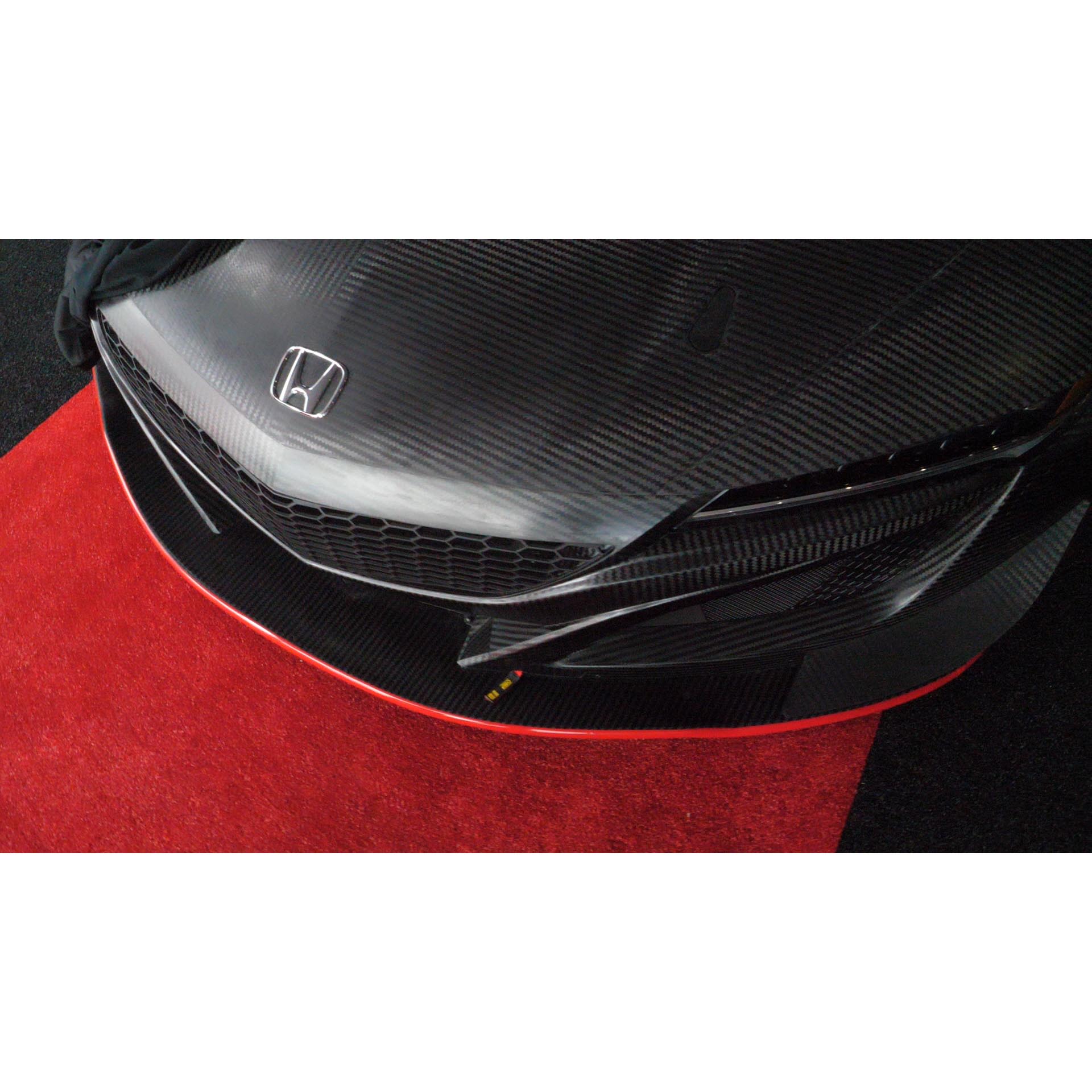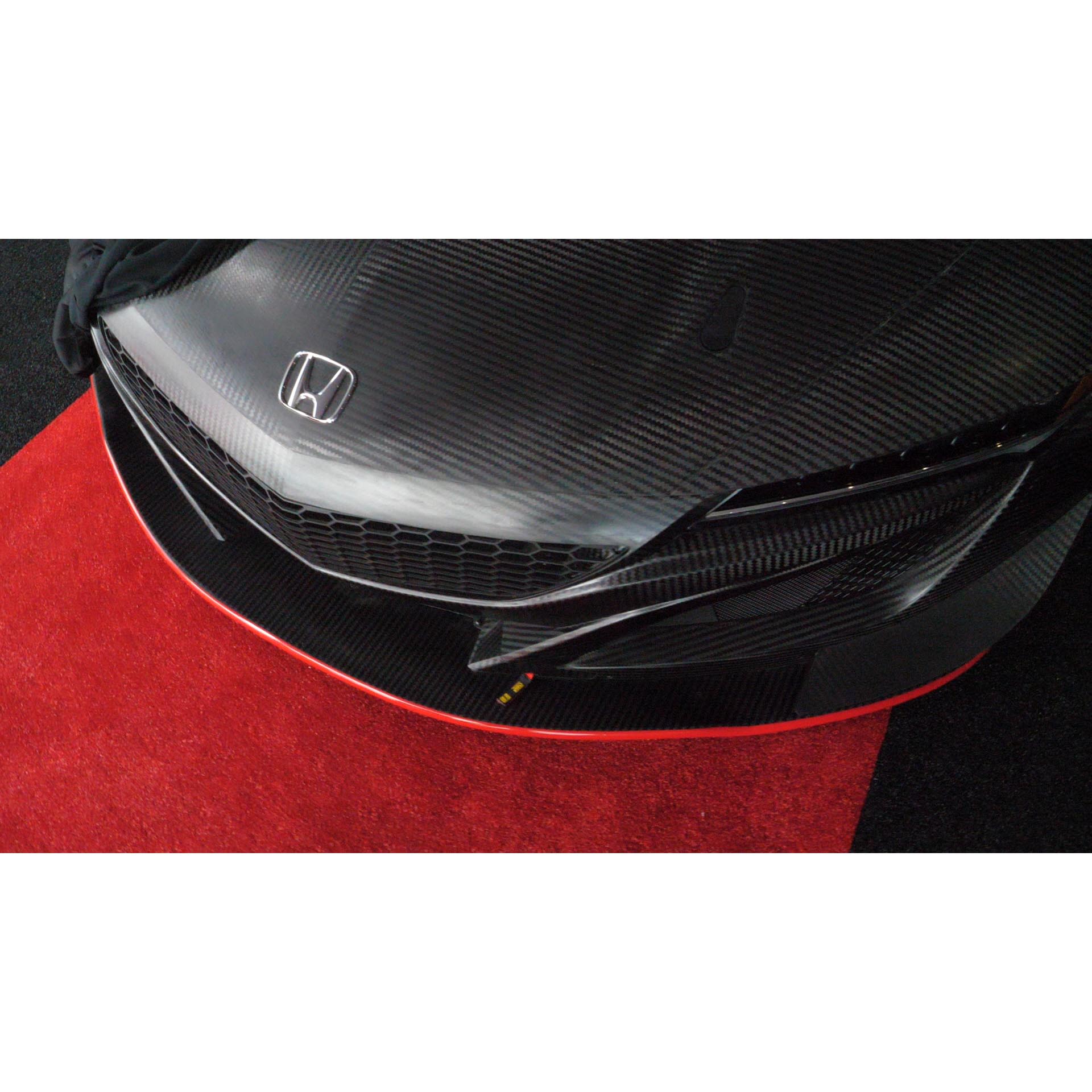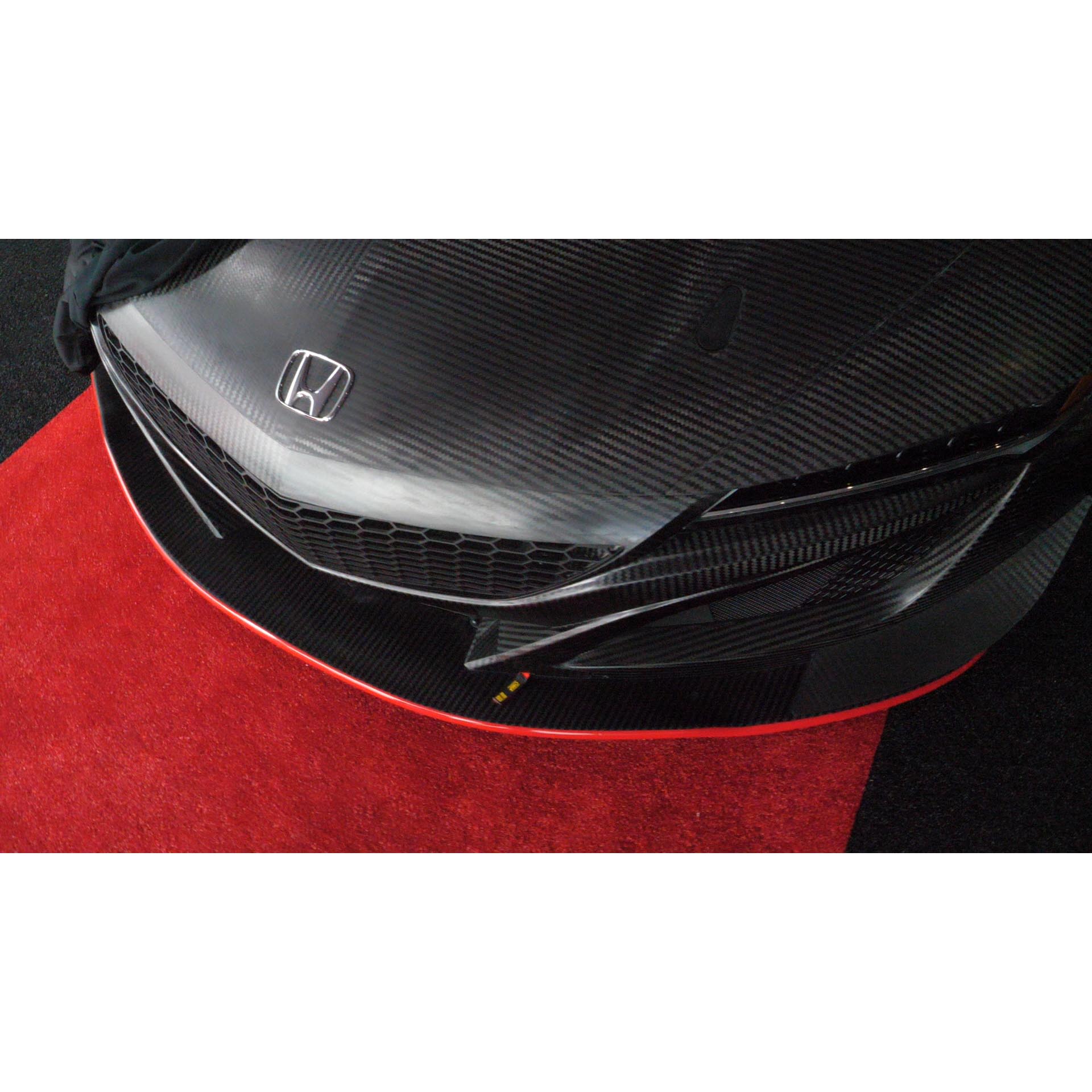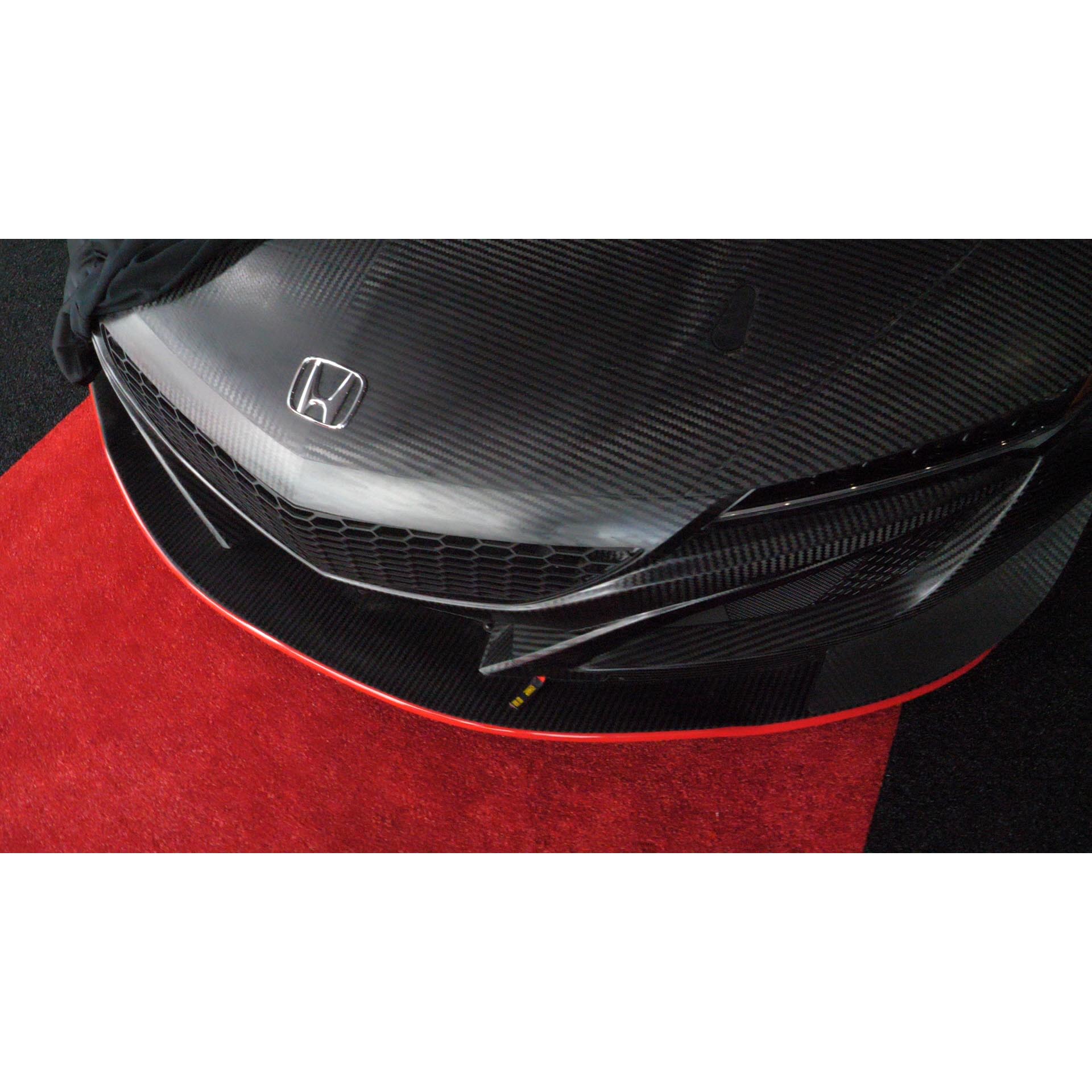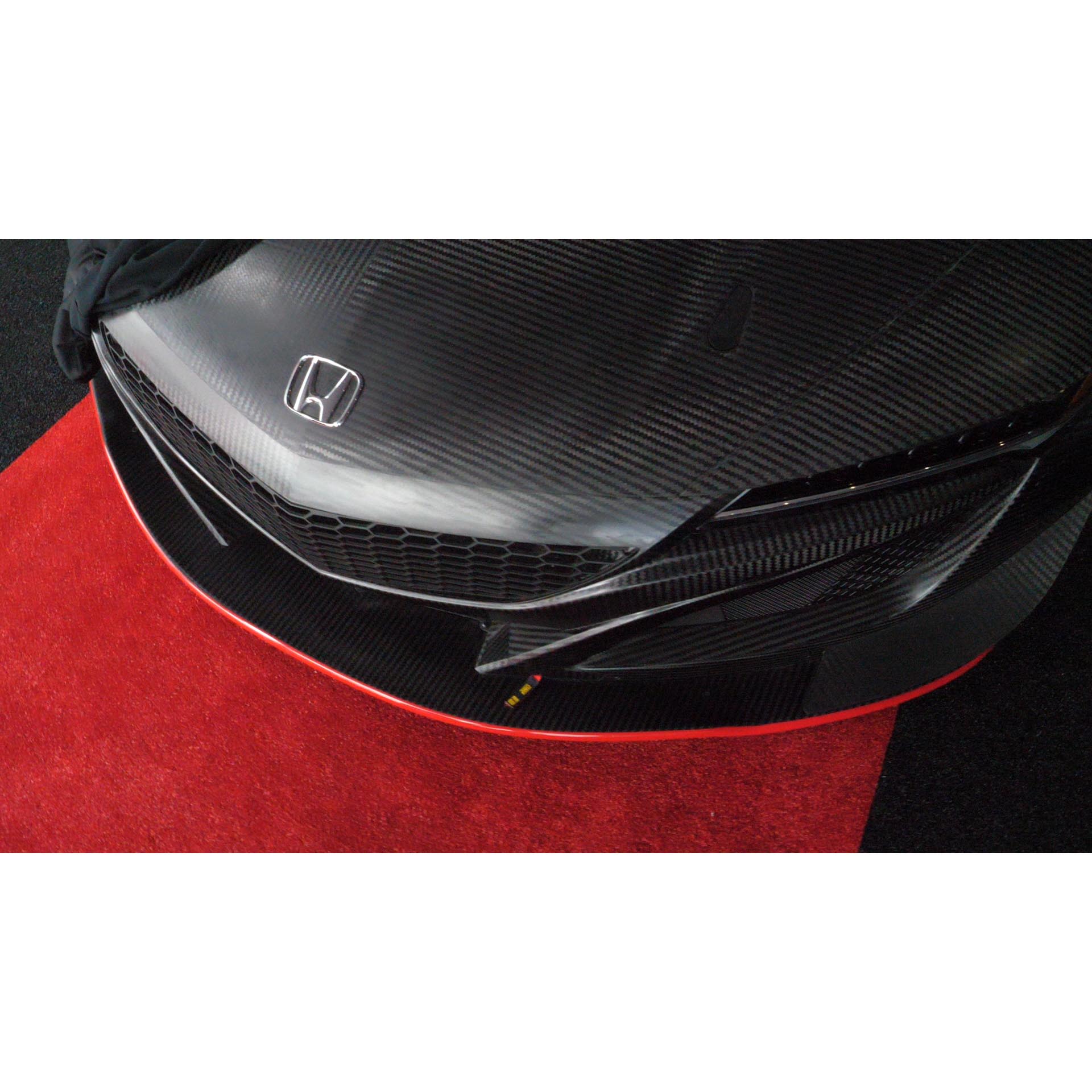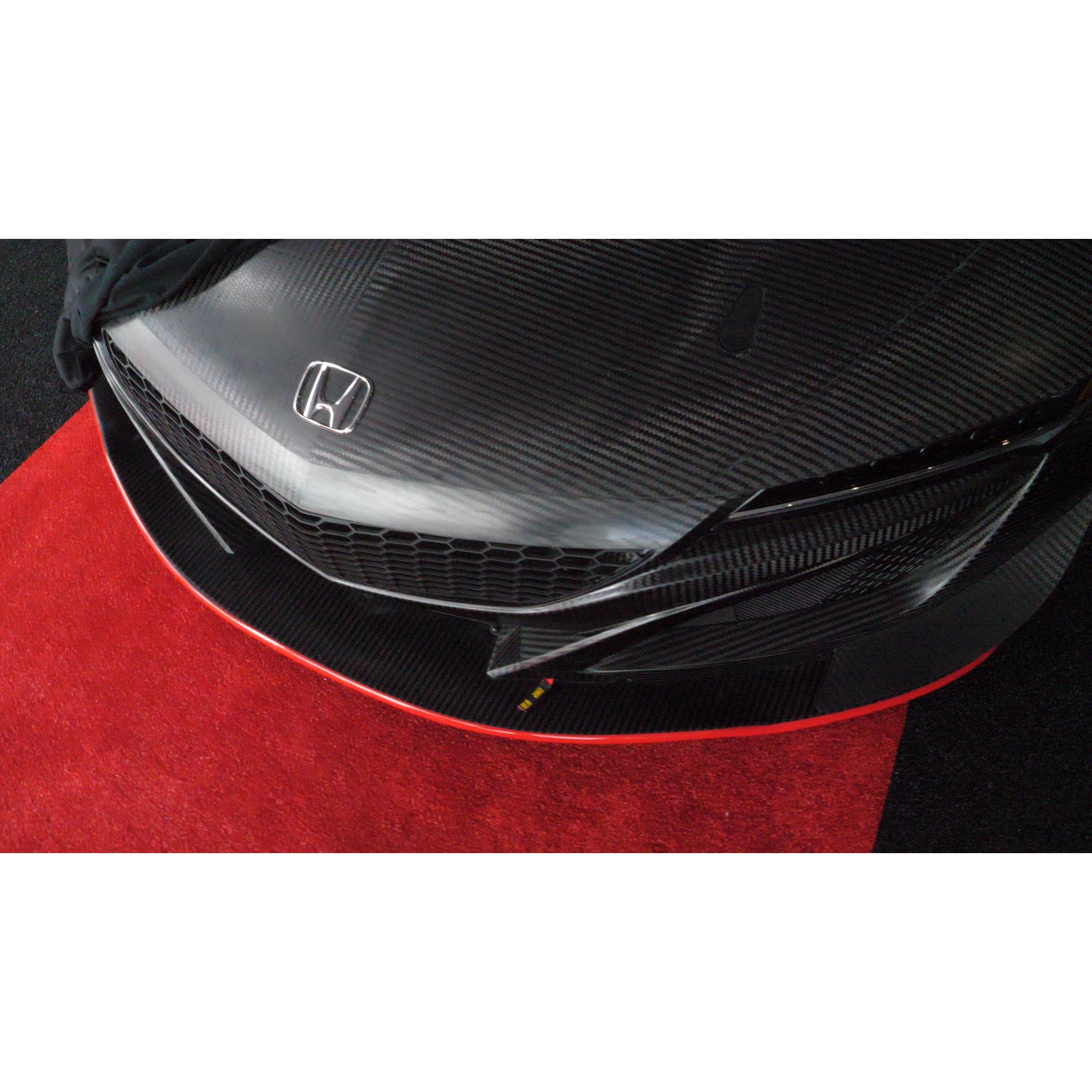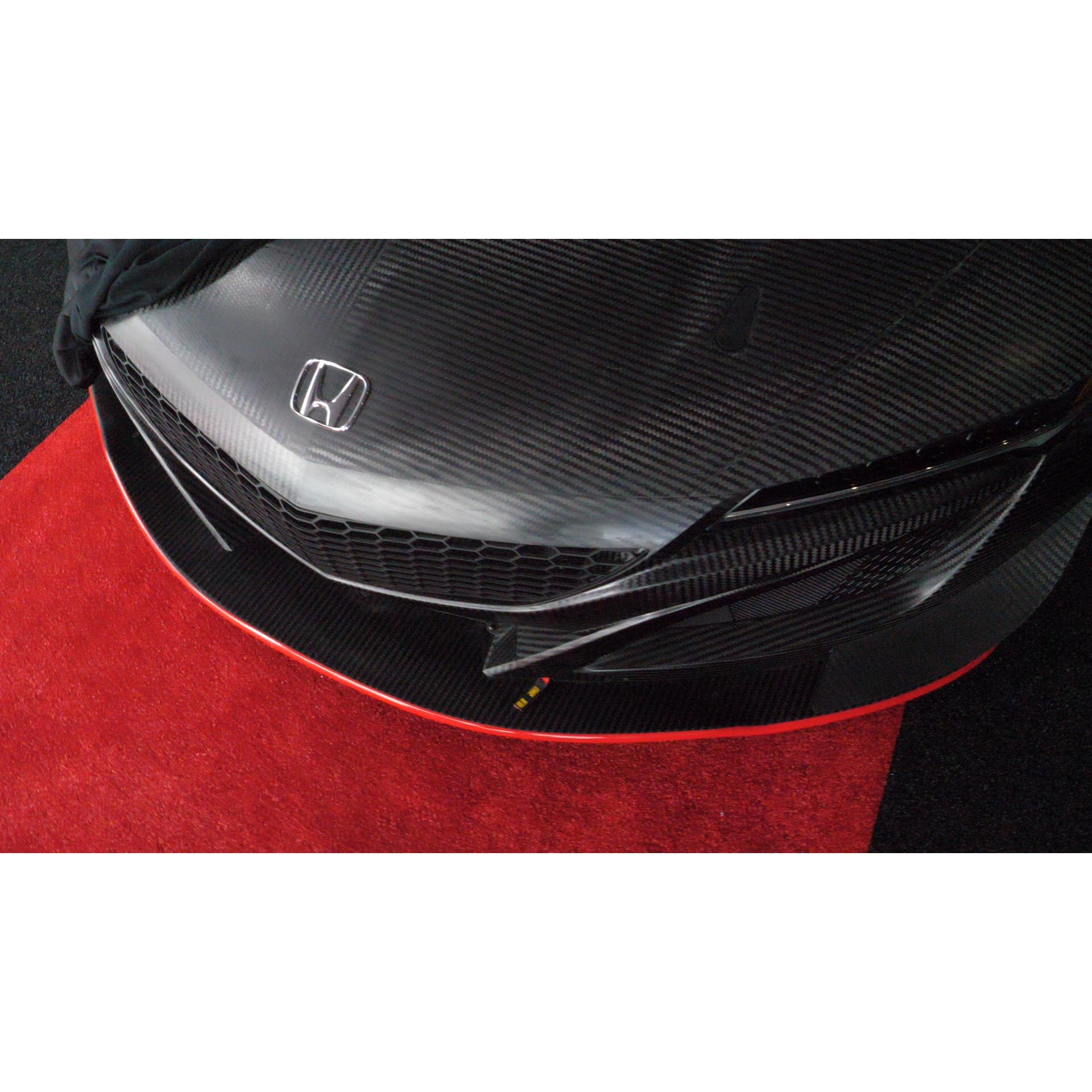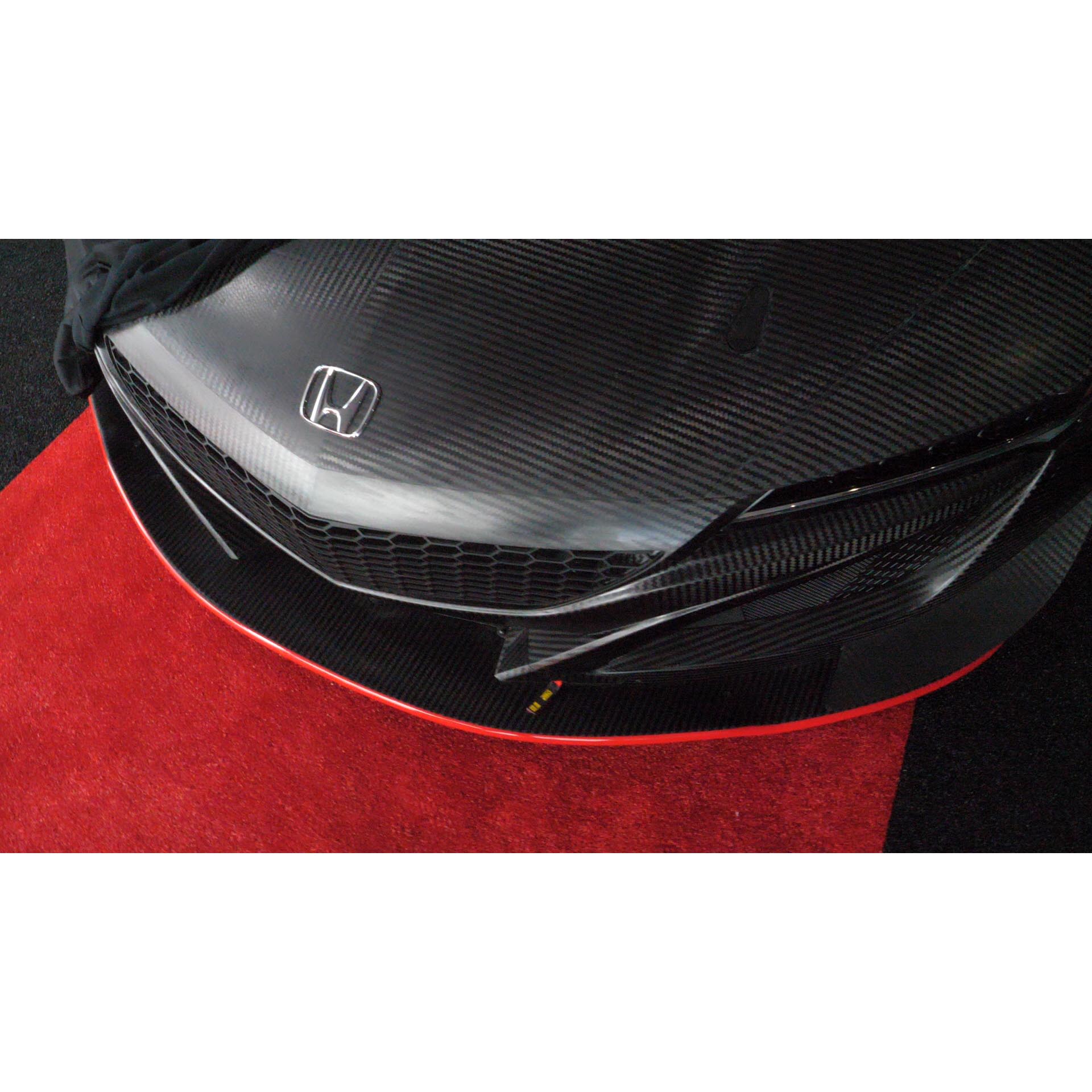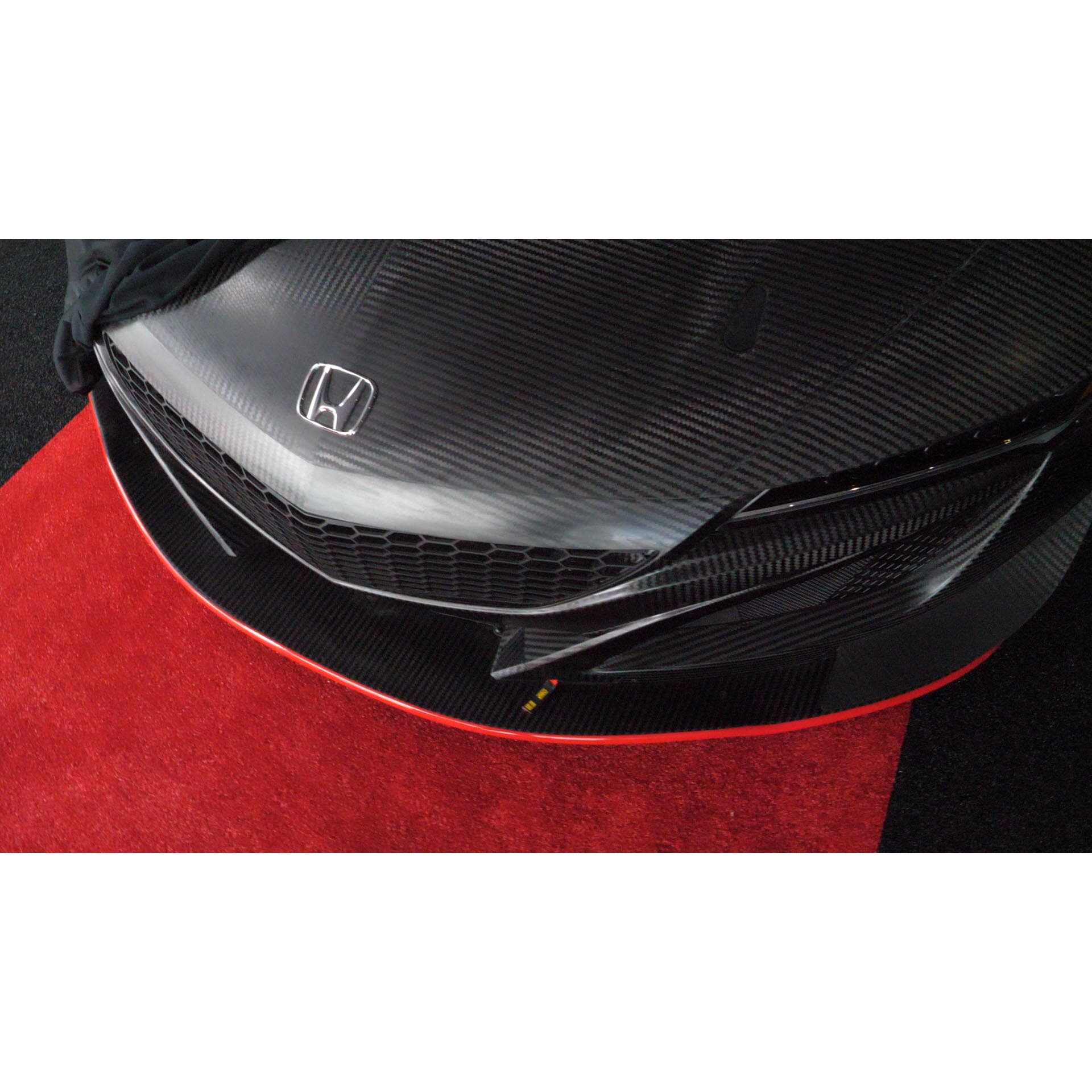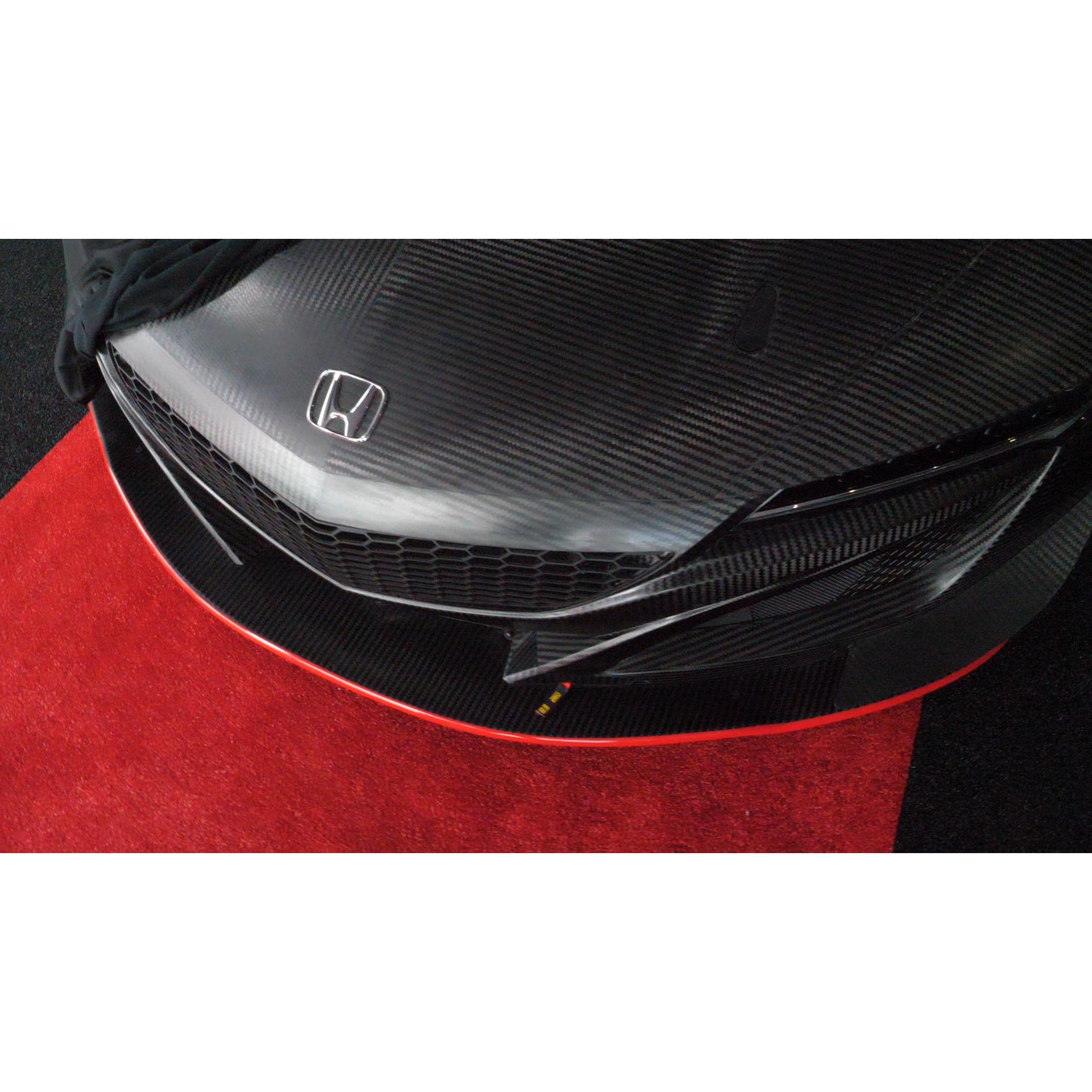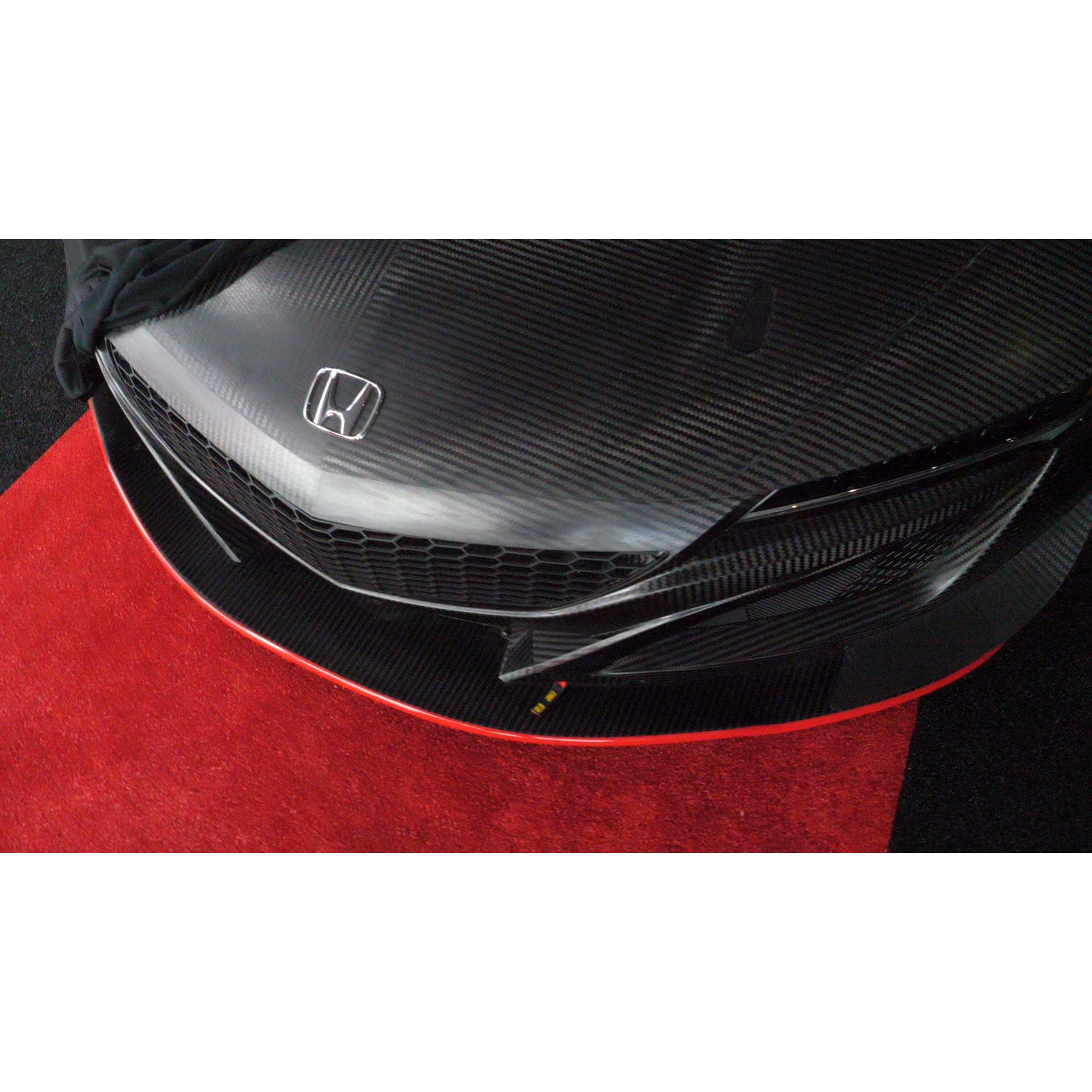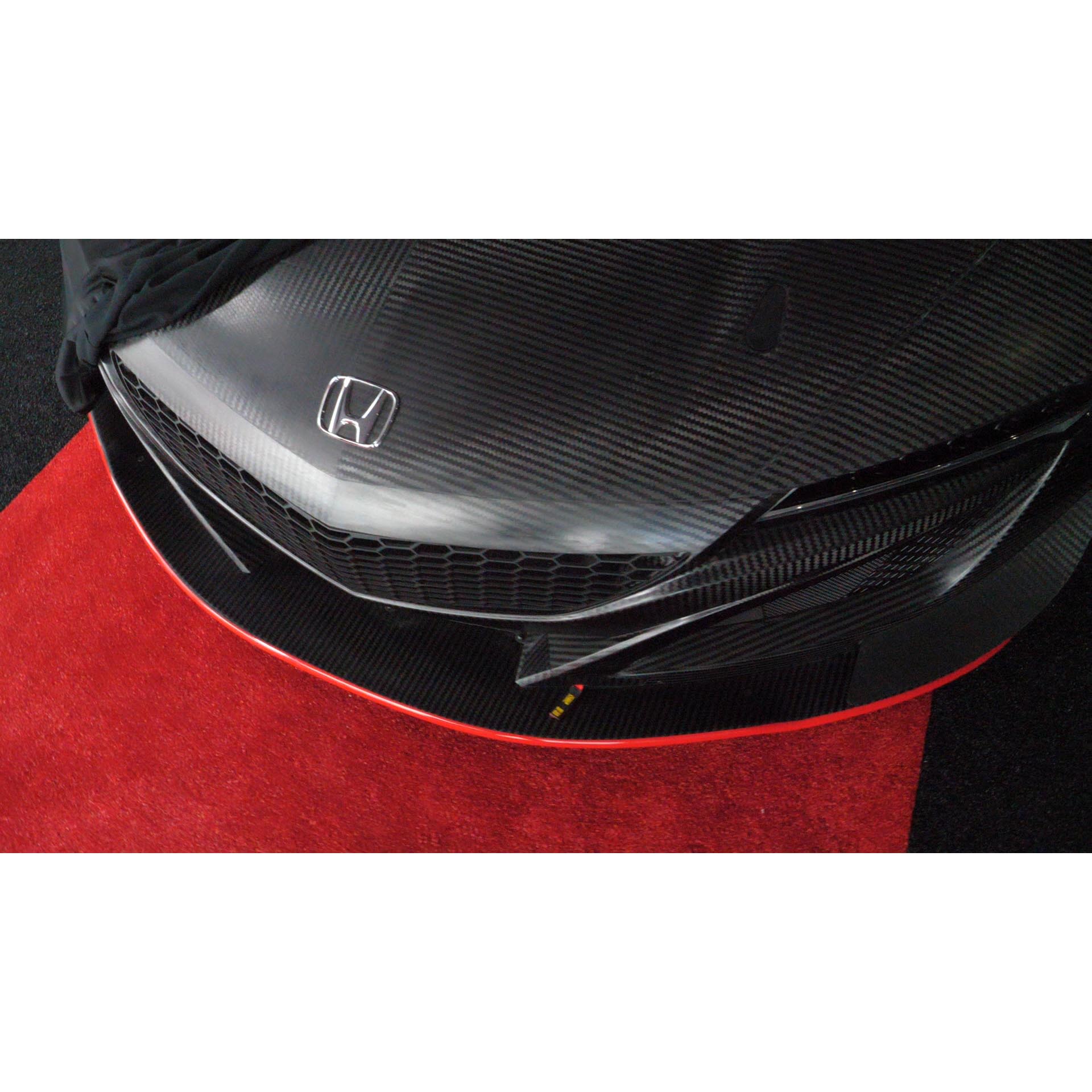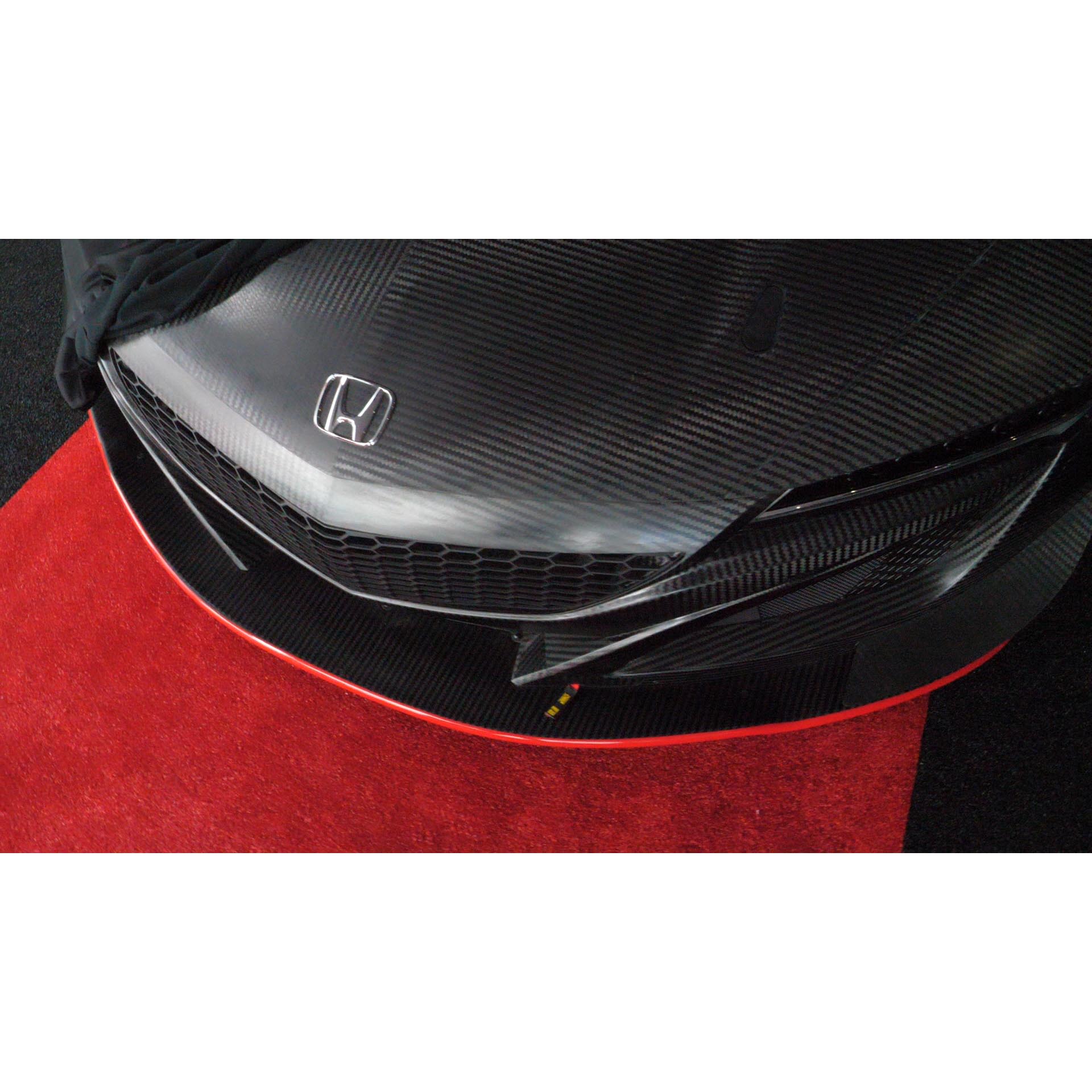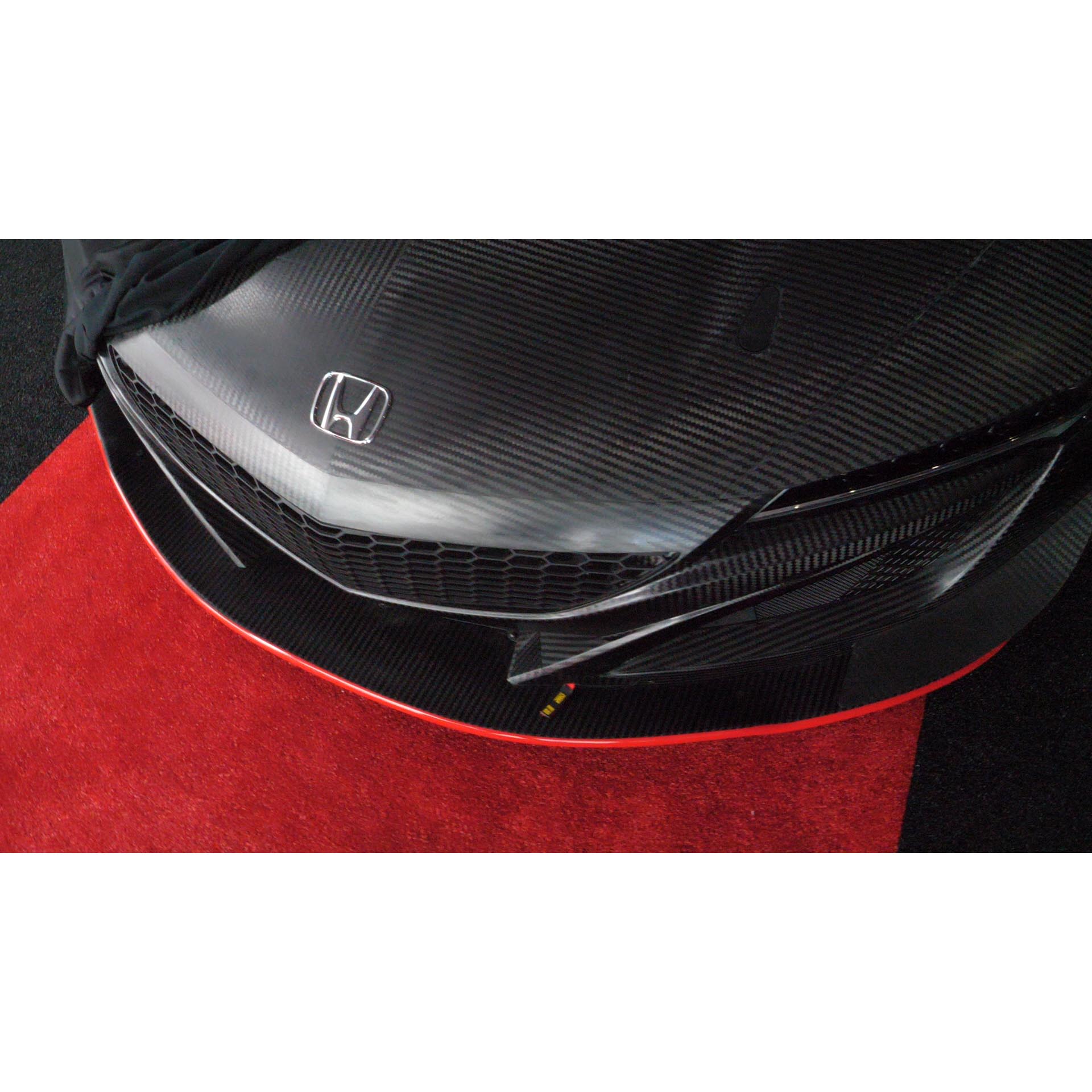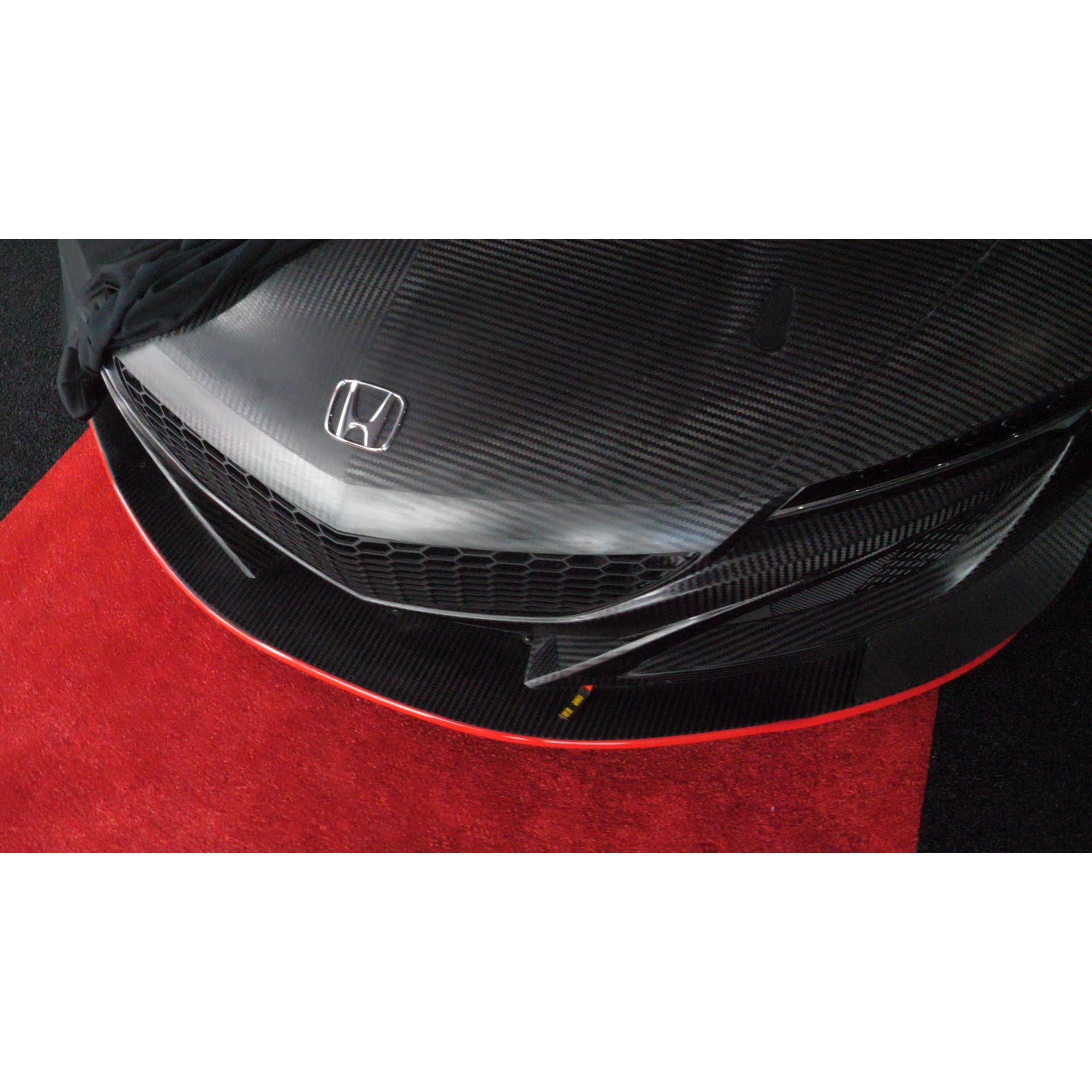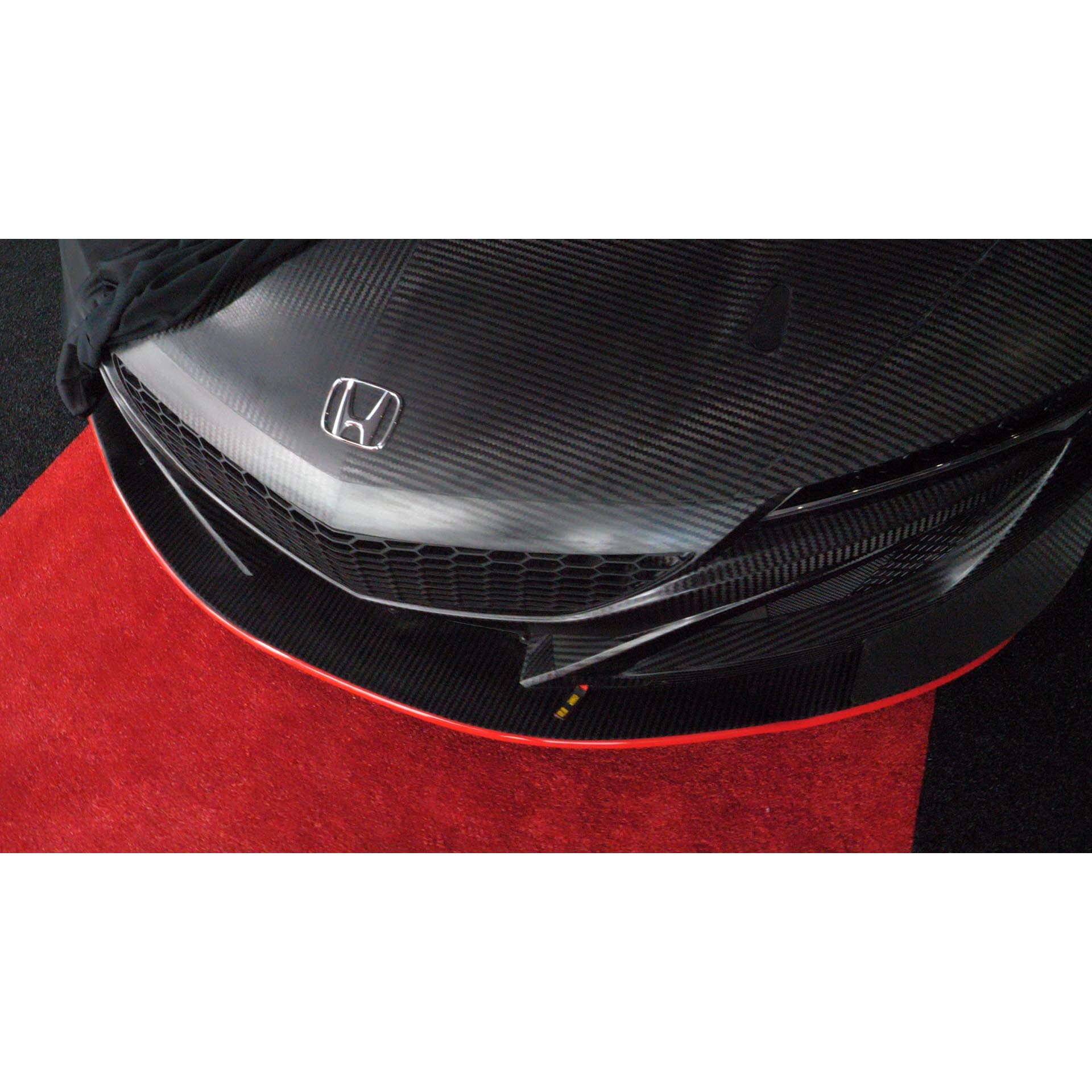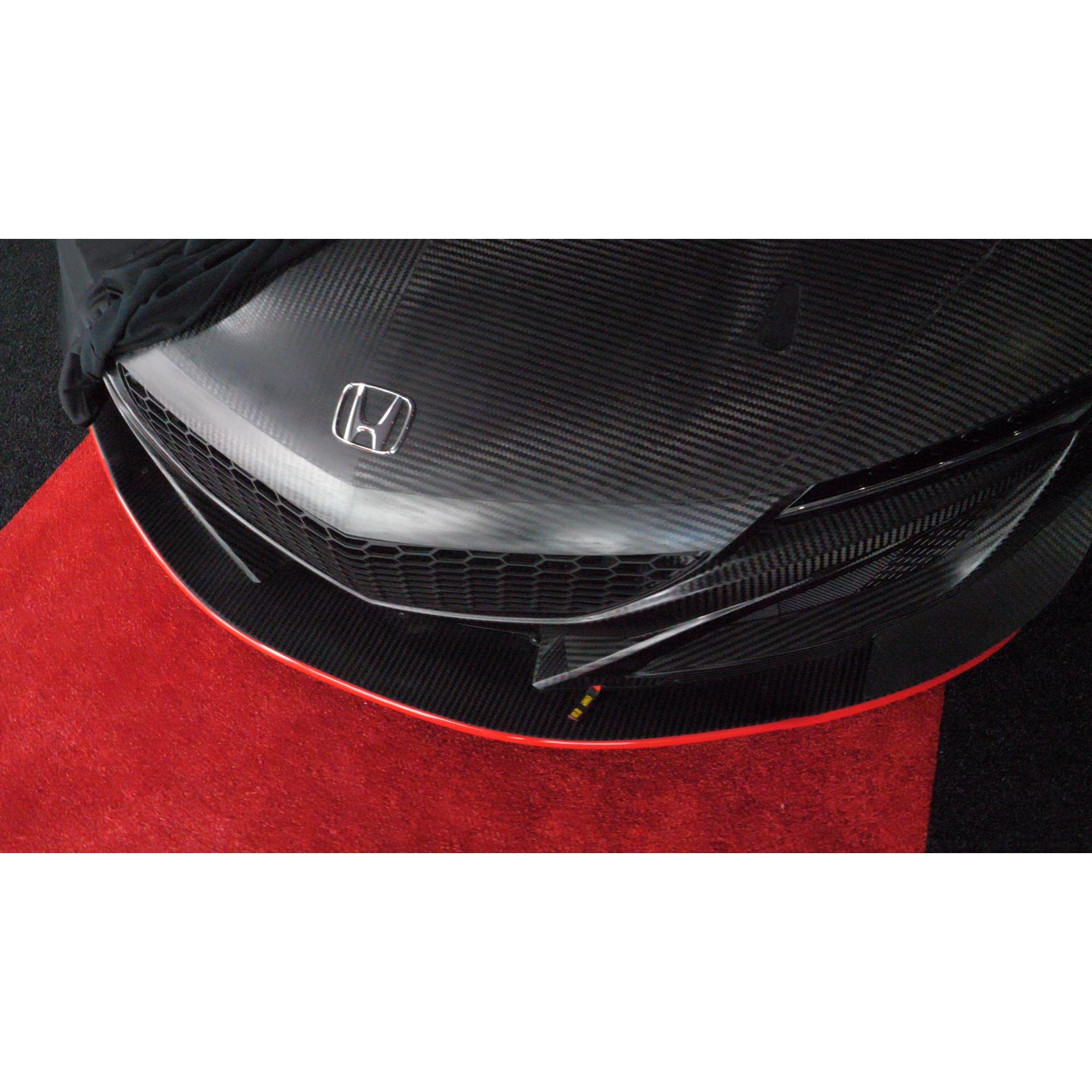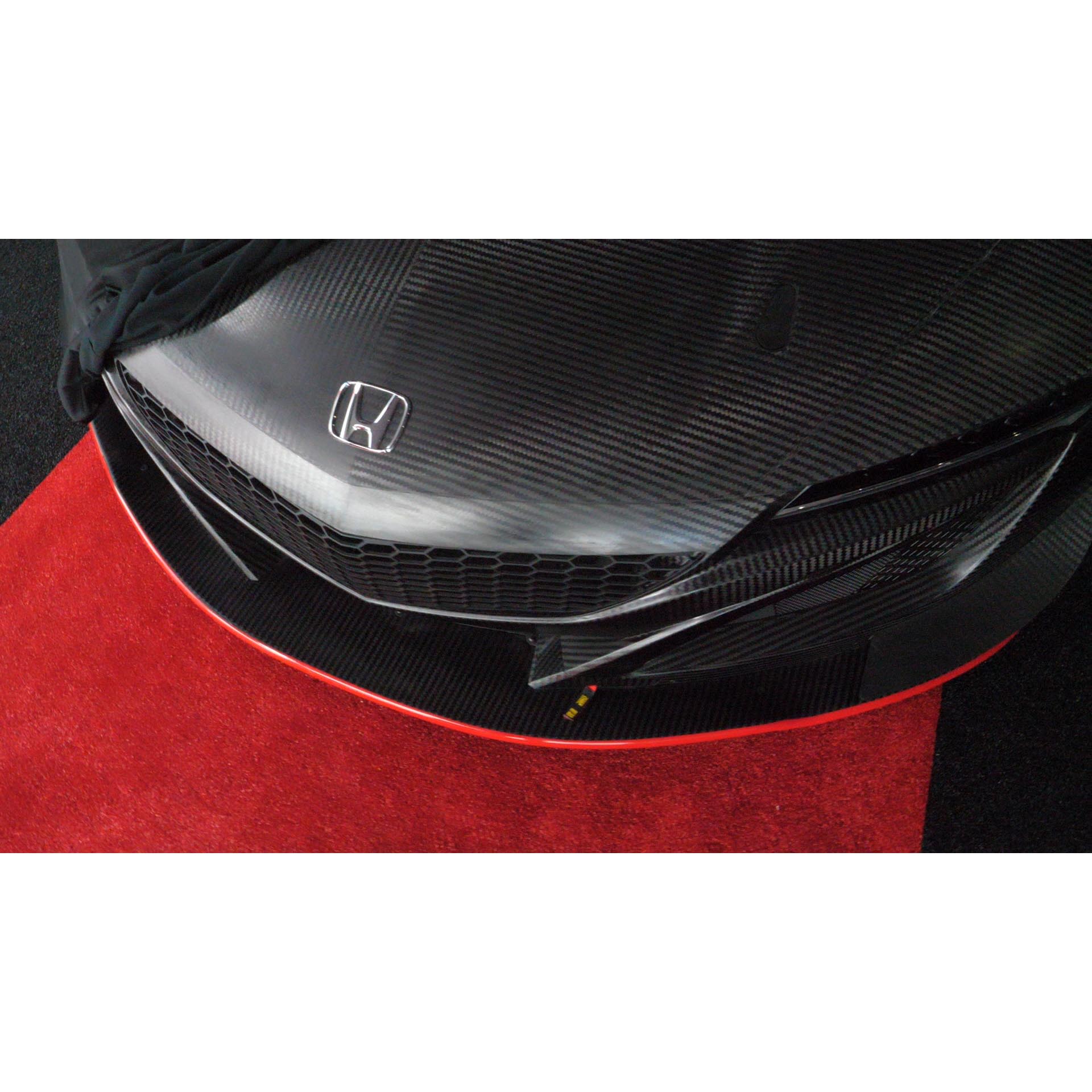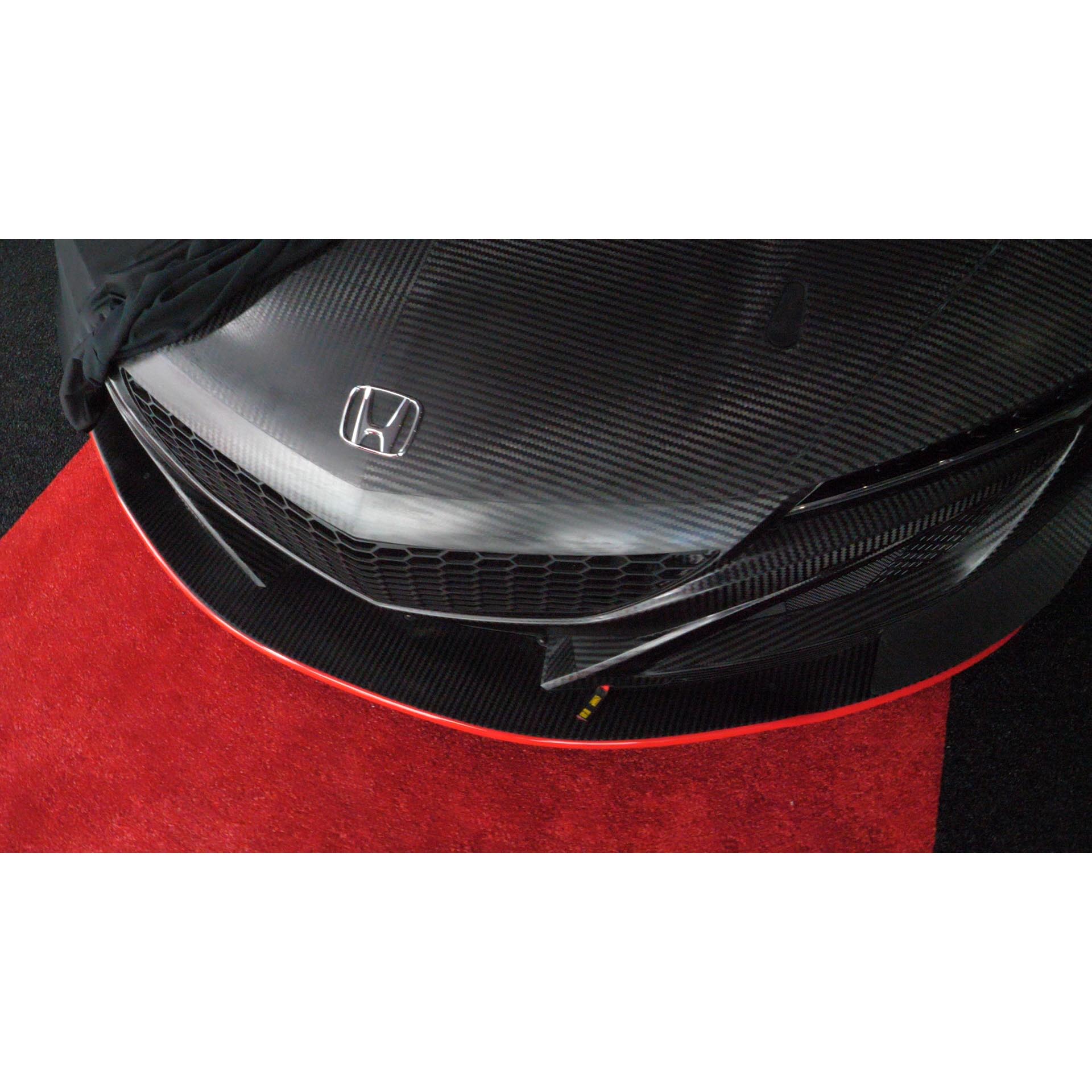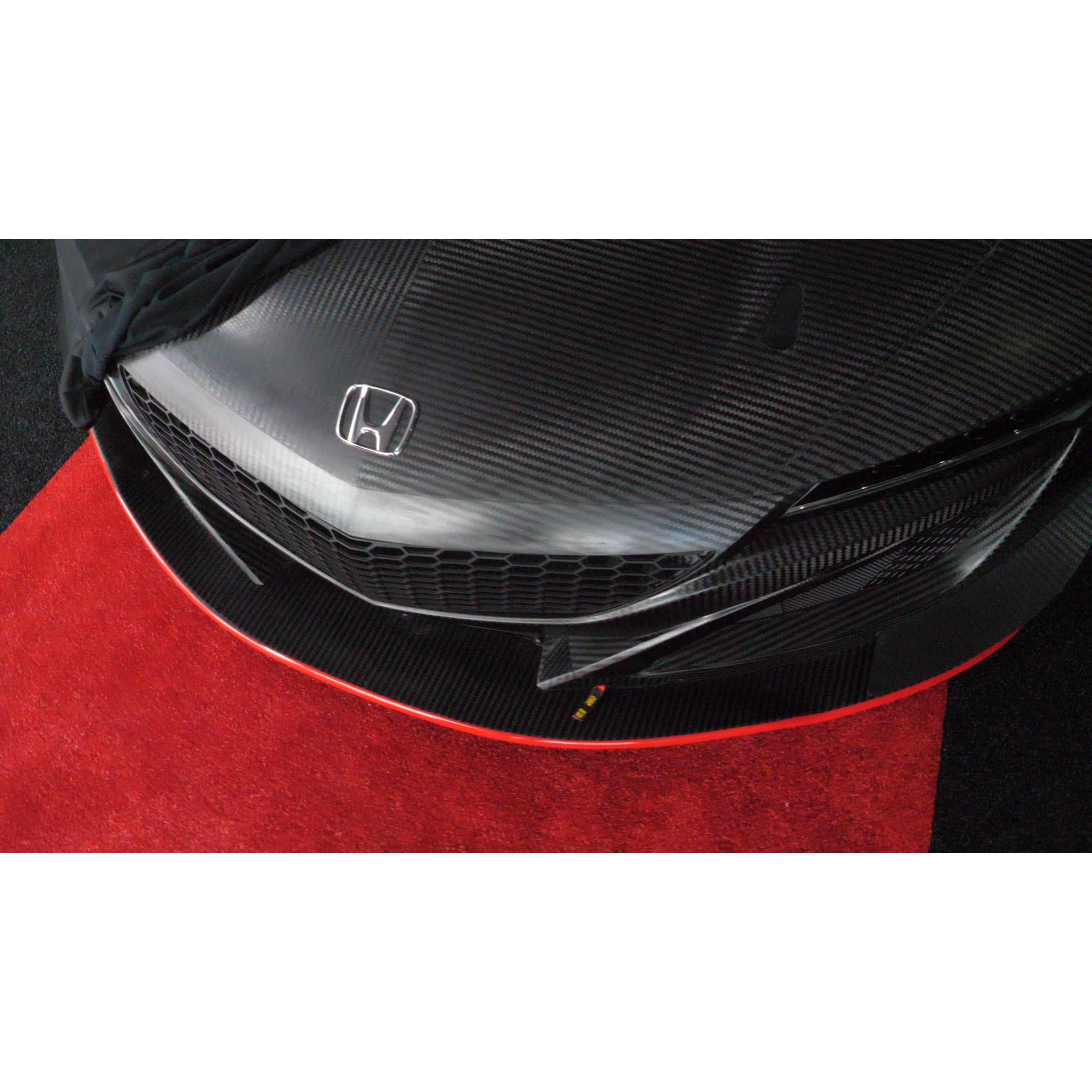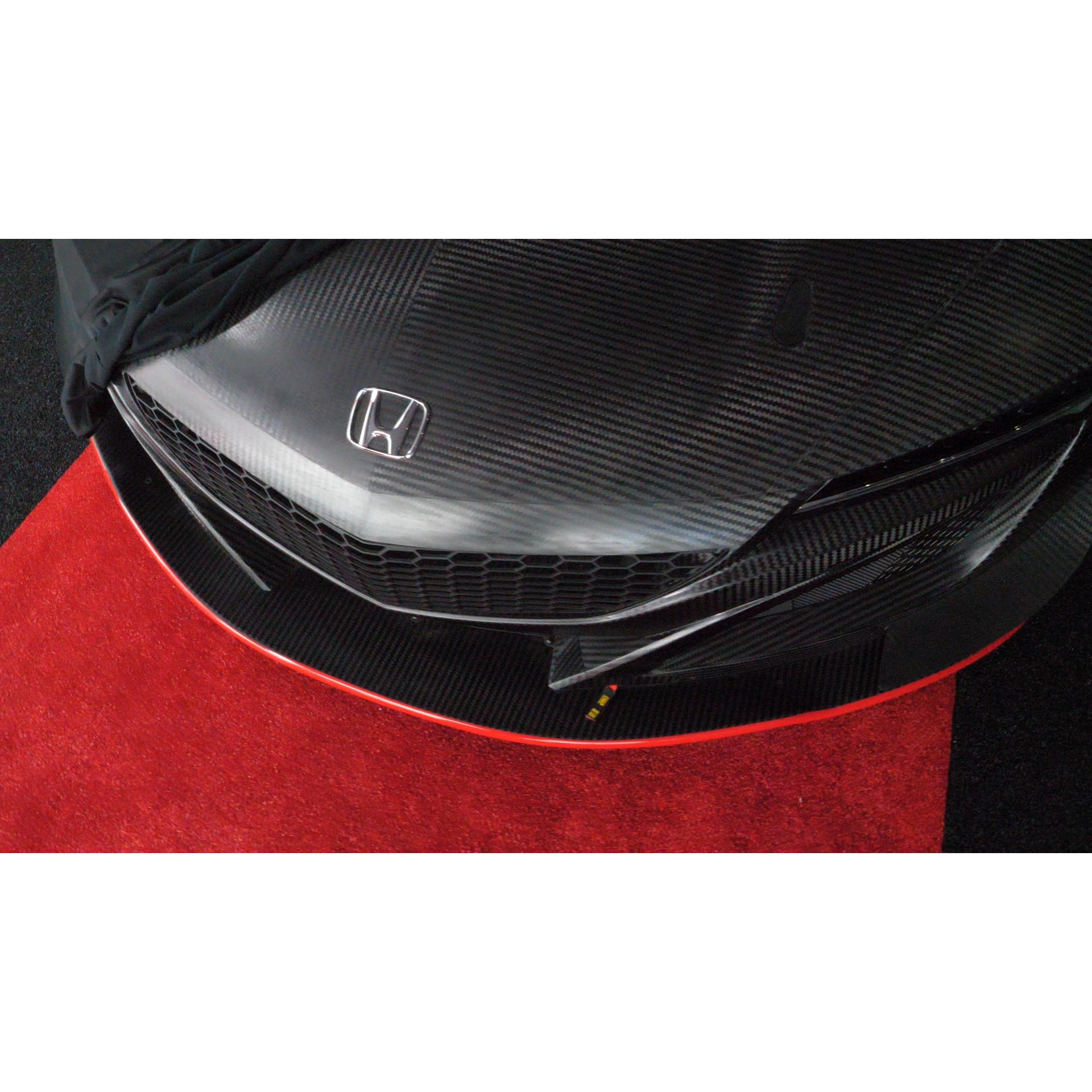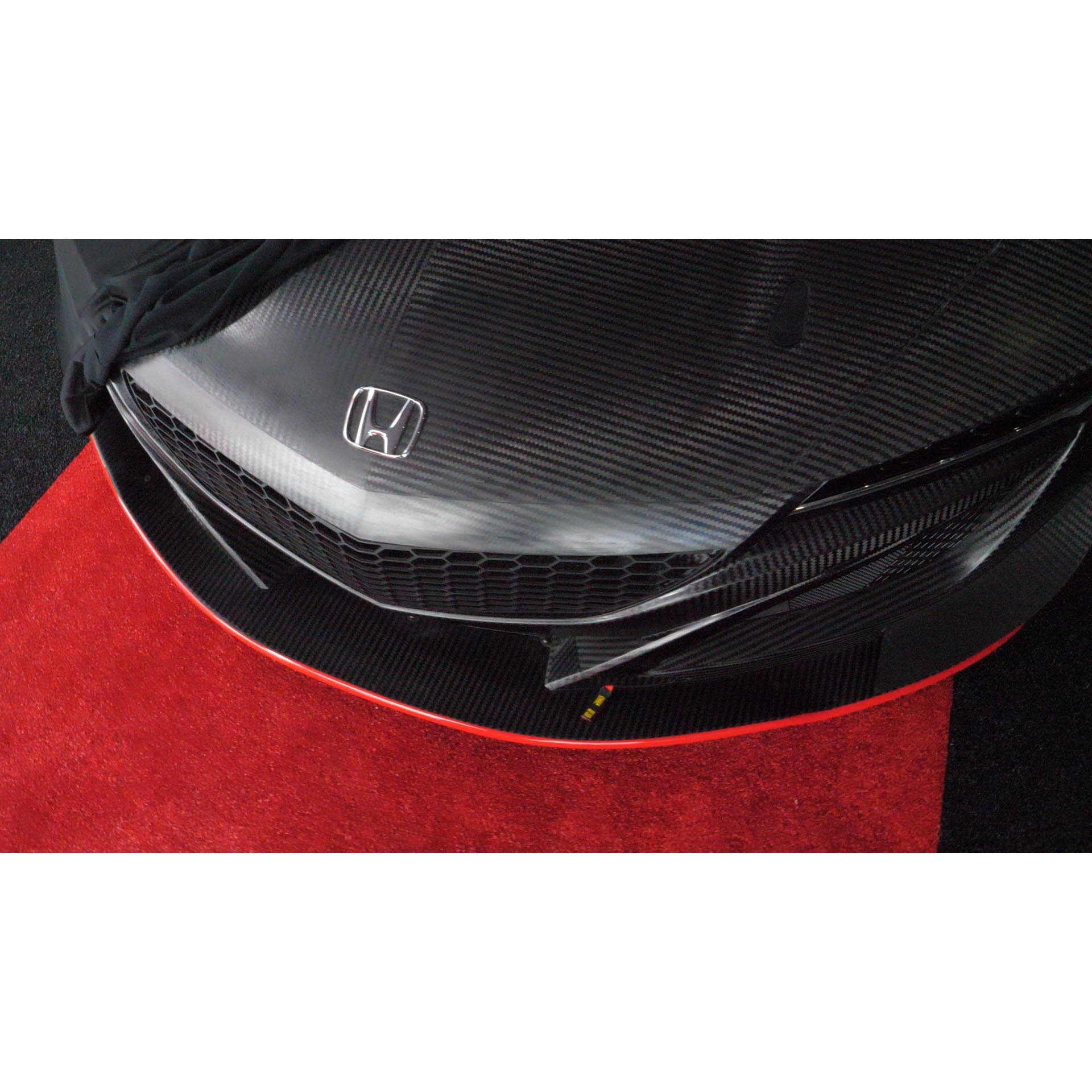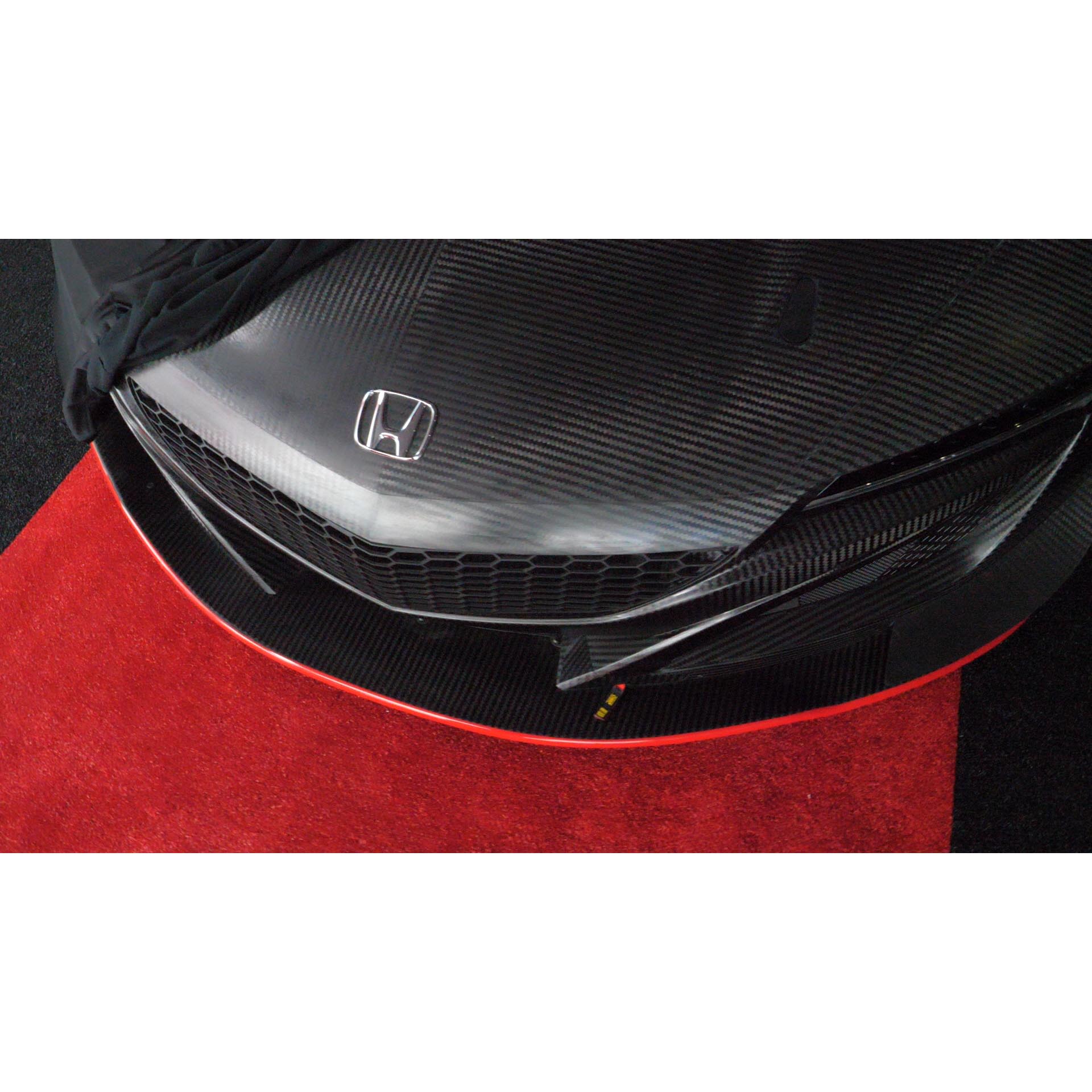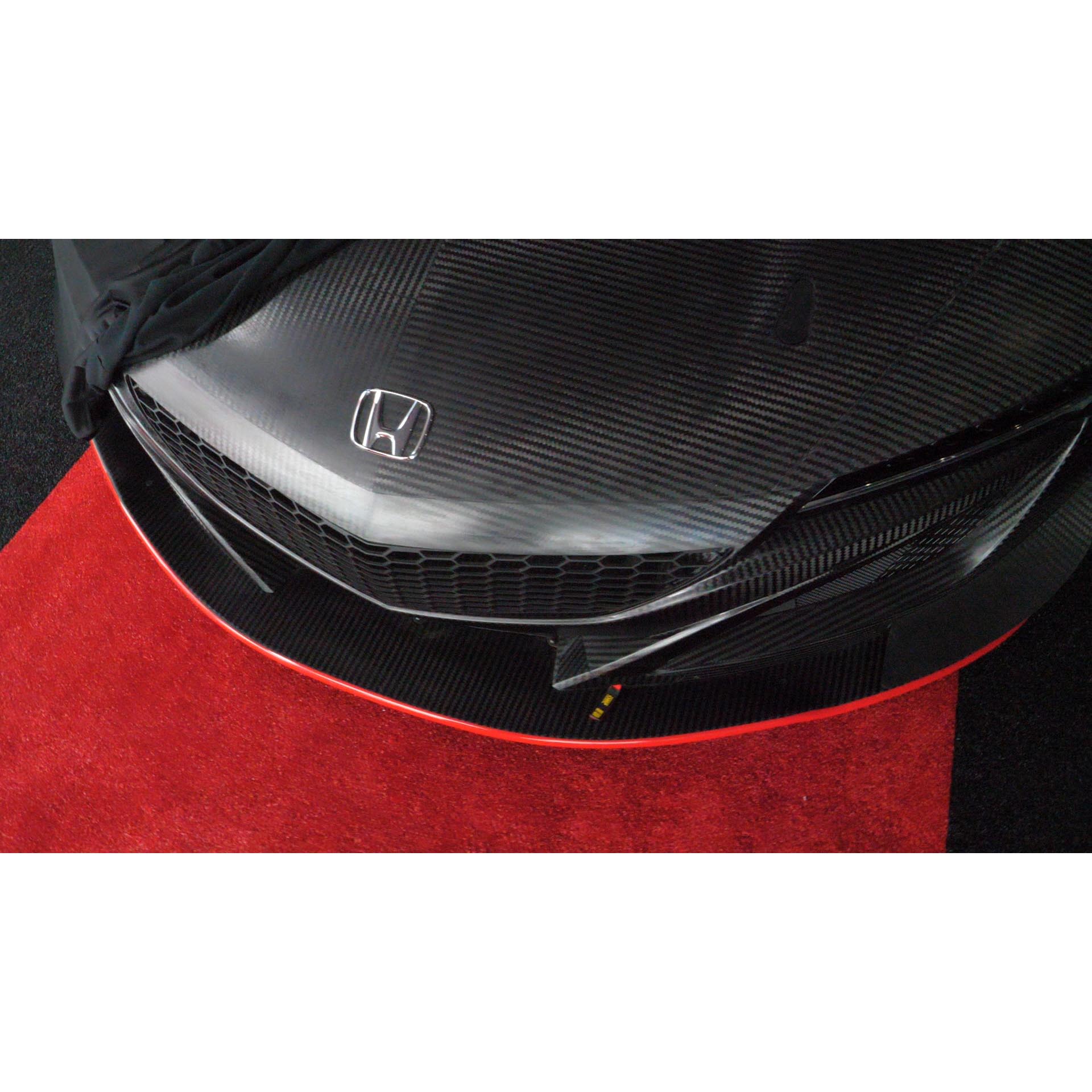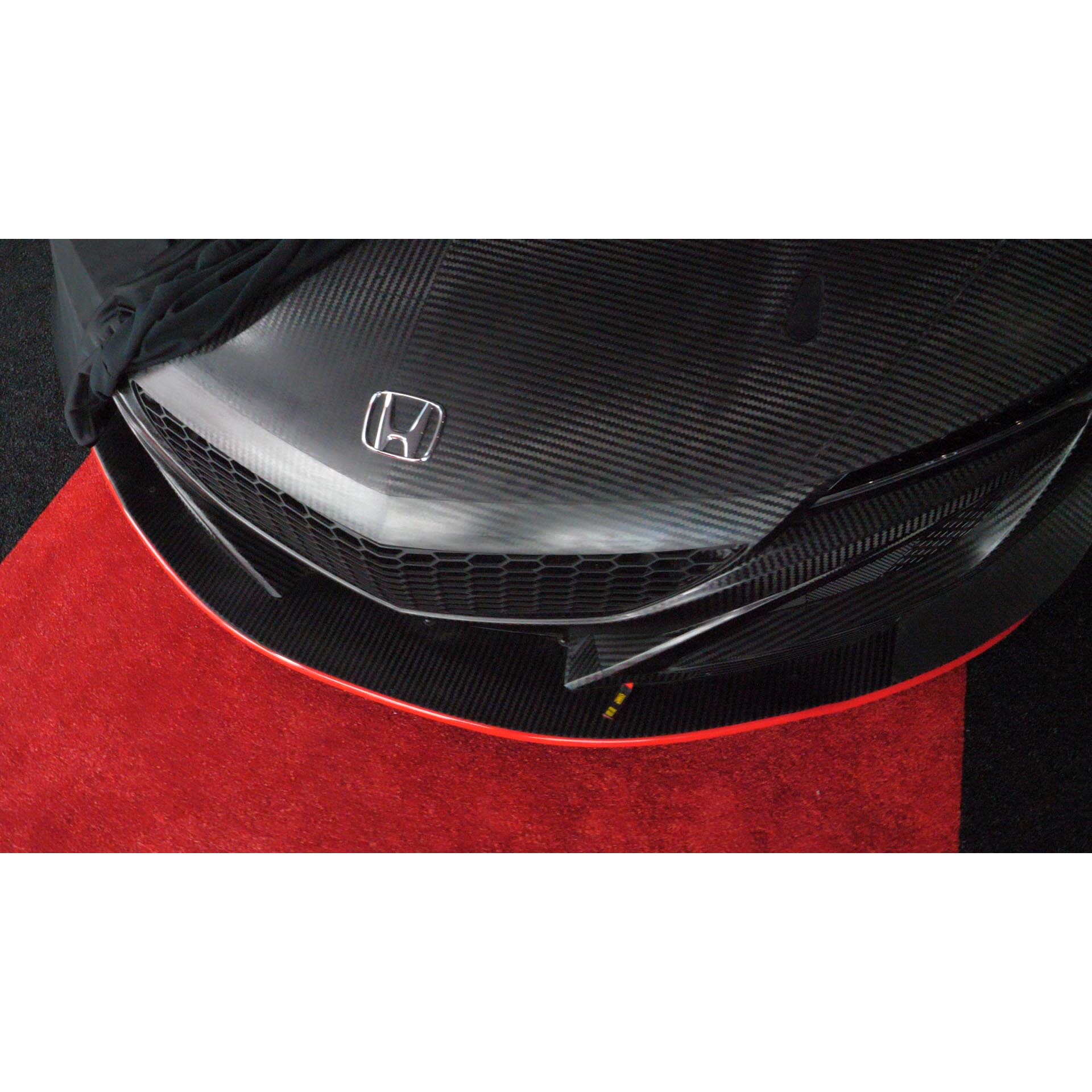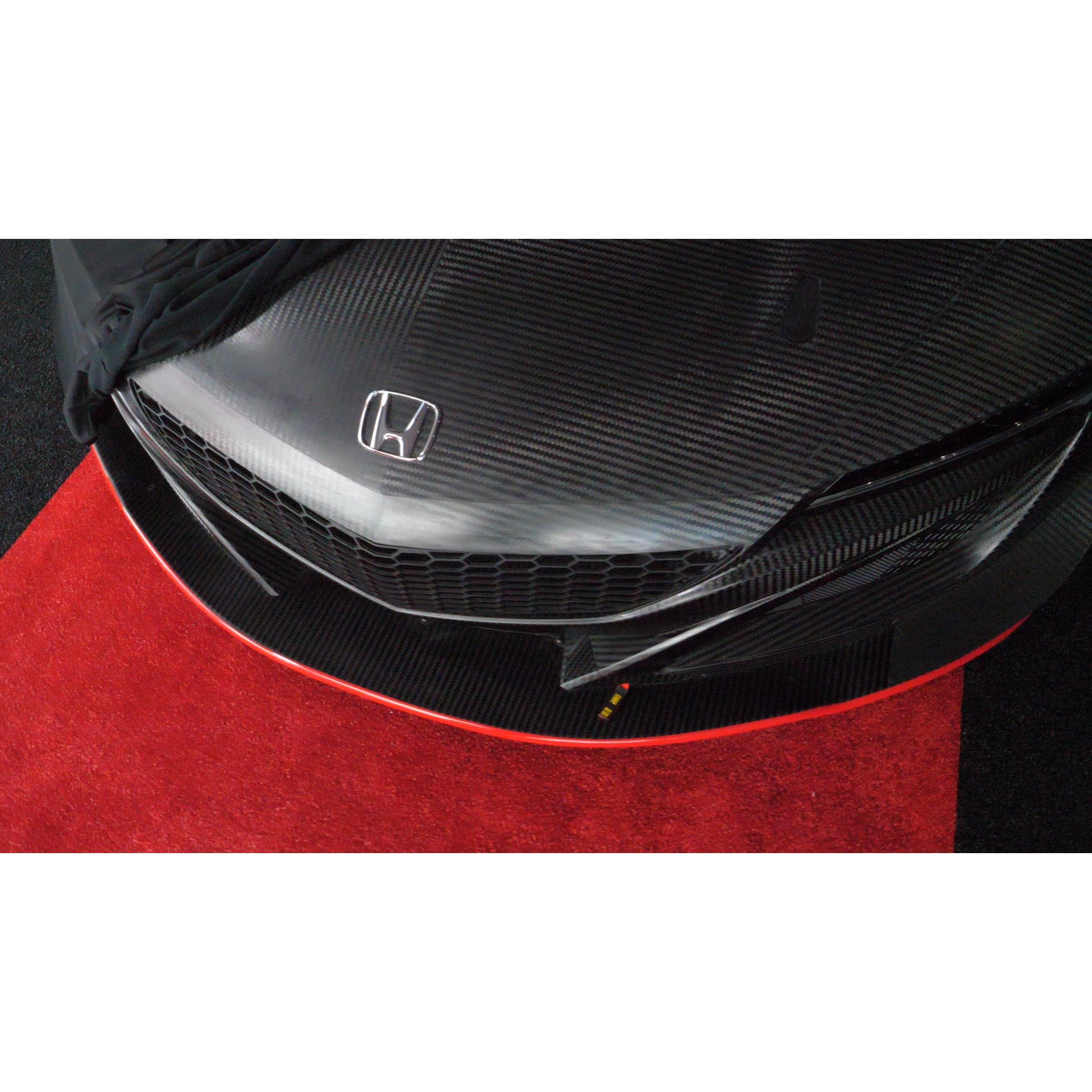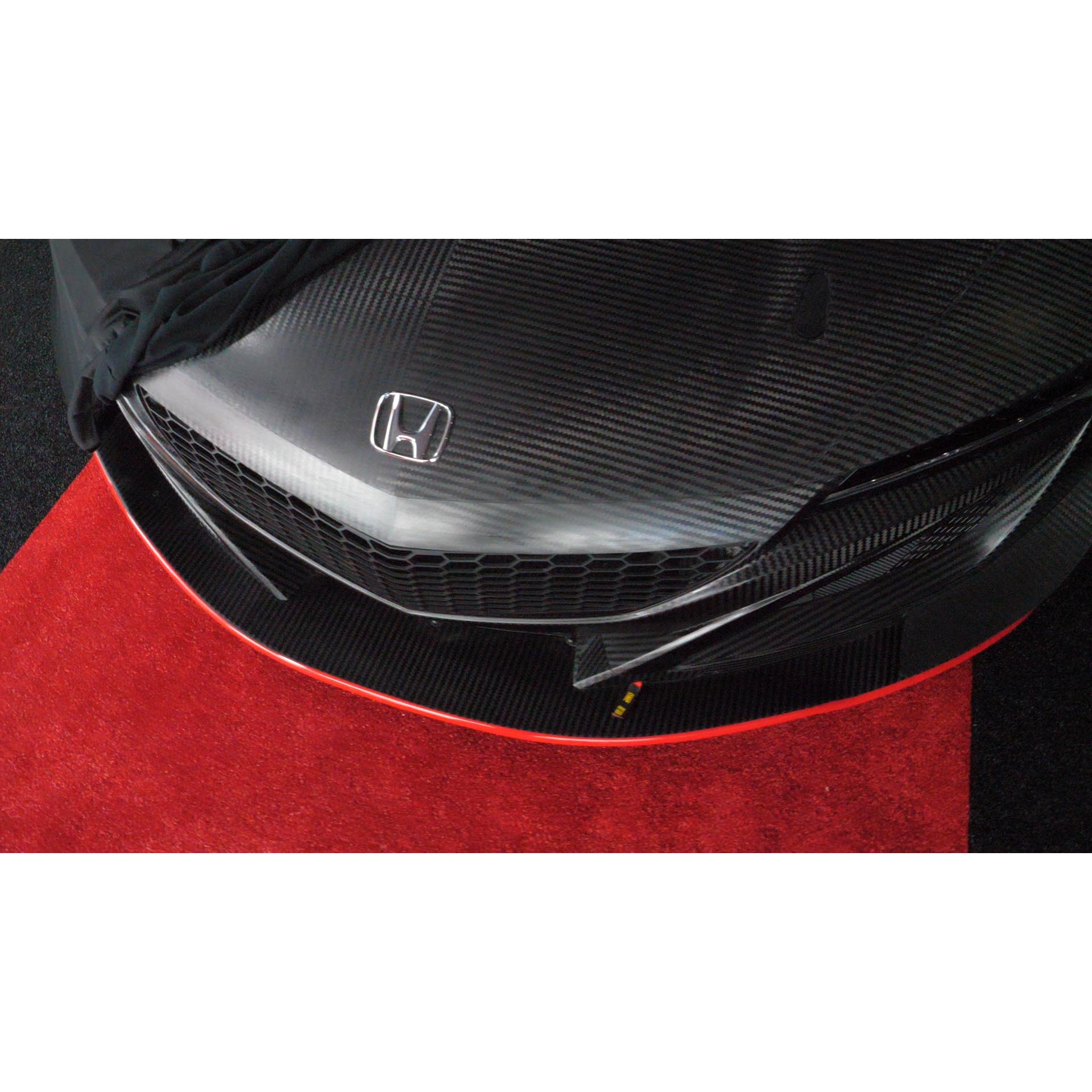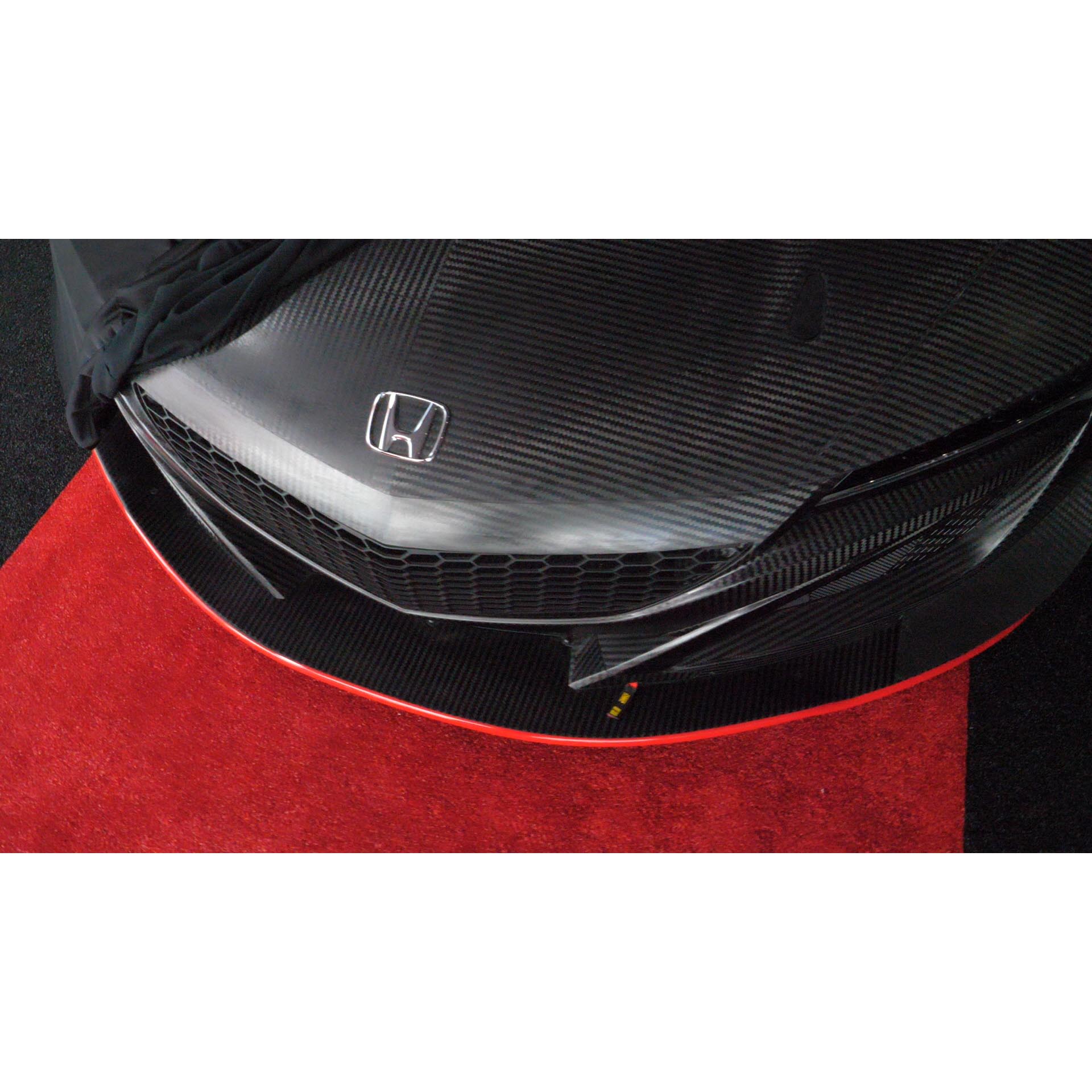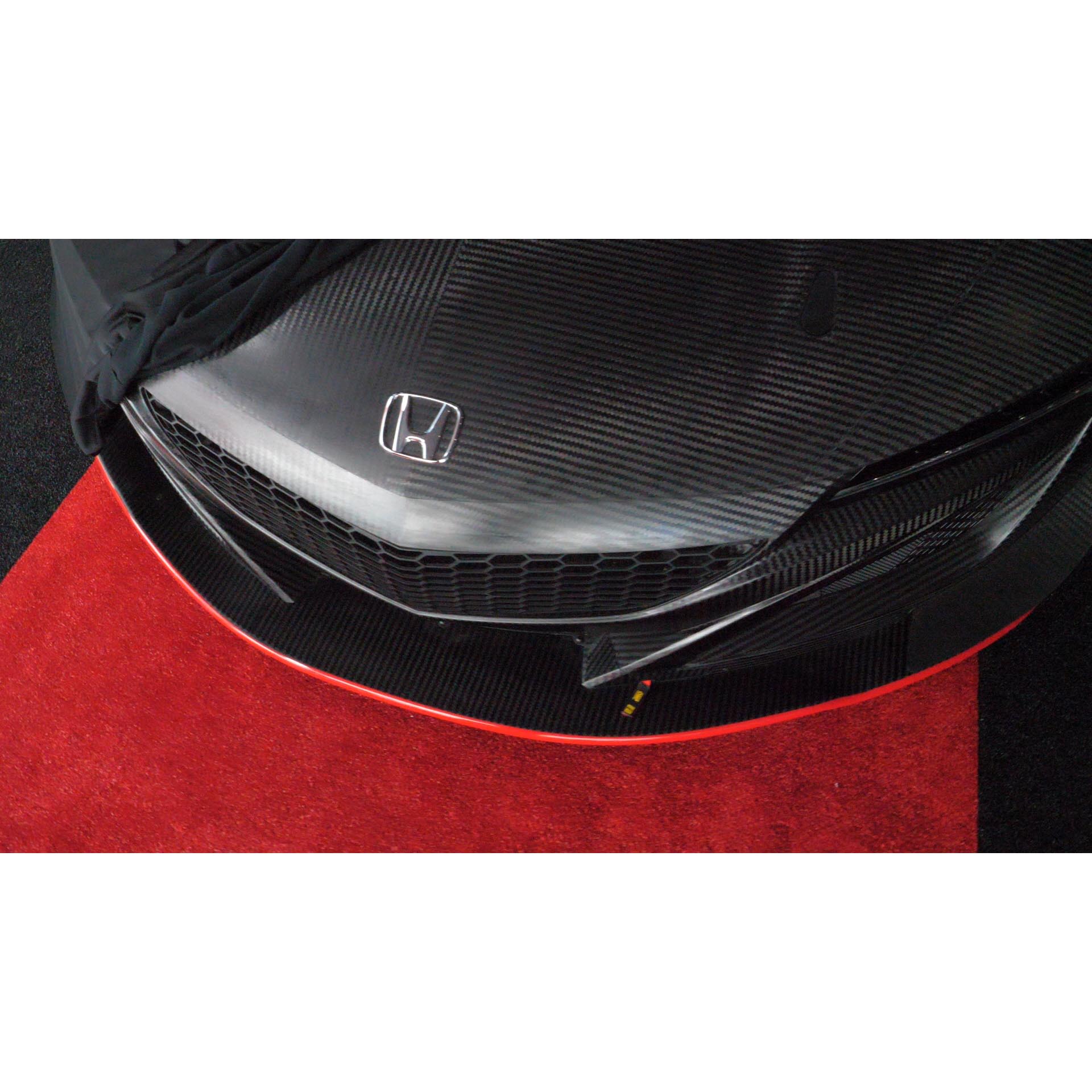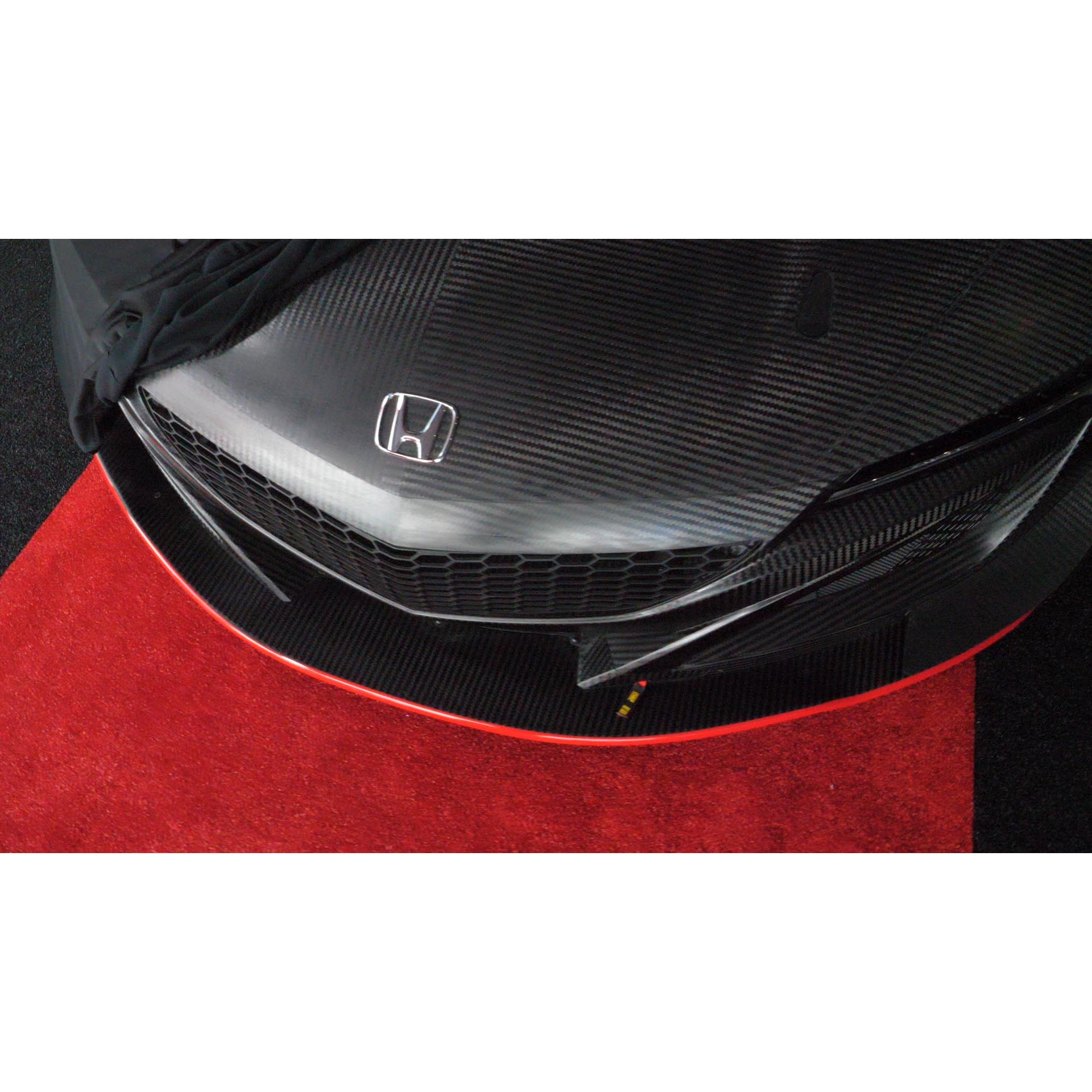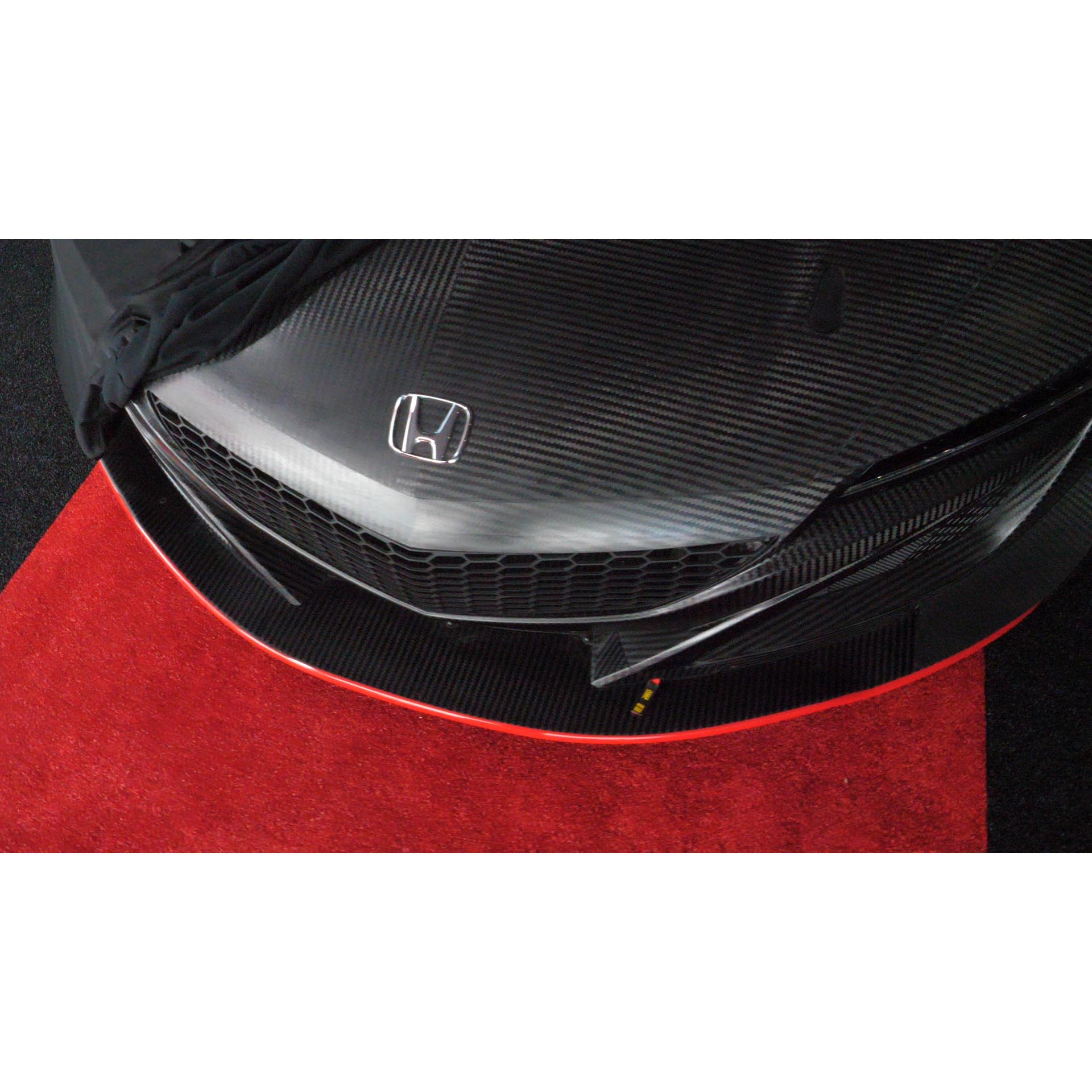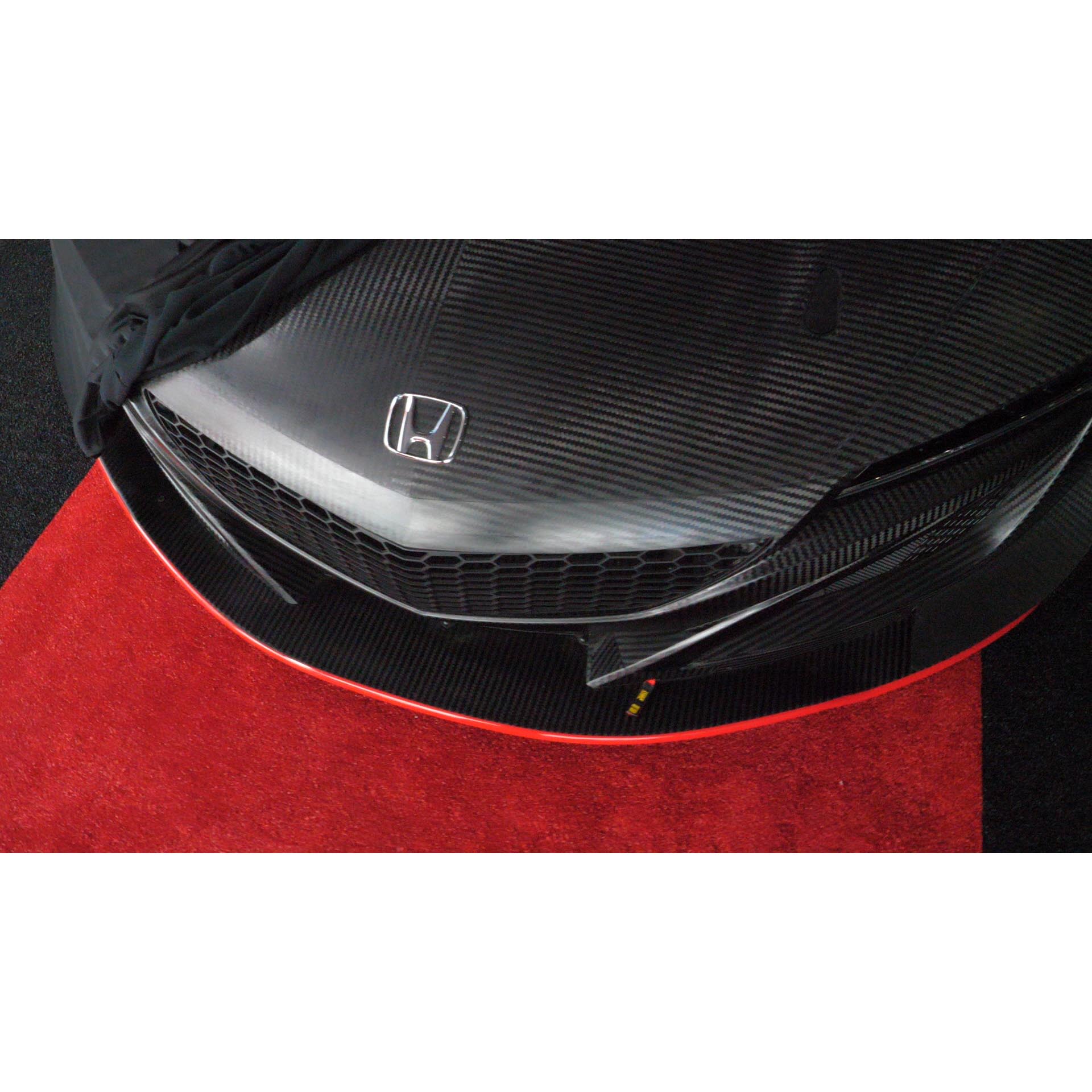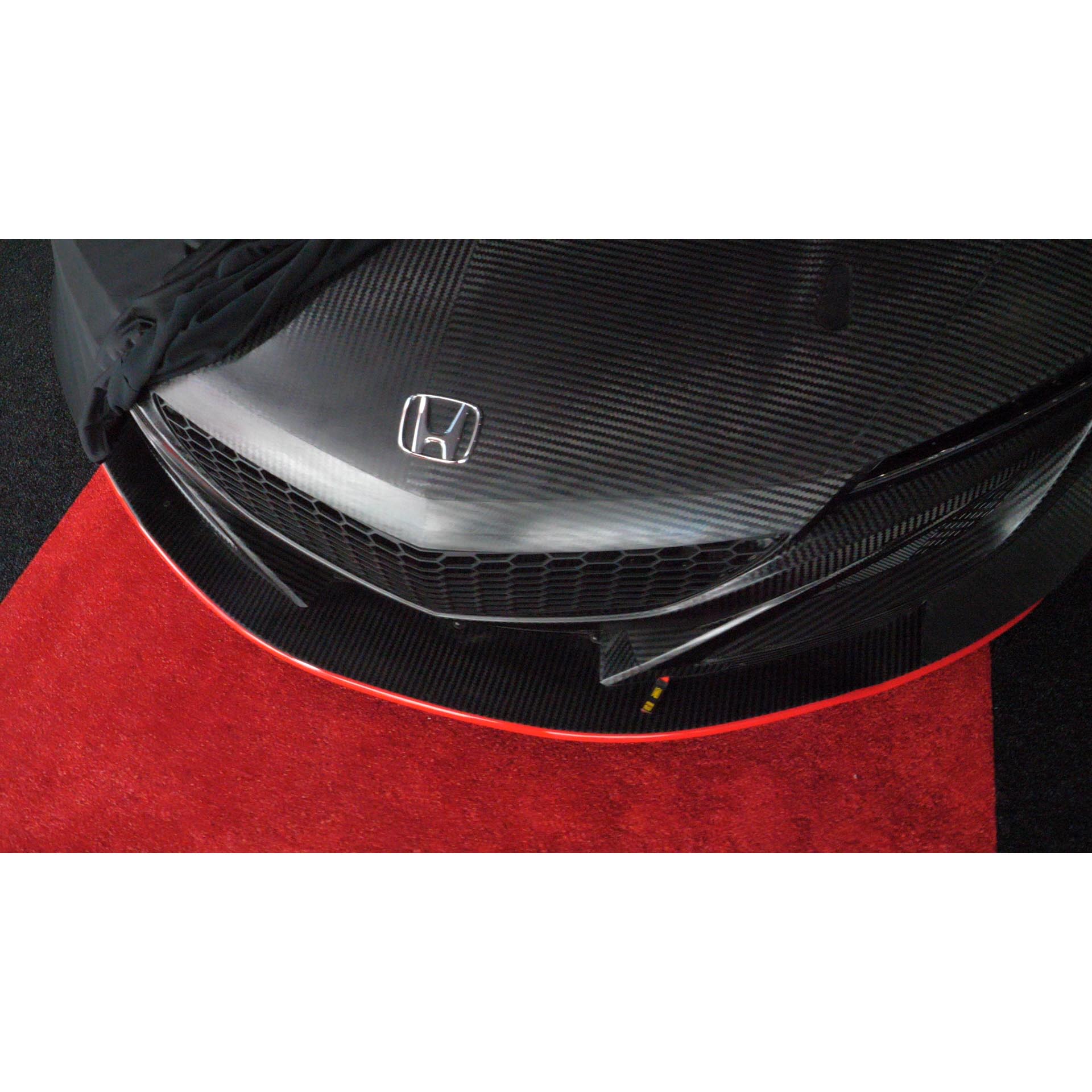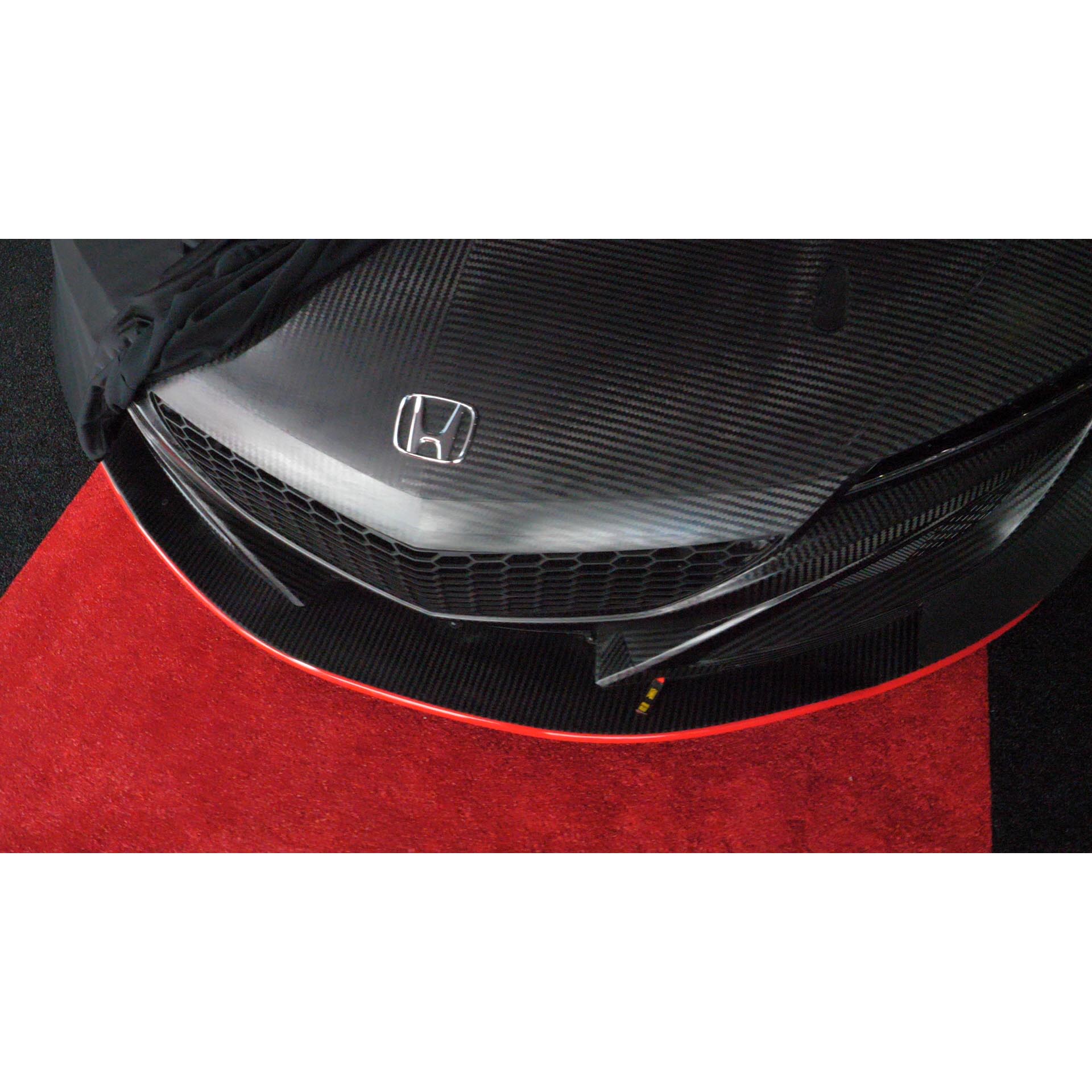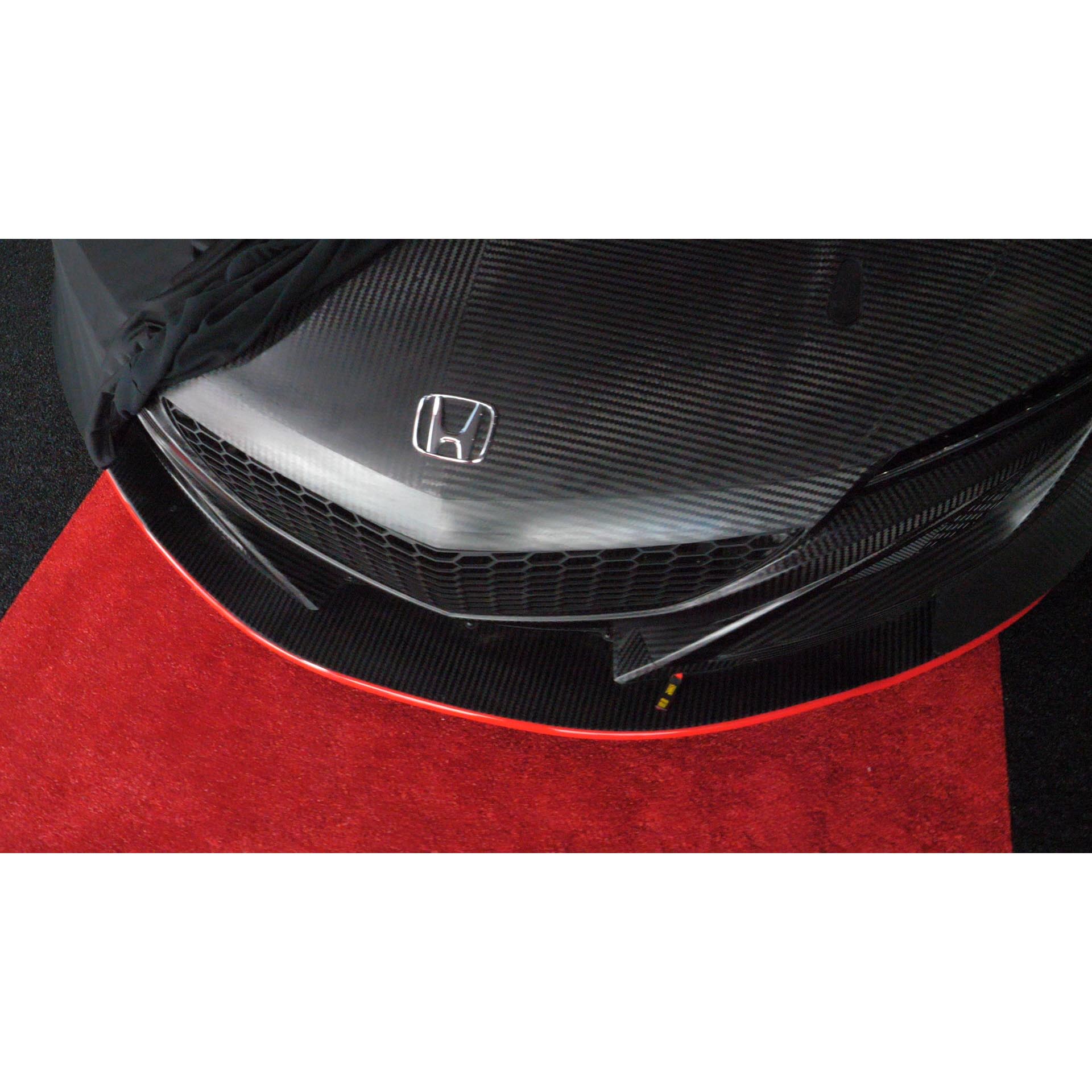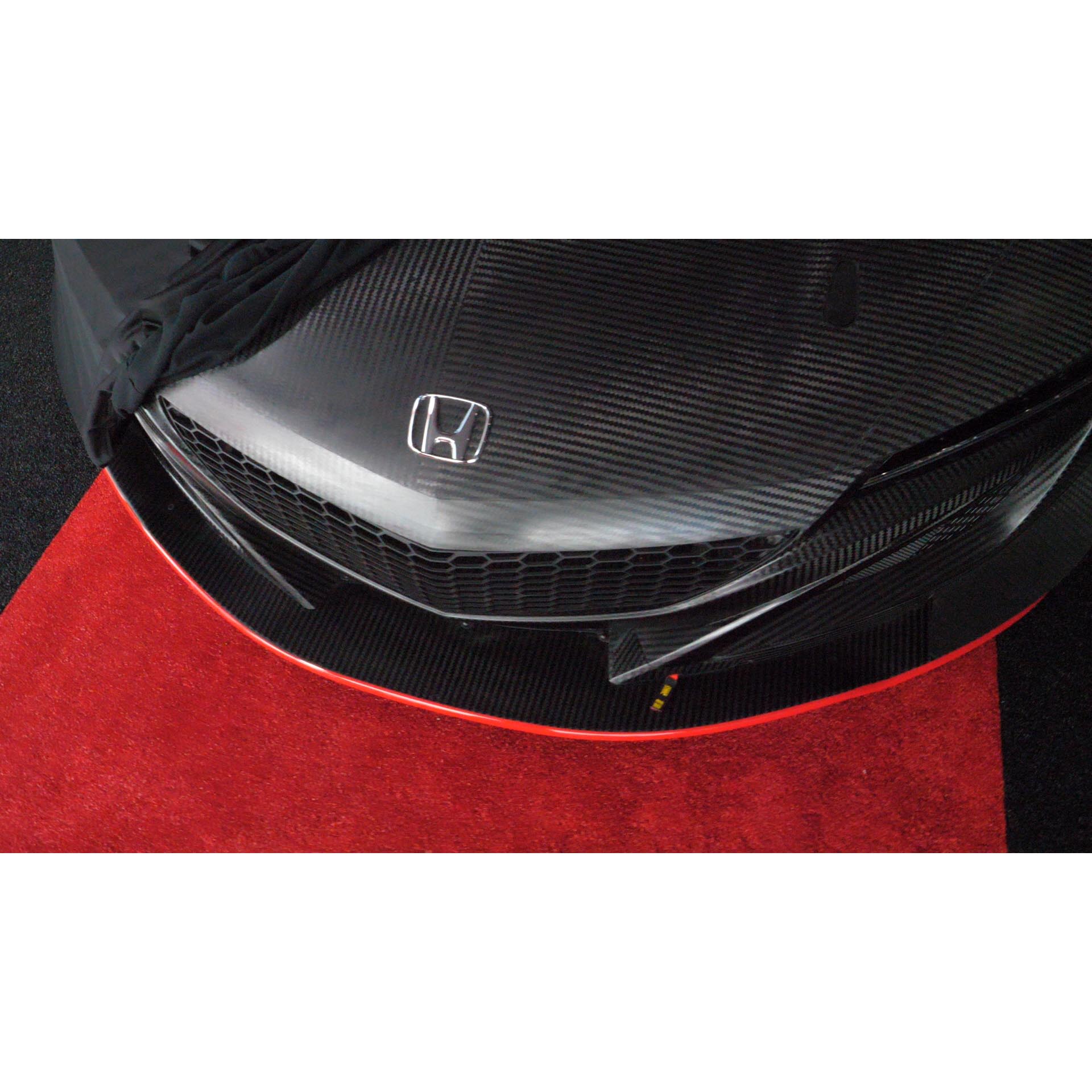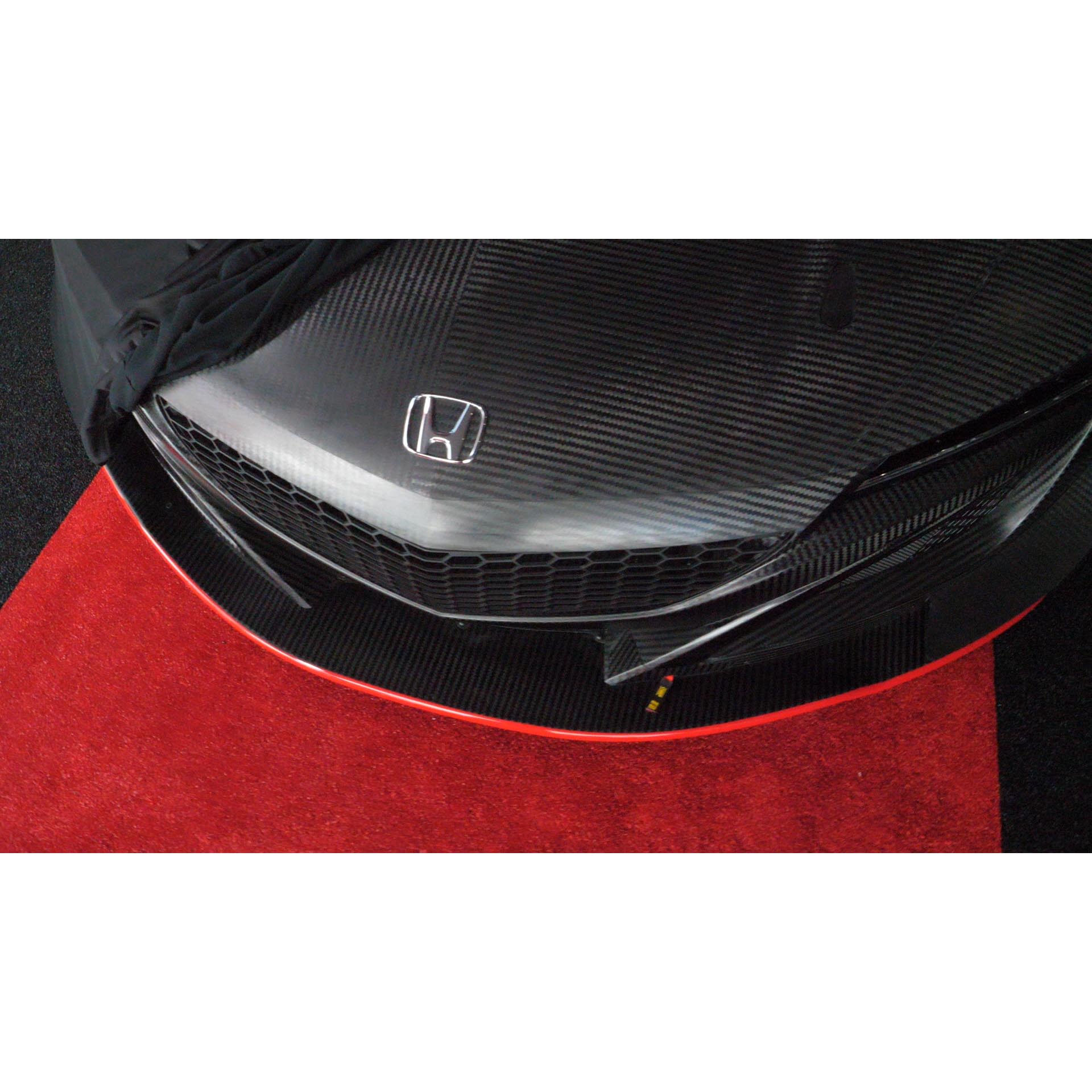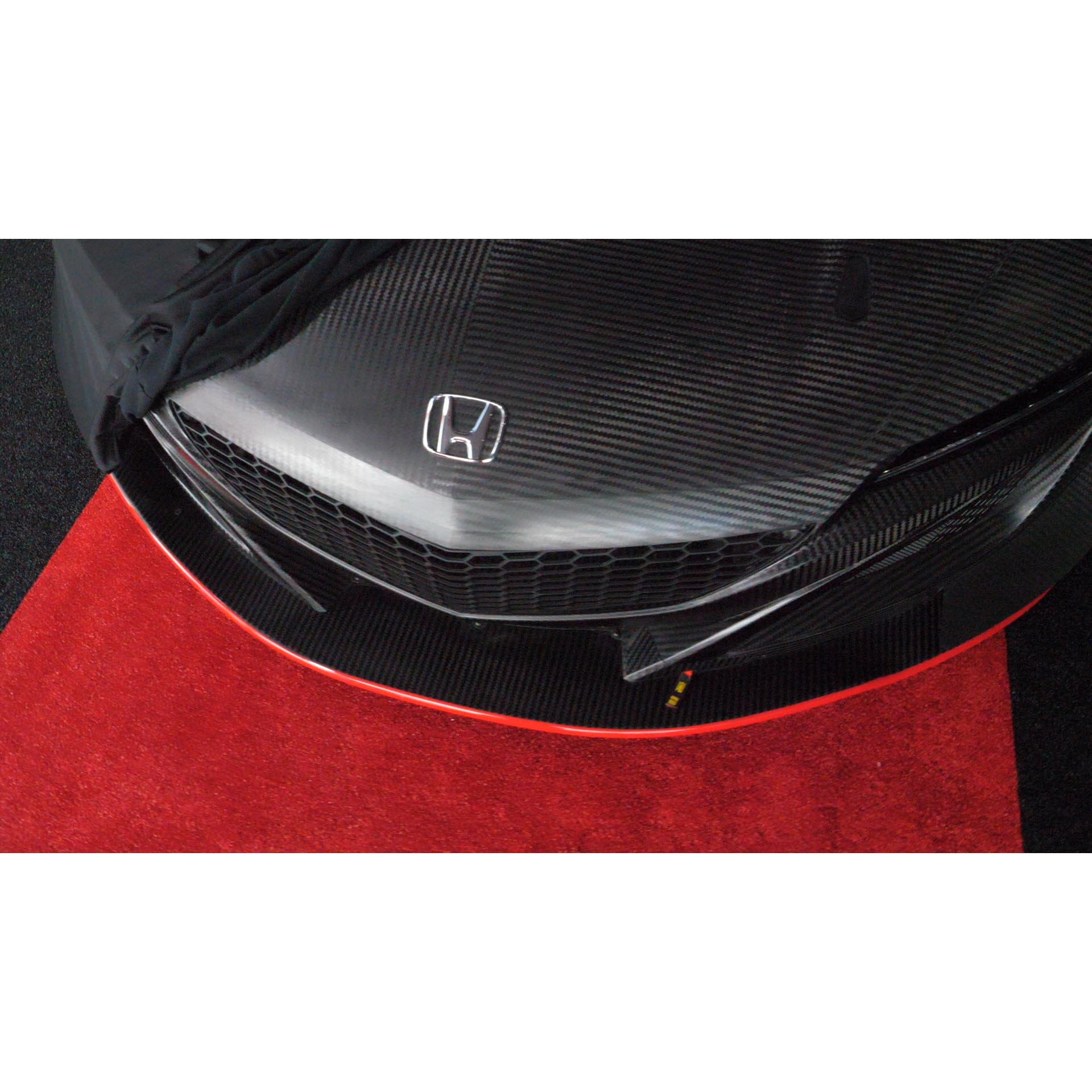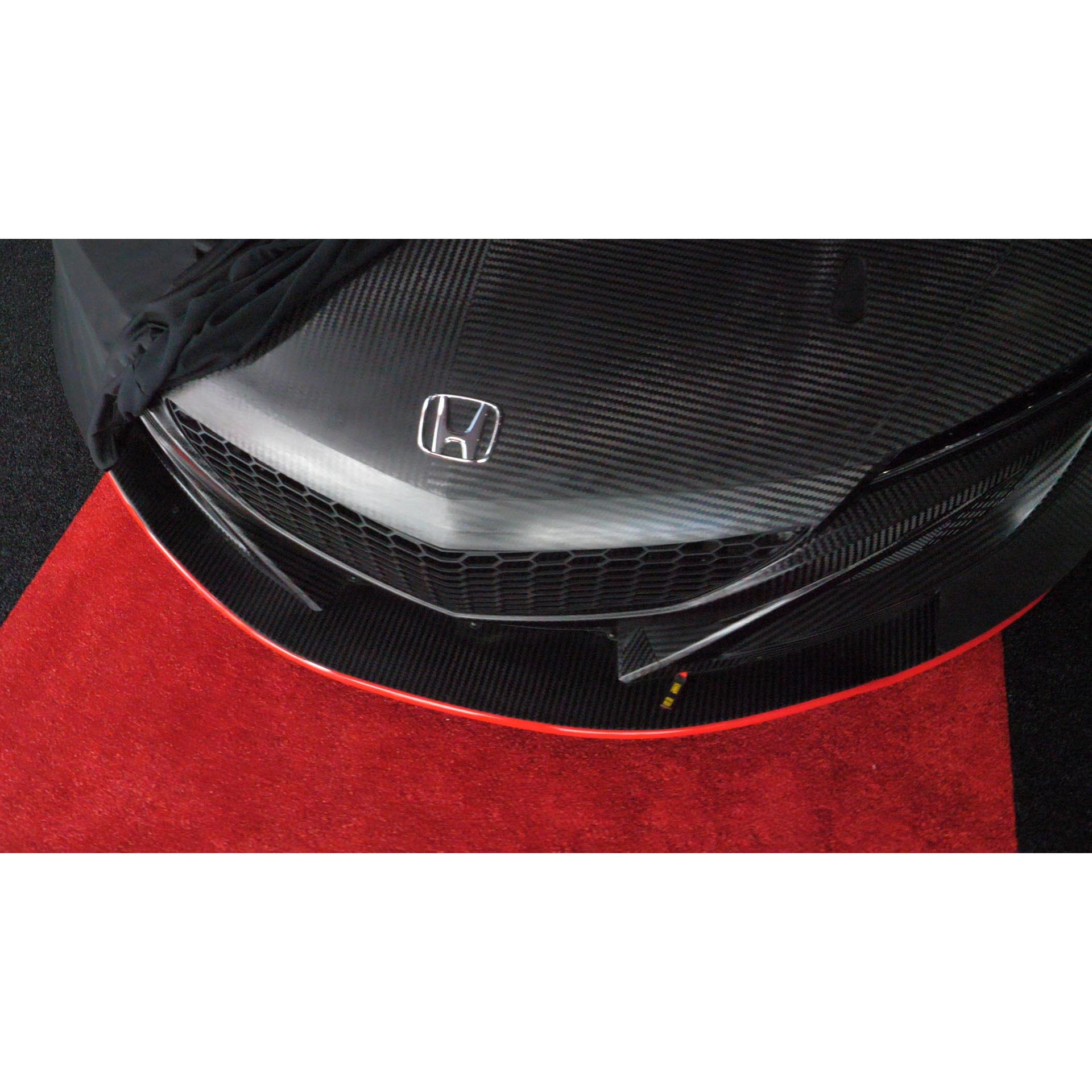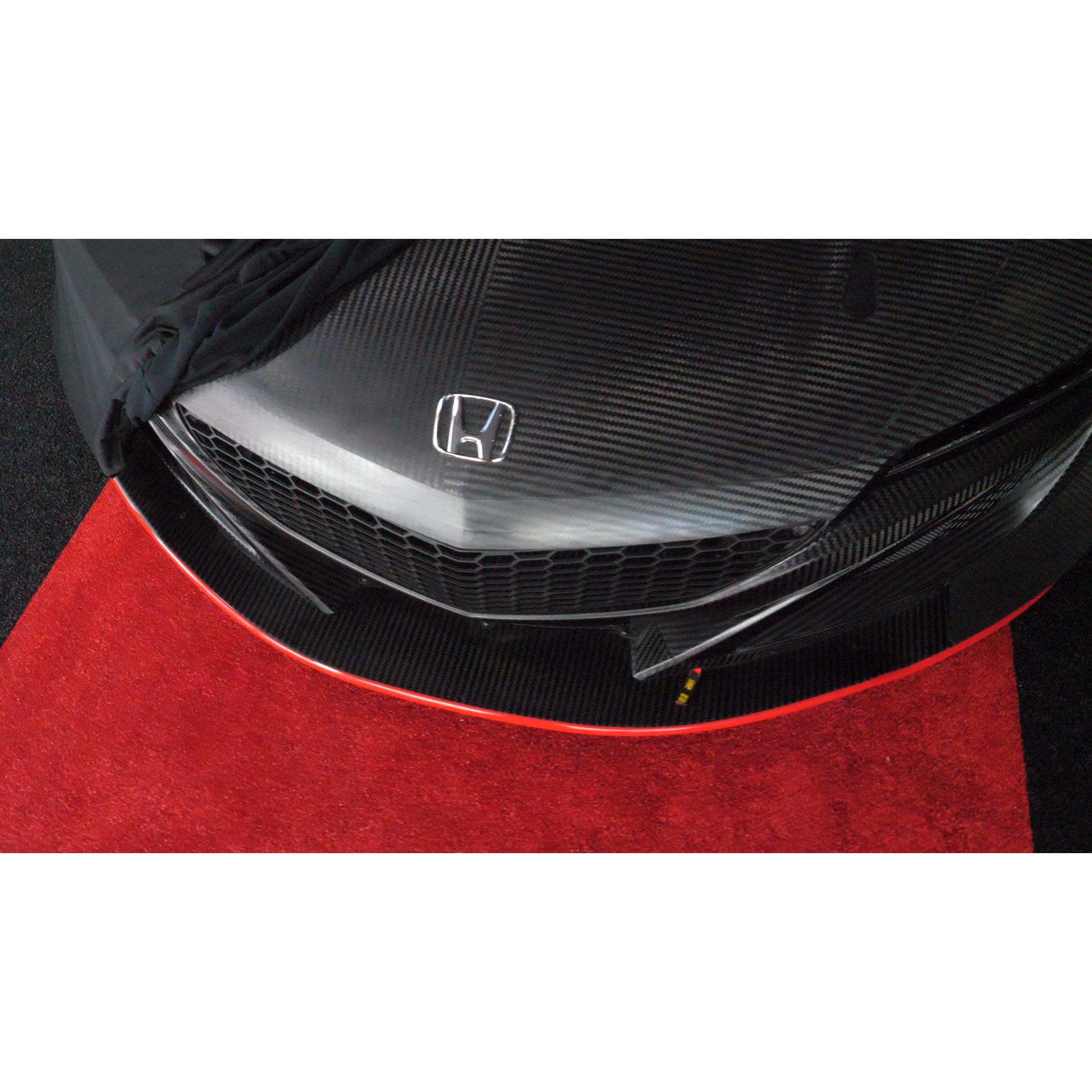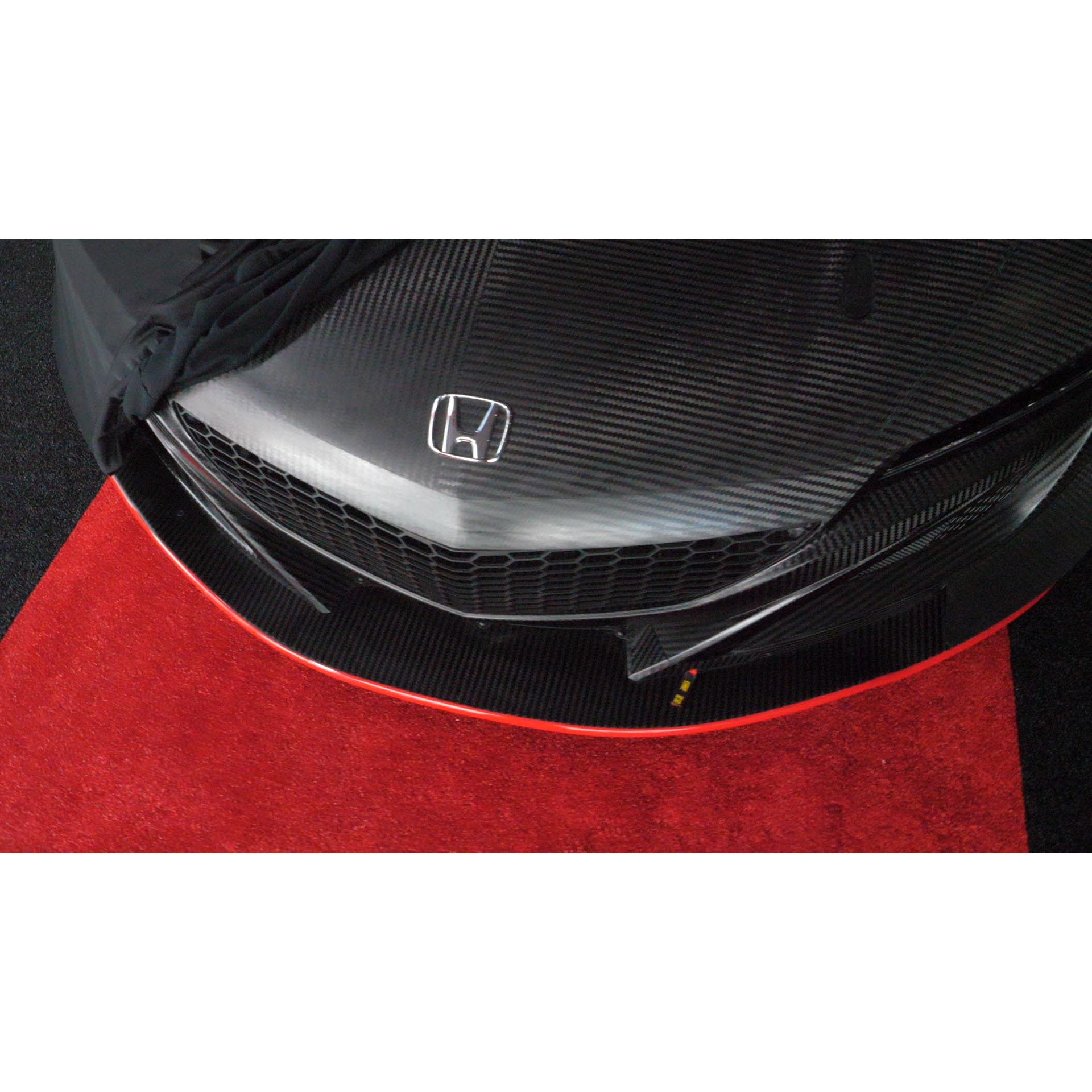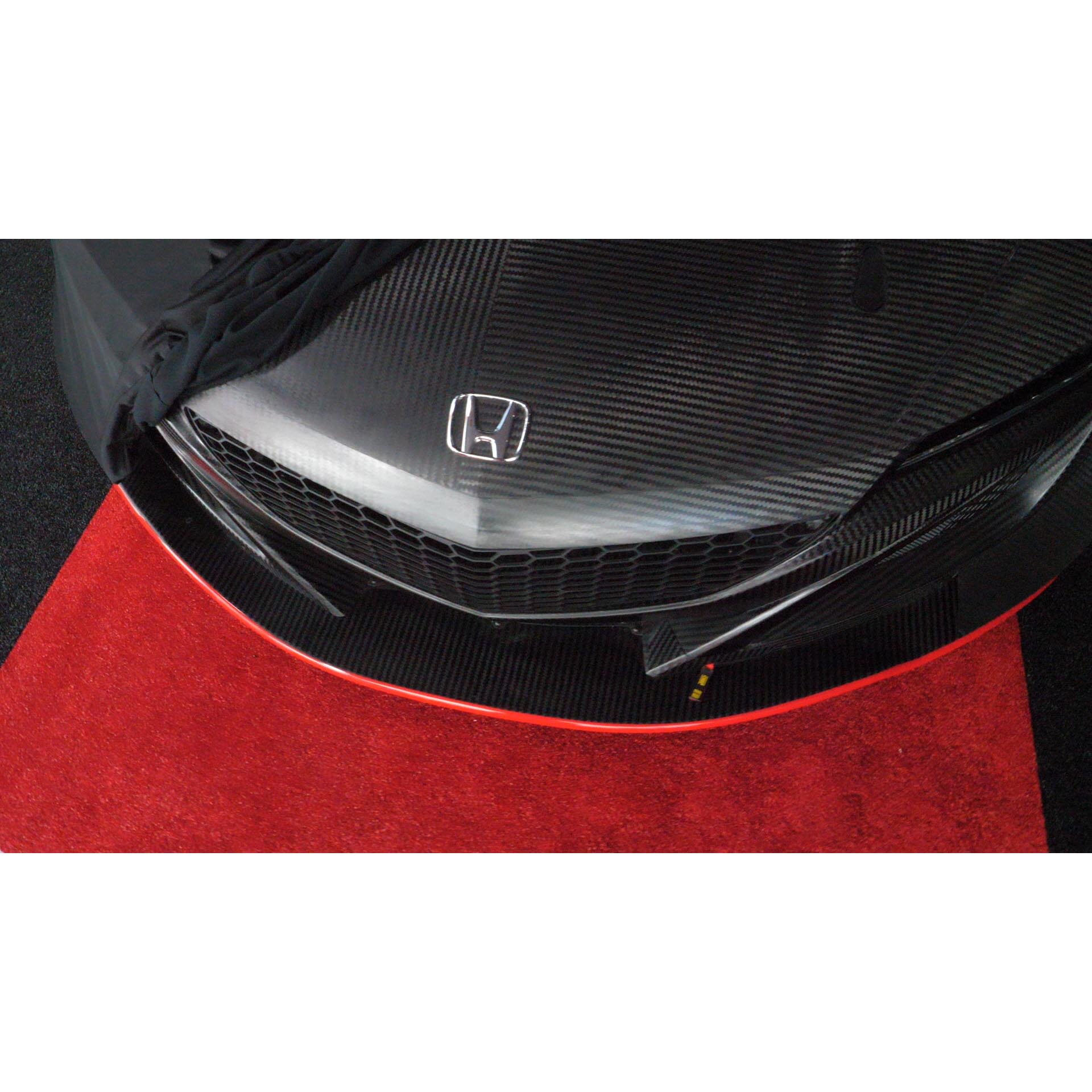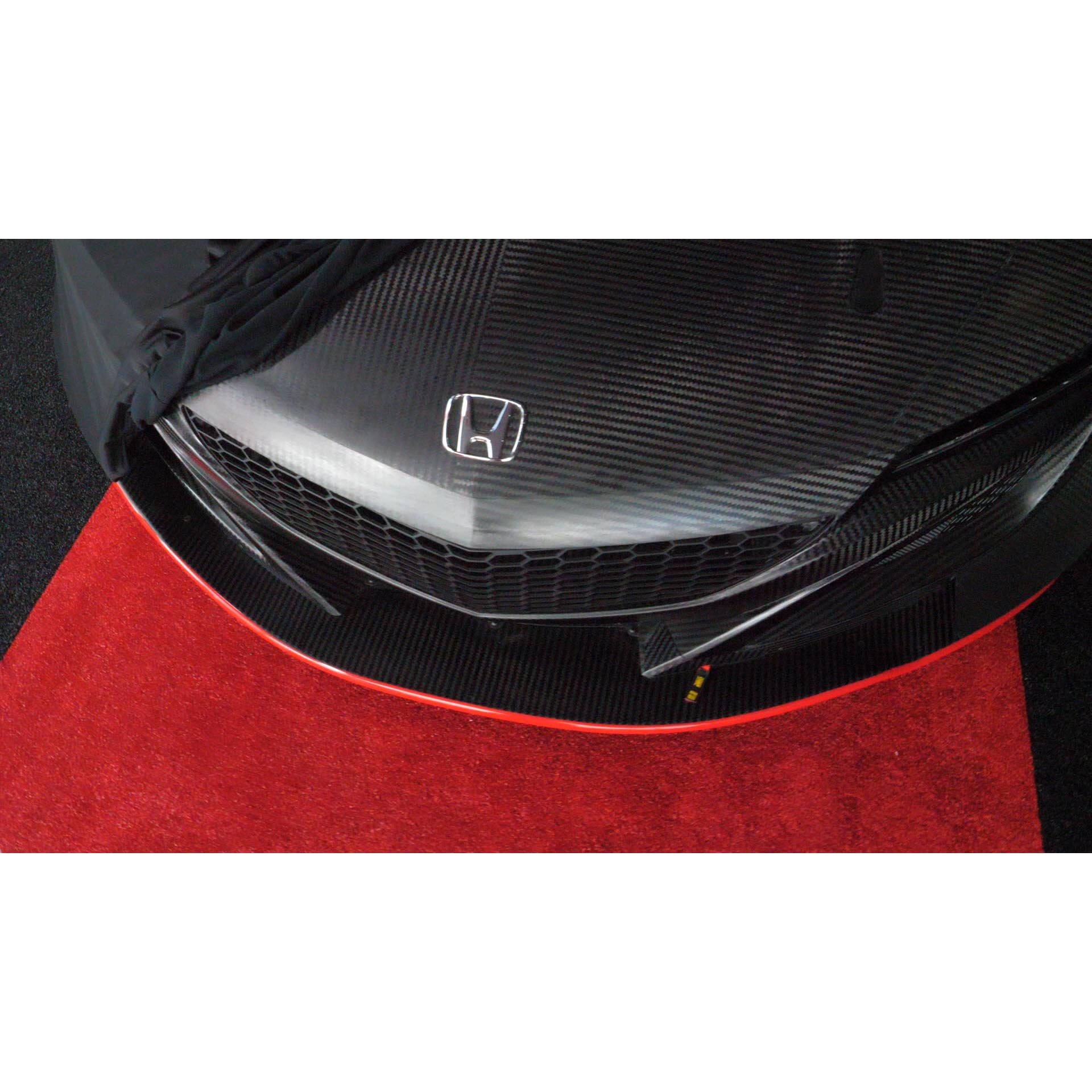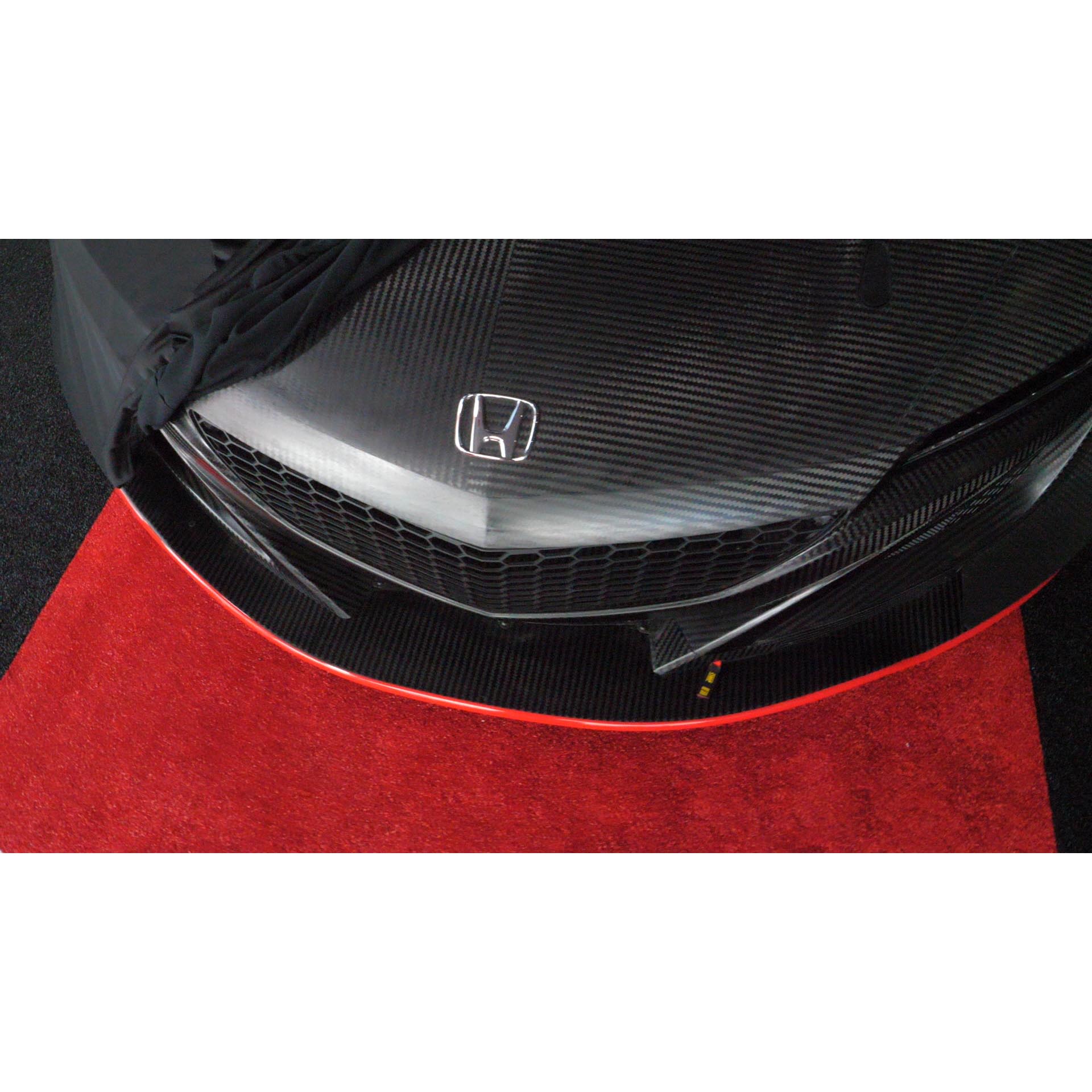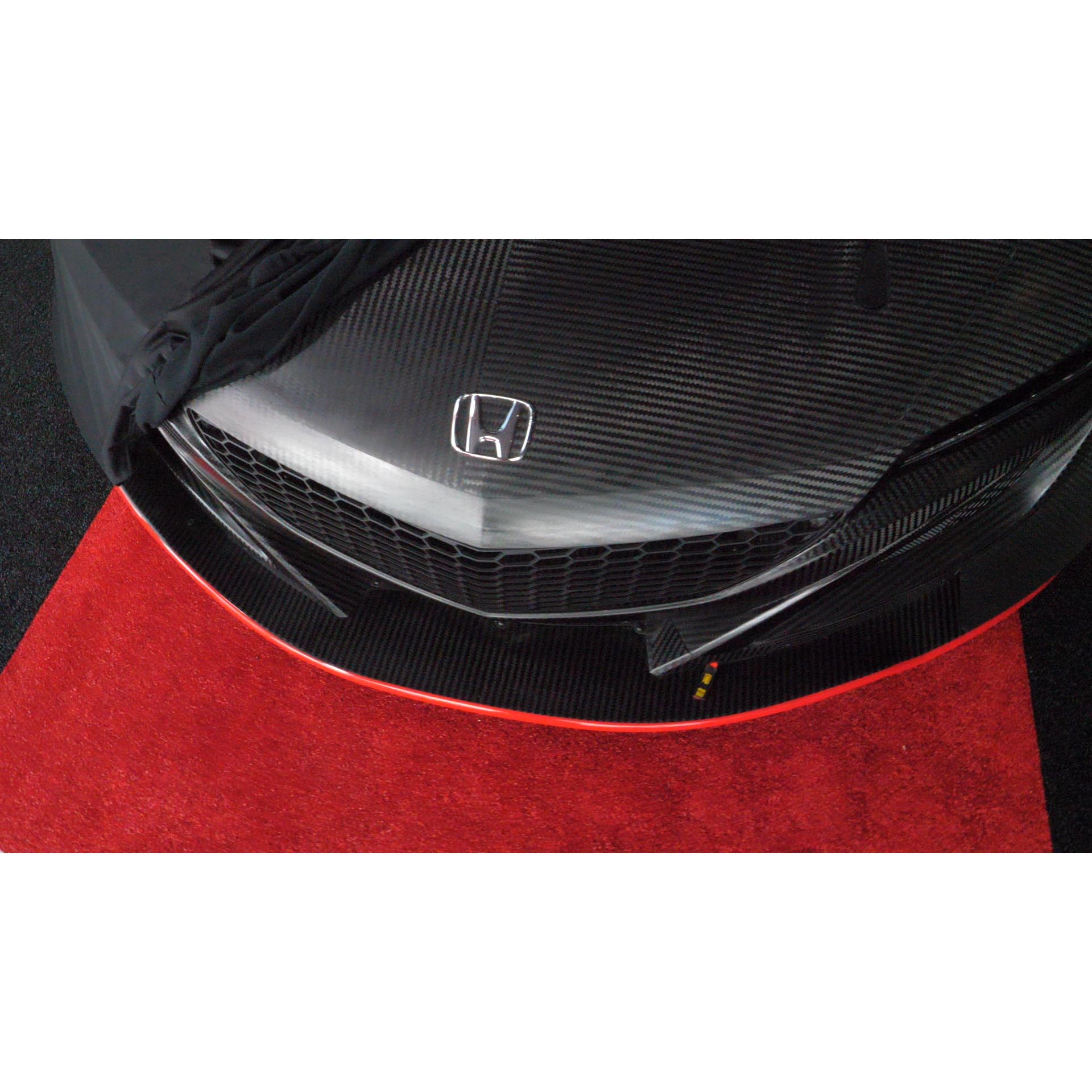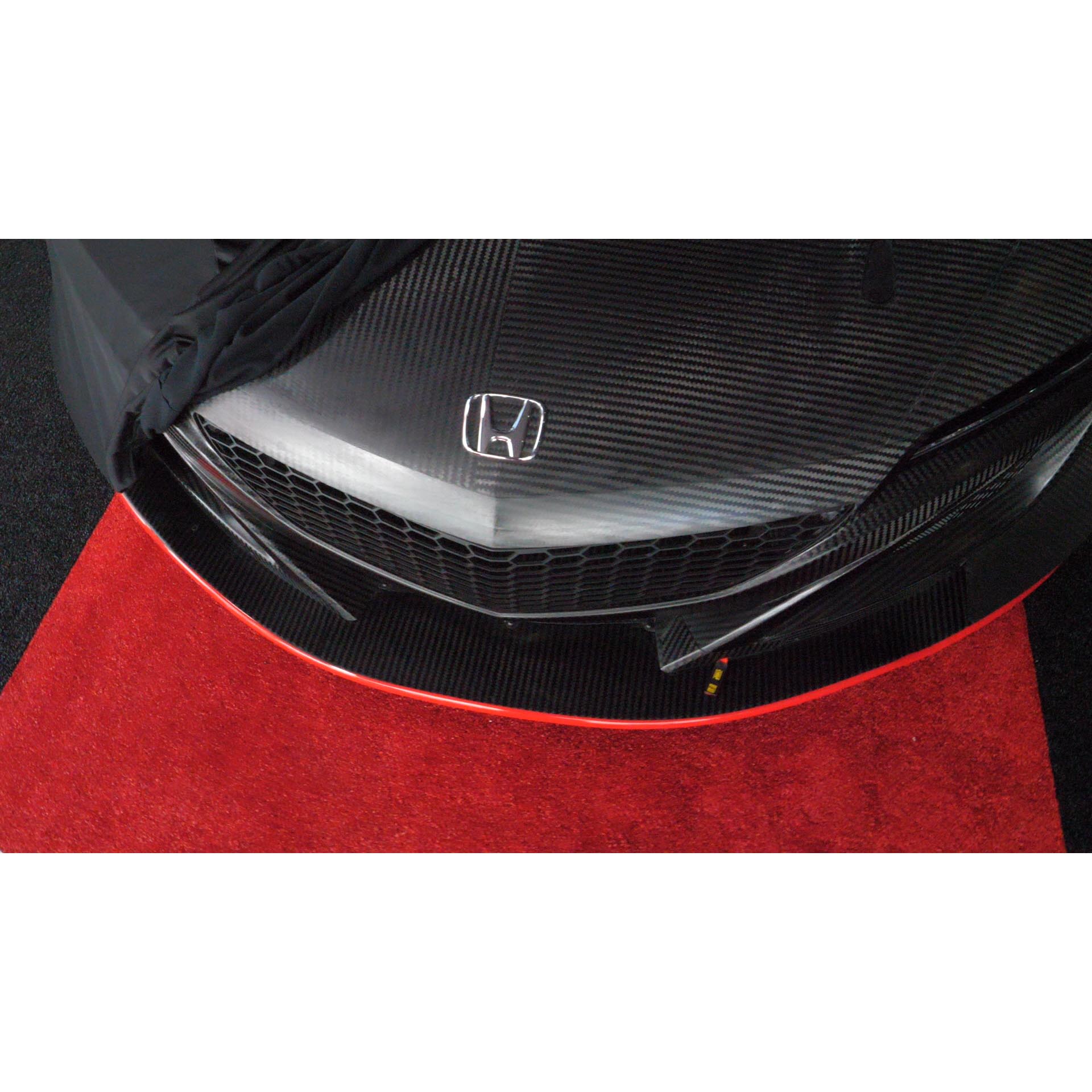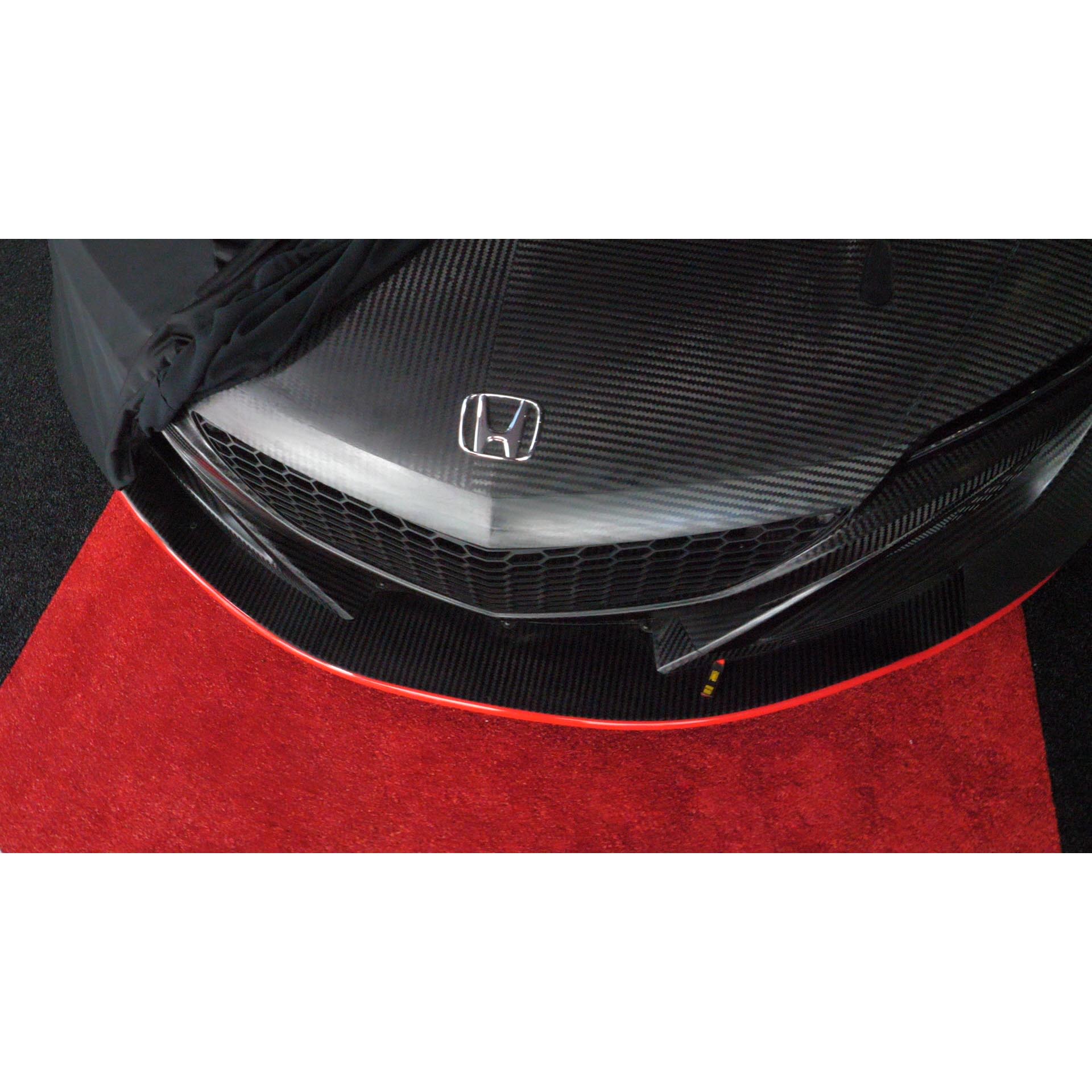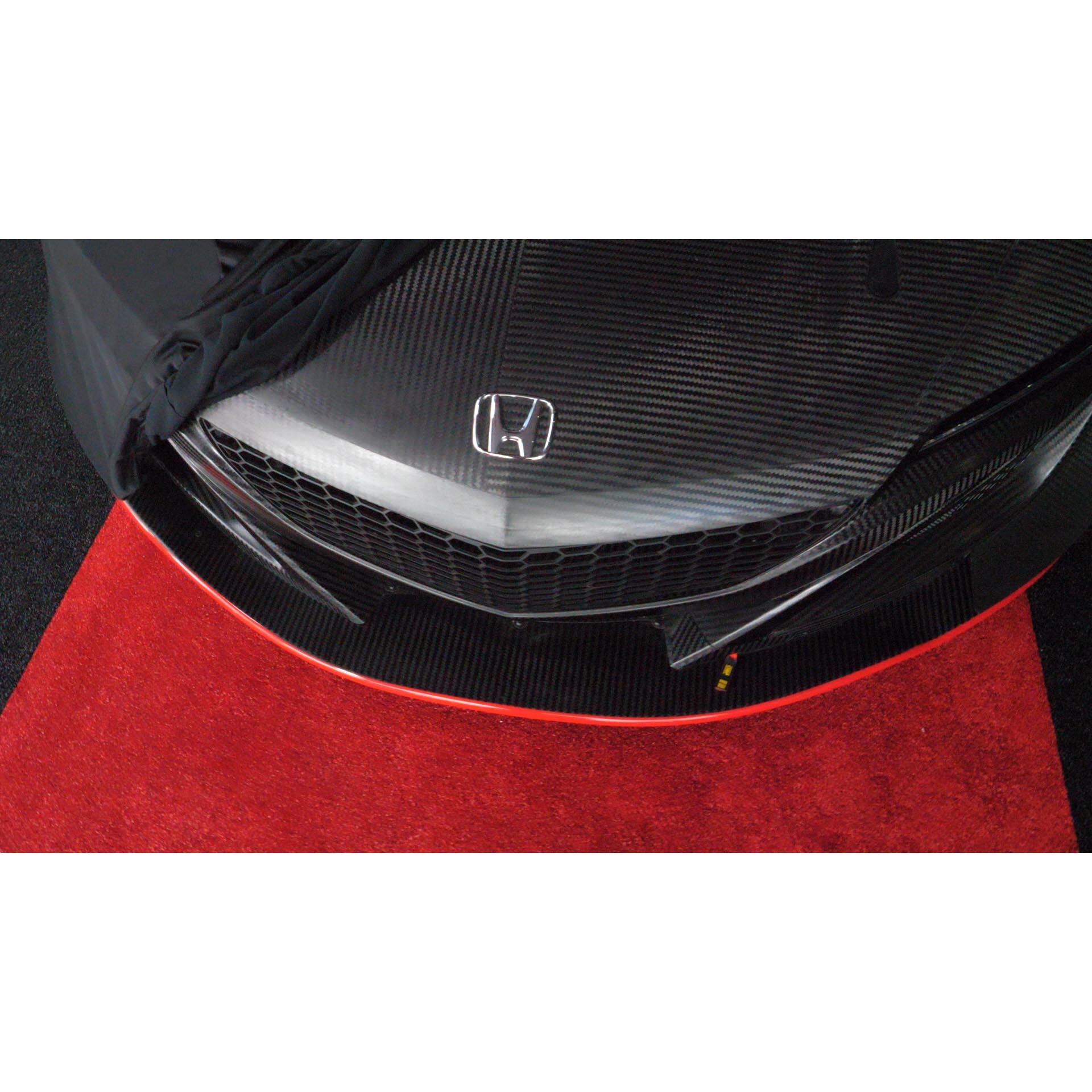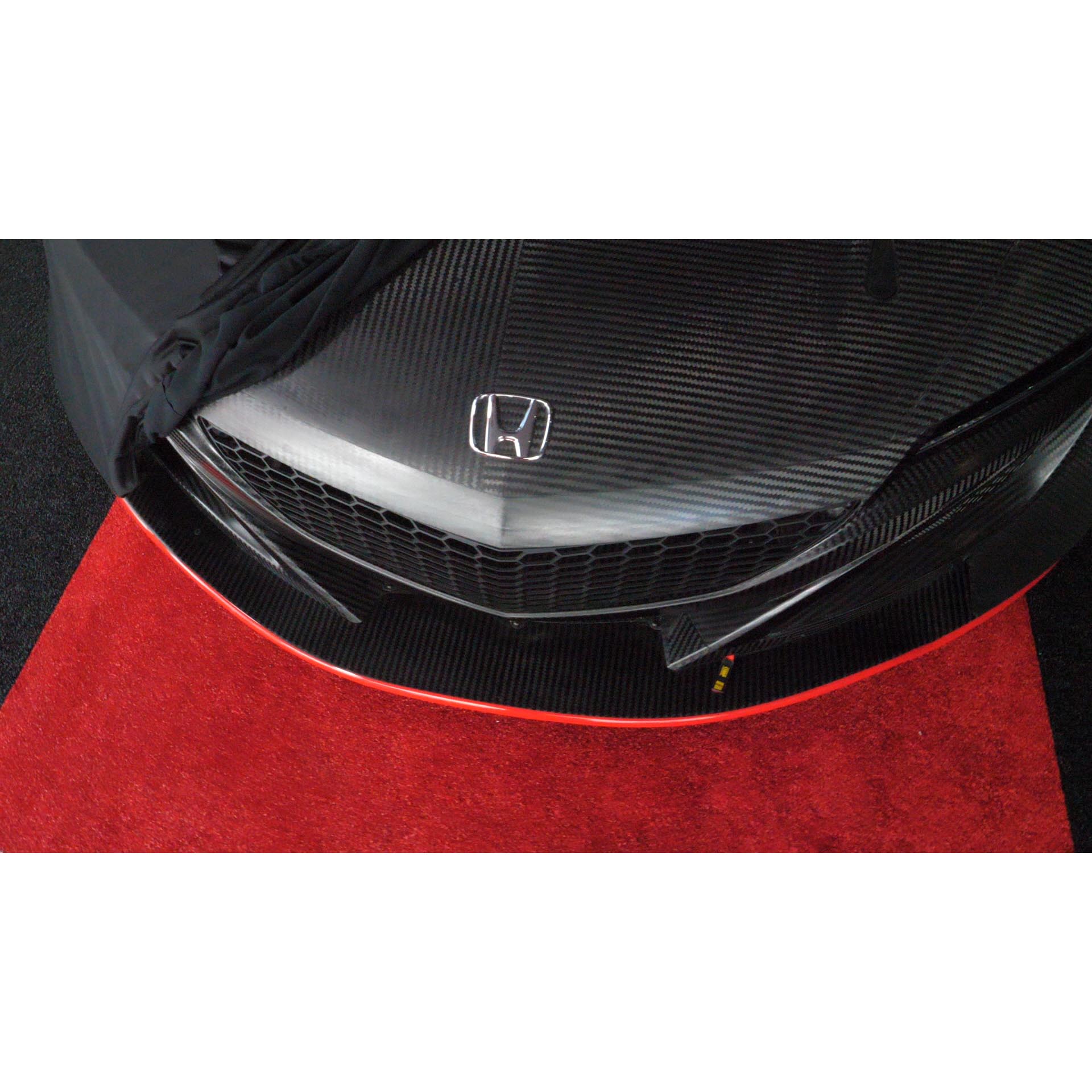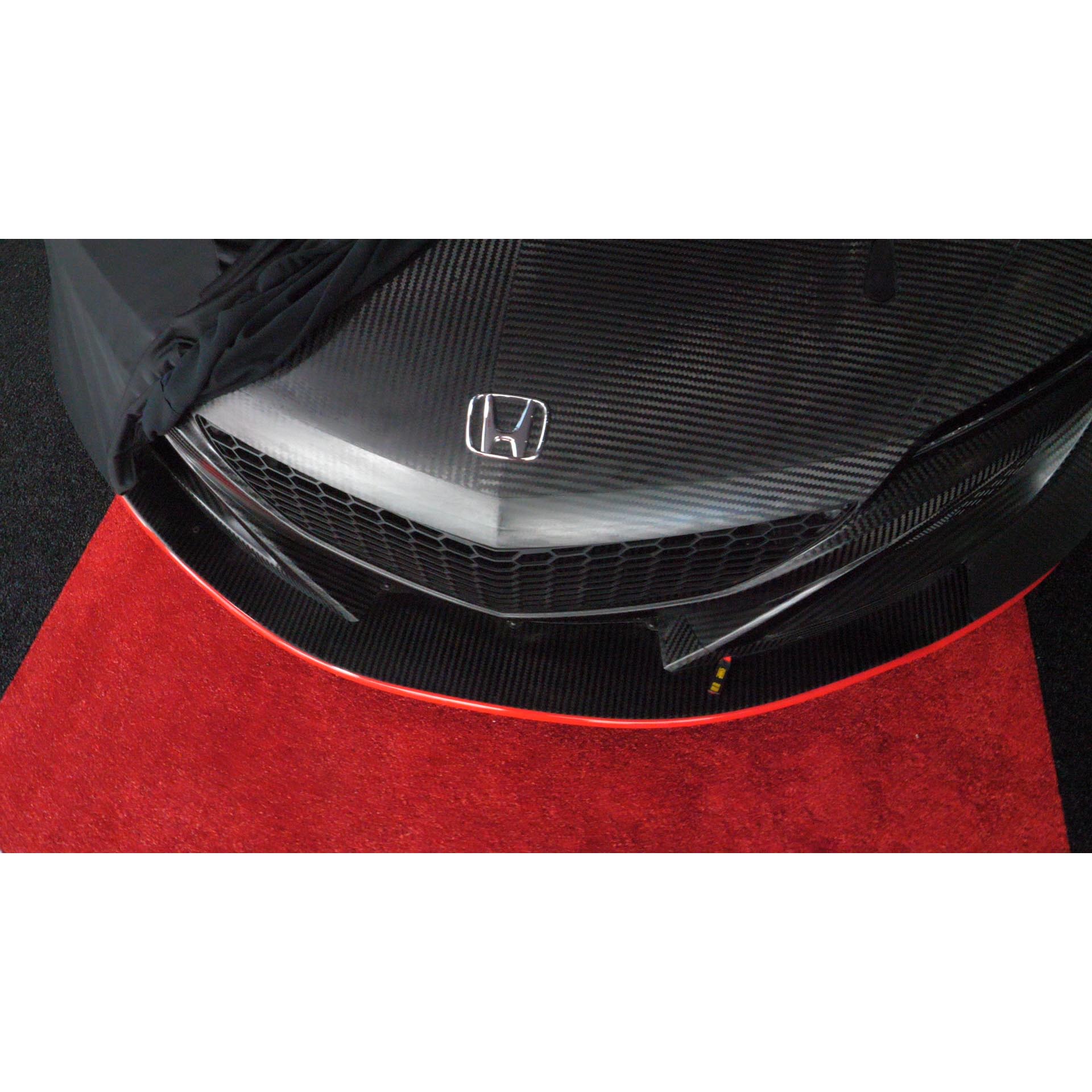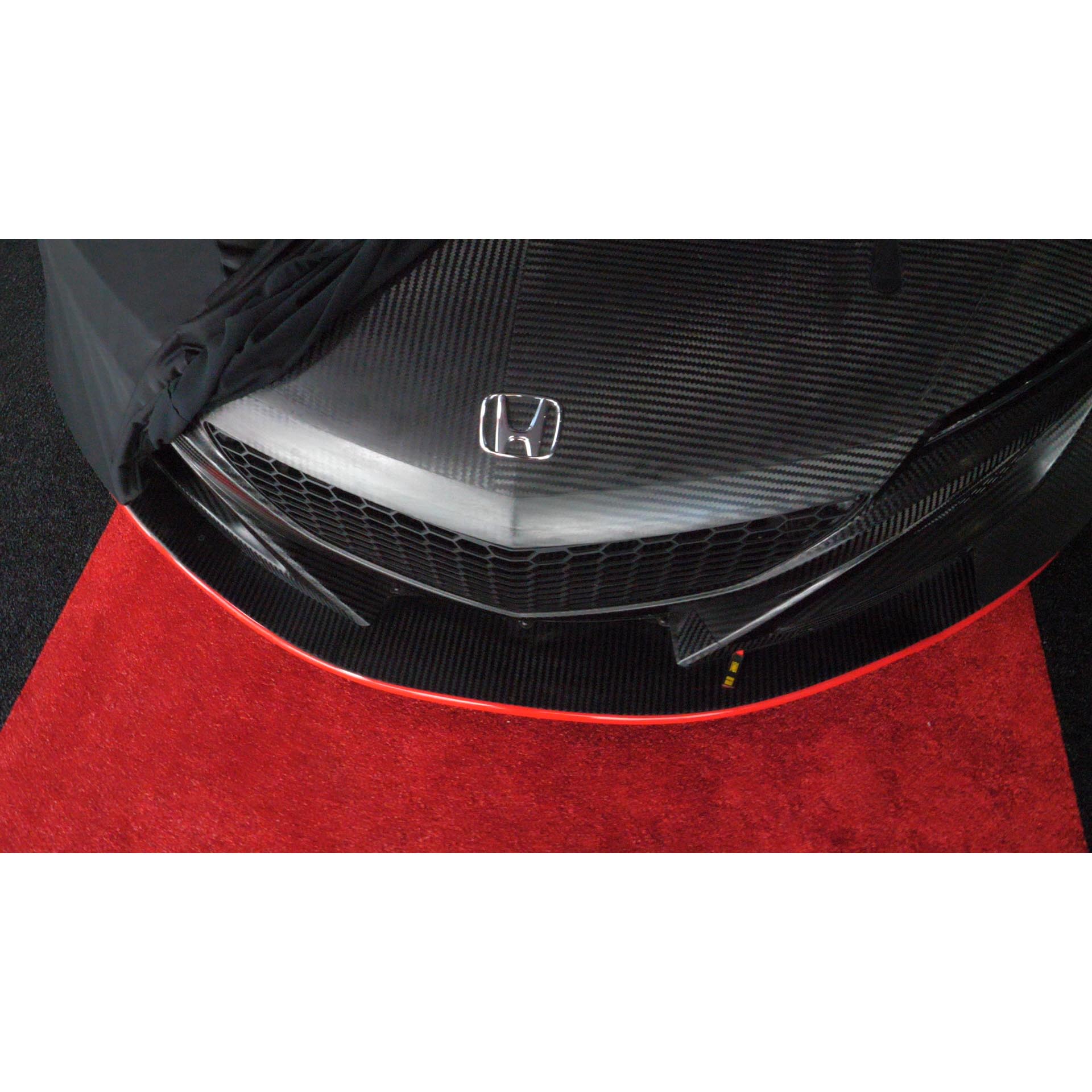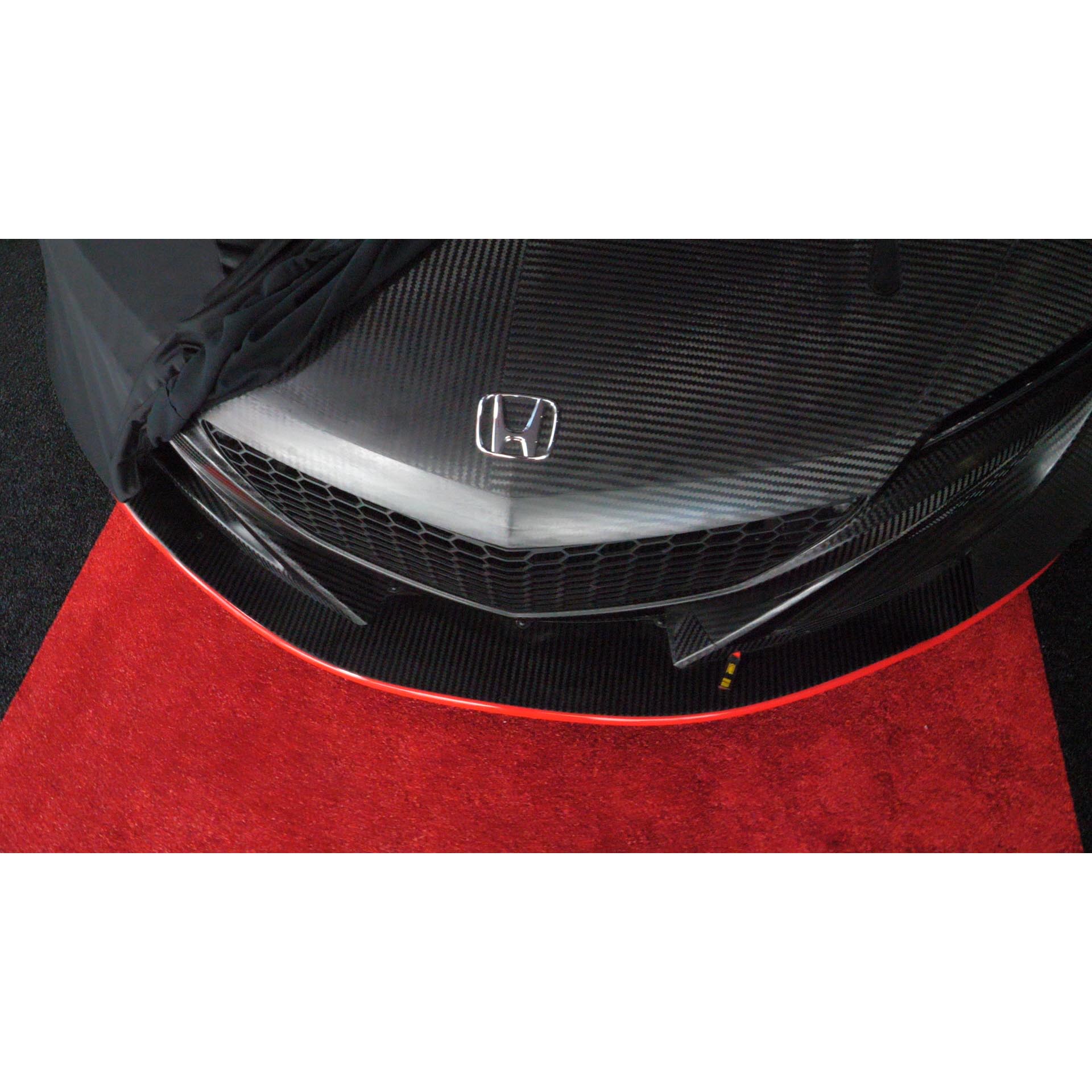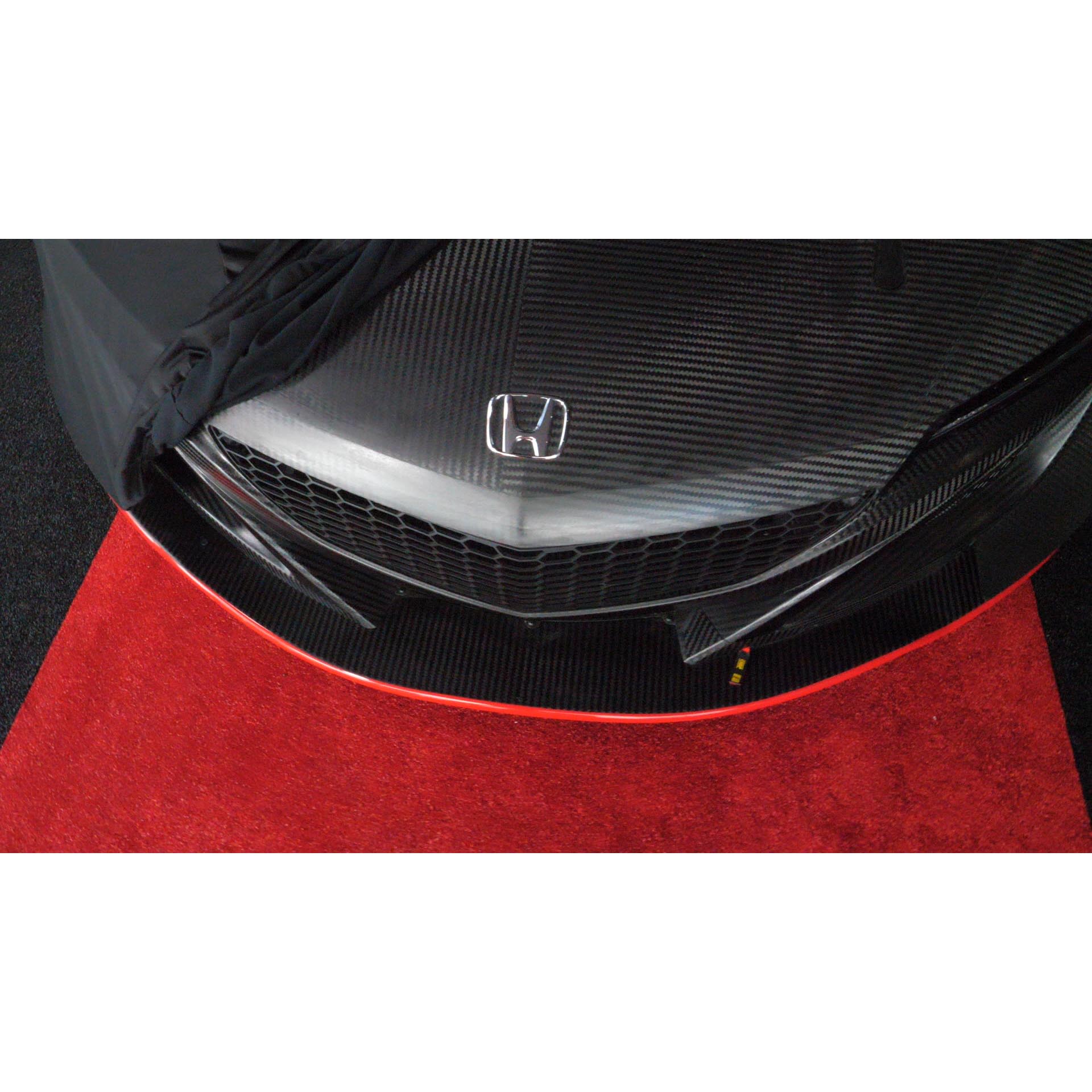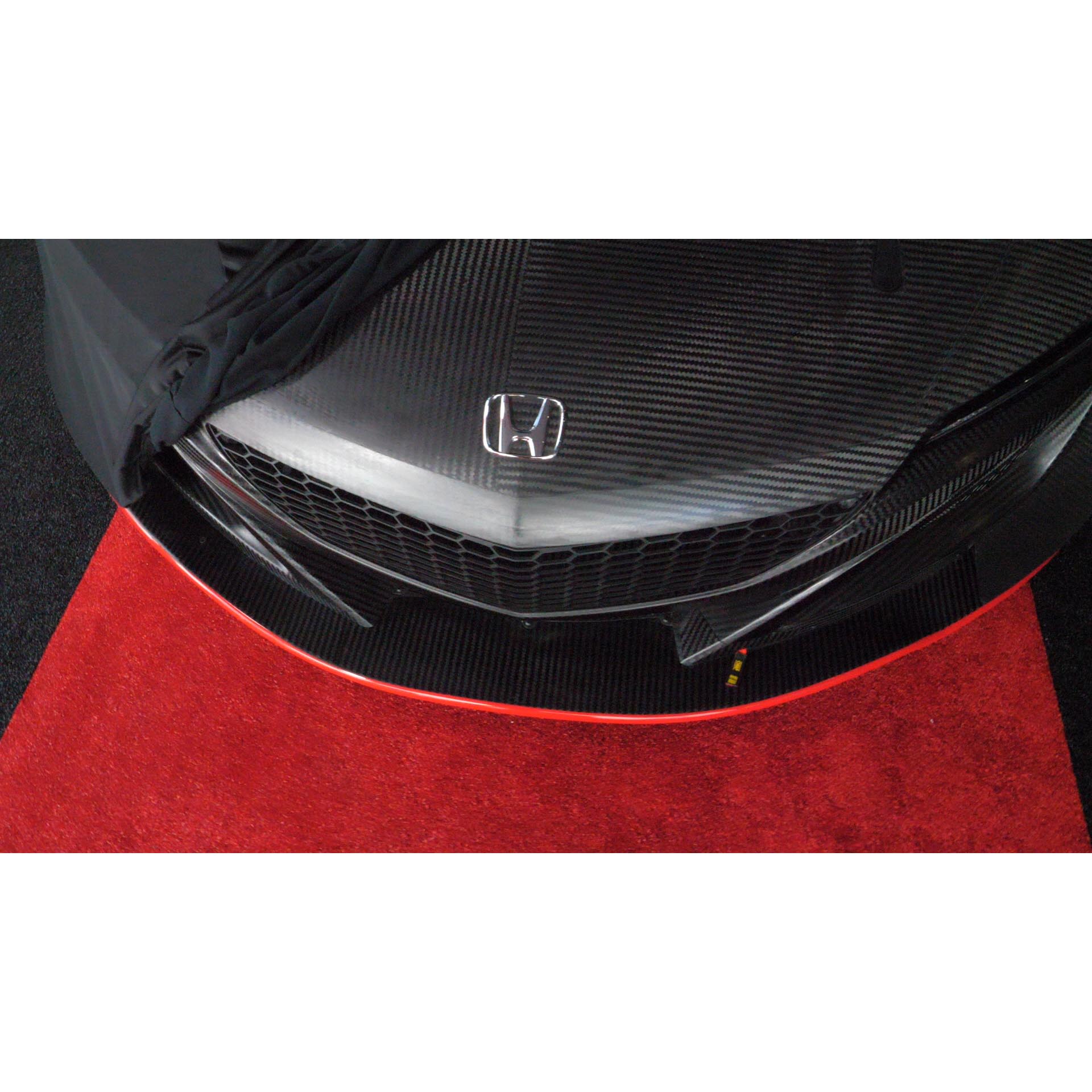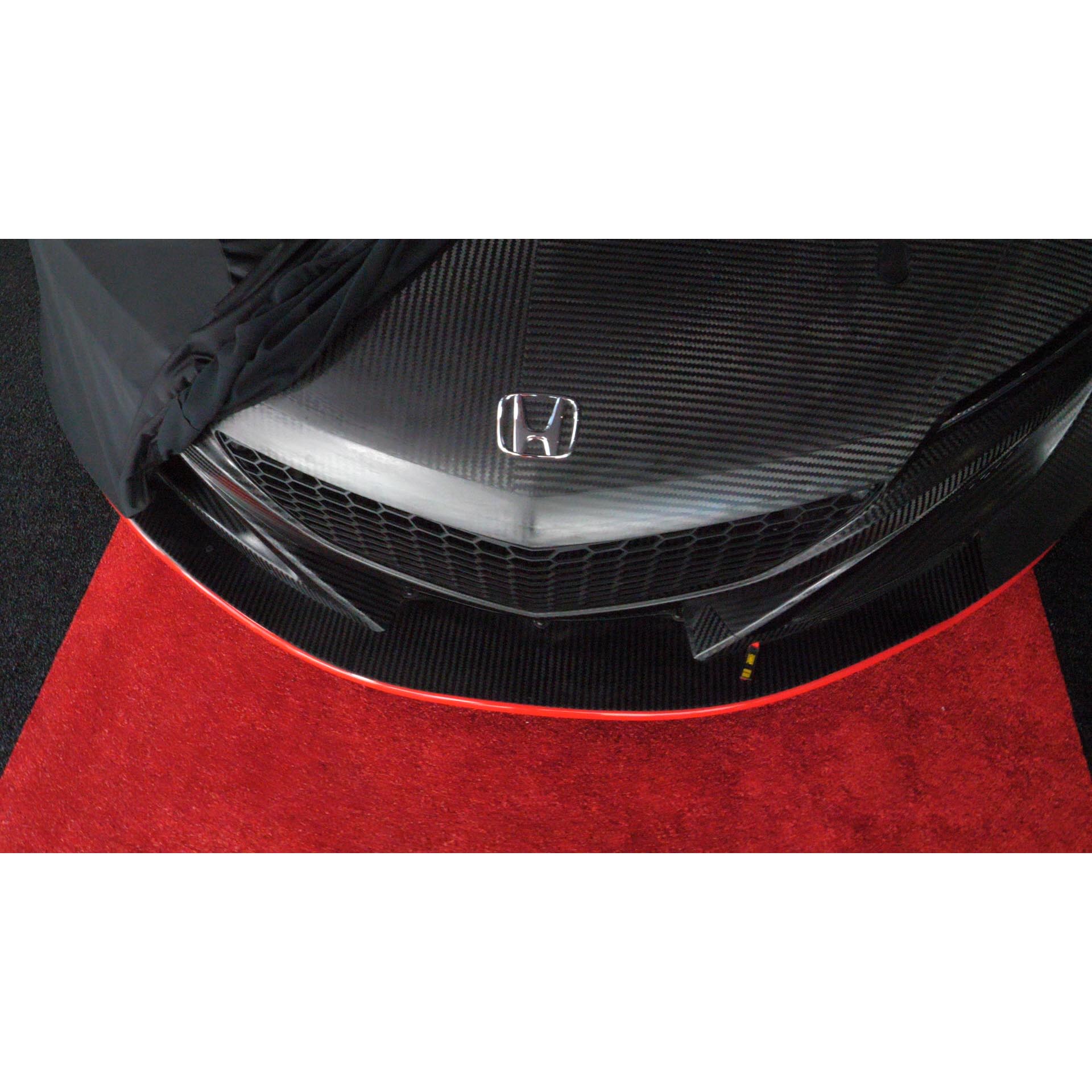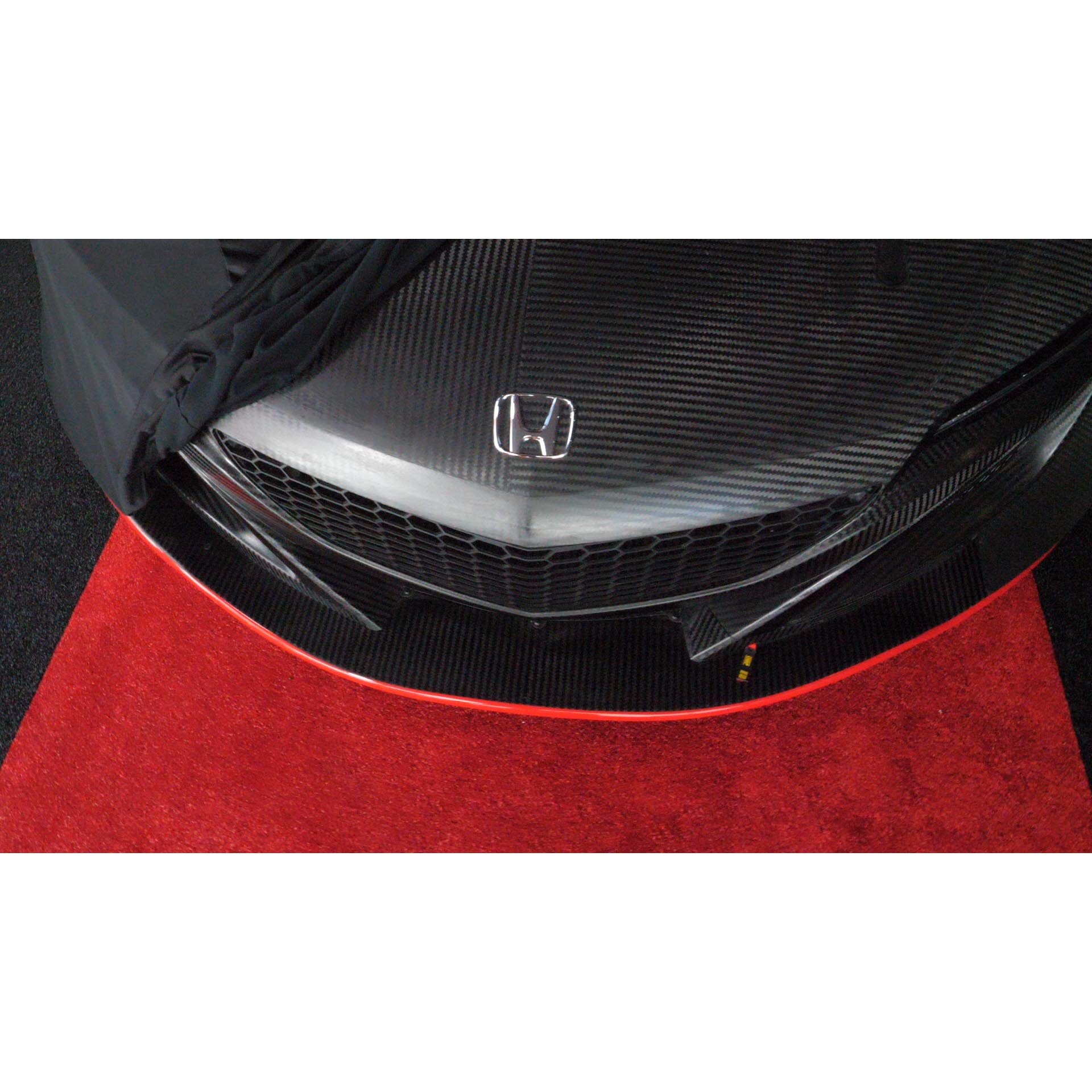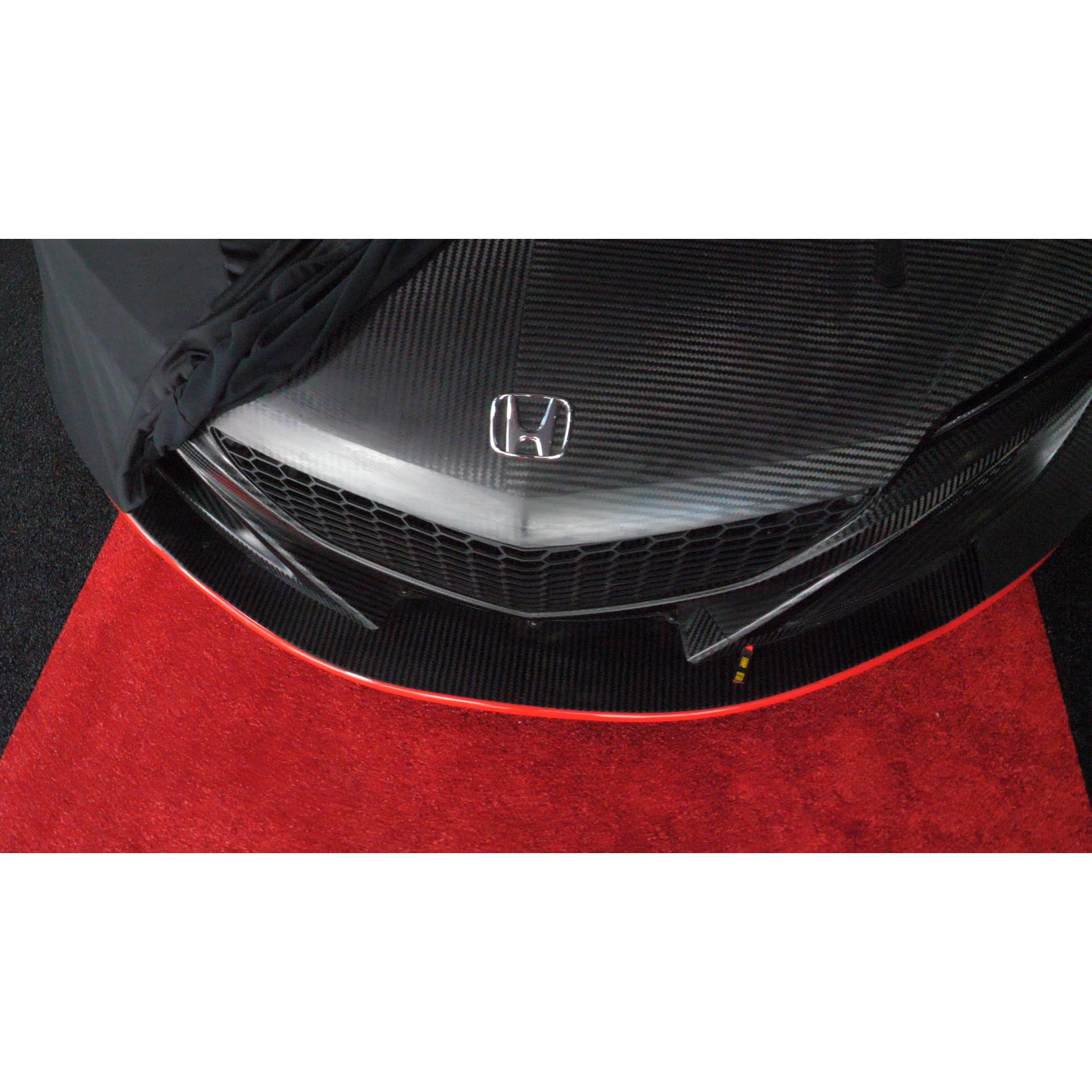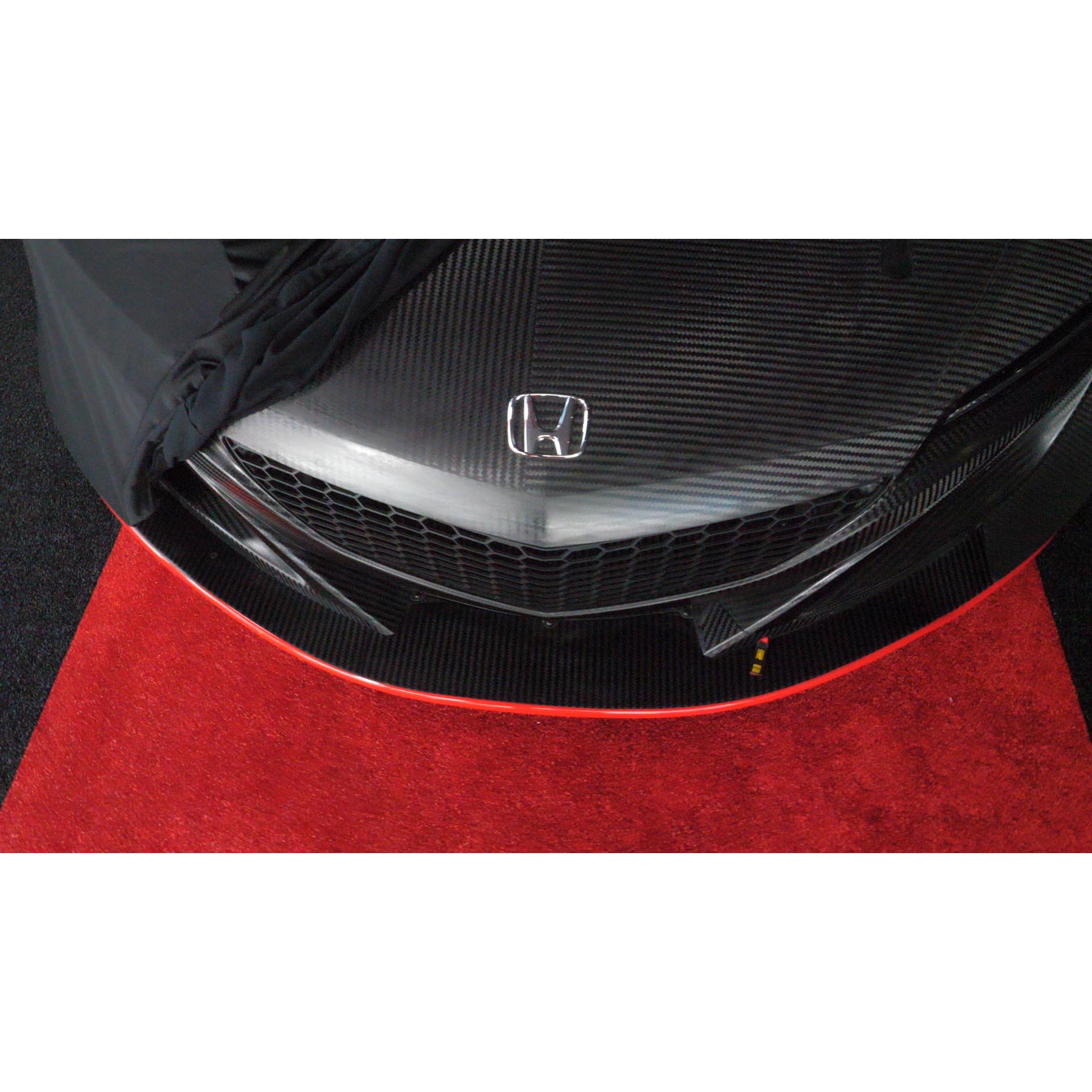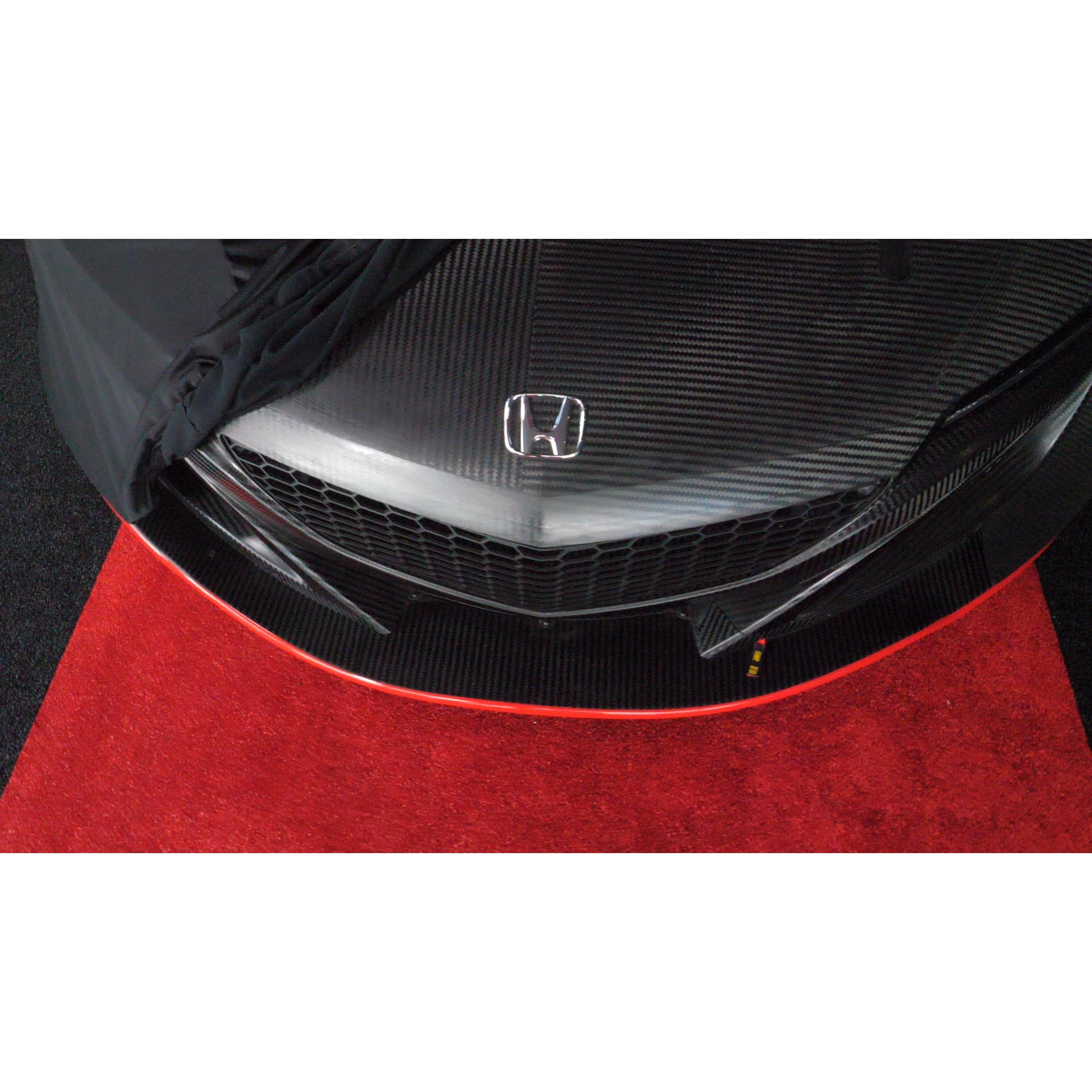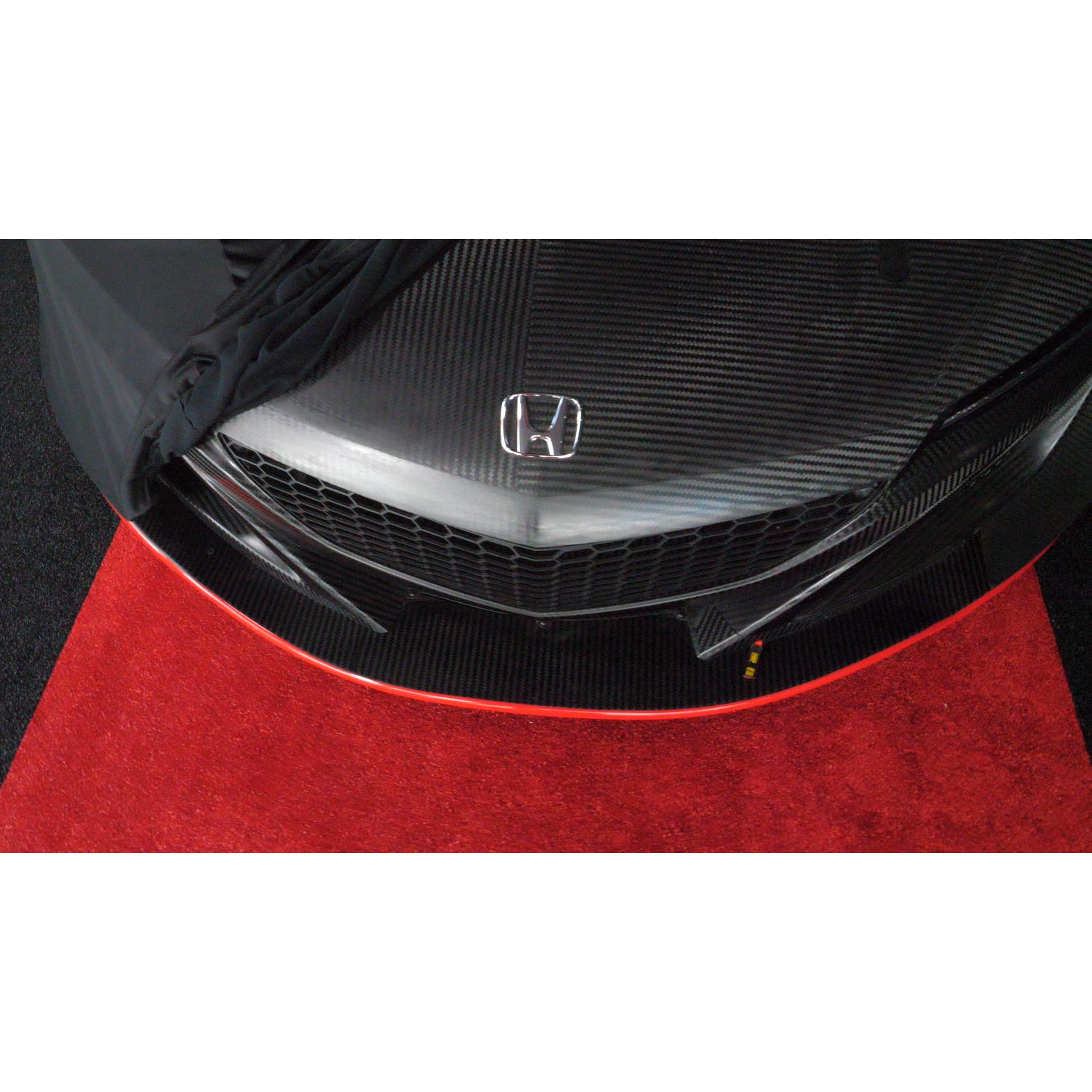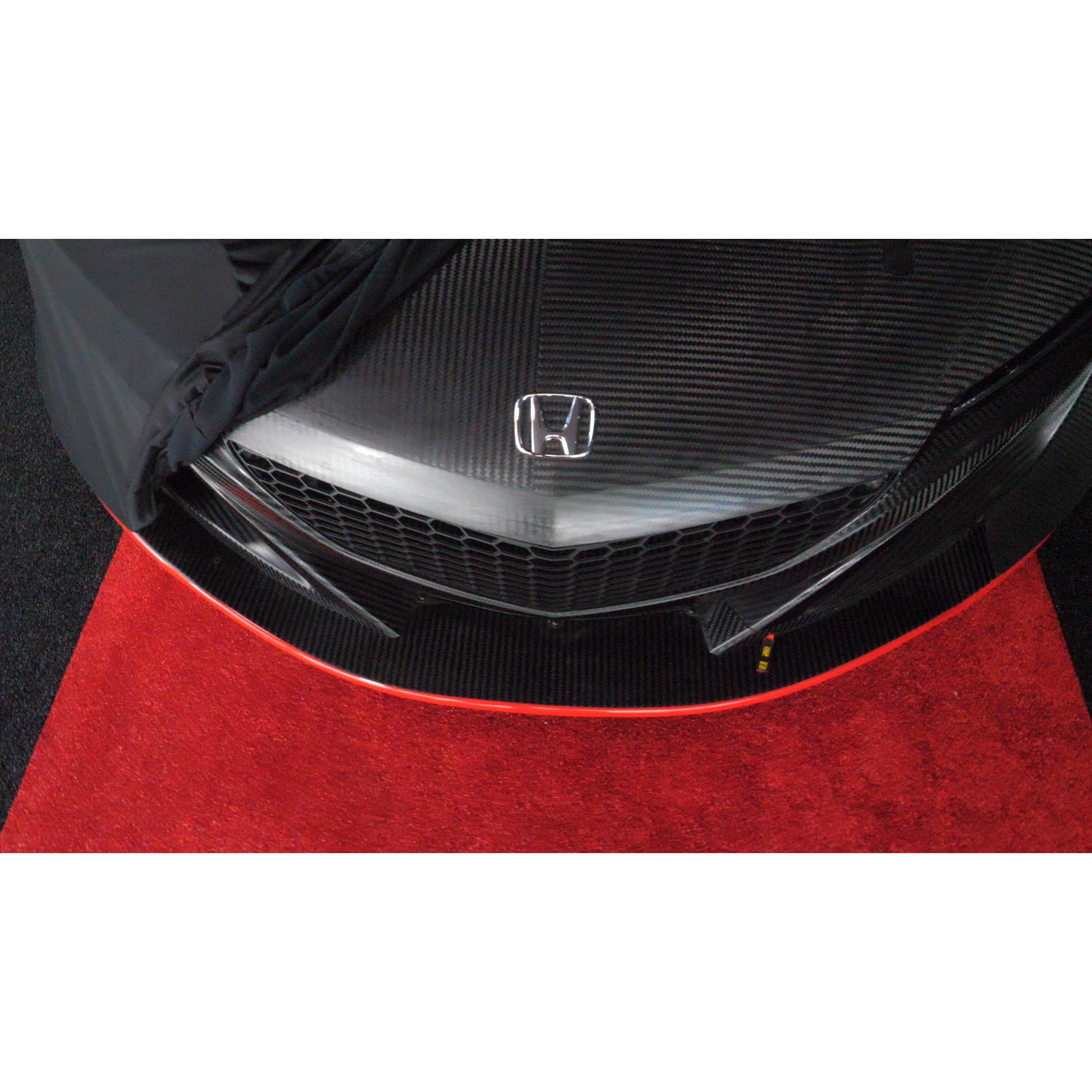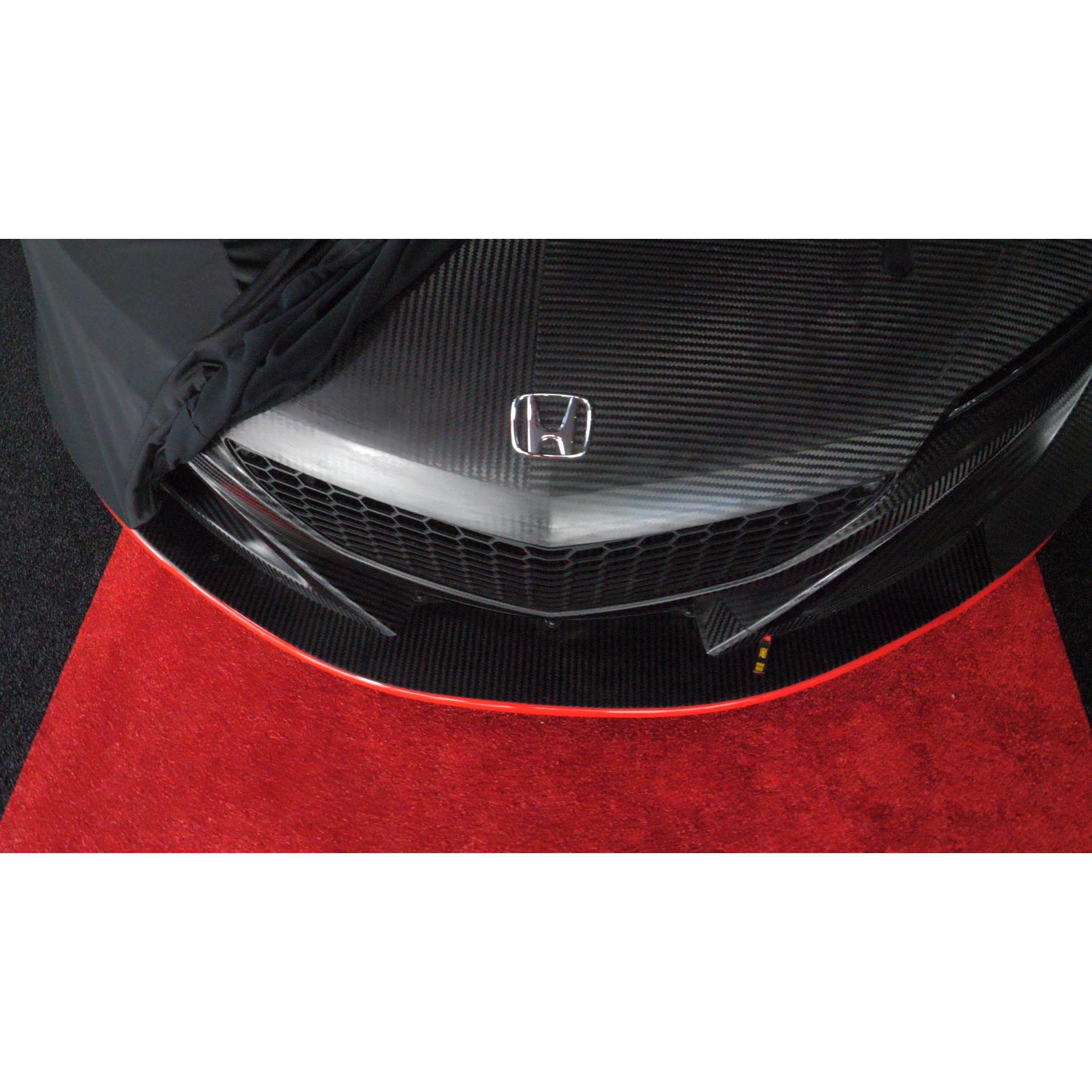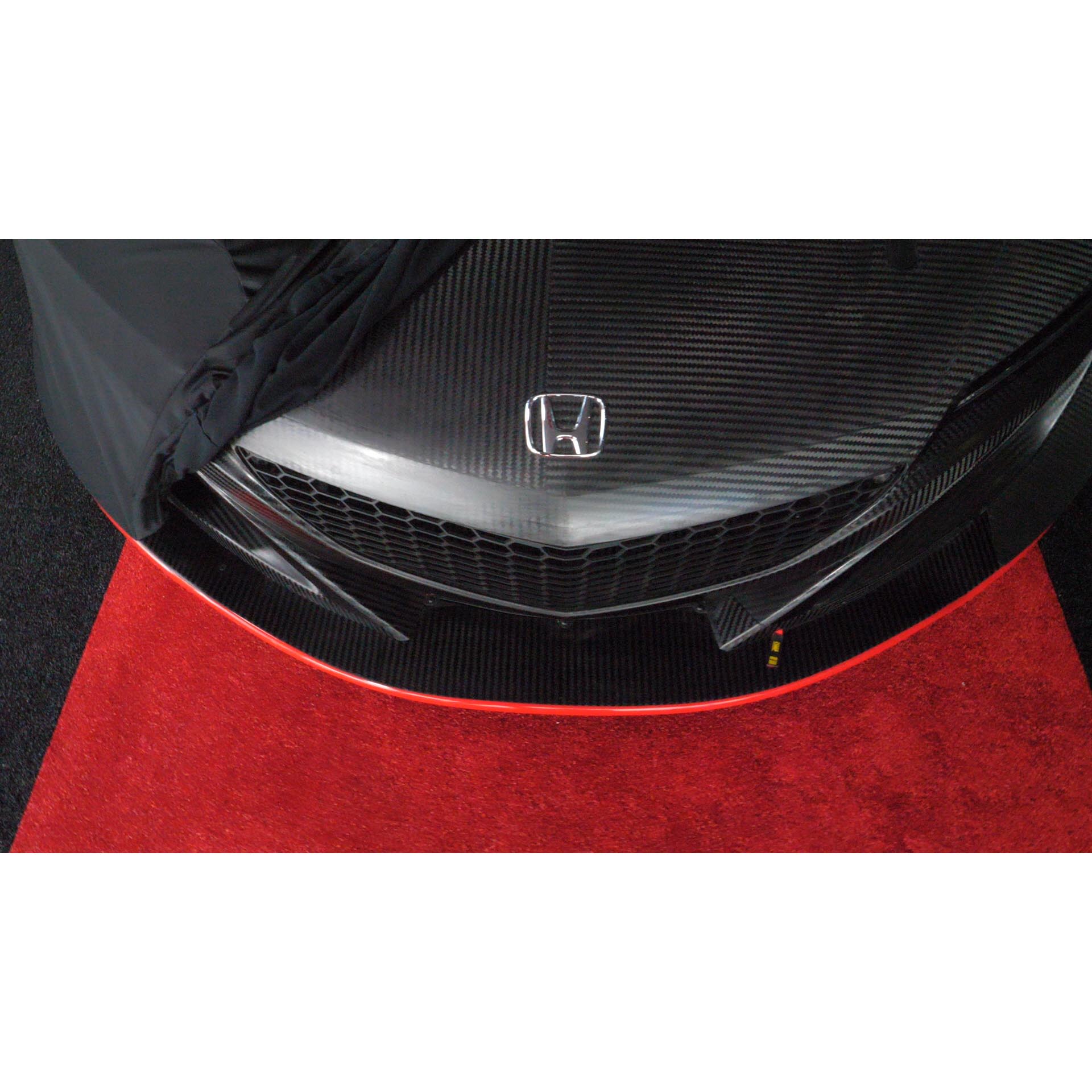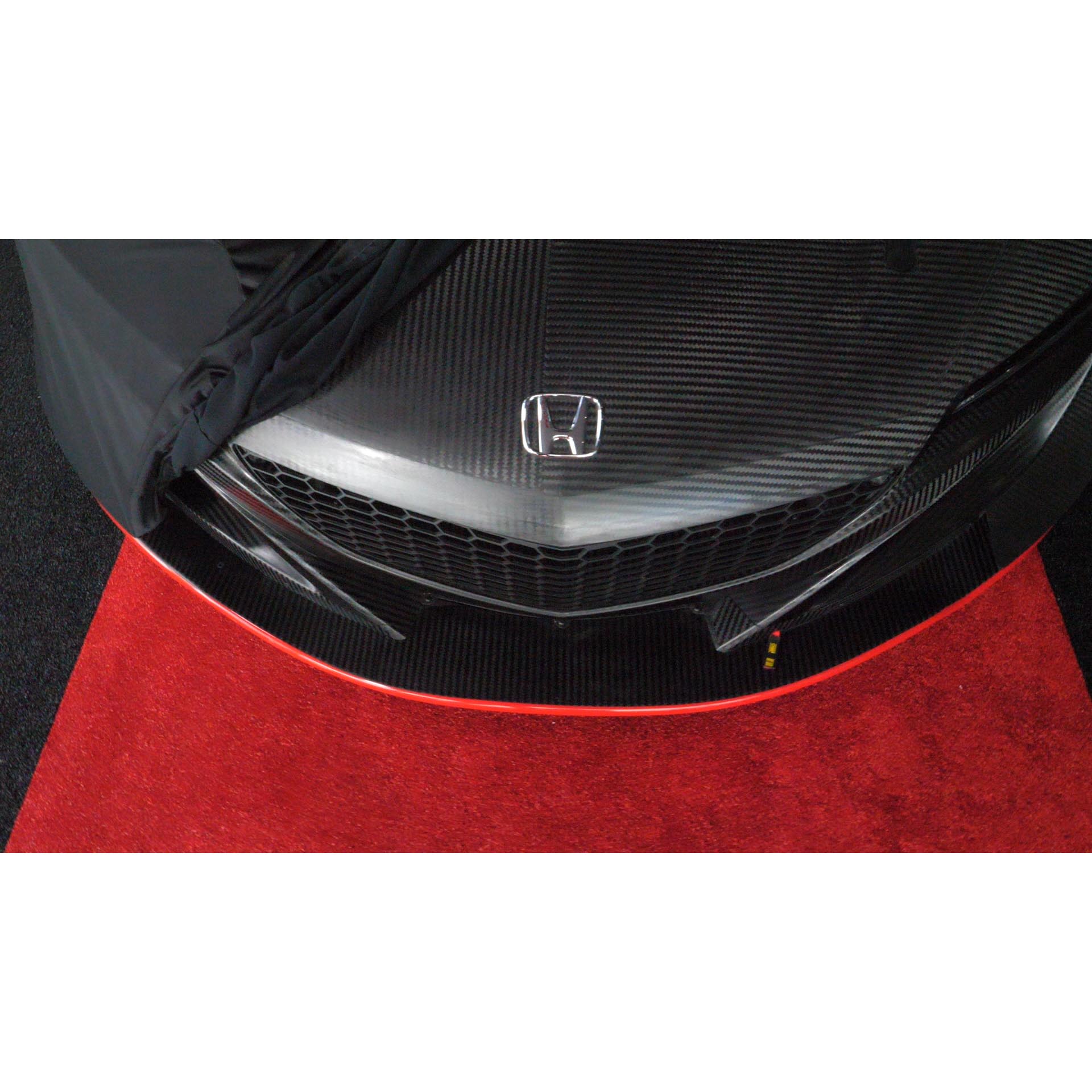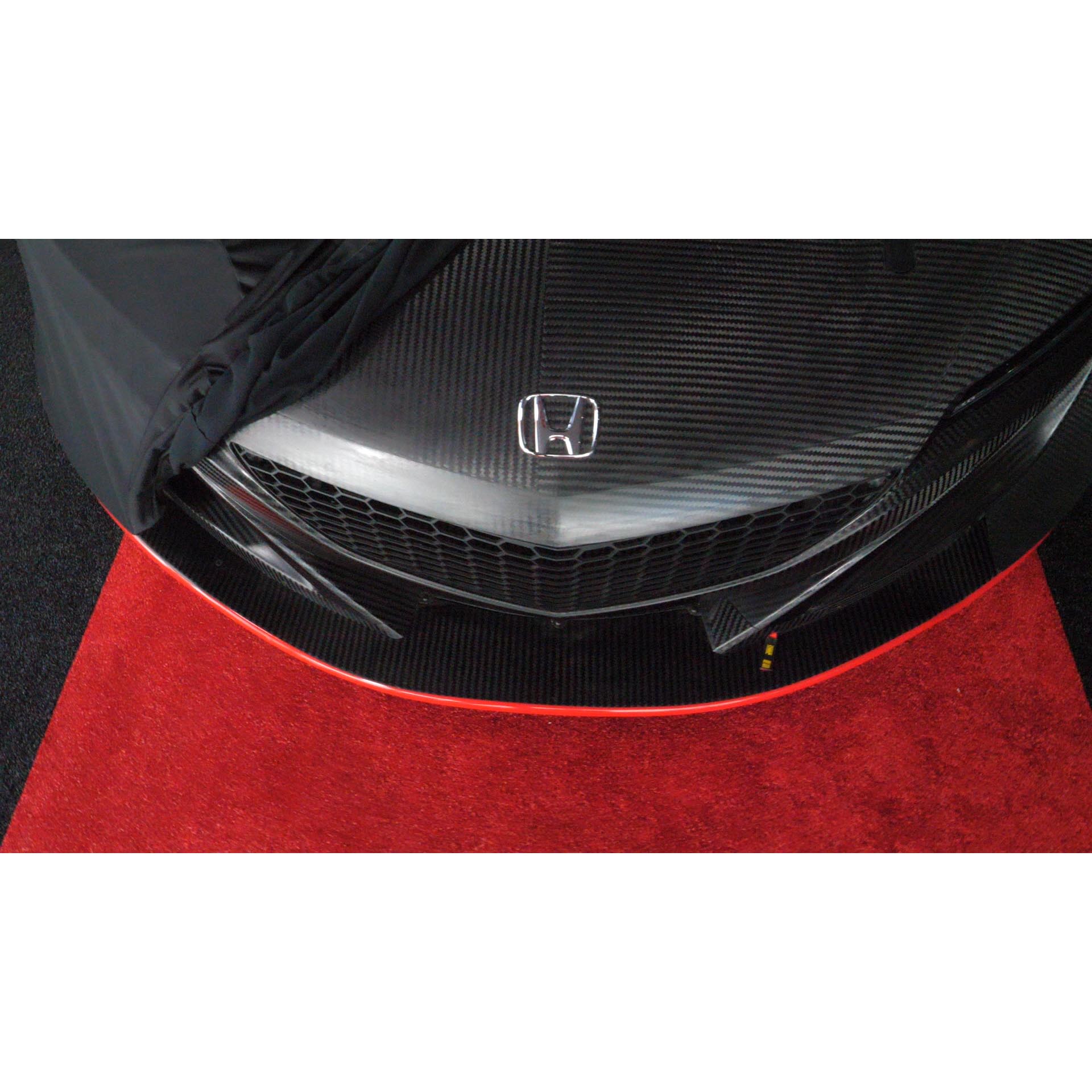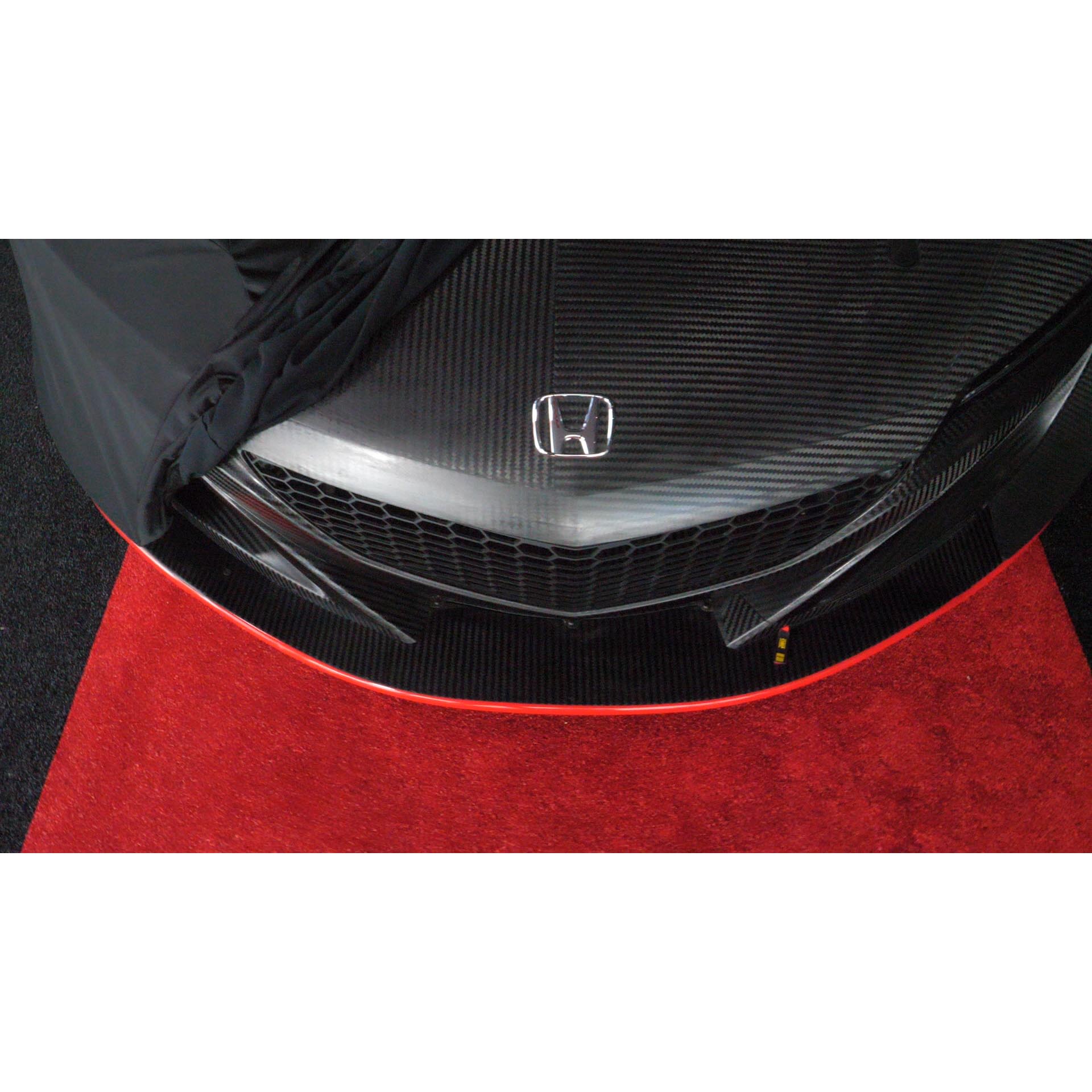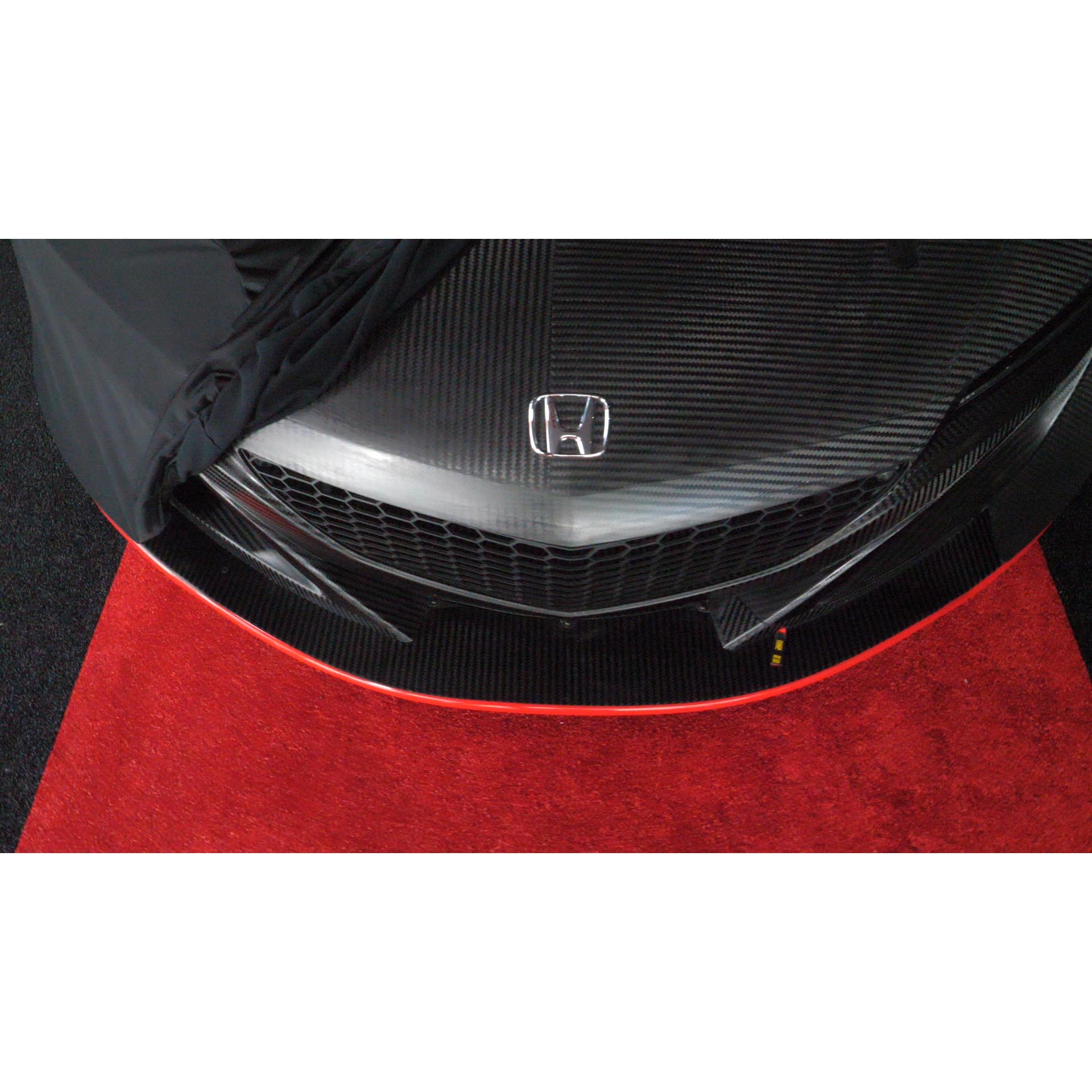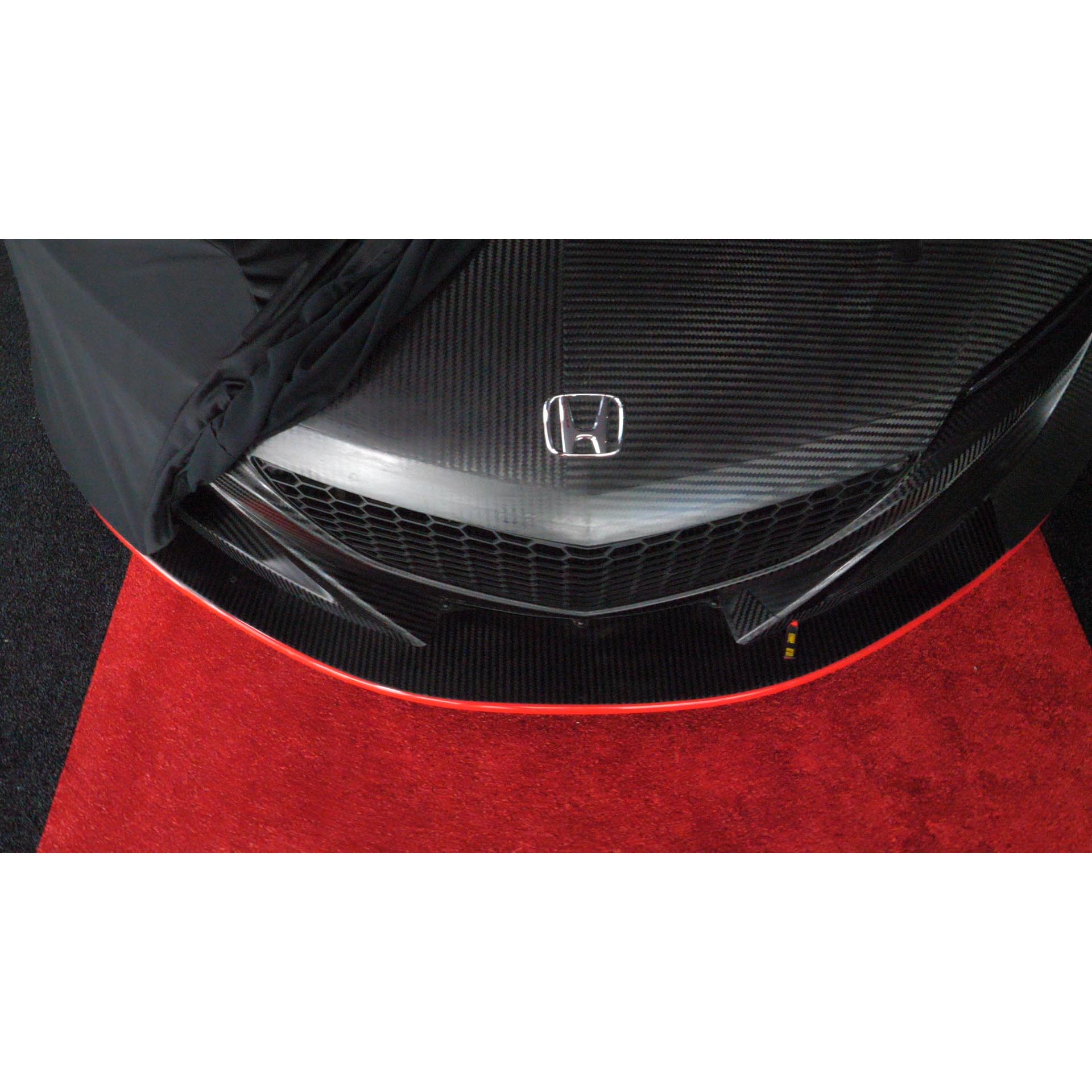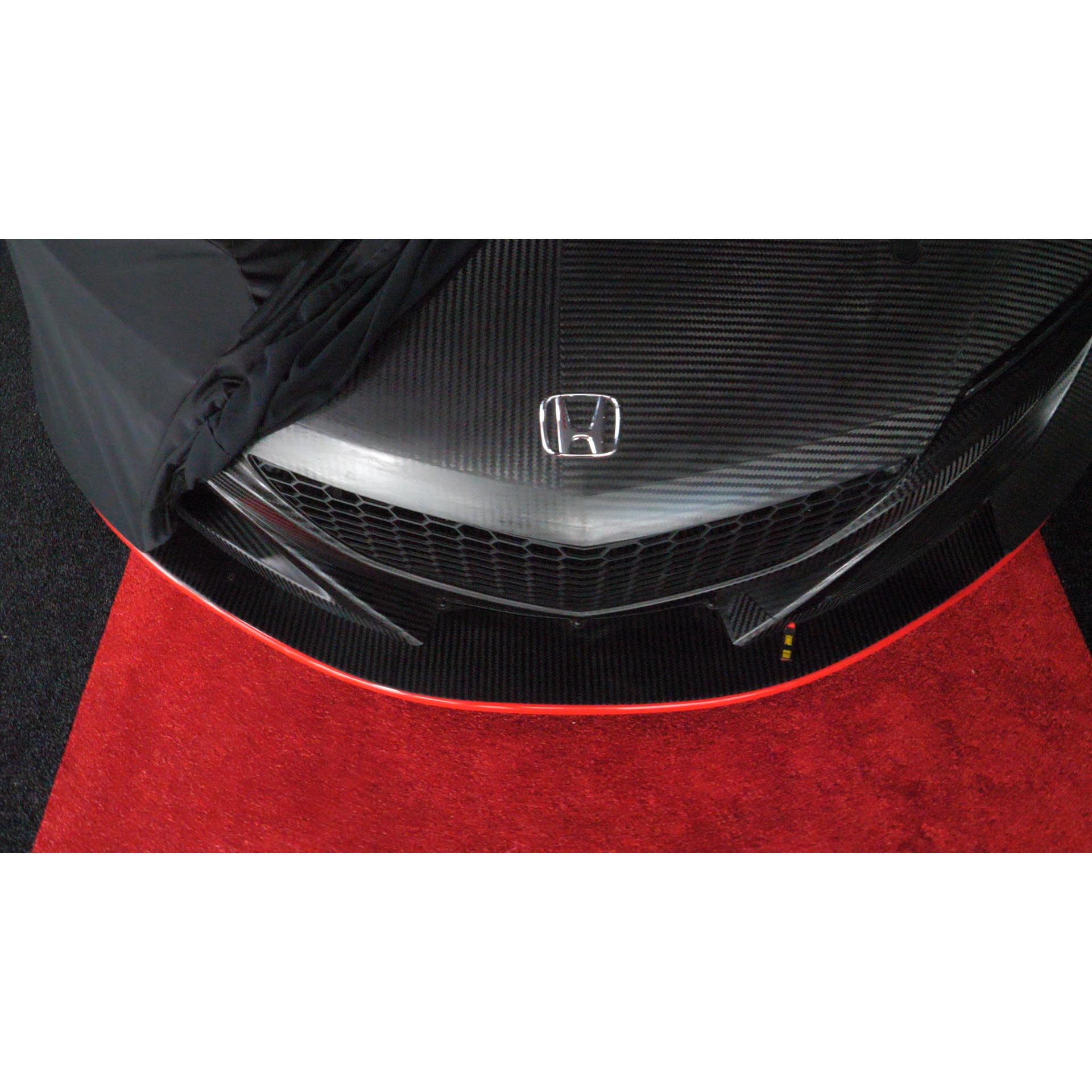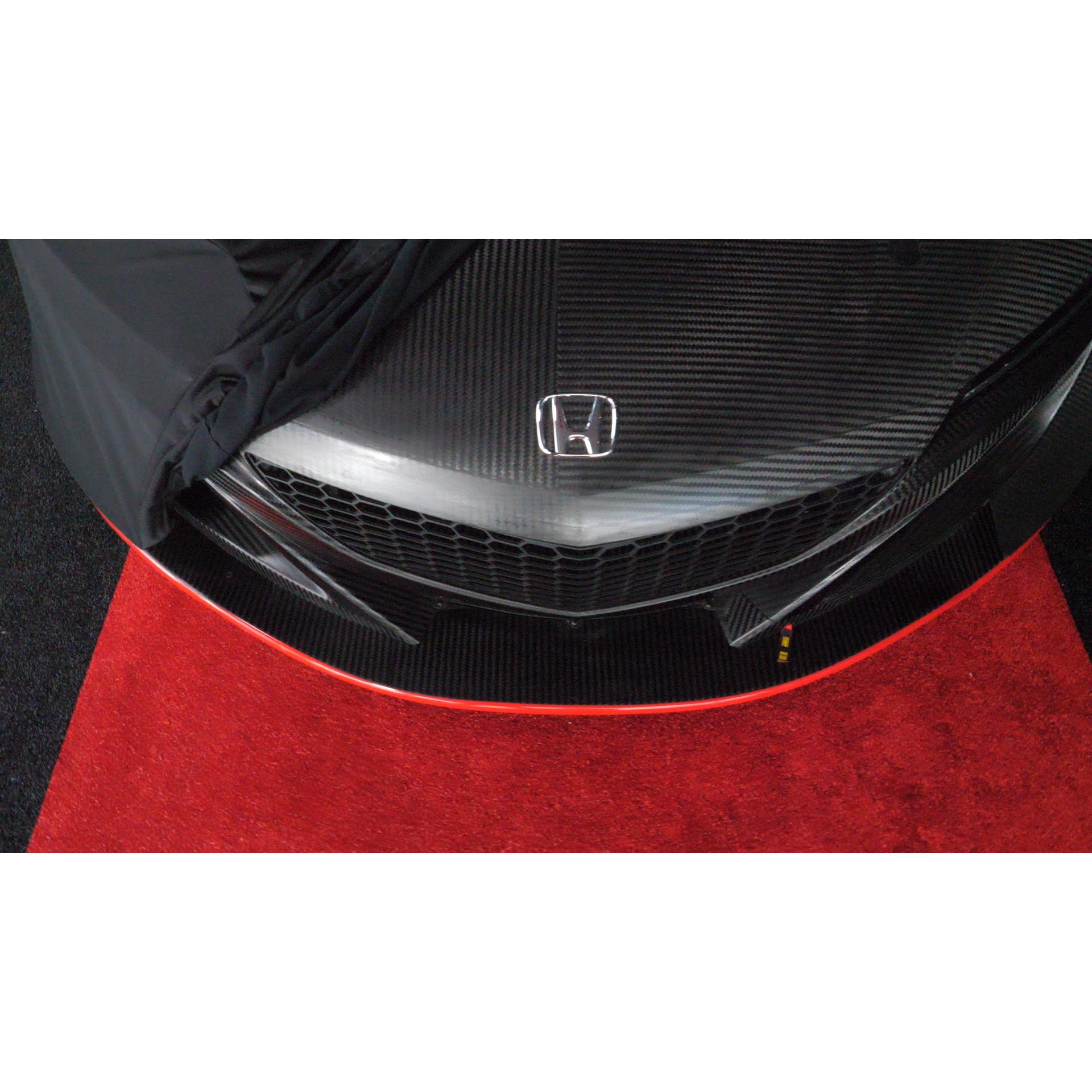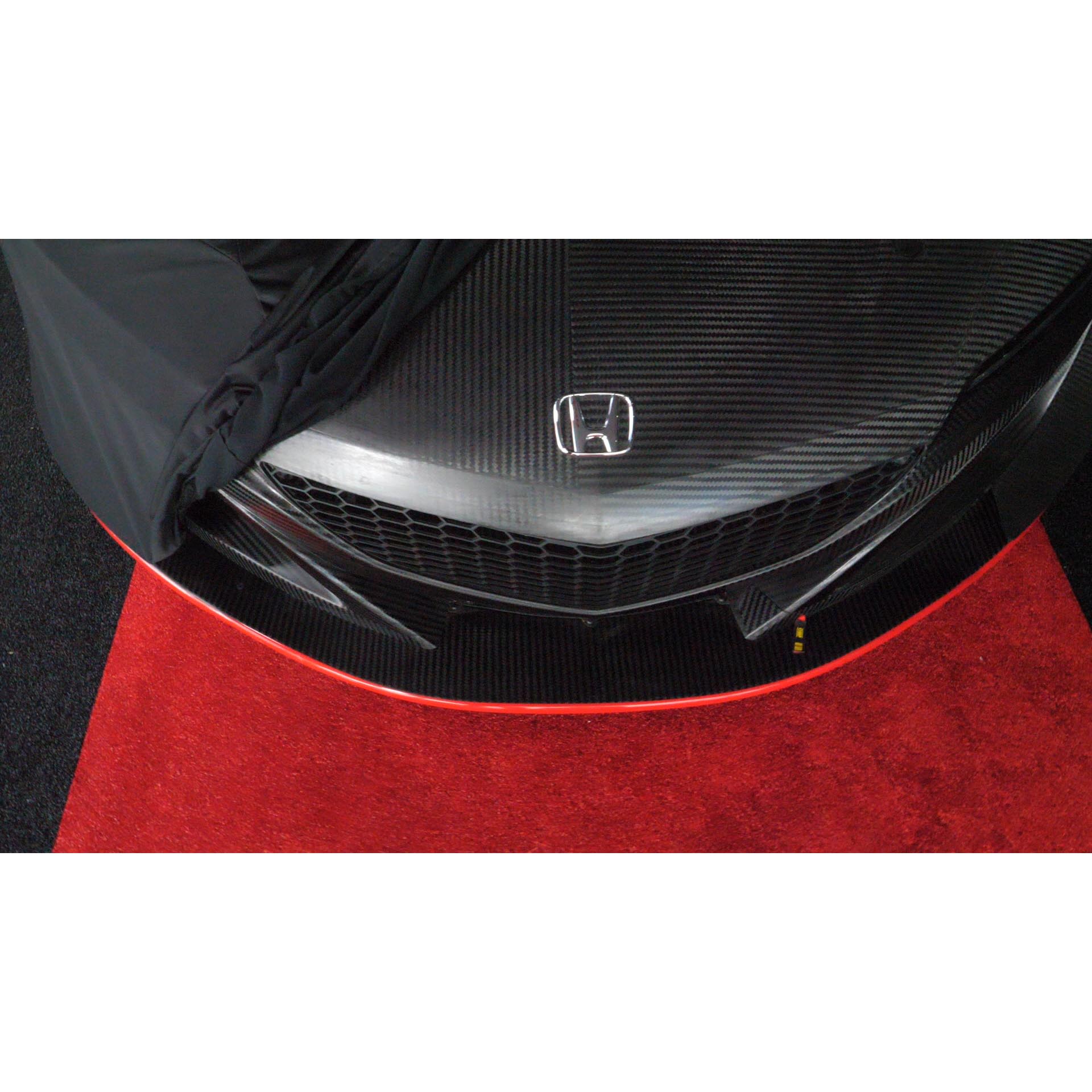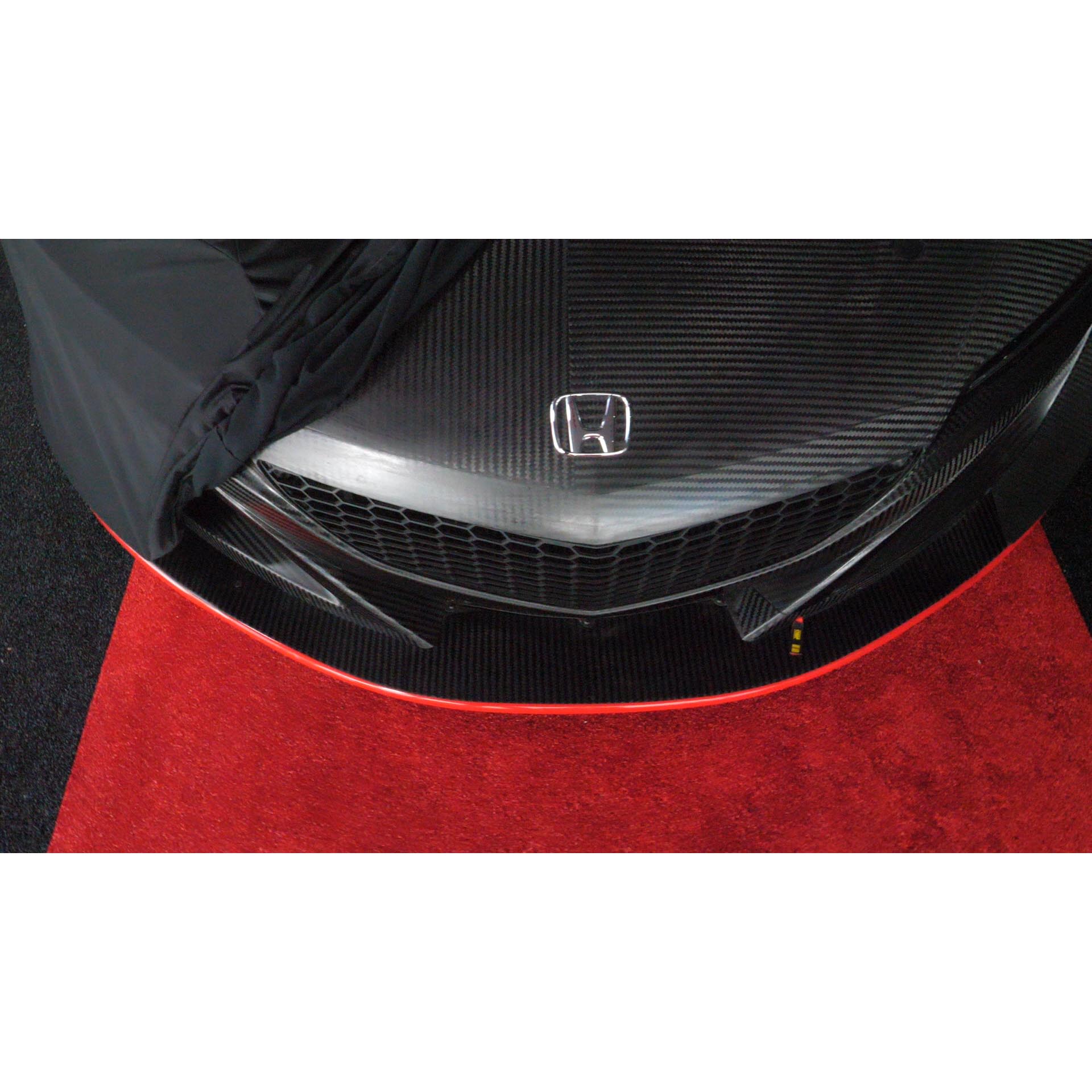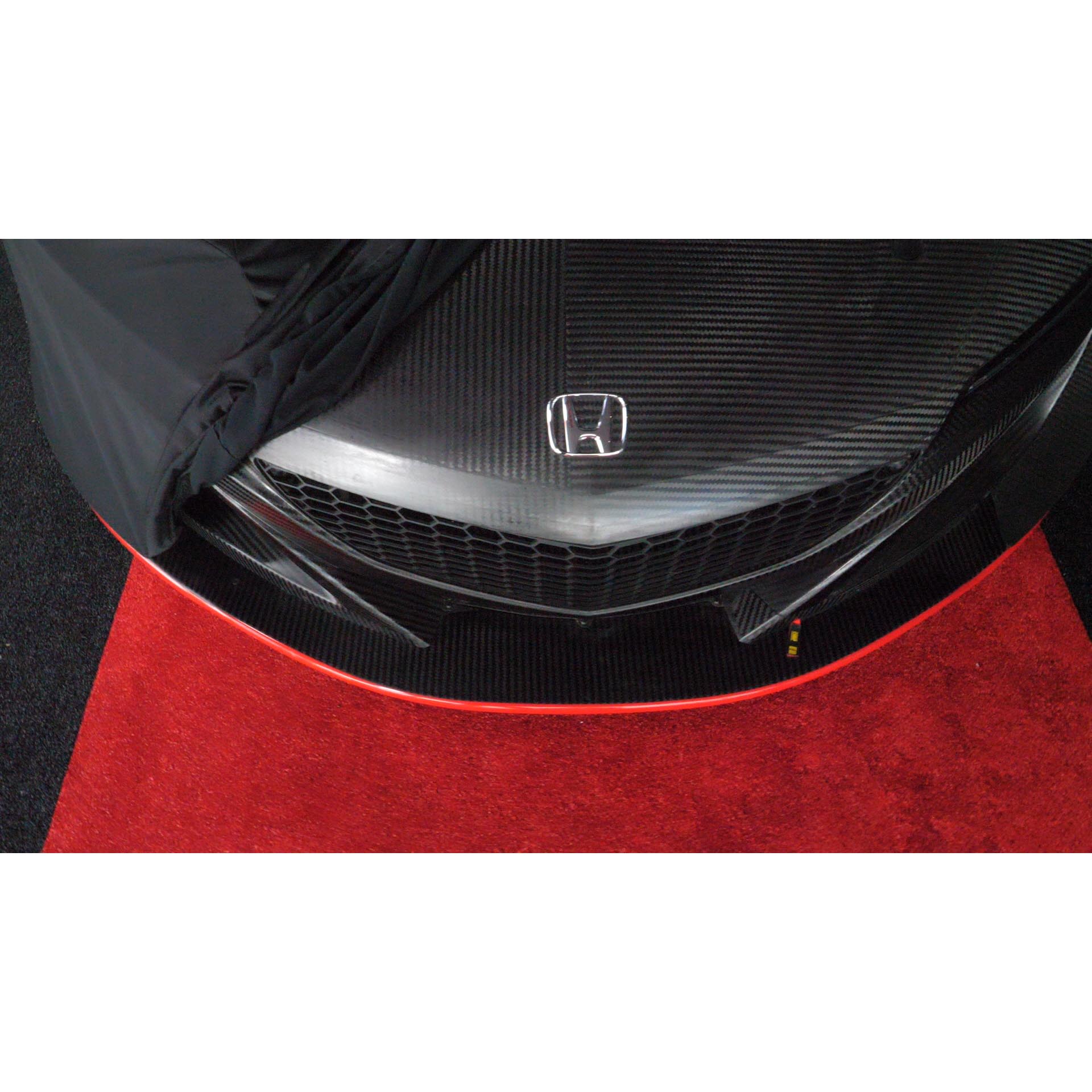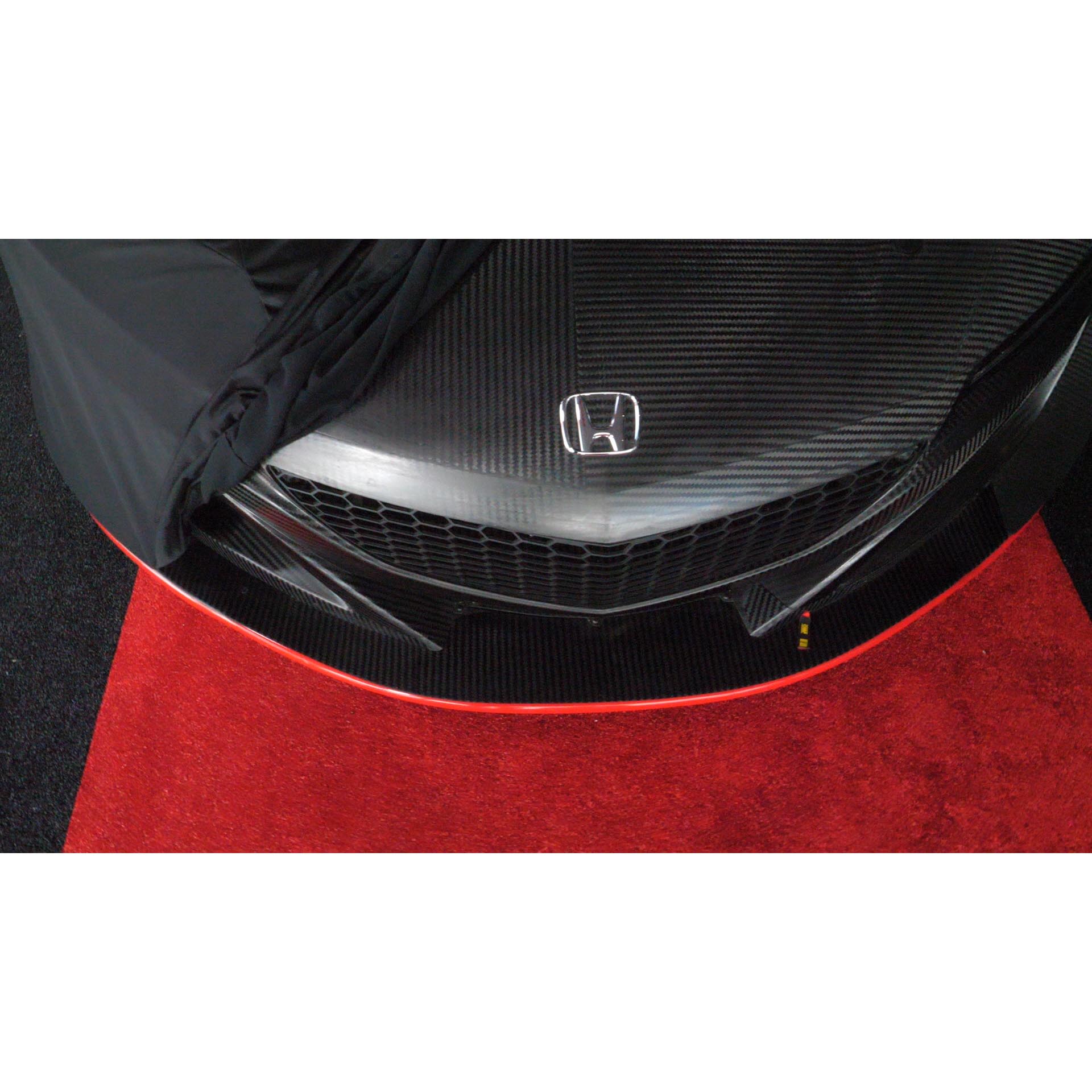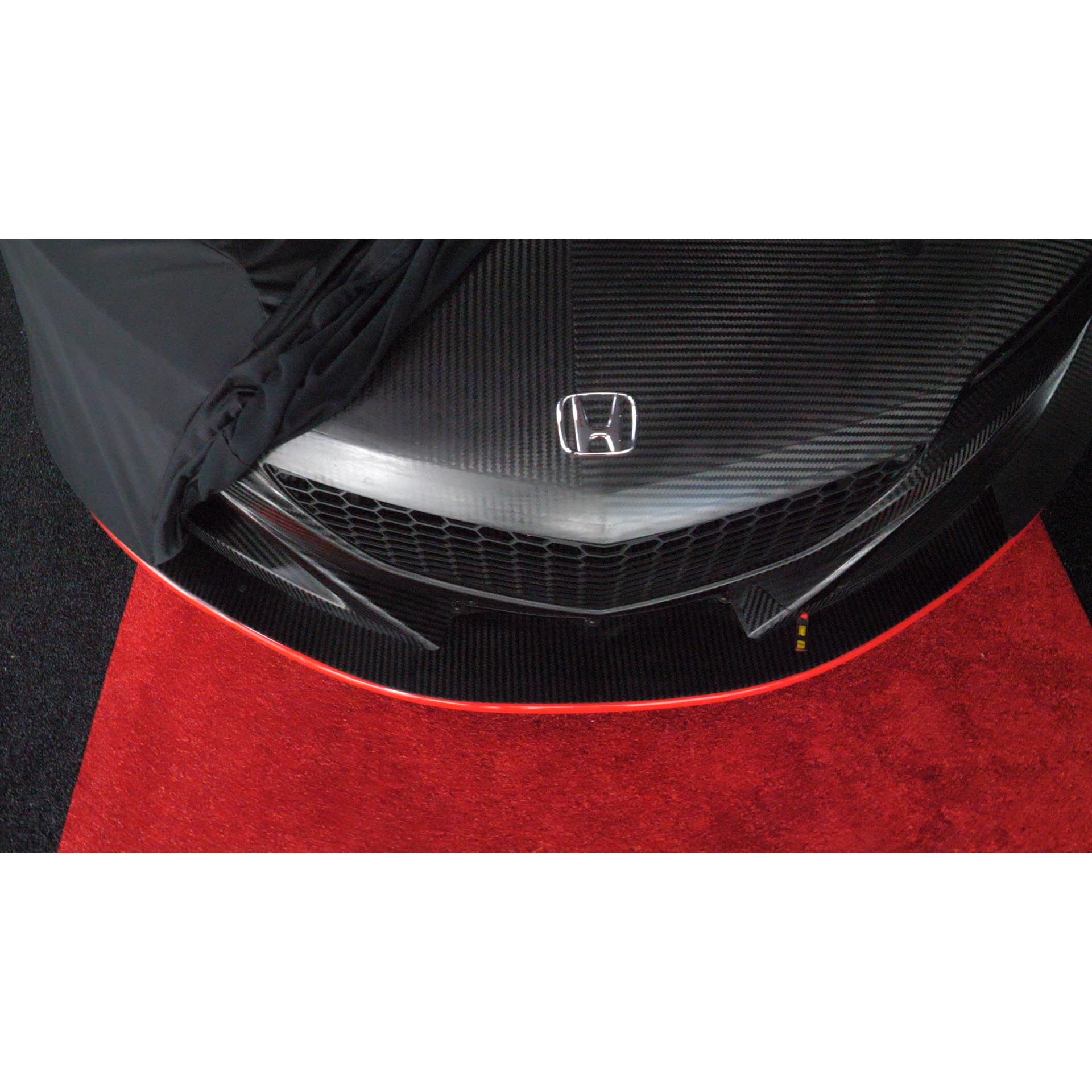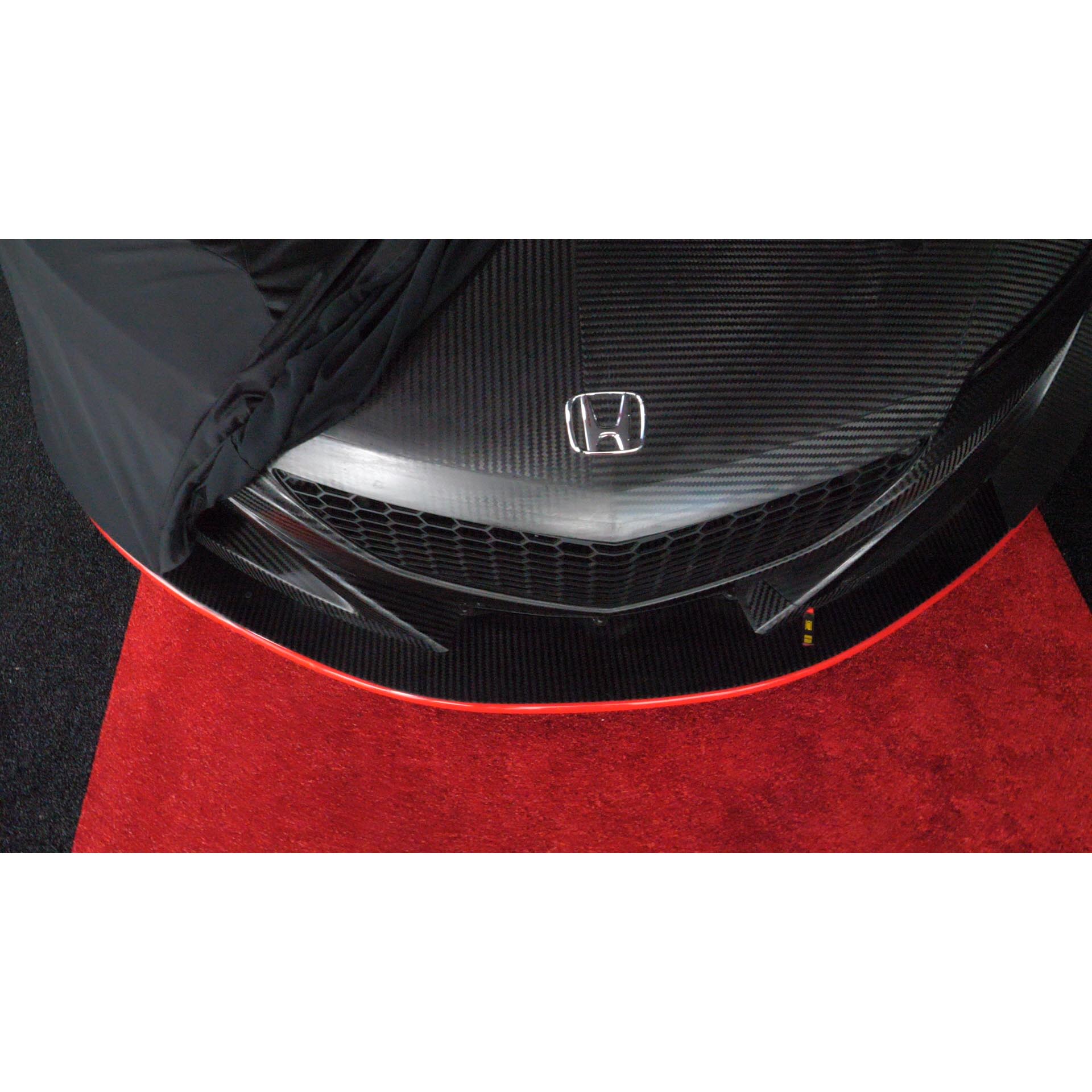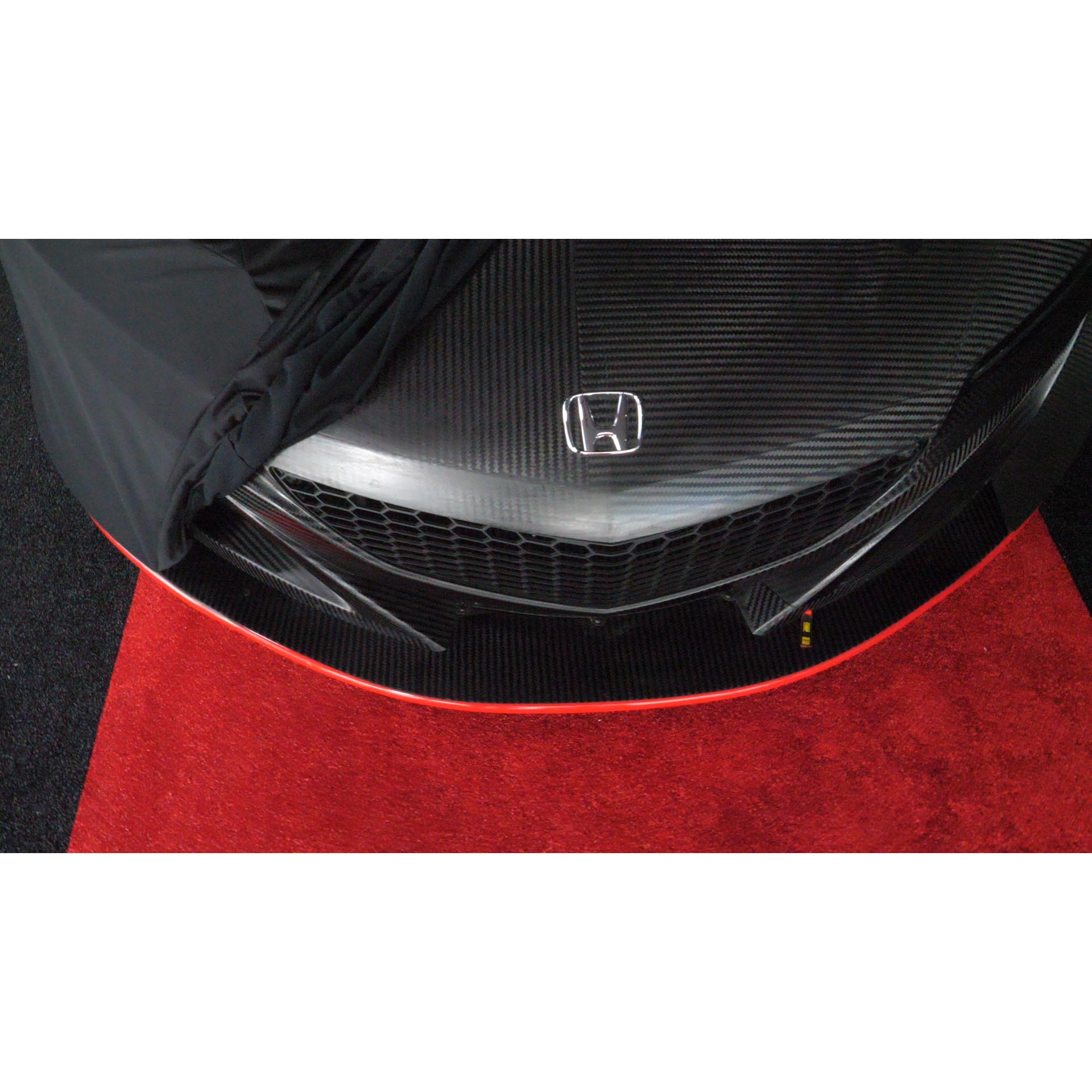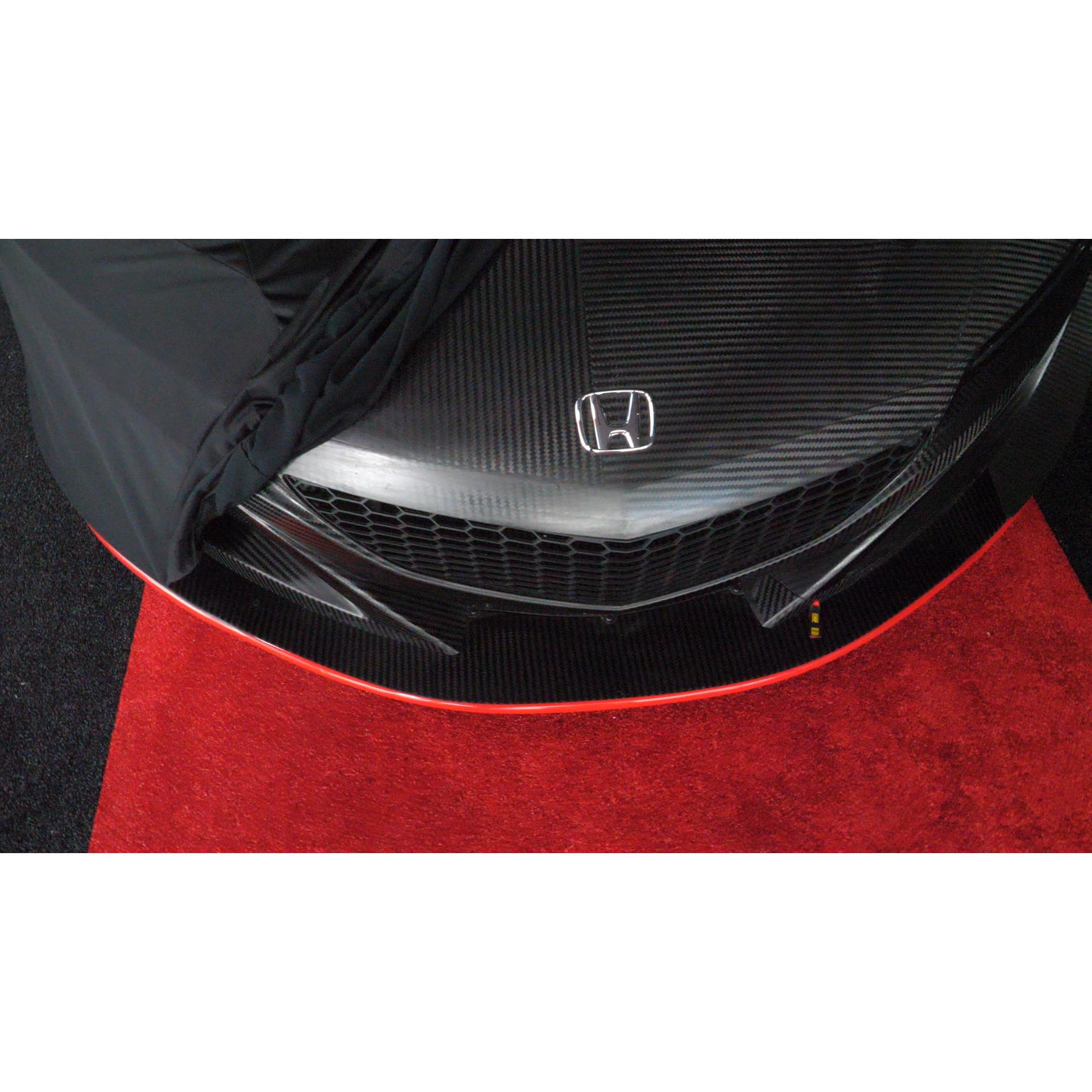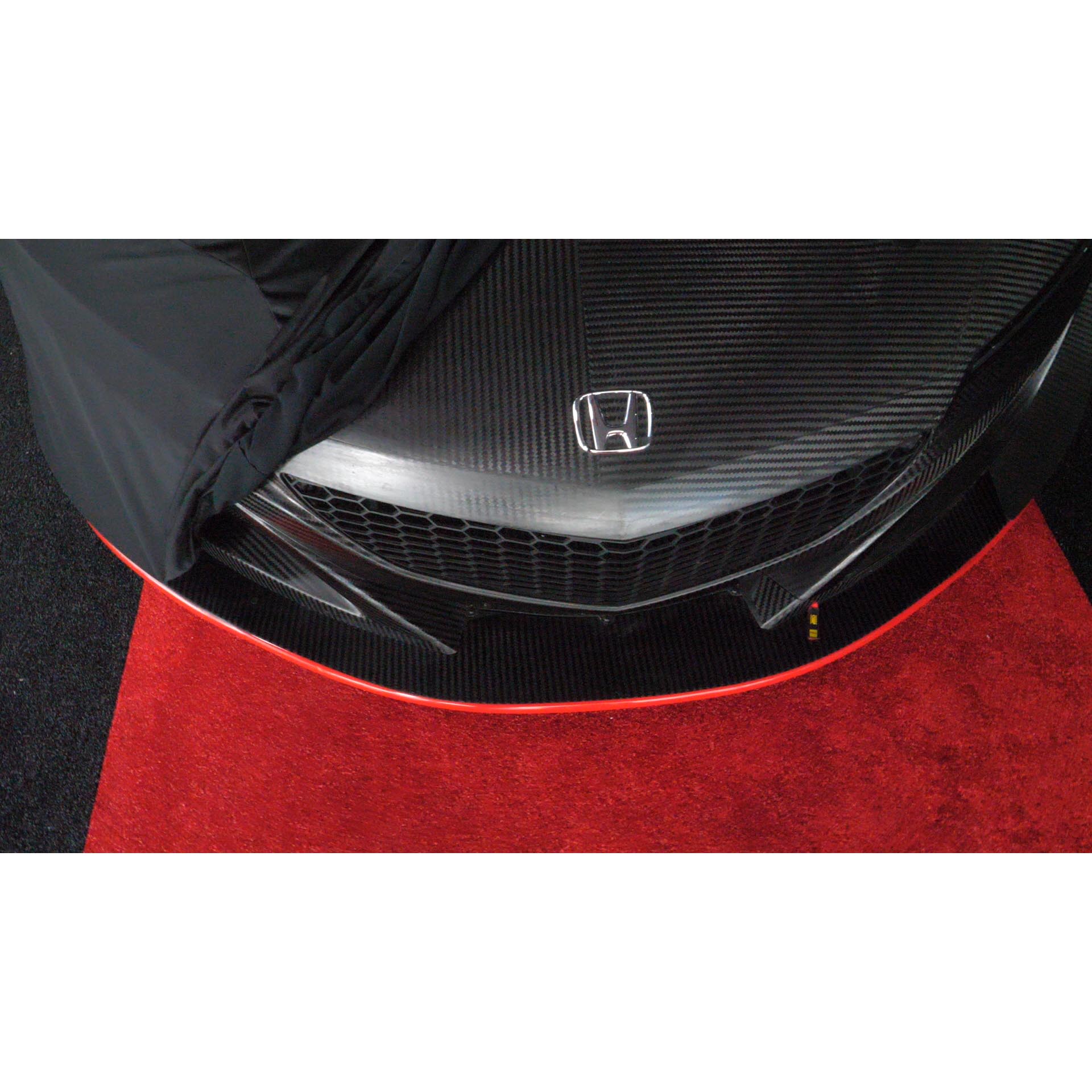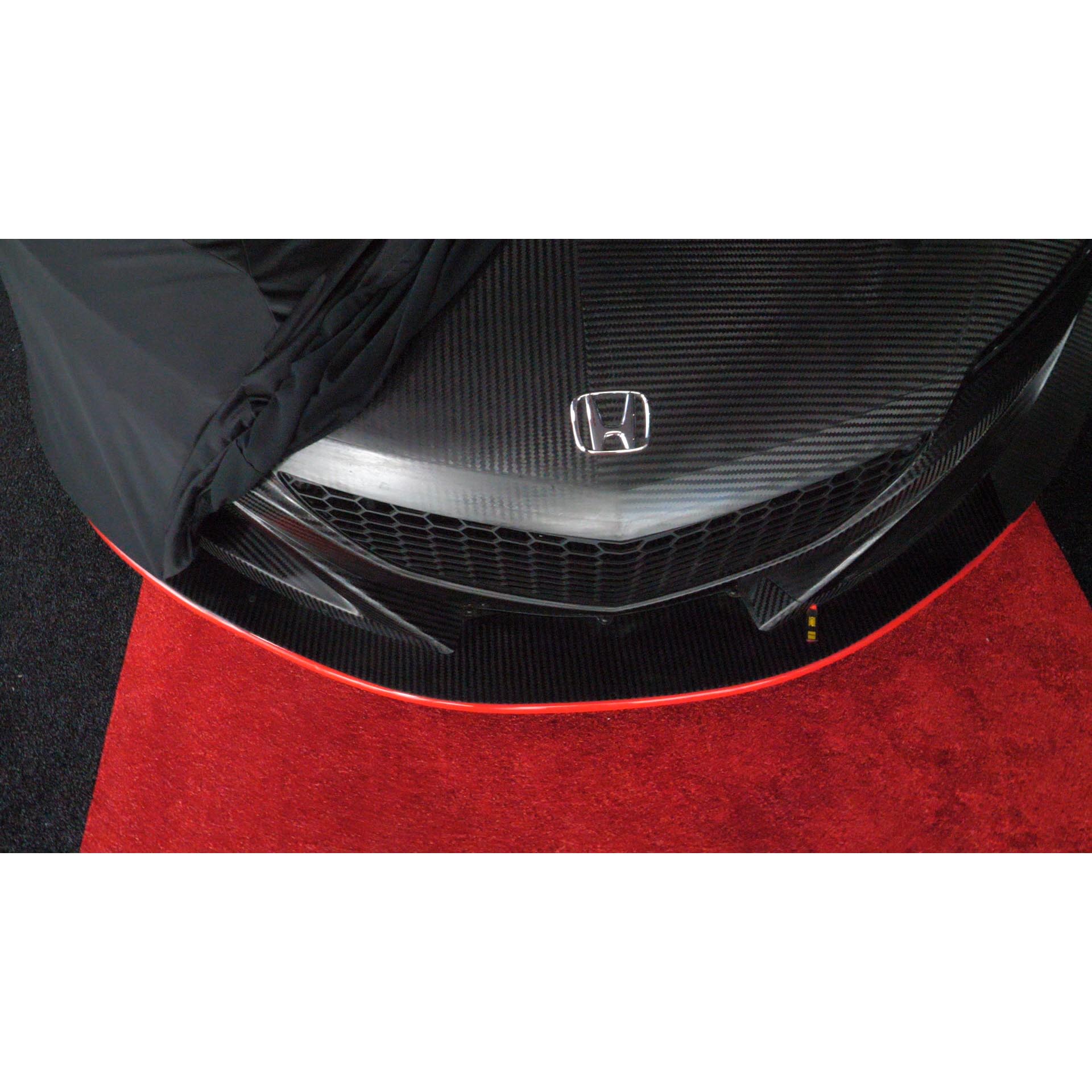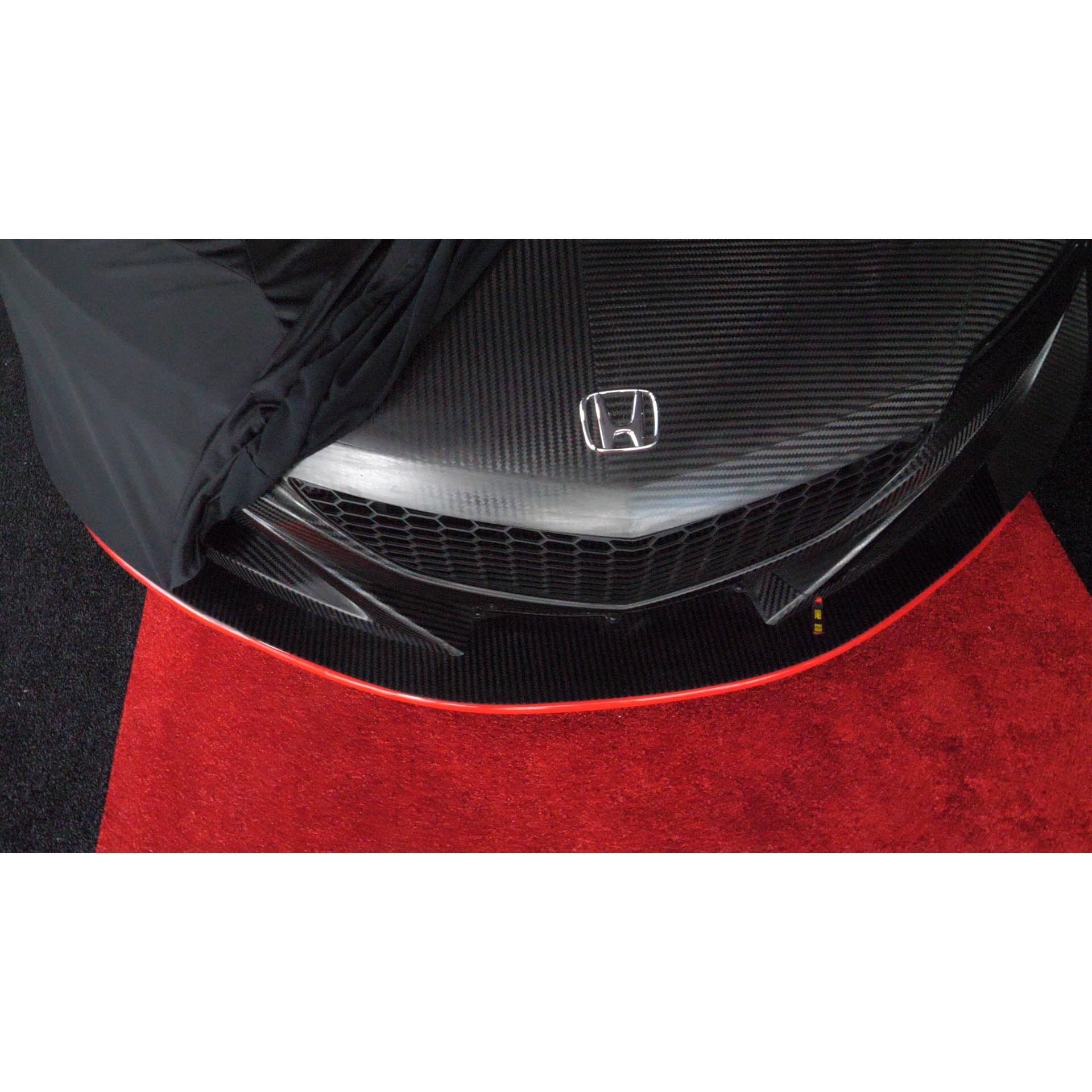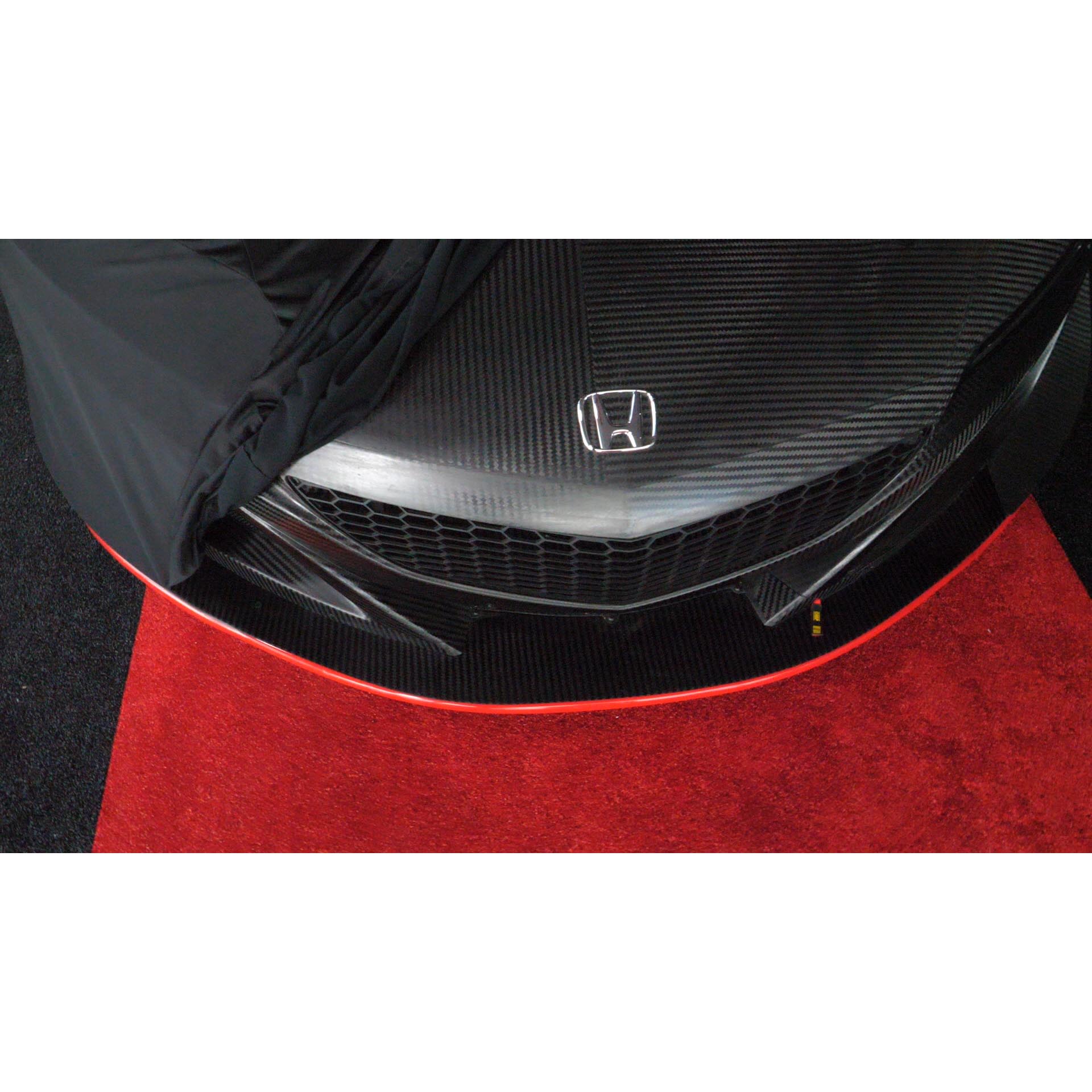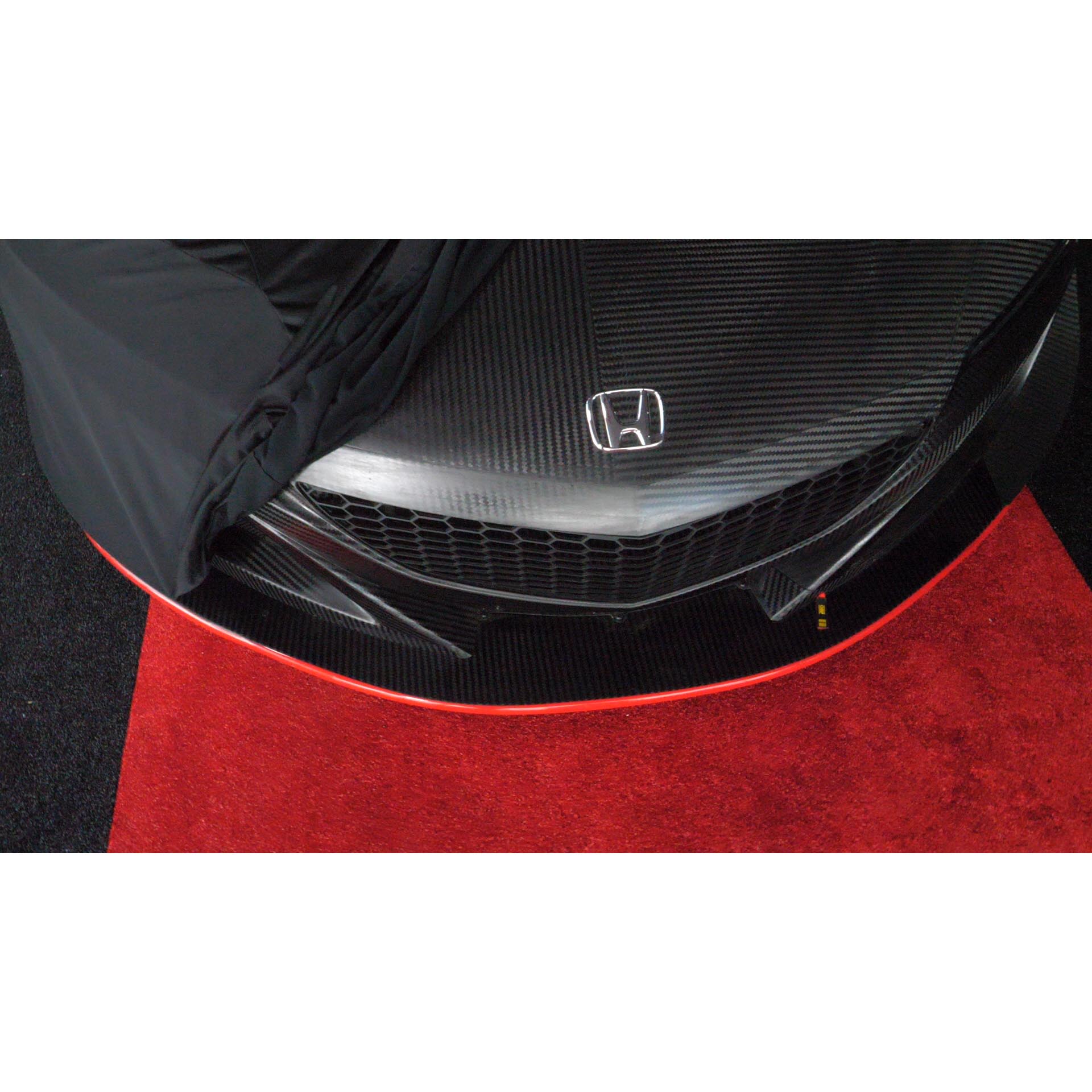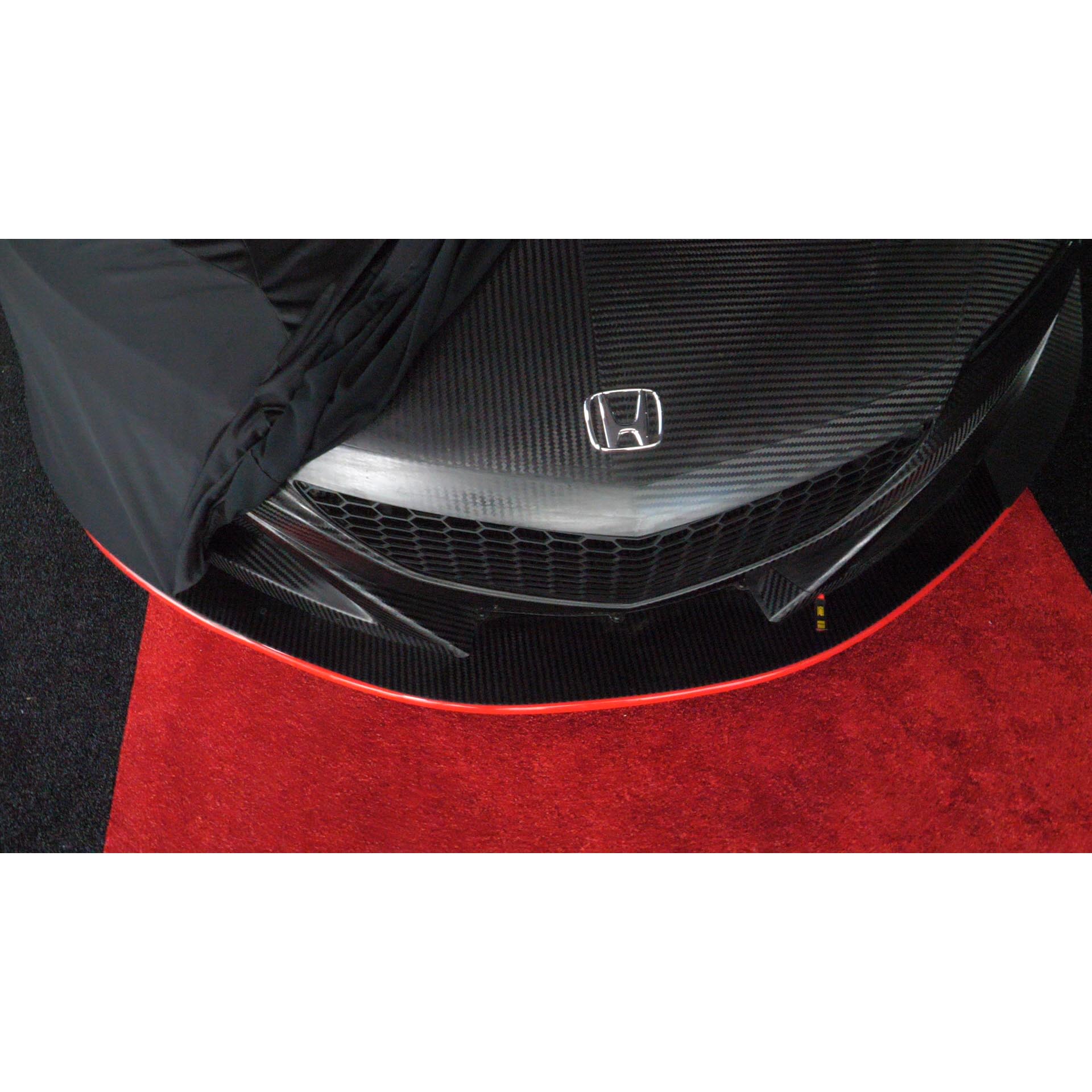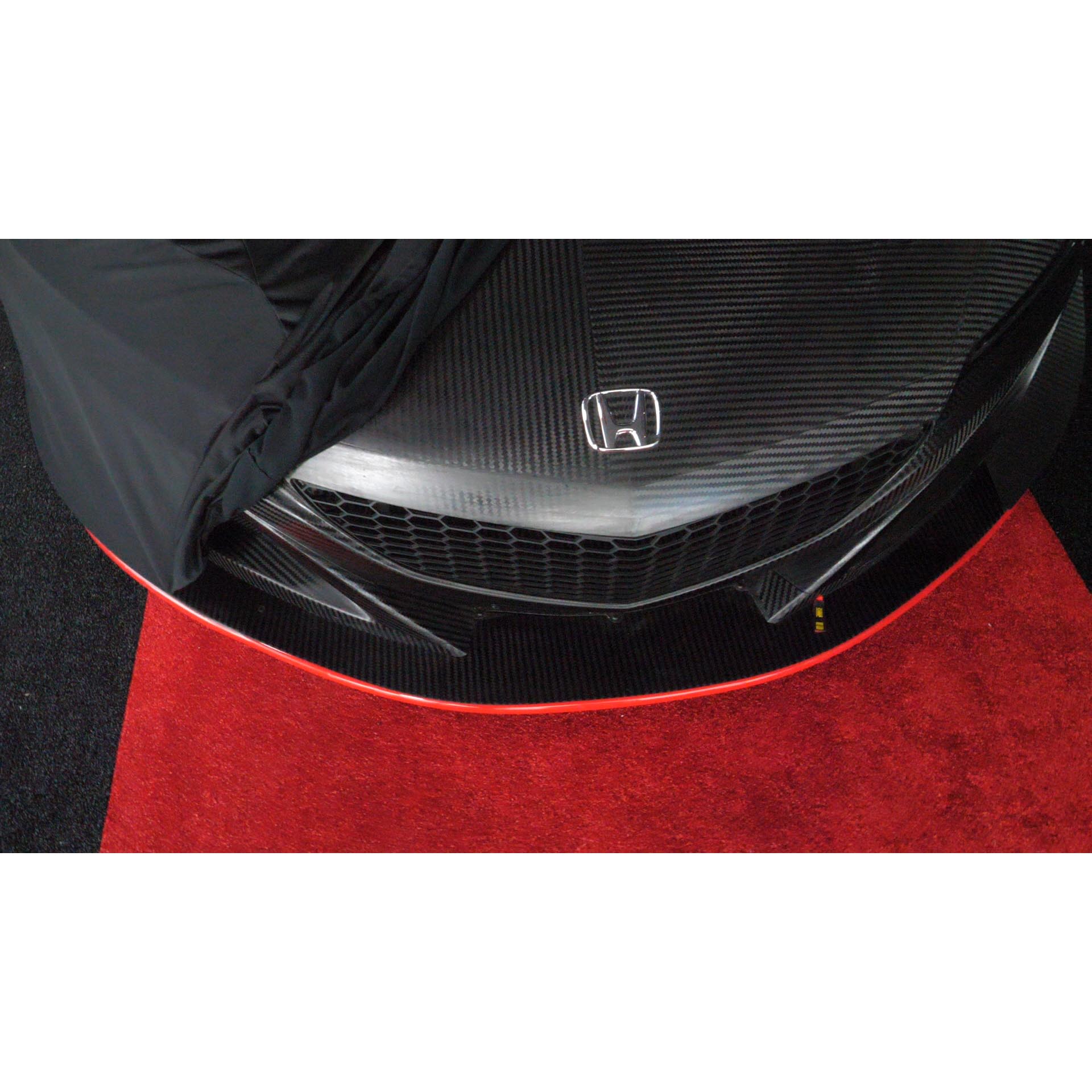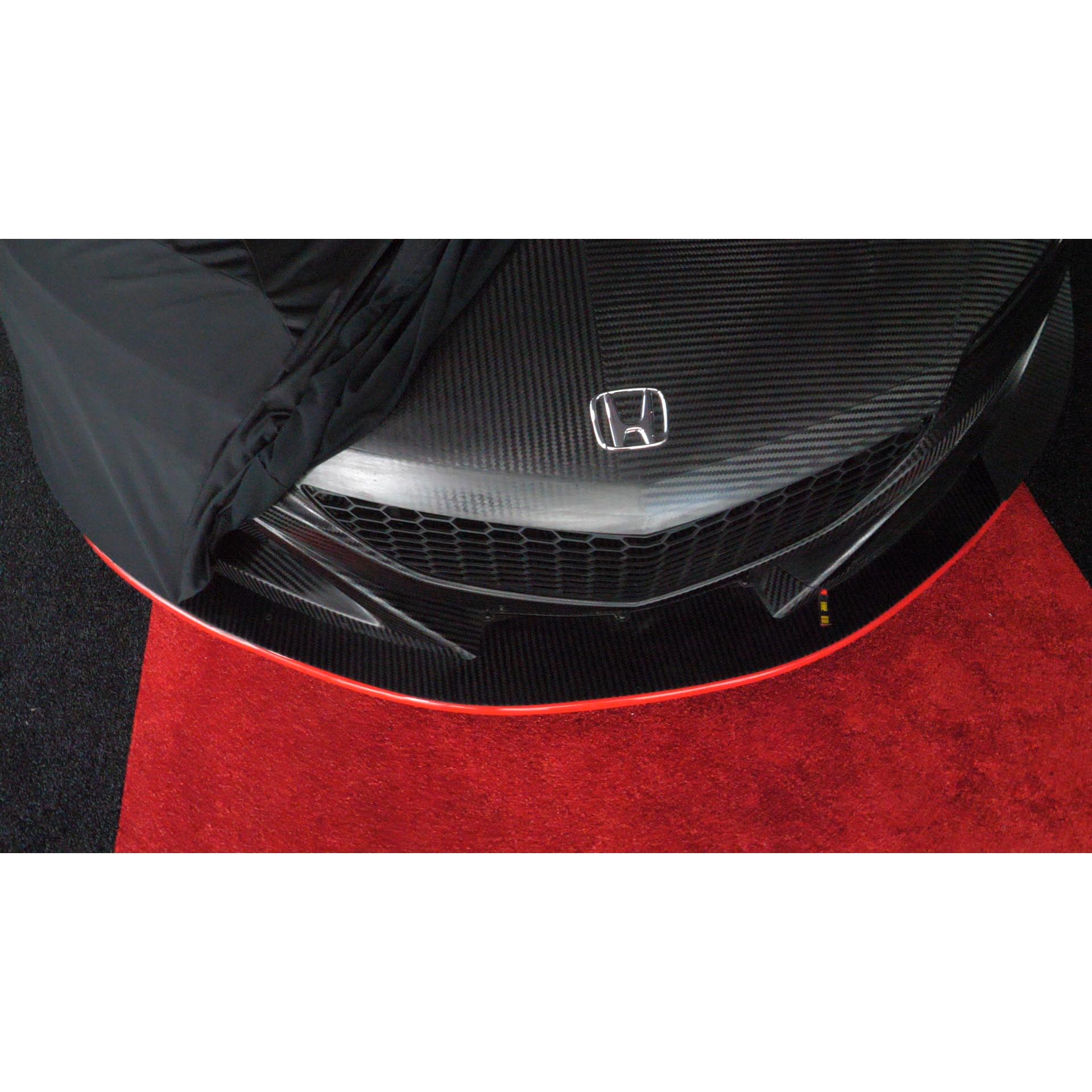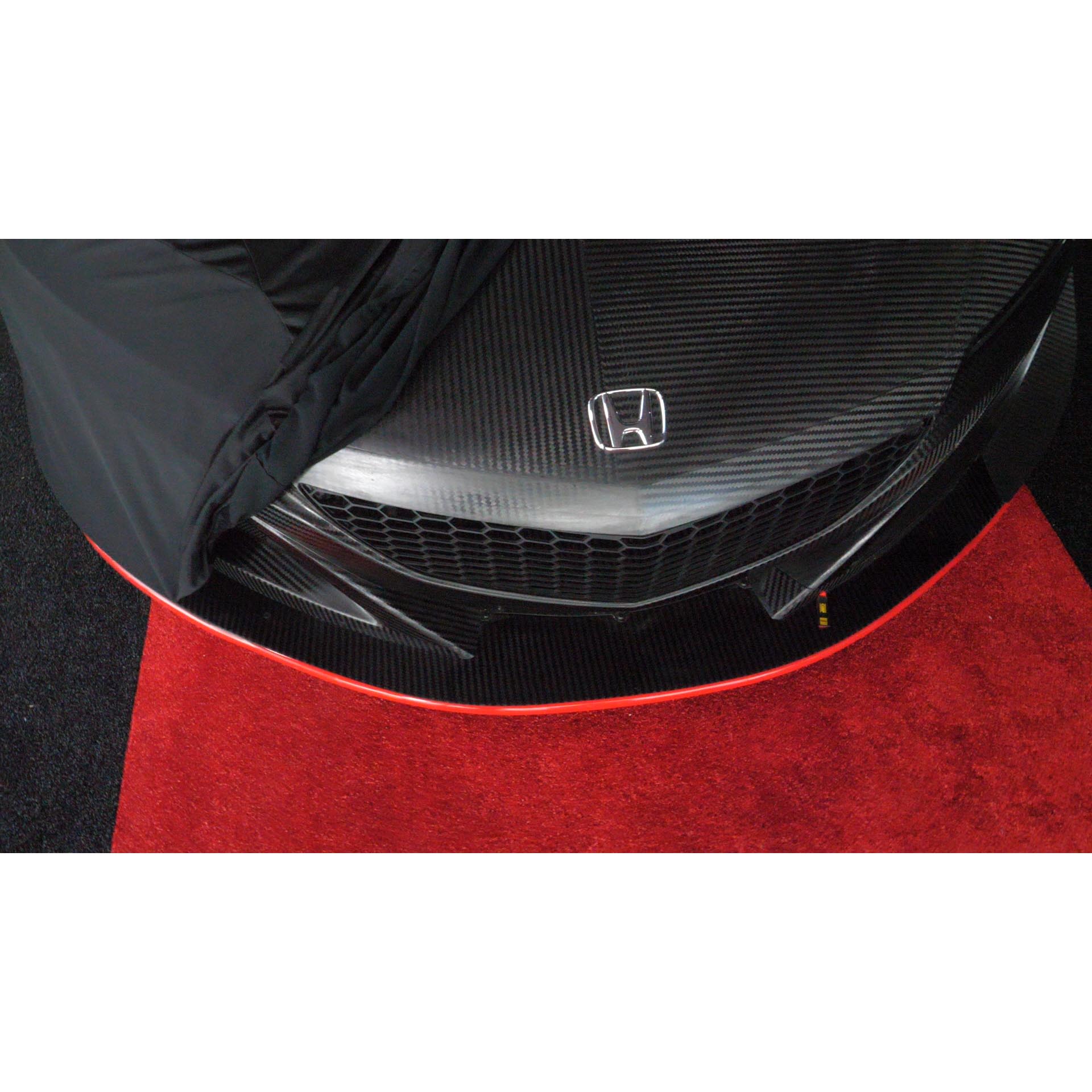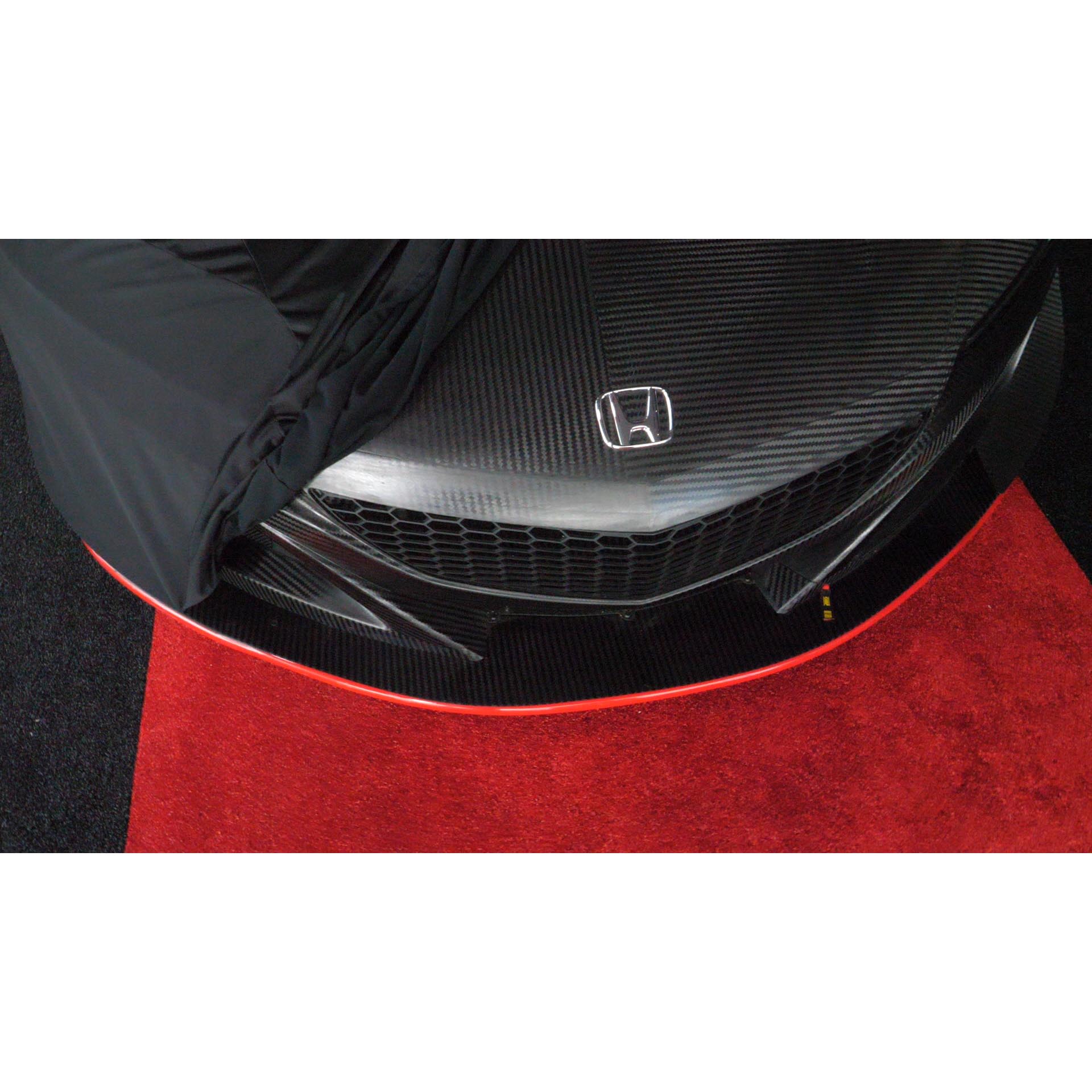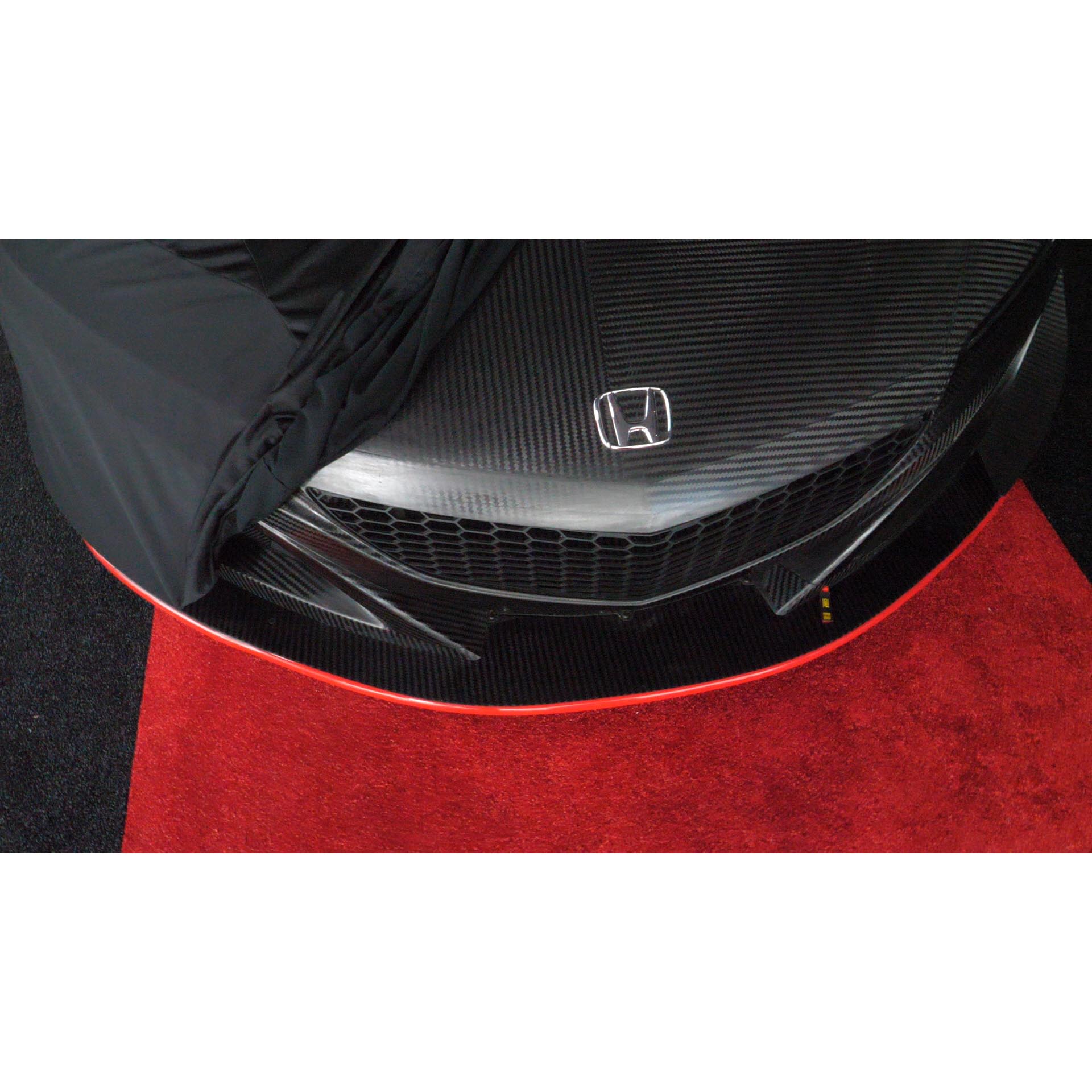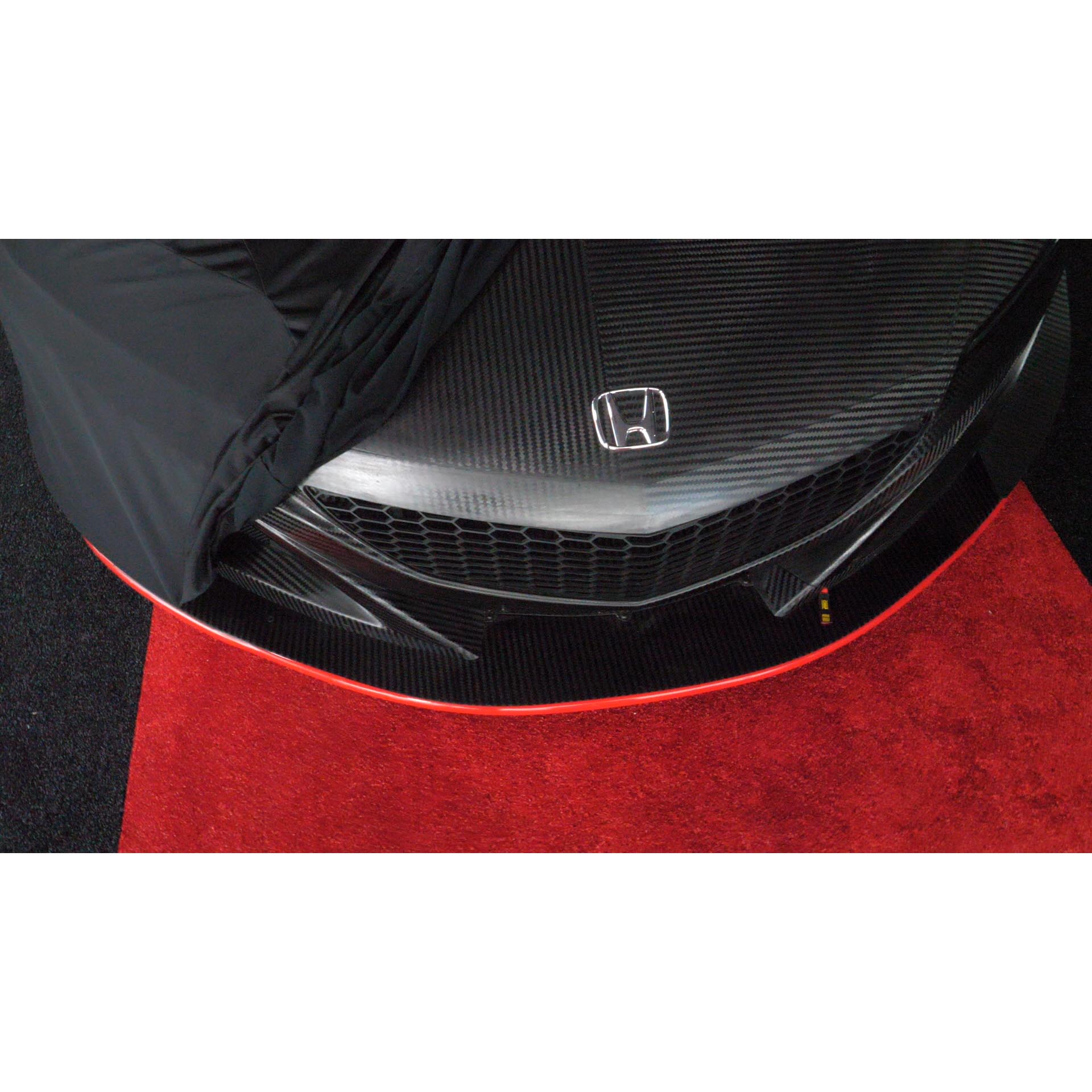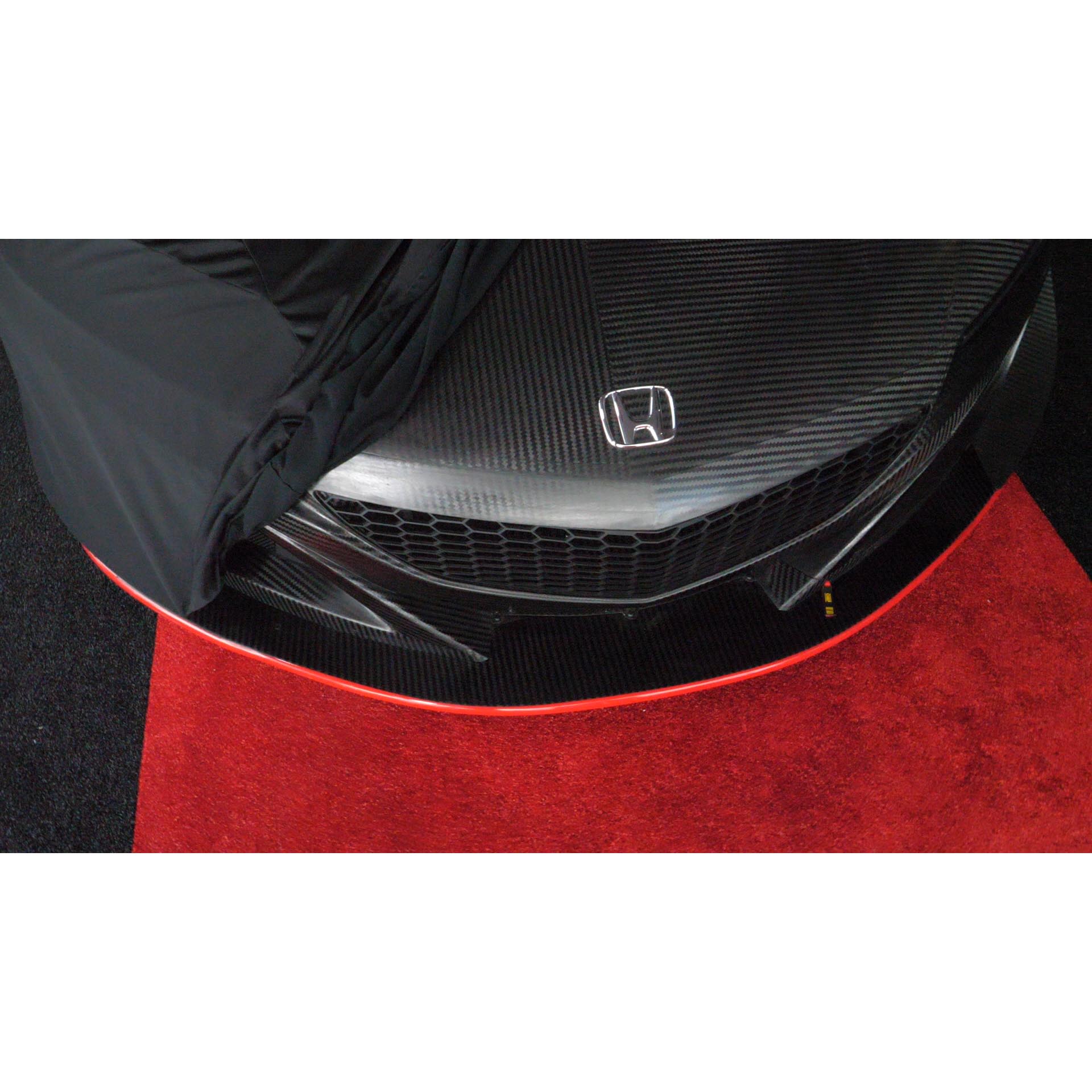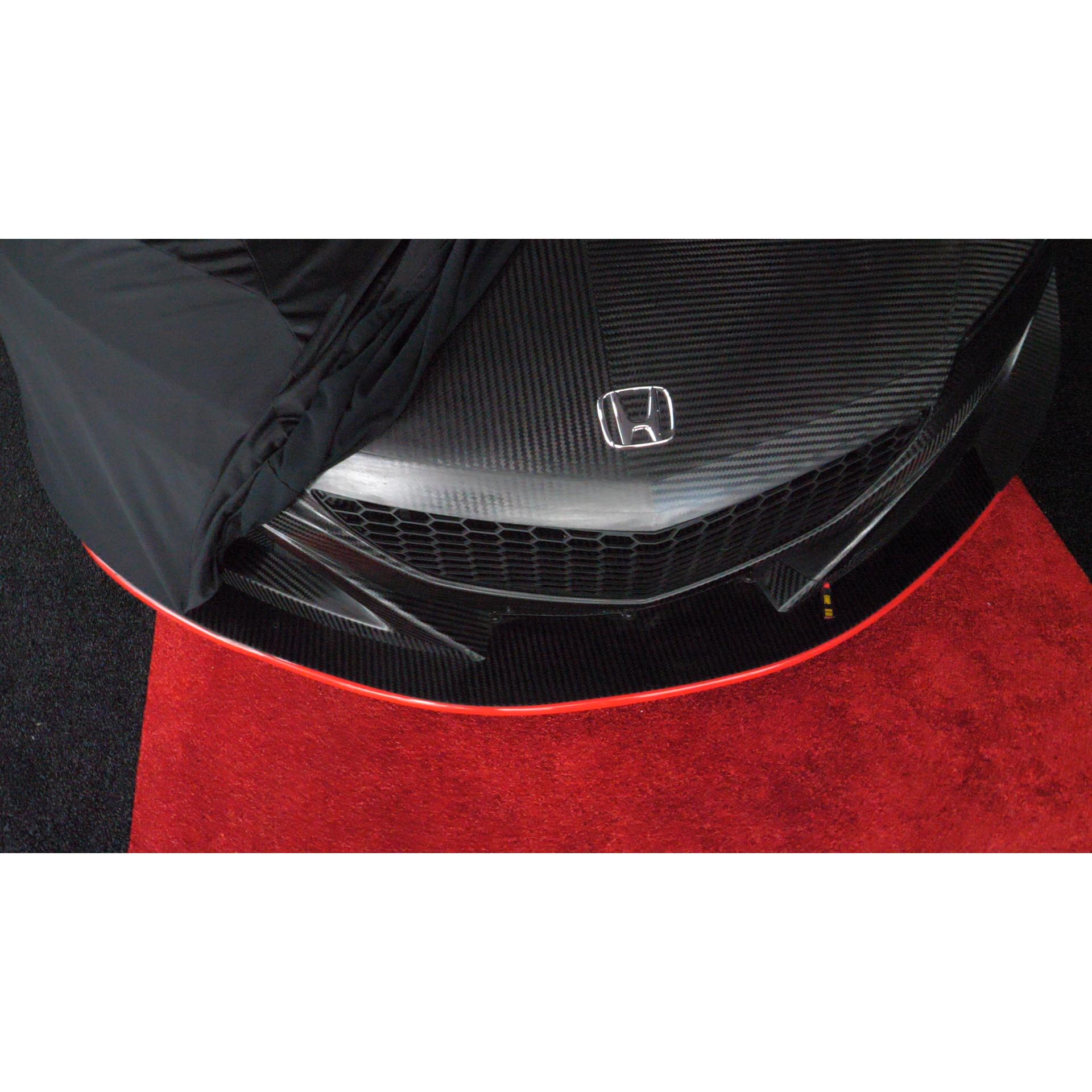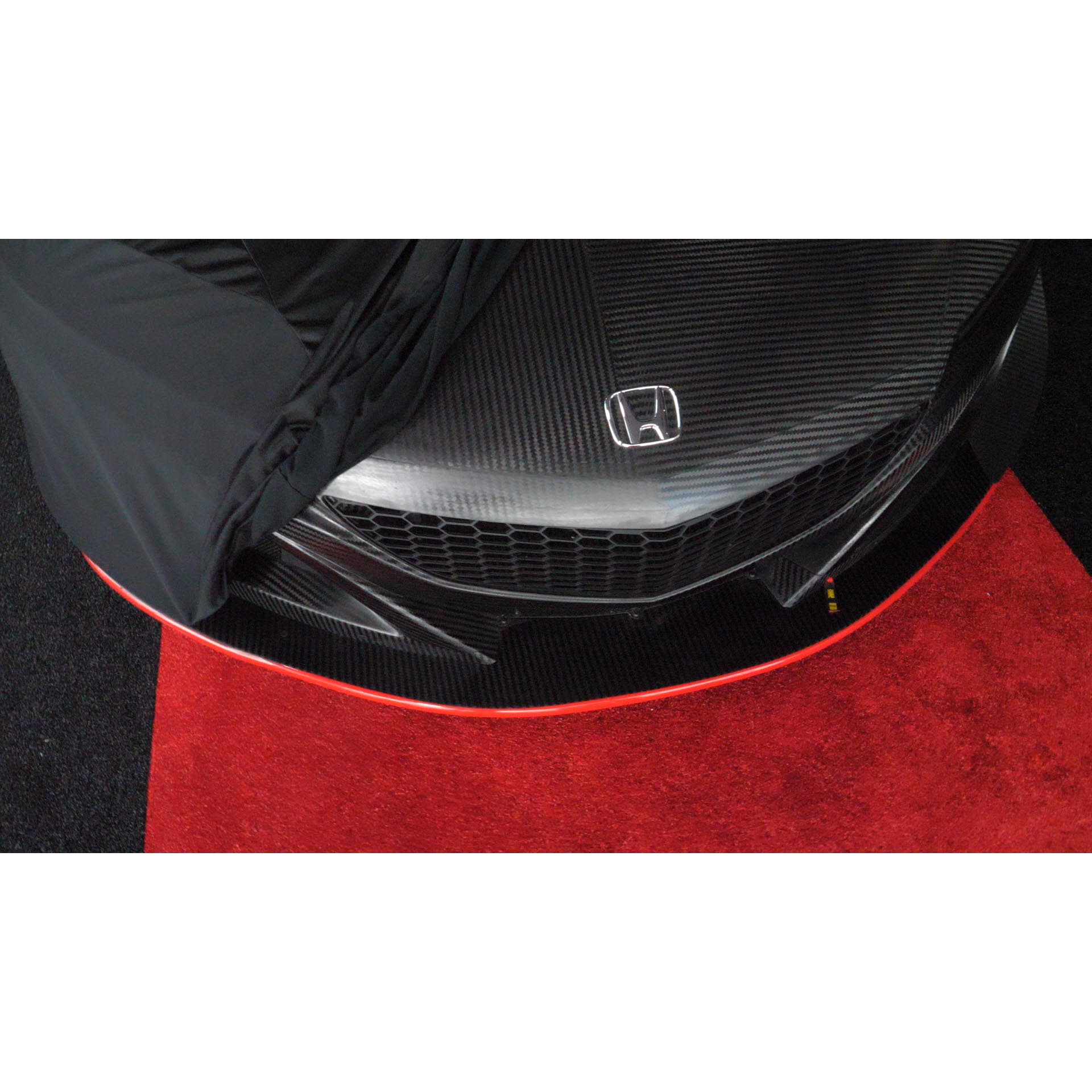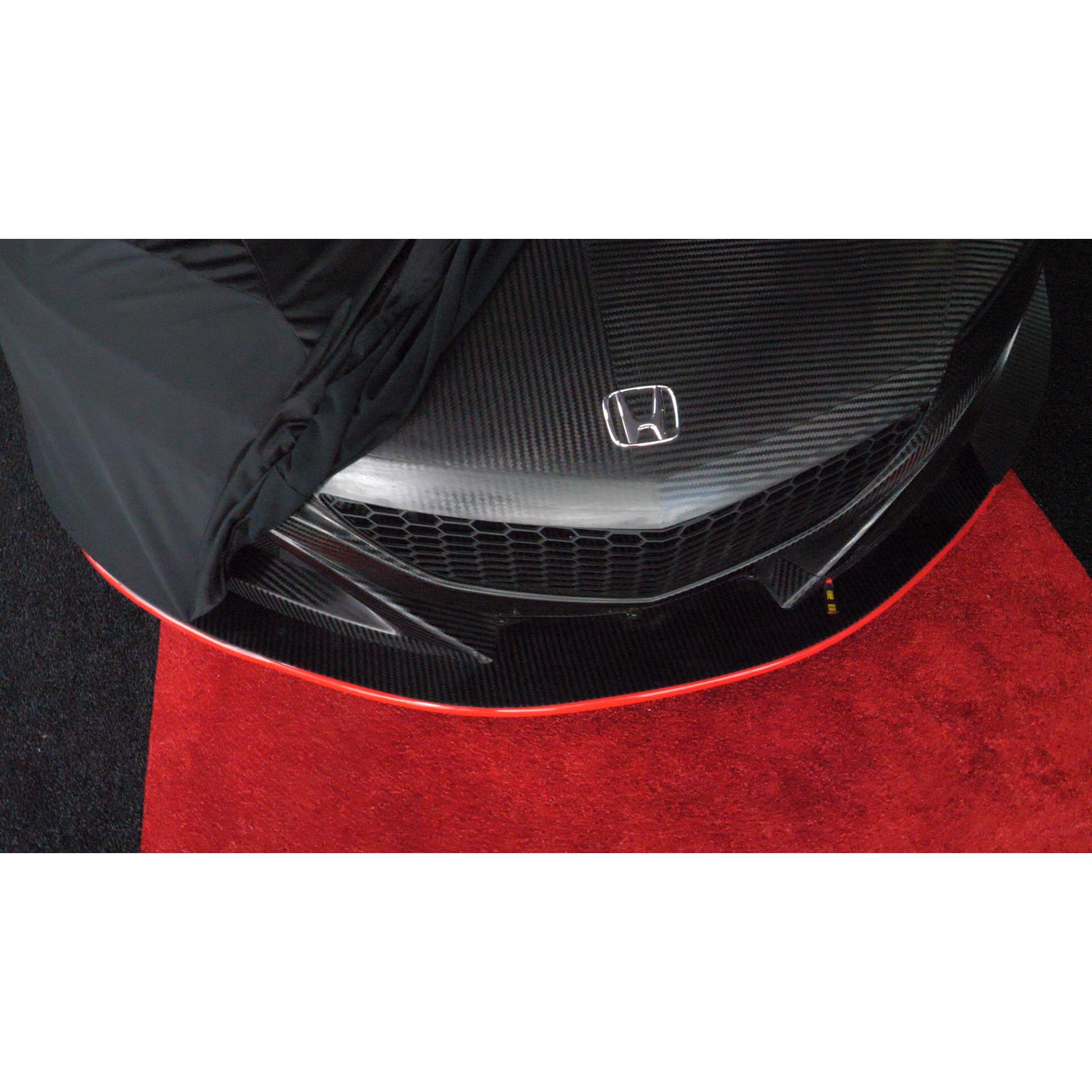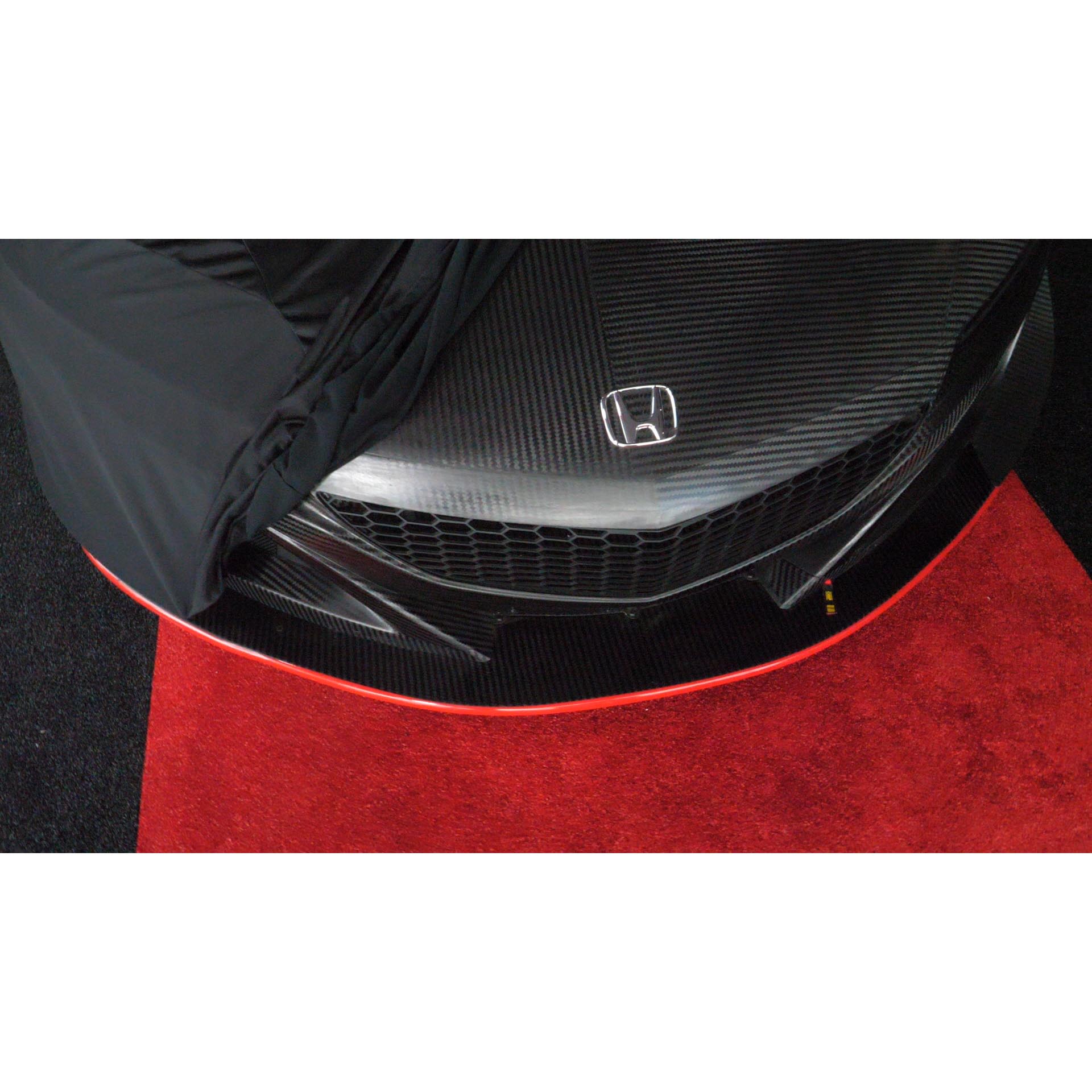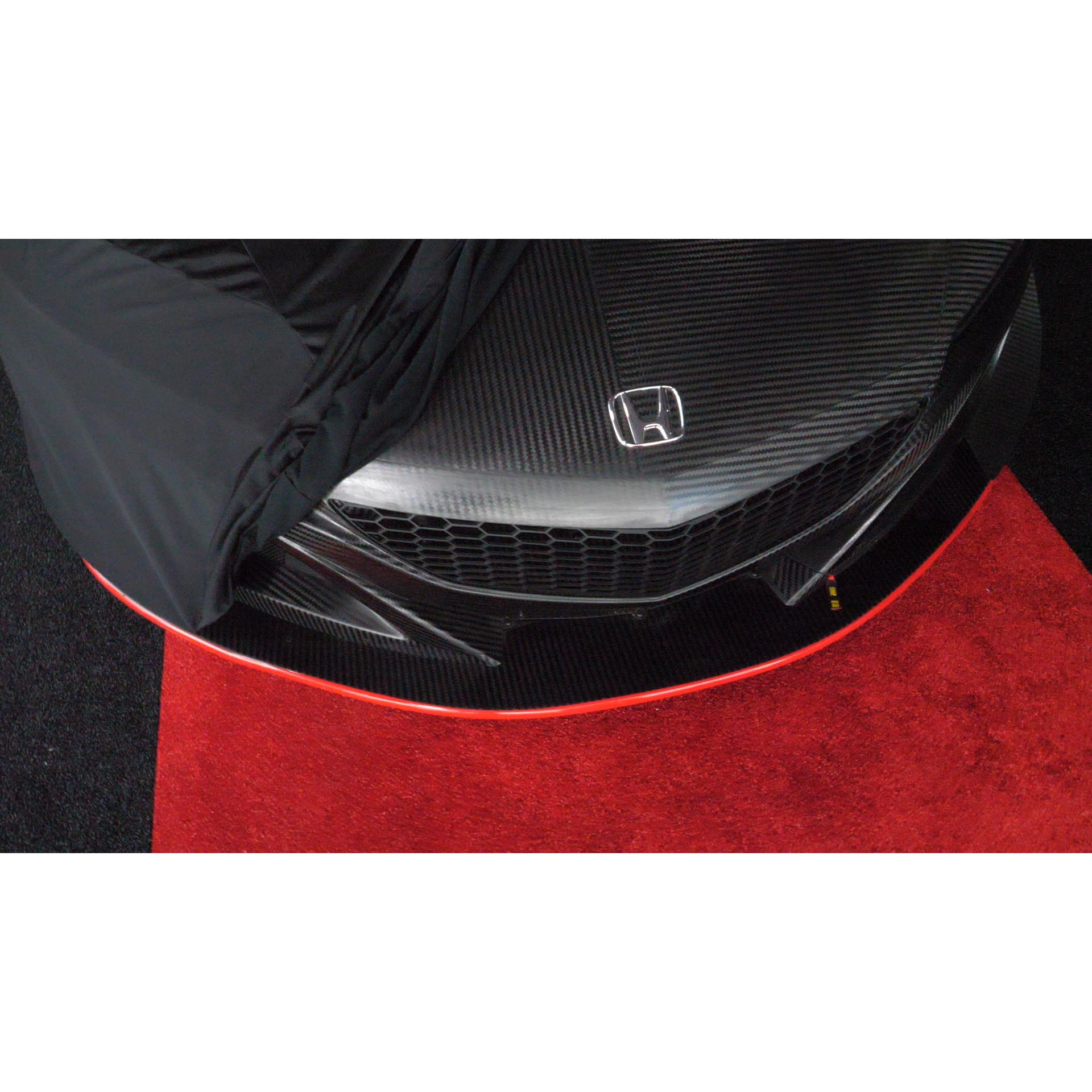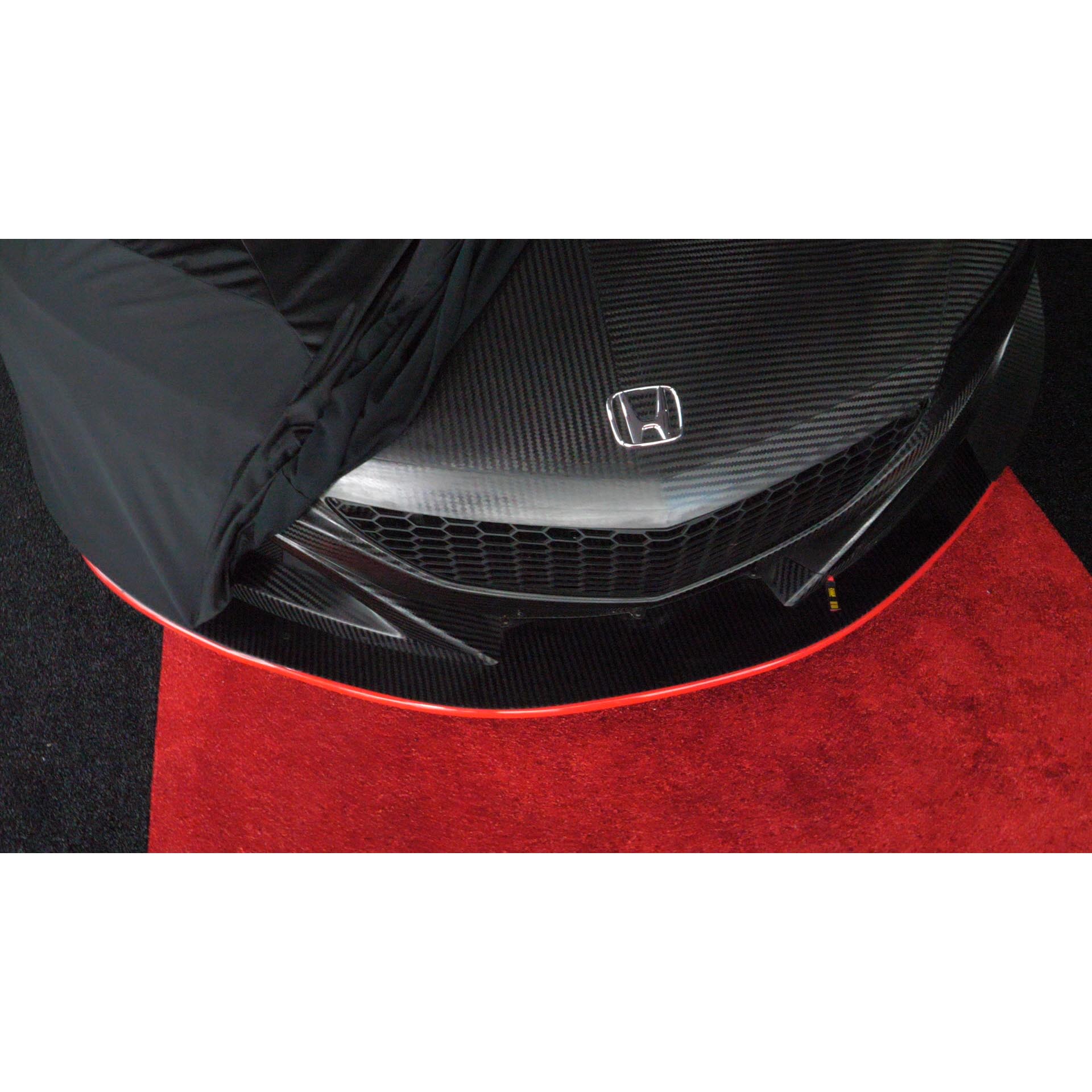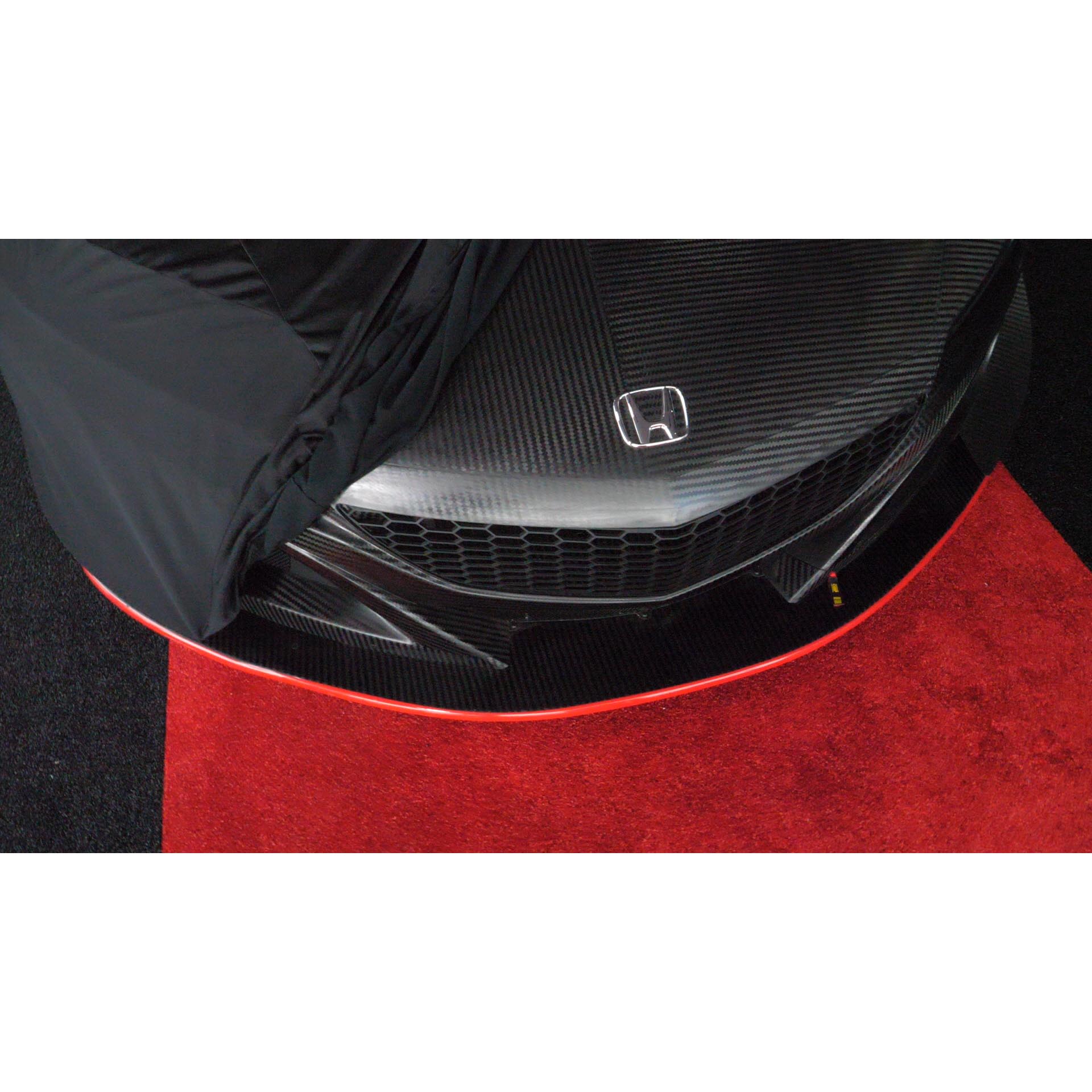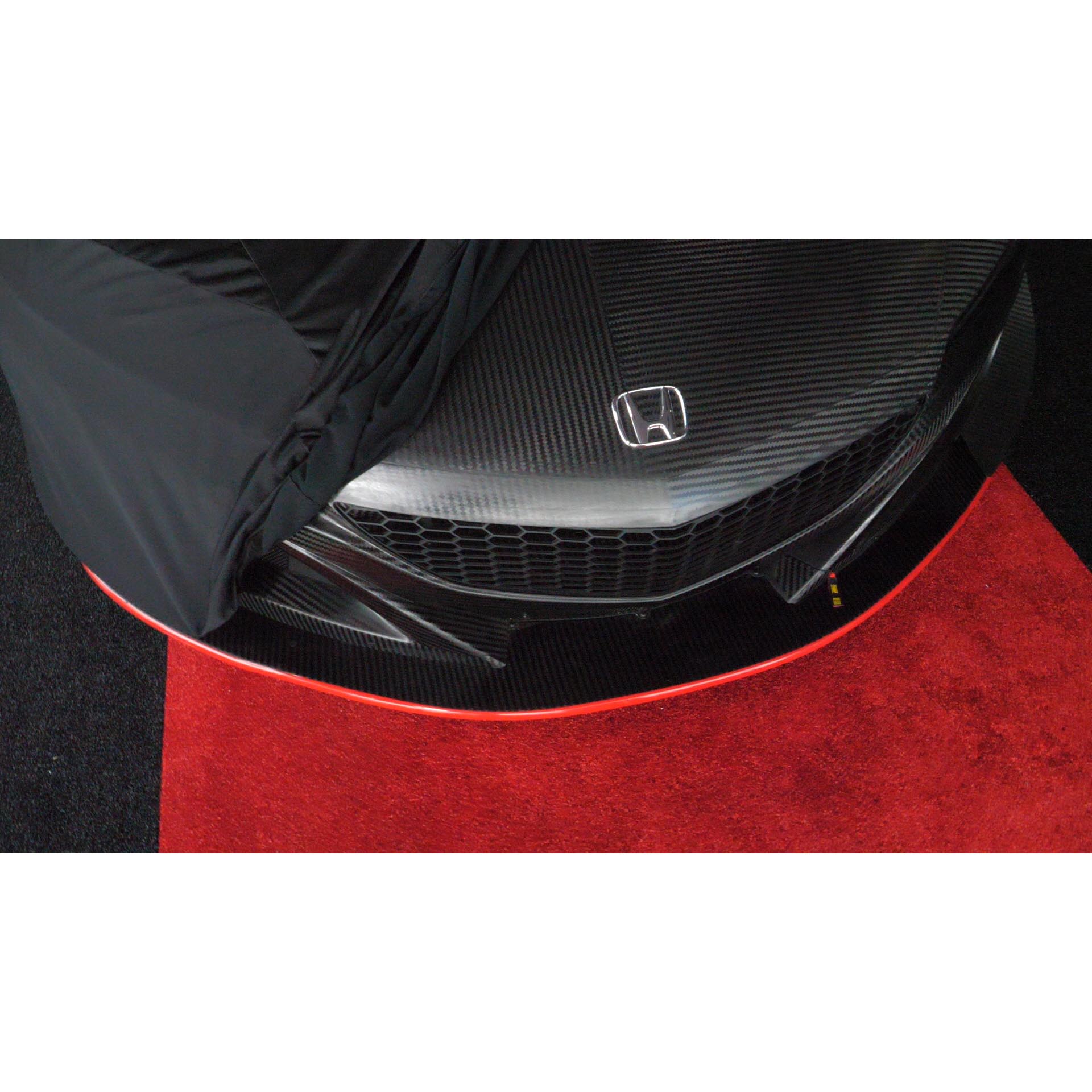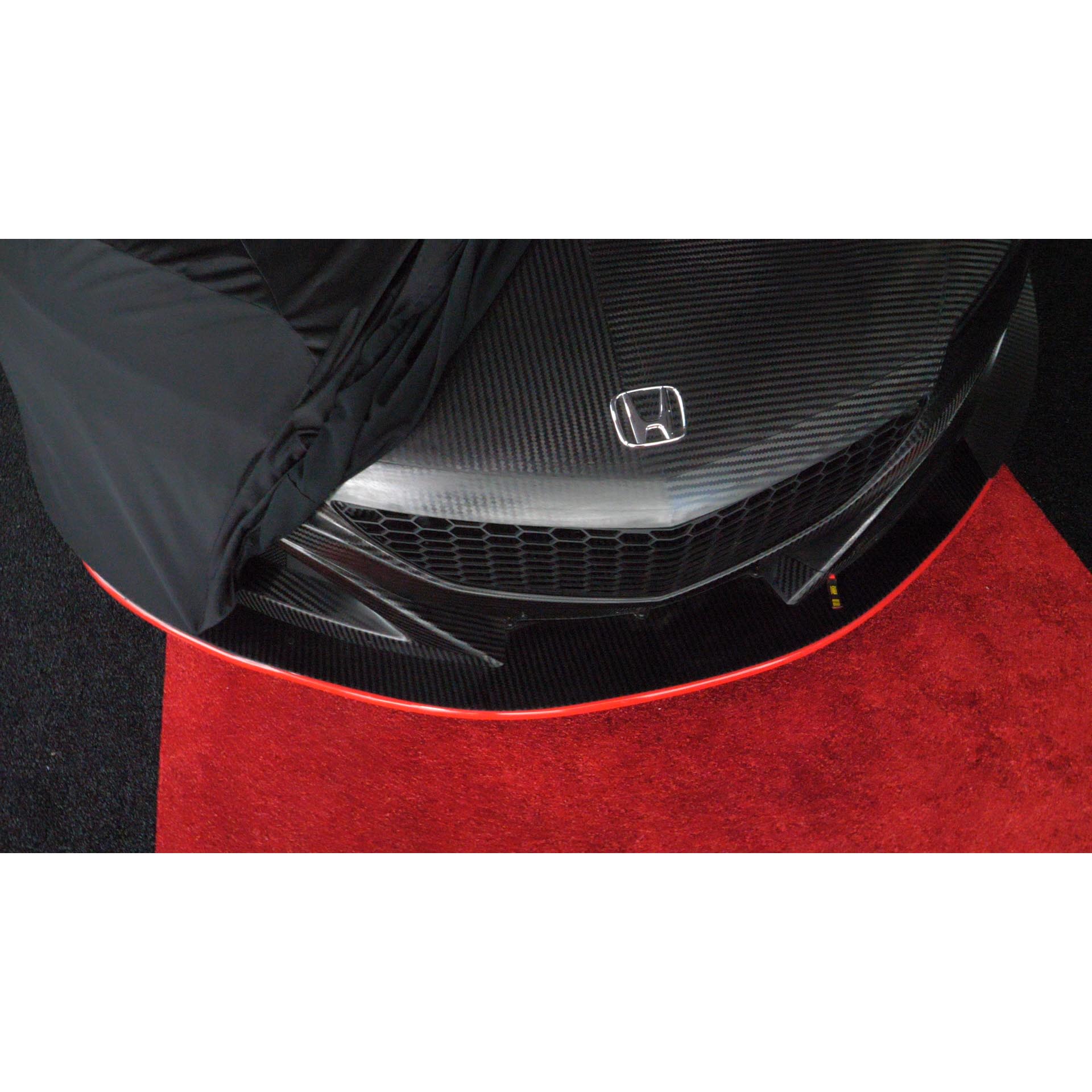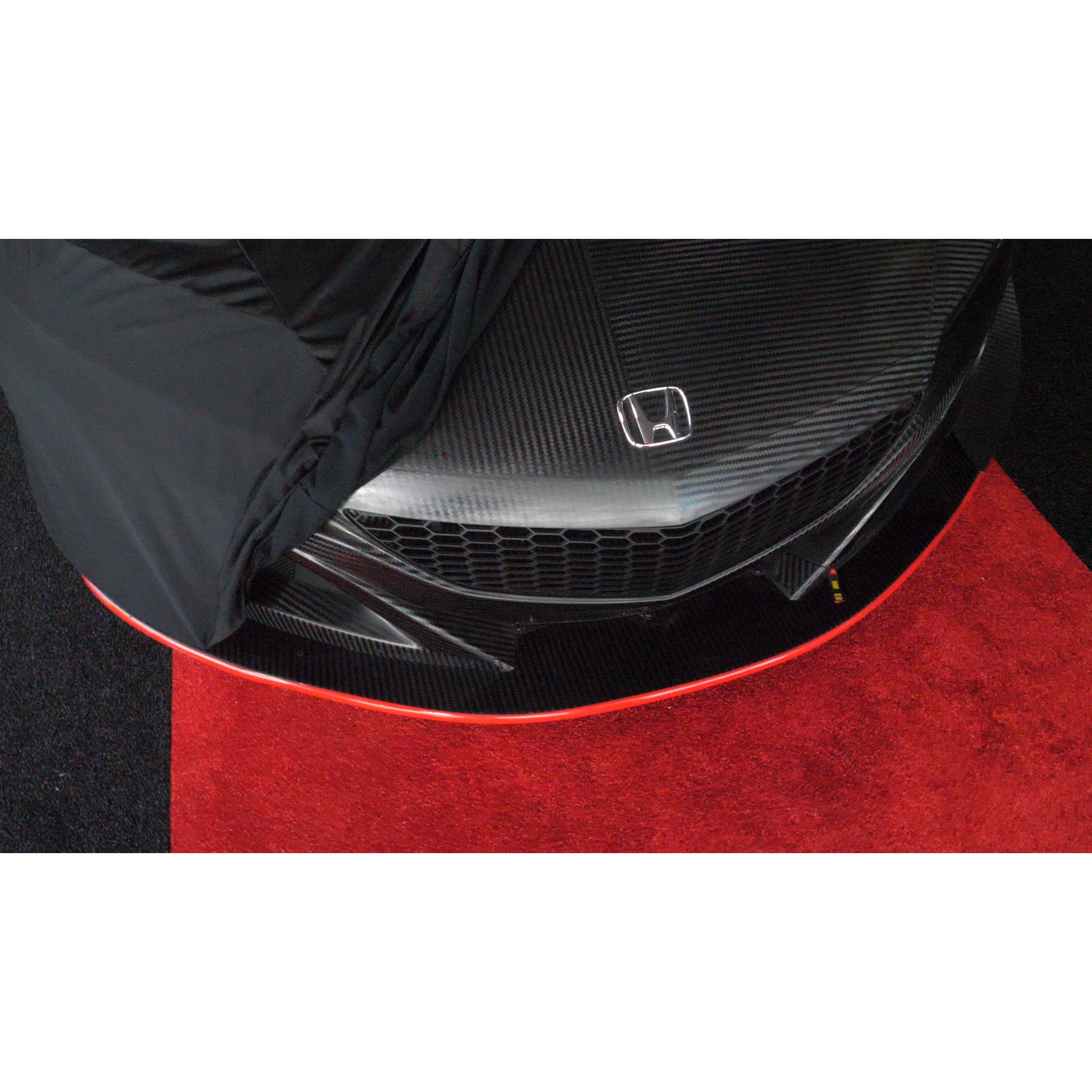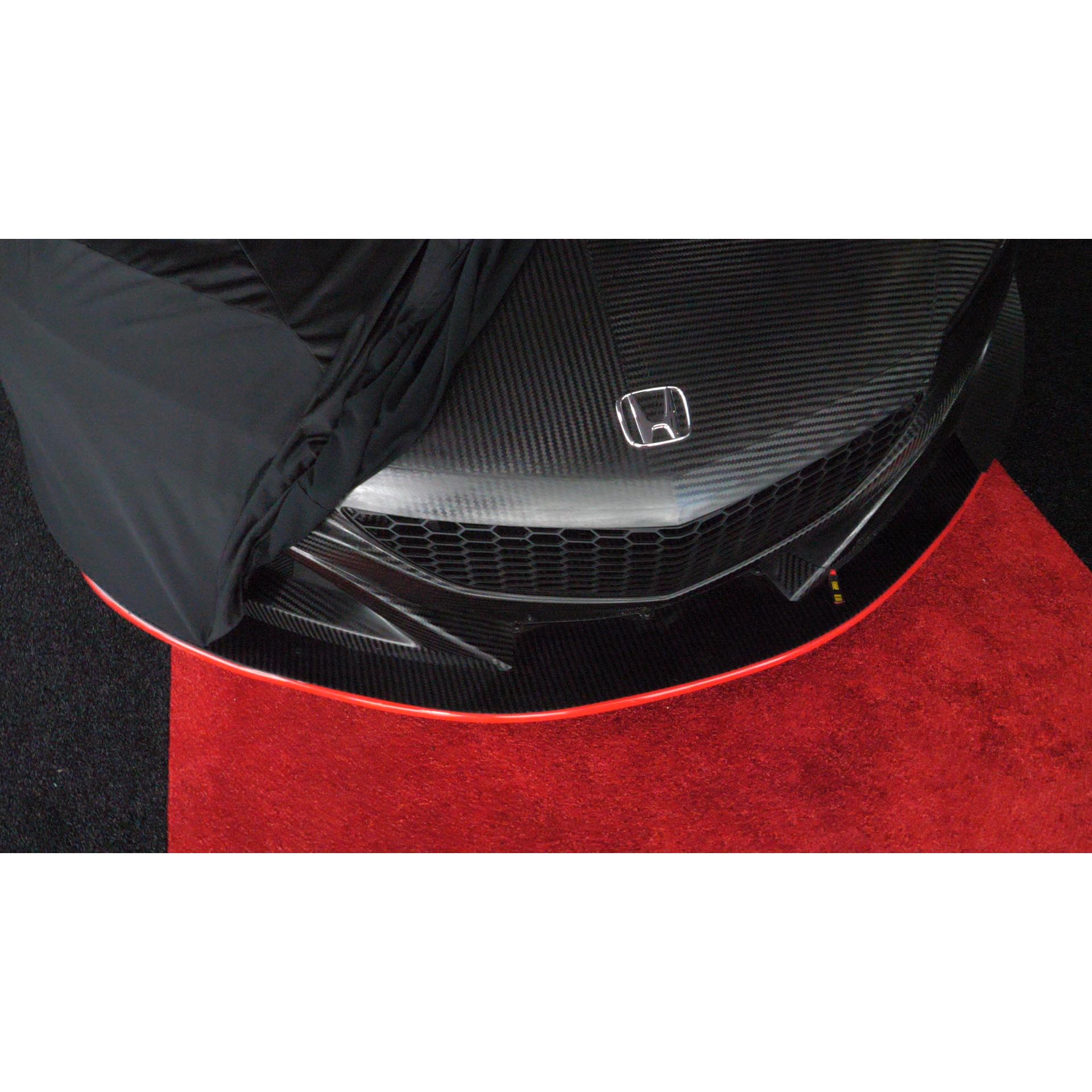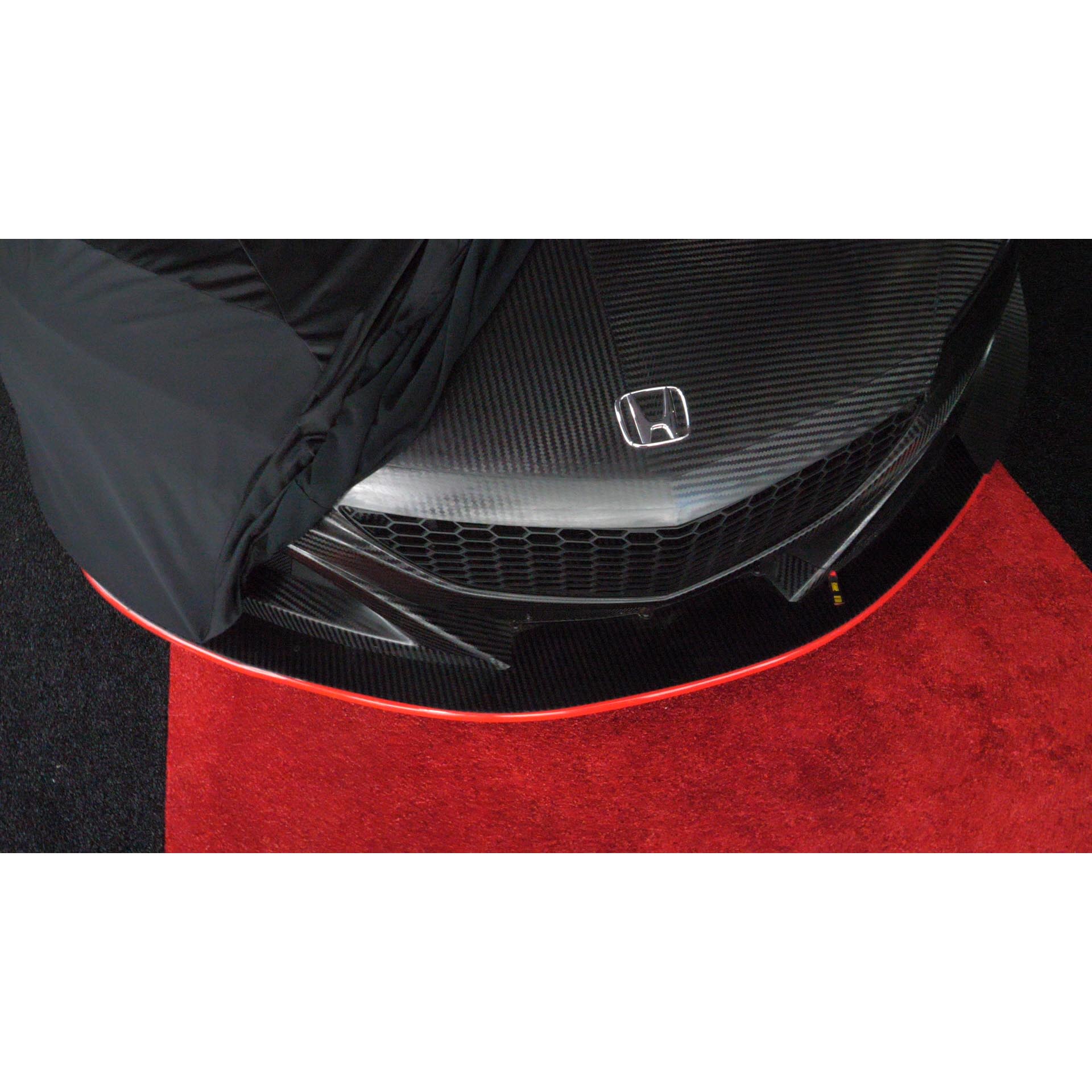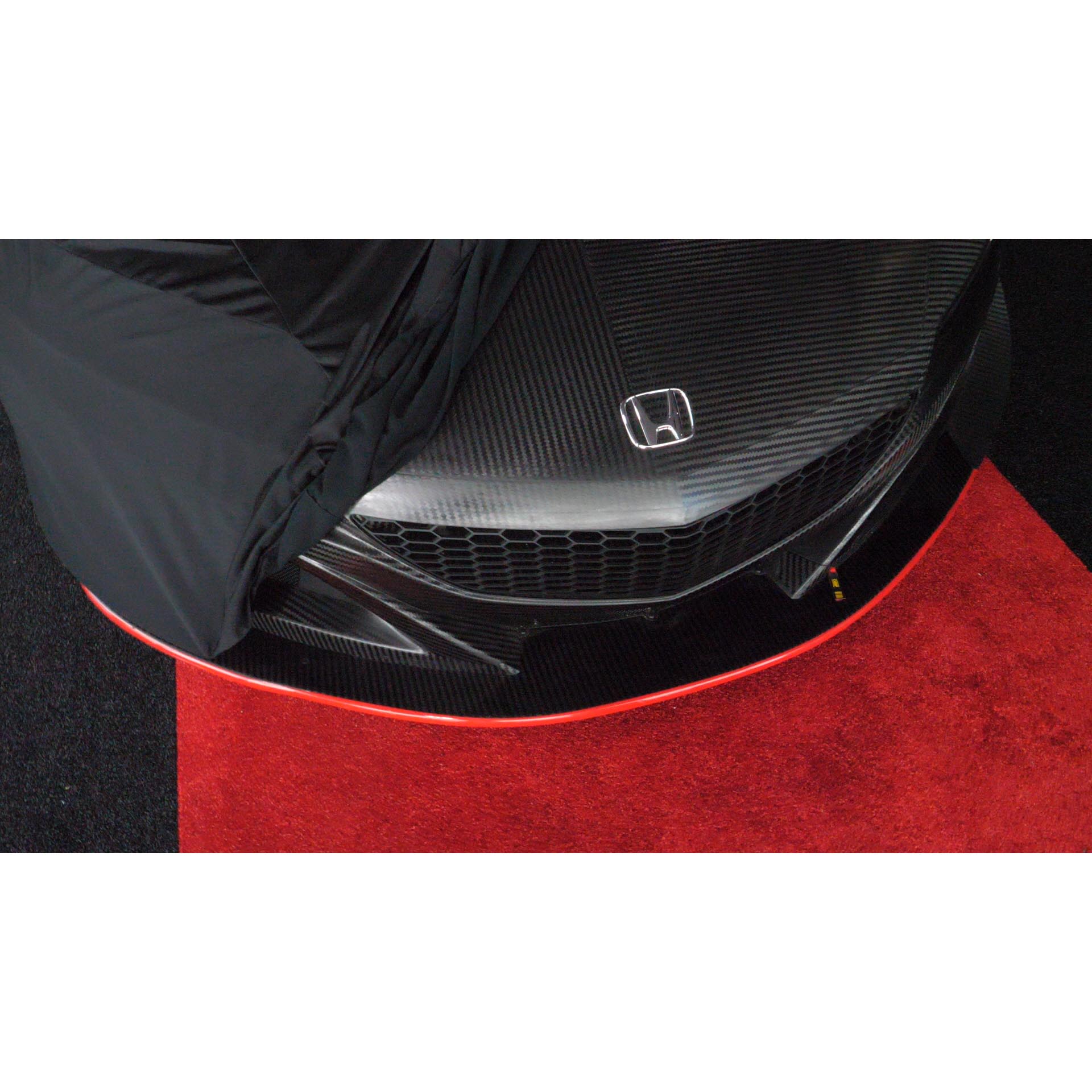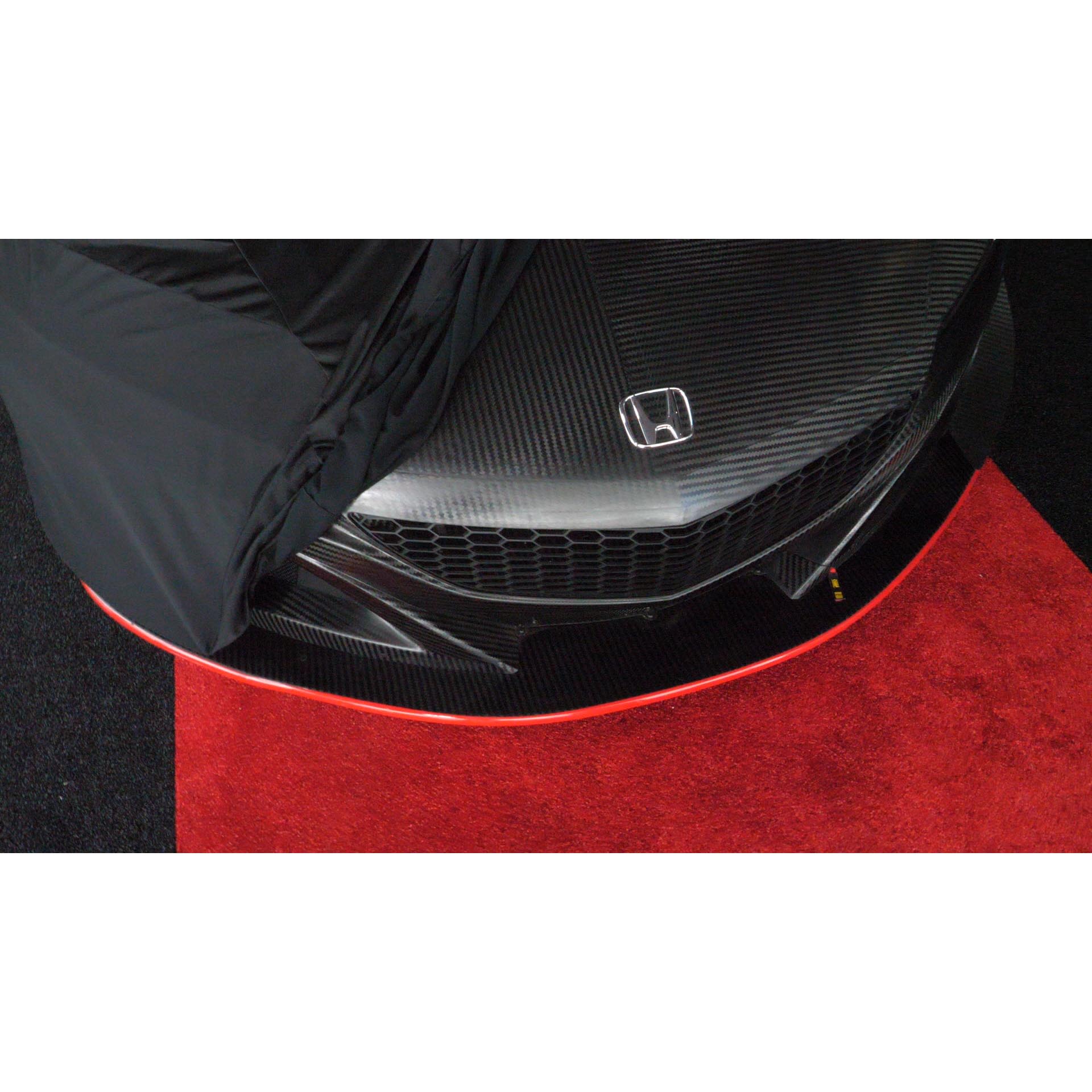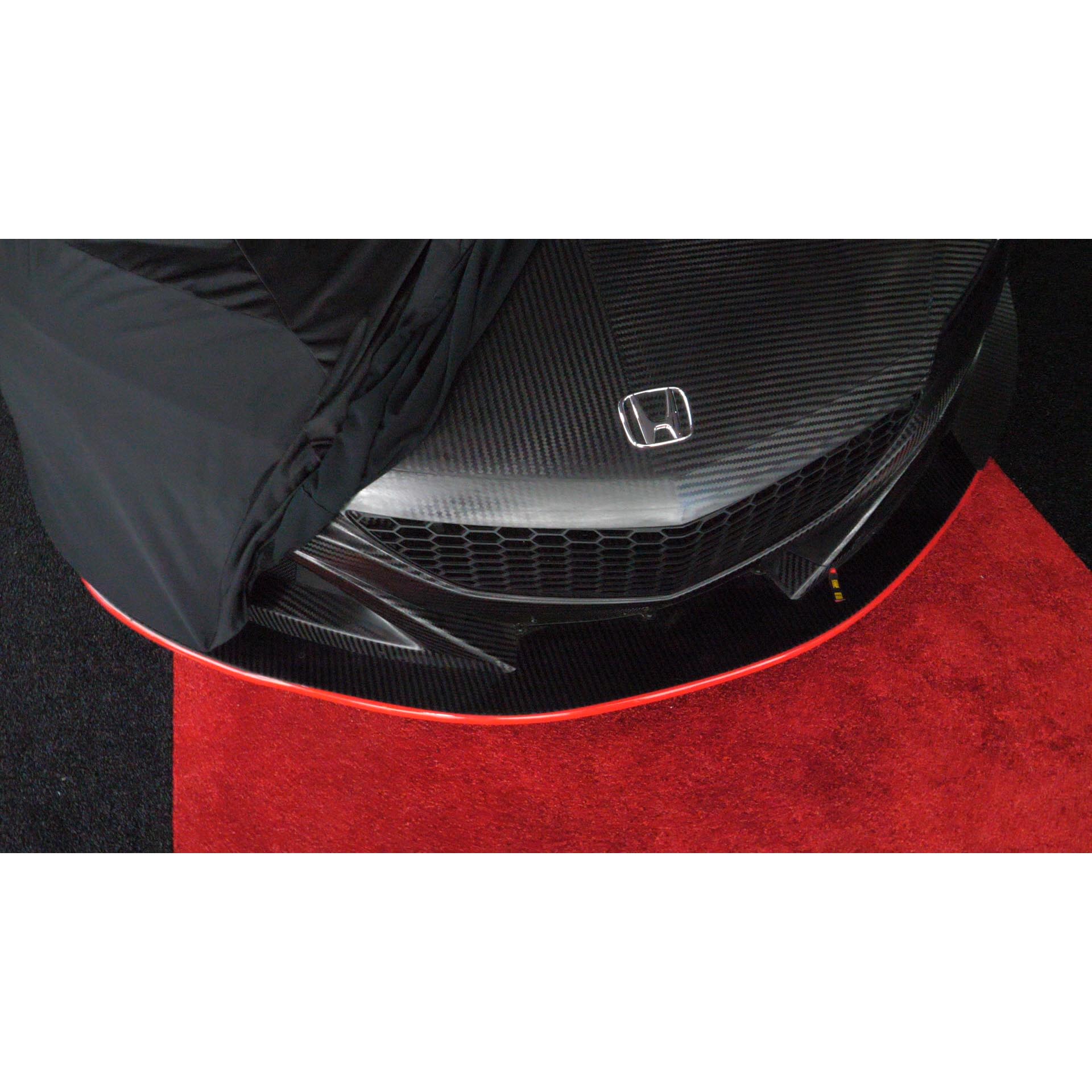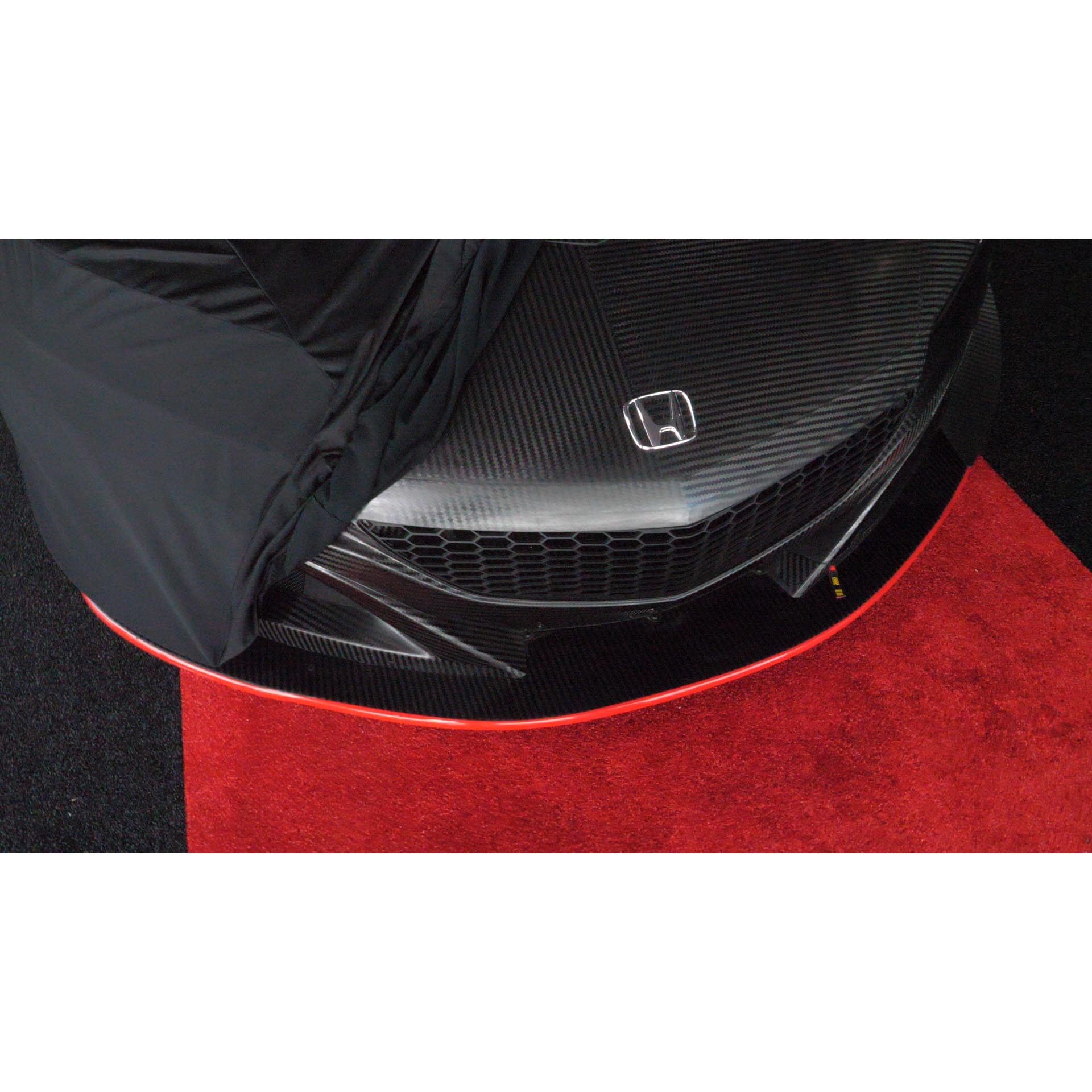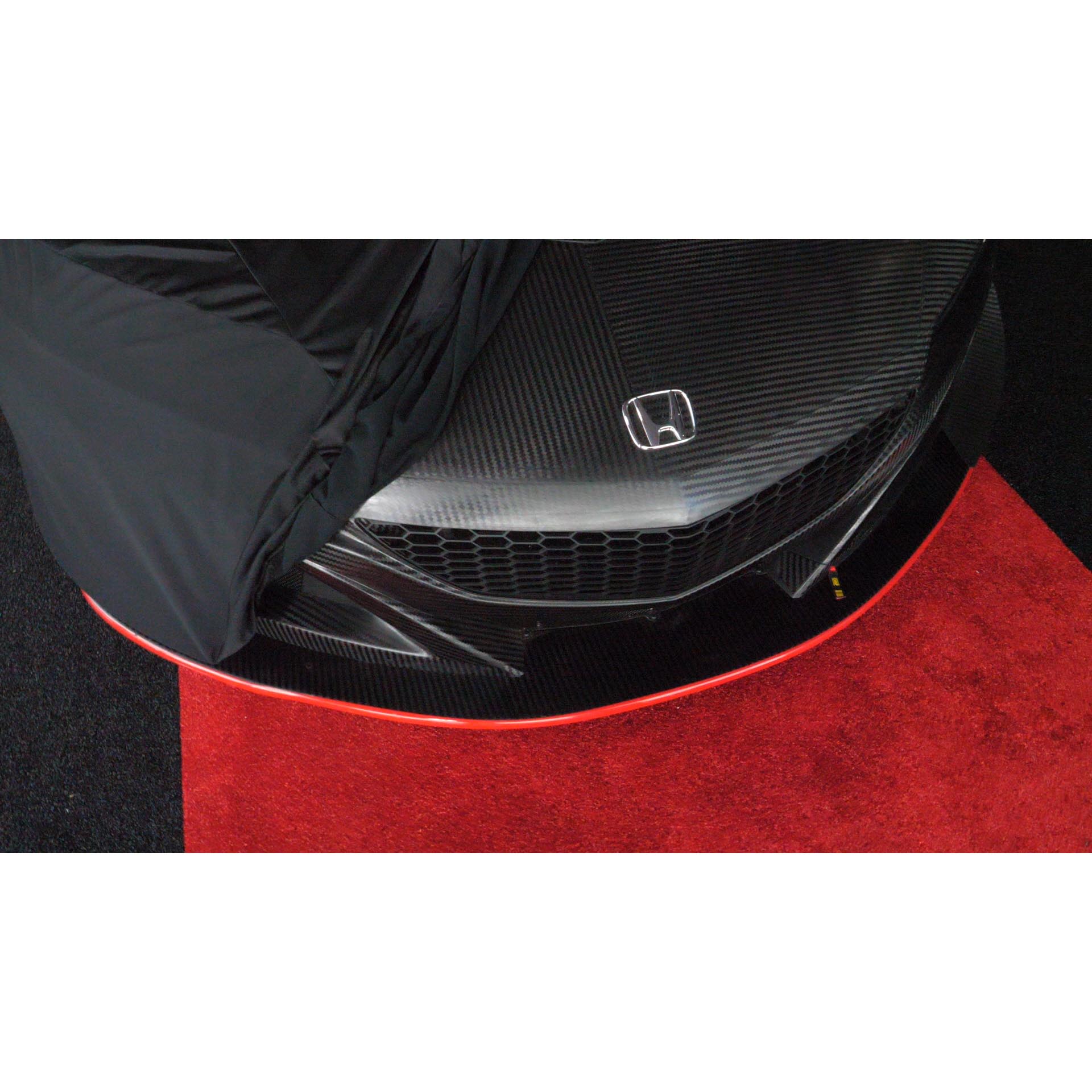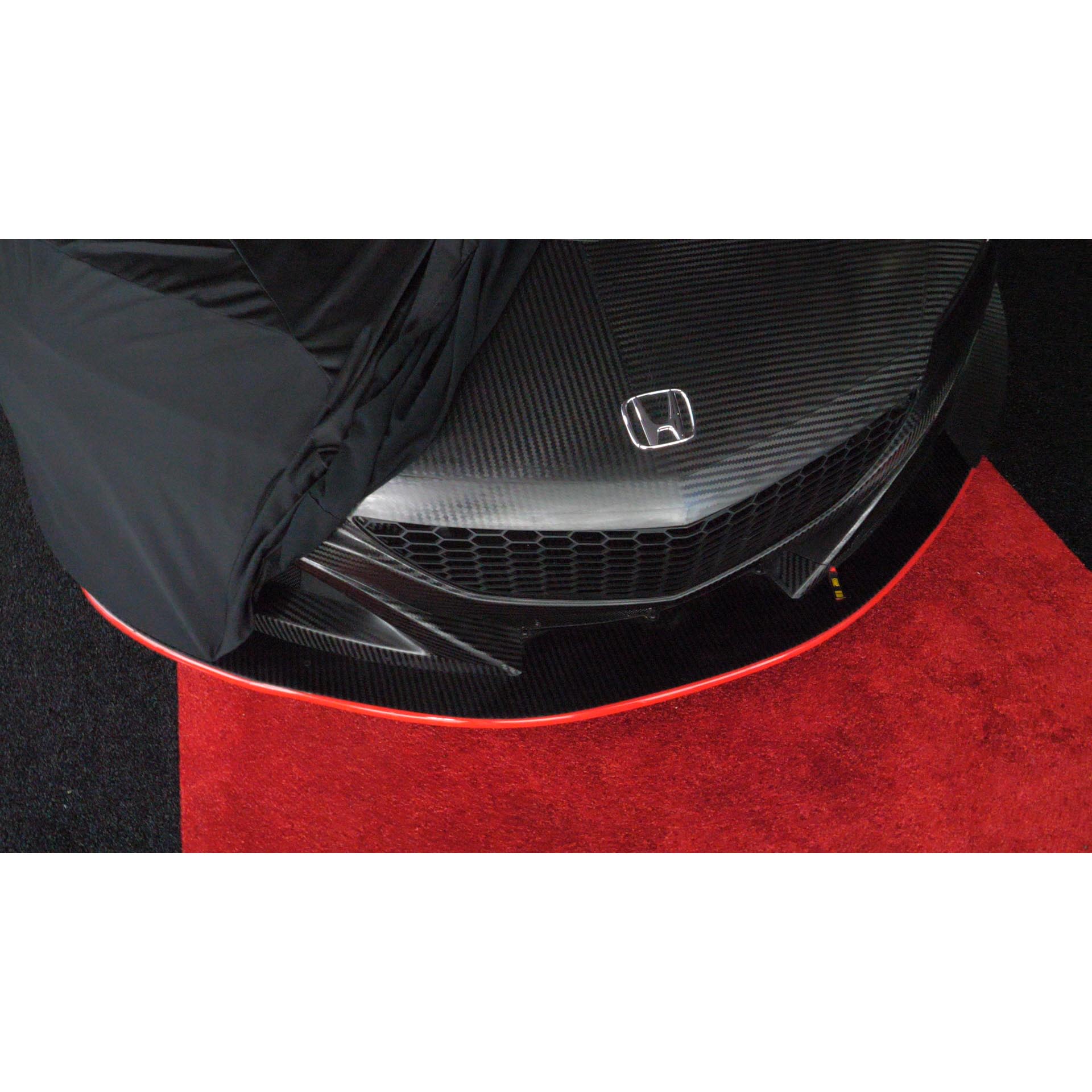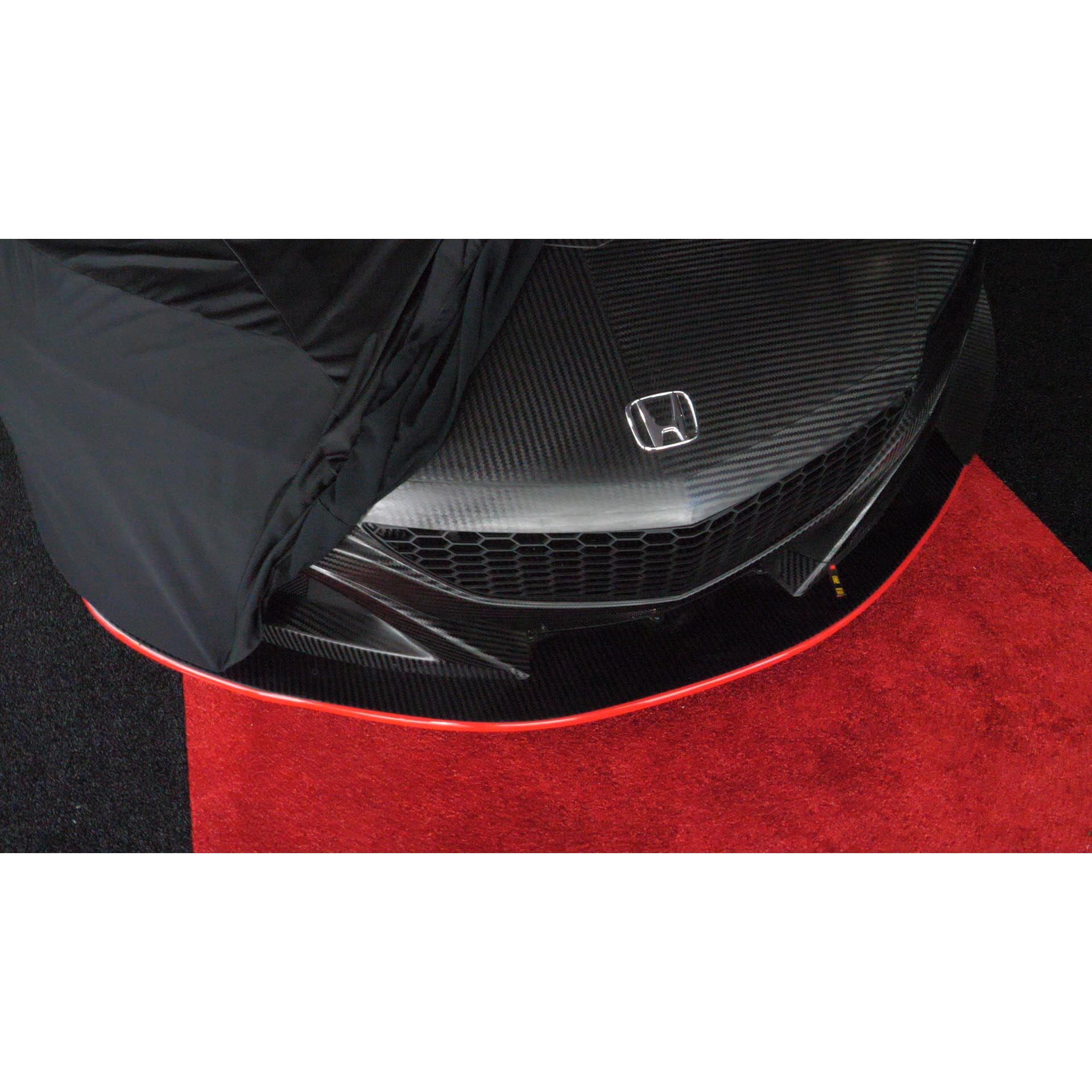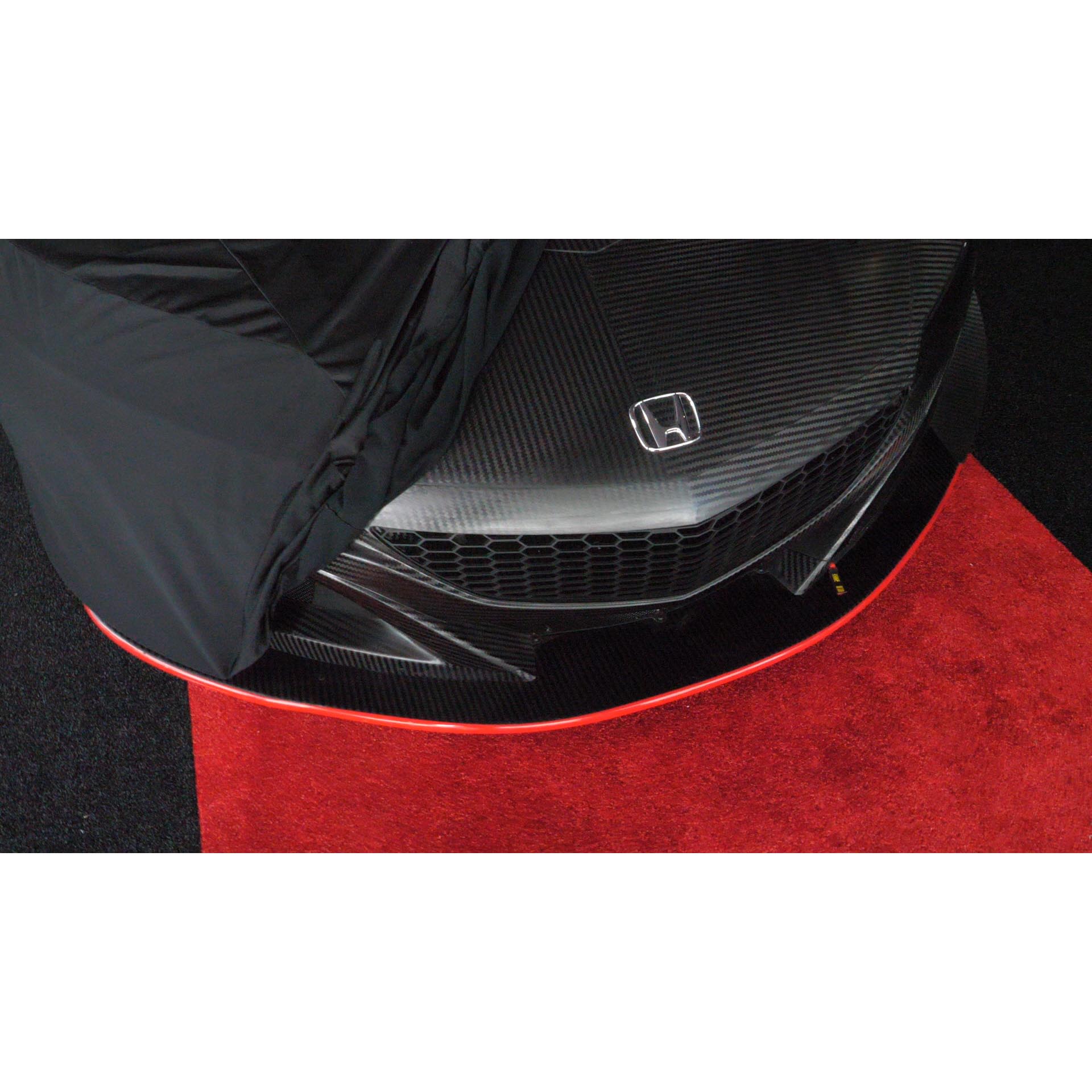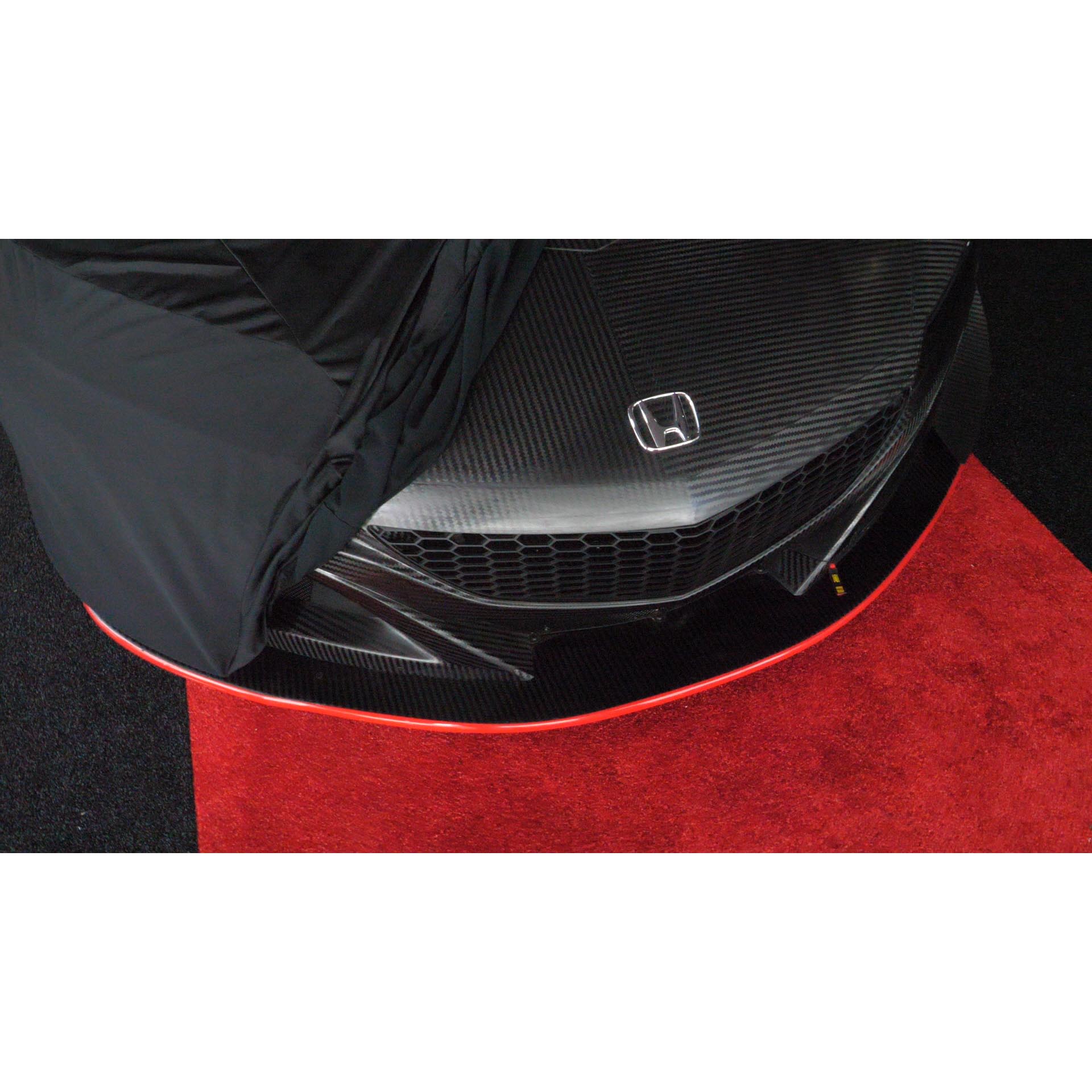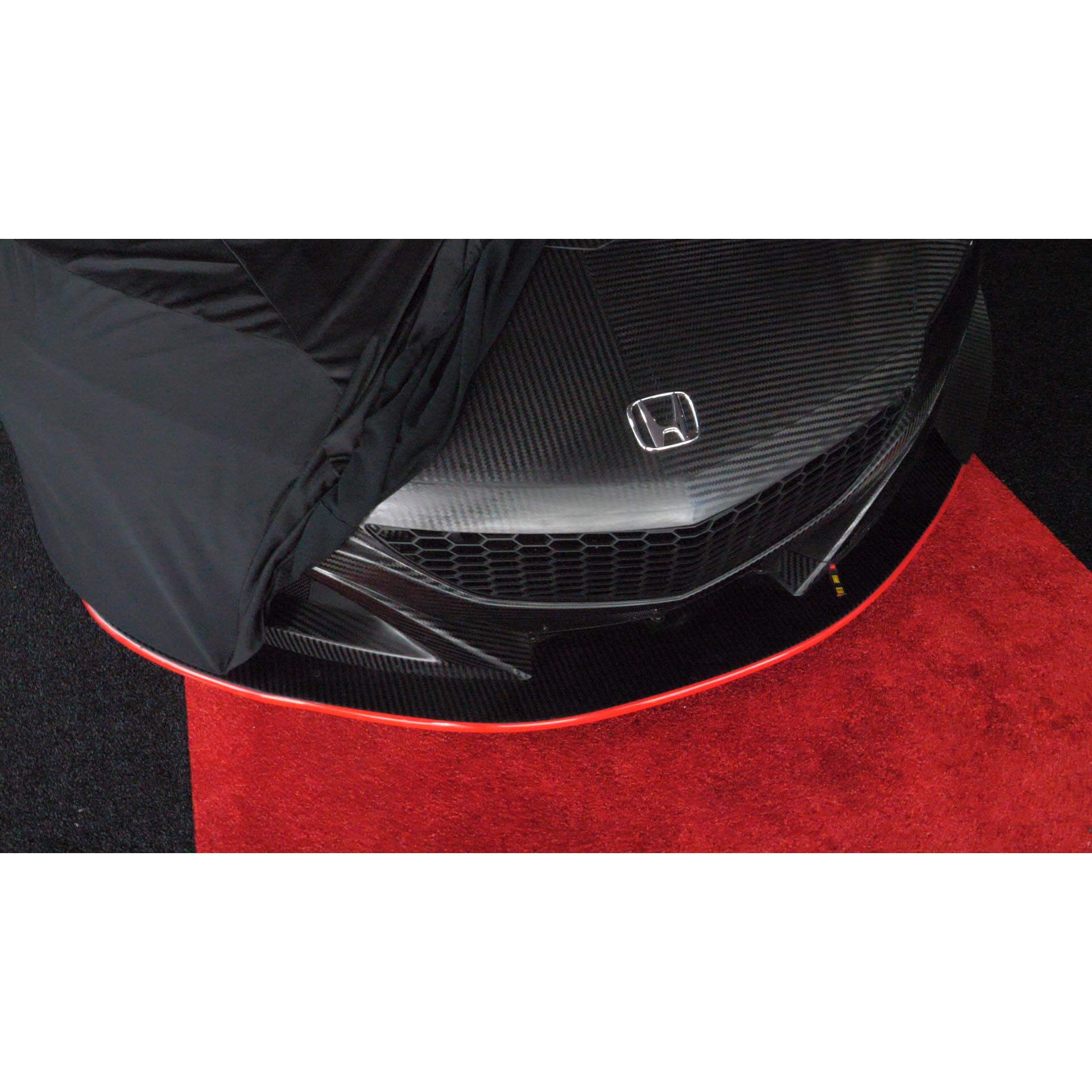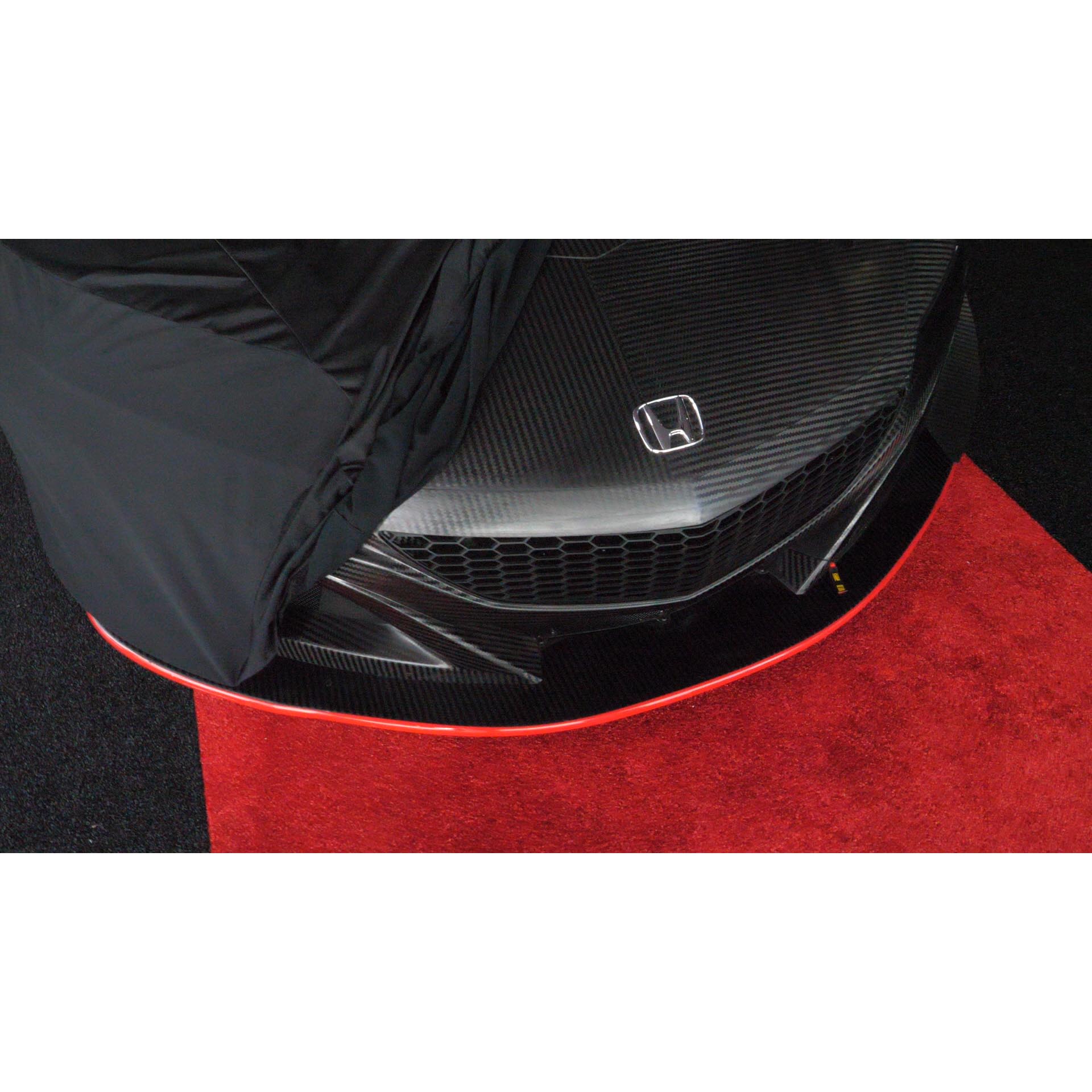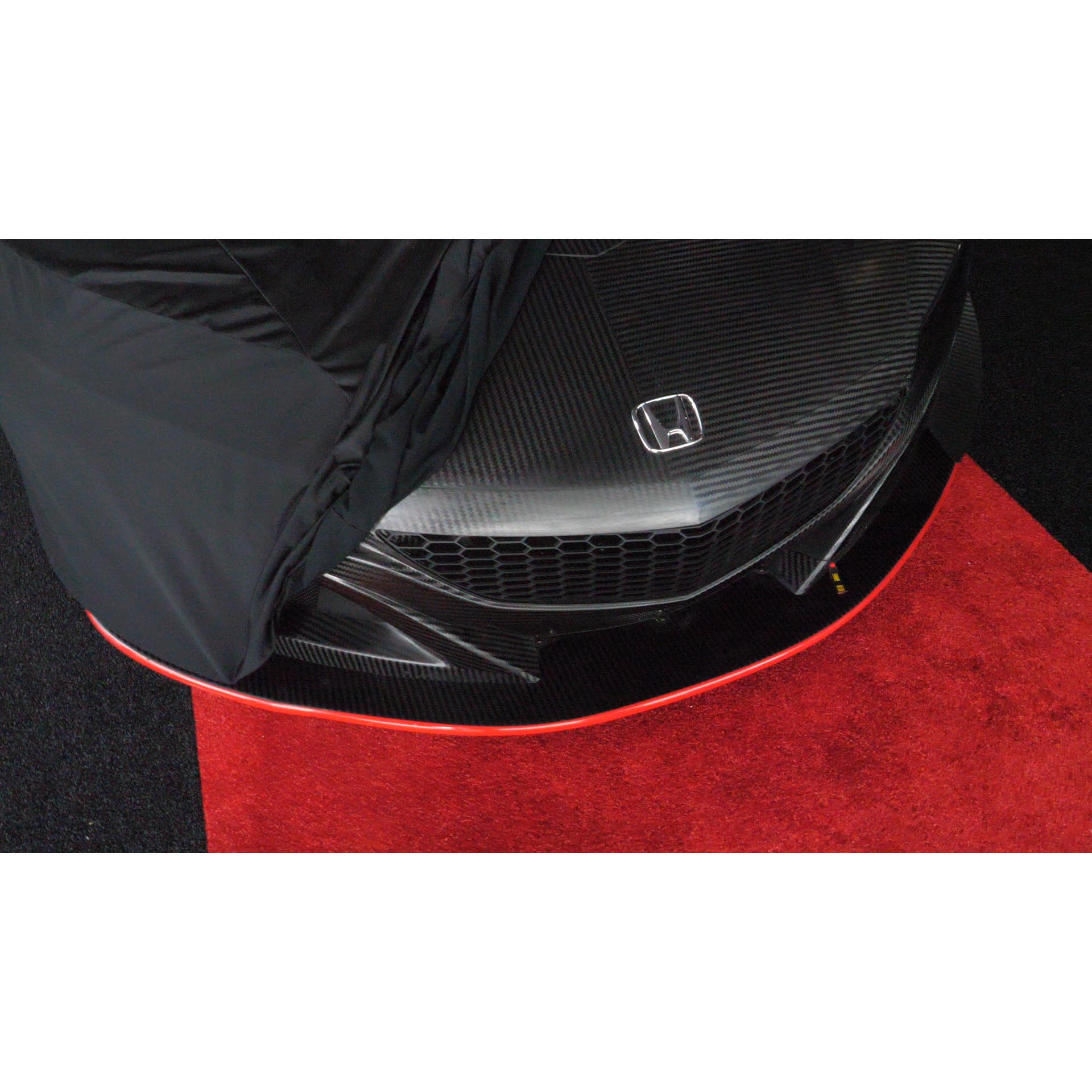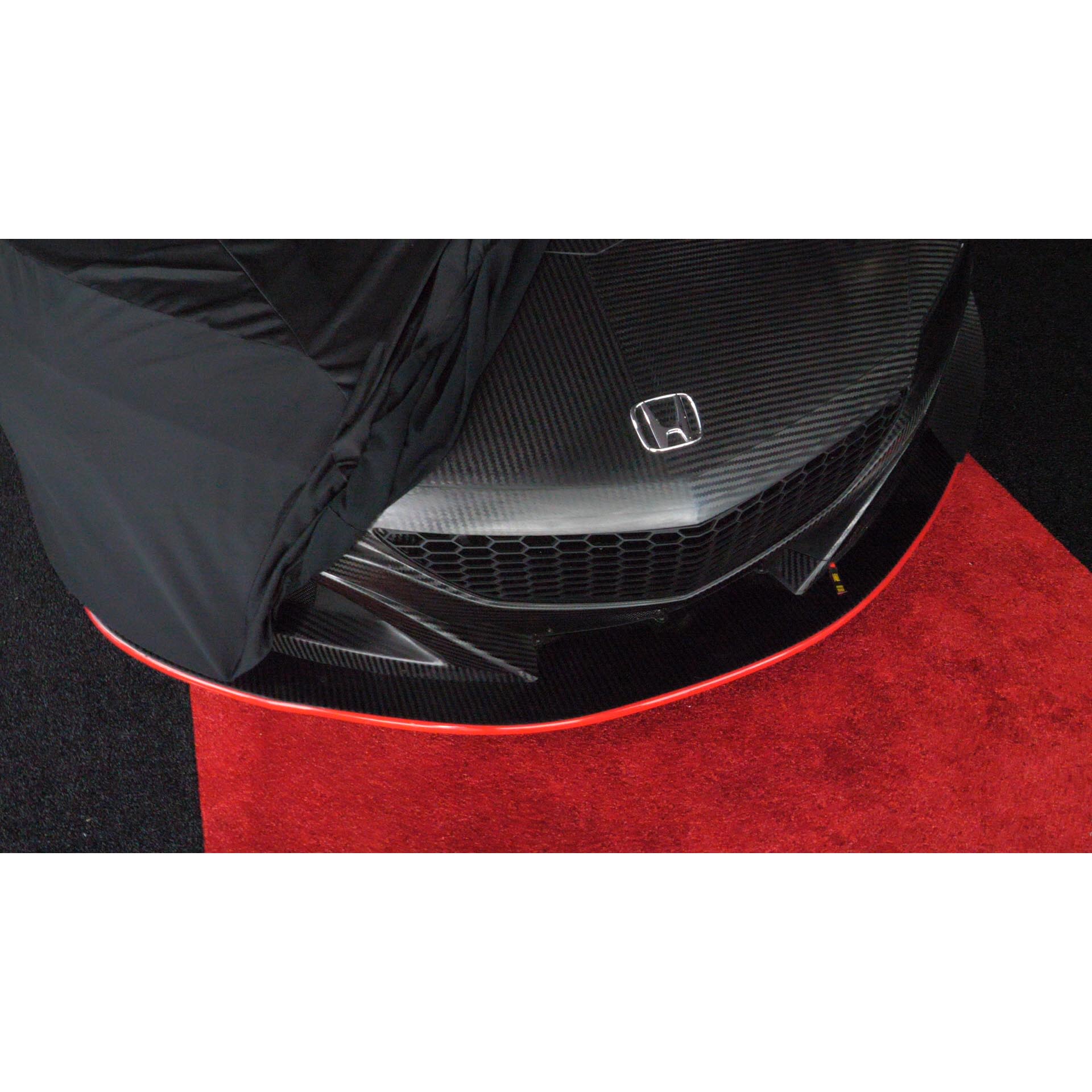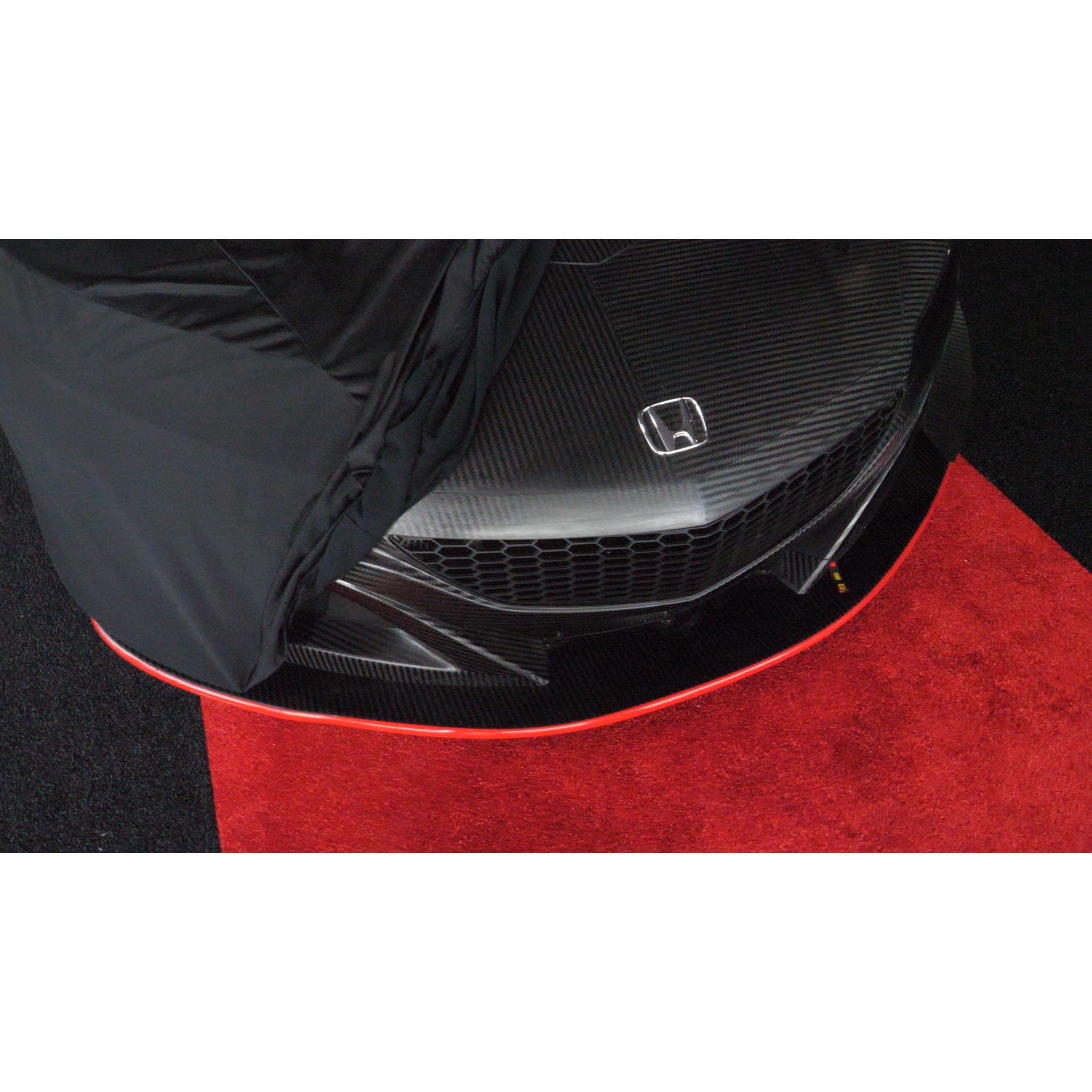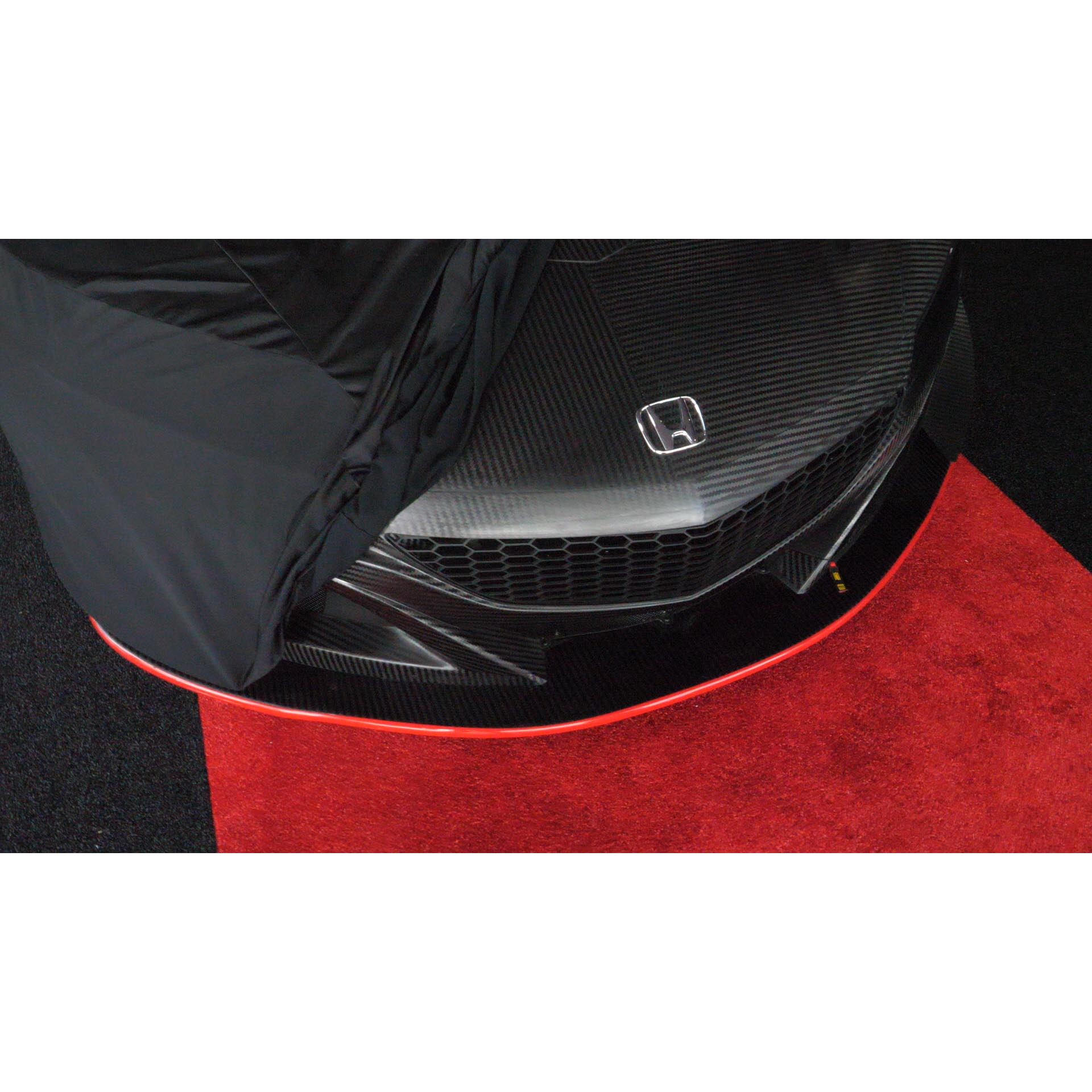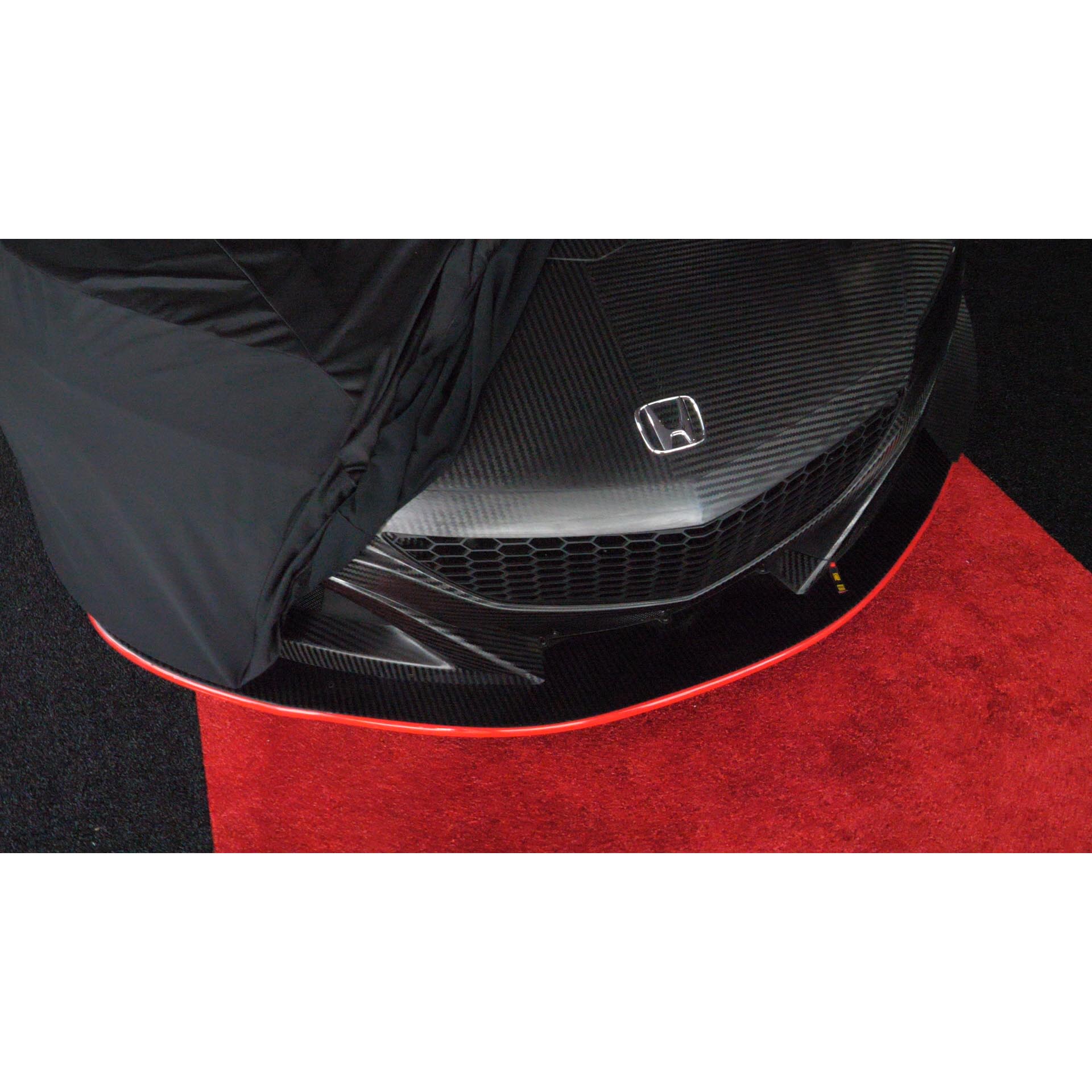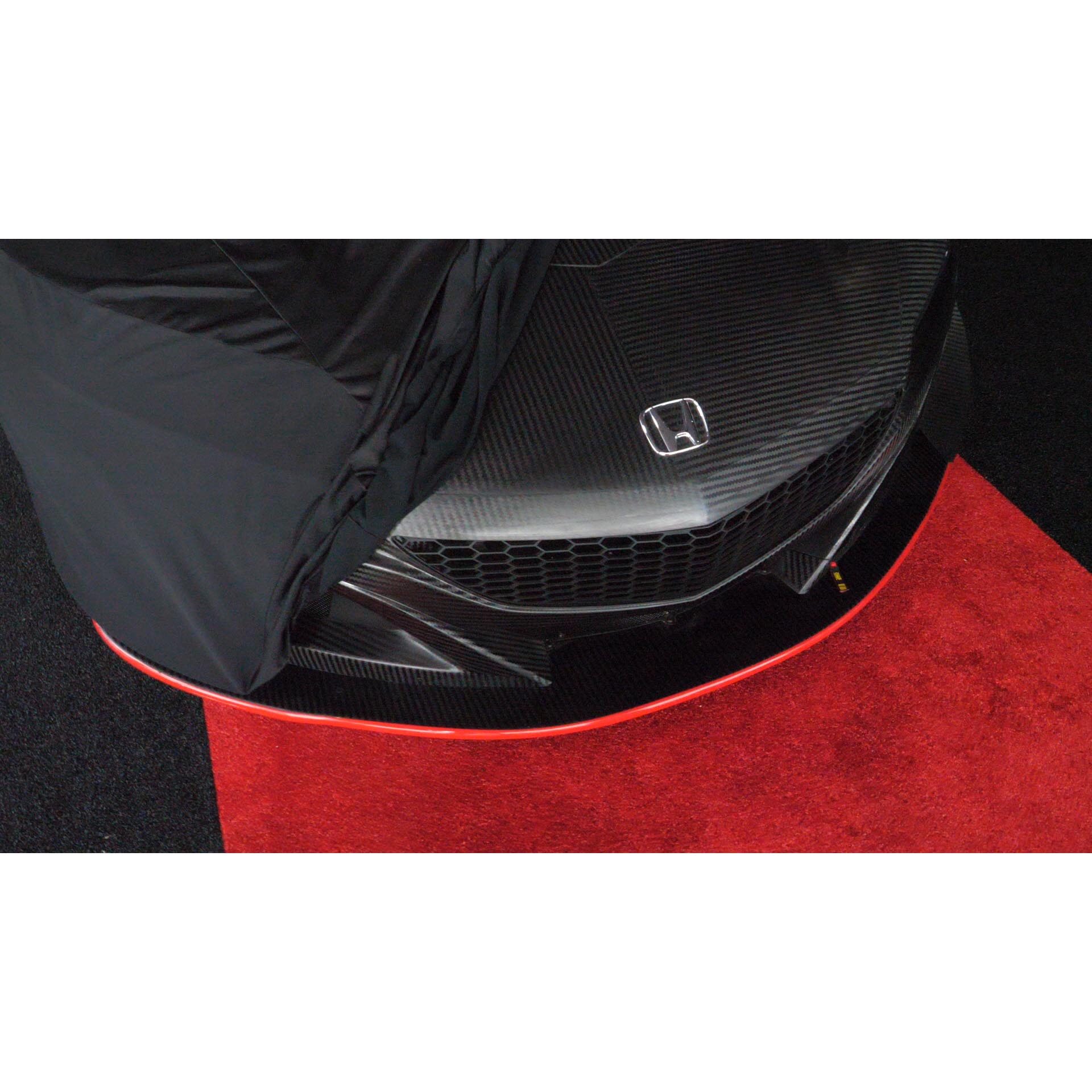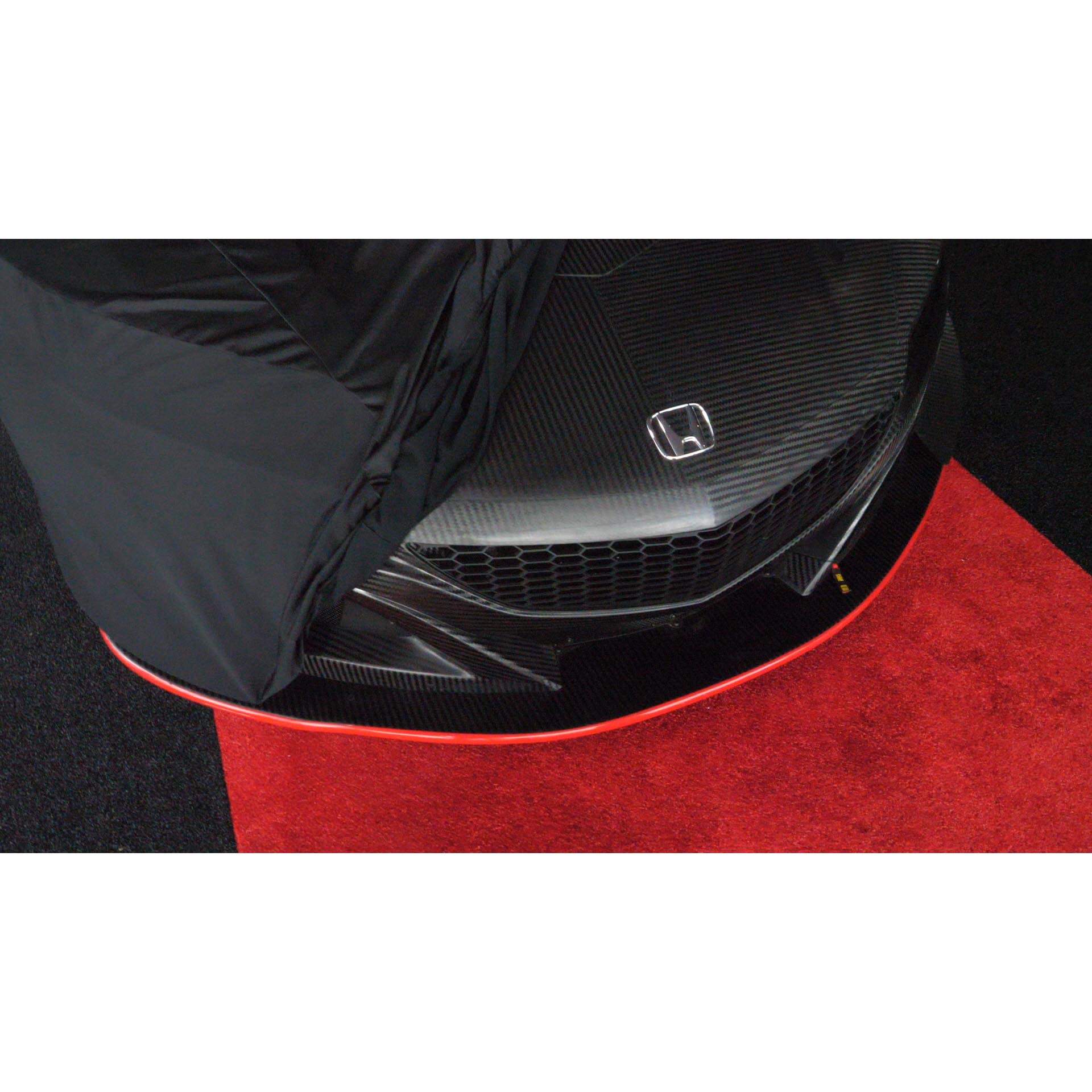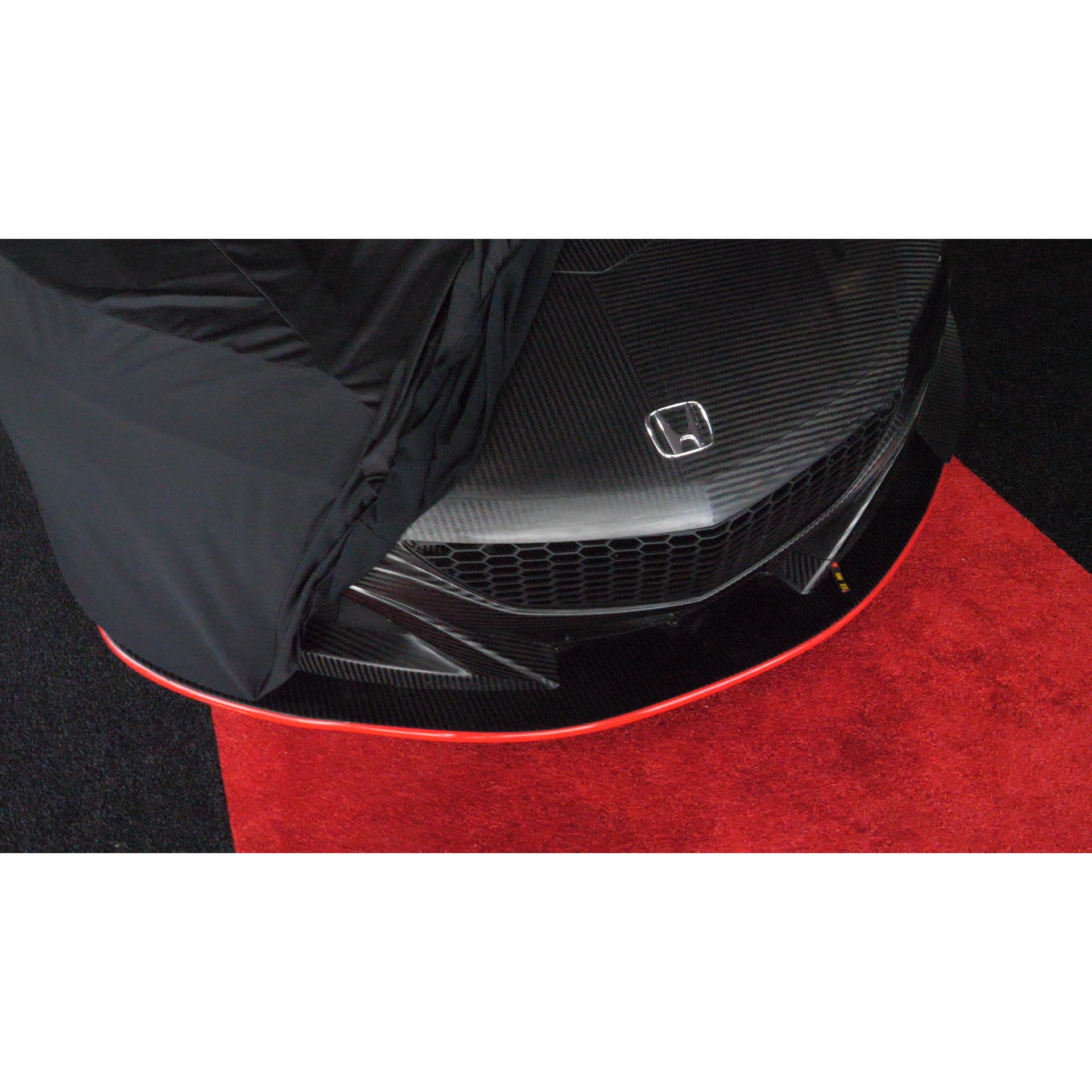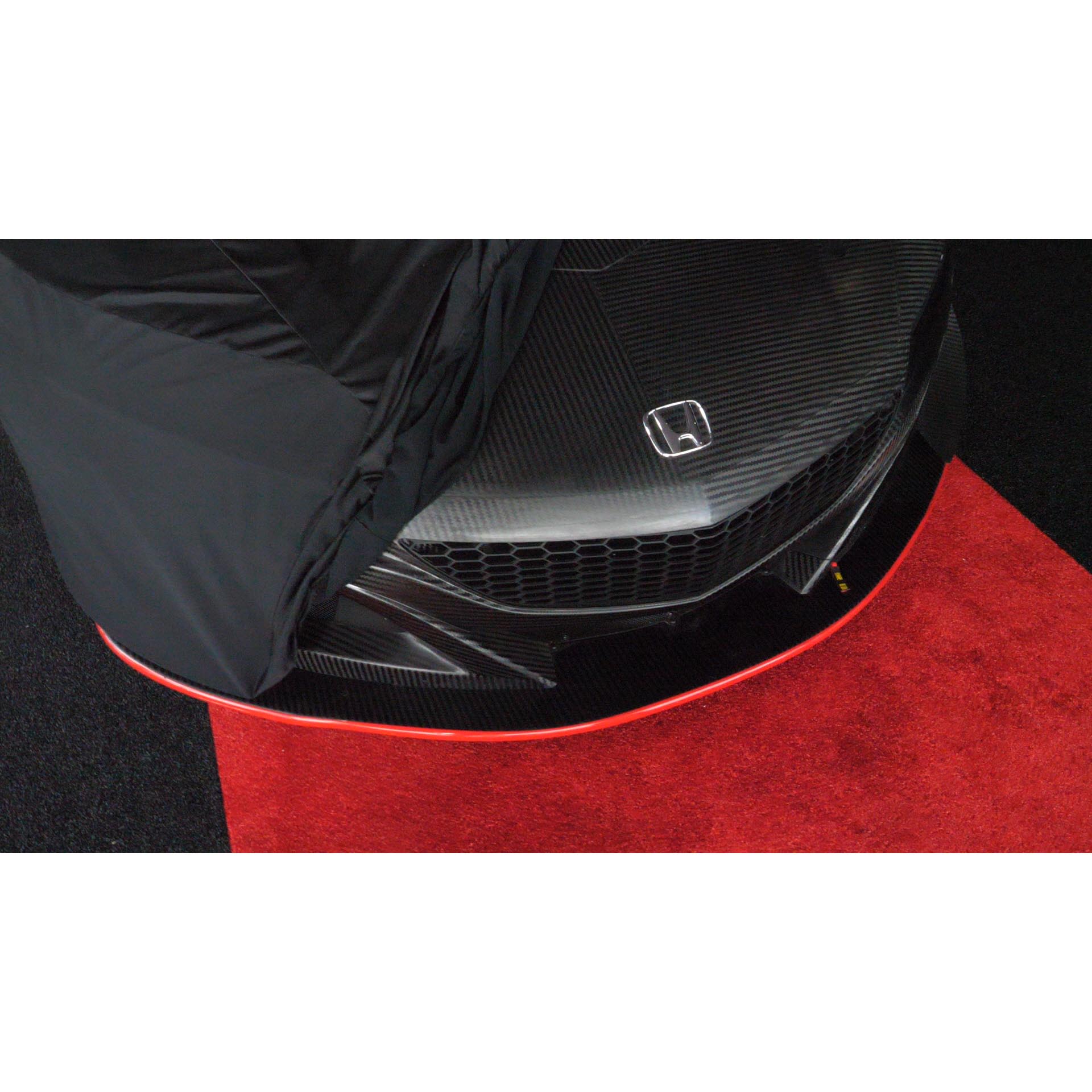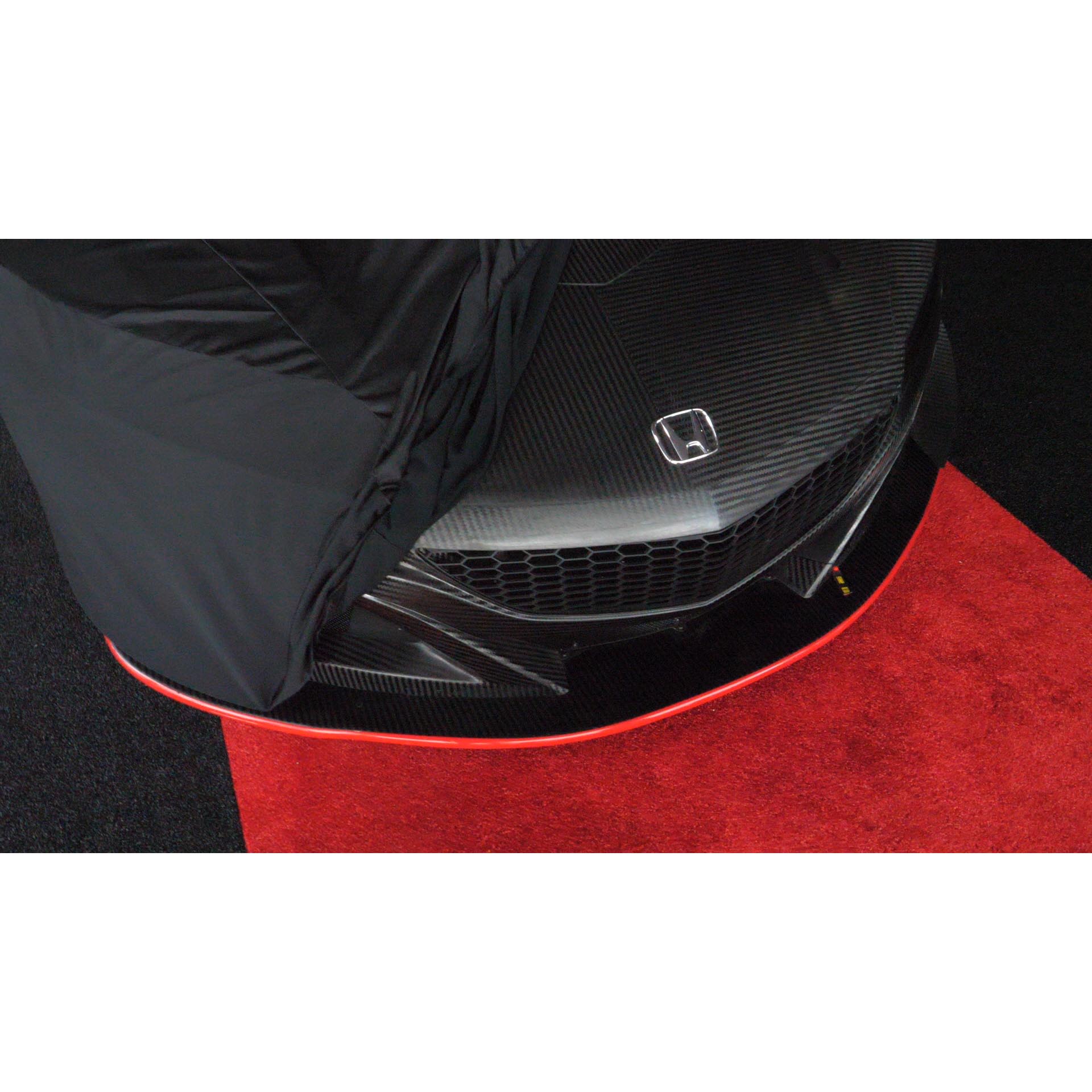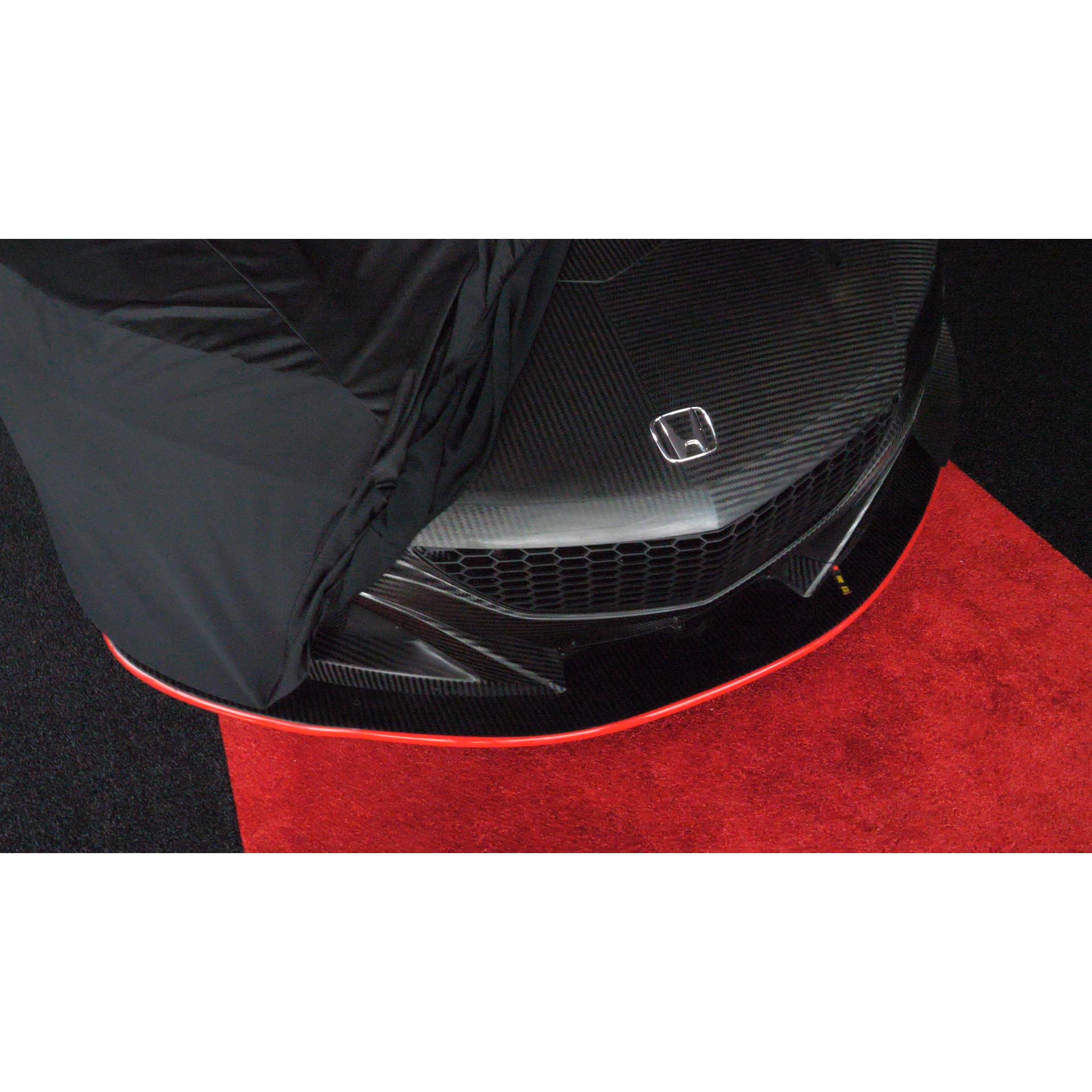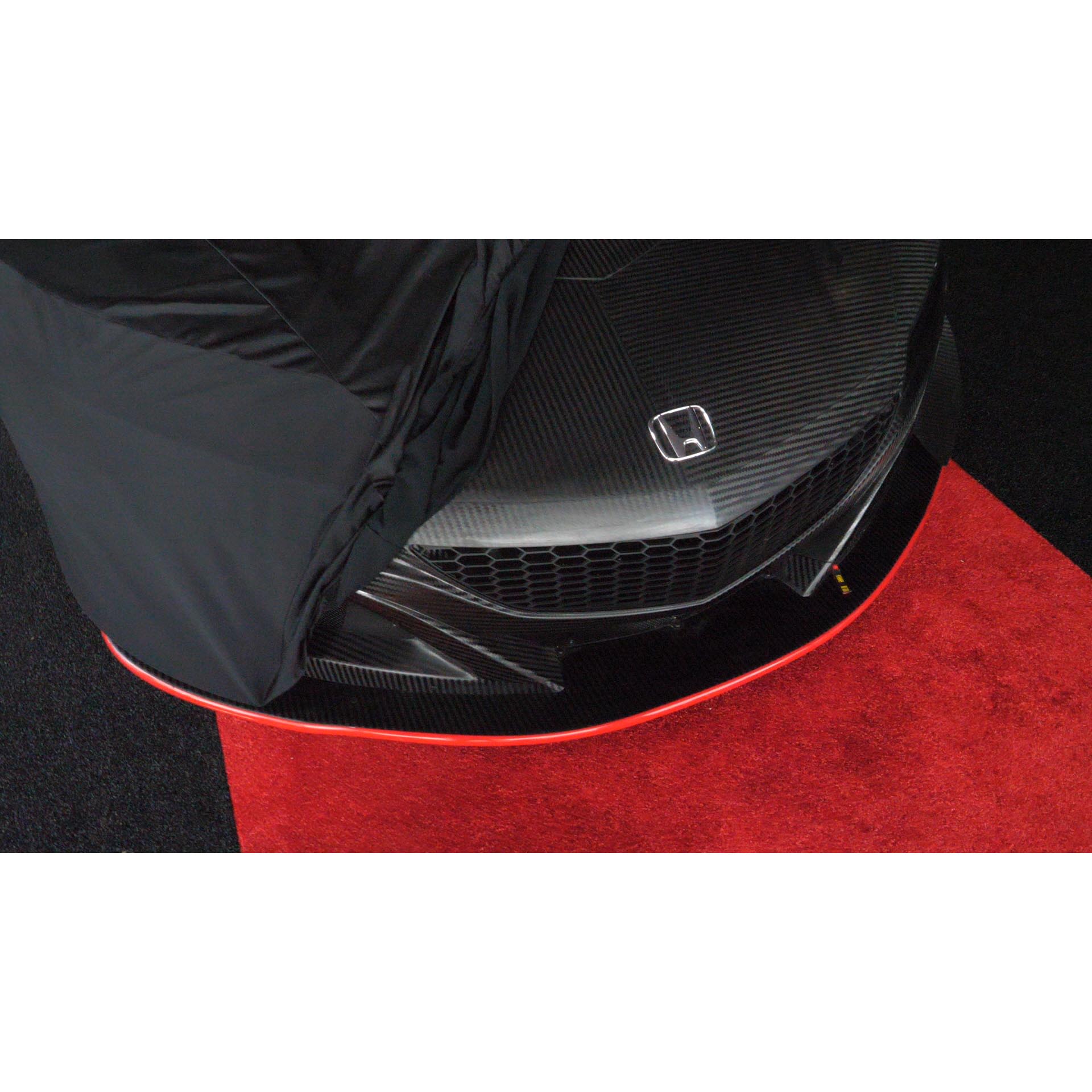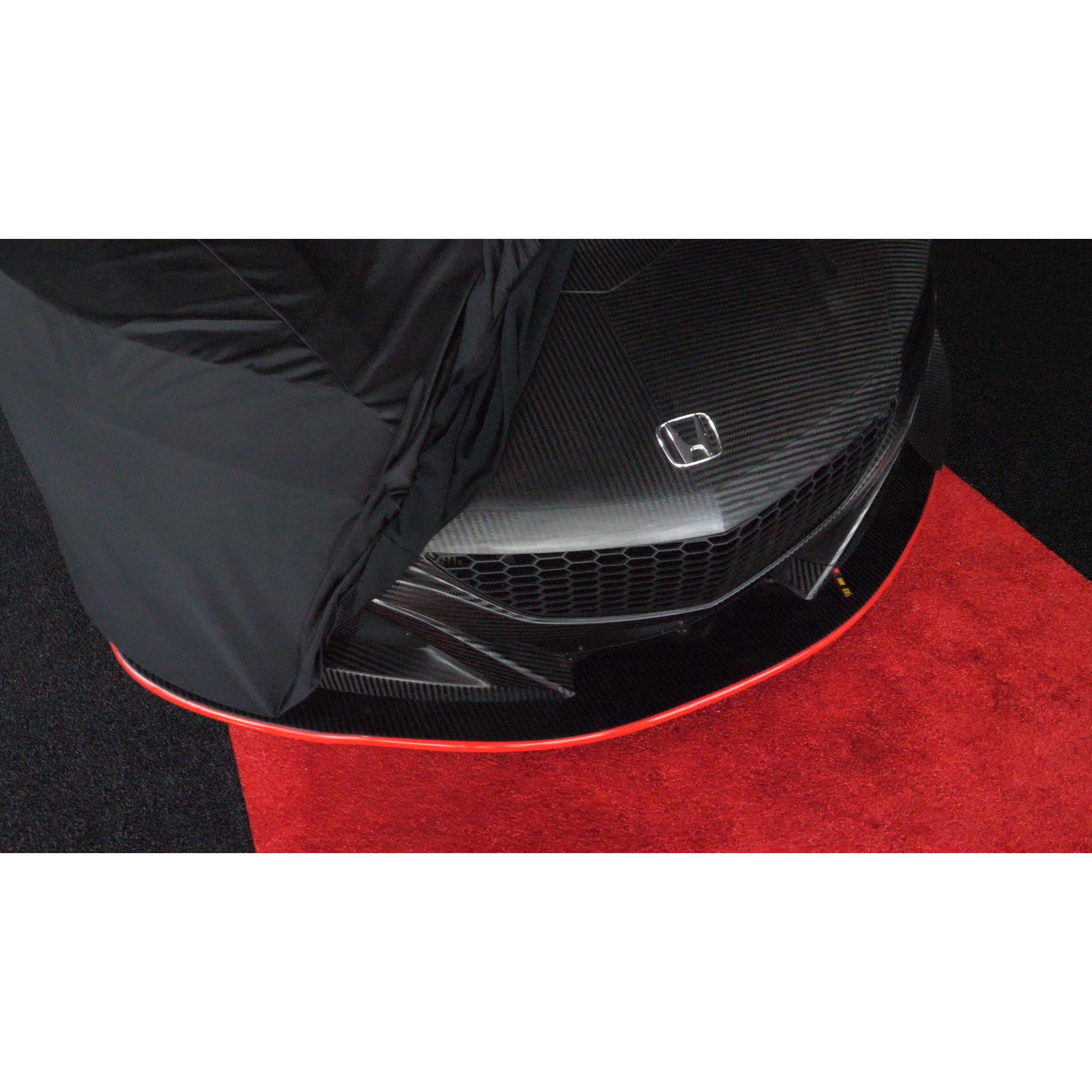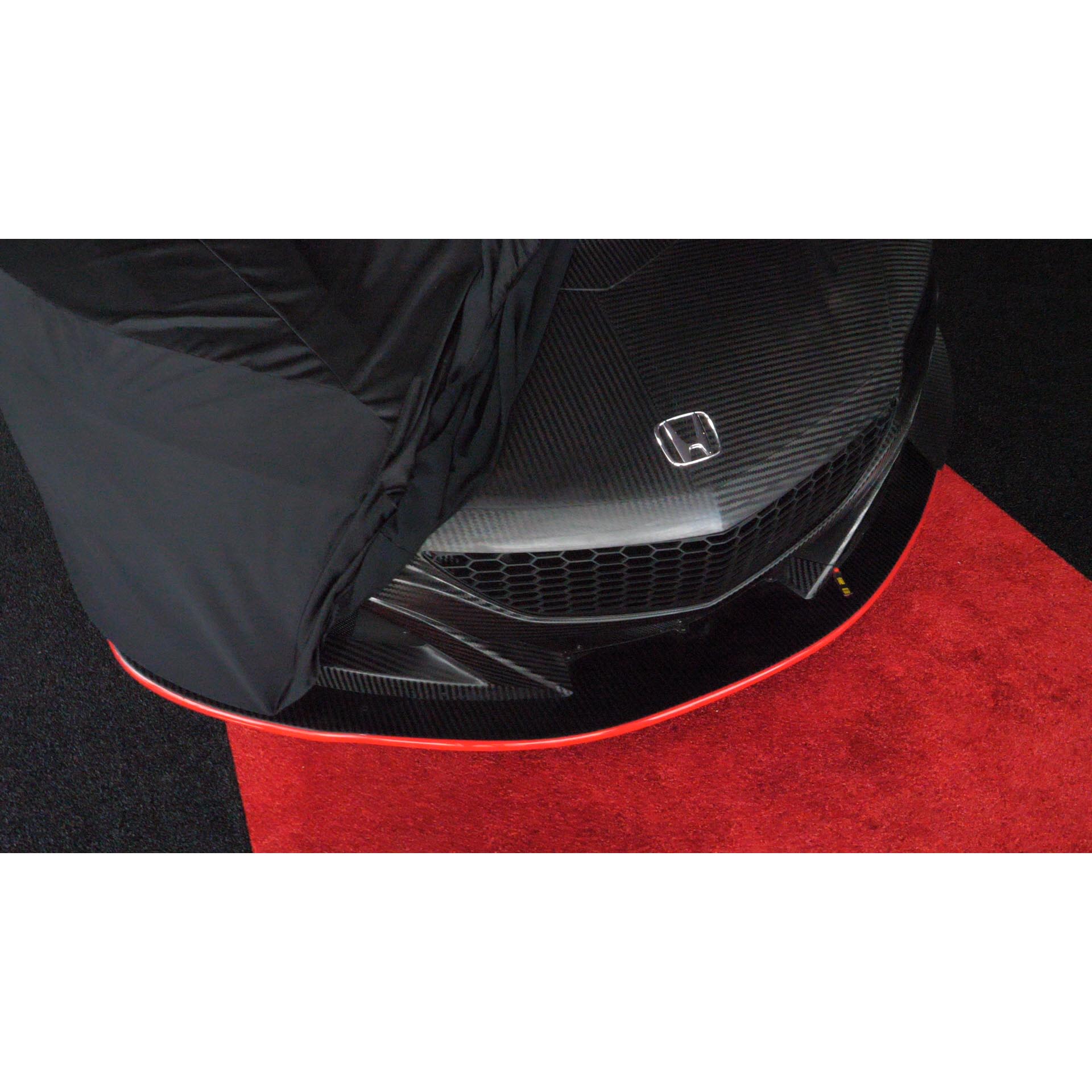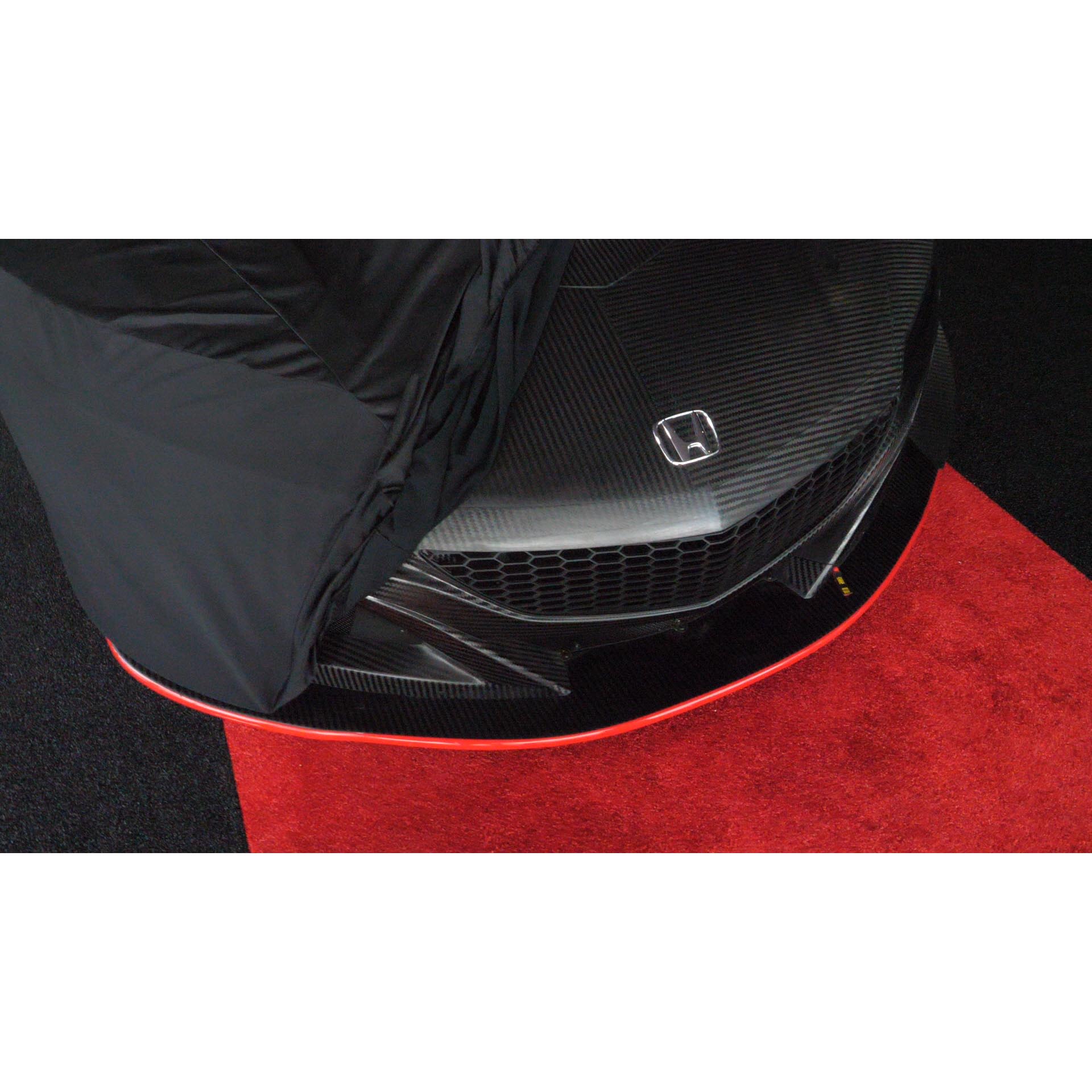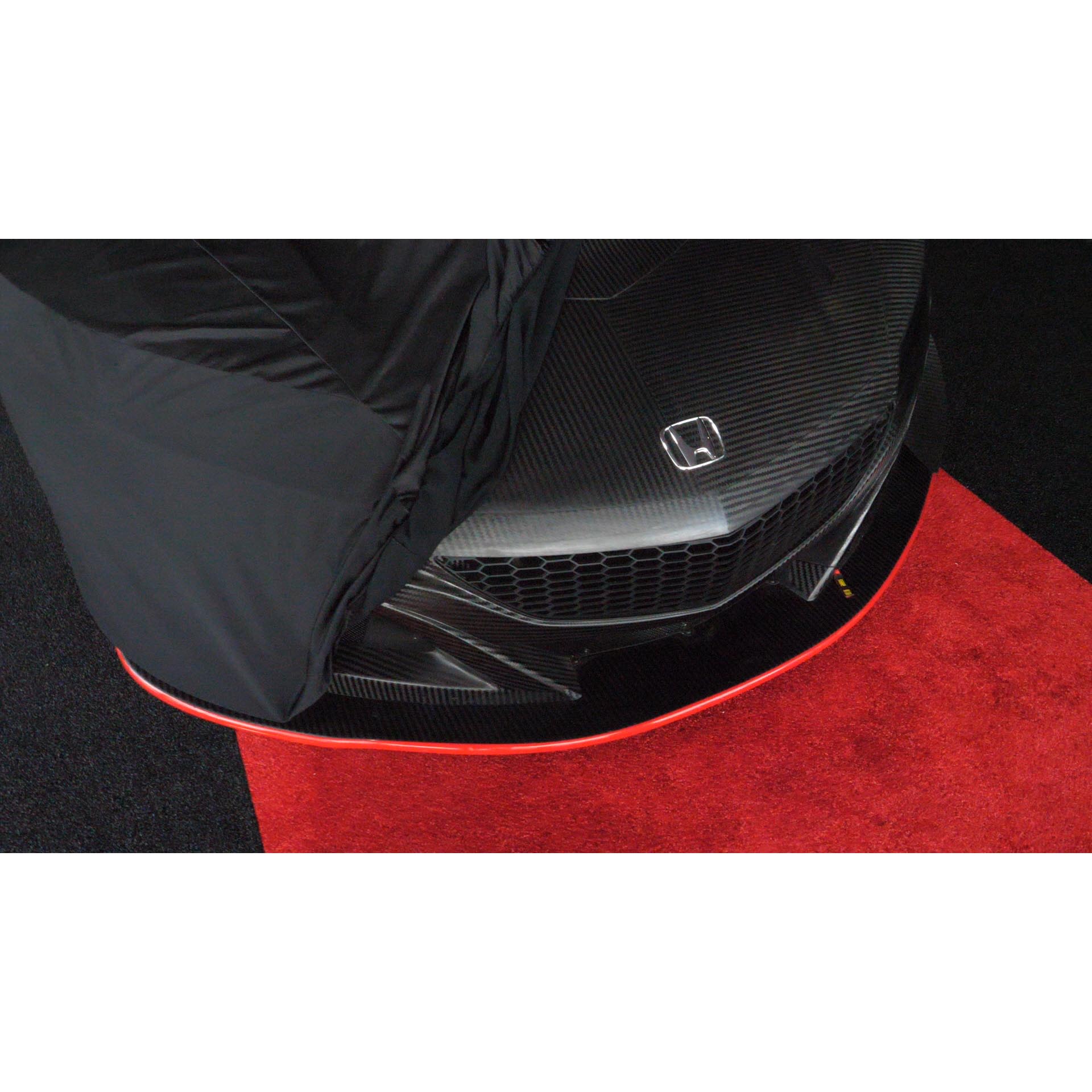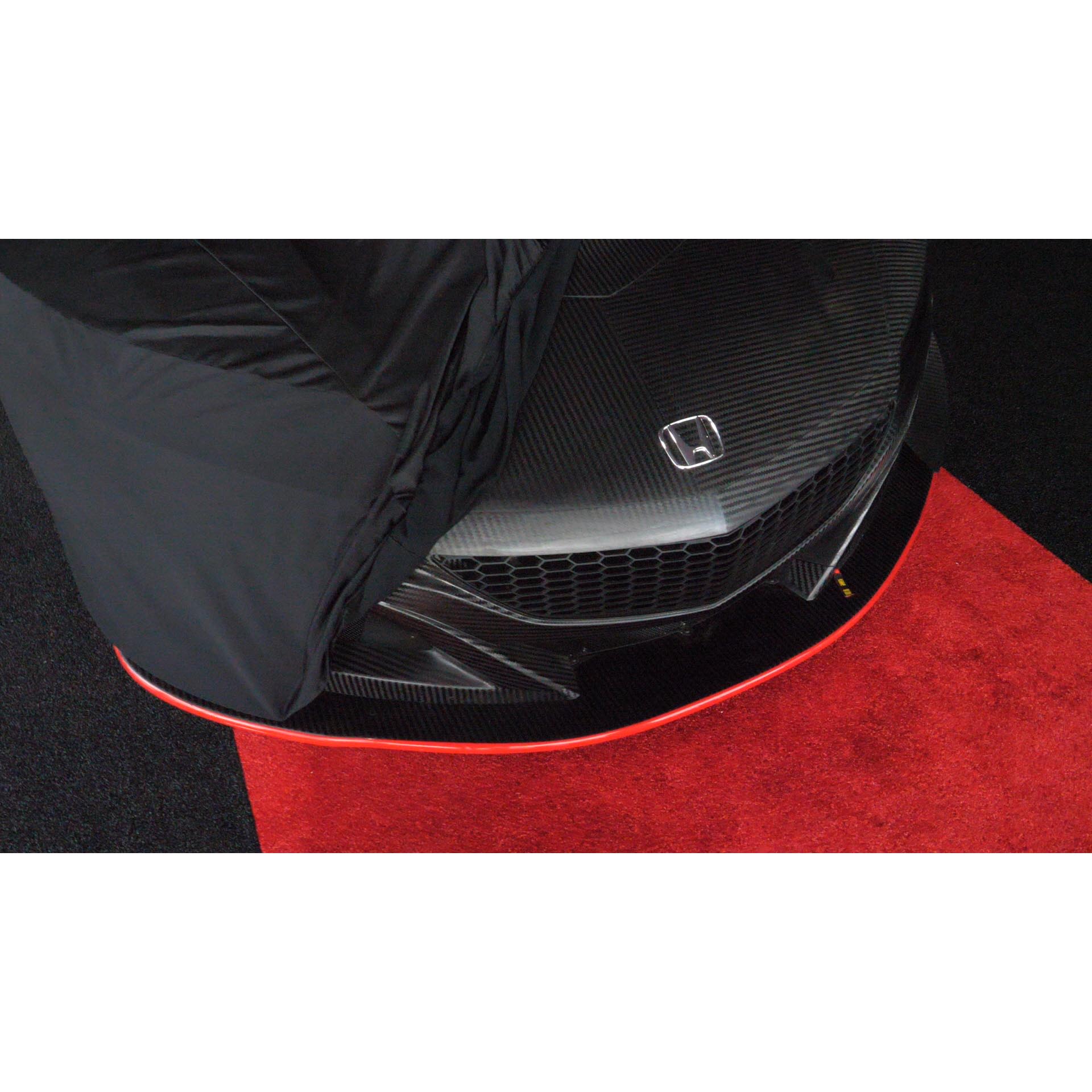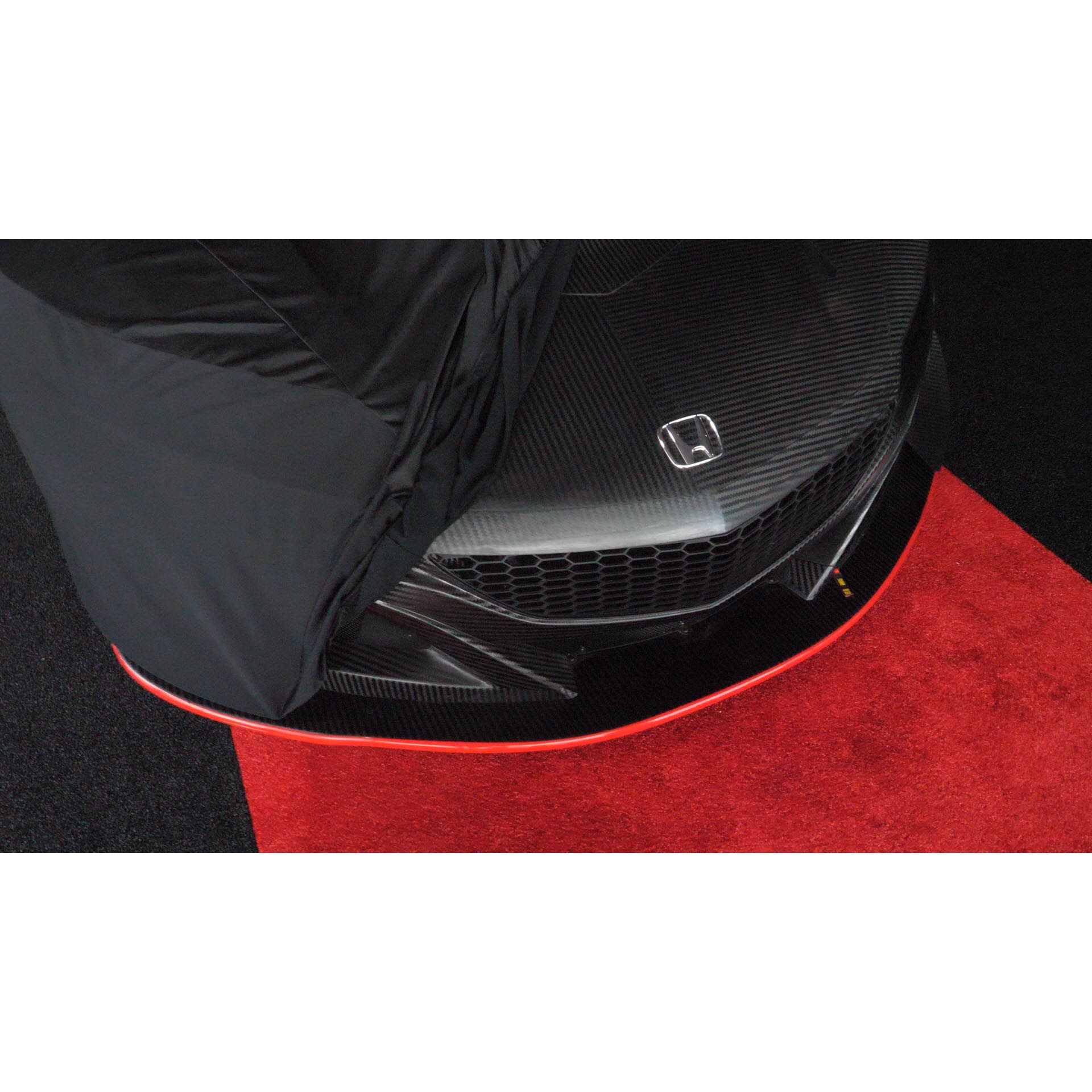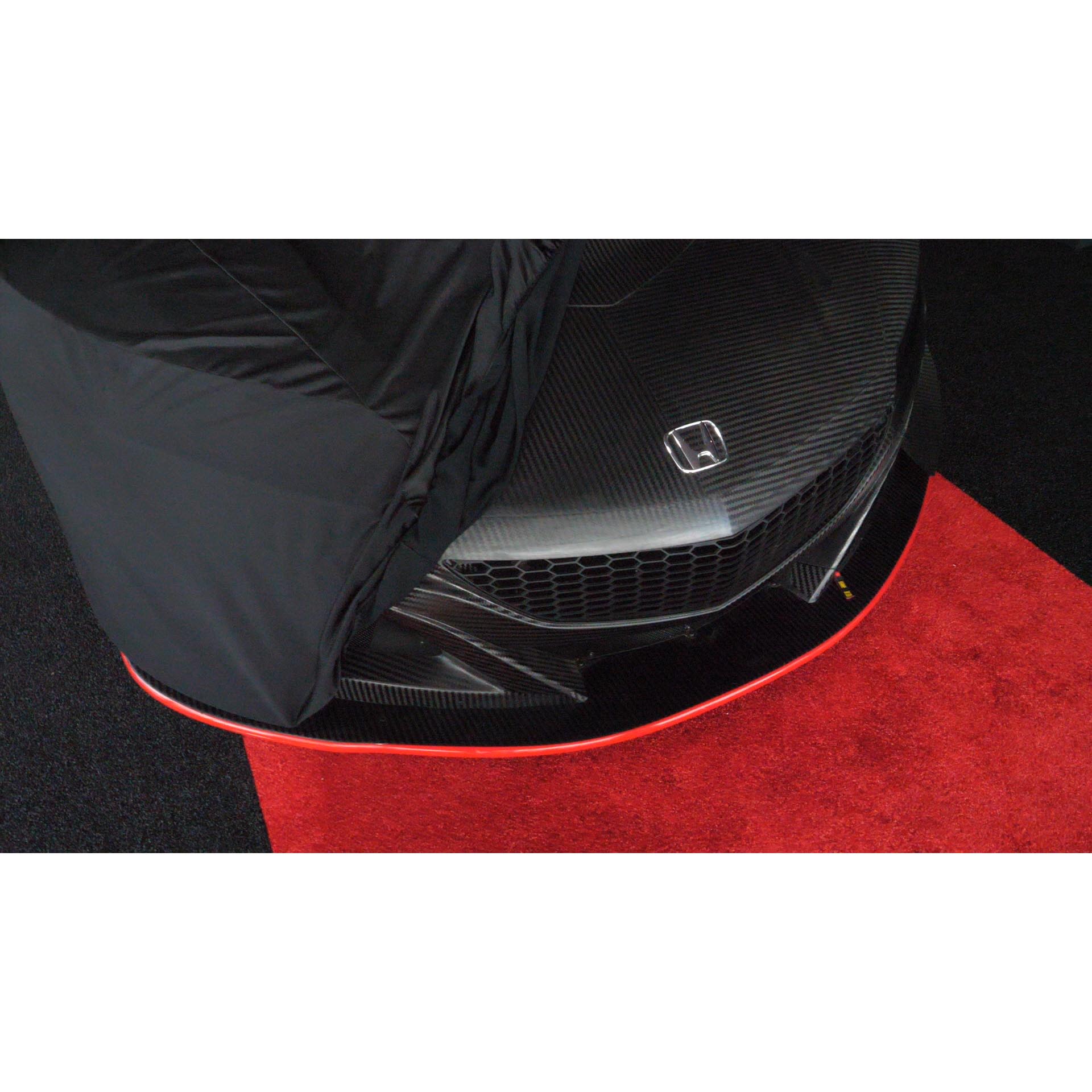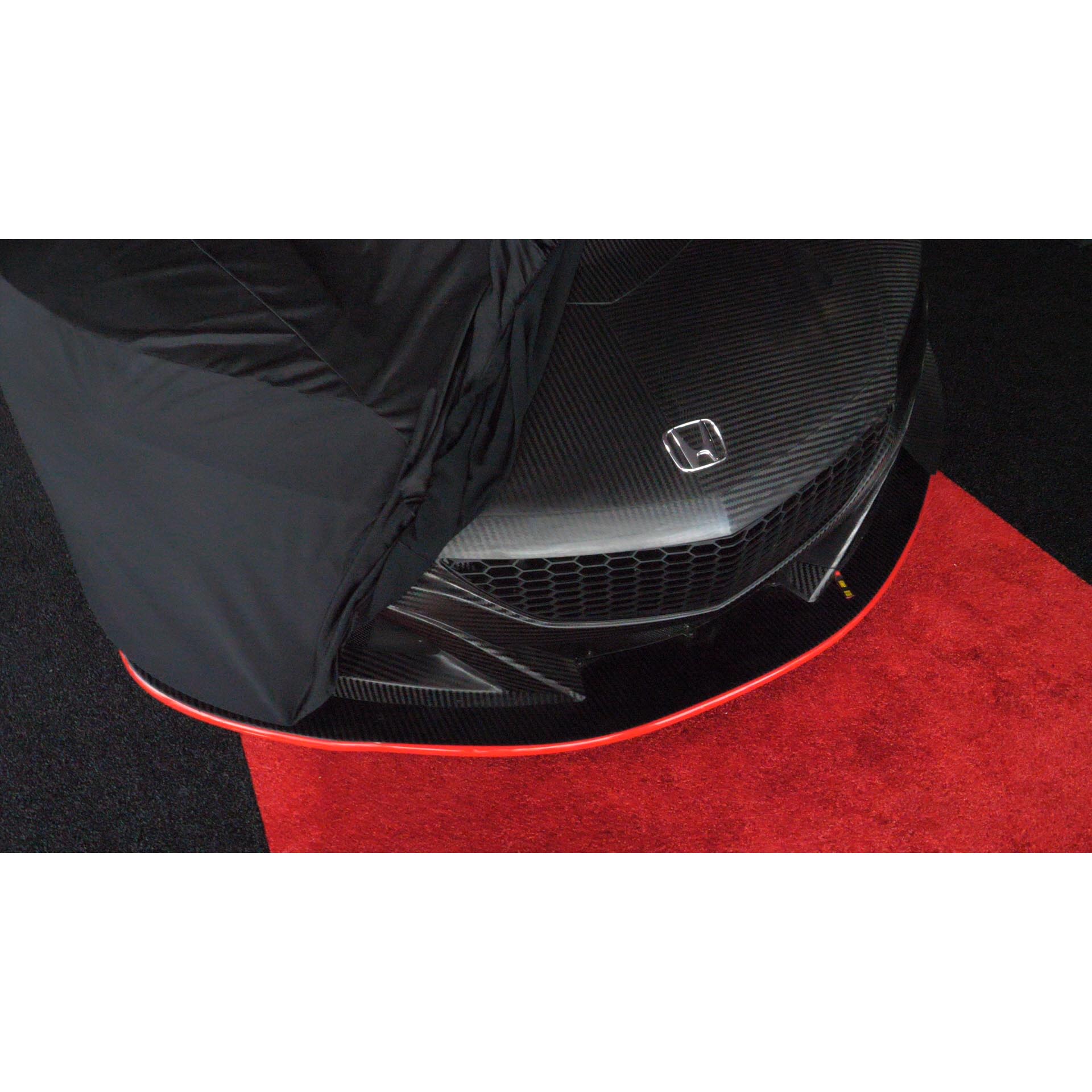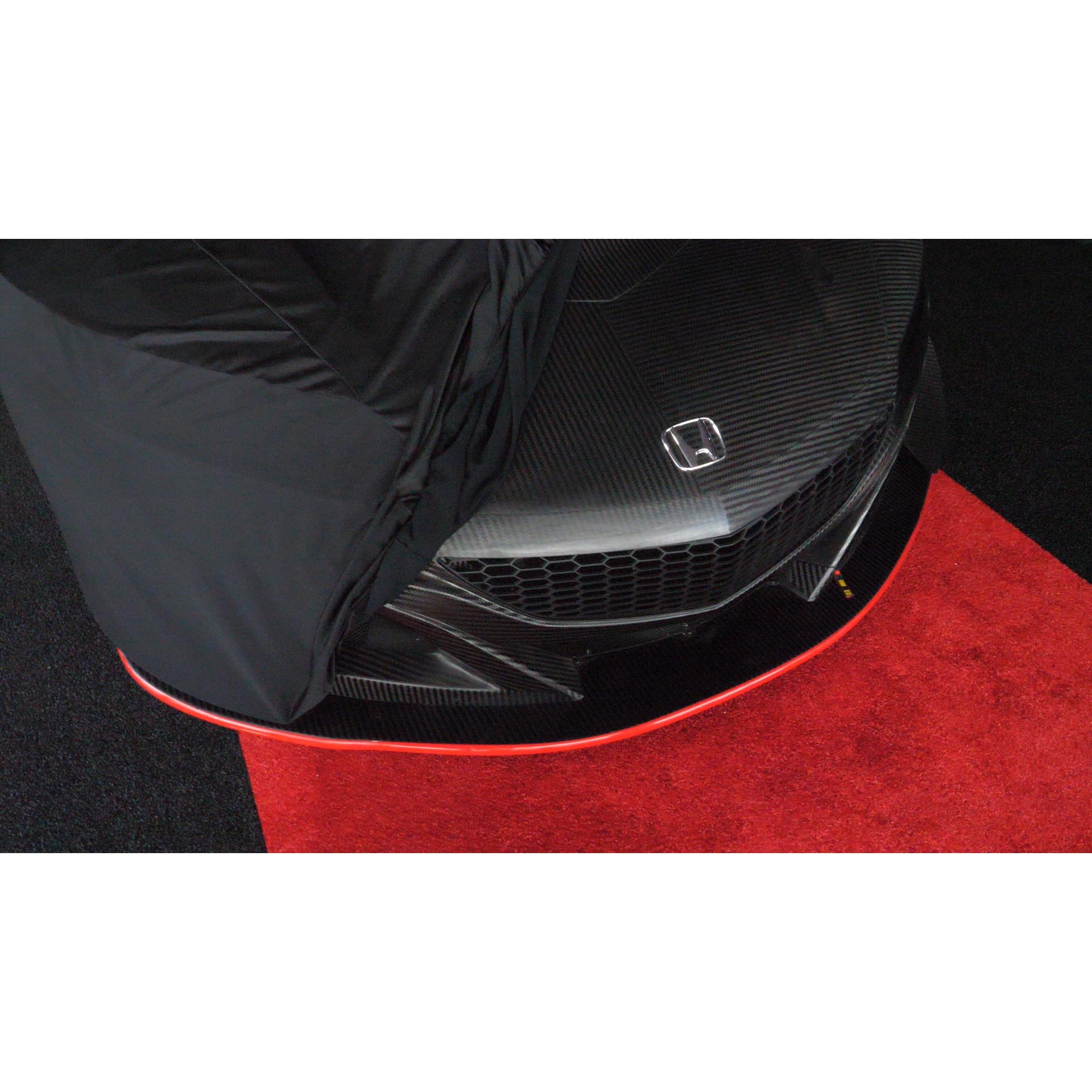 MEAN MOWER
The 150mph lawn mower: Mean Mower V2 can go from 0-60 in less than 3 seconds in a bid to create the world's fastest vehicle to cut grass
The Mean Mower V2 is built to try and reclaim the speed record
The company held the record in 2014 before a Norwegian firm beat it 
Uses a 999cc engine that produces 190 brake horsepower  
It will still be able to cut grass as it is fitted with two carbon fibre blades
The 'Mean Mower V2' features a 999cc engine that is capable of churning out 189 horsepower and sending the garden vehicle from 0-60mph in less than three seconds.
That makes the Mean Mower V2 is more powerful than the base model Audi A3 (103 bhp) and quicker than a Ferrari 488 (0-60 mph in 3.0 seconds).The V2's predecessor was listed as the World's Fastest Lawn mower in 2013, when it reached 116.575 mph (187 km/h).
This was topped a year later when a Viking mower, made by a Norwegian group and fitted with a Corvette's V8 engine, reached 134 mph (2156 km/h) a year later.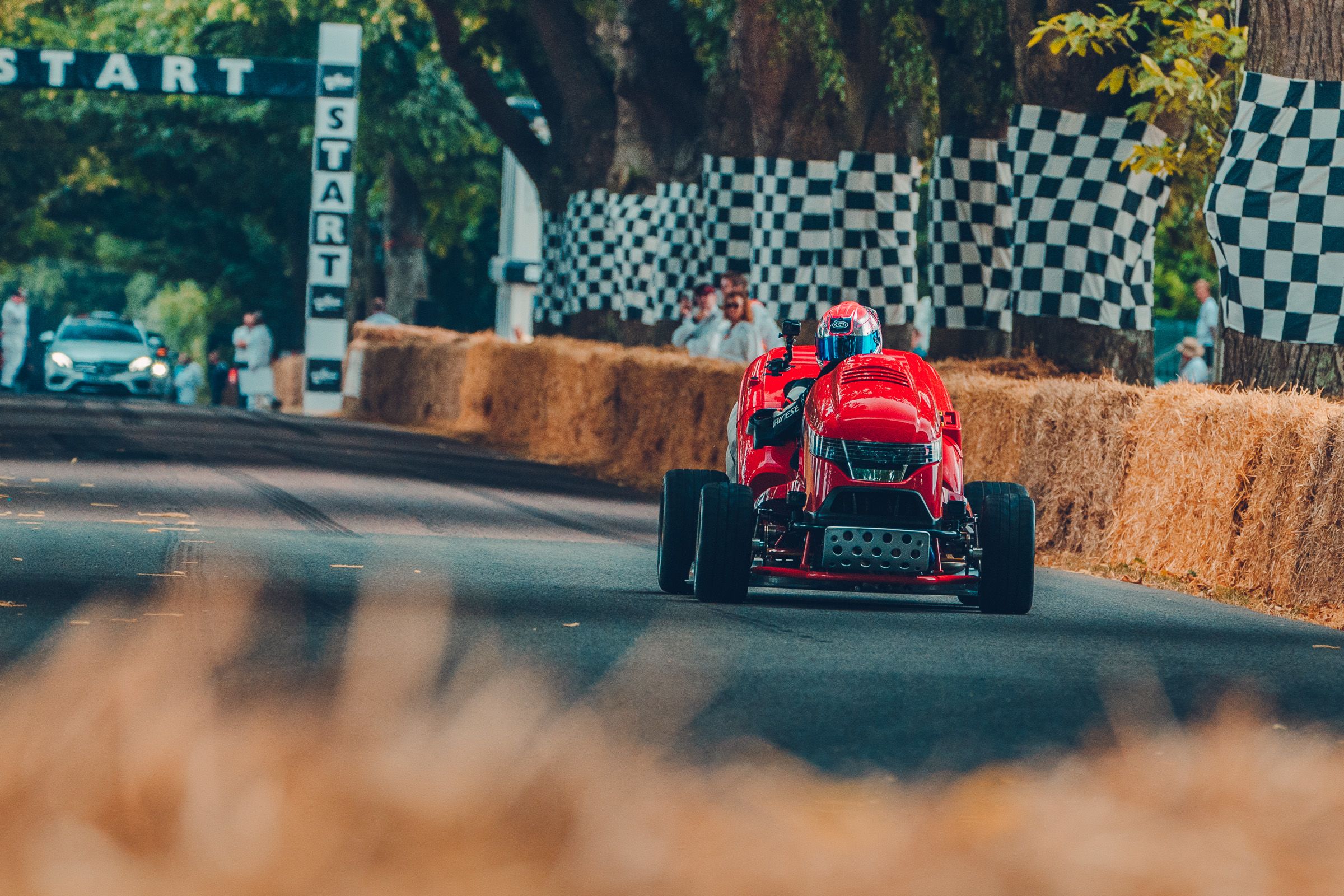 "The original Mean Mower was a great challenge for us and the result was an amazing machine." 
It hopes to reach 150mph by using the four-cylinder engine from the Honda's CBR1000RR Fireblade SP motorcycle. Even at its mowing speed, this is around twice as fast as regular lawn mowers.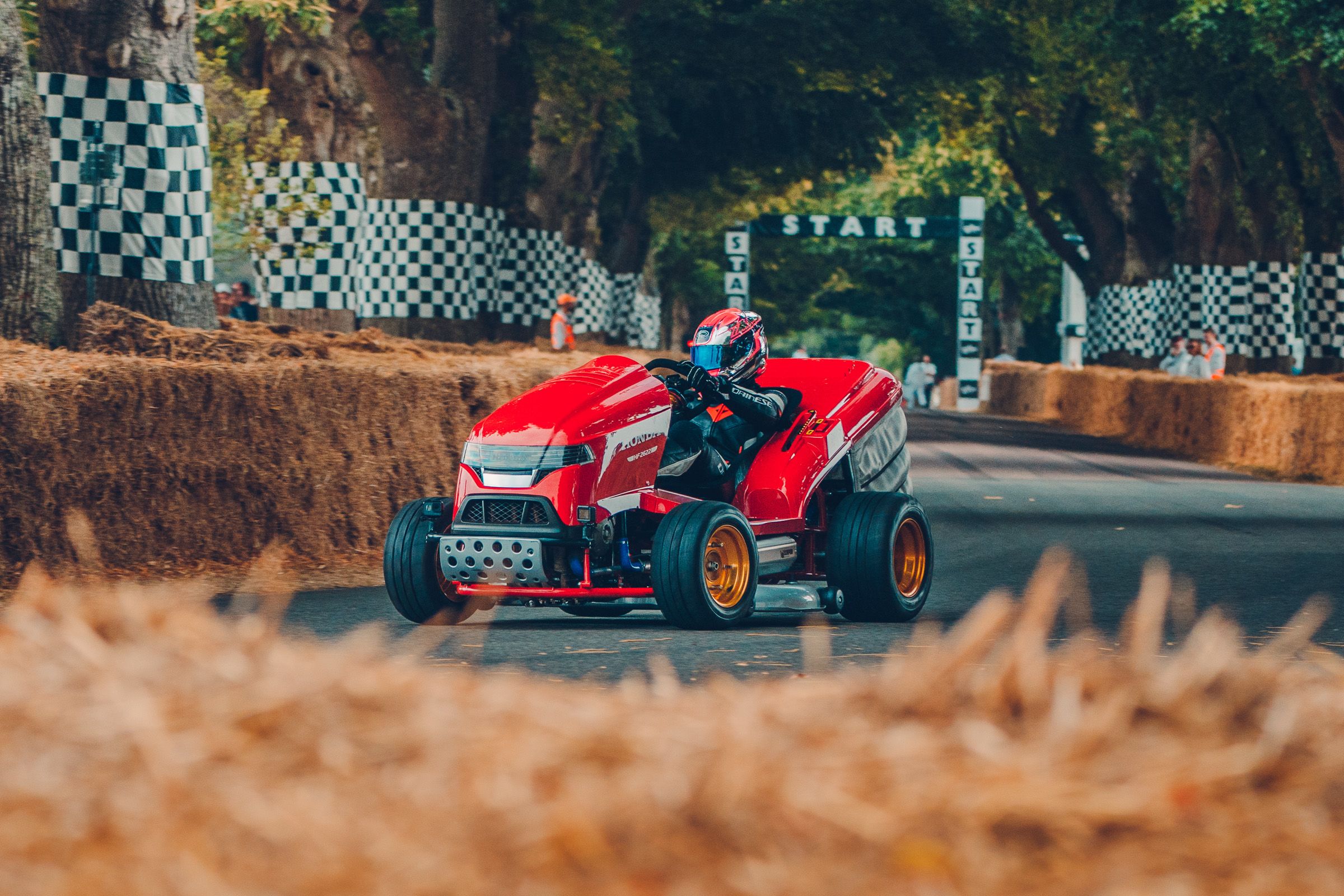 'This time we have moved the game on considerably to build an incredible piece of real engineering, using advanced design and production techniques and calling upon some very clever thinking to bring the performance and power but still retain the look of the production mower. We're in testing phase now and everything is looking good, with a top speed of more than 150mph (240 km/h) very much in our sights.'
It isn't just the engine that is pillaged from the superbike, with the six-speed gearbox, LCD display and clutch also being re-purposed.
The rest of the machine has been custom-built, as engineers strive to find the optimal balance between strength and lightness.
'Bespoke parts, advanced materials, and 3D printing' have been used, reducing the dry-weight of the engine to 152 lbs (69.1 kg).
Engineers predict that this will produce a power to weight ratio of 1000bhp/tonne. 
Despite possessing the stats of a high-end car, the creation will still be able to cut grass, with two carbon fibre blades and a cuttings collection box affixed at the rear of the the Mean Mower V2.
It is unlikely the lawn mower will cut grass at the target of 150 mph (240 km/h), with the previous version only functional up to a more docile 15 mph (24 km/h).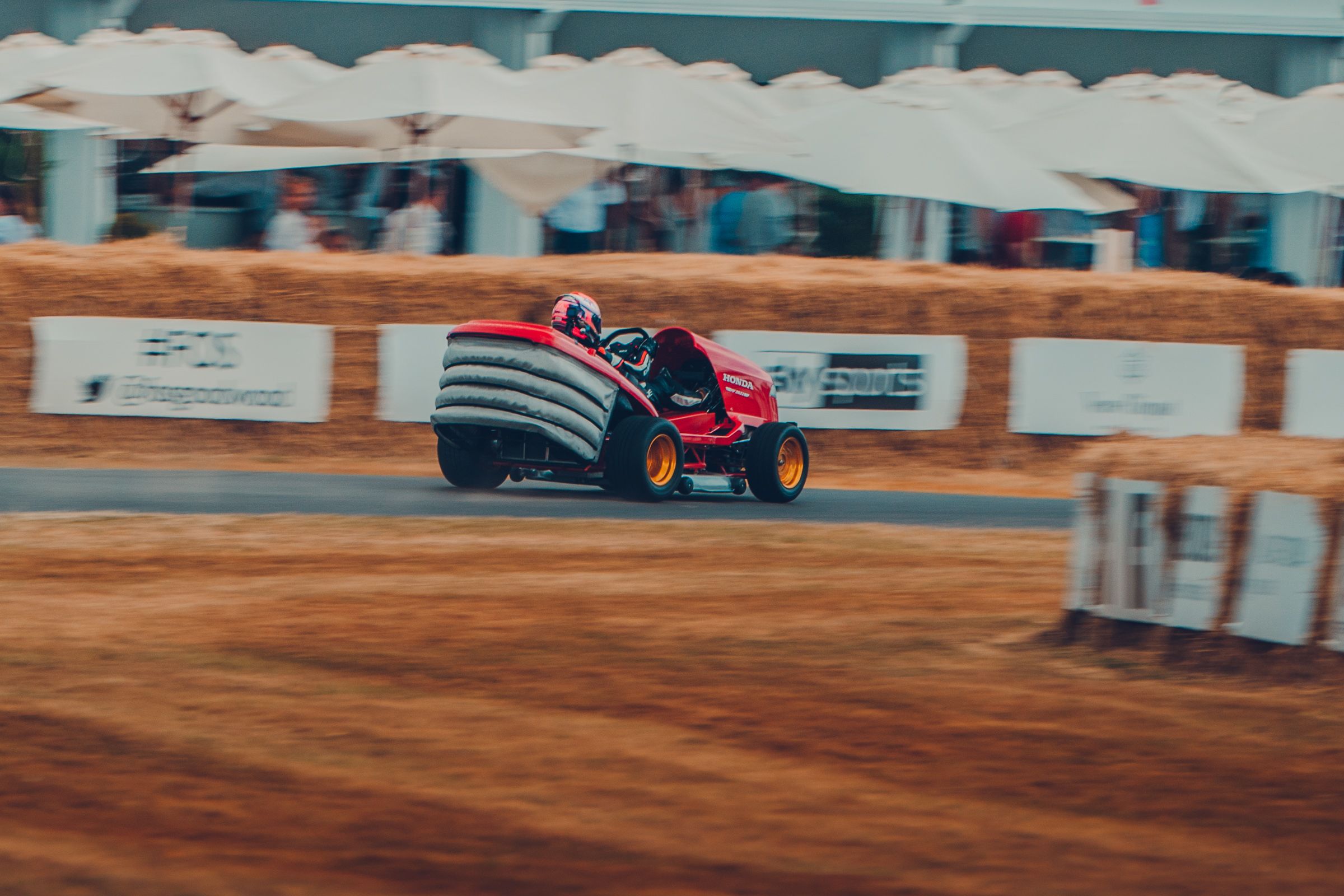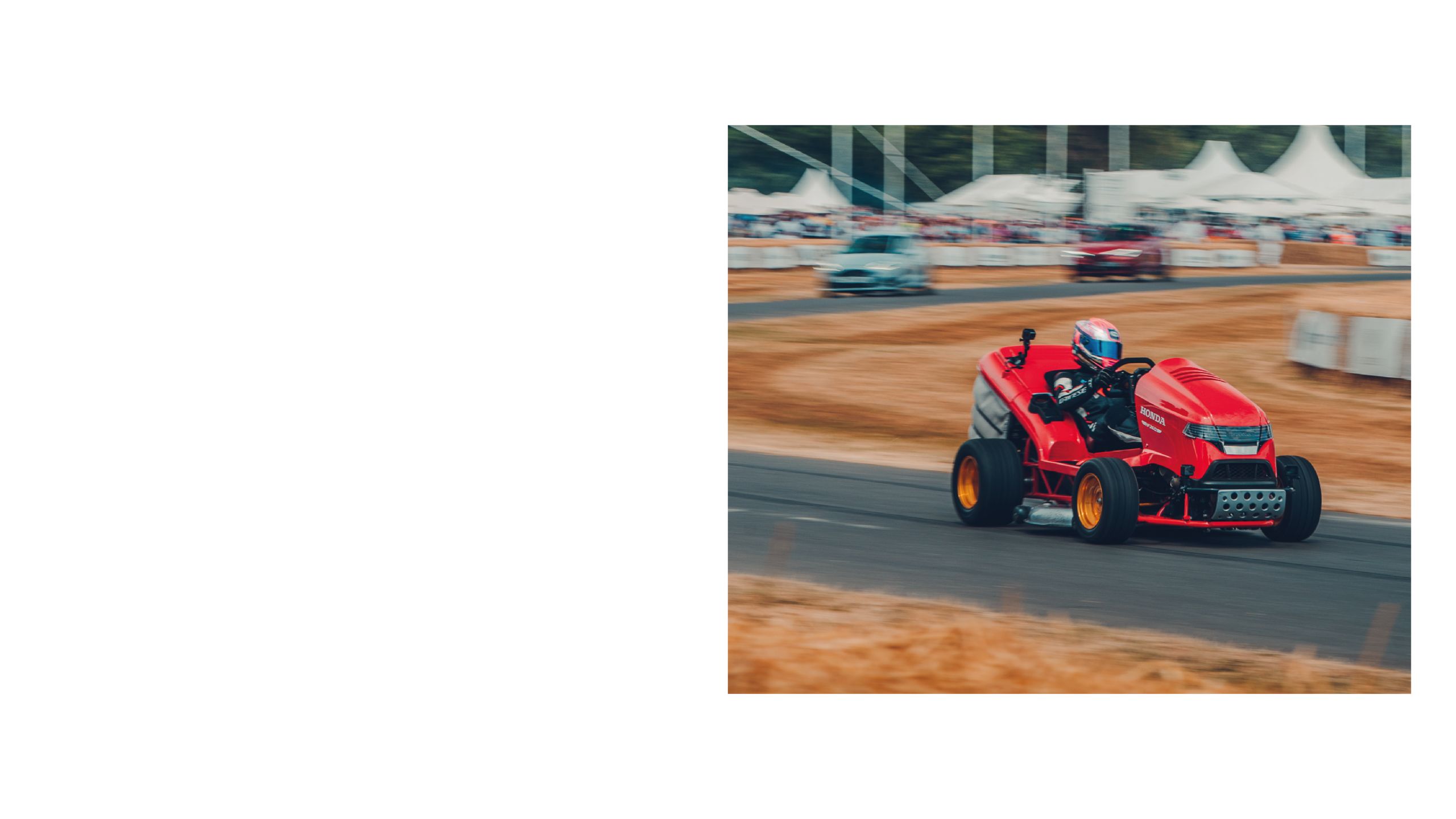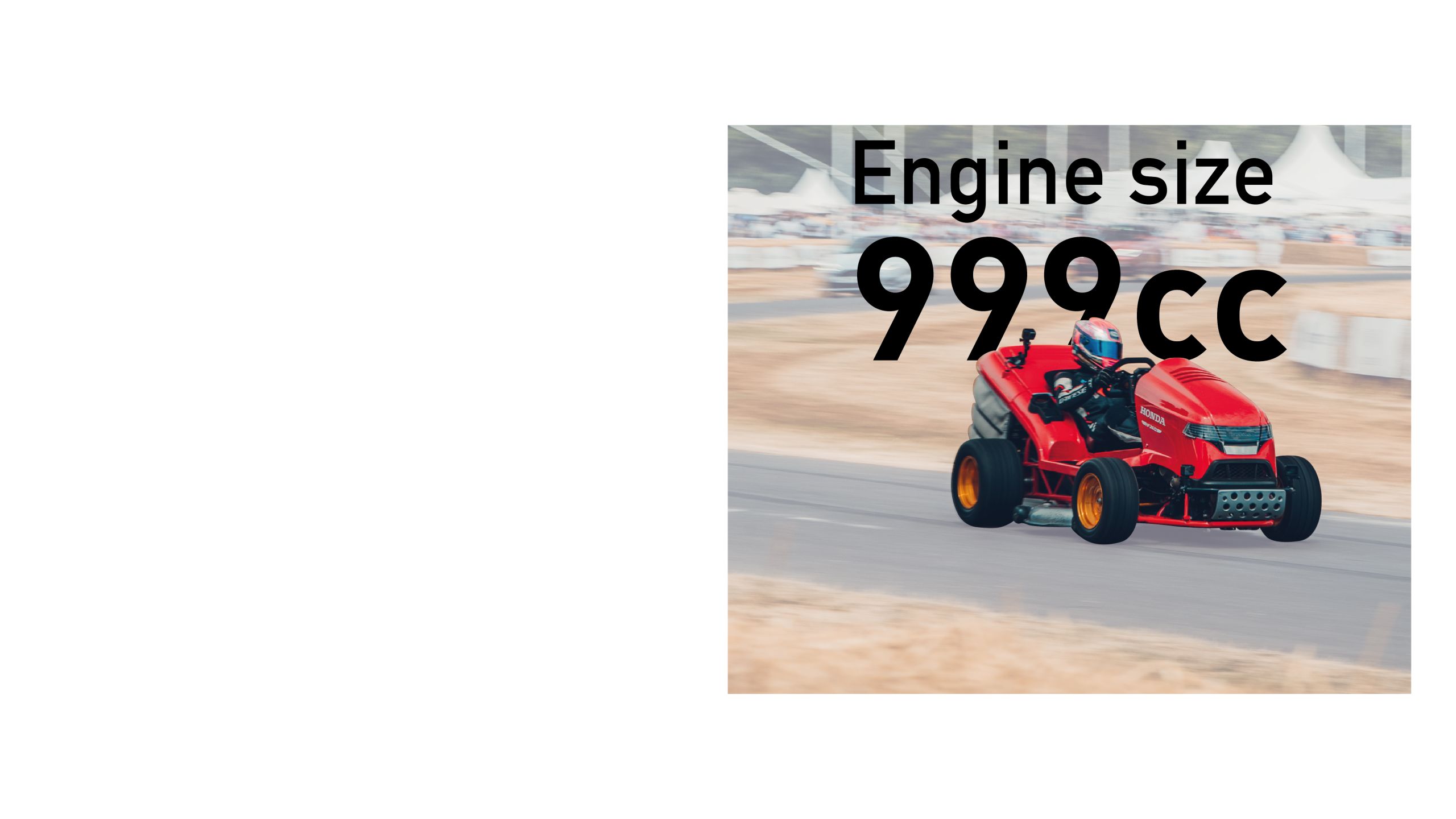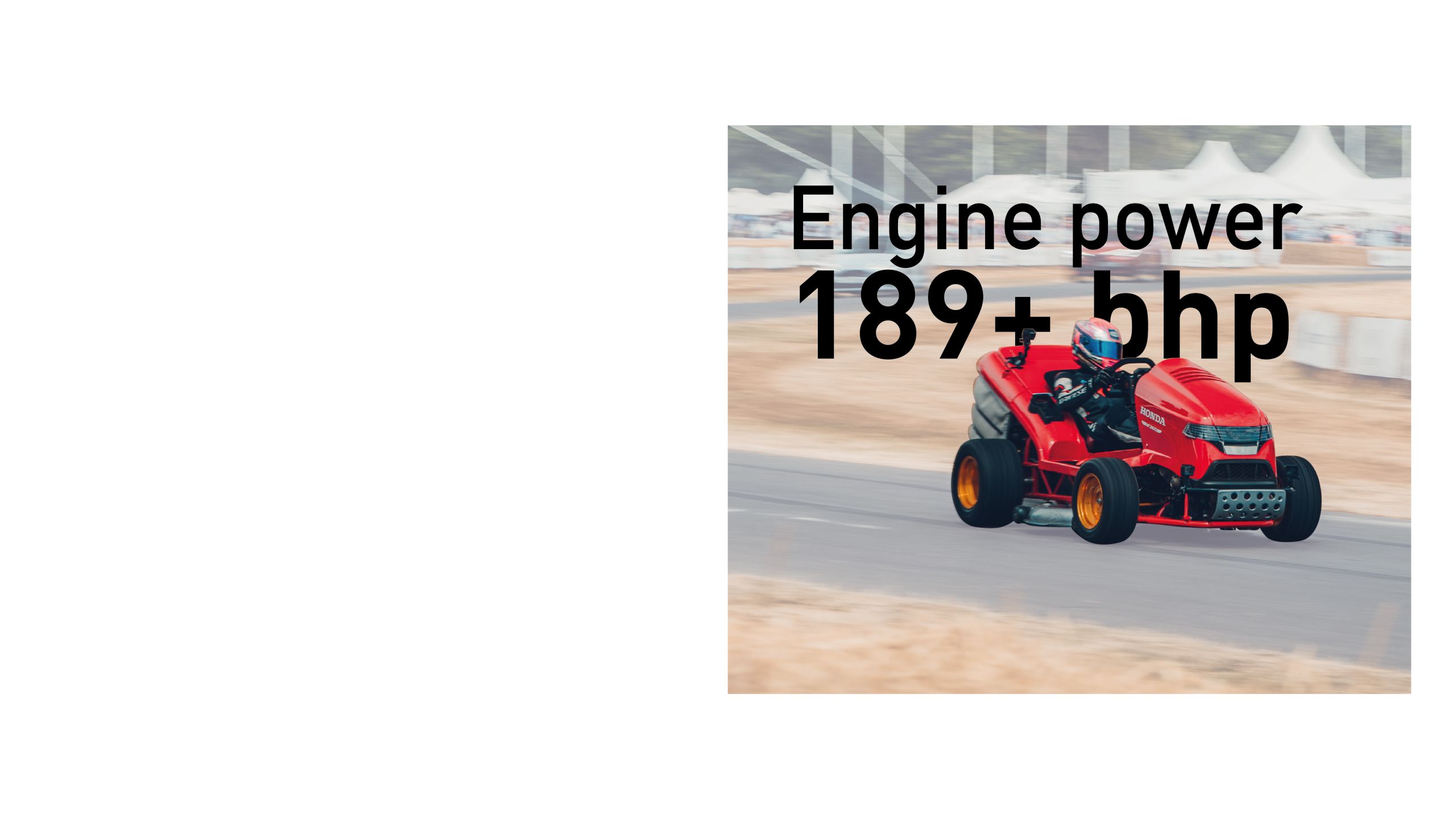 Wow! That was some first day and we're very happy to have been rushed off our feet for most of it! To all those of you who visited (it felt like thousands) thank you so much and come back again as often as you like. The fun is only beginning here at Honda. Lots more to come tomorrow!