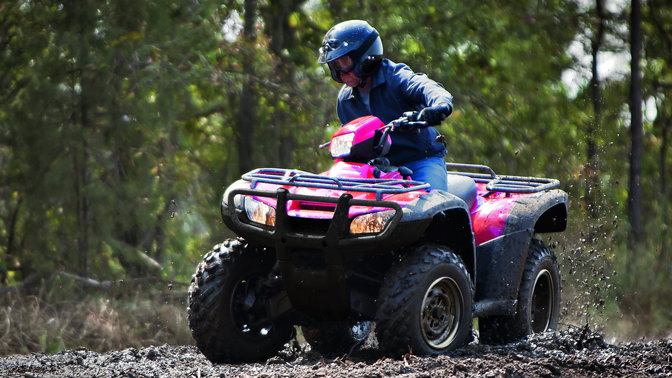 Quality. Guaranteed.
There's a simple reason why you'll see so many Honda products still hard at work after many years of service: ours are built better to last longer.
Our products are supported with the longest and most comprehensive warranties in the industry. Our warranties maintain the same value throughout their lifetime, so the last day of the cover is exactly the same as the first one. Solid and dependable.
We appoint our dealers with as much care as we build our products. Every dealer follows an extensive training programme and attends regular refresher courses. That's why you can rely on their advice and product knowledge to help choose what's right for you.

Our dealers also make sure that our Research and Development team are given feedback from customers, helping to develop products that continue to meet and exceed your expectations.

Regular servicing will ensure that your ATV stays in peak condition and gives you many years of pleasure. Your dealer has access to reliable 24 hour parts delivery and has been fully trained to carry out professional, cost effective servicing.
For a long time, people thought that only 2-stroke engines could be used for compact products. As the world's number 1 engine manufacturer, that got us thinking. Why couldn't our 4-stroke technology work for compact products too?

Our 4-stroke engine offers cleaner exhaust gas emissions, better fuel economy and lower noise levels. Now you can find this technology innovation in everything from our cars to lawnmowers to generators to ATVs.

We let nothing get in the way of a good idea. Our designers continually test the boundaries of science as well as their own imaginations. That's why our cars, motorcycles, ATVs, outboard engines and power equipment products are used the world over, consistently winning new awards, new accolades and new friends.