Helping to bring it home:
Honda and the America's Cup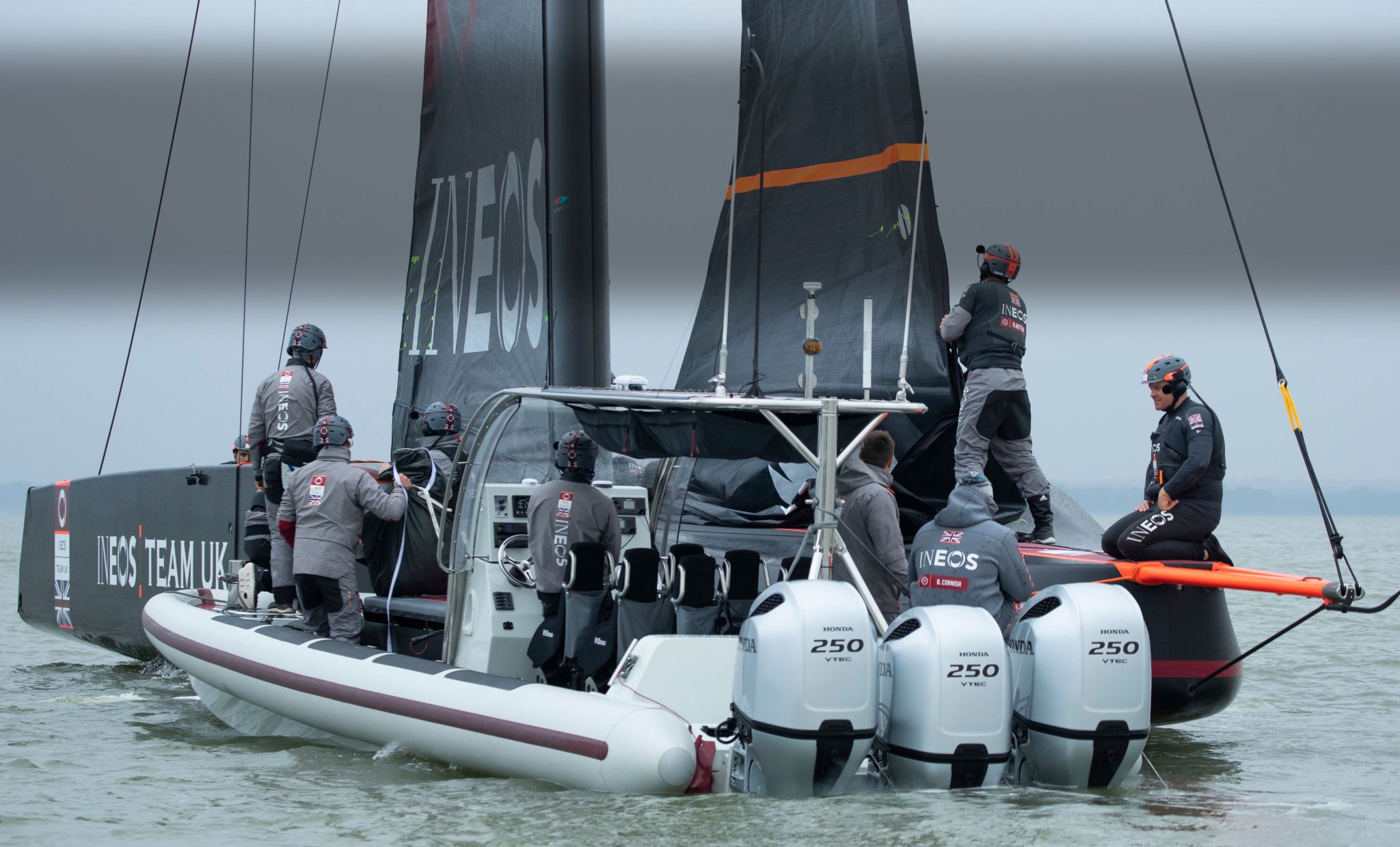 The quest for the America's Cup is almost as old as the sport of yacht racing, beginning back in 1851 with a race around the Isle of Wight that was organised by the Royal Yacht Squadron. The trophy was a silver ewer called the 100 Pound Cup and it was won by a yacht called America. 
America and her owners returned to the New York Yacht Club in triumph, renaming the trophy the America's Cup, and gifting it as the prize for a challenge competition open to sailing clubs of all nations.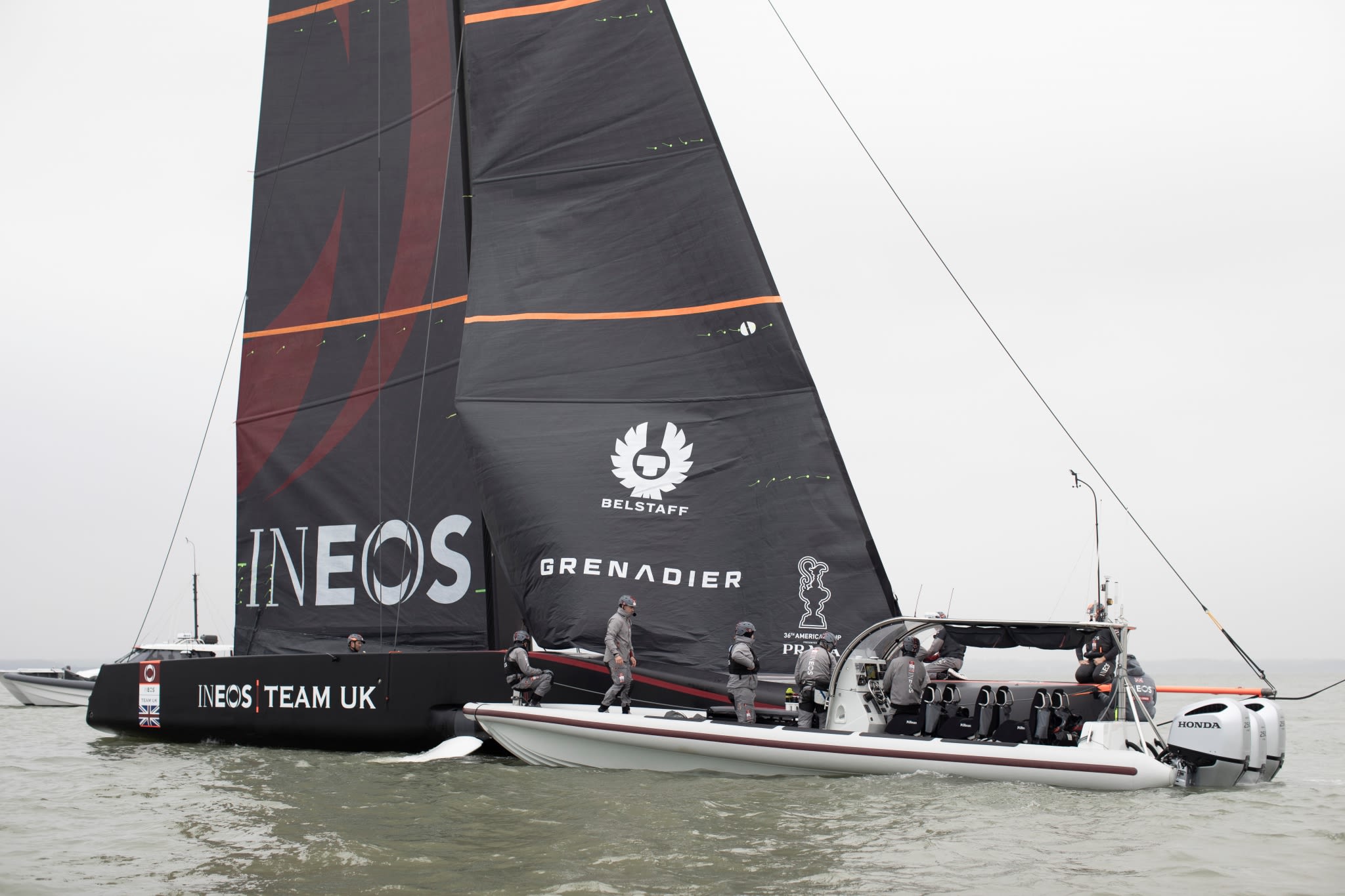 Since then many clubs and countries have tried to win it. Apart from Britain and the US, there's a long list of European countries that have competed alongside economic and technology powerhouses like Japan.
It took 132 years to prise the America's Cup back out of the hands of the New York Yacht Club, when in 1983 the trophy finally went to Australia. Since then it's been back to the States, on to New Zealand, then Switzerland (although it was sailed in Valencia in Spain), then the USA again and finally back to New Zealand where it now resides.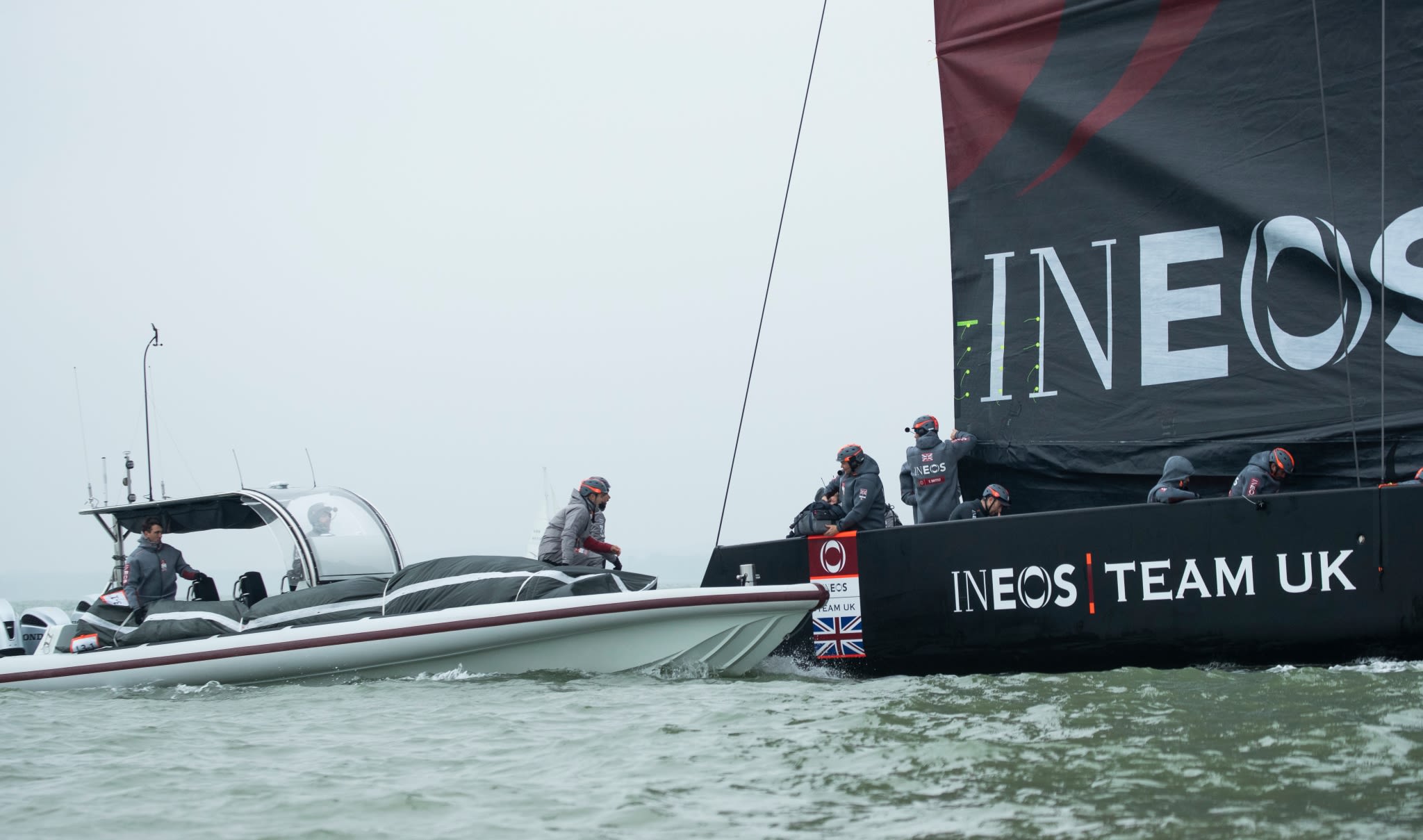 There is one name strikingly absent from the list of winners. In all those years, the British have never won the trophy that they gave the world. Now, Britain's most famous living sailor – four-time Olympic gold medallist Ben Ainslie -- has teamed up with Jim Ratcliffe, founder, Chairman and major shareholder of industrial conglomerate INEOS, to form INEOS Team UK, and to finally win it back.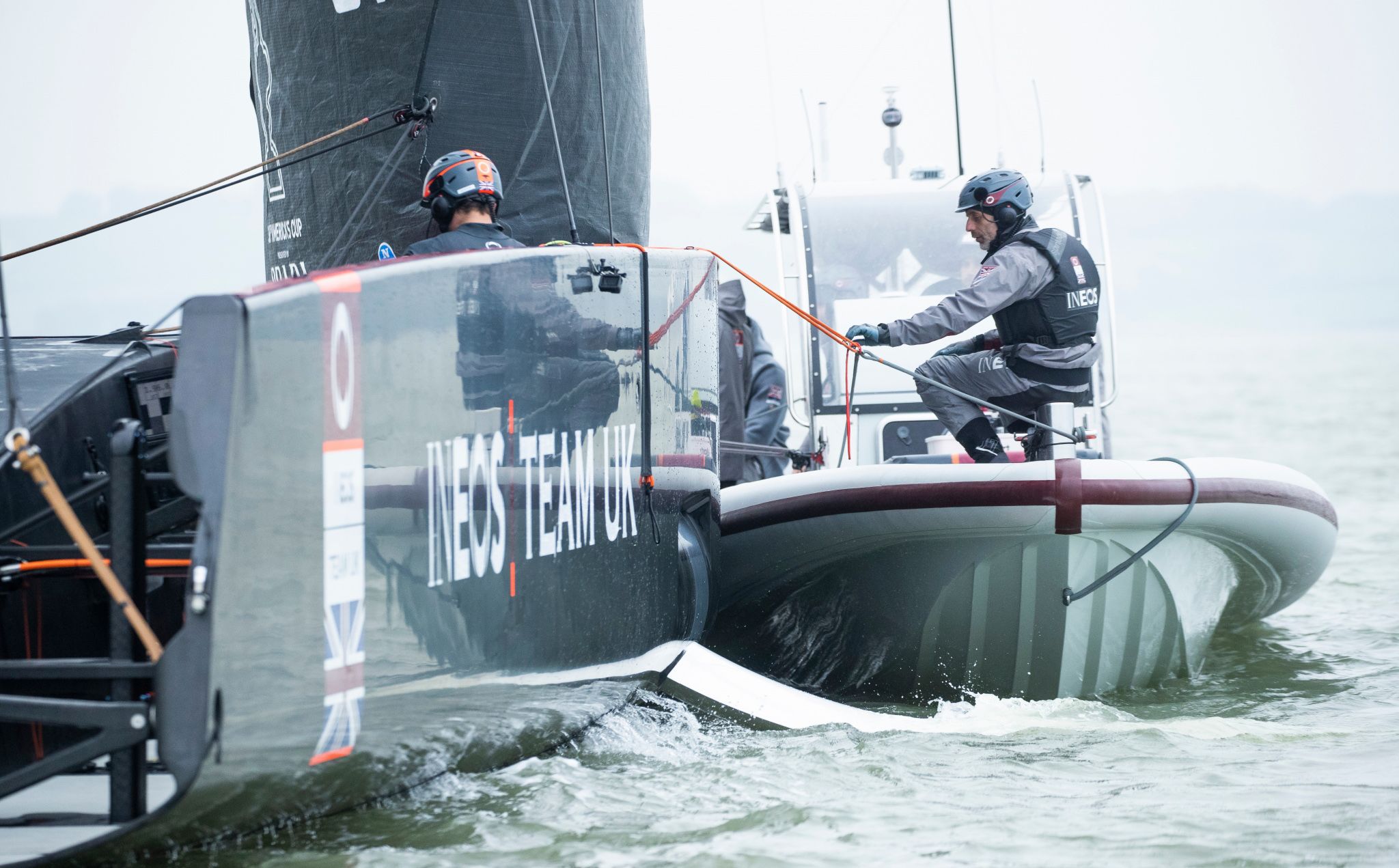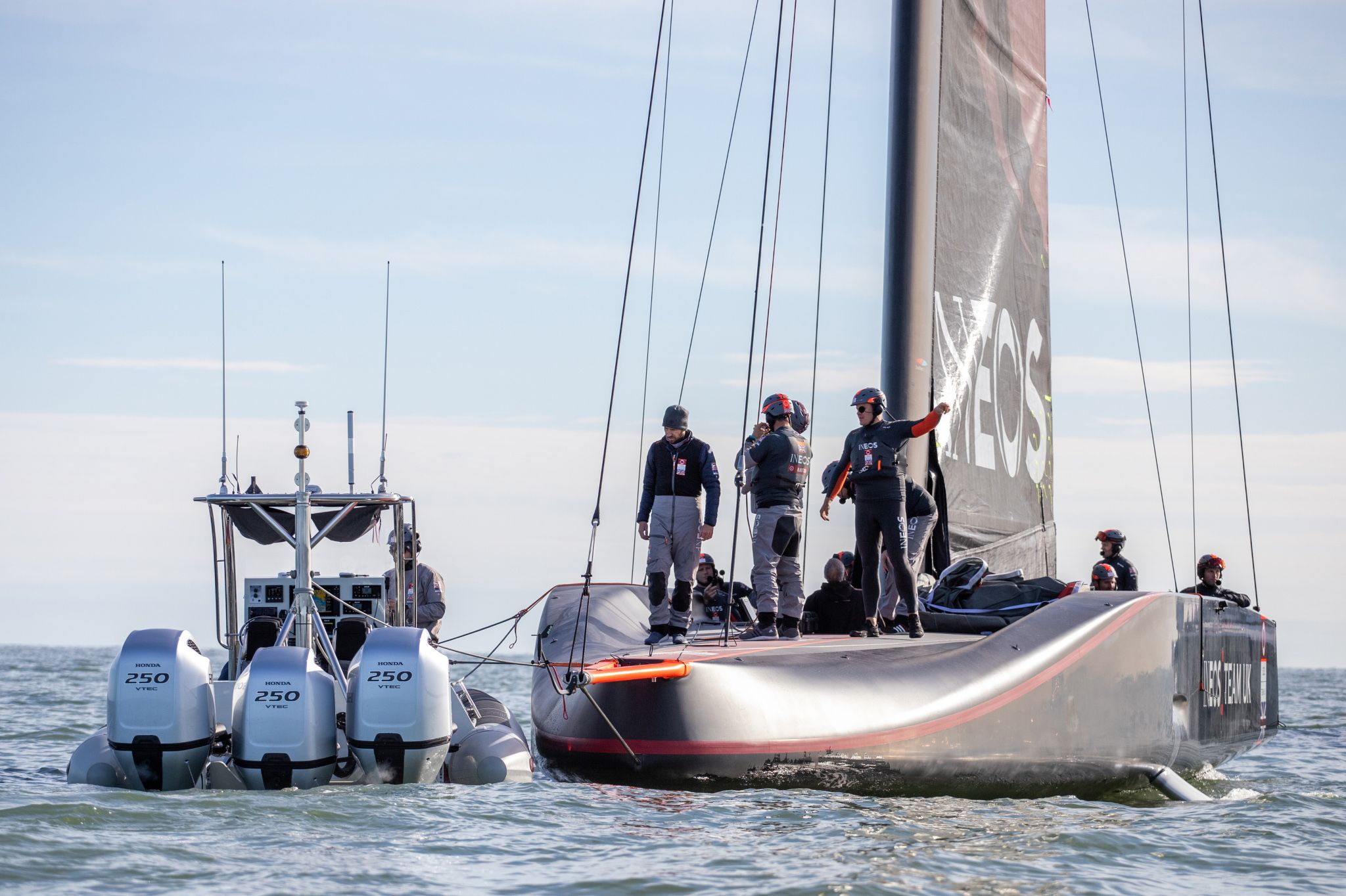 What's all this got to do with Honda?
The new America's Cup boat, dubbed the AC75 flies above the water on hydrofoils, wings, and has a top speed approaching 60knots. A speed that the team's support boats will need to better if the team's engineers are to do their jobs of monitoring performance and structural integrity and to keep the crew safe. When these boats crash down off their foils they can come down very hard.
It will take something special in the world of powerboating to do that job – carrying engineers, safety divers, communications and computer hardware, maintenance and test equipment and spare sails around at speeds normally reserved for professional powerboat racing. 
And that's where we come in, working with leading marine manufacturer Ribquest to build two new, technologically advanced support boats for INEOS TEAM UK, supplied by the Hendy Group. The boat is a Ribquest Velocity, 11.6 meters long and 2.9 meters wide, weighing just 3.5 tons and capable of speeds in excess of 60knots when powered with three BF250 Honda Marine Outboards.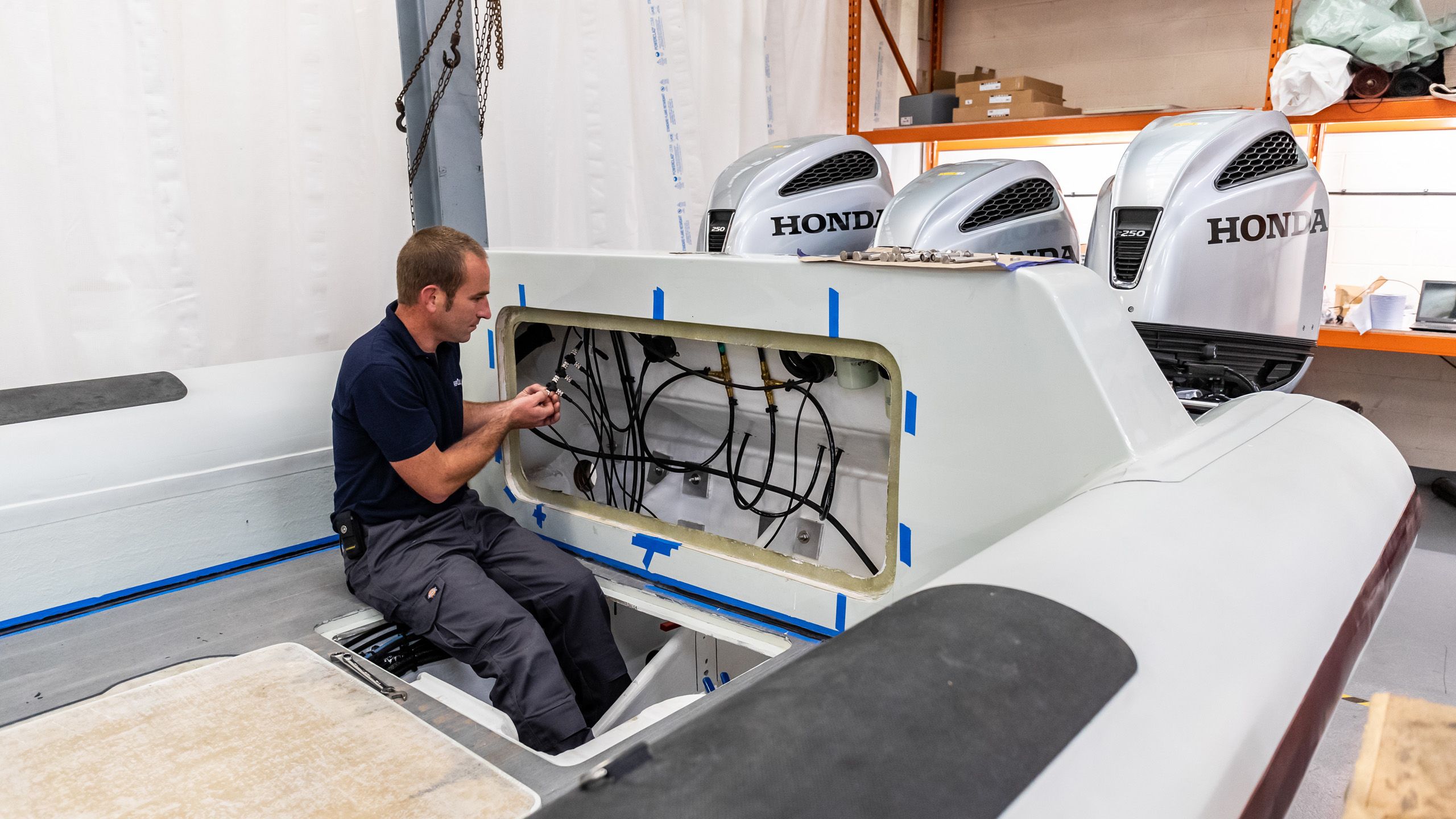 It's a lot of boat taking on a big job, as Jake Bishop, Support Fleet Manager at INEOS Team UK explained. "This is the first support boat for the race boat, it's going to get used for any close quarter manoeuvres, coming in and out of the harbour and also for any on the water emergencies. So if we have a capsize this boat will be the first response to get in and sort that out. The new America's Cup boat is going to be reaching between 50 and 60 knots so for these support boats we should be seeing 60 plus knots which should enable us to keep up with them.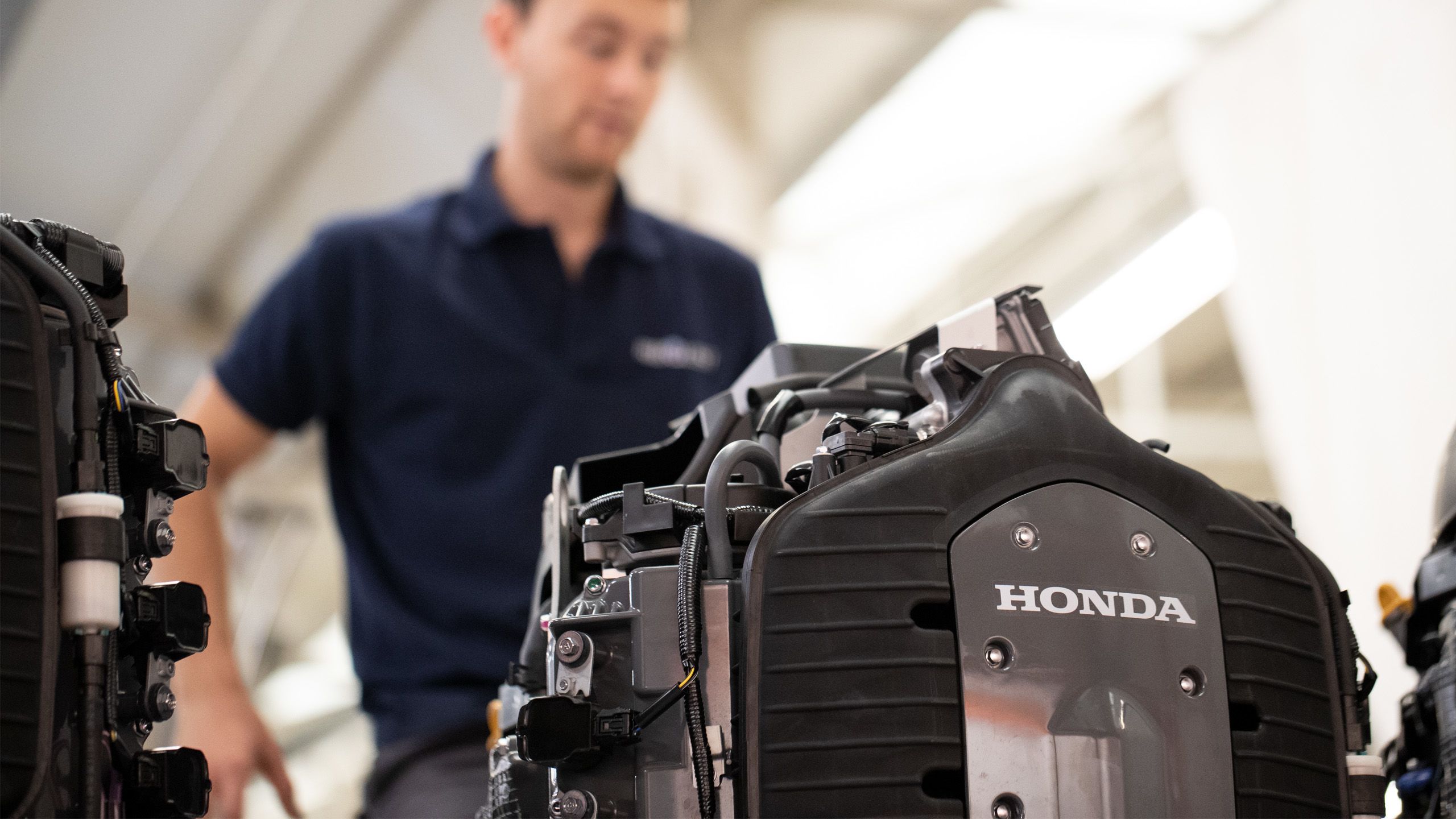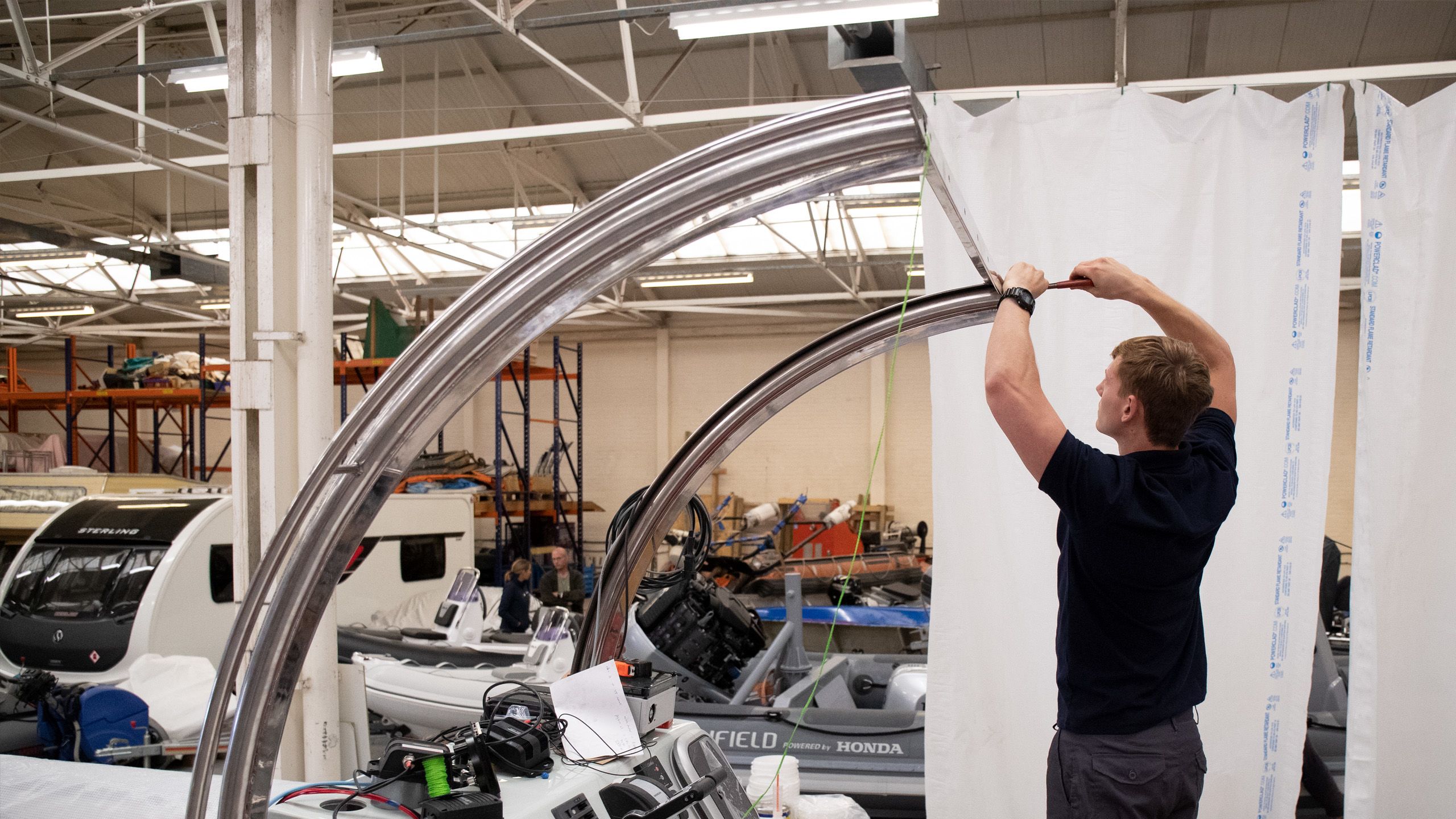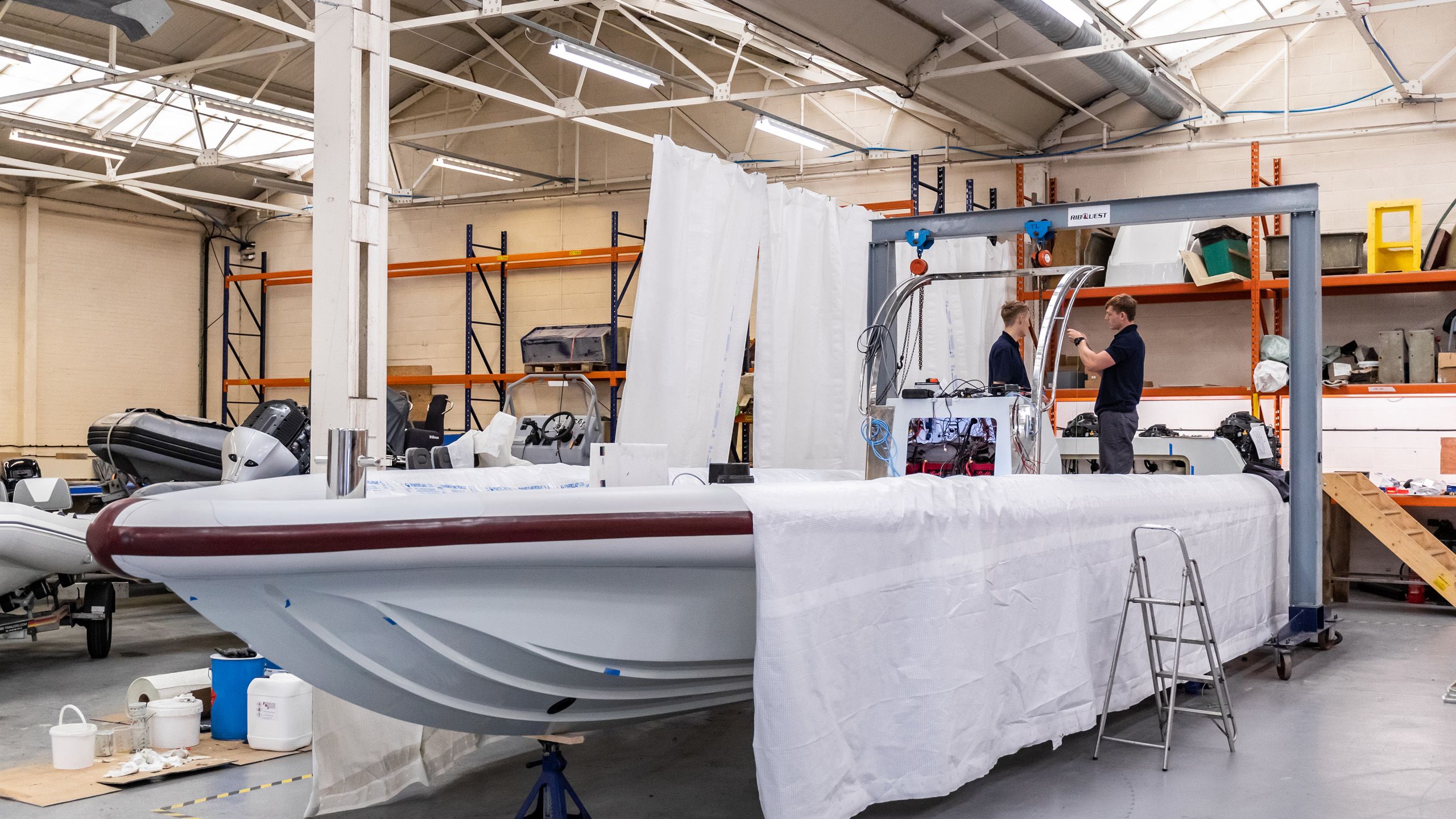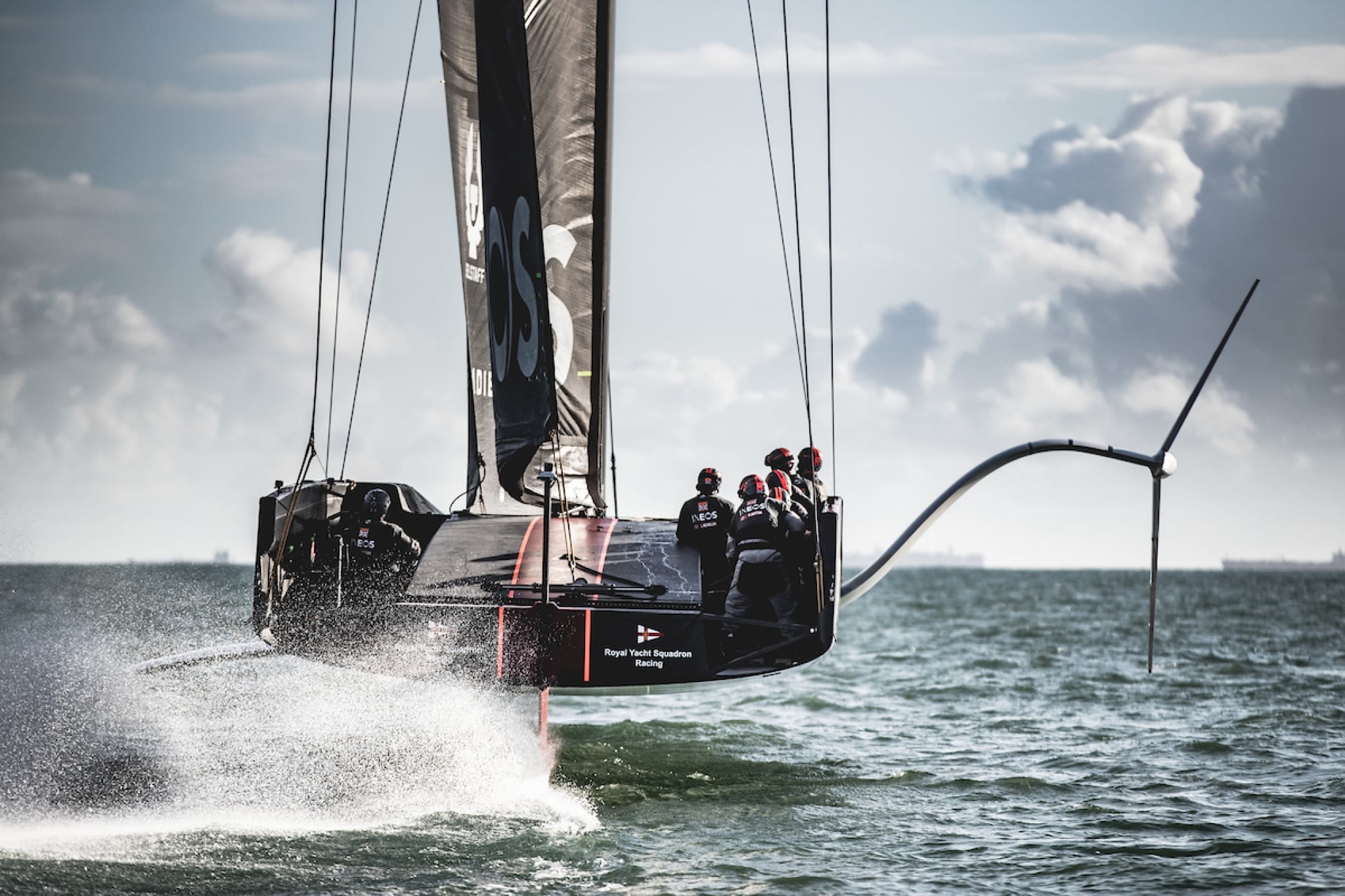 "We've chosen to partner with Honda for our engine package, because they managed to step forward and offer a level of support that's unmatched by all the other brands, and we're really excited about working with them," said Bishop.
"We've worked with Honda before on a number of projects. Honda are a great company, a very, very reliable product, a proven product and a great company to work with," added Graham Lawton, Managing Director of Ribquest. "The technical basis of the Velocity hull is built on a stepped hull design, race technology that's actually been brought forward into the public sector, scaled to a point where we can still prove the load carrying capability and speed achievable."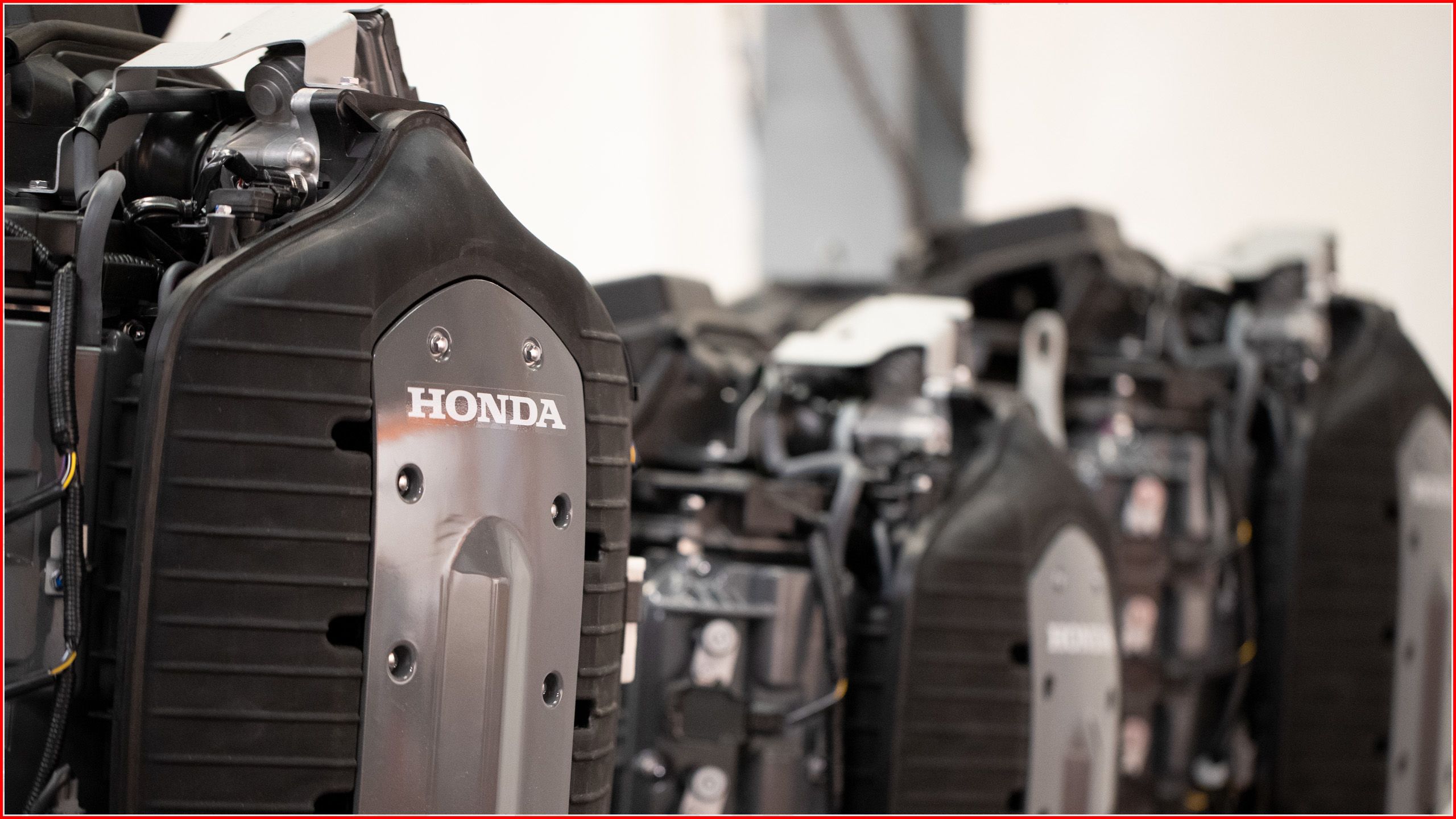 The two boats will each carry 700L of fuel, and the expectation is that they will have a range with the three Honda engines of 700nm – more than enough for a day's sailing, even at the speed that the AC75 will sail. "This is something that's achievable with the special features of the Honda product," said Lawton, referring to the VTEC technology and highly efficient lean burn control of the ECOmo system.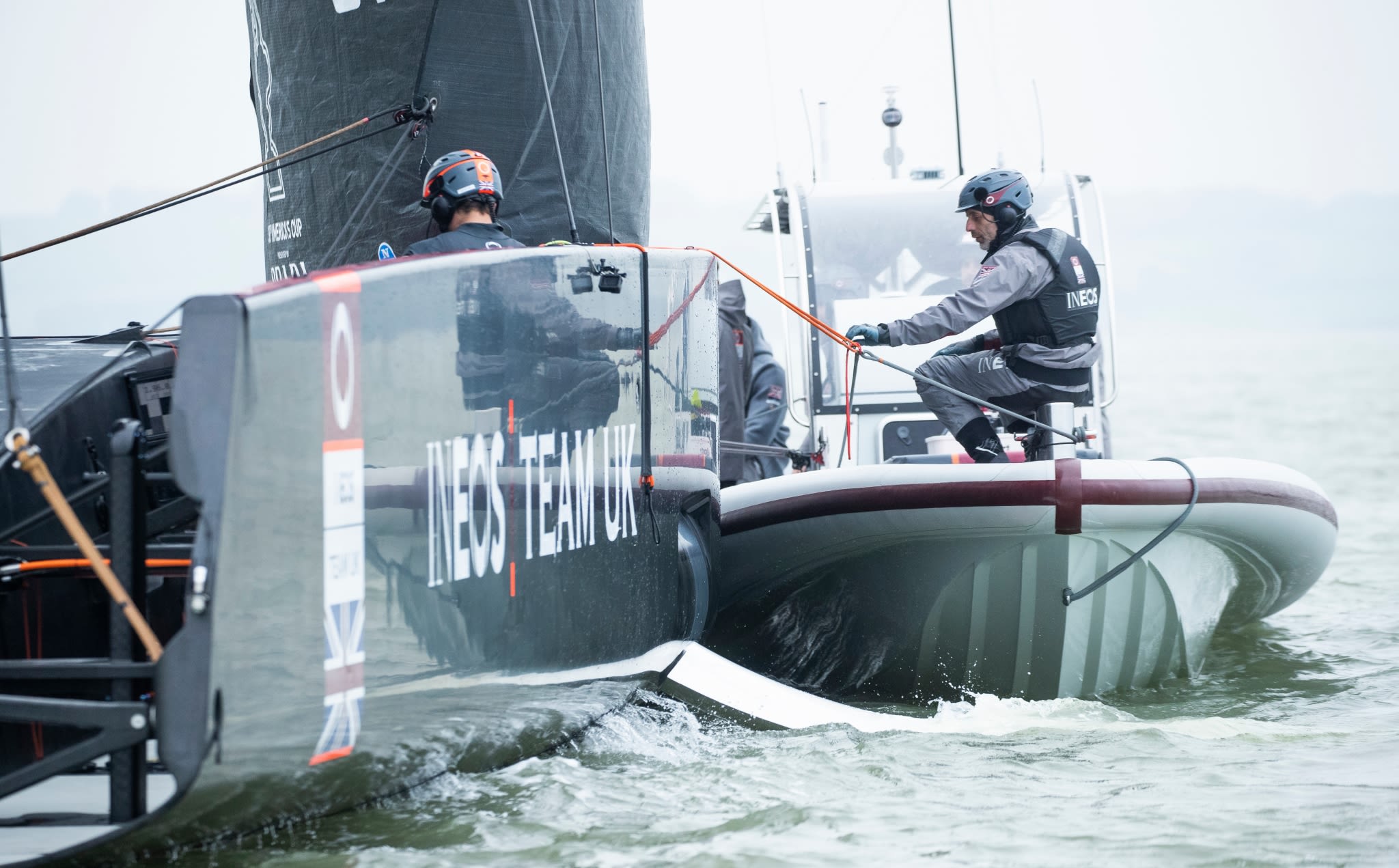 "Ribquest has always been about pushing the boundaries of technology in our sector of the marine industry. It's very important to Ribquest that we've been chosen by INEOS Team UK to bring that technology to create a boat with these technical specifications. The project has been a great challenge for us and also for Honda. The technical specifications of the boat and the role and capabilities needed here is something that's not been achieved before," concluded Lawton. 
Let's hope that's an omen for something else that's not been achieved before either – winning the America's Cup for Britain.