CBR1000RR
Fireblade
Total Control
Race technology and total control.
Total Control is at the heart of every CBR1000RR Fireblade; the fine balance between incredible engine performance and lightweight, pinpoint chassis that's exhilarating on the road and impressively fast on the track.

Evolution of a legend
21 years of the CBR1000RR Fireblade has seen many changes in the Super Sport arena, many that it set in motion. But the constant of Total Control has ensured a focus purely on what the rider needs to get the ultimate enjoyment and excitement from every second spent riding a CBR1000RR Fireblade.
The CBR1000RR Fireblade represents the distillation of raw power into its most usable form. It is the most complete open-class Super Sport machine money can buy – and equally happy on road or racetrack.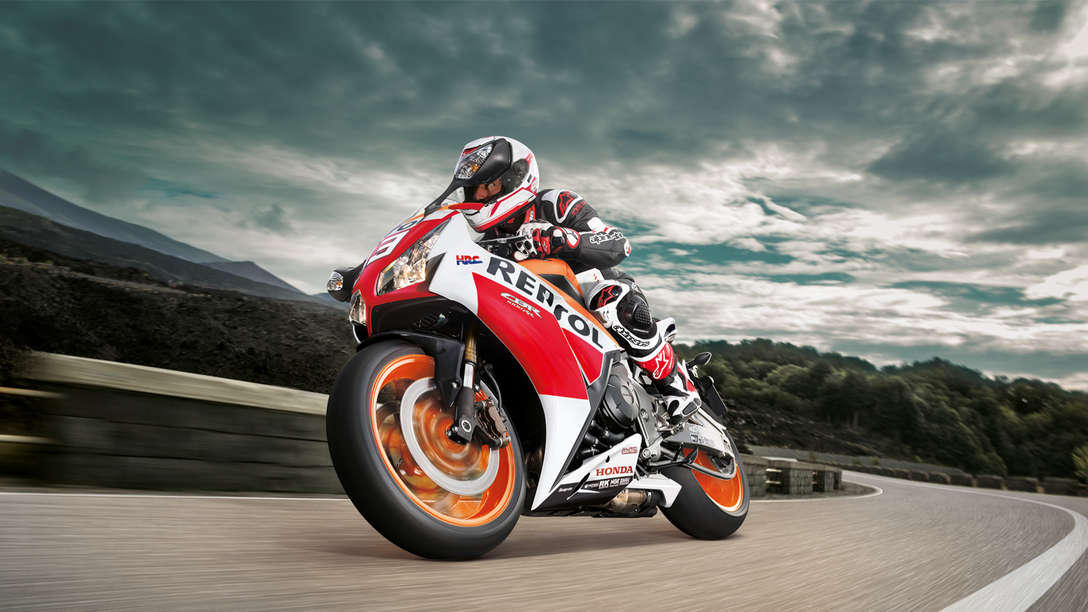 More choice
| | | | |
| --- | --- | --- | --- |
CBR1000RR Fireblade Black Special Edition
CBR1000RR Black Special Edition Windscreen

High windscreen (smoked) black tinted and 27mm higher than standard offering protection without compromising manoeuvrability.

Hugger

Carbon fibre rear hugger protects the shock absorber from dirt splashed from the rear.

Levers

Limited Edition Black Gilles FX Levers with Honda Racing etching and Gilles Moto GP lever guard (clutch and front brake) as standard.

Wave Discs

Galfer stainless steel laser cut front wave discs are designed to reduce weight, increase braking power and improve heat dissipation. The lightweight alloy centre is hard anodised for a lasting finish.
Previous
Next
/
Lightweight cast aluminium 12-spoke wheels provide constant rigidity, working directly with the suspension for enhanced feedback.


Dual 320mm floating discs are worked by radial-mount four-piston brake calipers dealing out impressive power. Specifically mapped eC-ABS is optional and adds Combined ABS braking to a Super Sport road riding experience.

The dash features multi-function LCD instrumentation. Everything you need is available in an instant, and a four-mode lap-timer makes recording data easy.


Showa's Balance Free Rear Cushion (BFRC) shock uses no internal valves; damping force is generated by oil passing through a separate component. The result is consistent and accurate damping in all situations and elevated grip you can feel from the rear tyre.

Previous
Next
/
The power of balance
The CBR1000RR Fireblade's 999.8cc inline four-cylinder engine has exactly the same upgrades to its cylinder head as the CBR1000RR Fireblade SP, increasing peak power by 2kW to 133kW for extremely responsive acceleration. Mid-range torque is lifted with new 35mm exhaust downpipes, and a link pipe between 2 and 3 cylinders balances pressure. Remapped PGM-DSFI results in crisp throttle feel and precise power delivery; the assisted slipper-clutch aids stability by reducing back-torque to the rear wheel under hard downshifting.

Keep performing at the highest level, keep it 100% Honda
Every part of your Honda has been designed, built and tested to our most exacting standards. Just like every single genuine Honda accessory, which has been designed and tested in precisely the same way, meaning you are guaranteed a perfect fit and a perfectly integrated design. You also have a comprehensive range to choose from, so not only can you make the most of your Honda, you can do it without compromise.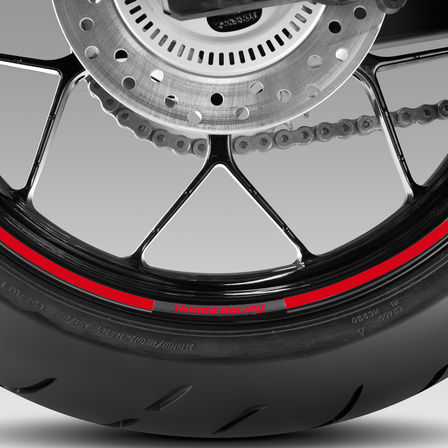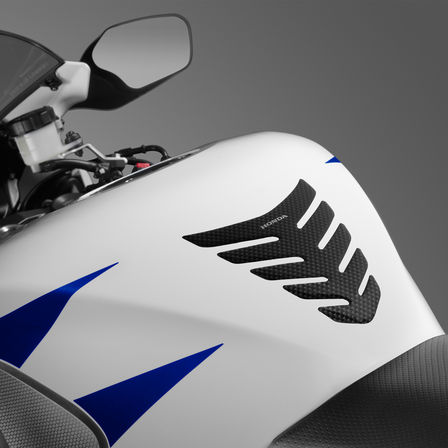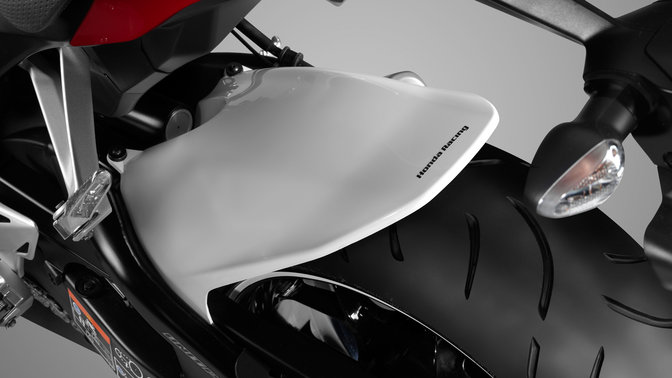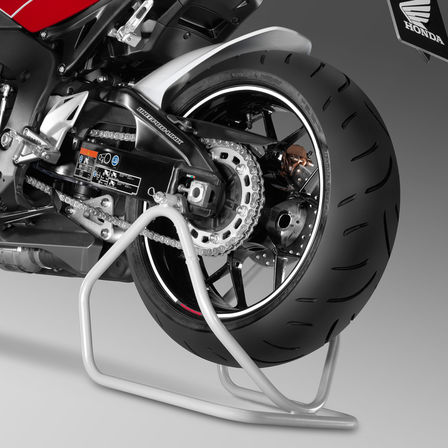 The Full Sports Pack
The Full Sport Pack* has been tailored to offer an all-round package that balances on-track performance and on-road comfort. At a glance, the rear sports hugger and rear seat cowl deliver further visual refinement to celebrate the increase in power of the 2014 CBR1000RR Fireblade. Audible enhancement through the Akrapovic exhaust** and wind protection from the high windscreen complete the refinements developed with Total Control in mind.
*The Full Sport Pack is optional.
**The Akrapovic Exhaust is an optional feature of the Full Sport Pack and must be purchased separately.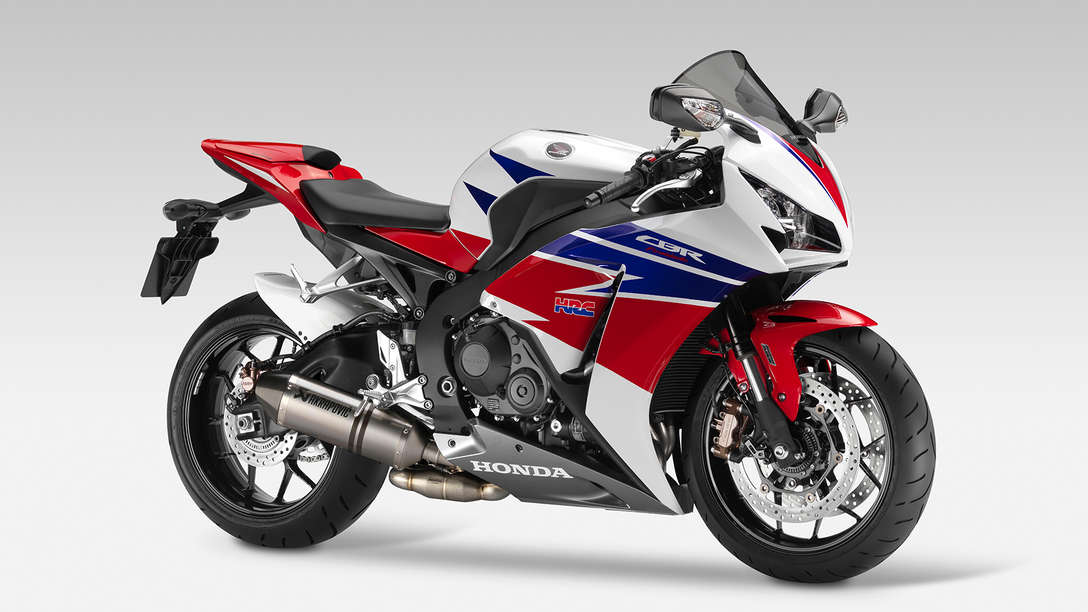 The flame never dies
The concept hasn't changed.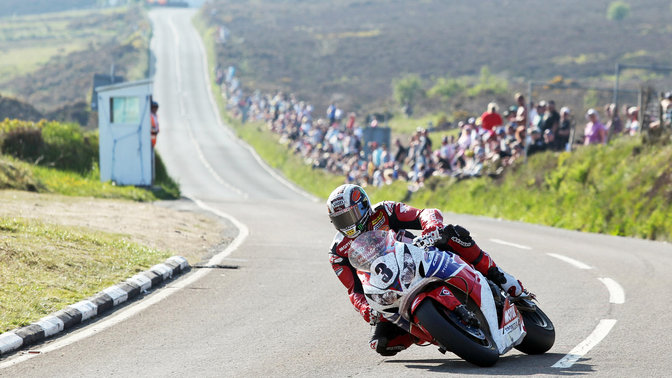 Winning the 2013 Senior, John McGuinness on the Fireblade at Creg-ny-Baa.
That's why we continually dominate road races like the Isle of Man TT where the CBR1000RR Fireblade took the top three places in the 2013 Superbike race.
Today, the Fireblade delivers advanced power, balance and handling, with the development team concentrating their efforts on the chassis to enhance riding enjoyment even further. But don't let our team riders have all the fun - get out there and try one for yourself.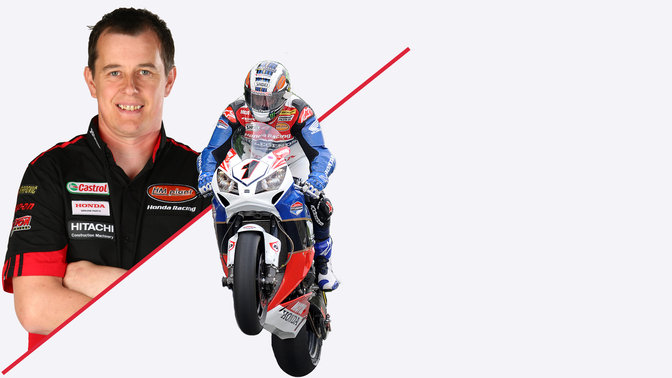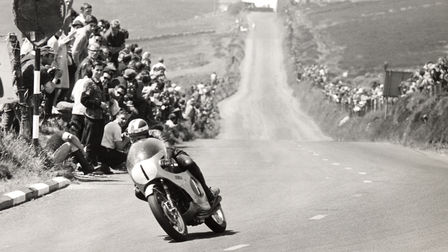 Winning the 1966 world title, Mike Hailwood on the shrieking RC166.