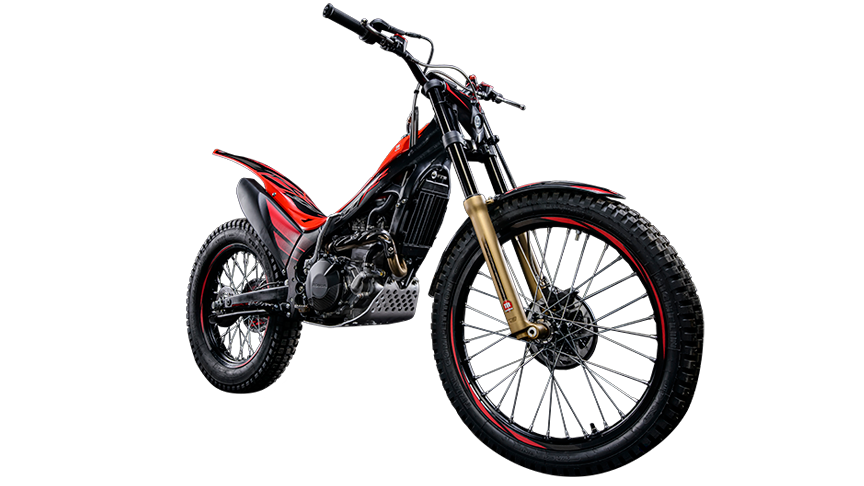 Montesa
Cota 300RR
Race Ready.
Last season, Montesa expanded its line up with an all new trial model, the Montesa Cota 300RR, a racing orientated motorcycle created for the brand's most demanding customers and known for its exclusiveness. This year, the Cota 300RR's has more improvements to make it more race ready.
Next Level
To create a more desirable power curve we have made some key changes. The piston now has three rings instead of two, increasing durability, and the new ECU maps give an improved engine response. Then there's our PGM-FI Electronic Injection System, with two switchable modes for different conditions. Mode 1 is useful in conditions of low traction, whilst mode 2 is used for maximum power. We've also worked to reduce engine braking by incorporating a crankcase gas decompressing system, the result is a bike with a lighter feel that is easier to control.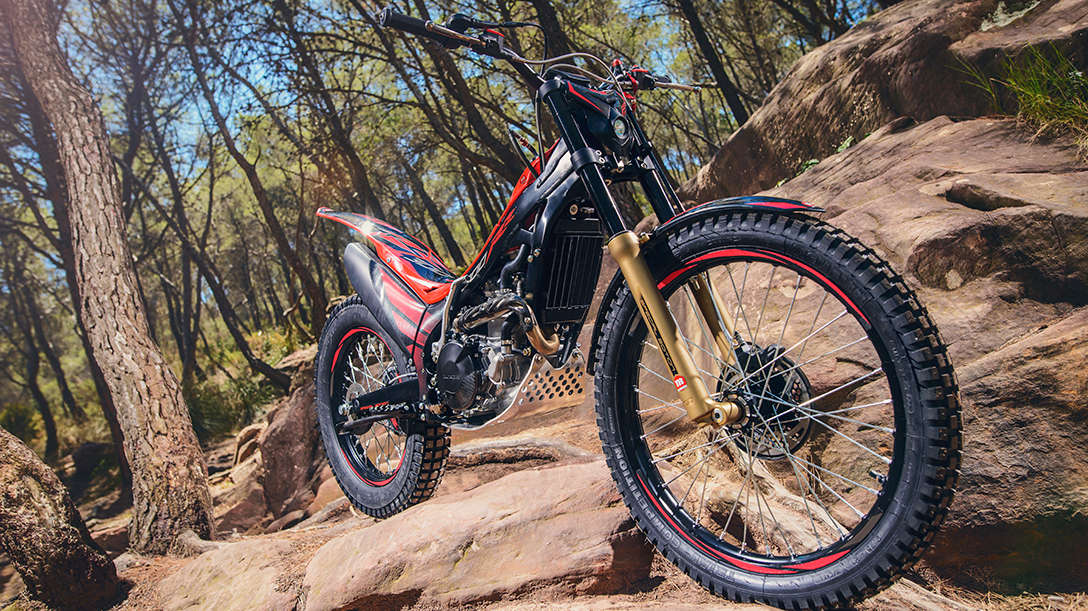 Take Control
Chassis and Suspension
One of the most important improvements in this area is the new TECH fork settings, which now provide better shock absorption. The compression stop of the Showa rear suspension has been improved to offer even better feel and responsiveness. The Cota 300RR continues to use the Michelin X11 tyres with light mechanised aluminium hubs & rims, resulting in outstanding traction and lightweight feel. All of these make the new Cota 300RR even more stable.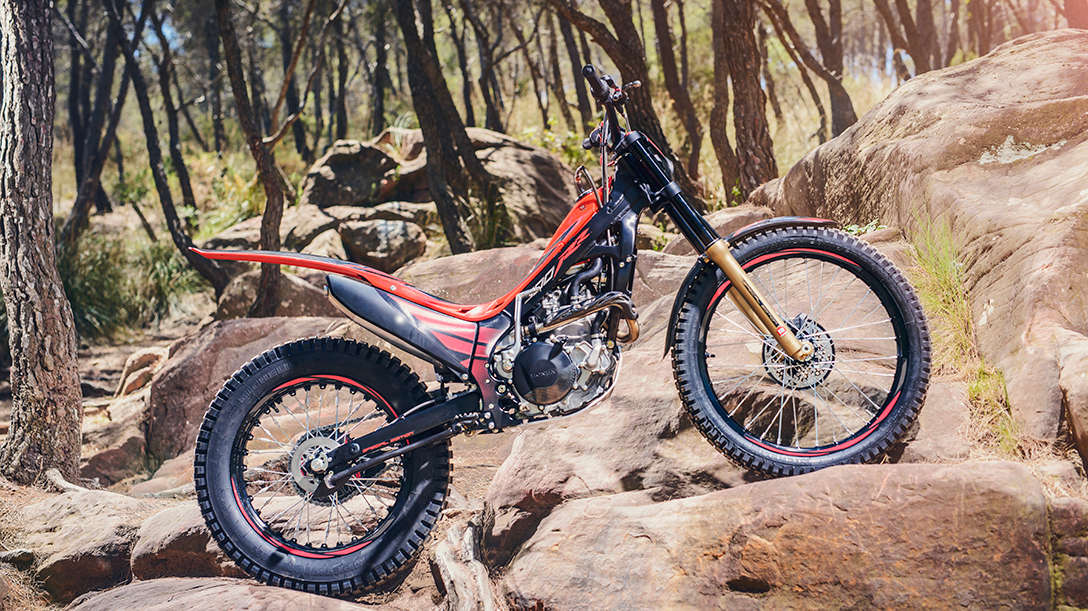 Advanced Technology
High quality equipment
The Montesa Cota 300RR offers high quality equipment, like the advanced ignition system when the motorcycle is laying on the ground or when it is at an inclination greater than 65 degrees for more than 7 seconds. This device minimises the rider's exposure to risk as well as protecting the engine.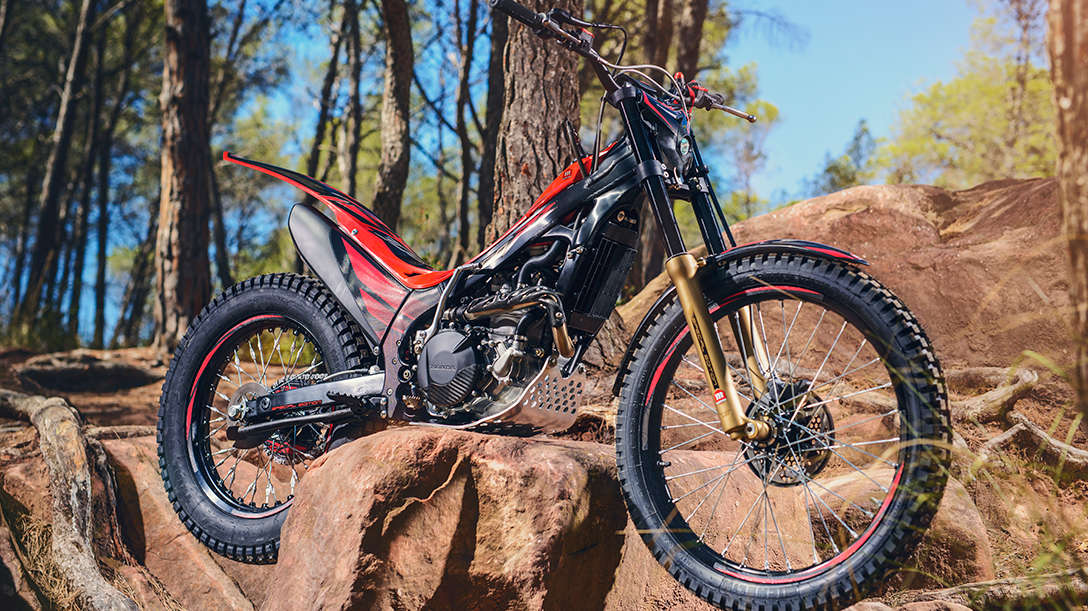 Take a closer look
The Montesa Cota 300RR has been developed with a focus on enhancing power and light weight design to give you added precision and control whilst competing.
Competition Ready Machine

The Cota 300RR is fitted with an engine based on the one used in Trial World Championships.

Michelin XII Tyres

The premium quality of the Montesa Cota 300RR is also apparent in its Michelin XII tyres, aluminium hubs, frame and swing arm all carefully designed to reduce weight and deliver precision performance.

New Piston Design

For 2017 the piston head has been completely redesigned. It now features a flatter top and three piston rings instead of two, improving the seal in the combustion chamber for more power at low rpm and an increase in efficiency and durability.

Enhanced ECU

An enhanced ECU is equipped with new switchable ignition mapping giving the rider the ability to optimise power plant performance depending on the traction available.
Previous
Next
/