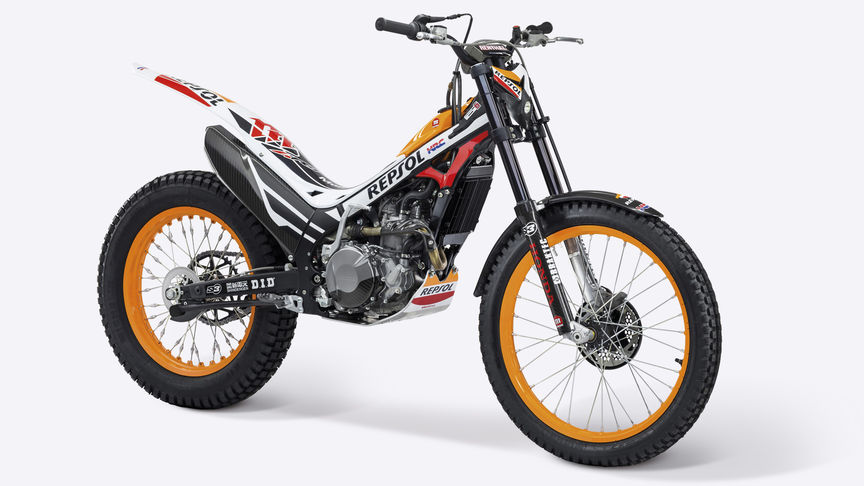 New 2015
Honda Cota 4RT
Revolution on two wheels.
The Montesa Honda Cota 4RT began a revolution in the trials arena since its introduction in 2006, bringing the environmental benefits of four-stroke technology, along with strong power and torque delivery, to a world previously dominated by two-stroke machinery.

Step up
The journey goes on.
When things start to get more competitive you need a bike that can step up with you. The new Cota 4RT260 features a major improvement to its suspension technology at a more affordable price. The 4RT260 also boasts a revised fuel injection and ignition map in its 260cc engine for improved traction, especially on difficult terrain, and better throttle control. Engine braking has also been minimised to make the bike feel lighter and easier to control.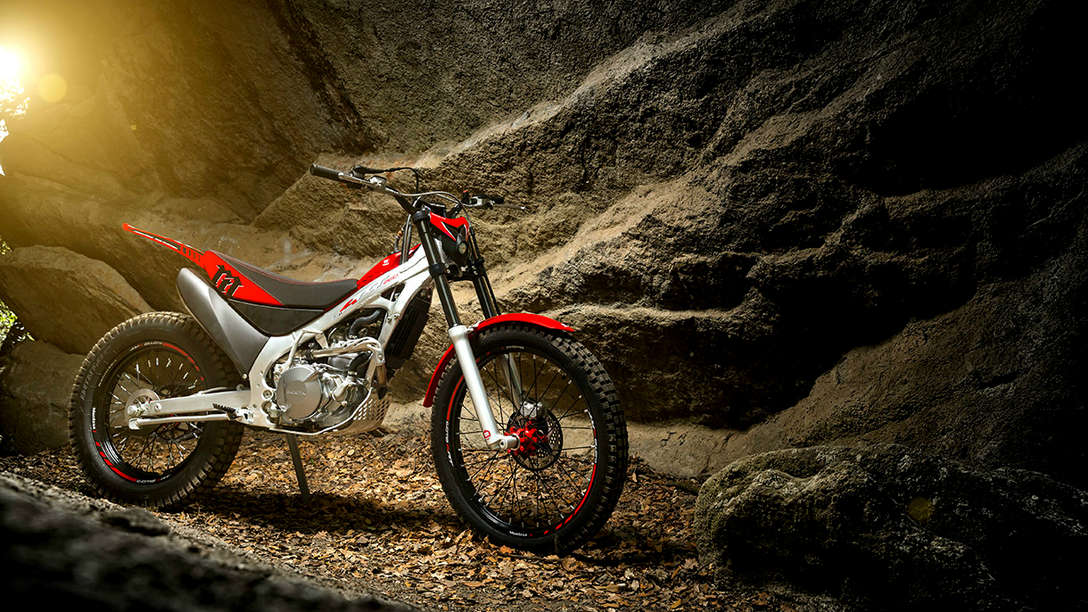 Take a closer look
The Montesa Honda Cota 4RT has always been recognized for its exclusive technological features, as well as for being a model of superior quality and proven reliability.
The engineers at Montesa Honda have made further improvements to the crankcase gas decompression system which results in even less engine braking than the 15YM making the bike feel lighter and easier to control.

The innovations of the Cota 4RT are also apparent in its chassis, with the adoption of an aluminium frame.

Exclusive to the UK, the Full Power version the bike is now fitted with a double ignition map which is operated via a switch on the handlebar. This allows the rider to select a map for high grip conditions, and another for low grip conditions.

The tyres have been upgraded to the latest Dunlop D803GP tyres, capable of incredible traction making the motorcycle more responsive and further reducing to the weight on the front axle.
Previous
Next
/
More choice
Honda (UK) has announced two new 2015 versions of the Montesa Honda Cota 4RT trials machines.
| | |
| --- | --- |