Get a grip on Winter
Using the right tyres for the right conditions will give you peace of mind and make each journey you make a little safer.
WINTER TYRES
Around about the time you get out your winter coat, it's worth thinking about your tyres too. The cold, wet weather will have an impact on the performance of your regular tyres. You may notice reduced traction, higher fuel consumption and increased noise.
Our winter tyres are made from specially formulated compounds that stay softer in lower temperatures, meaning a better grip on the road. Tests show they can improve stopping distances by up to 30%.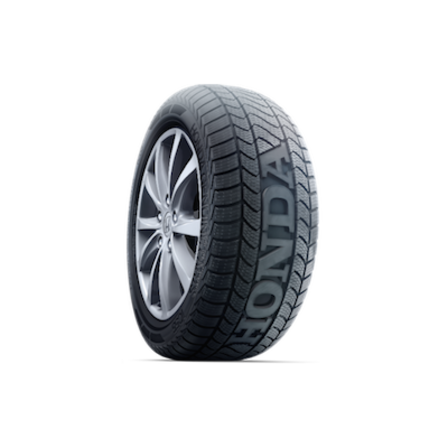 A few things to remember
Use your winter tyres from October to March, when temperatures are drop to below 7°C.
Don't wear them out by using them all year round.
Store them in a dry, cool, dark place away from sunlight. Some Honda dealers offer a storage service – just ask.
Contact your local dealer