Close

Road salt, traffic film, strong detergents and the weather are just some of the hazards that can diminish your car's beautiful finish. And that's just on the outside. Things can get just as messy on the inside too, especially with young children. 
Autoglym LifeShine's paintwork protection features Carbon Shield TechnologyTM – it produces superior depth of colour and shine and creates a tough, protective coating on vehicle paintwork for maximum resistance to environmental hazards. Upholstery is protected from marks and stains, while glass is coated to improve visibility for safer driving.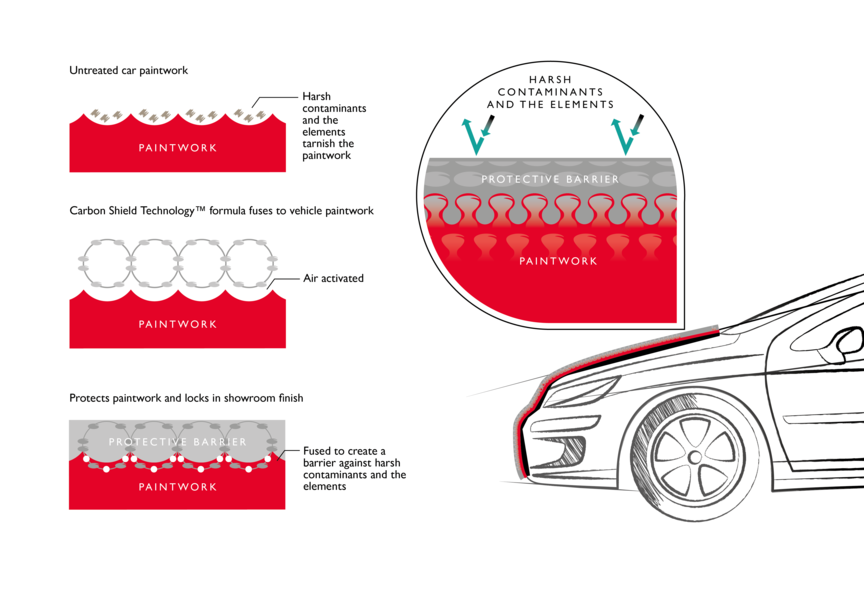 Locks in colour and shine
Paintwork is professionally treated with a unique protective coating, featuring Carbon Shield TechnologyTM.
This protective coating enhances the paintwork's colour and shine and ensures maximum resistance to environmental hazards, even in the most severe weather conditions.
The water-repellent coating is easy to keep clean and maintains a deep, glossy shine.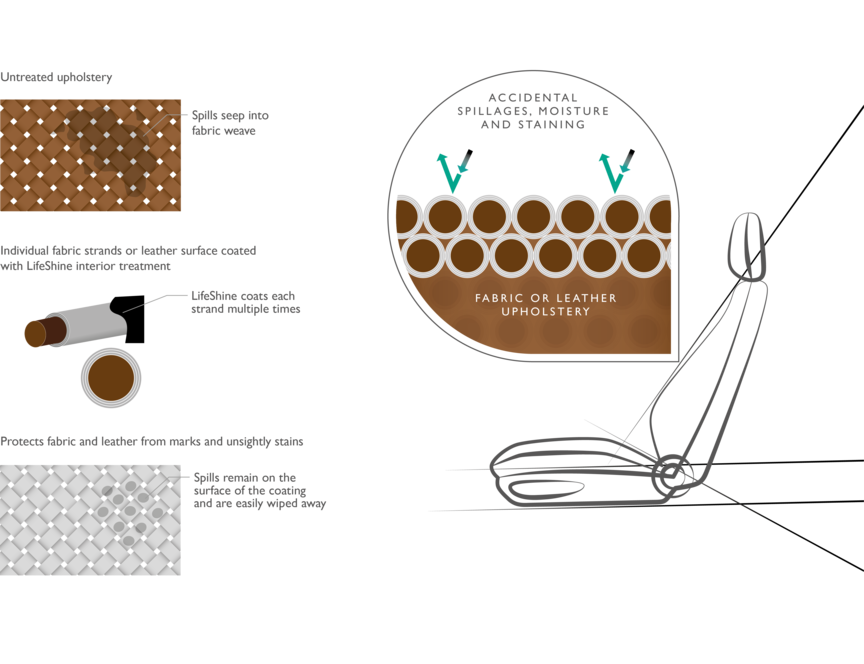 Protects from permanent stains
A highly durable sealant is professionally applied to interior upholstery, protecting against spills and stains.
LifeShine's interior treatment coats each and every strand of your car's upholstery multiple times to create a barrier around fabric and leather. Spills and moisture are kept locked out of your car's seating and carpets, and are easily wiped away if any accidents do occur. The result is a pristine car, inside and out.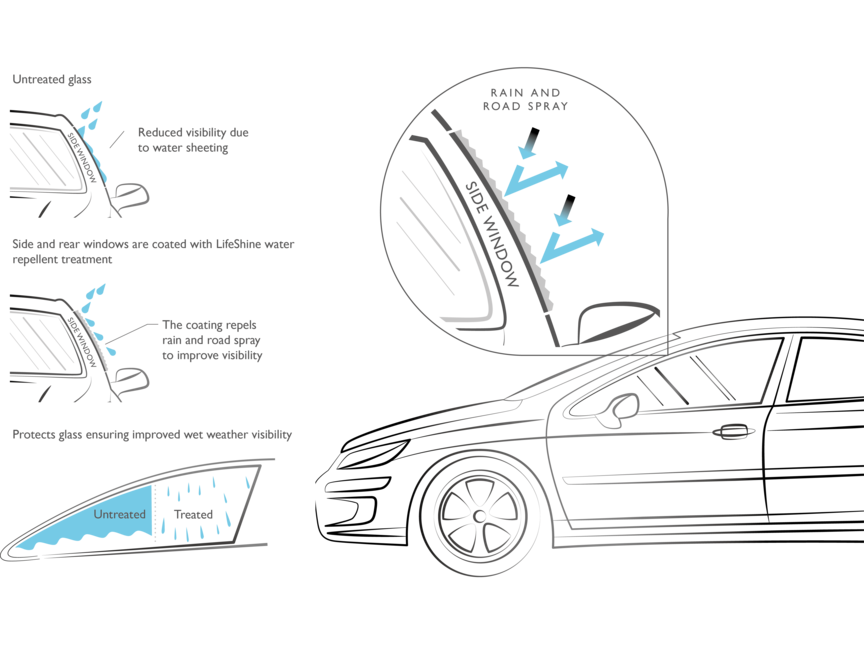 For improved wet weather visibility
A glass treatment is professionally applied to exterior side and rear windows. It creates a water-repellent barrier that is highly durable, optically clear and easy to clean.
As you drive, the raindrops roll off to improve wet-weather visibility for safer driving conditions.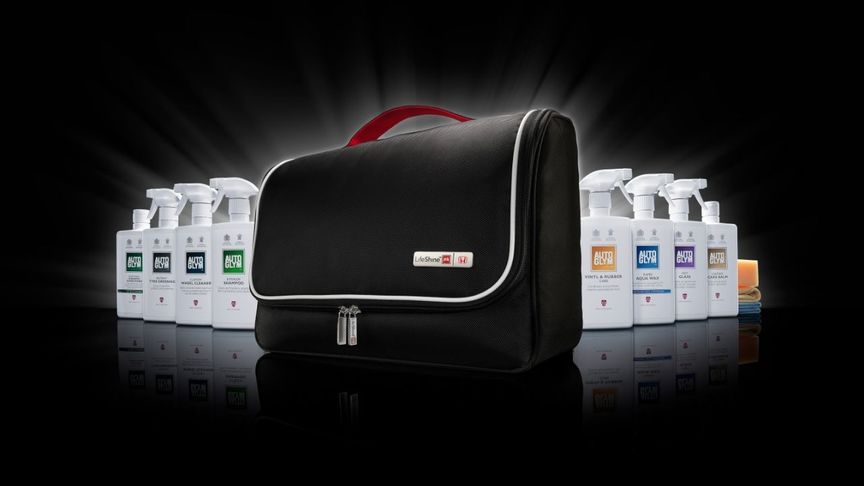 Maintenance made easy
Once our trained technicians have applied the professional LifeShine treatment to your car, we'll provide you with a complimentary aftercare kit for a lifetime of superior shine. Produced by the car care experts, this collection of premium Autoglym products gives you everything you need to maintain perfection with ease.
• Contains premium car care products from the award-winning Autoglym range.
• Helps to maintain the vehicle in top condition and maximise the effects of the LifeShine treatment.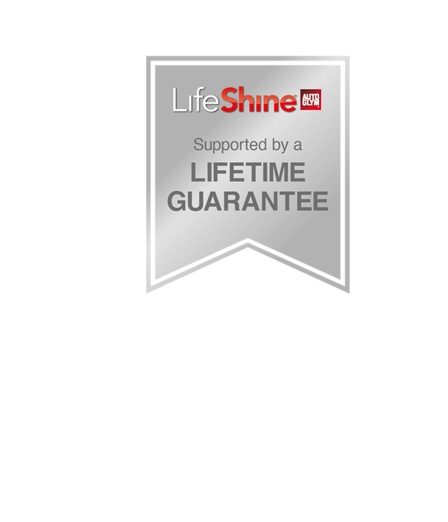 GUARANTEE
With the LifeShine system, you'll also receive a lifetime guarantee.
Subject to reasonable ongoing care, your vehicle will remain in top condition, but the comprehensive guarantee* provides complete peace of mind for as long as you own the vehicle.
You'll be provided with instructions on how to register your guarantee, and all queries are handled by Autoglym's Customer Care team, supported by a national team of Technical Service Specialists.