Civic 5 Door Performance
It dares you to drive
The Honda Civic 5 door not only has the space to be flexible, but has a real capacity for performance too.
Generating power
Lighter and more efficient, they're the next generation engines.
Our latest Civic has the performance to match its sporty looks. You can choose between the two refined petrol engines, the powerful 182PS 1.5 VTEC TURBO and 129PS 1.0 VTEC TURBO, and now our line-up is completed by the introduction of our punchy, new 120PS 1.6 i-DTEC diesel. Whichever one you choose, an exciting drive awaits.

An economical drive
Designed to deliver maximum power from a small capacity, they both feature our Earth Dreams Technology, which perfectly balances sports performance with economy. They really are high on thrills and low on fuel consumption.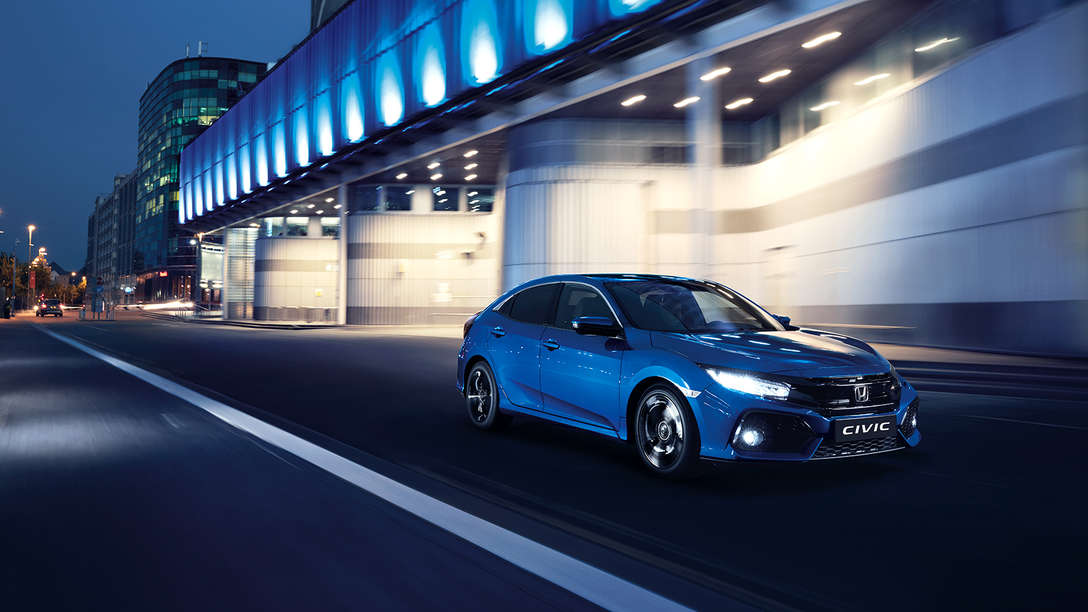 Pace yourself
However you drive, the Civic 5 door can provide the experience that suits you.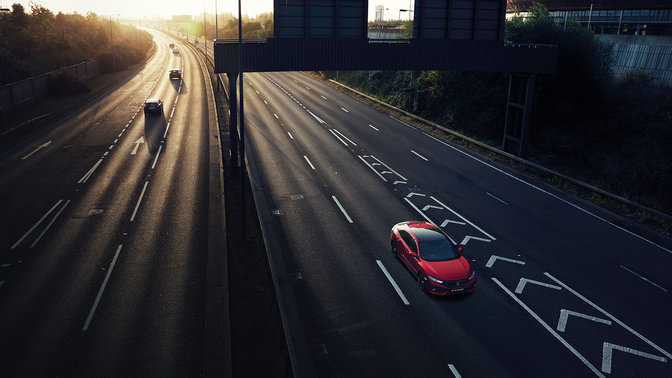 For those who like a real sporty feel there's a 6-speed manual gearbox. It will take you right through the rev range – just the way you want.
Take it easy
Then there's our new 7-speed CVT automatic transmission for a more relaxing drive. Strong, linear acceleration is the name of the game here, and if the mood takes you, opt for race-car-like control by using the steering wheel mounted paddles to change gear. The choice is yours.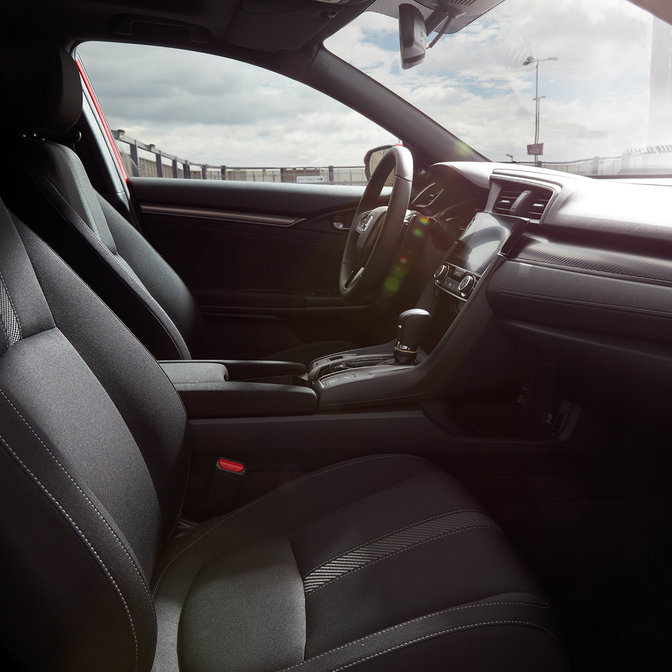 It's your eyes and ears
Honda SENSING is an advanced collection of safety features designed to keep you and your passengers safe.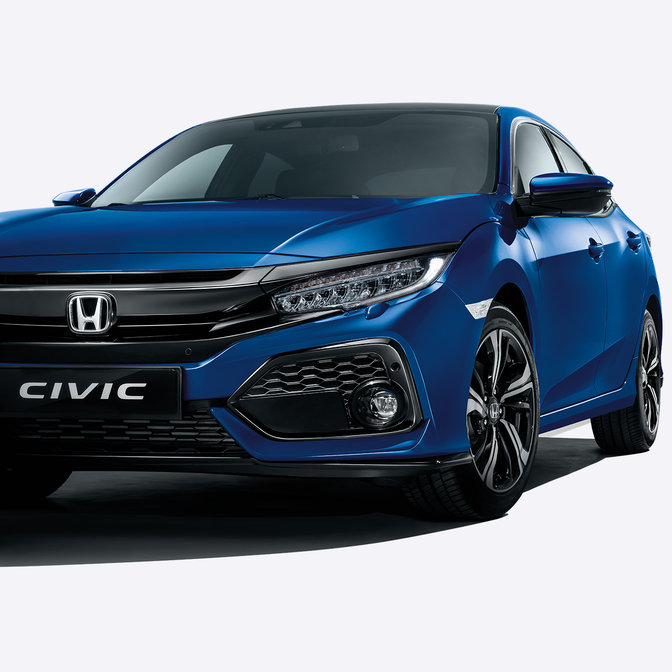 Collision Mitigation Braking System
If there is a possibility of a collision with a vehicle or a pedestrian this feature will alert you to the danger as well as reducing your speed to help minimise the severity of any impact.
Lane Departure Warning
If the car moves out of its lane without you activating the indicator, alerts will flash and sound to help bring the drift to your attention so you immediately correct it.
Road Departure Mitigation
A windscreen-mounted camera detects whether the car is veering off the road and uses the Electric Power Steering to apply subtle corrections to keep your vehicle in its lane. In certain conditions, it can also apply braking force.
Lane Keeping Assist System
Helps keep you in the middle of your lane and reduces the need for steering correction movements and driving effort; it provides a less stressful driving experience, particularly on the motorway.
Traffic Sign Recognition
The Traffic Sign Recognition System identifies traffic signs and relays this information to you via a visual display. Two signs can be displayed at any one time.
Intelligent Speed Limiter
Cleverly combines the existing adjustable speed limiter function with the Traffic Sign Recognition system. It automatically sets the speed limit to that which the Traffic Sign Recognition system detects.
Intelligent-Adaptive Cruise Control
This feature detects if a vehicle driving in an adjacent lane intends to cut in front of you and adjusts your speed in advance. It also helps you maintain the distance between you and the car in front, so you don't have to change your speed.
Adaptive Cruise Control with Low-Speed Following
This function maintains a set cruising speed and a safe following distance relative to the vehicle in front of you. If the detected vehicle comes to a stop, the function will decelerate and stop your car without you having to keep your foot on the brake.
DISCOVER HONDA SENSING
Feel connected
When you sit in the Civic you instantly become part of it.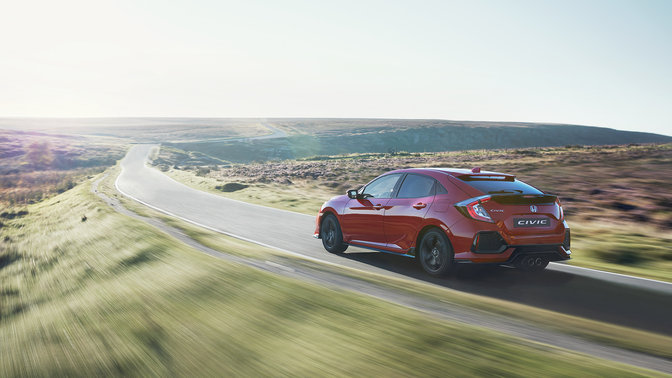 We've interrogated and rethought every aspect of the car to improve the Civic's agility. All this technology has been created to work together to produce what we believe is our most advanced and sporty Civic ever.
Fitting in
With its ergonomic driving position and new dual pinion steering system, the Civic provides excellent feedback and control, giving you an engaging driving experience.
Holding the road
The suspension has also been configured for purposeful and direct handling and features an independent Multi-Link system on the rear and a MacPherson strut set-up at the front.