Close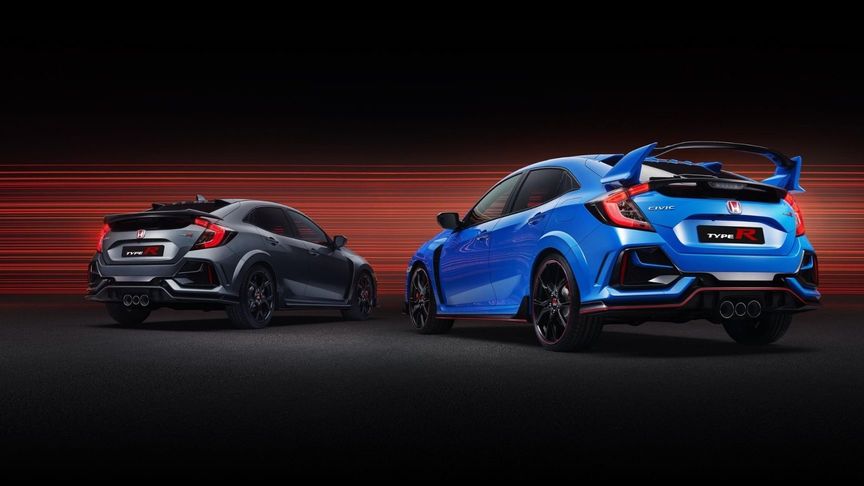 The Type R dynasty
The Civic Type R performance hot hatch was launched in Europe in 2001 and its reputation flourished sporting the red 'H' logo. Four generations later sees the arrival of the first Type R range: Type R GT and Type R Sport Line.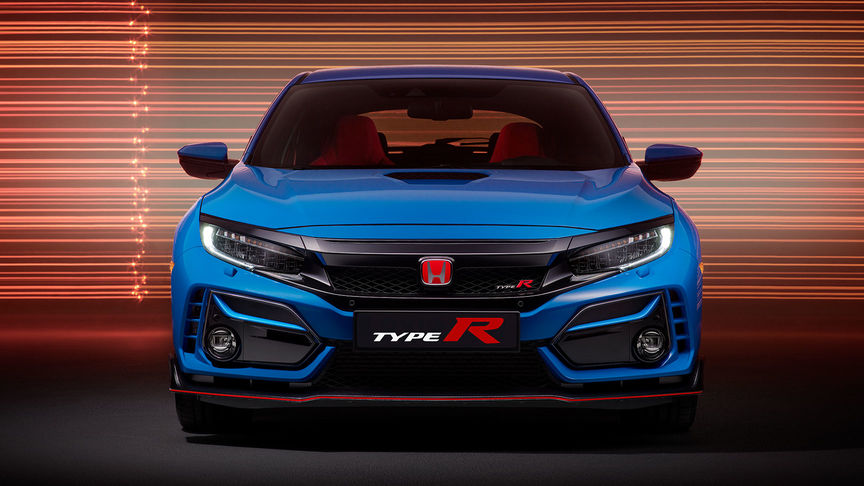 The face of change.
The Type R GT has a purposeful look. From the front, the lower deck and the newly designed air intake side grilles show off its racing roots.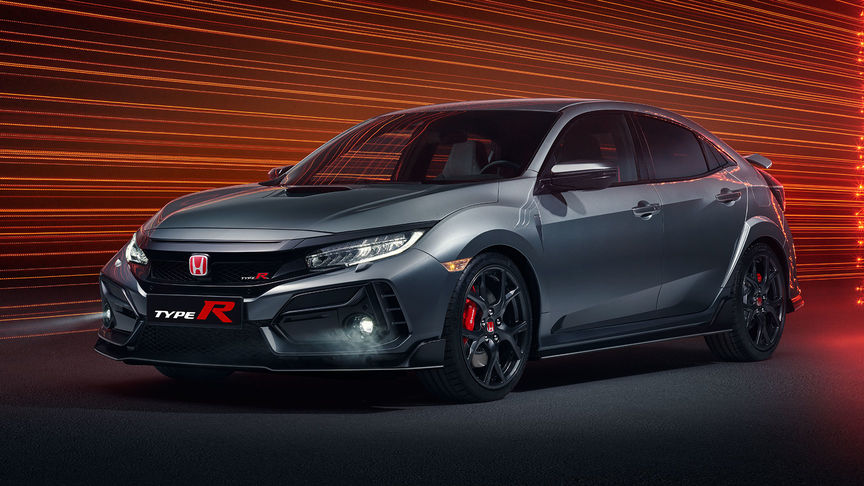 The perfect line
The Type R Sport Line flows from front to back. Advanced aerodynamics and a new bumper design present the uncompromising look of a car that loves to perform.
DIFFERENT TYPES, BOTH TYPE R
Check out the resemblance between the Type R GT and the Type R Sport Line.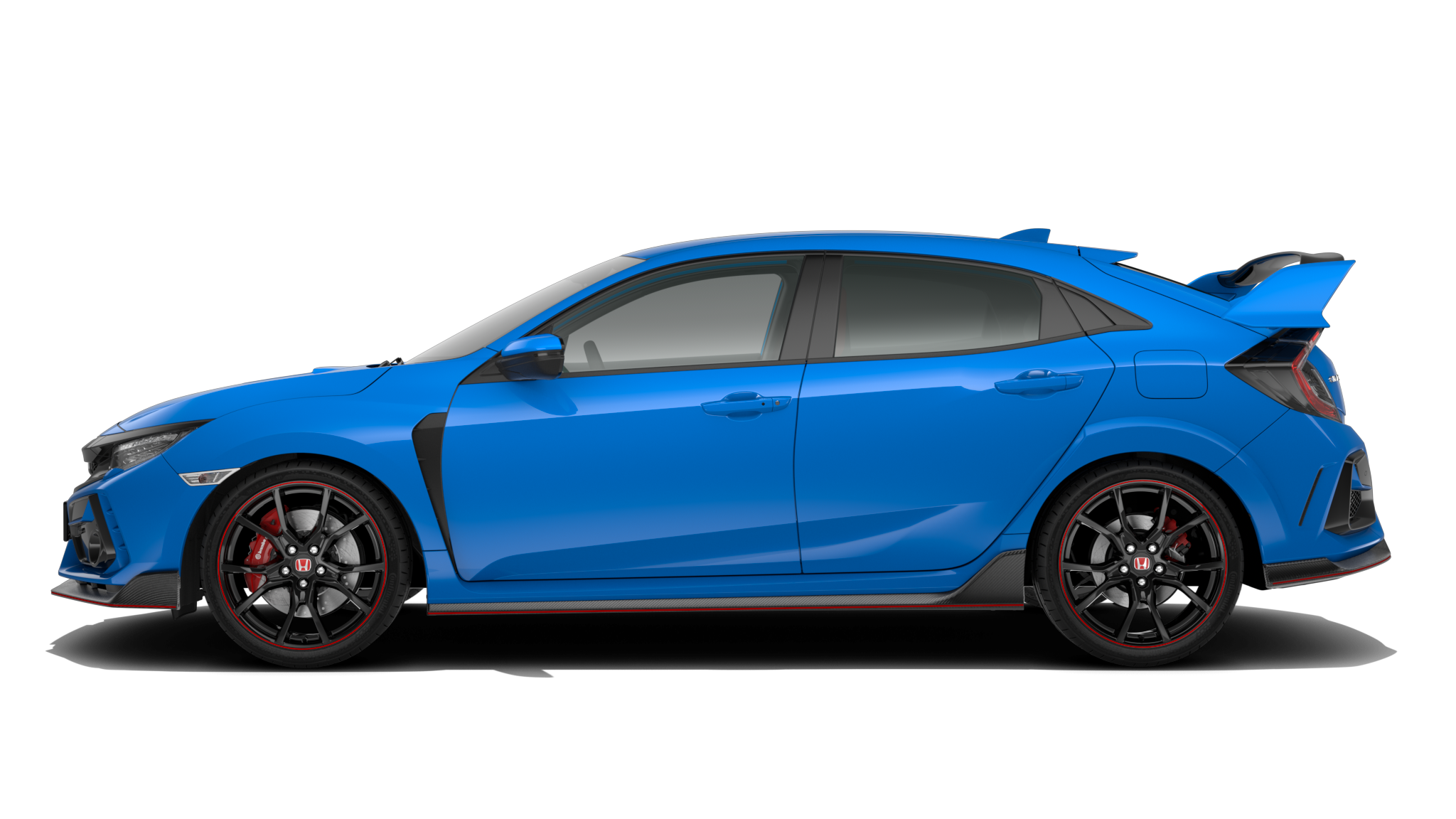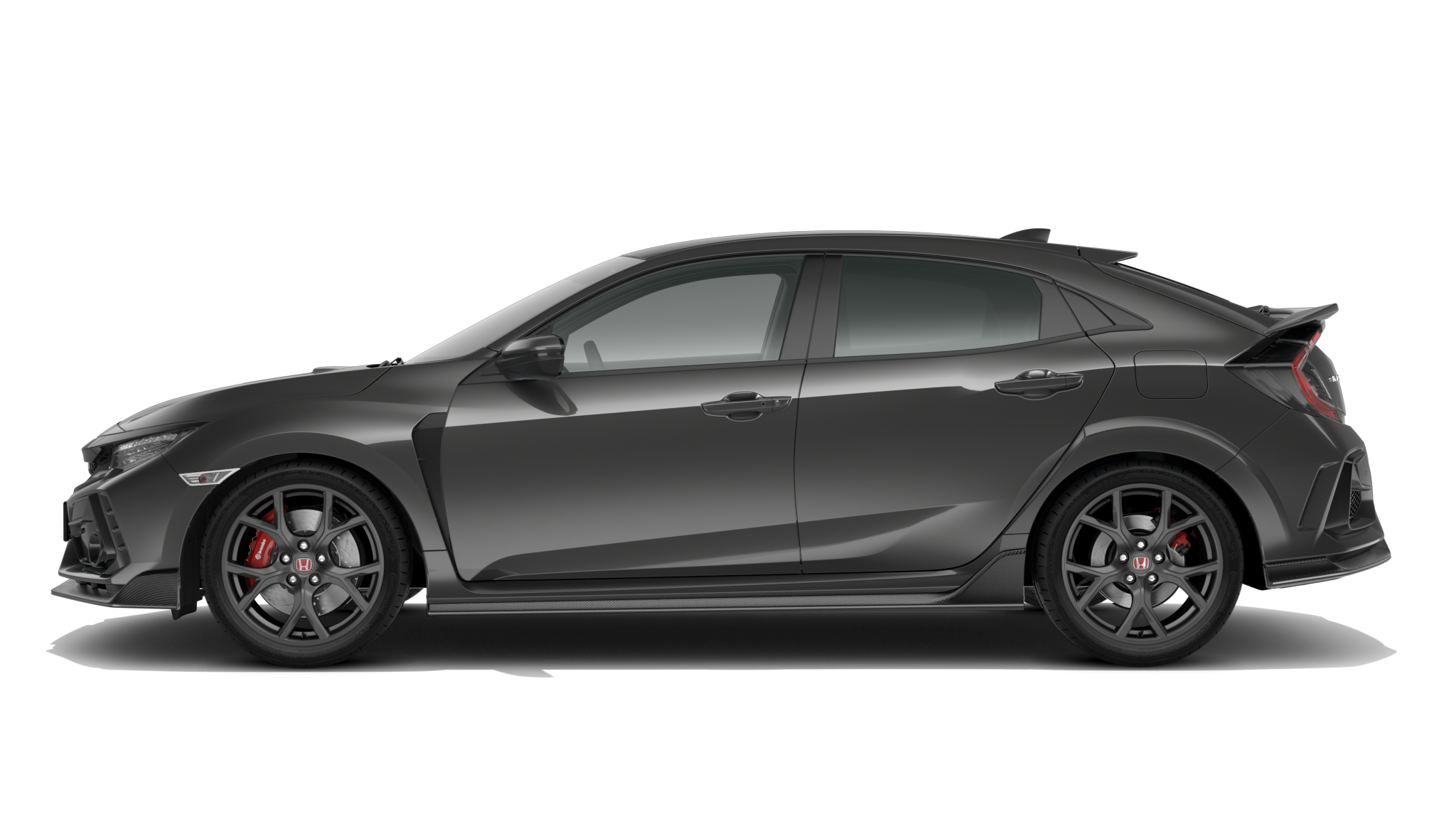 TYPE R SPORT LINE
TYPE R GT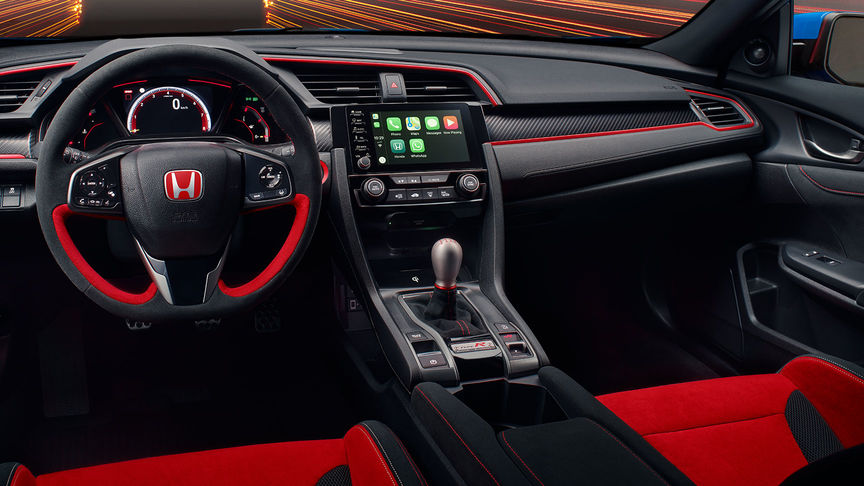 Inside lines
The seats have been shaped to hold you firm and steady, so you can feel the car when driving in R mode. At the same time, for everyday driving, comfort is guaranteed with plenty of legroom for passengers too. The low seating position and detailed, eye-catching red interior for the Type R GT reflect its racing roots.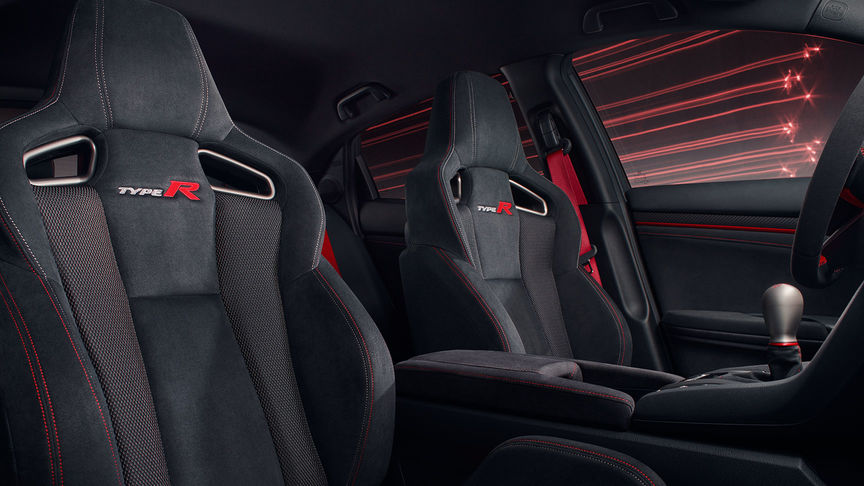 Road focused
There are dark sport seats for the Type R Sport Line that provide comfort and support in all driving conditions. The Type R may be totally focused on performance at times but can also adapt to suit every day driving requirements.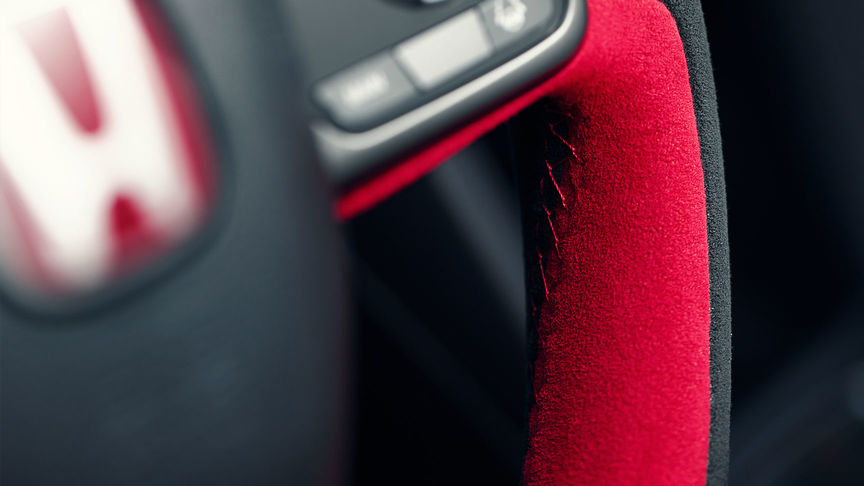 Feel the power
Naturally, the Type R GT has a racing car style steering wheel, which has been re-designed and wrapped with Alcantara to improve the grip and feel.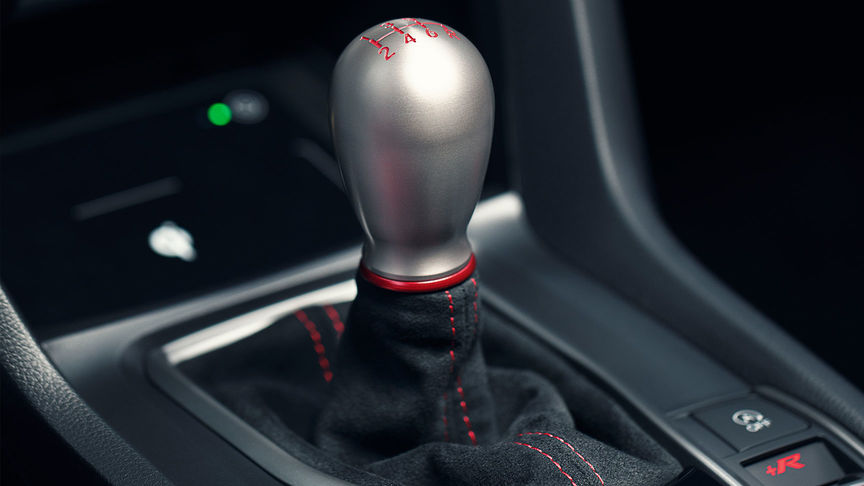 Feel the difference
To emphasise the Type R's sporty nature – shifting up or down – the gear knob has been redesigned with a new 'tear drop' shape to improve shift feel and accuracy.
Better connected
Stay in touch with all the things you love, like family, music and friends.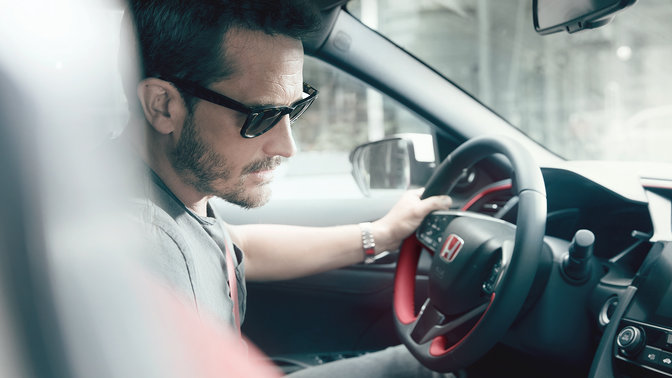 Using voice recognition via Bluetooth®, you can access information such as playlists stored on your smartphone.
Using Bluetooth®, or USB connection, you can access information and playlists on your smartphone. You can also transfer your phone's interface – via Apple CarPlay® or Android Auto™ – to the 7" touchscreen to access apps allowing you to make calls and send and receive messages when the car is stationary*.
More connections
The pre-installed internet-based AHA™ audio player also lets you connect to your favourite music stations, podcasts and news services. When the car is stationary, you can even watch a movie via HDMI.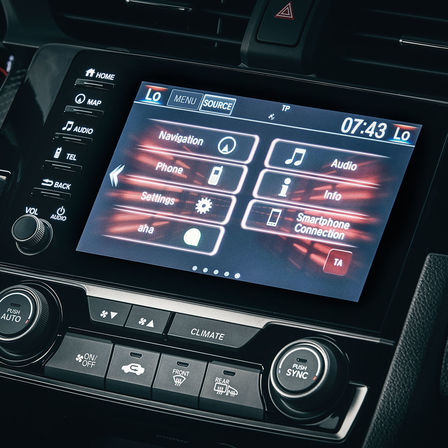 You can easily select the function you need from the icons displayed on the Honda CONNECT 7" touchscreen.