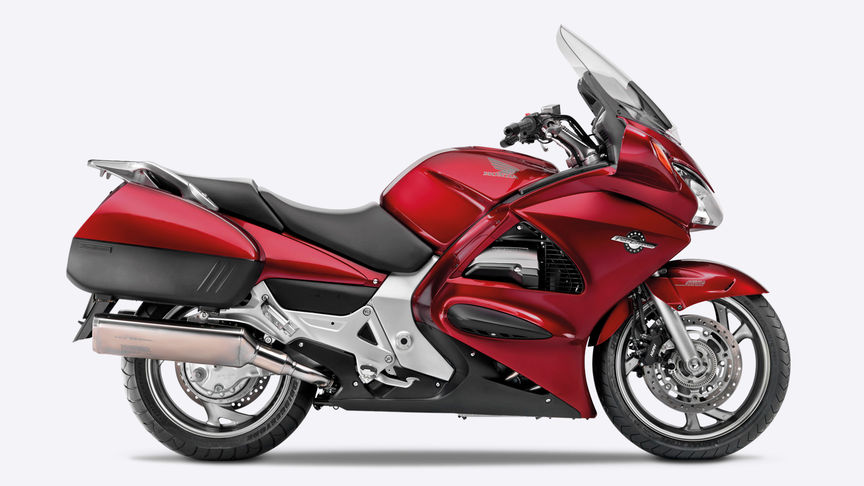 Pan-European
Comfort meets performance
Continental traveller.
The commanding Pan-European is designed for swift, luxurious travel, whether it's across town or across the continent. It takes mountains and long distances in its stride, setting the standards of comfort and style for all riders who enjoy transcontinental sports touring.
Limited Dealer Stock only.
Transcontinental express
Since the Pan-European first took to the roads it has carved a name for itself as the benchmark for sports touring motorcycles.
Its array of accessories, good fuel efficiency and generous 29L tank make it amazingly easy to get out on the road and stay there. Its aerodynamic form is sculpted to cut through the breeze, and with an adjustable seat, comfort is assured so you can keep going all day long. Want to see the world? What are you waiting for?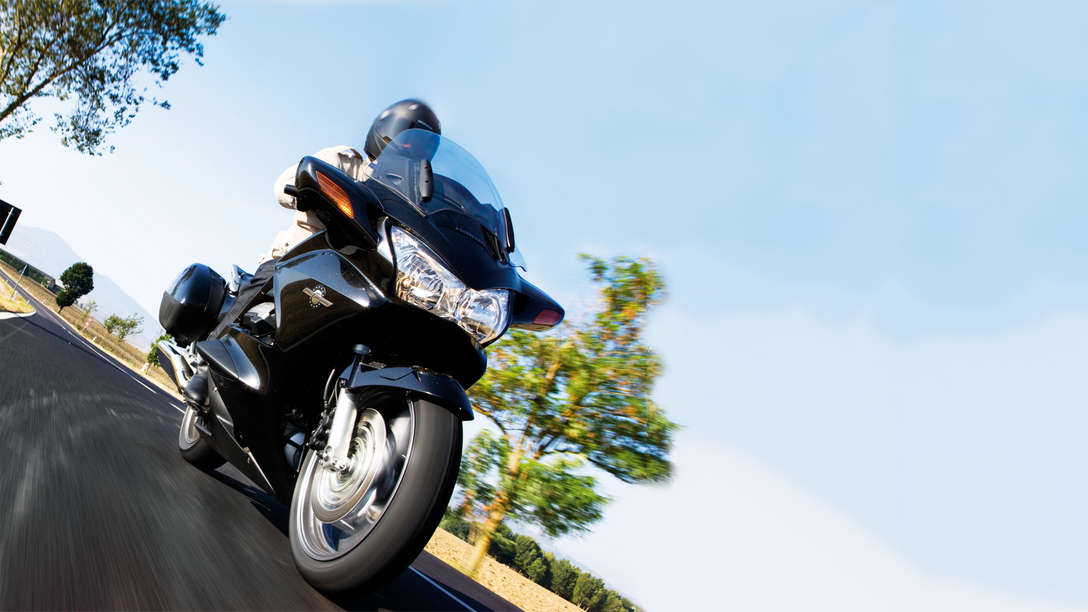 Take a closer look
Unrivalled performance mixed with luxurious touring. Total comfort for you and your passenger.
A thoroughbred cruiser

The Pan-European is powered by an impressive fuel-injected V4 engine that's known for smooth, powerful acceleration and long-running reliability.


Confidence and control

The massive 45mm air-assisted front fork with Combined ABS (C-ABS) brakes as standard ensure confidence-inspiring, smoothly responsive braking control.

Enlightening features

High-quality instrument panel features a large speedometer and tachometer, coolant and ambient temperature gauges and a headlight beam adjuster to cater for variations in carrying load.


Two-up comfort

The Pan-European bodywork is elegant, aerodynamic and conceals considerable luggage space with integrated panniers as standard equipment. Its height-adjustable seat is designed to provide all-day comfort for both rider and passenger.


Adjustable protection

Sculpted to slice through the wind, it also provides good weather protection and integrates a push-button adjustable windscreen.


Quiet, clean and low-maintenance

An enclosed final shaft drive gives you direct, responsive power straight to the back wheel and down to the tarmac. It's clean, efficient and saves on expensive, time-consuming chain maintenance. A HECS3 oxygen-sensing catalytic converter system minimises harmful exhaust gas emissions.
Previous
Next
/
It's a real sport
A well-mannered motorcycle with a playful personality.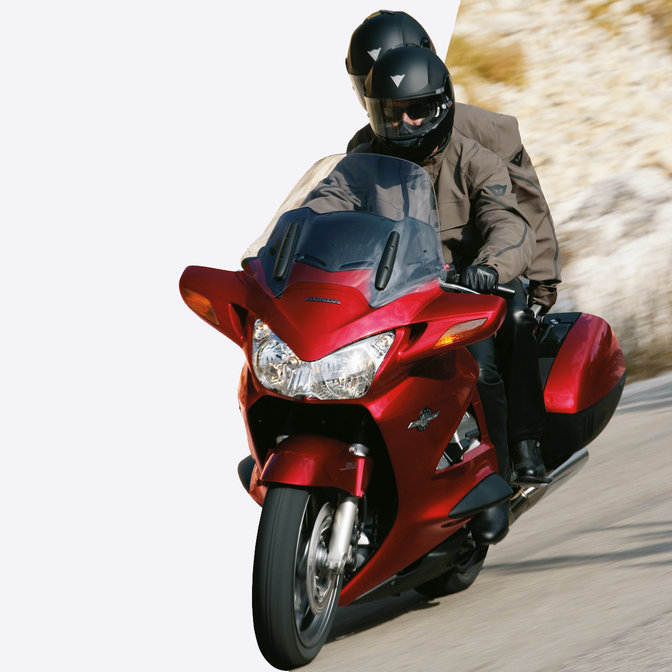 It's a machine built for the long-haul and heavy loads.
A lightweight and rigid aluminium twin spar frame and low centralised mass make the machine stable and easy to handle at any speed. It's surprisingly nimble for its size, making it ideal for cross-city as well as cross-continental journeys.
No need to pack light
High-performance suspension systems easily handle heavy loads and enhance comfort and enjoyment. The Pan-European's distinctive bodywork is elegant, aerodynamic and conceals considerable luggage space with integrated panniers as standard equipment.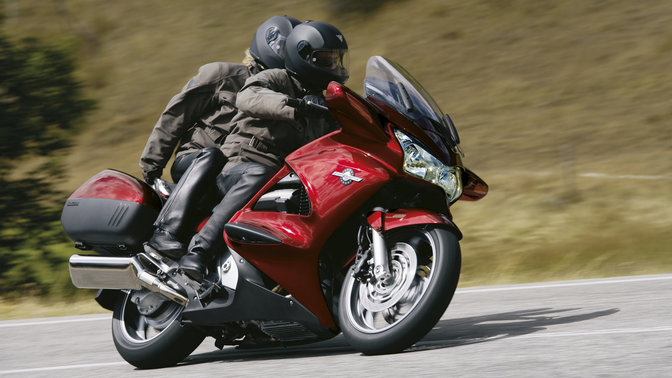 Compact and lightweight Combined ABS brakes ensure confident, smooth and responsive stopping power.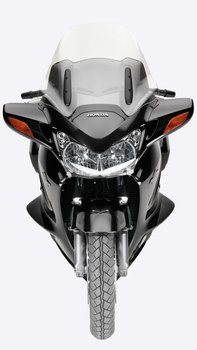 For the long term
As you would expect with such a fine touring machine, there are some tailored accessories to go with it.
It can be cold up there in the mountains, so some heated grips will do the trick. To keep your passenger happy, why not add some elegant, passenger arm rests – and because they are Honda Genuine Accessories, they fit perfectly.