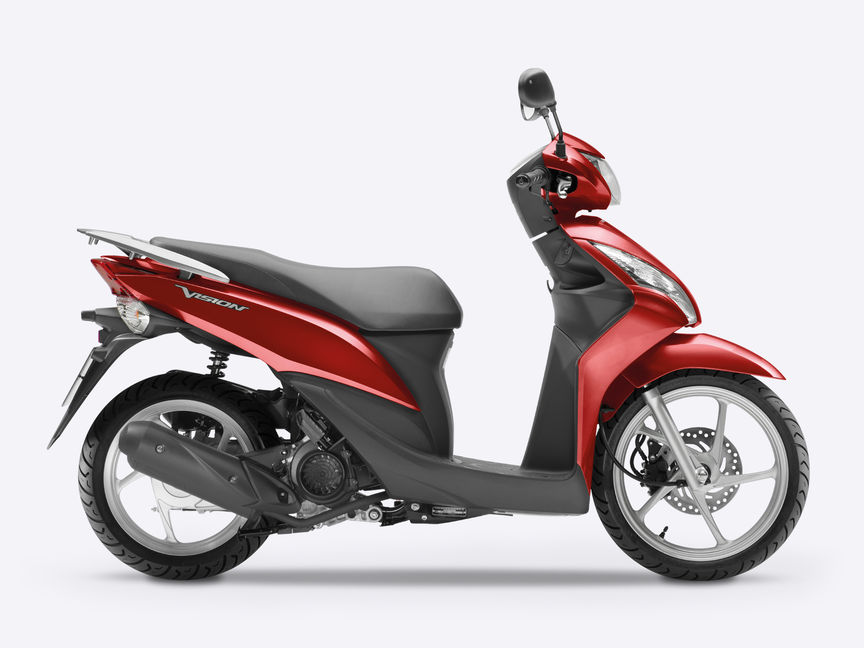 Vision
Enjoy the city
Reliable, affordable and stylish.
The Honda Vision offers the timeless qualities of convenience, reliability and economy, combined with advanced solutions like fuel injection and Honda's Combined Braking System (CBS). It's the smart way to beat the traffic and enjoy your city.

City life
A machine that balances low cost with high-quality.
With a four-stroke 110cc engine offering ample performance together with superb fuel economy, the Vision is ready for anything, whether it's the run to college or a trip to the coffee shop to meet friends. But convenience is about more than an electric start or good fuel economy, and the Vision also boasts a large storage space under the seat, an advanced and easy to use instrument panel and, crucially, ergonomics that make it comfortable for both rider and passenger.

Take a closer look
Welcome to the joy of safe and affordable personal transportation.
Power ahead

The Honda Vision has an air-cooled, four-stroke 110cc engine that delivers a great balance of performance and fuel economy. Its advanced fuel injection system means it's also kind to the environment, meeting Euro 3 standards.


Hands-on

Every detail has been considered to make the Vision easy to use. Indicator touch-control, horn button and headlight beam-switch are perfectly positioned for your thumb. There's also an easy to read instrument panel incorporated into the handlebar design.


Keep your freedom

With space enough for shopping, a waterproof oversuit, security locks or a full-face crash helmet, meticulous design engineering has yielded a large and convenient storage space under the seat of the Vision, without compromising the size of the fuel tank.


Safety first

The Vision features Honda's Combined Braking System (CBS), which links the front and rear brakes to provide swift, stable braking, regardless of rider experience or road conditions.


Be seen

With its taut surfaces, sharp lines and aggressively-styled integrated lights and indicators, the Vision is a striking, contemporary-looking machine. An aluminium rear rack and retractable pillion steps come as standard.

Previous
Next
/
Genuine Accessories
Add more to your Vision experience.
The Honda Vision can be made even more versatile by adding a few accessories to help with the practicalities of life – as well as contributing to the ride. A higher windscreen if you use it for longer rides, or a top box to carry your gear to the gym – our accessories fit perfectly because they're designed alongside the bike. They look great too.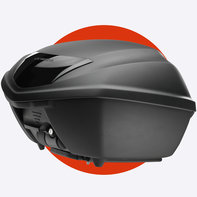 Integrated style
Secure top-box provides extra capacity for a small overnight bag.
Smart lines
The Vision's compact size still allows a comfortable ride for two people, with plenty of useful storage.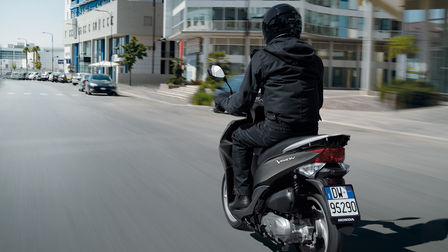 With a lightweight chassis, nimble handling and classy alloy wheels, it zips effortlessly around town. Fill up the tank and you're good for nearly 180 miles. With 2485 miles between services, the Vision is not just economical on fuel, but it will make you feel very happy about the long-term running costs too.