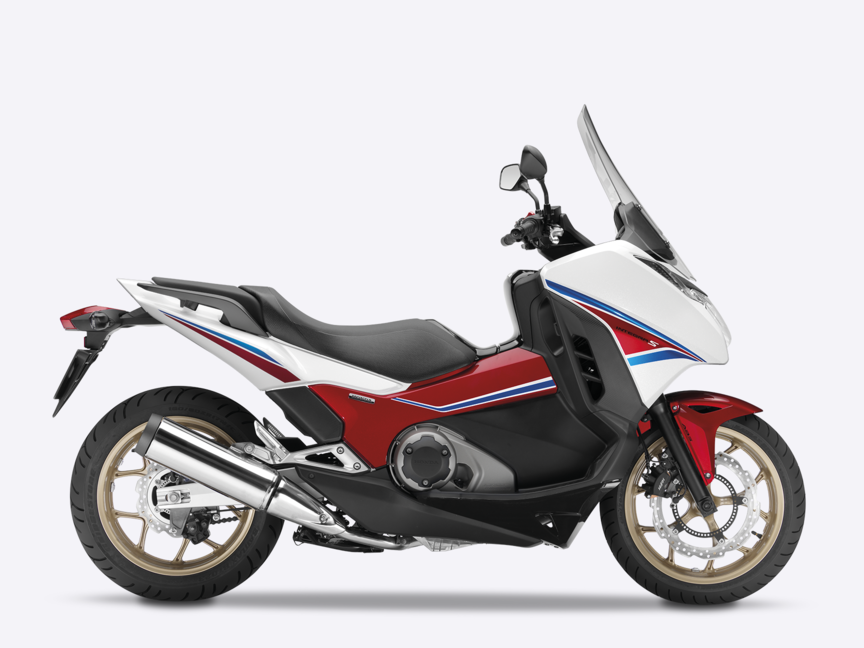 Integra
Born integrated
A new sense of freedom.
The new 750cc Integra is unique, cleverly combining the sporty performance and riding style of a motorcycle with the practicality and style of a scooter.
A bike that fits around your life
Riding a bike is like nothing else. It can make getting to work on Monday exciting and long distance travel thrilling. So, why not take that sense of individuality to another level?

Sitting on the new Integra gives you the feeling of space even before you take it out on the road. This is thanks to improved legroom and knee clearance for a more spacious and comfortable ride.

The seat has been reshaped, not only for greater comfort but also to make it easier for riders of all sizes to reach the ground when stopped.

Underneath the seat there is also enough storage space to store and secure a Honda Demi-Jet helmet or other essentials.

An easy to read, fully functional LCD display is integrated neatly into the elegant front fairing.

The adjustable brake levers provide different lever positions so you can set it for increased comfort and to suit your riding style.

Hydraulic disc brakes, with Anti-Lock Braking System (ABS) as standard, give you more confidence when stopping in different conditions.
Previous
Next
/
One bike, many options
The new Integra comes with a more powerful 750cc twin-cylinder engine, which still offers class leading fuel economy.
The engine incorporates twin balancer shafts that deliver a refined, smooth engine feel and, with 40.3kW of power plus 68Nm of torque, improved acceleration as well.
The lightweight cast aluminium wheels provide support on uneven road surfaces and the lighter new aluminium swingarm effectively reduces the unsprung weight of the machine making it feel even more agile and sporty. Grip and stability are also ensured with wide front 120/70 and rear 160/60 tyres.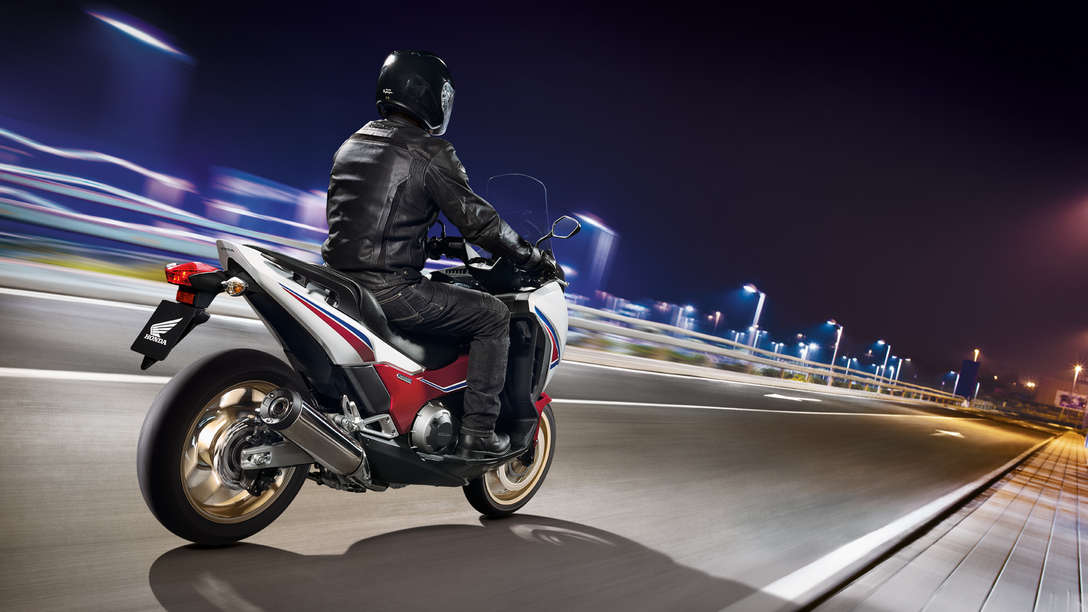 gears have changed for good
Dual Clutch Transmission (DCT) works by giving you extremely smooth gear changes without any loss of drive - so you never miss a beat whether you're riding to work or heading out for some fun at the weekend. And with the dynamic Sport (S) mode, a faster and sportier ride is instantly available at the flick of a switch.
The system works by automatically pre-selecting the next gear, so when you're ready to shift the Integra is ready too. Its refined transmission efficiency also delivers outstanding fuel economy.
MT mode gives full manual control, allowing you to shift with the handlebar trigger control buttons.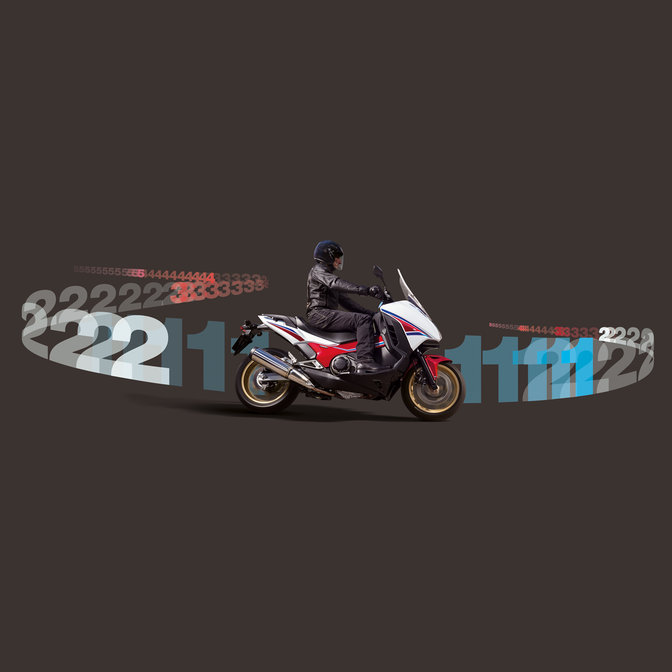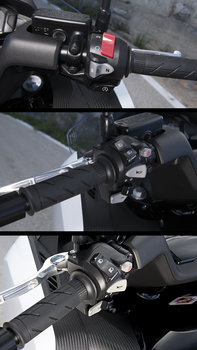 You can choose a more relaxed ride by selecting drive (D) mode, or add some adrenaline with the sport (s) mode.
The Touring Pack
As comfortable on the open road as on the streets of the city, the Integra's long distance capabilities can be extended with the Touring Pack*. Carrying everything you need is made even easier with the 45 litre top box and panniers, both of which are colour matched to the bike. Rider comfort is also enhanced with the addition of the wind deflector set. All of which is completed by the Akrapovic exhaust**.
*The Touring Pack is optional.
**The Akrapovic exhaust is an optional feature of the Touring Pack and must be purchased separately.