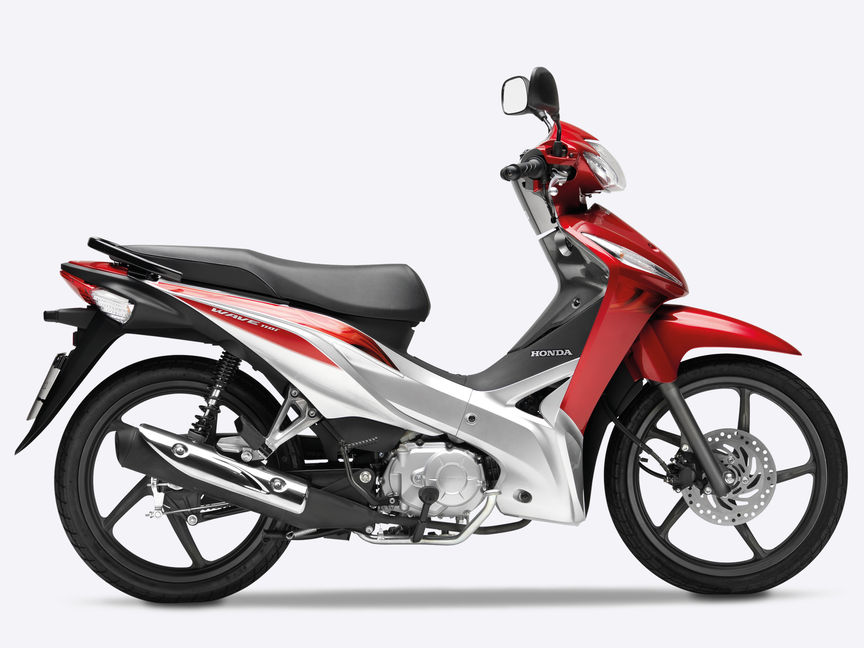 Wave 110i
Ready for the big city
The easy, affordable cub.
If you're looking for a cost effective commuter to get you through the cut and thrust of daily life then look no further than the Wave 110i. Great styling, low-cost with top performance, the Wave 110i is an affordable cub that makes life easy.

A world class concept
Ready to mobilise a new generation of riders.
With a rugged and efficient 110cc four-stroke engine, Programmed Fuel Injection System (PGM-FI) and electric start, you get low running costs and complete dependability. A four-speed transmission makes for an effortless ride, while the 3.7 litre fuel tank has a range of over 130 miles, so you spend less time at the petrol pumps and more time enjoying getting from A to B.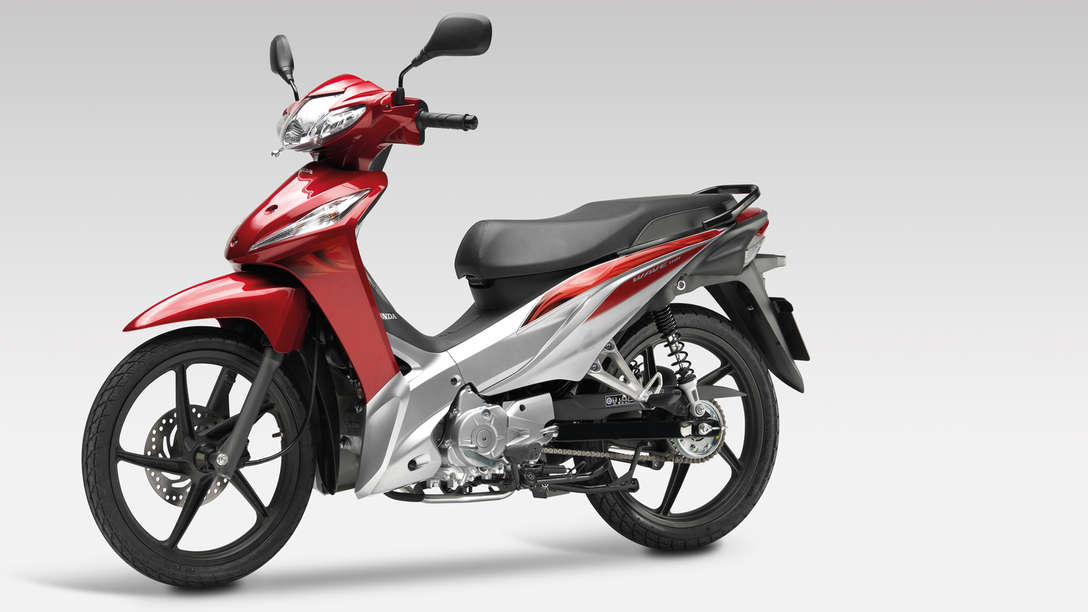 Take a closer look
Light and manageable handling gives superb rider confidence, whether you're taking on busy traffic.
Leading the way

As well as the reliable mechanically driven speedometer, the display also features a gear position light, making it clear when neutral has been selected.

Clean. quite and usable power

A precise fuel injection system uses an oxygen sensor in the exhaust system to constantly optimise the engine's running, ensuring quiet operation and low emissions that comply fully with the EURO 3 standards.


Stopping power

When it's time to stop, the strong 220mm front disc brake and equally powerful 110mm rear drum brake provide secure and effective braking.


The cleaner way

Enclosed final drive, reminiscent of the famous Cub, keeps road grime and dirt off the chain - extending its life and keeping your maintenance costs down.

Handy storage space

The Wave 110i is a comfortable machine with plenty of seating space for two. Under the seat, you'll find a 7.1-litre secure storage space. 

Previous
Next
/
Light and easy
Unbeatable all-around urban mobility.
Developed to be very affordable, the Wave 110i offers smooth power delivery, and an electric choke-less starter. The user-friendly engine is mounted in a compact frame with chassis geometry that delivers light and quick manoeuvrability, ideal for city use and daily commuting.

if you encounter bumpy surfaces likes cobbles, the 17" large-diameter spoked wheels mounted to 26mm telescopic front forks, and a monoshock suspension at the rear, offer a secure yet nimble ride.

The Wave 110i's rear suspension ensures a secure yet nimble ride.
Be better equipped
Increase the versatility of the Wave 110i by adding accessories to make the way ahead a little easier.
There's a secure top box for extra carrying capacity - or a bike cover to keep it out of sight, secure and dry at night. Honda Genuine Accessories are designed alongside the bike. Durable and colour matched, they look right and fit right.