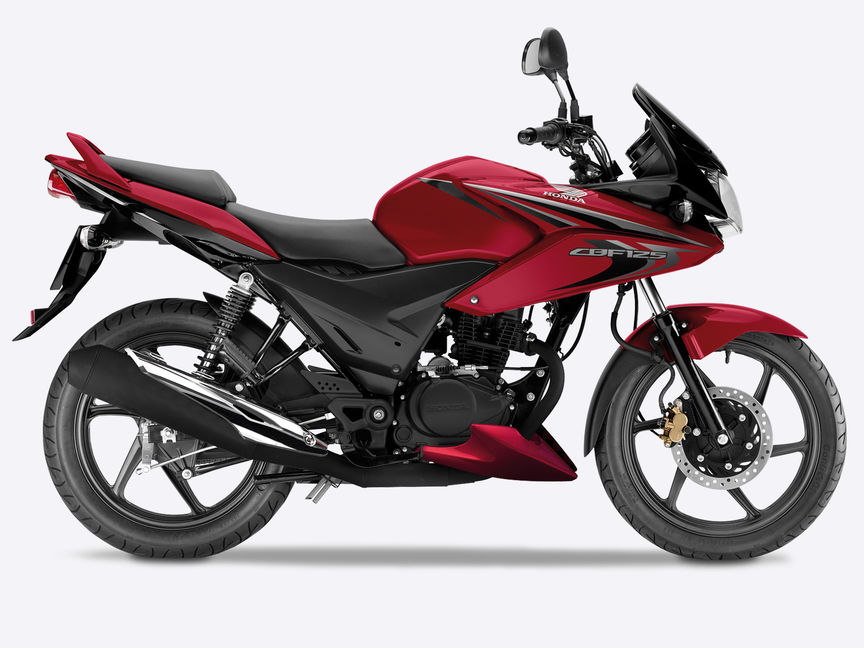 CBF125
The long running lightweight
Dependable and full of character.
The CBF125 has already established a reputation for comfort, high quality and remarkably low running costs. And it's versatile enough to cope with a daily commute or a weekend ride.
High value
Big-bike styling and build quality are combined with compact convenience and easy handling.
Top-quality suspension components add to the confident handling and plush ride feel, even when carrying a passenger. Raised handlebars and a low seat height make the CBF125 riding position natural and comfortable, allowing a clear view of the road ahead. The fuel-injected engine delivers ample power and torque, and will do up to 700km on a full tank.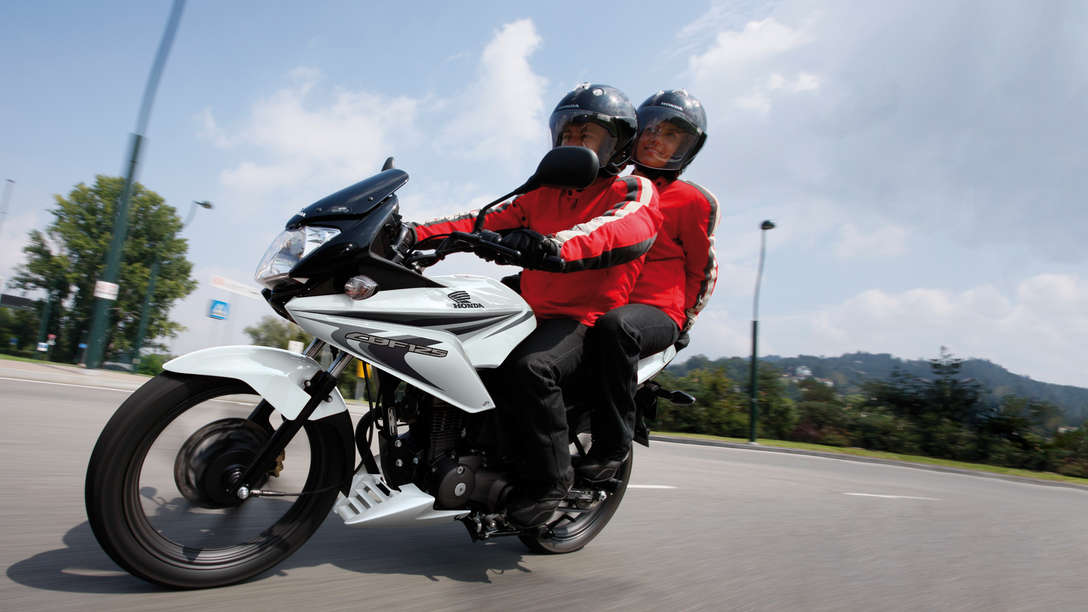 Take a closer look
Popular with entry riders, commuters and experienced bikers, it's sporty, sleek and modern, with a style and character that are unique in its class.
Proven over time

Fuel-injected, single-cylinder air-cooled engine delivers class-leading power (8.3kW) and torque (11Nm).


It rides like a dream

Long rectangular box-section type swingarm is supported by a pair of rugged conventional spring-loaded dampers that increase comfort and stability.


Lightweight comfort

Low seat height provides easy reach to the ground, even for younger or shorter riders, creating a relaxed and confident ride feel. Comfortable passenger seat is complemented by a sleek grab rail and folding aluminium footpegs.


Lighten up

Large, brilliant multi-reflector headlight offers brilliant visibility and features a unique design that accentuates the bike's dynamic profile.


Safe stops

Strong, lightweight and responsive 240mm hydraulic disk brake and reliable 130mm rear drum brake give a feeling of assured handling and total control.

Previous
Next
/
Stylish partner
The CBF125's aerodynamic bodywork integrates an attractive half-cowl with a small, tinted windscreen that offers the comfort of wind protection at higher speeds.
Its raised handlebars and bridge have a classic Naked appeal and contribute to a confident upright riding position. In combination with its low seat, they offer a reassuring view of surrounding traffic. The CBF125 feels natural and comfortable to ride, and there's also plenty of room for a passenger too.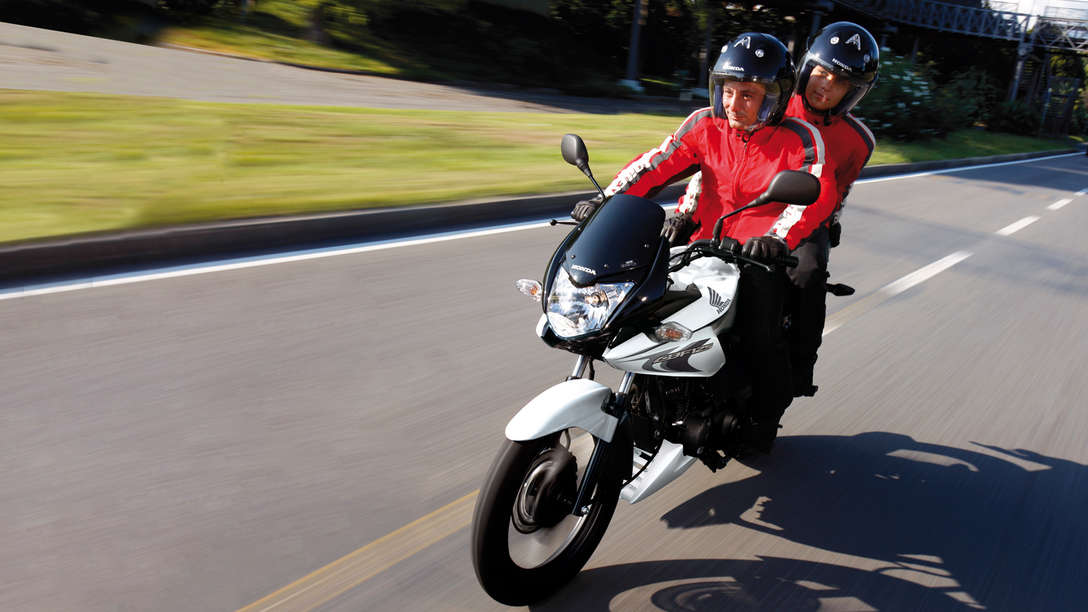 Genuine Accessories
Change it for the better with purpose-built accessories.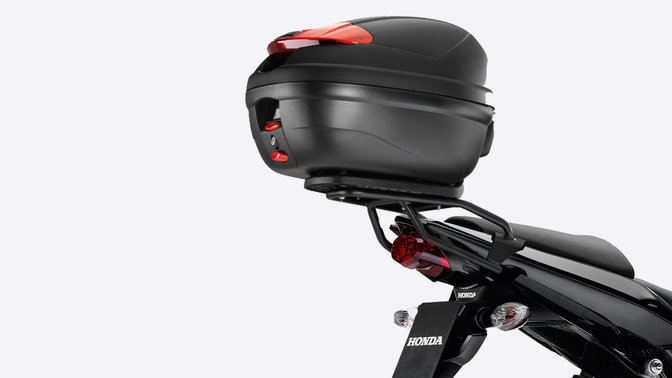 You may need to improve the carrying capacity, so how about a rear carrier and a cargo net? Then later you can add a 26L or the larger 35L top box for the winter. You choose. All Honda Genuine Accessories are made to the same high standards as our bikes, so they're not only a great fit, they look great too.