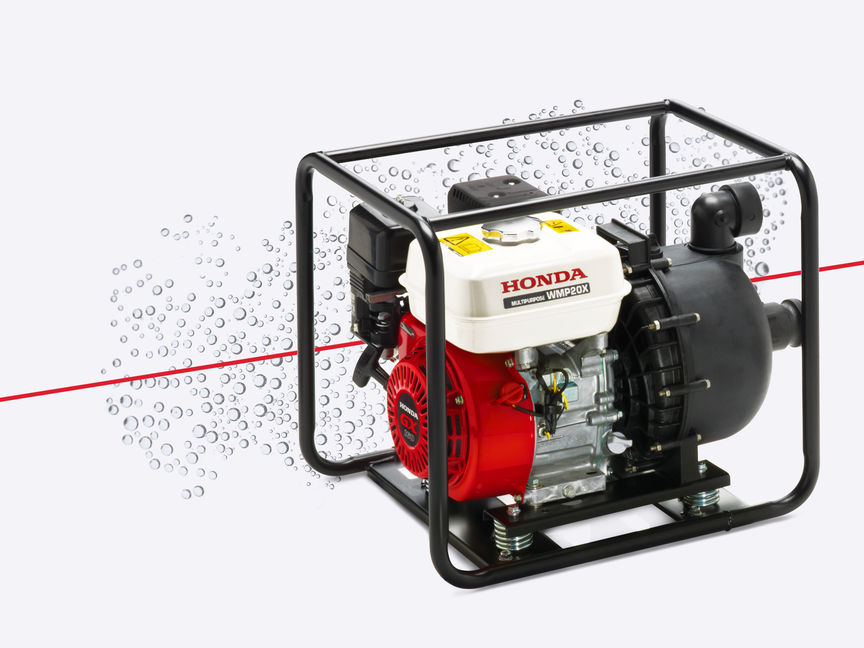 Chemical
Immune to corrosion
Designed to withstand abrasive chemicals, it's the most versatile water pump we make.
Harsh, agricultural fertiliser or industrial waste – our Chemical pump doesn't mind either. It can deal with debris too.
Max output

833

L/min

Run time

2h15

Approx

Total head

32

Metres

Pressure

3.2

Bars
Deadly liquids
The ultimate pump for professionals shifting volatile chemicals.
Taking on the most demanding jobs, our specially designed Chemical pumps have been built to withstand material others just can't handle. Sulfates, nitrates and chlorides are no problem – as well as pretty much any other corrosive compound. They're ideal for commercial and agricultural use.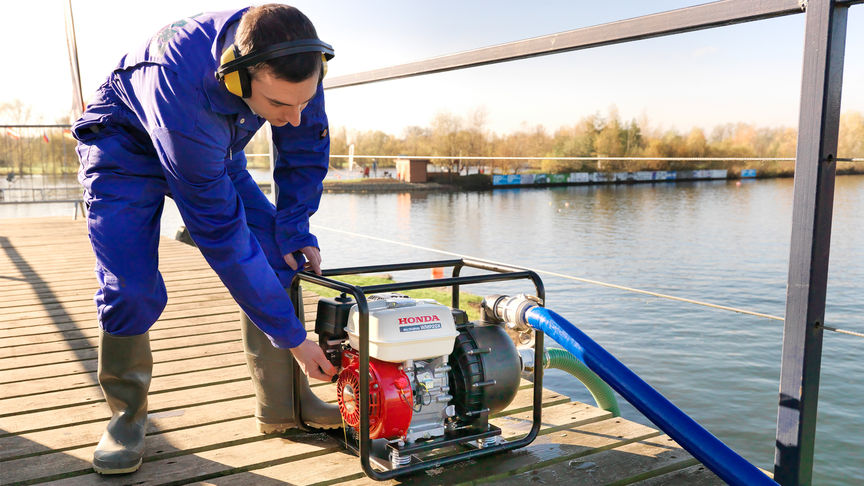 Impervious
Many salts and acids erode metal. That's why our Chemical pump has parts made of thermoplastic.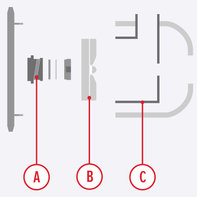 The EPDM seal (A), special thermoplastic impeller (B), and volute (C), deal with chemicals – no problem.
Our Chemical pump's housing, volute and impeller are made of reinforced thermoplastic – it gives top-notch chemical resistance. The seals are made of EPDM (ethylene propylene diene monomer), which is a specialist rubber material that's resistant to a wide range of chemicals.
Shifting serious water
Our chemical pump can also handle water with solids up to 5mm in diameter – there's even a strainer to ensure nothing bigger gets through. It's capable of moving a large amount of it, too – up to 833 litres per minute.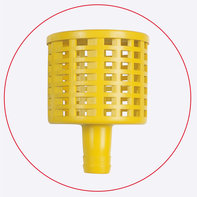 The strainer ensures only debris 5mm and smaller passes through the machine.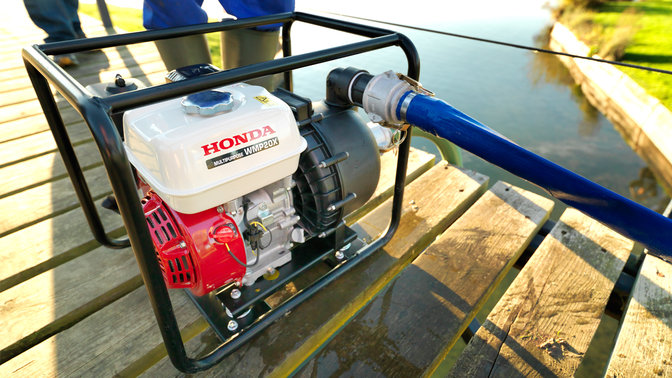 A closer look
Get the all the details on our Chemical pump.
| | |
| --- | --- |
A sealed system
An effective pump must create a partial vacuum.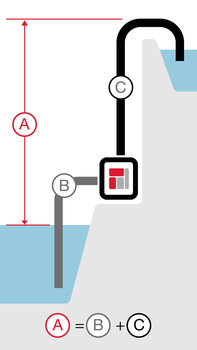 'Total head' (A) is the maximum height the pump can lift water – from the suction head (B) to to discharge head (C).
What makes our Chemical pump so effective is the craftsmanship of the seals – they ensure air can't be drawn in, which causes the all-important vacuum to be lost. The impeller-to-volute clearance has also been designed in this way. It all means it not only has an impressive flow rate and pressure – but it can keep it up; it can go for up to two ours fifteen minutes before you need to add more petrol.
Pushing power
Also known as 'total head', it's the maximum height the pump can force water from suction head to discharge head. Our Chemical pump can push it up to 32m – that's around the length of three buses parked end to end. And the further you can pump the water, the less it'll weigh on your mind.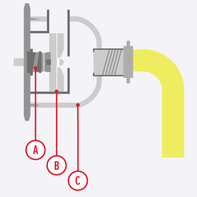 The EPDM seal (A) specially-engineered impeller and volute clearance (B), as well as sealed aluminium casing (C), ensure a proper vacuum. This all maintains top performance.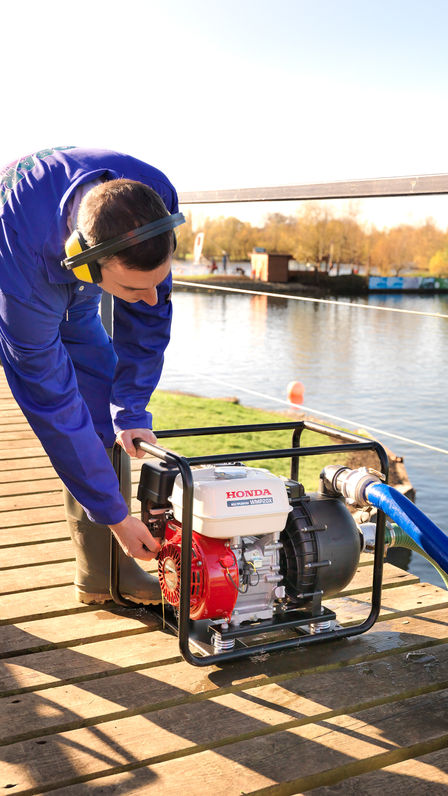 Tough build
Come rain or shine, our OHV 4-stroke engines won't let you down. But especially come rain.
As you'd expect from a Honda, our water pump engines are reliable and have low emissions – automatic decompression makes them so quick and easy to start. To keep everything in check, they also have Oil Alert™. This prevents engine damage by automatically shutting the unit down if the oil drops below a safe level.
Low vibration
Spring mounts reduce stress on the machine.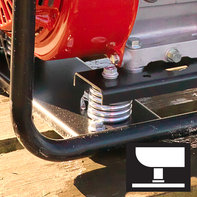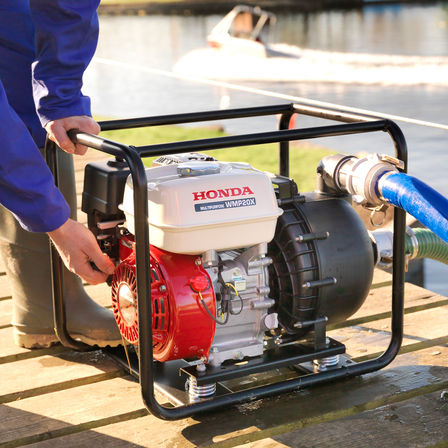 Frame protection
Our Chemical pump's heavy-duty full frame offers protection to the unit as well as a handy handle for transportation. Anti-vibration engine spring mounts reduce mechanical stress on the unit, so it ticks over without juddering or making a racket.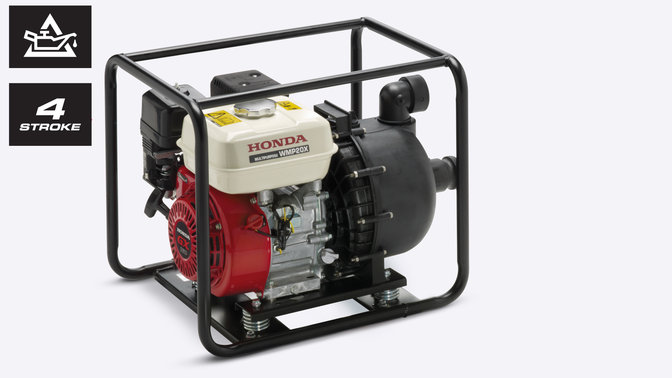 Machines that last
In 1958, we made the Super Cub – the best selling bike ever made.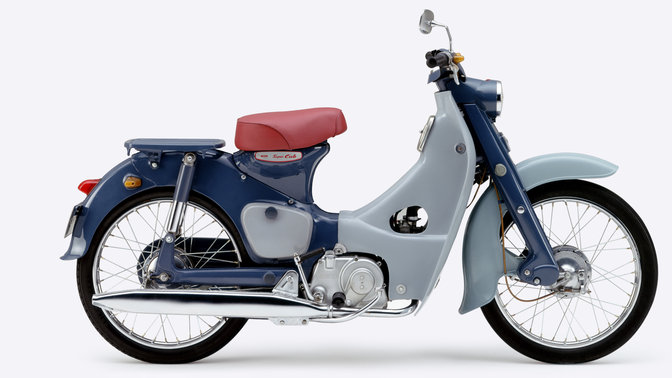 The reason for its popularity? It was one of the most economical and dependable bikes around. But Mr. Honda wasn't finished there. Not by a long way. And so nowadays Honda's heritage of engineering is put to good use in lots of other things – lawn mowers, generators, and water pumps.
Not reliable = not useful
We've used our experience in building dependable motor vehicles to design our water pumps. They're built to handle some of the toughest conditions out there, and they're very good at it. But their performance is nothing without the reliability that sits snugly at their core. It's what makes a Honda, a Honda.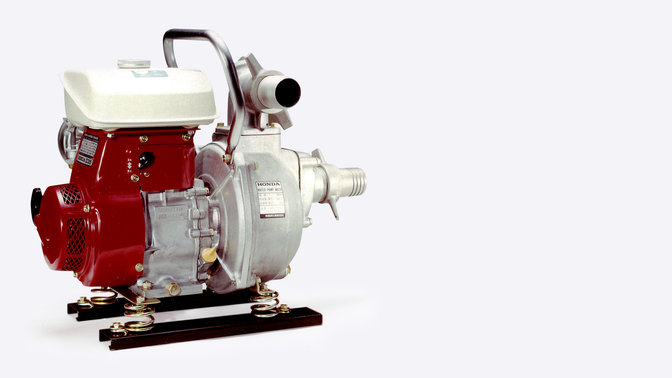 A watertight warranty
Like our water pumps, a Honda warranty is the best you can get.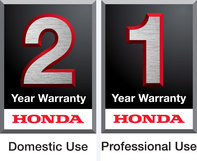 We work constantly to make the most reliable and effective water pumps out there. They're driven by powerful and efficient 4-stroke engines, and with mechanical seals and cast iron volutes and impellers, they're built to last.
Made to match
Our water pumps just keep on going. That's why we can offer one of the most comprehensive warranties out there, too. It maintains the same value throughout the warranty period – meaning the last day of cover is exactly the same as the first.