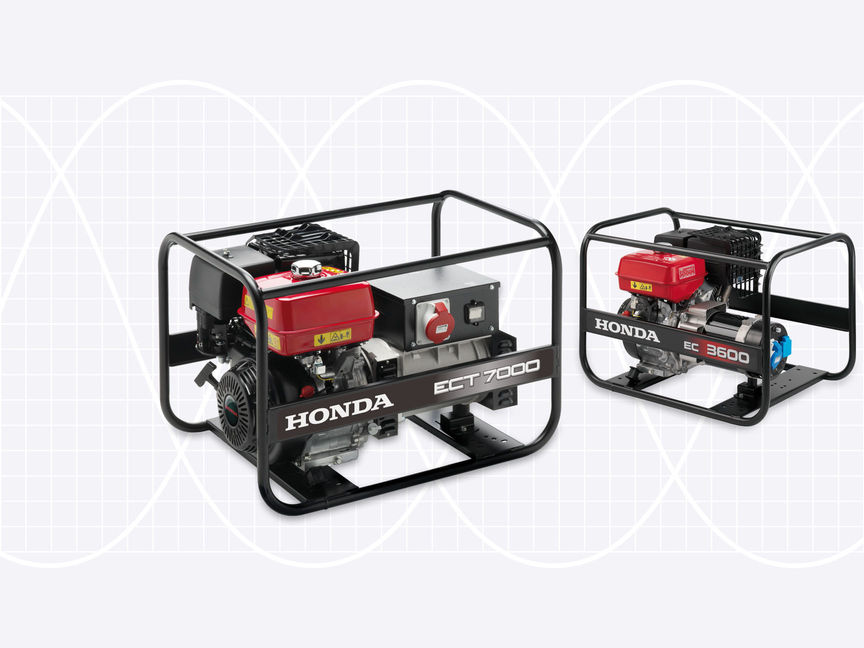 High Endurance Generators
Power to the workers
The dependable generators that keep going for as long as you do.
Endurance generators are your best friends in the industrial and commercial workplace. They're tireless workhorses – made tough for tough environments and they're the first choice for heavy outdoor use and hire companies.
Power

2300-7000

Watts

Noise

94 - 97

dB(A)

Run time

2.13-9

Hours at rated load

Weight

40-77

Kg
Ready for work
They're no nonsense generators for when you've got serious work to do.
When you're dealing with an emergency situation, the last thing you need is a power emergency. These Honda Endurance generators – like our emergency services – are up to any challenge. They're robust and dependable – just lift them out of the vehicle, set them down on the ground and fire them up – that's it. You've got instant, reliable power at any location.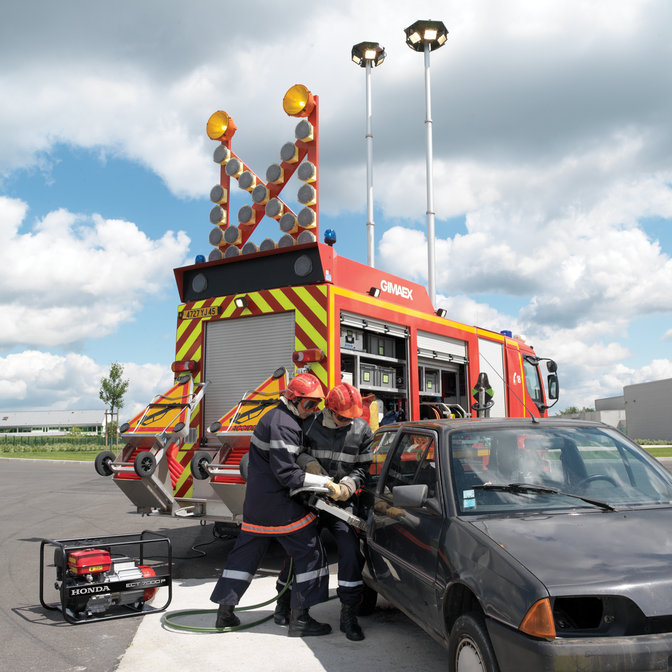 When you need power to get the job done in an emergency, a Honda Endurance generator won't let you down.
Trusty companions
Only invest in a genuine Honda.
When it comes to a generator on a construction site, you don't want to cut corners on quality. Always choose a Honda for those jobs that need to be done with minimum fuss. They're tough and always ready to go.
Plenty of energy
Simplicity and cost effectiveness go hand in hand with a condenser/inductive type EC generator. The power produced is perfect for resistive loads like power drills, circular saws and concrete breakers. Automatic Voltage Regulator (AVR) allows for better output consistency and stability, delivering a stable wave of clean power (above left). Available on the EM 2300, AVR improves the performance of reactive type loads.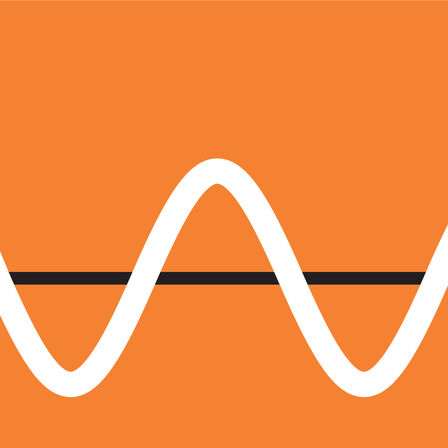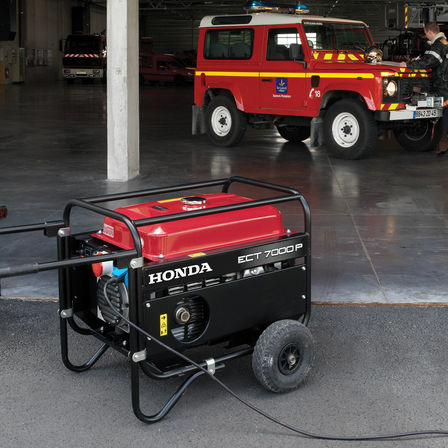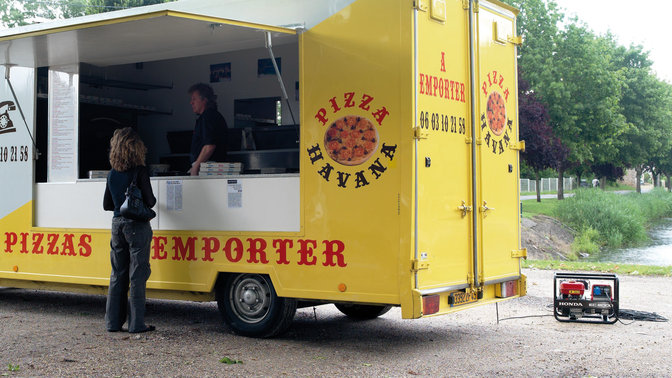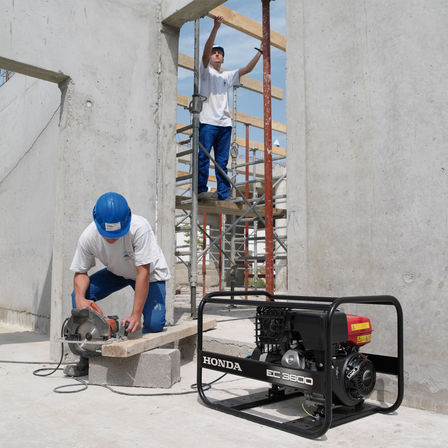 EC generators are highly portable with optional wheels and transport handles.
The power to choose
Endurance generators come in single phase and single/three phase, and three different types of output. Make sure you choose the right one for the job.
| | |
| --- | --- |
Power on tap
They'll run and run and run…
Very low maintenance makes a Honda Endurance generator ideal for a non-stop working environment. Once they're up and running, they'll cope with any demand you make of them. And because they run at a constant rpm, the electrical supply is always standing ready at the gate. Three phase generators have voltage options of 250V and 400V for a variety of different applications.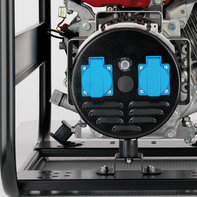 Voltage options on three-phase types have sockets for a variety of different applications.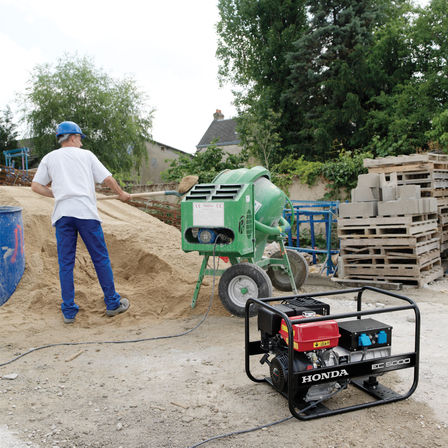 The Honda Endurance generator will work just as hard as you do.
Let's start work
Just fire it up and forget it.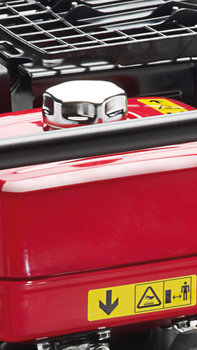 Quick and easy: the accessible ergonomic fuel filler cap is right where you need it – on top.
Practical sockets and controls make starting and running the generator quick and simple. Just start it and let it get on with the job, because the unique Oil Alert™ will automatically switch off the ignition if the oil drops below a safe level. It's as safe as safe can be.
Smooth running
Honda has built an engine mount system into the durable steel frame. These rubber shock absorbers are positioned either side of the engine at 45˚ and significantly reduce the engine vibration of an already quiet machine. Nice and smoothly does it.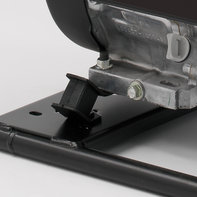 The 45˚ rubber engine mounts – unique to Honda – provide smoother running.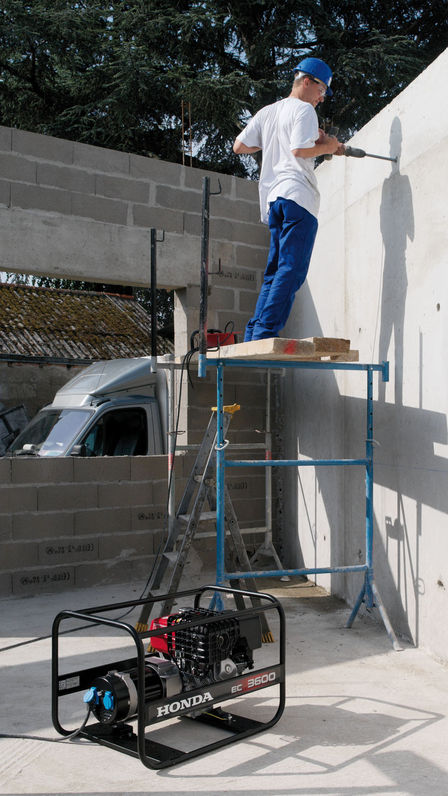 A super-strong steel frame combined with a unique powder coated finish protects against the harsh conditions of a work site.
Red alert
Power you can depend on.
We rely on the Fire Brigade during an emergency, and many units in turn rely on Honda generators for their emergency power. In a life or death situation power is needed instantly – whether it be on the side of a motorway or inside a collapsed building – to operate vital equipment and save lives.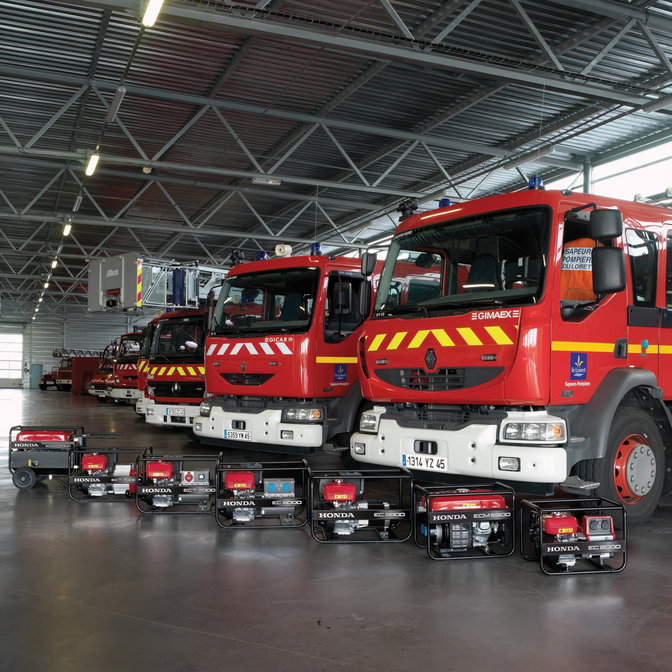 Good in the long run
A promise is a promise and when we say we'll stick with you all the way – we mean it.
When you buy a Honda Generator you get the unrivalled support of a domestic or commercial warranty, as long as you stick to the service schedule. It will maintain the same value throughout the warranty period. That means the last day of cover is as good as the first. No matter where you go there'll always be a Honda Dealer happy to help you in the unlikely event anything should go wrong.