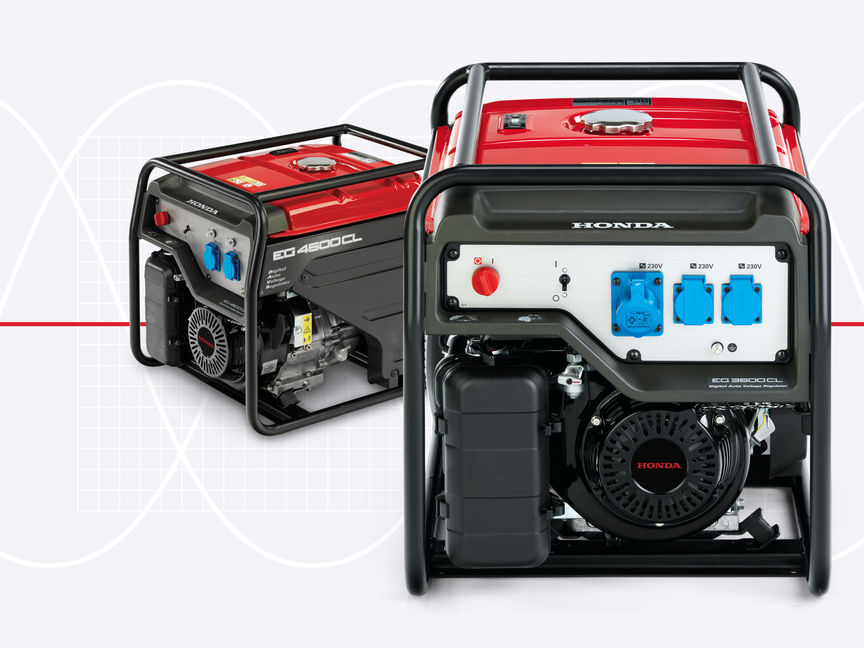 High-Tech Inverter Generators
The on-site power station
Quality electricity supplied to keep industry working.
These generators are robust and reliable. They have the latest GX engines and they're quieter than ever. With Honda's very own voltage output technology you can trust them to run sensitive power tools safely for hours.
Power

3600-5500

Watt

Noise

96-97

dB(A)

Run time

8-12

Hours at rated load

Weight

68-82.5

Kg
All in a day's work
Without reliable on-site power, your day could be over before it begins.
Hold-ups that occur because a generator has damaged a tool or has broken down just can't be tolerated. In most industries, work targets have to be met and costs can spiral if you haven't got the right tools for the job. And these generators are the right tools. They're ideal for sensitive electronic equipment as well as the most demanding commercial and rental applications and are always ready for work, whenever and wherever you need them.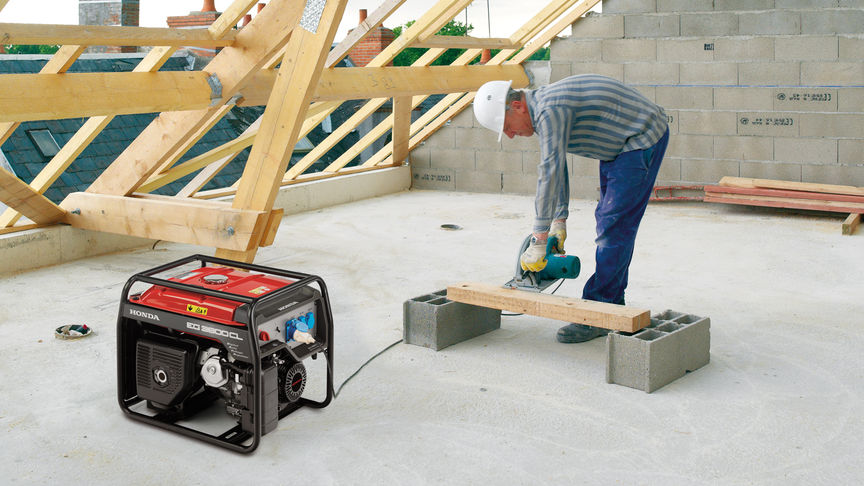 Up on the roof: you can take a Honda anywhere.
Building trust
First of all, make sure it's a genuine Honda.
Just because it's red, doesn't mean it's a Honda. High standards come at a premium, so don't trust anyone who tells you they've got a product that can do the job just as well. These Endurance high-performance generators are versatile and have 230V sockets for a variety of different power tools.
The power that works
It's good to know you can trust the output from these generators, which is produced through a Digital Automatic Voltage Regulator (D-AVR). It's a major improvement on traditional AVR and provides a much smoother, more efficient output for sensitive electronic equipment, delivering a stable wave of clean power (above left). It will put an end to flickering lights, which makes them ideal for emergency night work, too.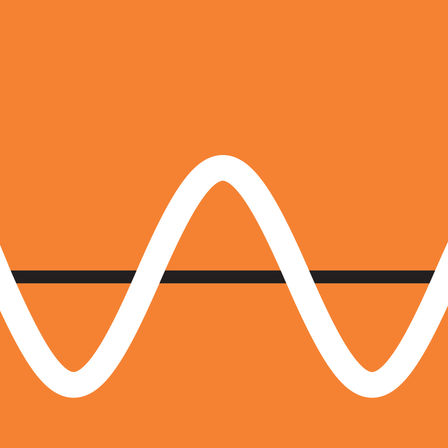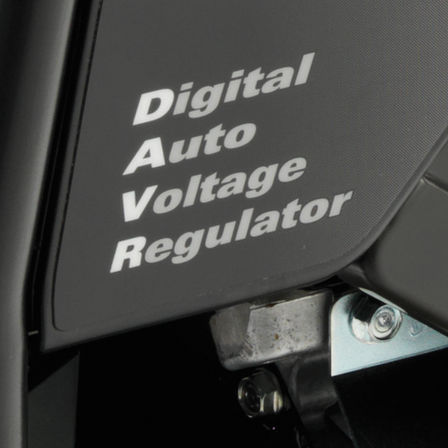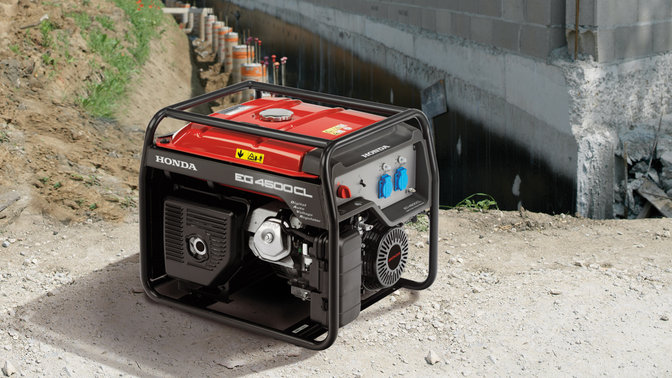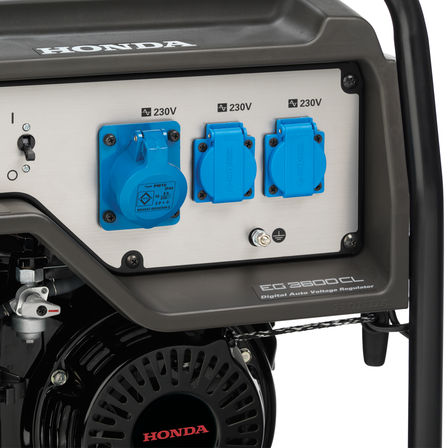 Thanks to D-AVR, power to sensitive electronic power equipment and tools is much more reliable.
The power to choose
There are many different uses for these generators. Choose the one that's right for you.
| | |
| --- | --- |
Fill up and forget
These generators keep on working, so you can too. They have running times equal to a day's work.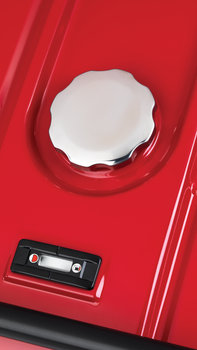 You can check the fuel level without removing the cap – so you don't have to stop working.
They have an easy fill fuel cap so you don't end up spilling fuel everywhere – there's no mess with a Honda. And the fuel cap lets you check the fuel level without you needing to remove it – so you save time, too.
Keep on running
With running times of between eight and 12 hours they become reliable companions that are ready for work any day of the week. Once they're up and running they'll cope with any demand you make of them, reacting to any fluctuations in load.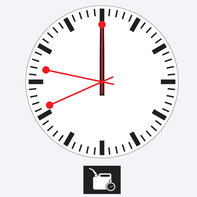 Longer running times from just over eight, up to 12 hours.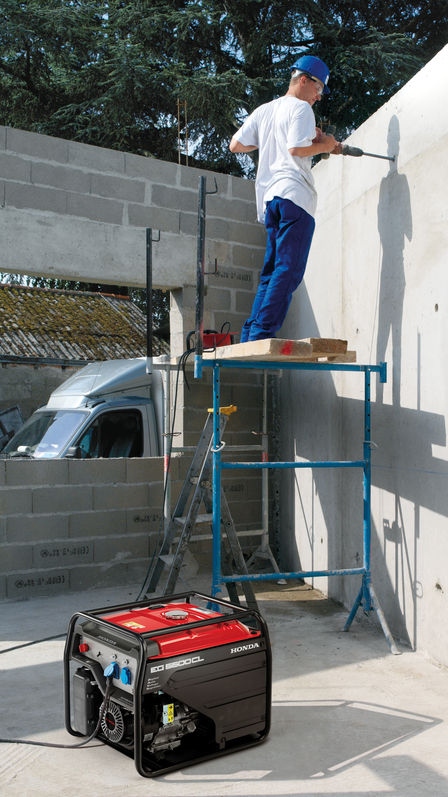 An economical 4-stroke engine means more time earning a living, and less money spent on fuel.
Ready for work
Just pull the cord for instant power.
Practical sockets and controls make starting and running the generator quick and simple; particularly as the starter, choke, fuel tap, on-switch and plugs are all mounted on the same panel. This makes starting and operating the machine easy and convenient. And remember, our Oil-Alert™ Technology will automatically switch off the ignition if the oil drops below a safe level.
Smooth running
Honda has built a unique engine mount system into the durable steel frame. These rubber shock absorbers are positioned either side of the engine at 45˚ and significantly reduce the engine vibration of an already quiet machine. Nice and smoothly does it.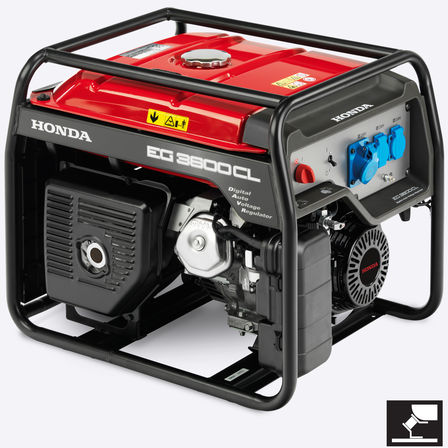 The super strong steel frame combined 45˚rubber engine mounts give you smoother running.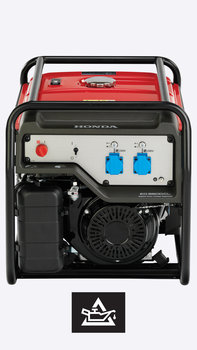 Safety first
The oil alert™ will automatically cut the engine if the oil level drops
Lighting up the desert
It's not just our off road bikes and cars that power on through the desert.
Desert racing is tough on machines, mechanics, drivers and riders. They all need to be looked after in this harsh and inhospitable environment. When Honda goes racing they take their own 'clean' portable, reliable power with them – and why wouldn't they?
The teams need all the support they can get and are constantly using laptops to tune engines to suit different racing conditions. Our generators are the most reliable and trustworthy in the world – and that means anywhere in the world.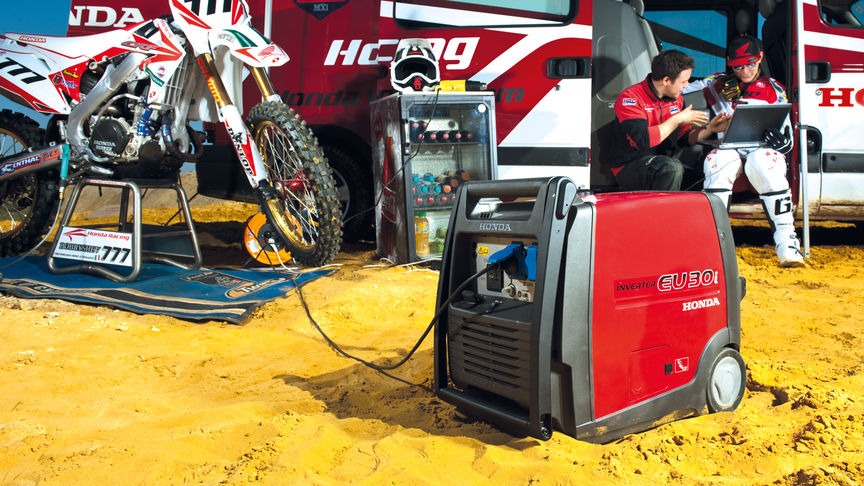 Honda generators provide an oasis of quiet comfort for a Honda motocross team.

Good in the long run
A promise is a promise and when we say we'll stick with you all the way – we mean it.
When you buy a Honda Generator you get the unrivalled support of a domestic or commercial warranty, as long as you stick to the service schedule. It will maintain the same value throughout the warranty period. That means the last day of cover is as good as the first. No matter where you go there'll always be a Honda Dealer happy to help you in the unlikely event anything should go wrong.