NSX overview
A new breed of supercar
Agile efficiency, racing performance. We've used our most advanced technology to build the ultimate hybrid supercar.
Hot to handle, the NSX is a lean performance supercar – tuned for racetrack and road.
Perfectly refined power
The 2015 NSX redefines its class with sport hybrid technology.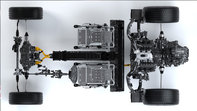 There are three electric motors. One for each front wheel, and another to aid acceleration, braking and gear shifting performance.
We've spent three years painstakingly redesigning the new NSX to create a completely new sports experience. Powered by a twin-turbocharged V6 engine, the NSX also has three electric motors that help you unleash over 550bhp with instantaneous torque. For the city streets, switch to electric-only power to cruise with maximum economy.
Endless upshift
The electric and petrol power units are mated to a nine-speed dual clutch transmission (DCT). It delivers smooth and immediate throttle response and ensures the best possible efficiency at any speed.
Sculpted to stick
By concentrating as much of the mass as possible towards the middle of the car, the NSX has the lowest centre of gravity in its class. An ultra-rigid and lightweight multi-material body and fully independent aluminium suspension maximises handling, too.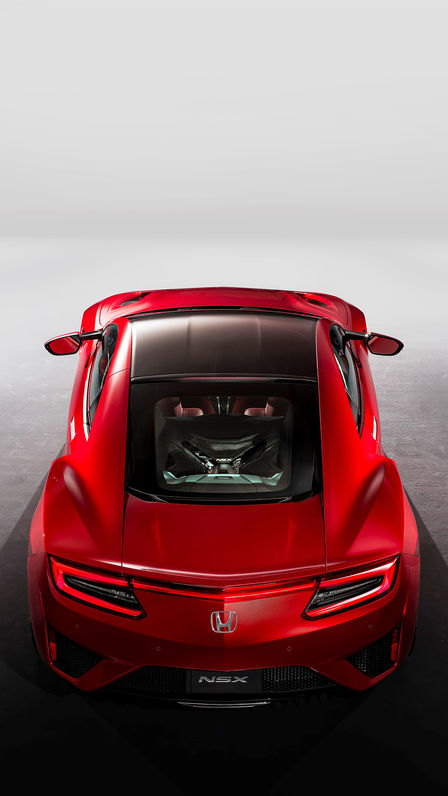 Airflow is channelled over the rear deck to increase downforce.
An engineering evolution
It's in its name. The NSX is a New Sports eXperience that puts you first in every aspect of its design.
A cutting shape

Its body was aerodynamically refined in our Ohio wind tunnel, ensuring the NSX is agile and responsive like never before.

Go fast, stop faster

The NSX has 19-inch front and 20-inch rear wheels. They have carbon-ceramic discs with six-pot calipers on the front, and four-pot calipers at the back for immediate brake response.

Drive your style

Experience four chassis modes. Quiet uses battery power only. Gradually up the ante with Sport, Sport+ and Track.
Previous
Next
/
Built by racing champions
A lot has changed since we first debuted the first NSX – but 25-years later, it's still inspired by Formula One.
Back in 1990, we designed the original NSX to showcase some of our most advanced technologies – many born from the Honda Formula One racing team.
It was the first car from Honda with an all-aluminium body. And with Brazilian Formula One World Champion Ayrton Senna as test driver and advisor, we tuned the car's chassis, suspension and handling until it was fit for a true racing legend.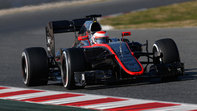 Honda and McLaren have rekindled their legendary F1 partnership.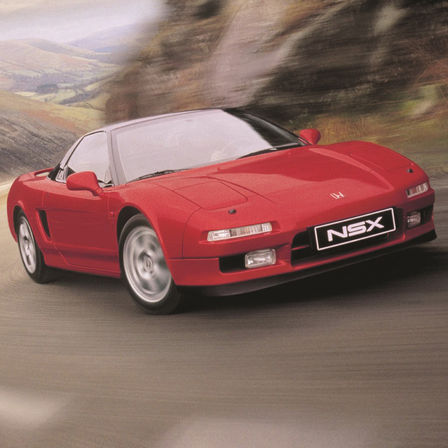 The first NSX was powered by a 3.0L VTEC V6 engine.
New era Honda
Now in 2015, it's a new F1 season for Honda. We've built a brand new hybrid power unit too. Fusing combustion and electric power, our latest racing technology has helped shape the next breed of NSX supercar.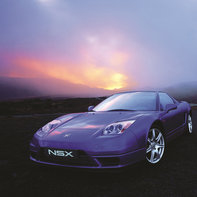 In 2015, hybrid technology powers both NSX and Honda F1.