For 55 Days
Save £555 on a Honda
Save on Foreman and Fourtrax
From August 25th to October 18th you can save £555 on selected Honda Fourtrax and Foreman ATVs*
Fourtrax 420 DCT
Faster, smoother gear changes with Honda's Dual Clutch Transmission (DCT), plus independent double-wishbone rear suspension and power steering (PS).
With its rugged next-generation styling, the Honda Fourtrax 420 offers exceptional pulling power, all-weather easy starts and quick acceleration, delivered by a fuel-injected, liquid-cooled 420cc engine. It also features a beefy 5-speed gearbox. For stopping power to match, dual front hydraulic disc brakes with disc covers incorporate patented built-in scrapers that remove mud and snow from inside the front wheel.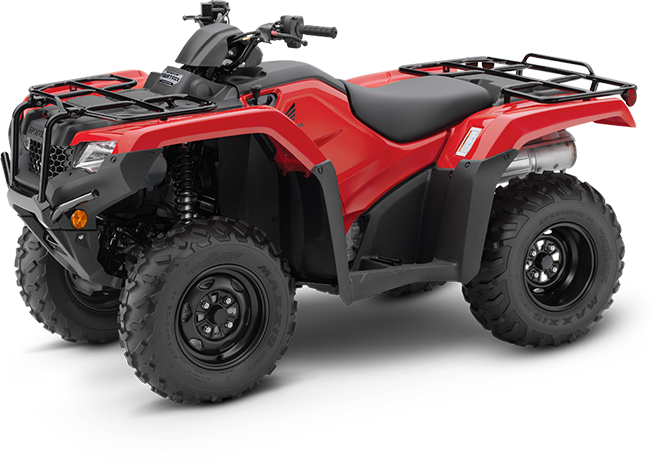 Foreman 500 DCT
Go-anywhere, do-anything tool, with faster, smoother gear changes plus independent double-wishbone rear suspension, power steering and a towing capacity of 600kg.
Some days you feel like it's all uphill. Lucky you've got the Foreman working for you. The low-down torque from the liquid cooled engine lets you tackle the really rough terrain, as well as those big towing jobs. Experience has taught you well and you know one thing above all else – you can rely on a Foreman.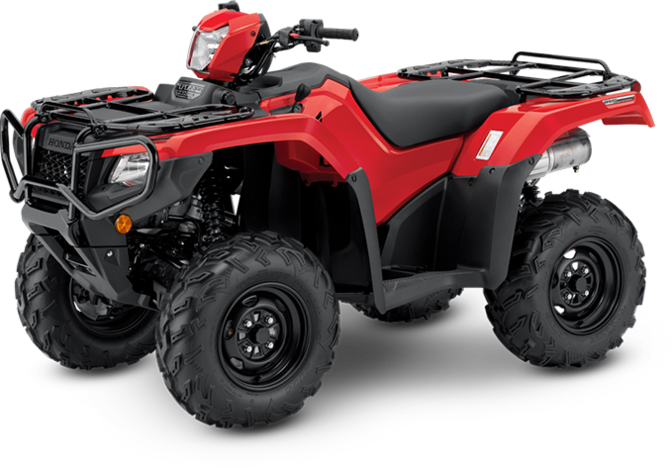 Warranty
Our manufacturer's warranty keeps you moving.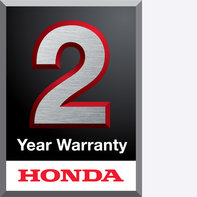 Whether you're using it for farming, gamekeeping, forestry, equestrian or snowclearing, your Honda ATV will quickly become an essential part of your daily routine. You'll rely on it in all weathers, on all terrain and for an amazingly wide range of jobs. So a problem with your new ATV is the last thing you'll want, but with Honda's reputation for reliability, it's the last thing you can expect.
That's why we guarantee the build quality of our ATVs with an industry-leading manufacturer's warranty