Introducing the all new
Pioneer Side x Side
Power x Versatility
Be amongst the first to experience Honda's powerful and incredibly versatile NEW Pioneer 700-2 two-seater and 700-4 four-seater SIDE x SIDE utility vehicles, new for 2017.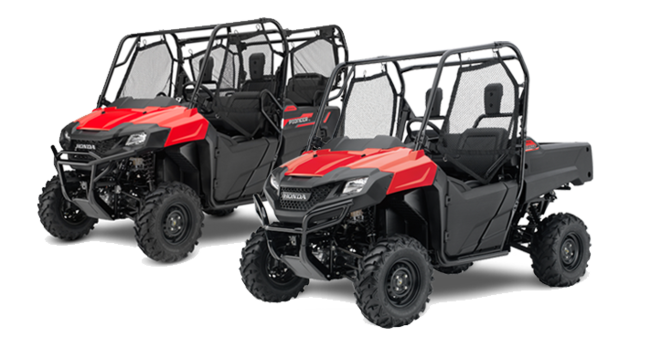 Teamworker x Hardworker
Our Pioneer range carry between 2 to 4 people – perfect for those times when you need an extra pair of hands on the job (or three extra pairs of hands for that matter). Plus, both Pioneer models are fitted with a 386kg capacity tilt bed with a hydraulic-assist strut, helping to make light work of heavy lifting.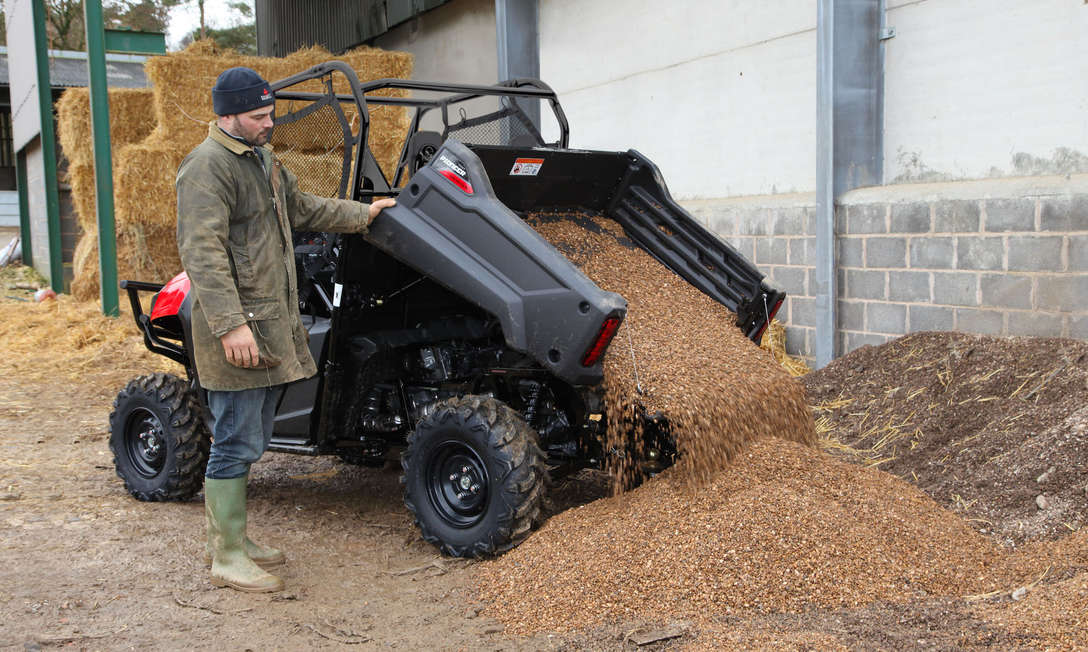 Features X Innovation
The Pioneer 700-2 and 700-4 are built with a range of features to get those really big jobs done, whilst offering all the comfort, efficiency and build quality you'd expect from a Honda.
Towing Capacity

Heavy load? No problem. The Pioneer 700 range has a robust 680kg towing capacity – strong enough to handle some of those jobs you'd normally need a tractor for.

Tilt bed

A strong, durable and tilting cargo bed with 386kg payload capacity helps make light work of those heavy tasks, saving you time and effort.

Adjustable Preload Rear Shocks

The Pioneer's fully-independent rear suspension with preload rear shocks means there's no compromise on handling when hauling heavy loads.

2WD/4WD Differential Lock

When you're in 4WD mode and you need to get the power to both front wheels, simply push the knob to the right and the differential locks to maximise the available traction.
Previous
Next
/
Pioneer 700-2
The versatile Pioneer 700-2 has room for two people and comes loaded with innovative features. Perfect for anyone whose workday takes them off the beaten path.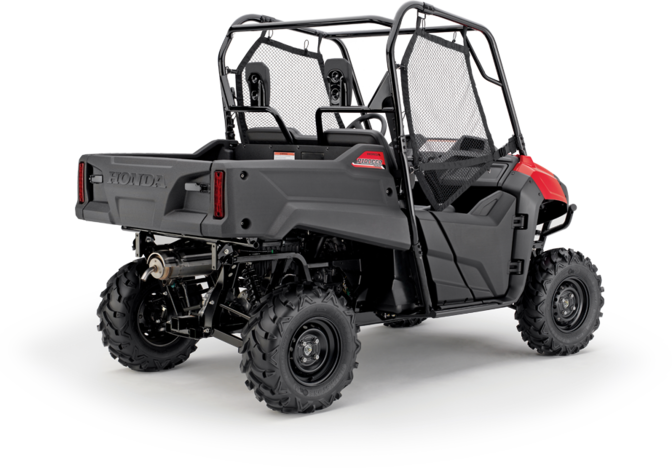 Power to go further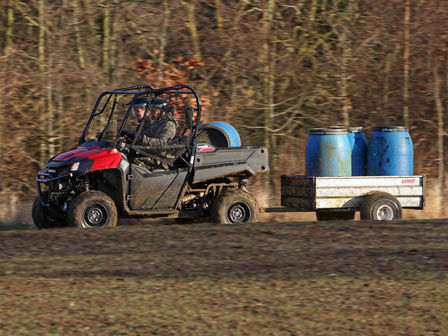 The Pioneer range is built around a powerful 675cc liquid-cooled engine, which is rubber-mounted for less cabin vibration and fuel-injected for reliable starts in any weather.
Three-speed automatic transmissions provide true engine braking across demanding terrain.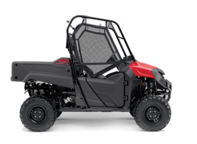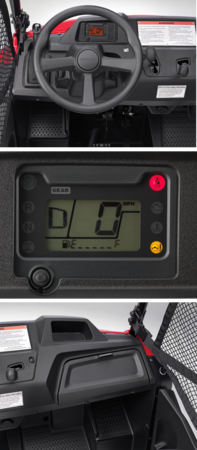 Pioneer 700-4
The Pioneer 700-4 features all of the clever innovation of the 700-2 model, but with the added ability to choose between one, two, or three other passengers or a full bed of cargo.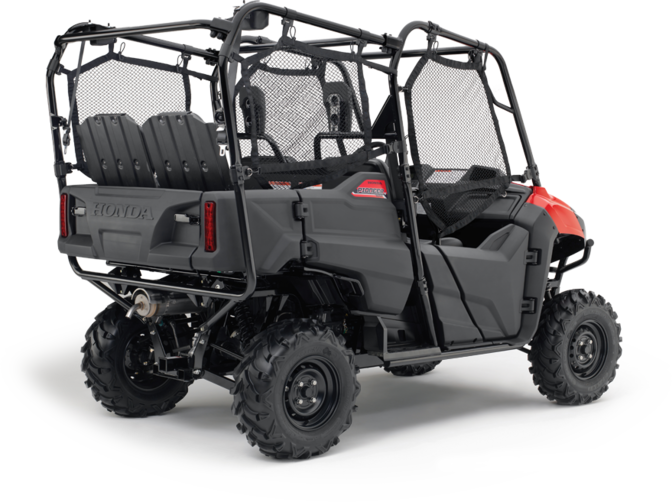 Room for two, three or four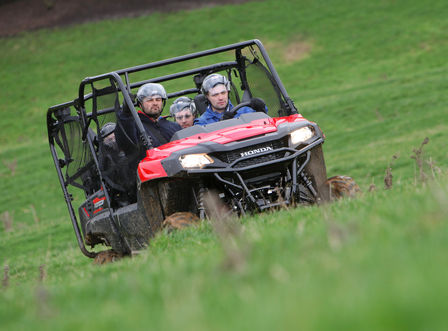 Versatility is the defining feature of the Pioneer 700-4 – nothing illustrates that better than our industry-exclusive QuickFlip® seating system. Easily switch between 2-person mode with full cargo and tilt bed functionality, to 3-person mode, to 4-person mode. Seats lay flat in the bed, and pop up in an instant whenever you need them.
The QuickFlip® seats have a durable covering that can withstand the frequent entry and exit of passengers, and the elements.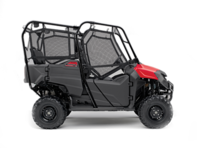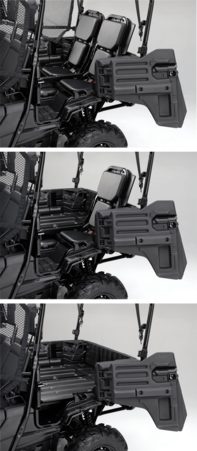 Warranty
Our manufacturer's warranty keeps you moving.
Whether you're using it for farming, gamekeeping, forestry, equestrian or snow cleaning, your Honda Pioneer Side x Side will quickly become an essential part of your daily routine. You'll rely on it in all weathers, on all terrain and an amazingly wide range of jobs. So a problem with your new Pioneer Side x Side is the last thing you'll want, but with Honda's reputation for reliability, it's the last thing you can expect. That's why we guarantee the build quality of our Pioneer Side x Side with an industry-leading manufacturer's warranty.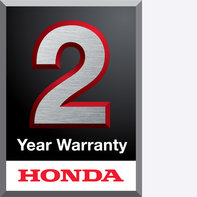 Terms and Conditions
*Offer only available on the purchase of any new Honda All Terrain Vehicle (ATV) and / or Pioneer vehicle ("Qualifying Vehicle") when purchased and registered during trading hours in-store between 24 July 2017 and 24 August 2017 (inclusive) from any participating Honda ATV Authorised Dealer within the UK, Channel Islands or Isle of Man. Online purchases are excluded from this promotion. Only one form may be submitted per Qualifying Vehicle purchase and the dealer may ask for proof of purchase of the Qualifying Vehicle on submission of the form. Participants must be 18 years of age or older. Complimentary Rider Safety Pack comprising 1 x Nitro X 512V helmet or equivalent, and 1 x pair of Wulfsport gloves (the "Rider Safety Pack") will be delivered to the address provided by the participant in the Form provided at point of sale. The helmet and gloves shown in promotional material are for illustration only and not representative of the items in the Rider Safety Pack. Colours and sizes of the items within the Rider Safety Pack may vary. This offer is subject to availability and no cash alternative is available. The Qualifying Vehicles are only recommended only for people over 12 years old. The promoter is Honda Motor Europe Limited t/a Honda (UK), Cain Road, Bracknell, RG12 1HL. For full terms and conditions please visit.